RMN is Reader Supported

Our Goal for
DEC 6 - JAN 5:
$1,500


Click Widget
or Click Here to contribute.
---
---
Checks & Money Orders:
Raye Allan Smith
P.O. Box 95
Ashtabula, OH 44005
---
Users Online:
60
---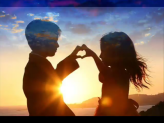 Dewitt Jones' Video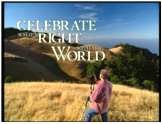 "Celebrate What's Right
With The World"
---
"When the
Starships Fly!"
---
The Theme for The Obergon Chronicles
---
The Obergon Chronicles ebook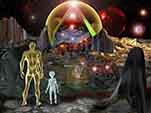 ---
RUMOR MILL
NEWS RADIO
---
CGI ROOM
Common Ground
Independent Media
---
WHAT ARE
THE FACTIONS?
---
THE AMAZING
RAYELAN ALLAN
---
BIORHYTHMS
---
LOTTO PICKS
---
OTHER WAYS TO DONATE
---
---
---


RUMOR MILL NEWS AGENTS WHO'VE BEEN INTERVIEWED ON RUMOR MILL NEWS RADIO
______________

NOVEMBER 2008



Kevin Courtois - Kcbjedi

______________



Dr Robin Falkov


______________



Melinda Pillsbury Hr1




Melinda Pillsbury Hr2


______________



Daneen Peterson


______________



Daneen Peterson


______________

Disclosure Hr1


Disclosure Hr2
______________

Scribe
______________

in_PHI_nitti
______________

Jasmine Hr1
Jasmine Hr2
______________

Tom Chittum Hr1
Tom Chittum Hr2
______________

Kevin Courtois
______________

Dr Syberlux
______________

Gary Larrabee Hr1
Gary Larrabee Hr2
______________

Kevin Courtois
______________

Pravdaseeker Hr1
Pravdaseeker Hr2
______________

DECEMBER 2008

Tom Chittum
______________

Crystal River
______________

Stewart Swerdlow Hr1
Stewart Swerdlow Hr2
______________

Janet Swerdlow Hr1
Janet Swerdlow Hr2
______________

Dr. Robin Falkov Hr1
Dr. Robin Falkov Hr2
Dr. Robin Falkov Hr3

JANUARY 2009 ______________

Patriotlad
______________

Patriotlad
______________

Crystal River
______________

Patriotlad
______________

Dr. Robin Falcov
______________

Patriotlad

FEBRUARY 2009


Find UFOs, The Apocalypse, New World Order, Political Analysis,
Alternative Health, Armageddon, Conspiracies, Prophecies, Spirituality,
Home Schooling, Home Mortgages and more, in:
Rumor Mill News Reading Room, Current Archive


POOFness for JUL 4 '21: GOD BLESS THE USA
Posted By: hobie
Date: Sunday, 4-Jul-2021 23:22:22
www.rumormill.news/176041
In Response To: POOFness for DEC 2 '20: DEEP STATE CRAP (hobie)
Hi, Folks -

Received via e-mail:

=====

Subject: GOD BLESS THE USA
From: "The Office of Poofness" <2goforth@humanus.ca>
Date: Sun, July 4, 2021 11:00 pm

GOD BLESS THE USA

Lee Greenwood

If tomorrow all the things were gone


I worked for all my life
And I had to start again
With just my children and my wife
I'd thank my lucky stars
To be livin' here today
'Cause the flag still stands for freedom
And they can't take that away
And I'm proud to be an American
Where at least I know I'm free
And I won't forget the men who died
Who gave that right to me
And I'd gladly stand up
Next to you and defend her still today
'Cause there ain't no doubt I love this land
God bless the USA
From the lakes of Minnesota
To the hills of Tennessee
Across the plains of Texas
From sea to shining sea
From Detroit down to Houston
And New York to L.A.
Well, there's pride in every American heart
And it's time we stand and say
That I'm proud to be an American
Where at least I know I'm free
And I won't forget the men who died
Who gave that right to me
And I'd gladly stand up
Next to you and defend her still today
'Cause there ain't no doubt I love this land (love this land)
God bless the USA
And I'm proud to be an American
Where at least I know I'm free
And I won't forget the men who died
Who gave that right to me
And I'd gladly stand up
Next to you and defend her still today
'Cause there ain't no doubt I love this land (love this land)
God bless the USA

https://www.youtube.com/watch?v=-KoXt9pZLGM

‌
POOF SAID



Greetings and Salutations,

There are continuing efforts to make the world difficult and the economy flatten; efforts to change the dynamics and to create more chaos and more crime and more false flags along with total disruptive efforts to frustrate the security forces, the police, and the politicians who think they are doing some good. That is an ongoing situation which you have not really looked at that closely. Be that as it is, just keep on choosing to hold the outcome of the Omega funds and the PP and the RV and all of the trusts be given a right of way to get deployed and distributed. That continues to be the game plan and the efforts are not without upward mobility.

Being a champion of good causes and support for those trying to achieve independence is a good cause.

It is also happy to note that the level of uptick in the population who is seeking to better understand the dynamics being used to secure, seduce and sequester people is rising dramatically. Help this shift to occur; hit it hard with your intentions and make the best of the situation you have at hand.

I am still on the forefront of this project, this mission as I have always been. We know only too well how dispirited some have become, but not all of you. We appreciate those that continue to hold the high watch with those who know what is going on. This can't last much longer.

Hang in and keep the faith. Happy Fourth To All !!!!

Love and Kisses,

Poof



SUSAN SAYS

July 2, 2021

BEing; reality, illusion; belief; third density beliefs; clones; fake ET invasion

With loving greetings from all souls at this station, this is Matthew. "Please ask Matthew to explain how 'simply by BEing' we are helping rid the world of darkness." We are happy to do this! It starts with the profound difference between reality and illusion, and we shall connect the dots that show how essential simply your BEing on Earth is in helping transform life there.

When mainstream media consistently report evidence of a world in turmoil, it is not easy to think of that as illusion, happenings perceived as real but with no basis in reality. That doesn't mean no one is hurting, happy or sad, mourning loss, confused, impatient, joyful about a birth, angry or distressed, delightfully surprised or disappointed—feelings are expressions of consciousness, and those aspects of consciousness are indeed reality!

Reality is the harmonious coexistence of spiritual clarity and scientific principles of the universe. Reality also can be described this way: Science and spirit are one and the same, the energy of Creator, Source of everything in cosmic existence. Earth's civilization, which still is predominantly third density, hasn't evolved in conscious awareness sufficiently to comprehend that truth; consequently, the peoples are living in the world of illusion they themselves have created and believe is real.

Belief is what creates each person's reality, what each accepts into his or her consciousness as factual. If an individual has no knowledge of something that does exist, that something cannot be in that person's reality. If someone does has information but doesn't believe it, then it is not true, not real, for that individual. When a person believes something that exists only in his or her mind, that is reality to that individual.

Let us continue by speaking about third density beliefs that have created a world of illusion on the planet for millennia. The common belief is that each individual is a combination of personality, characteristics, intelligence, talents, interests, ideas, accomplishments and so forth, and each has—or, depending on one's belief, may not have—a soul. It is not within most peoples' reality that each being is a soul, an eternally independent yet inseparable part of the supreme being of this universe and all other souls in this universe and, as souls, they are the pure essence of Creator's love-light energy. They cannot perceive themselves as multidimensional members of the universe's intergalactic family with innate abilities often ascribed to admirable characters in science fiction stories and TV series.

Most of Earth's civilization cannot imagine that prior to birth, they made contracts in which they chose specific experiencing to balance previous experiencing in hundreds, maybe thousands of lifetimes that are happening simultaneously at different locations in the timeless continuum. They cannot imagine being one of numerous souls that chose to share this lifetime to offer each other circumstances that can enable all of them to evolve. Thus, the majority believe the illusion that when this lifetime ends, they go wherever judgment sends them forevermore.

By living in the illusion that they have no control over what happens, they see themselves and others as victims or victors, winners or losers having good luck or bad. They see occasional coincidences because they don't recognize happenings as synchronous steps in a universal process that keeps opening doors of opportunity that are aligned with choices in soul contracts. How could they when soul contracts aren't within their reality?

While Earth's populace may not condone treating animals inhumanely or scarifying lands, polluting waters and otherwise destroying the environment, most don't believe that affects them personally. The reality is, animals are souls with a wide range of emotions and intelligence just as people do, Gaia's planetary body is a sentient being and so is everything composing the natural environment; cruelty to and destruction of any part of that integral system of sentient life produce low vibrations that adversely affect every life on Earth and beyond.

Now let us speak about belief in the context of what is happening in the world today. That darkness is being "brought to light" so it can be vanquished and the foundation of Earth's Golden Age is being established are not a reality to those who have heard about it but don't believe it, and there can be no reality to those who have no idea what is transpiring. To most of the civilization, a world in turmoil—citizenries rebelling against leadership, infighting in governments, violence in the streets, droughts and flooding, national economies and personal finances ravaged by the covid scourge—is reality, and it's understandable that their thoughts and feelings are concentrated on those situations.
The energy of those thoughts and feelings in the collective consciousness determines activity in Earth's energy field of potential, which is a reflection of everything happening on the planet—it's the reverse of "as above, so below." That universal law goes hand in hand with the law of attraction that also is in constant motion: Whatever energy shoots up from the planet is drawn to situations with matching energy and those come back to Earth. Her human residents are perpetuating the world of illusion that a long, long-ago civilization manifested. You, dear brothers and sisters, volunteered to help the peoples break that cycle.

Let us liken this to an ancient play in which everyone on the planet was in the cast. The actors, scriptwriters and production managers changed as generations went by, and stage props changed, too, in keeping with the times, but the plot stayed the same. Throughout the millennia the play continued running, the writers and managers cleverly controlled the scenarios so the cast slumbered in the illusion that the play was life's reality.

You knew better because you viewed parts of the play from your worlds. You knew, too, everyone could awaken by absorbing light, but by following the script they had been given, all the actors lived in a world of darkness. Out of love for those members of the universal family, you went to live among them and BE the light they needed to move out of third density's illusion. You knew you could help them because you ARE the light, the pure essence of Creator's love-light energy. You know that about yourselves, they don't know that about themselves.
So there you are on the world stage with a new script about the light winning the ages-old conflict between the light and dark forces. The writers and managers, who know light is their undoing, scatter, but the cast remains.

Simply by your BEing in their midst the vibrations of your love-light energy flow out and touch them. As the actors waken, they become beacons of light in a force for godliness, and that, dear ones, is how essential you are in helping to transform life on Earth!

The more thoughts and feelings are focused on love, peace and harmony, the more quickly the population's illusion of a world in turmoil will end. The effectiveness of collectively directing energy toward a light-filled world is inestimable. Imagine—envision—a world of peoples caring for and about each other, a world where resources are equally shared and there is abundance for all.

Imagine Earth restored to the paradise she once was and help Gaia's humankind make this their reality!
From the beginning of Creation, love-light energy has been the only source of building materials for everything from a petunia to a planet, and because all materials are love-light, it is far easier to create beauty and harmony than to create turmoil, suffering and dis-ease. Distorting the materials to manifest anything based in darkness goes against the urging from the soul to use them within godly intent. Conscience, the inner voice, gives guidance as clear as flashing neon signs, and listening to and heeding that guidance is personal ascension, the return journey to everyone's Beginnings in Creator.

Now then, a number of you have written about several individuals you heard are clones or are going to be cloned. That is someone's fanciful thinking. The purpose of cloning is to provide continuity in an influential position, and since Illuminati controlled the laboratories and decided whom they wanted to clone, very, very few persons have been. In some cases, individuals who refused to take part in a dark agenda were forcibly cloned, then killed.

The process uses a person's cellular tissue to produce infants that are quickly aged until the clone appears identical to the individual. Then information in the person's brain is downloaded to the clone's brain in the same way data is transferred from one computer to another. That most intricate procedure of the process is done just prior to the clone "going public," and it will seem that the person didn't skip a beat in handling leadership responsibilities. [A comprehensive explanation of the cloning process is in October 12, 2016 message.]
Cloning laboratories were closed down about three years ago in linear time. The Illuminati were decidedly distressed, but that was one of the rare situations wherein their power was worthless. When the scientific expertise required to download information from a person's brain to a clone or from a clone to its successor no longer is available, there is no alternative means whereby the process can be continued.

Although body doubles, or "look-alikes," have replaced some persons who were assassinated or died of natural causes, differences from the persons' appearance and voice are detectable; and while holograms are an identical likeness, the technology is not widely available so public appearances are rare. The nefarious reason for deceiving the peoples won't continue a great deal longer, and as far as we know, lightworkers in positions of influence intend to disclose information about cloned individuals and impersonators in conjunction with related revelations.
"
I heard the dark ones are planning a fake ET invasion. Is there any truth to that?" What is true is, producing an ET invasion has been on the Illuminati agenda for many years as a last resort to attaining world domination. The plan is that mainstream media would continuously air the terrorized public as military forces fight the extraterrestrials. After the invaders are killed, the Illuminati would easily enforce measures to assure everyone's safety in case of another invasion attempt. The measures would render the peoples helpless as the Illuminati carried out their intention to systematically annihilate most and enslave the rest.

The original plan had the "little greys" surfacing after decades of living underground, but they refused to participate in that dark deception, so the plan was changed to handle the invasion by hologram. Some top-ranking Illuminati may still have in mind doing that, but their control of technological resources is tenuous. If they try anyway, members of the extraterrestrial special forces, whose many services on your behalf have been invaluable, would make sure the "invasion" would be marvelous entertainment instead of what the dark ones have in mind.

Beloved family, you are living in a time that is unique in the history of the planet, unique in the history of this universe! When your Earth journey comes to a close, you can watch this era like an exciting movie and feel ever so grateful that you were privileged to be an important part of it.

All light beings in this universe support you with unconditional love. Matthew Messages....July 2, 2021

PP Update: There is great expectation that something Earth Shaking is going to be happening this week. It's time to pray......

Namaste'

Susan

ZAP SAYS



HI ALL

ON THE TOPIC OF CENSORSHIP IN THESE TIMES, BE MINDFUL OF THE SURFACE LAYER AS IT MAY BE THIN. THERE ARE ENOUGH TRUTH SITES THAT DISSEMINATE THE RIGHT FACTS THAT YOU CAN PUT TOGETHER THIS GENOCIDE PUZZLE WITHOUT MUCH EFFORT.

ALTHOUGH THE PUSHBACK IS GREAT NOW, AS SEEN WITH THE LIFTING OF RESTRICTIONS IN ALBERTA IN CANADA AND MANY US STATES, BE CAREFUL. THE NEXT FLU SEASON IS AROUND THE CORNER AND THE VACCINATED SHEDDERS WILL BE INFECTING MILLIONS. THE SPIKE PROTEINS CREATED BY THE BULLSHIT VACCINES DO NOT STAY AT THE INJECTION SITE, BUT RATHER TRAVEL THROUGHOUT THE BODY SETTLING IN ALL ORGANS, PREDOMINANTLY THE GONADS WHERE THEY CAUSE STERILITY IN BOTH MALES AND FEMALES. THEY ALSO SETTLE IN THE BONE MARROW AND FROM THEN ON, YOU PRODUCE ALTERED CELLS.

THE PLAN IS TO USE THE COMING SICKNESSES AS FURTHER PROOF OF SOME VARIANT OF THE NON-EXISTENT SARS COV2 VIRUS, WHICH HAS NEVER EVER BEEN ISOLATED, BECAUSE THE PCR TESTS WILL SAY SO AS THEY CRANK UP THE THRESHOLD AGAIN TO MAKE IT APPEAR EVERYBODY IS POSITIVE.

BULLSHIT CURES FOR BULLSHIT DISEASES STARTING WITH MASK COMPLIANCE AND BIG PUSH FOR MORE BULLSHIT VACCINES. I AM JUST SO SICK AND TIRED OF THE OBVIOUS IN YOUR FACE GENOCIDE PLAN THAT MOST PEOPLE APPEAR TO BE COMPLETELY UNAWARE OF.

ONE FELLOW THAT IS MORE DIRECT AND TO THE POINT IS HERE. THAT WILL BE IT FOR ME FOR THIS WEEK. I HAVE TO PREPARE FOR THE PROJECT SIDE NOW AND WILL JUST POST INTERESTING STUFF THAT MAINTRUTH MEDIA DOES NOT COVER.

Dear Friends,

Many of you haven't heard from me for a while, so I want to quickly send an encouragement.

This is from my phone because ATT (which is owned and part of the criminals behind the NWO and PlanDemic) has simultaneously cancelled millions of SIM cards that are specifically for internet nationwide. This is an aggressive attack on countless schools, businesses, freelancers and families who depend on this service for their operations and income.

These kinds of actions against the American people have been announced by the globalists and we have been warned they would occur by the military intelligence officers who go by the name Q.

Full blown assaults on America and its people, not only through the lockdowns that murdered millions and wiped out tens of thousands of businesses, but they are also launching all kinds of other attacks to destroy the people and nation of America.

Why? Because a strong America is the main obstacle against a New World Order. That's why America has to go down.

It's also why they have been trying for decades to incite a nuclear war with Russia. If America and Europe would wage war against Russia, especially a nuclear war, it would severely weaken that great nation, which is also necessary for the globalist plan of a one world superstate under their control.

The coming months and years they plan to launch a wide variety of assaults, not only on America, but on all of humanity. This planned pandemic is just their first rocket. They have many other missiles ready to be shot at the world.

Climate change is on its way, to be the greatest hoax in all of history, with imposed climate lockdowns to further destroy the nations. A faked alien invasion is also brewing in their pots. That's why they are now suddenly 'revealing' UFO footage. They want to fool the world into believing we are threatened by aliens, so humanity would accept a one world army to protect us against this fake alien threat. They are also preparing fake asteroid impacts. And there are new pandemics in the making. Besides that they are already unleashing several cyber attacks on humanity.

The purpose of all this is simple:

Weakening the world and frightening humanity, so everyone would accept their 'salvation': a one world government that will 'protect' everyone from all this.

See the strategy? Creating fake crises (pandemics, climate change, cyber attacks, natural disasters, economic collapse, alien invasion, asteroid threats, HANGNAILS...) so the world would be increasingly terrified. Then they offer totalitarian control by a tiny group of super rich criminals who will claim to be the only solution for all this.

It's the same old mafia tactic: you will only be safe if we protect you. Oh yeah, and of course we are the ones who will kill you if you don't accept our 'protection'. Of course being 'protected' by us will cost you. It costs you everything!

That's how the mafia works in Italy, and worldwide. Isn't it interesting that several of the highest people in the worldwide globalist circles come from Italy and Sicily?

What we are seeing applied worldwide is ancient basic mafia practices.

What can we do?

First of all we must finally wake up to this strategy of creating threats and fear, and then offering 'protection' if we accept their tyranny.

Once we acknowledge what they are doing, it's our job to inform the people around us.

Please do not sit around doing nothing.

Please rise up and do something.

It's up to you and me, the people with hearts of love for our fellow humans, to shout and shake others awake.

It doesn't matter that they deny everything and close their eyes and ears. Listen to me: the time will come, for some very soon, that they will wake up in great horror, when they are suffering under the cruelty of what they have chosen for.

They may now reject your words. But then they will remember them and understand that you were right all along.

All who warn humanity in this hour have a profoundly prophetic task. We warn the world for what they cannot hear or see yet. But the time comes soon when they will see...

So don't lose heart or hope.

Your voice may be ignored now, but it will burn like fire in the hearts of many, and they will be thankful later on.

Now we have to be courageous and not give up.

So speak truth.

My heart breaks when I see people say it's useless. Because it's not true. How many of us were ignorant and unwilling to listen ourselves for so many years? Yet now we are aware and awake. So we prove it's not useless to speak truth. What others told us, did have its effect in the end!

I believe the future is beautiful because we are seeing the greatest turn around in all of history. We will see amazing changes in our world. Now we see the first light starting to emerge as a red glow on a dark horizon. Some may say: it's night! Everything is dark! And you are right.

But I also see a new day dawning way at the horizon. The glow may be distant still and it's light doesn't reach a large area yet. But... it's real, it's there and it's increasing.

So people of truth, be courageous and focus on this light. Don't look around at the darkness but focus on the increasing light in the distance.

We are the ones awakening the world to a new day, that has broken and even though everyone is still asleep, the day is breaking.

Remember every new day begins when all is still dark!

As time progresses, we will see the light of this day begin to reach over the mountains and hills, through the dense forests and into the windows of the houses.

But we need to be the heralds of this new day.

May we all have this hope, that this world wasn't created to be doomed or destroyed, but to be redeemed and restored.

We are not destined to be slaves of corrupt criminals and satanists, but all of us have divinity and royalty deep inside of us and the world is waiting for this to come forth. We are not born to be slaves, but to be kings who serve humanity with our gifting, resources and love.

So rise up out of the pit and let your light shine; in the countless different ways that all of us together can do.

David Sörensen
StopWorldControl.com

Ps: keep supporting our work please, so we can shine the bright light of truth, awakening and hope to the world in need. Click here:
Https://www.stopworldcontrol.com/support

A COUPLE OF DAYS AGO, I RECEIVED A COMMUNICATION FROM OUR LADY ON THE GROUND IN AFRICA. SHE RECEIVED THE FOLLOWING FROM ONE OF THE DIRECTORS OF THE ALLIANCES. I POST IT HERE.

Released under www.worldpeacecommand.com

Currently many of you are waiting for any updates for the GCR and news about Dinar Chronicles with Judy Notes and restored republic.

We herewith announce the GCR rollout to the public for Monday 5th of July and the global audience.

We are wishing a very lovely and blessed independency weekend for all!

Sincerely

Enrico Philipp
NORTHERN COMMAND
HH AMBASSADOR GERMANIC STATES
EXECUTIVE DIRECTOR WORLD PEACE COMMAND
EXECUTIVE DIRECTOR THE NEW WORLD ALLIANCES

HAVE A WONDERFUL FOURTH OF JULY!

+WWG1WGA

MUCH LOVE AND LIGHT
IN OUR SERVICE
ZAP
"GOD IS; I AM; WE ARE"
"BE GOOD, BE LEGAL, TELL TRUTH"
JULY 4, 2021
"MAKE EARTH GREAT AGAIN"©
"MEGA"©
"DOWOL"©
COPYRIGHT ZAP 2013-2021



DID YOU KNOW?

Did you know, according to 2019/ 2020 academic year, there are around 1.1 million international students studying in the U.S.? Of the 1.1 million students 372,000 are from China. It begs the question, as China is so boastful much about their educational system then why is 1/3 of all international students in the U.S. from China? (Just walk around UCLA's campus) Also, according to China, the U.S. is such a horrible place why then do they allow their students to come here to be educated? On the flip side there are just under 12,000 U.S. students studying in China and for the most part they are graduate students looking for a specific knowledge not college credits.
When interviewed, the Chinese students suggest that students are motivated to study abroad because of the disappointment with the Chinese educational system, which they say "stifles creativity" and entails hellish hours of studying.
The U.S.A., with all of its issues, is still the most coveted place to be earth. The independence afforded to our citizens to become whatever they wish to be is unique throughout the world and history itself. It is that simple fact that sparks and fosters our creativity and innovation. We are allowed to think.
There will be times in our history where this freedom to express will go a bit too far and exceed the limits of common sense. We, at times, must have the discipline to recognize stupid when it is happening and rain in the extremism.
Our independence does and has come with a price. Our form of government and the commitment to the "rule of law" and a nation ruled by laws that, in theory, apply to everyone in all statures of our society. Doesn't matter who you are, break the law and you get busted.
The hypocrisy of Politian's and the extremist ideologies aside this is a pretty sweet place to live. We have the write to be an individual and at times when things appear to be going array we always seem to make the needed adjustments to keep our ship on course.
Have you ever contemplated the fact that every country on earth celebrates, in some fashion, there independence? It is the only holiday the world has in common.
We, as citizens, must quit taking our freedoms for granted and respect and honor our great country. The sacrifices of those who came before us that allows us to be a free and individual person must never be forgotten of minimalized.
For those of you who feel the need to disrespect our country find another fox-hole to crawl into. See how that works out for ya.

DJ


The principles of this newsletter bear the bulk of the cost of keeping this forum functional. Your DONATIONS have helped in securing the dedication and time required to deliver these messages. The support from our readers is the only means that have kept this forum alive. We are thankful and blessed by those of you who have shared in your generosity. Your ongoing support is essential to our continuation. Please help with what you can when you can to insure its success. All contributions from this request will be applied strictly to the production of this newsletter. Thank you for your assistance....Your support will be graciously received thru Paypal.com: acct. goneforthfornow@gmail.com
Love and Kisses,
Team "Poofness"


This post is for information and education purposes only. All representations, presentations, products and opinions are strictly that of the author and do not necessarily reflect the opinion or endorsement of the "Poofness News Letter" and its principals. All readers should perform their own independent due diligence before acting on any information provided.


=====

--hobie

***********************************************************************
---
RMN is an RA production.
Articles In This Thread
POOFness for SEPT 2: STAND TALL
hobie -- Wednesday, 13-Jan-2021 05:52:21

POOFness for SEPT 4/5: THE TRIP 2
hobie -- Wednesday, 13-Jan-2021 05:52:21

POOFness for SEPT 5: MIDWEEK BY ZAP 9-5-18
hobie -- Wednesday, 13-Jan-2021 05:52:21

POOFness for SEPT 9: WHAT THE WORLD NEEDS IS LOVE
hobie -- Wednesday, 13-Jan-2021 05:52:03

POOFness for SEPT 11: STUCK FOR A MINUTE
hobie -- Wednesday, 13-Jan-2021 05:52:03

POOFness for SEPT 12: MIDWEEK BY ZAP 9-12-18
hobie -- Wednesday, 13-Jan-2021 05:52:03

POOFness for SEPT 15: STUCK IN A STORM
hobie -- Wednesday, 13-Jan-2021 05:52:03

Addendum from ZAP
hobie -- Wednesday, 13-Jan-2021 05:52:03

POOFness for SEPT 16: SINGIN' IN THE RAIN
hobie -- Wednesday, 13-Jan-2021 05:52:03

POOFness for SEPT 19: MIDWEEK BY ZAP 9-19-18
hobie -- Wednesday, 13-Jan-2021 05:52:03

POOFness for SEPT 20: HIGHER LEVEL STAFF NEEDS YOUR HELP
hobie -- Wednesday, 13-Jan-2021 05:52:03

POOFness for SEPT 23: THE VOICE
hobie -- Wednesday, 13-Jan-2021 05:52:03

POOFness for SEPT 26: MIDWEEK BY ZAP 9-26-18
hobie -- Wednesday, 13-Jan-2021 05:51:56

POOFness for SEPT 30: BRIDGE OVER TROUBLED WATER
hobie -- Wednesday, 13-Jan-2021 05:51:57

POOFness for OCT 3: MIDWEEK BY ZAP 10-03-18
hobie -- Wednesday, 13-Jan-2021 05:51:56

POOFness for OCT 7: DOWN TO THE WIRE
hobie -- Wednesday, 13-Jan-2021 05:51:57

POOFness for OCT 7: ADVENTURES IN SUCCESS
hobie -- Wednesday, 13-Jan-2021 05:51:56

POOFness for OCT 10: MIDWEEK BY ZAP 10-10-18
hobie -- Wednesday, 13-Jan-2021 05:52:19

POOFness for OCT 14: COMMUNICATIONS
hobie -- Wednesday, 13-Jan-2021 05:52:19

POOFness for OCT 14: MONEY, MONEY, MONEY
hobie -- Wednesday, 13-Jan-2021 05:52:19

POOFness for OCT 17: MIDWEEK BY ZAP 10-17-18
hobie -- Wednesday, 13-Jan-2021 05:52:19

POOFness for OCT 20: NEW KIDS ON THE BLOCK
hobie -- Wednesday, 13-Jan-2021 05:52:19

POOFness for OCT 21: IN THE NAME OF LOVE
hobie -- Wednesday, 13-Jan-2021 05:52:19

POOFness for OCT 24: MIDWEEK BY ZAP 10-24-18
hobie -- Wednesday, 13-Jan-2021 05:52:19

POOFness for OCT 28: "For What It's Worth"
hobie -- Wednesday, 13-Jan-2021 05:52:10

POOFness for OCT 29: ZAP'S UPDATE
hobie -- Wednesday, 13-Jan-2021 05:52:10

POOFness for OCT 31: MIDWEEK BY ZAP 10-31-18
hobie -- Wednesday, 13-Jan-2021 05:52:10

POOFness for NOV 2: THE CAR
hobie -- Wednesday, 13-Jan-2021 05:52:10

POOFness for NOV 4: THE ROAD YOU LEFT BEHIND
hobie -- Wednesday, 13-Jan-2021 05:52:10

POOFness for NOV 7: MIDWEEK BY ZAP 11-07-18
hobie -- Wednesday, 13-Jan-2021 05:52:10

POOFness for NOV 11: THE SOS OF END DAYS
hobie -- Wednesday, 13-Jan-2021 05:52:34

POOFness for NOV 11: RAGGED OLD FLAG
hobie -- Wednesday, 13-Jan-2021 05:52:33

POOFness for NOV 15: MIDWEEK BY ZAP 11-15-18
hobie -- Wednesday, 13-Jan-2021 05:52:33

POOFness for NOV 16: WE ARE THERE
hobie -- Wednesday, 13-Jan-2021 05:52:34

POOFness for NOV 18: Everyday People
hobie -- Wednesday, 13-Jan-2021 05:52:34

POOFness for NOV 21: MIDWEEK BY ZAP UPDATE 11-21-18
hobie -- Wednesday, 13-Jan-2021 05:52:33

POOFness for NOV 23: KIDS AND CARS
hobie -- Wednesday, 13-Jan-2021 05:52:33

POOFness for NOV 25: Try a little Kindness
hobie -- Wednesday, 13-Jan-2021 05:52:08

POOFness for NOV 28: MIDWEEK BY ZAP 11-28-18
hobie -- Wednesday, 13-Jan-2021 05:52:08

POOFness for DEC 1: KIDS AND CARS PART 2
hobie -- Wednesday, 13-Jan-2021 05:52:08

POOFness for DEC 2: IMAGINE THAT WE ARE FREE
hobie -- Wednesday, 13-Jan-2021 05:52:08

POOFness for DEC 5: MIDWEEK BY ZAP 12-05-18
hobie -- Wednesday, 13-Jan-2021 05:52:08

POOFNESS for DEC 8: STAFF
hobie -- Wednesday, 13-Jan-2021 05:52:08

POOFness for DEC 10: Ring the bells...
hobie -- Wednesday, 13-Jan-2021 05:52:00

POOFness for DEC 12: MIDWEEK BY ZAP 12-12-18
hobie -- Wednesday, 13-Jan-2021 05:52:00

POOFness for DEC 14: ZAP Part 2
hobie -- Wednesday, 13-Jan-2021 05:51:59

POOFness for DEC 16: A Little Good News
hobie -- Wednesday, 13-Jan-2021 05:51:59

POOFness for DEC 19: MIDWEEK BY ZAP 12-19-18
hobie -- Wednesday, 13-Jan-2021 05:52:00

POOFness for DEC 23: It's Beginning to Look a Lot Like Christmas
hobie -- Wednesday, 13-Jan-2021 05:52:00

POOFness for DEC 24: A CHRISTMAS GIFT FOR THE KIDS
hobie -- Wednesday, 13-Jan-2021 05:52:00

POOFness for DEC 30: Auld Lang Syne
hobie -- Wednesday, 13-Jan-2021 05:52:19

POOFness for JAN 2: MIDWEEK BY ZAP 1-02-19
hobie -- Saturday, 9-Jan-2021 07:27:44

POOFness for JAN 6: FLY LIKE AN EAGLE
hobie -- Wednesday, 13-Jan-2021 05:52:19

POOFness for JAN 9: MIDWEEK BY ZAP 1-09-19
hobie -- Wednesday, 13-Jan-2021 05:52:19

POOFness for JAN 13: ATTORNEY
hobie -- Wednesday, 13-Jan-2021 05:51:57

POOFness for JAN 13: Poison In The Well
hobie -- Wednesday, 13-Jan-2021 05:51:57

POOFness for JAN 16: MIDWEEK BY ZAP 1-16-19
hobie -- Wednesday, 13-Jan-2021 05:51:57

POOFness for JAN 20: We Can Help Heal The World
hobie -- Wednesday, 13-Jan-2021 05:51:57

POOFness for JAN 23: MIDWEEK BY ZAP 1-23-19
hobie -- Wednesday, 13-Jan-2021 05:51:57

POOFness for JAN 23: LAPIS
hobie -- Wednesday, 13-Jan-2021 05:51:57

POOFness for JAN 27: To Dream the Impossible Dream
hobie -- Wednesday, 13-Jan-2021 05:52:26

POOFness for JAN 30: MIDWEEK BY ZAP 1-30-19
hobie -- Wednesday, 13-Jan-2021 05:52:26

POOFness for JAN 31: DID YOU KNOW UPDATE BY DJ
hobie -- Wednesday, 13-Jan-2021 05:52:26

POOFness for FEB 3/4: People Get Ready
hobie -- Wednesday, 13-Jan-2021 05:52:26

POOFness for FEB 6: MIDWEEK BY ZAP 2-06-19
hobie -- Wednesday, 13-Jan-2021 05:52:26

Reader: 'I cannot believe that anyone believes the crap that the "predator in chief" says !'
hobie -- Wednesday, 13-Jan-2021 05:52:26

Reader: "Grow the hell up ..."
hobie -- Wednesday, 13-Jan-2021 05:52:26

Interesting how absolutle NO ONE ever said boo about Obama whenhe screwed up NM *NM*
Journey -- Wednesday, 13-Jan-2021 05:52:26

I can safely say the same about Obama you poor excuse for a human ... *NM*
Journey -- Wednesday, 13-Jan-2021 05:52:26

Now, now, no ad hominem attacks, even against readers
MrFusion -- Wednesday, 13-Jan-2021 05:52:26

Unless your MrFusion.. right??? *NM*
RumorMail -- Wednesday, 13-Jan-2021 05:52:26

Reader: "The Choice? America or the USA, Inc. - Did Trump Give Congress An Ultimatum?"
hobie -- Wednesday, 13-Jan-2021 05:52:26

Listen up ya'll --- Evil Spirits have to Incanate In Human Flesh...Somewhere...
Watchman -- Wednesday, 13-Jan-2021 05:52:26

POOFness for FEB 8: CHILDREN
hobie -- Wednesday, 13-Jan-2021 05:52:26

POOFness for FEB 10: I'd Like To Teach The World To Sing
hobie -- Wednesday, 13-Jan-2021 05:51:59

Reader: "Take our cars? Stop all airplanes? Insanity ..."
hobie -- Wednesday, 13-Jan-2021 05:51:59

Reader: "Is it possible for people so heavily programmed to believe in the superiority of Capitalism to envision a world without money?"
hobie -- Wednesday, 13-Jan-2021 05:51:59

link: DailySignal - "Why Democratic Socialists Can't Claim Sweden, Denmark as Success Stories"
hobie -- Wednesday, 13-Jan-2021 05:51:59

POOFness for FEB 13: MIDWEEK BY ZAP 2-13-19
hobie -- Wednesday, 13-Jan-2021 05:51:59

POOFness for FEB 17: Hope In Front Of Me
hobie -- Wednesday, 13-Jan-2021 05:51:59

POOFness for FEB 20: MIDWEEK BY ZAP 2-20-19
hobie -- Wednesday, 13-Jan-2021 05:51:59

POOFness for FEB 22: CRUNCHES
hobie -- Wednesday, 13-Jan-2021 05:51:59

POOFness for FEB 24: Times They Are A-Changin'
hobie -- Wednesday, 13-Jan-2021 05:52:11

POOFness for FEB 27: MIDWEEK BY ZAP 2-27-19
hobie -- Wednesday, 13-Jan-2021 05:52:12

POOFness for MAR 1: THE START
hobie -- Wednesday, 13-Jan-2021 05:52:12

POOFness for MAR 3: Movement Afoot
hobie -- Wednesday, 13-Jan-2021 05:52:12

POOFness for MAR 6: MIDWEEK BY ZAP 3-06-19
hobie -- Wednesday, 13-Jan-2021 05:52:12

POOFness for MAR 10: PEOPLE HAVE GOT TO BE FREE
hobie -- Wednesday, 13-Jan-2021 05:52:12

POOFness for MAR 14: MIDWEEK BY ZAP 3-14-19
hobie -- Wednesday, 13-Jan-2021 05:52:29

POOFness for MAR 17: When Irish Eyes Are Smiling
hobie -- Wednesday, 13-Jan-2021 05:52:29

POOFness for MAR 20: MIDWEEK BY ZAP 3-20-19
hobie -- Wednesday, 13-Jan-2021 05:52:29

POOFness for MAR 24: Every Things Going To Be Alright
hobie -- Wednesday, 13-Jan-2021 05:52:29

POOFness for MAR 27: MIDWEEK BY ZAP 3-27-19
hobie -- Wednesday, 13-Jan-2021 05:51:55

link to PDF: the DNA example form
hobie -- Wednesday, 13-Jan-2021 05:51:55

POOFness for MAR 31: TRY
hobie -- Wednesday, 13-Jan-2021 05:51:55

POOFness for APR 4: MIDWEEK BY ZAP 4-4-19
hobie -- Wednesday, 13-Jan-2021 05:51:54

POOFness for APR 7: I HOPE YOU DANCE
hobie -- Wednesday, 13-Jan-2021 05:51:55

POOFness for APR 10: MIDWEEK BY ZAP 4-10-19
hobie -- Wednesday, 13-Jan-2021 05:52:17

POOFness for APR 14: BRING ME HIGHER LOVE
hobie -- Wednesday, 13-Jan-2021 05:52:17

POOFness for APR 18: Medicine & Lights
hobie -- Wednesday, 13-Jan-2021 05:52:17

POOFness for APR 18: MIDWEEK BY ZAP 4-17-19
hobie -- Wednesday, 13-Jan-2021 05:52:17

POOFness for APR 21: The Great Storm Is Over
hobie -- Wednesday, 13-Jan-2021 05:52:17

POOFness for APR 24: MIDWEEK BY ZAP 4-24-19
hobie -- Wednesday, 13-Jan-2021 05:52:26

POOFness for APR 28: In Your Eyes
hobie -- Wednesday, 13-Jan-2021 05:52:26

POOFness for MAY 1: MIDWEEK BY ZAP 5-01-19
hobie -- Wednesday, 13-Jan-2021 05:52:26

POOFness for MAY 5: Shaking The Tree
hobie -- Wednesday, 13-Jan-2021 05:52:26

POOFness for MAY 8: MIDWEEK BY ZAP 5-08-19
hobie -- Wednesday, 13-Jan-2021 05:52:00

POOFness for MAY 9: LAST CALL
hobie -- Wednesday, 13-Jan-2021 05:52:00

POOFness for MAY 12: A MOTHERS FOREVER LOVE
hobie -- Wednesday, 13-Jan-2021 05:52:00

POOFness for MAY 16: MIDWEEK BY ZAP 5-16-19
hobie -- Wednesday, 13-Jan-2021 05:52:00

POOFness for MAY 19: BLACK AND WHITE
hobie -- Wednesday, 13-Jan-2021 05:52:00

POOFness for MAY 22: MIDWEEK BY ZAP 5-22-19
hobie -- Wednesday, 13-Jan-2021 05:52:00

POOFness for MAY 24: CHILDREN IN NEED
hobie -- Wednesday, 13-Jan-2021 05:52:31

POOFness for MAY 26: What's Going On
hobie -- Wednesday, 13-Jan-2021 05:52:31

POOFness for MAY 28: ZAP
hobie -- Wednesday, 13-Jan-2021 05:52:31

POOFness for MAY 29: MIDWEEK BY ZAP 5-29-19
hobie -- Wednesday, 13-Jan-2021 05:52:31

POOFness for JUN 2: High Time We Went
hobie -- Wednesday, 13-Jan-2021 05:52:31

POOFness for JAN 5: MIDWEEK BY ZAP 6-05-19 EMERGENCY
hobie -- Wednesday, 13-Jan-2021 05:52:31

POOFness for JUNE 9: Learn To Be Still
hobie -- Wednesday, 13-Jan-2021 05:52:37

POOFness for JUN 12: MIDWEEK BY ZAP 6-12-19
hobie -- Wednesday, 13-Jan-2021 05:52:37

POOFness for JUNE 16: (preliminary) ZAP Only
hobie -- Wednesday, 13-Jan-2021 05:52:37

POOFness for JUNE 19: MIDWEEK BY ZAP 6-19-19
hobie -- Wednesday, 13-Jan-2021 05:52:37

POOFness for JUN 23: Get up, Stand up!
hobie -- Wednesday, 13-Jan-2021 05:52:37

POOFness for JUN 25: Losing Focus
hobie -- Wednesday, 13-Jan-2021 05:52:37

POOFness for JUN 26: MIDWEEK BY ZAP 6-26-19
hobie -- Wednesday, 13-Jan-2021 05:52:37

Reader: "Thank you, Zap, for the 2 stories of the painter of the face of Jesus."
hobie -- Wednesday, 13-Jan-2021 05:52:28

POOFness for JUN 29: THE RELEASE
hobie -- Wednesday, 13-Jan-2021 05:52:28

POOFness for JUN 30: HIGH ROAD
hobie -- Wednesday, 13-Jan-2021 05:52:28

POOFness for JUL 2: DID YOU KNOW?
hobie -- Wednesday, 13-Jan-2021 05:52:28

POOFness for JUL 4: MIDWEEK BY ZAP 7-04-19
hobie -- Wednesday, 13-Jan-2021 05:52:28

POOFness for JUL 7: SLEDGEHAMMER
hobie -- Wednesday, 13-Jan-2021 05:52:28

POOFness for JUL 10: MIDWEEK BY ZAP 7-10-19
hobie -- Wednesday, 13-Jan-2021 05:52:28

Reade: "The carbon being released by MAN.. IS NOT the main culprit"
hobie -- Wednesday, 13-Jan-2021 05:52:28

POOFness for JUL 14: Healing The World
hobie -- Wednesday, 13-Jan-2021 05:52:17

POOFness for JUL 15: Lapis Update By Zap
hobie -- Wednesday, 13-Jan-2021 05:52:17

POOFness for JUL 17: MIDWEEK BY ZAP 17-07-19
hobie -- Wednesday, 13-Jan-2021 05:52:17

POOFness for JUL 21: Mister Blue Sky
hobie -- Wednesday, 13-Jan-2021 05:52:17

POOFness for JUL 25: MIDWEEK BY ZAP 7-25-19
hobie -- Wednesday, 13-Jan-2021 05:52:17

POOFness for JUL 28: Just came back to say goodbye
hobie -- Wednesday, 13-Jan-2021 05:52:17

POOFness for JUL 31: MIDWEEK BY ZAP 7-31-19
hobie -- Wednesday, 13-Jan-2021 05:52:07

POOFness for AUG 3: Last Minute Blackout Issues
hobie -- Wednesday, 13-Jan-2021 05:52:07

POOFness for AUG 4: Katmandu
hobie -- Wednesday, 13-Jan-2021 05:52:07

POOFness for AUG 7: MIDWEEK BY ZAP 8-07-19
hobie -- Wednesday, 13-Jan-2021 05:52:06

POOFness for AUG 11: WAITING FOR THE WORLD FOR CHANGE
hobie -- Wednesday, 13-Jan-2021 05:52:16

POOFness for AUG 14: MIDWEEK BY ZAP 8-14-19
hobie -- Wednesday, 13-Jan-2021 05:52:16

POOFness for AUG 17: A LITTLE BOY
hobie -- Wednesday, 13-Jan-2021 05:52:16

POOFness for AUG 18: COME TOMORROW
hobie -- Wednesday, 13-Jan-2021 05:52:16

POOFness for AUG 21: MIDWEEK BY ZAP 8-21-19
hobie -- Wednesday, 13-Jan-2021 05:52:16

POOFness for AUG 23: RV WEEKEND - MARTIAL LAW
hobie -- Wednesday, 13-Jan-2021 05:52:16

POOFness for AUG 25: LOVE LOVE
hobie -- Wednesday, 13-Jan-2021 05:52:23

POOFness for AUG 28: FLORIDA WEATHER
hobie -- Wednesday, 13-Jan-2021 05:52:23

POOFness for AUG 28: MIDWEEK BY ZAP 8-28-19
hobie -- Wednesday, 13-Jan-2021 05:52:23

POOFness for SEPT 1: STILL STANDING
hobie -- Wednesday, 13-Jan-2021 05:52:23

POOFness for SEPT 4: MIDWEEK BY ZAP 9-04-19
hobie -- Wednesday, 13-Jan-2021 05:52:23

POOFness for SEPT 8: FOOD FOR A TODDLER
hobie -- Wednesday, 13-Jan-2021 05:52:25

POOFness for SEPT 8: Universal Love
hobie -- Wednesday, 13-Jan-2021 05:52:24

POOFness for SEP 11: MIDWEEK BY ZAP 9-11-19
hobie -- Wednesday, 13-Jan-2021 05:52:25

POOFness for SEPT 15: "Two Tickets To Paradise"
hobie -- Wednesday, 13-Jan-2021 05:52:24

POOFness for SEPT 17: TERMINUS
hobie -- Wednesday, 13-Jan-2021 05:52:24

POOFness for SEPT 21: TERMINUS FINISH
hobie -- Wednesday, 13-Jan-2021 05:52:24

POOFness for SEPT 18: MIDWEEK BY ZAP 9-18-19
hobie -- Wednesday, 13-Jan-2021 05:52:25

POOFness for SEPT 22: MIND GAMES
hobie -- Wednesday, 13-Jan-2021 05:52:25

2 Questions
HotCoffee -- Wednesday, 13-Jan-2021 05:52:24

POOFness for SEP 25: MIDWEEK BY ZAP 9-25-19
hobie -- Wednesday, 13-Jan-2021 05:52:18

POOFness for SEP 29: PAINTED SMILE
hobie -- Wednesday, 13-Jan-2021 05:52:18

POOFness for OCT 2: MIDWEEK BY ZAP 10-2-19
hobie -- Wednesday, 13-Jan-2021 05:52:18

POOFness for OCT 6: UNCOVER THE GOLD
hobie -- Wednesday, 13-Jan-2021 05:52:18

POOFness for OCT 9: MIDWEEK BY ZAP 10-9-19
hobie -- Wednesday, 13-Jan-2021 05:52:04

POOFness for OCT 10: BANKERS AND LIFE
hobie -- Wednesday, 13-Jan-2021 05:52:04

POOFness for OCT 13: NIGHTS IN WHITE SATIN
hobie -- Wednesday, 13-Jan-2021 05:52:04

POOFness for OCT 20: ONE TIN SOLDIER
hobie -- Wednesday, 13-Jan-2021 05:52:04

POOFness for OCT 23: MIDWEEK BY ZAP 10-23-19
hobie -- Wednesday, 13-Jan-2021 05:52:09

POOFness for OCT 27: Sympathy For The Devil
hobie -- Wednesday, 13-Jan-2021 05:52:09

POOFness for NOV 3: Dweller on the Threshold
hobie -- Thursday, 28-Nov-2019 19:58:19

POOFness for NOV 8: INDIANA CLONES AND THE RAIDERS OF THE LOST BANK
hobie -- Wednesday, 13-Jan-2021 05:52:15

POOFness for NOV 10: "Keep on Truckin"
hobie -- Wednesday, 13-Jan-2021 05:52:15

POOFness for NOV 13: COMMUNICATION NEEDS
hobie -- Wednesday, 13-Jan-2021 05:52:14

POOFness for NOV 15: FINALIZATION
hobie -- Wednesday, 13-Jan-2021 05:52:15

POOFness for NOV 17: BALL OF CONFUSION
hobie -- Wednesday, 13-Jan-2021 05:52:14

POOFness for NOV 23: FINALIZATION CONCLUSION
hobie -- Saturday, 23-Nov-2019 18:14:29

POOFness for NOV 24: MEMORIES
hobie -- Sunday, 24-Nov-2019 18:48:22

POOFness for NOV 26: THANKSGIVING NEWS
hobie -- Tuesday, 26-Nov-2019 18:57:27

Reader: "Ask Trumpie to do a chess move on them."
hobie -- Tuesday, 26-Nov-2019 18:57:27

POOFness for NOV 28: THANKSGIVING THANKS
hobie -- Thursday, 28-Nov-2019 19:58:19

POOFness for DEC 1: TREAT THE CHILDREN WELL
hobie -- Wednesday, 2-Dec-2020 20:25:38

POOFness for DEC 4: MIDWEEK BY ZAP 12-04-19
hobie -- Saturday, 9-Jan-2021 07:27:49

POOFness for DEC 5: CHRISTMAS IS COMING
hobie -- Saturday, 9-Jan-2021 07:27:49

POOFness for DEC 8: WE ARE THE WORLD
hobie -- Saturday, 9-Jan-2021 07:27:49

POOFness for DEC 15: A Little Kindness
hobie -- Saturday, 9-Jan-2021 07:27:39

POOFness for DEC 18: Midweek by Zap 12-18-19
hobie -- Saturday, 9-Jan-2021 07:27:39

POOFness for DEC 19: BREAKING DEEP STATE TAKEDOWN START
hobie -- Saturday, 9-Jan-2021 07:27:39

POOFness for DEC 19: A CHRISTMAS SOS
hobie -- Saturday, 9-Jan-2021 07:27:39

POOFness for DEC 22: 12 Days of Christmas
hobie -- Saturday, 9-Jan-2021 07:27:39

POOFness for DEC 25: Midweek by Zap 12-25-19
hobie -- Saturday, 9-Jan-2021 07:27:39

POOFness for DEC 26: MERRY CHRISTMAS
hobie -- Saturday, 9-Jan-2021 07:27:39

Reader: "...don't you think it's time for some accountability?"
hobie -- Saturday, 9-Jan-2021 07:27:39

POOFness for DEC 29: HAVE A GREAT NEW YEAR !!
hobie -- Saturday, 9-Jan-2021 07:27:39

POOFness for JAN 5: DON'T LIE TO ME
hobie -- Saturday, 9-Jan-2021 07:27:42

POOFness for JAN 8: Midweek by ZAP 01-08-20
hobie -- Saturday, 9-Jan-2021 07:27:42

POOFness for JAN 9: WE HAVE SUCCESS
hobie -- Saturday, 9-Jan-2021 07:27:42

POOFness for JAN 12: No Time For Fear
hobie -- Saturday, 9-Jan-2021 07:27:42

POOFness for JAN 15: Midweek by ZAP 01-15-20
hobie -- Saturday, 9-Jan-2021 07:27:42

POOFness for JAN 16: TRUST FUNDS CLEARED IN ACCOUNT
hobie -- Saturday, 9-Jan-2021 07:27:42

POOFness for JAN 19: Strange Phenomena
hobie -- Saturday, 9-Jan-2021 07:27:47

POOFness for JAN 22: Midweek by ZAP 01-22-20
hobie -- Saturday, 9-Jan-2021 07:27:46

POOFness for JAN 26: Days Like This
hobie -- Saturday, 9-Jan-2021 07:27:46

POOFness for JAN 30: VIRAL SURVIVAL
hobie -- Saturday, 9-Jan-2021 07:27:47

POOFness for FEB 3: ALL OF US WILL BE MOVING ON
hobie -- Saturday, 9-Jan-2021 07:27:41

POOFness for FEB 9: What you gonna do about me?
hobie -- Saturday, 9-Jan-2021 07:27:41

POOFness for FEB 16: FIGHT THE VIRUS
hobie -- Saturday, 9-Jan-2021 07:27:41

POOFness for FEB 21: RELEASE
hobie -- Saturday, 9-Jan-2021 07:27:42

POOFness for FEB 23: MONEY FOR NOTHING
hobie -- Saturday, 9-Jan-2021 07:27:42

POOFness for FEB 26: Midweek by ZAP 2-26-20
hobie -- Saturday, 9-Jan-2021 07:27:42

POOFness for FEB 28: CELEBRATION
hobie -- Saturday, 9-Jan-2021 07:27:42

POOFness for MAY 1: Transformation
hobie -- Saturday, 9-Jan-2021 07:27:42

Reader, link to video: "Who is Dimash Kudaibergen - The male with (6 Octaves)"
hobie -- Saturday, 9-Jan-2021 07:27:42

POOFness for MAR 8: Watching and Waiting
hobie -- Saturday, 9-Jan-2021 07:27:40

POOFness for MAR 15: "Fear Is A Liar"
hobie -- Saturday, 9-Jan-2021 07:27:40

POOFness for MAR 18: MIDWEEK BY ZAP 3-18-20
hobie -- Saturday, 9-Jan-2021 07:27:40

POOFness for MAR 21: DARK TIMES
hobie -- Saturday, 9-Jan-2021 07:27:40

POOFness for MAR 22: "The Hands That Built America"
hobie -- Saturday, 9-Jan-2021 07:27:40

POOFness for MAR 25: MIDWEEK BY ZAP 3-25-20
hobie -- Saturday, 9-Jan-2021 07:27:46

POOFness for MAR 28: LOCKDOWN
hobie -- Saturday, 9-Jan-2021 07:27:46

POOFness for MAR 29: 'DON'T GIVE UP"
hobie -- Saturday, 9-Jan-2021 07:27:46

POOFness for MAR 31: MIDWEEK BY ZAP 3-25-20 (sic)
hobie -- Saturday, 9-Jan-2021 07:27:46

POOFness for APR 4: LOCKDOWN CONTINUES
hobie -- Saturday, 4-Apr-2020 19:59:28

POOFness for APR 5: WHY WORRY?
hobie -- Sunday, 5-Apr-2020 19:41:07

POOFness for APR 8: MIDWEEK BY ZAP 4-08-20
hobie -- Wednesday, 8-Apr-2020 20:24:09

35-min video: Aajonus Vonderplanitz - A virus is an internally-created solvent and cannot be contagious
hobie -- Monday, 20-Apr-2020 05:23:09

POOFness for APR 10: HAPPY EASTER
hobie -- Friday, 10-Apr-2020 18:55:05

POOFness for APR 12: COUNT YOUR BLESSINGS NAME THEM ONE BY ONE
hobie -- Sunday, 12-Apr-2020 20:44:12

POOFness for APR 15: MIDWEEK BY ZAP 4-15-20
hobie -- Wednesday, 15-Apr-2020 19:51:29

POOFness for APR 19: I WANT TO LIVE
hobie -- Sunday, 19-Apr-2020 20:09:11

POOFness for APR 23: THE CONJOB
hobie -- Thursday, 23-Apr-2020 18:13:41

POOFness for APR 26: Why Shouldn't We
hobie -- Sunday, 26-Apr-2020 19:23:35

POOFness for APR 29: MIDWEEK BY ZAP 4-29-20
hobie -- Wednesday, 29-Apr-2020 20:30:08

POOFness for APR 30: IT IS HERE
hobie -- Thursday, 30-Apr-2020 21:36:39

POOFness for MAY 3: Have You Ever Seen The Rain
hobie -- Sunday, 3-May-2020 19:17:09

POOFness for MAY 6: MIDWEEK BY ZAP
hobie -- Wednesday, 6-May-2020 23:15:11

POOFness for MAY 10: MOTHER
hobie -- Sunday, 10-May-2020 20:04:12

POOFness for MAY 13: MIDWEEK BY ZAP
hobie -- Wednesday, 13-May-2020 21:30:12

POOFness for MAY 15: CONJOB-19
hobie -- Friday, 15-May-2020 18:55:53

POOFness for MAY 17: " Ain't Got No "
hobie -- Sunday, 17-May-2020 20:36:47

POOFness for MAY 20: MIDWEEK BY ZAP
hobie -- Wednesday, 20-May-2020 23:23:32

POOFness for MAY 22: BANKERS BALL
hobie -- Sunday, 24-May-2020 11:43:02

Reader: US billionaire wealth skyrockets to over $3 TRILLION during pandemic
RumorMail -- Sunday, 24-May-2020 11:41:06

Reader: Billionaire Wealth, U.S. Job Losses and Pandemic Profiteers
RumorMail -- Sunday, 24-May-2020 11:43:02

POOFness for MAY 24: "Memories"
hobie -- Sunday, 24-May-2020 20:00:23

POOFness for MAY 27: MIDWEEK BY ZAP
hobie -- Wednesday, 27-May-2020 19:06:23

POOFness for MAY 29: A PLACE TO CALL HOME
hobie -- Friday, 29-May-2020 19:46:50

POOFness for MAY 31: OUT OF THE BLUE
hobie -- Sunday, 31-May-2020 20:34:24

POOFness for JUN 3: THE MIDWEEK BY ZAP
hobie -- Wednesday, 3-Jun-2020 20:41:02

POOFness for JUN 5: FINAL CLEARANCE
hobie -- Friday, 5-Jun-2020 22:05:32

any bank will loan on expected money (NM)
Merlin2012 -- Friday, 5-Jun-2020 22:05:32

POOFness for JUN 7: A CHANGE IS GONNA COME
hobie -- Monday, 8-Jun-2020 03:09:55

What? No begging for money?
Merlin2012 -- Monday, 8-Jun-2020 00:40:12

No begging, but an acknowledgement of help offered
hobie -- Wednesday, 10-Jun-2020 23:24:36

Re: No begging, but an acknowledgmenet of help offered
Merlin2012 -- Tuesday, 9-Jun-2020 22:41:52

Reader: "[Zap's message] is difficult to understand if you have not been brought to this collective knowledge through a series of ..."
hobie -- Tuesday, 9-Jun-2020 00:22:14

I've read on and off for over 20 years and...
HotCoffee -- Monday, 8-Jun-2020 17:44:42

Amen, Sistah... :-)) *NM*
RumorMail -- Monday, 8-Jun-2020 17:44:42

Reader b: "Just one more example - we have seen progress since we began paying attention - this from today..."
hobie -- Tuesday, 9-Jun-2020 00:22:14

POOFness for JUN 10: THE MIDWEEK BY ZAP
hobie -- Wednesday, 10-Jun-2020 20:47:14

POOFness for JUNE 14: LOVE ..."THY WILL BE DONE"
hobie -- Sunday, 14-Jun-2020 20:32:35

POOFness for JUN 17: THE MIDWEEK BY ZAP
hobie -- Wednesday, 17-Jun-2020 22:10:25

POOFness for JUN 18: DIVINE PLAN
hobie -- Thursday, 18-Jun-2020 19:22:24

POOFness for JUN 21: Happy Father's Day
hobie -- Sunday, 21-Jun-2020 20:58:57

POOFness for JUN 23: TIMINGS
hobie -- Tuesday, 23-Jun-2020 19:11:46

POOFness for JUN 24: THE MIDWEEK BY ZAP
hobie -- Wednesday, 24-Jun-2020 19:51:17

POOFness for JUN 28: UNDER PRESSURE
hobie -- Sunday, 28-Jun-2020 20:07:09

POOFness for JUL 1: THE MIDWEEK BY ZAP
hobie -- Wednesday, 1-Jul-2020 20:16:13

POOFness for JUL 5: THESE ARE THE DAYS
hobie -- Sunday, 5-Jul-2020 20:35:37

POOFness for JUL 8: THE MIDWEEK BY ZAP
hobie -- Wednesday, 8-Jul-2020 21:08:05

POOFness for JUL 12: CHANGES ARE ON THE WAY
hobie -- Sunday, 12-Jul-2020 21:02:13

POOFness for JUL 15: THE MIDWEEK BY ZAP
hobie -- Wednesday, 15-Jul-2020 19:30:15

POOFness for JUL 15: TIRED
hobie -- Wednesday, 15-Jul-2020 19:36:44

The previously unposted POOFness for JUL 9: BANKERS AND MY BODY PARTS
hobie -- Wednesday, 15-Jul-2020 19:36:44

POOFness for JUL 19: Conviction Of The Heart
hobie -- Sunday, 19-Jul-2020 21:11:02

POOFness for JUL 22: THE MIDWEEK BY ZAP
hobie -- Thursday, 23-Jul-2020 00:05:27

Reader: "PCR for CORONAVIRUS is clearly NOT based on DNA."
hobie -- Thursday, 23-Jul-2020 00:05:27

POOFness for JUL 25: WORK LOAD TO COME
hobie -- Saturday, 25-Jul-2020 20:25:05

POOFness for JUL 26: Candles In The Rain
hobie -- Sunday, 26-Jul-2020 20:14:26

POOFness for JUL 29: THE MIDWEEK BY ZAP
hobie -- Wednesday, 29-Jul-2020 20:08:18

POOFness for JUL 30: BANKERS NETHERS
hobie -- Friday, 31-Jul-2020 02:47:14

Reader: "This must be the longest international bank transfer in history."
hobie -- Friday, 31-Jul-2020 02:47:14

POOFness for AUG 2: LEAP OF FAITH
hobie -- Sunday, 2-Aug-2020 21:30:53

POOFness for AUG 5: THE MIDWEEK BY ZAP
hobie -- Thursday, 6-Aug-2020 04:50:41

Reader, link: "Child malnutrition and COVID-19: the time to act is now - The Lancet"
hobie -- Thursday, 6-Aug-2020 04:50:41

POOFness for AUG 6: LAWYERS WIN
hobie -- Thursday, 6-Aug-2020 22:53:54

Ground Hog Day deja vu (no msg) *NM*
Merlin2012 -- Thursday, 6-Aug-2020 23:14:52

POOFness for AUG 9: DON'T STOP THINKING ABOUT TOMORROW
hobie -- Sunday, 9-Aug-2020 23:41:24

POOFness for AUG 12: THE MIDWEEK BY ZAP
hobie -- Wednesday, 12-Aug-2020 20:32:06

POOFness for AUG 14: RELEASE FINALLY
hobie -- Friday, 14-Aug-2020 20:57:04

POOFness for AUG 16: "Love's In Need Of Love Today"
hobie -- Sunday, 16-Aug-2020 20:23:07

POOFness for AUG 19: THE MIDWEEK BY ZAP
hobie -- Wednesday, 19-Aug-2020 20:59:58

POOFness for AUG 20: OXYGEN NEEDED
hobie -- Friday, 21-Aug-2020 00:50:58

I find it odd.....
HotCoffee -- Friday, 21-Aug-2020 00:50:58

POOFness for AUG 23: "Empathy and Comedy"
hobie -- Sunday, 23-Aug-2020 20:35:43

POOFness for AUG 26: THE MIDWEEK BY ZAP
hobie -- Wednesday, 26-Aug-2020 20:13:19

POOFness for AUG 27: END OF THE MONTH
hobie -- Friday, 28-Aug-2020 00:09:57

POOFness for AUG 30: DON'T GIVE UP
hobie -- Monday, 31-Aug-2020 00:06:43

POOFness for SEP 2: BANKERS AND SYSTEM CHANGE
hobie -- Wednesday, 2-Sep-2020 14:46:45

want to know what a "shill" sounds like, read this post aloud
Merlin2012 -- Tuesday, 1-Sep-2020 23:35:47

Reader T writes in re: Merlin2012's post: "WOW! This post is totally unnecessary and out of line." *NM*
hobie -- Wednesday, 2-Sep-2020 05:01:43

Reader: "Those writing that newsletter have had the same story 4 years and years now."
hobie -- Wednesday, 2-Sep-2020 20:01:00

Reader: "I knew Poof personally."
hobie -- Wednesday, 2-Sep-2020 20:01:00

POOFness for SEP 2: THE MIDWEEK BY ZAP
hobie -- Wednesday, 2-Sep-2020 20:11:19

POOFness for SEP 5: RELEASE DONE
hobie -- Saturday, 5-Sep-2020 20:43:58

POOFness for SEP 6: THE WORLD
hobie -- Saturday, 12-Sep-2020 23:58:12

50-min video: "Saving Our Children! (MUST WATCH)" (Real reason for certain lockdowns and curfews?)
hobie -- Sunday, 13-Sep-2020 00:41:34

POOFness for SEP 9: THE MIDWEEK BY ZAP
hobie -- Wednesday, 9-Sep-2020 21:09:34

POOFness for SEP 10: BANK FIRST
hobie -- Friday, 11-Sep-2020 00:37:19

POOFness for SEP 13: IT'S GOING ON
hobie -- Monday, 14-Sep-2020 19:07:15

POOFness for SEP 15: FUNDS & REDEMPTIONS
hobie -- Tuesday, 15-Sep-2020 18:36:17

POOFness for SEP 16: THE MIDWEEK BY ZAP
hobie -- Wednesday, 16-Sep-2020 20:49:55

POOFness for SEP 20: Hold Your Head Up
hobie -- Sunday, 20-Sep-2020 23:34:57

POOFness for SEP 22: IN THE SYSTEM
hobie -- Tuesday, 22-Sep-2020 19:06:37

POOFness for SEP 23: THE MIDWEEK BY ZAP
hobie -- Wednesday, 23-Sep-2020 20:36:48

POOFness for SEP 28: March March
hobie -- Monday, 28-Sep-2020 20:22:12

POOFness for SEP 30: SUCCESS AT LAST
hobie -- Wednesday, 30-Sep-2020 20:07:31

POOFness for SEP 30: THE MIDWEEK BY ZAP
hobie -- Wednesday, 30-Sep-2020 20:15:27

POOFness for OCT 4: "Where's The Good People"
hobie -- Sunday, 4-Oct-2020 20:36:33

POOFness for OCT 6: STREETS OF HONG KONG
hobie -- Tuesday, 6-Oct-2020 19:37:01

POOFness for OCT 8: THE MIDWEEK BY ZAP
hobie -- Thursday, 8-Oct-2020 18:36:09

POOFness for OCT 10: WE WON
hobie -- Sunday, 11-Oct-2020 01:00:44

POOFness for OCT 12: ALL SHOOK UP
hobie -- Monday, 12-Oct-2020 20:24:24

POOFness for OCT 14: THE MIDWEEK BY ZAP
hobie -- Wednesday, 14-Oct-2020 21:09:09

POOFness for OCT 18: DON'T STOP
hobie -- Sunday, 18-Oct-2020 19:44:45

POOFness for OCT 19: WE WON (Two More Days)
hobie -- Monday, 19-Oct-2020 19:15:21

POOFness for OCT 21: THE MIDWEEK BY ZAP
hobie -- Wednesday, 21-Oct-2020 20:25:15

POOFness for OCT 22: SERIOUS EMERGENCY
hobie -- Thursday, 22-Oct-2020 20:25:11

POOFness for OCT 25: WHAT THE WORLD NEEDS NOW
hobie -- Sunday, 25-Oct-2020 20:32:03

POOFness for OCT 28: THE MIDWEEK BY ZAP
hobie -- Wednesday, 28-Oct-2020 20:09:44

POOFness for OCT 29: THE LAST DAYS
hobie -- Thursday, 29-Oct-2020 19:54:02