RMN is Reader Supported

Our Goal for
MAY 6 - JUN 5:
$1,500


Click Widget
or Click Here to contribute.
---
---
Checks & Money Orders:
Raye Allan Smith
P.O. Box 95
Ashtabula, OH 44005
---
Users Online:
85
---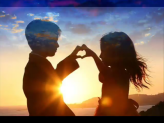 Dewitt Jones' Video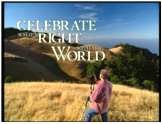 "Celebrate What's Right
With The World"
---
"When the
Starships Fly!"
---
The Theme for The Obergon Chronicles
---
The Obergon Chronicles ebook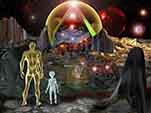 ---
RUMOR MILL
NEWS RADIO
---
CGI ROOM
Common Ground
Independent Media
---
WHAT ARE
THE FACTIONS?
---
THE AMAZING
RAYELAN ALLAN
---
BIORHYTHMS
---
LOTTO PICKS
---
OTHER WAYS TO DONATE
---
---
---


RUMOR MILL NEWS AGENTS WHO'VE BEEN INTERVIEWED ON RUMOR MILL NEWS RADIO
______________

NOVEMBER 2008



Kevin Courtois - Kcbjedi

______________



Dr Robin Falkov


______________



Melinda Pillsbury Hr1




Melinda Pillsbury Hr2


______________



Daneen Peterson


______________



Daneen Peterson


______________

Disclosure Hr1


Disclosure Hr2
______________

Scribe
______________

in_PHI_nitti
______________

Jasmine Hr1
Jasmine Hr2
______________

Tom Chittum Hr1
Tom Chittum Hr2
______________

Kevin Courtois
______________

Dr Syberlux
______________

Gary Larrabee Hr1
Gary Larrabee Hr2
______________

Kevin Courtois
______________

Pravdaseeker Hr1
Pravdaseeker Hr2
______________

DECEMBER 2008

Tom Chittum
______________

Crystal River
______________

Stewart Swerdlow Hr1
Stewart Swerdlow Hr2
______________

Janet Swerdlow Hr1
Janet Swerdlow Hr2
______________

Dr. Robin Falkov Hr1
Dr. Robin Falkov Hr2
Dr. Robin Falkov Hr3

JANUARY 2009 ______________

Patriotlad
______________

Patriotlad
______________

Crystal River
______________

Patriotlad
______________

Dr. Robin Falcov
______________

Patriotlad

FEBRUARY 2009


Find UFOs, The Apocalypse, New World Order, Political Analysis,
Alternative Health, Armageddon, Conspiracies, Prophecies, Spirituality,
Home Schooling, Home Mortgages and more, in:
Rumor Mill News Reading Room, Current Archive


POOFness for MAR 7 '21: The Blind Leading The Blind
Posted By: hobie
Date: Sunday, 7-Mar-2021 20:58:45
www.rumormill.news/167514
In Response To: POOFness for DEC 2 '20: DEEP STATE CRAP (hobie)
Hi, Folks -

Received via e-mail:

=====

Subject: The Blind Leading The Blind
From: "The Office of Poofness" <2goforth@humanus.ca>
Date: Sun, March 7, 2021 8:30 pm

Blind Leading The Blind

Mumford and Sons

When the chips are down


And you're blinded on your feet
You're standing up and walking
But you know you are dead meat

The sky is busting
It's near the break of day
You're running out of options
Running out of place

The leaves are cracking
Withered on the trees
Beg you darling
Won't you say a prayer for me
I need your benediction
'Cause I'm a soul in need
I can't sit down much lower
'Cause I'm on my knees

(CHORUS):
Like the blind leading the blind
After the wine, the tears they are gushing
Just like the blind leading the blind
Time after time, you won't let the love in

You are the sharpest knife
You are the finest blade
You are the shining sun
Everybody's in your shade

So funny to you
Dripping honey from your tongue
But you never know what's going on
When the day is done

There is a sadness just grinding in your bones
A twisted trap down which you're forced to go
You need the hand of friendship
To steady up your heart
So hang on to me baby
I'll show you down the path

Just like the blind leading the blind
Asking me why you won't let the love in
Oh, like the blind leading the blind
Only to find your feelings are nothing, ah

Just like the blind leading the blind
After the wine, your tears
They are gushing, gushing, yeah
Just like the blind leading the blind
Just like you'll find
It's leading to nothing
Nothing, oooh, oooh, yeah

Just like the blind leading the blind
Time after time
It's leading to nothing
Nothing, nothing, not a thing

Leading the blind
After the wine, the tears
They are gushing, gushing, gushing

https://www.youtube.com/watch?v=LvBcTEhDumw
https://www.youtube.com/watch?time_continue=8&v=7B7caqMYCag&feature=emb_logo

‌
POOF SAID
‌


Greetings and Salutations,

We hear the noises and the roaring sounds of fake stuff and fake dissing and all of those imagery things that many are paying attention to.

Progress is bring made with the unseating of a few politicians and a few business folk who have been walking a very thin line for how many years now. Wake up and see the signs that are shooting out from every where. Notice the changing issues and the way in which they are presented.

The funds that you have long waited for are yet in the hopper. YES, they are all still there !!!

Just the fact they are there should add some patience with many. If you were to receive it right now it would just be frozen again. Wait it out... make room for it in your wills or papers, be sure to account for it and keep the night light burning.

It won't be long before you will know so much more than you do right now. …

Love and Kisses,

Poof
‌


SUSAN SAYS

Community,

AN INTERESTING PERCEPTION ON THE VACCINE:

It's not a vaccine. A vaccine by definition provides immunity to a disease. This does not provide immunity to anything. In a best-case scenario, it merely reduces the chance of getting a severe case of a virus if one catches it. Hence, it is a medical treatment, not a vaccine. I do not want to take a medical treatment for an illness I do not have.

The drug companies, politicians, medical establishment, and media have joined forces to universally refer to this as a vaccine when it is not one, with the intention of manipulating people into feeling safer about undergoing a medical treatment. Because they are being deceitful, I do not trust them, and want nothing to do with their medical treatment.

The presumed benefits of this medical treatment are minimal and would not last long in any case. The establishment acknowledges this, and is already talking about additional shots and ever-increasing numbers of new "vaccines" that would be required on a regular basis. I refuse to turn myself into a chronic patient who receives injections of new pharmaceutical products on a regular basis simply to reduce my chances of getting a severe case of a virus that these injections do not even prevent.

I can reduce my chances of getting a severe case of a virus by strengthening my immune system naturally. In the event I catch a virus, there are vitamins and well-established drugs that have had wonderful results in warding off the illness, without the risks and unknowns of this medical treatment.

The establishment insists that this medical treatment is safe. They cannot possibly know this because the long-term effects are entirely unknown, and will not be known for many years. They may speculate that it is safe, but it is disingenuous for them to make such a claim that cannot possibly be known. Because they are being disingenuous, I do not trust them, and I want no part of their treatment.

The drug companies have zero liability if anything goes wrong, and cannot be sued. Same for the politicians who are pushing this treatment. I will not inject myself with a new, experimental medical device when the people behind it accept no liability or responsibility if something goes wrong. I will not risk my health and my life when they refuse to risk anything.

Israel's Prime Minister has openly admitted that the Israeli people are the world's laboratory for this experimental treatment. I am not interested in being a guinea pig or donating my body to science.
Israel agreed to share medical data of its citizens with a foreign drug company as a fundamental part of their agreement to receive this treatment. I never consented for my personal medical data to be shared with any such entity, nor was I even asked. I will not contribute to this sleazy enterprise.

The executives and board members at Pfizer are on record that they have not taken their own treatment, despite all the fanfare and assurances. They are claiming that they would consider it unfair to "cut the line". This is a preposterous excuse, and it takes an unbelievable amount of chutzpah to even say such a thing. Such a "line" is a figment of their own imagination; if they hogged a couple of injections for themselves no one would cry foul. In addition, billionaires with private jets and private islands are not known for waiting in line until hundreds of millions of peasants all over the world go first to receive anything these billionaires want for themselves.

The establishment media has accepted this preposterous excuse without question or concern. Moreover, they laud Pfizer's executives for their supposed self-sacrifice in not taking their own experimental treatment until we go first. Since they consider us such fools, I do not trust them, and do not want their new treatment. They can have my place in line. I'll go to the very back of the line.

Three facts that must be put together:

Bill Gates is touting these vaccines as essential to the survival of the human race.
Bill Gates believes the world has too many people and needs to be "depopulated".
Bill Gates, perhaps the richest man in the world, has also not been injected. No rush.

Uh, no. I'll pass on any medical treatments he wants me to take.
The establishment has been entirely one-sided in celebrating this treatment. The politicians and media are urging people to take it as both a moral and civic duty. The benefits of the treatment are being greatly exaggerated, the risks are being ignored, and the unknowns are being brushed aside. Because they are being deceitful and manipulative, I will not gamble my personal wellbeing on their integrity.

There is an intense propaganda campaign for people to take this treatment. Politicians and celebrities are taking selfies of themselves getting injected (perhaps in some cases pretending to get injected), the media is hyping this as the coolest, smartest, most happy and fun thing to do. It is the most widespread marketing campaign in history. This is not at all appropriate for any medical treatment, let alone a brand new one, and it makes me recoil.

The masses are following in tow, posting pictures of themselves getting injected with a drug, feeding the mass peer pressure to do the same. There is something very alarming and sick about this, and I want no part of it. I never took drugs just because "everyone's doing it" and it's cool. I'm certainly not going to start now.

Those who raise concerns about this medical treatment are being bullied, slandered, mocked, censored, ostracized, threatened, and fired from their jobs. This includes medical professionals who have science-based concerns about the drug and caregivers who have witnessed people under their charge suffering horrible reactions and death shortly after being injected. When the establishment is purging good people who risk everything simply to raise concerns about a new medical treatment – even if they don't outright oppose it – I will trust these brave people over the establishment every time. I cannot think of a single similar case in history when truth and morality turned out to be on the side of the establishment.

This is the greatest medical experiment in the history of the human race

It is purposely not being portrayed as the greatest medical experiment in the history of the human race, and the fact that it is a medical experiment at all is being severely downplayed.
Were they up front with the masses, very few would agree to participate in such an experiment. Manipulating the masses to participate in a medical experiment under false pretenses violates the foundations of medical ethics and democratic law. I will not allow unethical people who engage in such conduct to inject me with anything.

The medical establishment is not informing people about any of this. They have become marketing agents for an experimental drug, serving huge companies and politicians who have made deals with them. This is a direct conflict with their mandate to concern themselves exclusively with the wellbeing of the people under their care. Since the medical establishment has become corrupted, and has become nothing more than a corporate and political tool, I do not trust the experimental drug they want so badly to inject me with.

We are being pressured in various ways to get injected, which violates medical ethics and the foundations of democratic society. The best way to get me not to do something is to pressure me to do it.

The government has sealed their protocol related to the virus and treatments for THIRTY YEARS. This is information that the public has a right to know, and the government has a responsibility to share. What are they covering up? Do they really expect me to believe that everything is kosher about all this, and that they are concerned first and foremost with my health? The last time they did this was with the Yemenite Children Affair. If you're not familiar with it, look it up. Now they're pulling the same shtick. They didn't fool me the first time, and they're definitely not fooling me now.
The government can share our personal medical data with foreign corporations, but they won't share their own protocol on the matter with us? I'm out.

The establishment has recruited doctors, rabbis, the media, and the masses to harangue people who don't want to get injected with a new drug. We are being called the worst sort of names. We are being told that we believe in crazy conspiracies, that we are against science, that we are selfish, that we are murderers, that we don't care about the elderly, that it's our fault that the government continues to impose draconian restrictions on the public. It's all because we don't want to get injected with an experimental treatment, no questions asked. We are even being told that we have a religious obligation to do this, and that we are grave sinners if we do not. They say that if we do not agree to get injected, we should be forced to stay inside our homes forever and be ostracized from public life.

This is horrific, disgusting, a perversion of common sense, morality, and the Torah. It makes me recoil, and only further cements my distrust of these people and my opposition to taking their experimental drug. How dare they?

I know of many people who got injected, but none of them studied the science in depth, carefully weighed the potential benefits against the risks, compared this option to other alternatives, was truly informed, and decided this medical treatment was the best option for them. On the contrary, they got injected because of the hype, the propaganda, the pressure, the fear, blind trust in what "the majority of experts" supposedly believed (assuming THEY all studied everything in depth and were completely objective, which is highly dubious), blind trust in what certain influential rabbis urged them to do (ditto the above), or hysterical fear that the only option was getting injected or getting seriously ill from the virus. When I see mass hysteria and cult-like behavior surrounding a medical treatment, I will be extremely suspicious and avoid it.

The drug companies have a long and glorious history of causing mass carnage with wonder drugs they thrust on unsuspecting populations, even after serious problems had already become known. Instead of pressing the pause button and halting the marketing of these drugs until these issues could be properly investigated, the drug companies did everything in their power to suppress the information and keep pushing their products. When companies and people have demonstrated such gross lack of concern for human life, I will not trust them when they hype a new wonder drug. This isn't our first rodeo.

Indeed, the horror stories are already coming in at warp speed, but the politicians are not the least bit concerned, the medical establishment is brushing them aside as unrelated or negligible, the media is ignoring it, the drug companies are steaming ahead at full speed, and those who raise a red flag continue to be bullied, censored, and punished. Clearly my life and my wellbeing are not their primary concern. I will not be their next guinea pig in their laboratory. I will not risk being the next "coincidence".

Although many people have died shortly after getting injected – including perfectly healthy young people – we are not allowed to imply that the injection had anything to do with it. Somehow this is anti-science and will cause more people to die. I believe that denying any possible link, abusing people who speculate that there might be a link, and demonstrating not the slightest curiosity to even explore if there might be a link is what is anti-science and could very well cause more people to die. These same people believe I am obligated to get injected as well. No freaking thanks.
I am repulsed by the religious, cult-like worship of a pharmaceutical product, and will not participate in this ritual.

My "healthcare" provider keeps badgering me to get injected, yet they have provided me no information on this treatment or any possible alternatives. Everything I know I learned from others outside the establishment. Informed consent has become conformed consent. I decline.

I see all the lies, corruption, propaganda, manipulation, censorship, bullying, violation of medical ethics, lack of integrity in the scientific process, suppression of inconvenient adverse reactions, dismissal of legitimate concerns, hysteria, cult-like behavior, ignorance, closed-mindedness, fear, medical and political tyranny, concealment of protocols, lack of true concern for human life, lack of respect for basic human rights and freedoms, perversion of the Torah and common sense, demonization of good people, the greatest medical experiment of all time being conducted by greedy, untrustworthy, godless people, the lack of liability for those who demand I risk everything...I see all this and I have decided they can all have my place in line. I will put my trust in God. I will use the mind He blessed me with and trust my natural instincts. Which leads to the final reason which sums up why I will not get "vaccinated."

The whole thing stinks.

March 1, 2021 (Chananya Weissman)

PP UPDATE:

I know that there is tremendous energy being applied to get the PPs out right now.

The Light at the end of the tunnel has been seen. Patience is the word of the day.

Namaste'

Susan

ZAP SAYS
‌


HI ALL

GIVEN THE EVENTS SURROUNDING THE PRESIDENTIAL ELECTION, IT IS ALWAYS WISE TO KNOW WHO IS WHO BEFORE VOTING. JUST PLAIN COMMON SENSE. HOWEVER, MAINSTREAM MEDIA BEING WHAT IT IS (BOUGHT AND PAID FOR), THEY HAVE NOT COVERED IMPORTANT TOPICS THAT WOULD HAVE INFORMED PROPERLY AND UNDOUBTEDLY CHANGED MANY A MIND. THE BLIND LEADING THE BLIND IN THIS CASE.

THIS IS POINTED OUT BY GEOFFREY B. HIGGINBOTHAM, MAJOR GENERAL, USMC (RET.) WHO EXPLAINS WHO KAMALA HARRIS REALLY IS. OOPS.
https://www.youtube.com/watch?v=uCCtREYCHCA

THE FOR_BIDEN ADMINISTRATION IS SETTING THE EXAMPLE OF WHAT TO DO AND WHAT TO CANCEL, AND OTHERS ARE FOLLOWING MERRILY ALONG.

THE LATEST ONE, BESIDES "THERE IS NO PROBLEM AT THE BORDER", IS THE ARREST OF ANTIFA MEMBERS AT THE JANUARY 6 DEBACLE, AND DENIAL BY THE ARRESTING AGENCY THAT ANTIFA WAS NOT INVOLVED, ONLY BAD ORANGE MAN SUPPORTERS.
FBI Director Chris Wray Tells Congress Antifa Not Involved in Capitol Hill Riots, After FBI Literally Arrests Antifa Leader, John Sullivan, for Participating in Capitol Hill Riots
https://beforeitsnews.com/economy/2021/03/fbi-director-chris-wray-tells-congress-antifa-not-involved-in-capitol-hill-riots-after-fbi-literally-arrests-antifa-leader-john-sullivan-for-participating-in-capitol-hill-riots-3023691.html

THE ELEPHANTS ARE HIDING IN PLAIN SIGHT, BUT NOBODY WANTS TO ACKNOWLEDGE THEM.

AMAZON CANCELLED 6 DR. SEUSS BOOKS, BUT HITLER'S "MEIN KAMPF" IS UNTOUCHED AND AVAILABLE. SAME WITH KARL MARX. WHAT ELEPHANT? NEXT ON THE CHOPPING BLOCK IS GOOD 'OL CURIOUS GEORGE. VERY RACIST. WILL DISSOLVE CHILDREN'S MINDS TO SEE A MONKEY BE CURIOUS AND GET INTO ALL KINDS OF ADVENTURES. BAD ORANGE MONKEY.

AMAZON IS PROUD TO ACKNOWLEDGE THAT SALES OF THE ANARCHIST'S COOKBOOK ARE AT RECORD LEVELS.

IN COMMUNITY NEWS, CHILDREN ARE FOLLOWING THE EXAMPLE OF BOOK BURNINGS BY GATHERING AND BURNING THEIR MASKS. NO BRAS WERE BURNED. SMART CURIOUS CHILDREN.

IN GALACTIC NEWS, THERE SEEMS TO BE A LOT OF ACTIVITY AROUND THE SUN AS BOTH SMALL AND BIG SHIPS PLAY AROUND IN THAT MEDIUM. WHY IS THAT NOT ON THE NEWS?
https://www.youtube.com/watch?v= uCCtREYCHCA

IN LAS VEGAS, MORE VISITORS.
https://www.mysterywire.com/ufo/what-were-those-mysterious-lights-over-las-vegas/

THE BOTTOM LINE IS THAT FOR A LONG PERIOD OF TIME, HUMANITY HAS BEEN LIED TO AND AS A RESULT, SUBJUGATED THROUGH VARIOUS CLEVER MEANS OF MANIPULATION. UNFORTUNATELY FOR THOSE THAT HAVE DONE THIS, THEIR TIME IS OVER AS MORE AND MORE OF OUR HUMANITY WAKE UP AND SMELL THE COFFEE. PEOPLE ARE QUESTIONING EVERYTHING RIGHT NOW AS THE ESSENCE OF HUMAN NATURE IN THE FORM OF CURIOSITY COMES TO THE FORE.

DO YOU THINK IT IS A COINCIDENCE THAT THE BOOK "CURIOUS GEORGE" THE CURIOUS MONKEY IS BEING SLATED FOR REMOVAL?

IT TEACHES US (IT DID ME) THE POTENTIAL OF CURIOSITY. IF A HUMAN IS NOT CURIOUS, THEN HE DOES NOT REACH FULL POTENTIAL.

THEREFORE, CANCELLING THE KIDS BOOKS ABOUT CURIOUS GEORGE IS CANCELLING FULL POTENTIAL. IT IS A FORM OF HARM.

WE DO NOT DO HARM AND WE DISAGREE STRONGLY TO THE ATTEMPT BY THE MANIPULATORS TO CANCEL A FUNDAMENTAL.

WHAT ST2ARTED WITH DR. SEUSS AND HIS BLE4ND OF CURIOSITY THAT STIM7ULATED ALL OUR IMAGINATIONS, IS CONTINUING IN THE FORM OF A NEW TYPE OF BOOK BURNING THROUGH CANCEL CULTURE.

BE AWARE OF THIS AT ALL TIMES. THIS FORM OF MANIPULATION CAN DESTROY IF ALLOWED. MY RECOMMENDATION IN THIS CASE IS TO NOT ALLOW THIS.

NOT LETTING THE BLIND LEAD THE BLIND IS A VALID PROPOSAL.

BE READY FOR A CARLOAD OF HARD WORK TO COME AS WE BEGIN THE RECONSTRUCTION PROCESS IN THE NEXT WEEKS AND MONTHS, AND DO NOT BE SURPRISED AT THE CHANGES THAT HAPPEN.

GOD BLESS.

+WWG1WGA

MUCH LOVE AND LIGHT
IN OUR SERVICE
ZAP
"GOD IS; I AM; WE ARE"
"BE GOOD, BE LEGAL, TELL TRUTH"
MARCH 7, 2021
"MAKE EARTH GREAT AGAIN"©
"MEGA"©
"DOWOL"©
COPYRIGHT ZAP 2013-2021
‌


DID YOU KNOW?
Continuing the theme of the Feb 28th Post 2021. Start looking at these bills, being proposed by our supposed leaders, in depth and quit being fooled by the media narrative. Their intent is to show a view that points out only what will gain public support while leaving out the real meat of the legislation. That, if the public actually understood what else was in these bills, would rise up in a unanimous protest. READ THE TEXT OF THESE BILLS!!!!!
It is bad enough that H.R. 133 "American Rescue Plan", that is chucked full of everything but COVID-19 relief aid (9% goes to COVID related issues), has passed the House even after multiple GOP and conservative media outlets exposed the details of what is actually in the bill, but no one has made any attempt at rectifying or addressing the situation. Such as stripping the bill of everything not related to COVID-19. It is insane.
Now we have H.R. 1 (For the People Act 2021). This bill effectively takes away the rights of states (which is in the constitution) to determine their own voting practices and puts sole authority to the federal government to determine how, when and where you can vote. Here is some of what is in this bill.
Part 2: Automatic Voter Registration. There are so many loopholes in this you can't count them. If you move from one state to another your vote can be counted twice. If someone dies you can use their registration and vote for them. Your vote can be counted even if you don't vote based on the party line of who you previously vote for.
Part 3: Same Day Voter Registration. No way to timely verify it is a legally registered person voting. You could register under any name and be from anywhere.
Part 10: Voter Registration of Minors. For individuals under the age of 18 but at least 16 at the time of voting? Do want a raging hormone 16 year old to determine global and national affairs? They vote will based on what kind of tennis shoes a candidate wears or what music they listen too. Part One of Part 10, Sec 1903: Permitting use of a sworn statement to meet identification requirements for voting. What?
This bill, like all bills, does have a lot of common sense ingredients that one with rational thinking would agree with like administration functions, security, campaign disclosures and so on. But, like the other bills, they slide in these "crazy what the hell are you thinking" clauses that are hide amongst the common sense items. They use the fillers of common sense to hide the crazy. It would be like someone setting you up on a blind date describing this beautiful perfect person, getting you all excited then putting in "Oh, by the way they have no teeth, one leg is shorter than the other and their cute freckles are really warts. Or like when one of these new drugs that come out. "This pill once a day will cure your blindness", then at the end of the commercial "it may cause hair lose, high blood pressure, joint pain, heart attack or stroke". Just imagine if they didn't disclose the side effects and you took the pill. That is what the government is doing with these bills. They tell you will be cured of blindness, you get to see for a couple of days but your blood pressure goes up and you die from a stroke. Full disclosure please.
This is how our politician do things. It doesn't matter what political affiliation you may have, they all do it. The question is how do they get away with it? The answer? We let them.
Instead of blindly laying down for policies that not only effect you but will have dramatic impact on your children and grandchildren. Don't take my word for it, get engaged and educate yourself of what these bills and laws, that are introduced, actually are. It is way easy. Just Google "Text of bill XXXX" and it will steer you to the Congressional Record where you can view the detail. Be aware going in of all the minutia you may have to shift through to find the poison in the bill but it's there. Get involved and send your thoughts to your congressman and senators. Make your voice heard.
DJ


‌
The principals of this newsletter bear the bulk of cost of keeping this forum functional. Your DONATIONS have helped in securing the dedication and time required to deliver these messages. The support from our readers is the only means that have kept this forum alive. We are thankful and blessed by those of you who have shared in your generosity. Your ongoing support is essential to our continuation. Please help with what you can when you can to insure its success. All contributions from this request will be applied strictly to the production of this newsletter. Thank you for your assistance....Your support will be graciously received thru Paypal.com: acct. goneforthfornow@gmail.com
Love and Kisses,
Team "Poofness"


This post is for information and education purposes only. All representations, presentations, products and opinions are strictly that of the author and do not necessarily reflect the opinion or endorsement of the "Poofness News Letter" and its principals. All readers should perform their own independent due diligence before acting on any information provided.


=====

--hobie

***********************************************************************
---
RMN is an RA production.
Articles In This Thread
POOFness for SEPT 2: STAND TALL
hobie -- Wednesday, 13-Jan-2021 05:52:21

POOFness for SEPT 4/5: THE TRIP 2
hobie -- Wednesday, 13-Jan-2021 05:52:21

POOFness for SEPT 5: MIDWEEK BY ZAP 9-5-18
hobie -- Wednesday, 13-Jan-2021 05:52:21

POOFness for SEPT 9: WHAT THE WORLD NEEDS IS LOVE
hobie -- Wednesday, 13-Jan-2021 05:52:03

POOFness for SEPT 11: STUCK FOR A MINUTE
hobie -- Wednesday, 13-Jan-2021 05:52:03

POOFness for SEPT 12: MIDWEEK BY ZAP 9-12-18
hobie -- Wednesday, 13-Jan-2021 05:52:03

POOFness for SEPT 15: STUCK IN A STORM
hobie -- Wednesday, 13-Jan-2021 05:52:03

Addendum from ZAP
hobie -- Wednesday, 13-Jan-2021 05:52:03

POOFness for SEPT 16: SINGIN' IN THE RAIN
hobie -- Wednesday, 13-Jan-2021 05:52:03

POOFness for SEPT 19: MIDWEEK BY ZAP 9-19-18
hobie -- Wednesday, 13-Jan-2021 05:52:03

POOFness for SEPT 20: HIGHER LEVEL STAFF NEEDS YOUR HELP
hobie -- Wednesday, 13-Jan-2021 05:52:03

POOFness for SEPT 23: THE VOICE
hobie -- Wednesday, 13-Jan-2021 05:52:03

POOFness for SEPT 26: MIDWEEK BY ZAP 9-26-18
hobie -- Wednesday, 13-Jan-2021 05:51:56

POOFness for SEPT 30: BRIDGE OVER TROUBLED WATER
hobie -- Wednesday, 13-Jan-2021 05:51:57

POOFness for OCT 3: MIDWEEK BY ZAP 10-03-18
hobie -- Wednesday, 13-Jan-2021 05:51:56

POOFness for OCT 7: DOWN TO THE WIRE
hobie -- Wednesday, 13-Jan-2021 05:51:57

POOFness for OCT 7: ADVENTURES IN SUCCESS
hobie -- Wednesday, 13-Jan-2021 05:51:56

POOFness for OCT 10: MIDWEEK BY ZAP 10-10-18
hobie -- Wednesday, 13-Jan-2021 05:52:19

POOFness for OCT 14: COMMUNICATIONS
hobie -- Wednesday, 13-Jan-2021 05:52:19

POOFness for OCT 14: MONEY, MONEY, MONEY
hobie -- Wednesday, 13-Jan-2021 05:52:19

POOFness for OCT 17: MIDWEEK BY ZAP 10-17-18
hobie -- Wednesday, 13-Jan-2021 05:52:19

POOFness for OCT 20: NEW KIDS ON THE BLOCK
hobie -- Wednesday, 13-Jan-2021 05:52:19

POOFness for OCT 21: IN THE NAME OF LOVE
hobie -- Wednesday, 13-Jan-2021 05:52:19

POOFness for OCT 24: MIDWEEK BY ZAP 10-24-18
hobie -- Wednesday, 13-Jan-2021 05:52:19

POOFness for OCT 28: "For What It's Worth"
hobie -- Wednesday, 13-Jan-2021 05:52:10

POOFness for OCT 29: ZAP'S UPDATE
hobie -- Wednesday, 13-Jan-2021 05:52:10

POOFness for OCT 31: MIDWEEK BY ZAP 10-31-18
hobie -- Wednesday, 13-Jan-2021 05:52:10

POOFness for NOV 2: THE CAR
hobie -- Wednesday, 13-Jan-2021 05:52:10

POOFness for NOV 4: THE ROAD YOU LEFT BEHIND
hobie -- Wednesday, 13-Jan-2021 05:52:10

POOFness for NOV 7: MIDWEEK BY ZAP 11-07-18
hobie -- Wednesday, 13-Jan-2021 05:52:10

POOFness for NOV 11: THE SOS OF END DAYS
hobie -- Wednesday, 13-Jan-2021 05:52:34

POOFness for NOV 11: RAGGED OLD FLAG
hobie -- Wednesday, 13-Jan-2021 05:52:33

POOFness for NOV 15: MIDWEEK BY ZAP 11-15-18
hobie -- Wednesday, 13-Jan-2021 05:52:33

POOFness for NOV 16: WE ARE THERE
hobie -- Wednesday, 13-Jan-2021 05:52:34

POOFness for NOV 18: Everyday People
hobie -- Wednesday, 13-Jan-2021 05:52:34

POOFness for NOV 21: MIDWEEK BY ZAP UPDATE 11-21-18
hobie -- Wednesday, 13-Jan-2021 05:52:33

POOFness for NOV 23: KIDS AND CARS
hobie -- Wednesday, 13-Jan-2021 05:52:33

POOFness for NOV 25: Try a little Kindness
hobie -- Wednesday, 13-Jan-2021 05:52:08

POOFness for NOV 28: MIDWEEK BY ZAP 11-28-18
hobie -- Wednesday, 13-Jan-2021 05:52:08

POOFness for DEC 1: KIDS AND CARS PART 2
hobie -- Wednesday, 13-Jan-2021 05:52:08

POOFness for DEC 2: IMAGINE THAT WE ARE FREE
hobie -- Wednesday, 13-Jan-2021 05:52:08

POOFness for DEC 5: MIDWEEK BY ZAP 12-05-18
hobie -- Wednesday, 13-Jan-2021 05:52:08

POOFNESS for DEC 8: STAFF
hobie -- Wednesday, 13-Jan-2021 05:52:08

POOFness for DEC 10: Ring the bells...
hobie -- Wednesday, 13-Jan-2021 05:52:00

POOFness for DEC 12: MIDWEEK BY ZAP 12-12-18
hobie -- Wednesday, 13-Jan-2021 05:52:00

POOFness for DEC 14: ZAP Part 2
hobie -- Wednesday, 13-Jan-2021 05:51:59

POOFness for DEC 16: A Little Good News
hobie -- Wednesday, 13-Jan-2021 05:51:59

POOFness for DEC 19: MIDWEEK BY ZAP 12-19-18
hobie -- Wednesday, 13-Jan-2021 05:52:00

POOFness for DEC 23: It's Beginning to Look a Lot Like Christmas
hobie -- Wednesday, 13-Jan-2021 05:52:00

POOFness for DEC 24: A CHRISTMAS GIFT FOR THE KIDS
hobie -- Wednesday, 13-Jan-2021 05:52:00

POOFness for DEC 30: Auld Lang Syne
hobie -- Wednesday, 13-Jan-2021 05:52:19

POOFness for JAN 2: MIDWEEK BY ZAP 1-02-19
hobie -- Saturday, 9-Jan-2021 07:27:44

POOFness for JAN 6: FLY LIKE AN EAGLE
hobie -- Wednesday, 13-Jan-2021 05:52:19

POOFness for JAN 9: MIDWEEK BY ZAP 1-09-19
hobie -- Wednesday, 13-Jan-2021 05:52:19

POOFness for JAN 13: ATTORNEY
hobie -- Wednesday, 13-Jan-2021 05:51:57

POOFness for JAN 13: Poison In The Well
hobie -- Wednesday, 13-Jan-2021 05:51:57

POOFness for JAN 16: MIDWEEK BY ZAP 1-16-19
hobie -- Wednesday, 13-Jan-2021 05:51:57

POOFness for JAN 20: We Can Help Heal The World
hobie -- Wednesday, 13-Jan-2021 05:51:57

POOFness for JAN 23: MIDWEEK BY ZAP 1-23-19
hobie -- Wednesday, 13-Jan-2021 05:51:57

POOFness for JAN 23: LAPIS
hobie -- Wednesday, 13-Jan-2021 05:51:57

POOFness for JAN 27: To Dream the Impossible Dream
hobie -- Wednesday, 13-Jan-2021 05:52:26

POOFness for JAN 30: MIDWEEK BY ZAP 1-30-19
hobie -- Wednesday, 13-Jan-2021 05:52:26

POOFness for JAN 31: DID YOU KNOW UPDATE BY DJ
hobie -- Wednesday, 13-Jan-2021 05:52:26

POOFness for FEB 3/4: People Get Ready
hobie -- Wednesday, 13-Jan-2021 05:52:26

POOFness for FEB 6: MIDWEEK BY ZAP 2-06-19
hobie -- Wednesday, 13-Jan-2021 05:52:26

Reader: 'I cannot believe that anyone believes the crap that the "predator in chief" says !'
hobie -- Wednesday, 13-Jan-2021 05:52:26

Reader: "Grow the hell up ..."
hobie -- Wednesday, 13-Jan-2021 05:52:26

Interesting how absolutle NO ONE ever said boo about Obama whenhe screwed up NM *NM*
Journey -- Wednesday, 13-Jan-2021 05:52:26

I can safely say the same about Obama you poor excuse for a human ... *NM*
Journey -- Wednesday, 13-Jan-2021 05:52:26

Now, now, no ad hominem attacks, even against readers
MrFusion -- Wednesday, 13-Jan-2021 05:52:26

Unless your MrFusion.. right??? *NM*
RumorMail -- Wednesday, 13-Jan-2021 05:52:26

Reader: "The Choice? America or the USA, Inc. - Did Trump Give Congress An Ultimatum?"
hobie -- Wednesday, 13-Jan-2021 05:52:26

Listen up ya'll --- Evil Spirits have to Incanate In Human Flesh...Somewhere...
Watchman -- Wednesday, 13-Jan-2021 05:52:26

POOFness for FEB 8: CHILDREN
hobie -- Wednesday, 13-Jan-2021 05:52:26

POOFness for FEB 10: I'd Like To Teach The World To Sing
hobie -- Wednesday, 13-Jan-2021 05:51:59

Reader: "Take our cars? Stop all airplanes? Insanity ..."
hobie -- Wednesday, 13-Jan-2021 05:51:59

Reader: "Is it possible for people so heavily programmed to believe in the superiority of Capitalism to envision a world without money?"
hobie -- Wednesday, 13-Jan-2021 05:51:59

link: DailySignal - "Why Democratic Socialists Can't Claim Sweden, Denmark as Success Stories"
hobie -- Wednesday, 13-Jan-2021 05:51:59

POOFness for FEB 13: MIDWEEK BY ZAP 2-13-19
hobie -- Wednesday, 13-Jan-2021 05:51:59

POOFness for FEB 17: Hope In Front Of Me
hobie -- Wednesday, 13-Jan-2021 05:51:59

POOFness for FEB 20: MIDWEEK BY ZAP 2-20-19
hobie -- Wednesday, 13-Jan-2021 05:51:59

POOFness for FEB 22: CRUNCHES
hobie -- Wednesday, 13-Jan-2021 05:51:59

POOFness for FEB 24: Times They Are A-Changin'
hobie -- Wednesday, 13-Jan-2021 05:52:11

POOFness for FEB 27: MIDWEEK BY ZAP 2-27-19
hobie -- Wednesday, 13-Jan-2021 05:52:12

POOFness for MAR 1: THE START
hobie -- Wednesday, 13-Jan-2021 05:52:12

POOFness for MAR 3: Movement Afoot
hobie -- Wednesday, 13-Jan-2021 05:52:12

POOFness for MAR 6: MIDWEEK BY ZAP 3-06-19
hobie -- Wednesday, 13-Jan-2021 05:52:12

POOFness for MAR 10: PEOPLE HAVE GOT TO BE FREE
hobie -- Wednesday, 13-Jan-2021 05:52:12

POOFness for MAR 14: MIDWEEK BY ZAP 3-14-19
hobie -- Wednesday, 13-Jan-2021 05:52:29

POOFness for MAR 17: When Irish Eyes Are Smiling
hobie -- Wednesday, 13-Jan-2021 05:52:29

POOFness for MAR 20: MIDWEEK BY ZAP 3-20-19
hobie -- Wednesday, 13-Jan-2021 05:52:29

POOFness for MAR 24: Every Things Going To Be Alright
hobie -- Wednesday, 13-Jan-2021 05:52:29

POOFness for MAR 27: MIDWEEK BY ZAP 3-27-19
hobie -- Wednesday, 13-Jan-2021 05:51:55

link to PDF: the DNA example form
hobie -- Wednesday, 13-Jan-2021 05:51:55

POOFness for MAR 31: TRY
hobie -- Wednesday, 13-Jan-2021 05:51:55

POOFness for APR 4: MIDWEEK BY ZAP 4-4-19
hobie -- Wednesday, 13-Jan-2021 05:51:54

POOFness for APR 7: I HOPE YOU DANCE
hobie -- Wednesday, 13-Jan-2021 05:51:55

POOFness for APR 10: MIDWEEK BY ZAP 4-10-19
hobie -- Wednesday, 13-Jan-2021 05:52:17

POOFness for APR 14: BRING ME HIGHER LOVE
hobie -- Wednesday, 13-Jan-2021 05:52:17

POOFness for APR 18: Medicine & Lights
hobie -- Wednesday, 13-Jan-2021 05:52:17

POOFness for APR 18: MIDWEEK BY ZAP 4-17-19
hobie -- Wednesday, 13-Jan-2021 05:52:17

POOFness for APR 21: The Great Storm Is Over
hobie -- Wednesday, 13-Jan-2021 05:52:17

POOFness for APR 24: MIDWEEK BY ZAP 4-24-19
hobie -- Wednesday, 13-Jan-2021 05:52:26

POOFness for APR 28: In Your Eyes
hobie -- Wednesday, 13-Jan-2021 05:52:26

POOFness for MAY 1: MIDWEEK BY ZAP 5-01-19
hobie -- Wednesday, 13-Jan-2021 05:52:26

POOFness for MAY 5: Shaking The Tree
hobie -- Wednesday, 13-Jan-2021 05:52:26

POOFness for MAY 8: MIDWEEK BY ZAP 5-08-19
hobie -- Wednesday, 13-Jan-2021 05:52:00

POOFness for MAY 9: LAST CALL
hobie -- Wednesday, 13-Jan-2021 05:52:00

POOFness for MAY 12: A MOTHERS FOREVER LOVE
hobie -- Wednesday, 13-Jan-2021 05:52:00

POOFness for MAY 16: MIDWEEK BY ZAP 5-16-19
hobie -- Wednesday, 13-Jan-2021 05:52:00

POOFness for MAY 19: BLACK AND WHITE
hobie -- Wednesday, 13-Jan-2021 05:52:00

POOFness for MAY 22: MIDWEEK BY ZAP 5-22-19
hobie -- Wednesday, 13-Jan-2021 05:52:00

POOFness for MAY 24: CHILDREN IN NEED
hobie -- Wednesday, 13-Jan-2021 05:52:31

POOFness for MAY 26: What's Going On
hobie -- Wednesday, 13-Jan-2021 05:52:31

POOFness for MAY 28: ZAP
hobie -- Wednesday, 13-Jan-2021 05:52:31

POOFness for MAY 29: MIDWEEK BY ZAP 5-29-19
hobie -- Wednesday, 13-Jan-2021 05:52:31

POOFness for JUN 2: High Time We Went
hobie -- Wednesday, 13-Jan-2021 05:52:31

POOFness for JAN 5: MIDWEEK BY ZAP 6-05-19 EMERGENCY
hobie -- Wednesday, 13-Jan-2021 05:52:31

POOFness for JUNE 9: Learn To Be Still
hobie -- Wednesday, 13-Jan-2021 05:52:37

POOFness for JUN 12: MIDWEEK BY ZAP 6-12-19
hobie -- Wednesday, 13-Jan-2021 05:52:37

POOFness for JUNE 16: (preliminary) ZAP Only
hobie -- Wednesday, 13-Jan-2021 05:52:37

POOFness for JUNE 19: MIDWEEK BY ZAP 6-19-19
hobie -- Wednesday, 13-Jan-2021 05:52:37

POOFness for JUN 23: Get up, Stand up!
hobie -- Wednesday, 13-Jan-2021 05:52:37

POOFness for JUN 25: Losing Focus
hobie -- Wednesday, 13-Jan-2021 05:52:37

POOFness for JUN 26: MIDWEEK BY ZAP 6-26-19
hobie -- Wednesday, 13-Jan-2021 05:52:37

Reader: "Thank you, Zap, for the 2 stories of the painter of the face of Jesus."
hobie -- Wednesday, 13-Jan-2021 05:52:28

POOFness for JUN 29: THE RELEASE
hobie -- Wednesday, 13-Jan-2021 05:52:28

POOFness for JUN 30: HIGH ROAD
hobie -- Wednesday, 13-Jan-2021 05:52:28

POOFness for JUL 2: DID YOU KNOW?
hobie -- Wednesday, 13-Jan-2021 05:52:28

POOFness for JUL 4: MIDWEEK BY ZAP 7-04-19
hobie -- Wednesday, 13-Jan-2021 05:52:28

POOFness for JUL 7: SLEDGEHAMMER
hobie -- Wednesday, 13-Jan-2021 05:52:28

POOFness for JUL 10: MIDWEEK BY ZAP 7-10-19
hobie -- Wednesday, 13-Jan-2021 05:52:28

Reade: "The carbon being released by MAN.. IS NOT the main culprit"
hobie -- Wednesday, 13-Jan-2021 05:52:28

POOFness for JUL 14: Healing The World
hobie -- Wednesday, 13-Jan-2021 05:52:17

POOFness for JUL 15: Lapis Update By Zap
hobie -- Wednesday, 13-Jan-2021 05:52:17

POOFness for JUL 17: MIDWEEK BY ZAP 17-07-19
hobie -- Wednesday, 13-Jan-2021 05:52:17

POOFness for JUL 21: Mister Blue Sky
hobie -- Wednesday, 13-Jan-2021 05:52:17

POOFness for JUL 25: MIDWEEK BY ZAP 7-25-19
hobie -- Wednesday, 13-Jan-2021 05:52:17

POOFness for JUL 28: Just came back to say goodbye
hobie -- Wednesday, 13-Jan-2021 05:52:17

POOFness for JUL 31: MIDWEEK BY ZAP 7-31-19
hobie -- Wednesday, 13-Jan-2021 05:52:07

POOFness for AUG 3: Last Minute Blackout Issues
hobie -- Wednesday, 13-Jan-2021 05:52:07

POOFness for AUG 4: Katmandu
hobie -- Wednesday, 13-Jan-2021 05:52:07

POOFness for AUG 7: MIDWEEK BY ZAP 8-07-19
hobie -- Wednesday, 13-Jan-2021 05:52:06

POOFness for AUG 11: WAITING FOR THE WORLD FOR CHANGE
hobie -- Wednesday, 13-Jan-2021 05:52:16

POOFness for AUG 14: MIDWEEK BY ZAP 8-14-19
hobie -- Wednesday, 13-Jan-2021 05:52:16

POOFness for AUG 17: A LITTLE BOY
hobie -- Wednesday, 13-Jan-2021 05:52:16

POOFness for AUG 18: COME TOMORROW
hobie -- Wednesday, 13-Jan-2021 05:52:16

POOFness for AUG 21: MIDWEEK BY ZAP 8-21-19
hobie -- Wednesday, 13-Jan-2021 05:52:16

POOFness for AUG 23: RV WEEKEND - MARTIAL LAW
hobie -- Wednesday, 13-Jan-2021 05:52:16

POOFness for AUG 25: LOVE LOVE
hobie -- Wednesday, 13-Jan-2021 05:52:23

POOFness for AUG 28: FLORIDA WEATHER
hobie -- Wednesday, 13-Jan-2021 05:52:23

POOFness for AUG 28: MIDWEEK BY ZAP 8-28-19
hobie -- Wednesday, 13-Jan-2021 05:52:23

POOFness for SEPT 1: STILL STANDING
hobie -- Wednesday, 13-Jan-2021 05:52:23

POOFness for SEPT 4: MIDWEEK BY ZAP 9-04-19
hobie -- Wednesday, 13-Jan-2021 05:52:23

POOFness for SEPT 8: FOOD FOR A TODDLER
hobie -- Wednesday, 13-Jan-2021 05:52:25

POOFness for SEPT 8: Universal Love
hobie -- Wednesday, 13-Jan-2021 05:52:24

POOFness for SEP 11: MIDWEEK BY ZAP 9-11-19
hobie -- Wednesday, 13-Jan-2021 05:52:25

POOFness for SEPT 15: "Two Tickets To Paradise"
hobie -- Wednesday, 13-Jan-2021 05:52:24

POOFness for SEPT 17: TERMINUS
hobie -- Wednesday, 13-Jan-2021 05:52:24

POOFness for SEPT 21: TERMINUS FINISH
hobie -- Wednesday, 13-Jan-2021 05:52:24

POOFness for SEPT 18: MIDWEEK BY ZAP 9-18-19
hobie -- Wednesday, 13-Jan-2021 05:52:25

POOFness for SEPT 22: MIND GAMES
hobie -- Wednesday, 13-Jan-2021 05:52:25

2 Questions
HotCoffee -- Wednesday, 13-Jan-2021 05:52:24

POOFness for SEP 25: MIDWEEK BY ZAP 9-25-19
hobie -- Wednesday, 13-Jan-2021 05:52:18

POOFness for SEP 29: PAINTED SMILE
hobie -- Wednesday, 13-Jan-2021 05:52:18

POOFness for OCT 2: MIDWEEK BY ZAP 10-2-19
hobie -- Wednesday, 13-Jan-2021 05:52:18

POOFness for OCT 6: UNCOVER THE GOLD
hobie -- Wednesday, 13-Jan-2021 05:52:18

POOFness for OCT 9: MIDWEEK BY ZAP 10-9-19
hobie -- Wednesday, 13-Jan-2021 05:52:04

POOFness for OCT 10: BANKERS AND LIFE
hobie -- Wednesday, 13-Jan-2021 05:52:04

POOFness for OCT 13: NIGHTS IN WHITE SATIN
hobie -- Wednesday, 13-Jan-2021 05:52:04

POOFness for OCT 20: ONE TIN SOLDIER
hobie -- Wednesday, 13-Jan-2021 05:52:04

POOFness for OCT 23: MIDWEEK BY ZAP 10-23-19
hobie -- Wednesday, 13-Jan-2021 05:52:09

POOFness for OCT 27: Sympathy For The Devil
hobie -- Wednesday, 13-Jan-2021 05:52:09

POOFness for NOV 3: Dweller on the Threshold
hobie -- Thursday, 28-Nov-2019 19:58:19

POOFness for NOV 8: INDIANA CLONES AND THE RAIDERS OF THE LOST BANK
hobie -- Wednesday, 13-Jan-2021 05:52:15

POOFness for NOV 10: "Keep on Truckin"
hobie -- Wednesday, 13-Jan-2021 05:52:15

POOFness for NOV 13: COMMUNICATION NEEDS
hobie -- Wednesday, 13-Jan-2021 05:52:14

POOFness for NOV 15: FINALIZATION
hobie -- Wednesday, 13-Jan-2021 05:52:15

POOFness for NOV 17: BALL OF CONFUSION
hobie -- Wednesday, 13-Jan-2021 05:52:14

POOFness for NOV 23: FINALIZATION CONCLUSION
hobie -- Saturday, 23-Nov-2019 18:14:29

POOFness for NOV 24: MEMORIES
hobie -- Sunday, 24-Nov-2019 18:48:22

POOFness for NOV 26: THANKSGIVING NEWS
hobie -- Tuesday, 26-Nov-2019 18:57:27

Reader: "Ask Trumpie to do a chess move on them."
hobie -- Tuesday, 26-Nov-2019 18:57:27

POOFness for NOV 28: THANKSGIVING THANKS
hobie -- Thursday, 28-Nov-2019 19:58:19

POOFness for DEC 1: TREAT THE CHILDREN WELL
hobie -- Wednesday, 2-Dec-2020 20:25:38

POOFness for DEC 4: MIDWEEK BY ZAP 12-04-19
hobie -- Saturday, 9-Jan-2021 07:27:49

POOFness for DEC 5: CHRISTMAS IS COMING
hobie -- Saturday, 9-Jan-2021 07:27:49

POOFness for DEC 8: WE ARE THE WORLD
hobie -- Saturday, 9-Jan-2021 07:27:49

POOFness for DEC 15: A Little Kindness
hobie -- Saturday, 9-Jan-2021 07:27:39

POOFness for DEC 18: Midweek by Zap 12-18-19
hobie -- Saturday, 9-Jan-2021 07:27:39

POOFness for DEC 19: BREAKING DEEP STATE TAKEDOWN START
hobie -- Saturday, 9-Jan-2021 07:27:39

POOFness for DEC 19: A CHRISTMAS SOS
hobie -- Saturday, 9-Jan-2021 07:27:39

POOFness for DEC 22: 12 Days of Christmas
hobie -- Saturday, 9-Jan-2021 07:27:39

POOFness for DEC 25: Midweek by Zap 12-25-19
hobie -- Saturday, 9-Jan-2021 07:27:39

POOFness for DEC 26: MERRY CHRISTMAS
hobie -- Saturday, 9-Jan-2021 07:27:39

Reader: "...don't you think it's time for some accountability?"
hobie -- Saturday, 9-Jan-2021 07:27:39

POOFness for DEC 29: HAVE A GREAT NEW YEAR !!
hobie -- Saturday, 9-Jan-2021 07:27:39

POOFness for JAN 5: DON'T LIE TO ME
hobie -- Saturday, 9-Jan-2021 07:27:42

POOFness for JAN 8: Midweek by ZAP 01-08-20
hobie -- Saturday, 9-Jan-2021 07:27:42

POOFness for JAN 9: WE HAVE SUCCESS
hobie -- Saturday, 9-Jan-2021 07:27:42

POOFness for JAN 12: No Time For Fear
hobie -- Saturday, 9-Jan-2021 07:27:42

POOFness for JAN 15: Midweek by ZAP 01-15-20
hobie -- Saturday, 9-Jan-2021 07:27:42

POOFness for JAN 16: TRUST FUNDS CLEARED IN ACCOUNT
hobie -- Saturday, 9-Jan-2021 07:27:42

POOFness for JAN 19: Strange Phenomena
hobie -- Saturday, 9-Jan-2021 07:27:47

POOFness for JAN 22: Midweek by ZAP 01-22-20
hobie -- Saturday, 9-Jan-2021 07:27:46

POOFness for JAN 26: Days Like This
hobie -- Saturday, 9-Jan-2021 07:27:46

POOFness for JAN 30: VIRAL SURVIVAL
hobie -- Saturday, 9-Jan-2021 07:27:47

POOFness for FEB 3: ALL OF US WILL BE MOVING ON
hobie -- Saturday, 9-Jan-2021 07:27:41

POOFness for FEB 9: What you gonna do about me?
hobie -- Saturday, 9-Jan-2021 07:27:41

POOFness for FEB 16: FIGHT THE VIRUS
hobie -- Saturday, 9-Jan-2021 07:27:41

POOFness for FEB 21: RELEASE
hobie -- Saturday, 9-Jan-2021 07:27:42

POOFness for FEB 23: MONEY FOR NOTHING
hobie -- Saturday, 9-Jan-2021 07:27:42

POOFness for FEB 26: Midweek by ZAP 2-26-20
hobie -- Saturday, 9-Jan-2021 07:27:42

POOFness for FEB 28: CELEBRATION
hobie -- Saturday, 9-Jan-2021 07:27:42

POOFness for MAY 1: Transformation
hobie -- Saturday, 9-Jan-2021 07:27:42

Reader, link to video: "Who is Dimash Kudaibergen - The male with (6 Octaves)"
hobie -- Saturday, 9-Jan-2021 07:27:42

POOFness for MAR 8: Watching and Waiting
hobie -- Saturday, 9-Jan-2021 07:27:40

POOFness for MAR 15: "Fear Is A Liar"
hobie -- Saturday, 9-Jan-2021 07:27:40

POOFness for MAR 18: MIDWEEK BY ZAP 3-18-20
hobie -- Saturday, 9-Jan-2021 07:27:40

POOFness for MAR 21: DARK TIMES
hobie -- Saturday, 9-Jan-2021 07:27:40

POOFness for MAR 22: "The Hands That Built America"
hobie -- Saturday, 9-Jan-2021 07:27:40

POOFness for MAR 25: MIDWEEK BY ZAP 3-25-20
hobie -- Saturday, 9-Jan-2021 07:27:46

POOFness for MAR 28: LOCKDOWN
hobie -- Saturday, 9-Jan-2021 07:27:46

POOFness for MAR 29: 'DON'T GIVE UP"
hobie -- Saturday, 9-Jan-2021 07:27:46

POOFness for MAR 31: MIDWEEK BY ZAP 3-25-20 (sic)
hobie -- Saturday, 9-Jan-2021 07:27:46

POOFness for APR 4: LOCKDOWN CONTINUES
hobie -- Saturday, 4-Apr-2020 19:59:28

POOFness for APR 5: WHY WORRY?
hobie -- Sunday, 5-Apr-2020 19:41:07

POOFness for APR 8: MIDWEEK BY ZAP 4-08-20
hobie -- Wednesday, 8-Apr-2020 20:24:09

35-min video: Aajonus Vonderplanitz - A virus is an internally-created solvent and cannot be contagious
hobie -- Monday, 20-Apr-2020 05:23:09

POOFness for APR 10: HAPPY EASTER
hobie -- Friday, 10-Apr-2020 18:55:05

POOFness for APR 12: COUNT YOUR BLESSINGS NAME THEM ONE BY ONE
hobie -- Sunday, 12-Apr-2020 20:44:12

POOFness for APR 15: MIDWEEK BY ZAP 4-15-20
hobie -- Wednesday, 15-Apr-2020 19:51:29

POOFness for APR 19: I WANT TO LIVE
hobie -- Sunday, 19-Apr-2020 20:09:11

POOFness for APR 23: THE CONJOB
hobie -- Thursday, 23-Apr-2020 18:13:41

POOFness for APR 26: Why Shouldn't We
hobie -- Sunday, 26-Apr-2020 19:23:35

POOFness for APR 29: MIDWEEK BY ZAP 4-29-20
hobie -- Wednesday, 29-Apr-2020 20:30:08

POOFness for APR 30: IT IS HERE
hobie -- Thursday, 30-Apr-2020 21:36:39

POOFness for MAY 3: Have You Ever Seen The Rain
hobie -- Sunday, 3-May-2020 19:17:09

POOFness for MAY 6: MIDWEEK BY ZAP
hobie -- Wednesday, 6-May-2020 23:15:11

POOFness for MAY 10: MOTHER
hobie -- Sunday, 10-May-2020 20:04:12

POOFness for MAY 13: MIDWEEK BY ZAP
hobie -- Wednesday, 13-May-2020 21:30:12

POOFness for MAY 15: CONJOB-19
hobie -- Friday, 15-May-2020 18:55:53

POOFness for MAY 17: " Ain't Got No "
hobie -- Sunday, 17-May-2020 20:36:47

POOFness for MAY 20: MIDWEEK BY ZAP
hobie -- Wednesday, 20-May-2020 23:23:32

POOFness for MAY 22: BANKERS BALL
hobie -- Sunday, 24-May-2020 11:43:02

Reader: US billionaire wealth skyrockets to over $3 TRILLION during pandemic
RumorMail -- Sunday, 24-May-2020 11:41:06

Reader: Billionaire Wealth, U.S. Job Losses and Pandemic Profiteers
RumorMail -- Sunday, 24-May-2020 11:43:02

POOFness for MAY 24: "Memories"
hobie -- Sunday, 24-May-2020 20:00:23

POOFness for MAY 27: MIDWEEK BY ZAP
hobie -- Wednesday, 27-May-2020 19:06:23

POOFness for MAY 29: A PLACE TO CALL HOME
hobie -- Friday, 29-May-2020 19:46:50

POOFness for MAY 31: OUT OF THE BLUE
hobie -- Sunday, 31-May-2020 20:34:24

POOFness for JUN 3: THE MIDWEEK BY ZAP
hobie -- Wednesday, 3-Jun-2020 20:41:02

POOFness for JUN 5: FINAL CLEARANCE
hobie -- Friday, 5-Jun-2020 22:05:32

any bank will loan on expected money (NM)
Merlin2012 -- Friday, 5-Jun-2020 22:05:32

POOFness for JUN 7: A CHANGE IS GONNA COME
hobie -- Monday, 8-Jun-2020 03:09:55

What? No begging for money?
Merlin2012 -- Monday, 8-Jun-2020 00:40:12

No begging, but an acknowledgement of help offered
hobie -- Wednesday, 10-Jun-2020 23:24:36

Re: No begging, but an acknowledgmenet of help offered
Merlin2012 -- Tuesday, 9-Jun-2020 22:41:52

Reader: "[Zap's message] is difficult to understand if you have not been brought to this collective knowledge through a series of ..."
hobie -- Tuesday, 9-Jun-2020 00:22:14

I've read on and off for over 20 years and...
HotCoffee -- Monday, 8-Jun-2020 17:44:42

Amen, Sistah... :-)) *NM*
RumorMail -- Monday, 8-Jun-2020 17:44:42

Reader b: "Just one more example - we have seen progress since we began paying attention - this from today..."
hobie -- Tuesday, 9-Jun-2020 00:22:14

POOFness for JUN 10: THE MIDWEEK BY ZAP
hobie -- Wednesday, 10-Jun-2020 20:47:14

POOFness for JUNE 14: LOVE ..."THY WILL BE DONE"
hobie -- Sunday, 14-Jun-2020 20:32:35

POOFness for JUN 17: THE MIDWEEK BY ZAP
hobie -- Wednesday, 17-Jun-2020 22:10:25

POOFness for JUN 18: DIVINE PLAN
hobie -- Thursday, 18-Jun-2020 19:22:24

POOFness for JUN 21: Happy Father's Day
hobie -- Sunday, 21-Jun-2020 20:58:57

POOFness for JUN 23: TIMINGS
hobie -- Tuesday, 23-Jun-2020 19:11:46

POOFness for JUN 24: THE MIDWEEK BY ZAP
hobie -- Wednesday, 24-Jun-2020 19:51:17

POOFness for JUN 28: UNDER PRESSURE
hobie -- Sunday, 28-Jun-2020 20:07:09

POOFness for JUL 1: THE MIDWEEK BY ZAP
hobie -- Wednesday, 1-Jul-2020 20:16:13

POOFness for JUL 5: THESE ARE THE DAYS
hobie -- Sunday, 5-Jul-2020 20:35:37

POOFness for JUL 8: THE MIDWEEK BY ZAP
hobie -- Wednesday, 8-Jul-2020 21:08:05

POOFness for JUL 12: CHANGES ARE ON THE WAY
hobie -- Sunday, 12-Jul-2020 21:02:13

POOFness for JUL 15: THE MIDWEEK BY ZAP
hobie -- Wednesday, 15-Jul-2020 19:30:15

POOFness for JUL 15: TIRED
hobie -- Wednesday, 15-Jul-2020 19:36:44

The previously unposted POOFness for JUL 9: BANKERS AND MY BODY PARTS
hobie -- Wednesday, 15-Jul-2020 19:36:44

POOFness for JUL 19: Conviction Of The Heart
hobie -- Sunday, 19-Jul-2020 21:11:02

POOFness for JUL 22: THE MIDWEEK BY ZAP
hobie -- Thursday, 23-Jul-2020 00:05:27

Reader: "PCR for CORONAVIRUS is clearly NOT based on DNA."
hobie -- Thursday, 23-Jul-2020 00:05:27

POOFness for JUL 25: WORK LOAD TO COME
hobie -- Saturday, 25-Jul-2020 20:25:05

POOFness for JUL 26: Candles In The Rain
hobie -- Sunday, 26-Jul-2020 20:14:26

POOFness for JUL 29: THE MIDWEEK BY ZAP
hobie -- Wednesday, 29-Jul-2020 20:08:18

POOFness for JUL 30: BANKERS NETHERS
hobie -- Friday, 31-Jul-2020 02:47:14

Reader: "This must be the longest international bank transfer in history."
hobie -- Friday, 31-Jul-2020 02:47:14

POOFness for AUG 2: LEAP OF FAITH
hobie -- Sunday, 2-Aug-2020 21:30:53

POOFness for AUG 5: THE MIDWEEK BY ZAP
hobie -- Thursday, 6-Aug-2020 04:50:41

Reader, link: "Child malnutrition and COVID-19: the time to act is now - The Lancet"
hobie -- Thursday, 6-Aug-2020 04:50:41

POOFness for AUG 6: LAWYERS WIN
hobie -- Thursday, 6-Aug-2020 22:53:54

Ground Hog Day deja vu (no msg) *NM*
Merlin2012 -- Thursday, 6-Aug-2020 23:14:52

POOFness for AUG 9: DON'T STOP THINKING ABOUT TOMORROW
hobie -- Sunday, 9-Aug-2020 23:41:24

POOFness for AUG 12: THE MIDWEEK BY ZAP
hobie -- Wednesday, 12-Aug-2020 20:32:06

POOFness for AUG 14: RELEASE FINALLY
hobie -- Friday, 14-Aug-2020 20:57:04

POOFness for AUG 16: "Love's In Need Of Love Today"
hobie -- Sunday, 16-Aug-2020 20:23:07

POOFness for AUG 19: THE MIDWEEK BY ZAP
hobie -- Wednesday, 19-Aug-2020 20:59:58

POOFness for AUG 20: OXYGEN NEEDED
hobie -- Friday, 21-Aug-2020 00:50:58

I find it odd.....
HotCoffee -- Friday, 21-Aug-2020 00:50:58

POOFness for AUG 23: "Empathy and Comedy"
hobie -- Sunday, 23-Aug-2020 20:35:43

POOFness for AUG 26: THE MIDWEEK BY ZAP
hobie -- Wednesday, 26-Aug-2020 20:13:19

POOFness for AUG 27: END OF THE MONTH
hobie -- Friday, 28-Aug-2020 00:09:57

POOFness for AUG 30: DON'T GIVE UP
hobie -- Monday, 31-Aug-2020 00:06:43

POOFness for SEP 2: BANKERS AND SYSTEM CHANGE
hobie -- Wednesday, 2-Sep-2020 14:46:45

want to know what a "shill" sounds like, read this post aloud
Merlin2012 -- Tuesday, 1-Sep-2020 23:35:47

Reader T writes in re: Merlin2012's post: "WOW! This post is totally unnecessary and out of line." *NM*
hobie -- Wednesday, 2-Sep-2020 05:01:43

Reader: "Those writing that newsletter have had the same story 4 years and years now."
hobie -- Wednesday, 2-Sep-2020 20:01:00

Reader: "I knew Poof personally."
hobie -- Wednesday, 2-Sep-2020 20:01:00

POOFness for SEP 2: THE MIDWEEK BY ZAP
hobie -- Wednesday, 2-Sep-2020 20:11:19

POOFness for SEP 5: RELEASE DONE
hobie -- Saturday, 5-Sep-2020 20:43:58

POOFness for SEP 6: THE WORLD
hobie -- Saturday, 12-Sep-2020 23:58:12

50-min video: "Saving Our Children! (MUST WATCH)" (Real reason for certain lockdowns and curfews?)
hobie -- Sunday, 13-Sep-2020 00:41:34

POOFness for SEP 9: THE MIDWEEK BY ZAP
hobie -- Wednesday, 9-Sep-2020 21:09:34

POOFness for SEP 10: BANK FIRST
hobie -- Friday, 11-Sep-2020 00:37:19

POOFness for SEP 13: IT'S GOING ON
hobie -- Monday, 14-Sep-2020 19:07:15

POOFness for SEP 15: FUNDS & REDEMPTIONS
hobie -- Tuesday, 15-Sep-2020 18:36:17

POOFness for SEP 16: THE MIDWEEK BY ZAP
hobie -- Wednesday, 16-Sep-2020 20:49:55

POOFness for SEP 20: Hold Your Head Up
hobie -- Sunday, 20-Sep-2020 23:34:57

POOFness for SEP 22: IN THE SYSTEM
hobie -- Tuesday, 22-Sep-2020 19:06:37

POOFness for SEP 23: THE MIDWEEK BY ZAP
hobie -- Wednesday, 23-Sep-2020 20:36:48

POOFness for SEP 28: March March
hobie -- Monday, 28-Sep-2020 20:22:12

POOFness for SEP 30: SUCCESS AT LAST
hobie -- Wednesday, 30-Sep-2020 20:07:31

POOFness for SEP 30: THE MIDWEEK BY ZAP
hobie -- Wednesday, 30-Sep-2020 20:15:27

POOFness for OCT 4: "Where's The Good People"
hobie -- Sunday, 4-Oct-2020 20:36:33

POOFness for OCT 6: STREETS OF HONG KONG
hobie -- Tuesday, 6-Oct-2020 19:37:01

POOFness for OCT 8: THE MIDWEEK BY ZAP
hobie -- Thursday, 8-Oct-2020 18:36:09

POOFness for OCT 10: WE WON
hobie -- Sunday, 11-Oct-2020 01:00:44

POOFness for OCT 12: ALL SHOOK UP
hobie -- Monday, 12-Oct-2020 20:24:24

POOFness for OCT 14: THE MIDWEEK BY ZAP
hobie -- Wednesday, 14-Oct-2020 21:09:09

POOFness for OCT 18: DON'T STOP
hobie -- Sunday, 18-Oct-2020 19:44:45

POOFness for OCT 19: WE WON (Two More Days)
hobie -- Monday, 19-Oct-2020 19:15:21

POOFness for OCT 21: THE MIDWEEK BY ZAP
hobie -- Wednesday, 21-Oct-2020 20:25:15

POOFness for OCT 22: SERIOUS EMERGENCY
hobie -- Thursday, 22-Oct-2020 20:25:11

POOFness for OCT 25: WHAT THE WORLD NEEDS NOW
hobie -- Sunday, 25-Oct-2020 20:32:03

POOFness for OCT 28: THE MIDWEEK BY ZAP
hobie -- Wednesday, 28-Oct-2020 20:09:44

POOFness for OCT 29: THE LAST DAYS
hobie -- Thursday, 29-Oct-2020 19:54:02