RMN is Reader Supported

Our Goal for
SEP 6 - OCT 5:
$1,500


Click Widget
or Click Here to contribute.
---
---
Checks & Money Orders:
Raye Allan Smith
P.O. Box 95
Ashtabula, OH 44005
---
Users Online:
75
---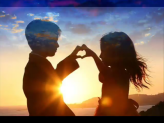 Dewitt Jones' Video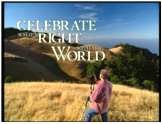 "Celebrate What's Right
With The World"
---
"When the
Starships Fly!"
---
The Theme for The Obergon Chronicles
---
The Obergon Chronicles ebook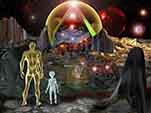 ---
RUMOR MILL
NEWS RADIO
---
CGI ROOM
Common Ground
Independent Media
---
WHAT ARE
THE FACTIONS?
---
THE AMAZING
RAYELAN ALLAN
---
BIORHYTHMS
---
LOTTO PICKS
---
OTHER WAYS TO DONATE
---
---
---


RUMOR MILL NEWS AGENTS WHO'VE BEEN INTERVIEWED ON RUMOR MILL NEWS RADIO
______________

NOVEMBER 2008



Kevin Courtois - Kcbjedi

______________



Dr Robin Falkov


______________



Melinda Pillsbury Hr1




Melinda Pillsbury Hr2


______________



Daneen Peterson


______________



Daneen Peterson


______________

Disclosure Hr1


Disclosure Hr2
______________

Scribe
______________

in_PHI_nitti
______________

Jasmine Hr1
Jasmine Hr2
______________

Tom Chittum Hr1
Tom Chittum Hr2
______________

Kevin Courtois
______________

Dr Syberlux
______________

Gary Larrabee Hr1
Gary Larrabee Hr2
______________

Kevin Courtois
______________

Pravdaseeker Hr1
Pravdaseeker Hr2
______________

DECEMBER 2008

Tom Chittum
______________

Crystal River
______________

Stewart Swerdlow Hr1
Stewart Swerdlow Hr2
______________

Janet Swerdlow Hr1
Janet Swerdlow Hr2
______________

Dr. Robin Falkov Hr1
Dr. Robin Falkov Hr2
Dr. Robin Falkov Hr3

JANUARY 2009 ______________

Patriotlad
______________

Patriotlad
______________

Crystal River
______________

Patriotlad
______________

Dr. Robin Falcov
______________

Patriotlad

FEBRUARY 2009


Find UFOs, The Apocalypse, New World Order, Political Analysis,
Alternative Health, Armageddon, Conspiracies, Prophecies, Spirituality,
Home Schooling, Home Mortgages and more, in:
Rumor Mill News Reading Room, Current Archive


want to know what a "shill" sounds like, read this post aloud
Posted By: Merlin2012
Date: Tuesday, 1-Sep-2020 23:35:47
www.rumormill.news/153465
In Response To: POOFness for SEP 2: BANKERS AND SYSTEM CHANGE (hobie)
: Hi, Folks -

: Received via e-mail: =====
:
: Subject: BANKERS AND SYSTEM CHANGE
: From: "The Office of Poofness" 2goforth@humanus.ca
: >
: Date: Tue, September 1, 2020 6:30 pm

: Zap Says
:


: HI ALL

: WE JUST RECEIVED NEWS FROM THE BANKER THAT OUR FUNDS WILL ONLY
: BECOME USABLE ON SEPTEMBER 9.

: I WISH I HAD BETTER NEWS FOR US BUT WE ARE AT THE MERCY OF THE
: BANKERS RIGHT NOW, AND I SUSPECT THIS HAS TO DO WITH THE
: CHANGE OF SYSTEMS.

: WE WILL NOT BE ABLE TO SURVIVE THIS STRETCH WITHOUT A WEEK'S
: WORTH OF HELPING HANDS. LOGISTICALLY IMPOSSIBLE.

: IF IN THE NEXT DAY OR SO WE CAN NOT FIND RESOURCES, WE WILL
: HAVE TO SHUT DOWN AND GO DARK NOT BECAUSE WE WANT TO, BUT
: BECAUSE WE WILL BE LOOKING FOR A LEAN TO IN THE FOREST TO
: LIVE IN UNTIL THEN. COULD USE A TRAP OR BOW AND ARROW TO
: HUNT SMALL FURRY FOOD.

: I DO NOT EXPECT MUCH HELP AS I KNOW MANY ARE TIGHT AND THE END
: OF MONTH EXPENSES ALWAYS TAKE THEIR TOLL. SO I JUST WANT TO
: HUMBLY THANK EVERYBODY FOR THEIR SUPPORT OVER TIME, AND GOD
: BLESS YOU FOR DOING SO. WE WILL DO OUR BEST TO SURVIVE THIS
: AND BEGIN THE PROJECT SIDE AFTER THE 9TH.

: TODAY'S MESSAGE IS ANOTHER CROSS SECTION OF WHERE WE STAND AS
: FAR AS THE UNRAVELLING OF THE DEEP STATE AND THE EXPOSURES
: THAT ARE COMING HARD AND FAST.

: OUR THOUGHTS AND PRAYERS ARE WITH YOU AND PLEASE BE SAFE AND
: DO NOT GIVE AN INCH TO THE EXTREMISTS OR THEY WILL DO THEIR
: UTMOST TO EAT YOU ALIVE.

: LOVE AND LIGHT
: IN OUR SERVICE
: ZAP
:


: ‌
: The principals of this newsletter bear the bulk of cost of
: keeping this forum functional. Your donations have helped
: in securing the dedication and time required to deliver
: these messages. The support from our readers is the only
: means that have kept this forum alive. We are thankful and
: blessed by those of you who have shared in your generosity.
: Your ongoing support is essential to our continuation.
: Please help with what you can when you can to insure its
: success. All contributions from this request will be
: applied strictly to the production of this newsletter.
: Thank you for your assistance....Your support will be
: graciously received thru Paypal.com: acct:
: goneforthfornow@gmail.com

: Love and Kisses,

: Team "Poofness"


: This post is for information and education purposes only. All
: representations, presentations, products and opinions are
: strictly that of the author and do not necessarily reflect
: the opinion or endorsement of the "Poofness News Letter"
: and its principals. All readers should perform their own
: independent due diligence before acting on any information
: provided.


: =====

: --hobie

:
: ***********************************************************************
---
RMN is an RA production.
Articles In This Thread
POOFness for SEPT 2: STAND TALL
hobie -- Wednesday, 13-Jan-2021 05:52:21

POOFness for SEPT 4/5: THE TRIP 2
hobie -- Wednesday, 13-Jan-2021 05:52:21

POOFness for SEPT 5: MIDWEEK BY ZAP 9-5-18
hobie -- Wednesday, 13-Jan-2021 05:52:21

POOFness for SEPT 9: WHAT THE WORLD NEEDS IS LOVE
hobie -- Wednesday, 13-Jan-2021 05:52:03

POOFness for SEPT 11: STUCK FOR A MINUTE
hobie -- Wednesday, 13-Jan-2021 05:52:03

POOFness for SEPT 12: MIDWEEK BY ZAP 9-12-18
hobie -- Wednesday, 13-Jan-2021 05:52:03

POOFness for SEPT 15: STUCK IN A STORM
hobie -- Wednesday, 13-Jan-2021 05:52:03

Addendum from ZAP
hobie -- Wednesday, 13-Jan-2021 05:52:03

POOFness for SEPT 16: SINGIN' IN THE RAIN
hobie -- Wednesday, 13-Jan-2021 05:52:03

POOFness for SEPT 19: MIDWEEK BY ZAP 9-19-18
hobie -- Wednesday, 13-Jan-2021 05:52:03

POOFness for SEPT 20: HIGHER LEVEL STAFF NEEDS YOUR HELP
hobie -- Wednesday, 13-Jan-2021 05:52:03

POOFness for SEPT 23: THE VOICE
hobie -- Wednesday, 13-Jan-2021 05:52:03

POOFness for SEPT 26: MIDWEEK BY ZAP 9-26-18
hobie -- Wednesday, 13-Jan-2021 05:51:56

POOFness for SEPT 30: BRIDGE OVER TROUBLED WATER
hobie -- Wednesday, 13-Jan-2021 05:51:57

POOFness for OCT 3: MIDWEEK BY ZAP 10-03-18
hobie -- Wednesday, 13-Jan-2021 05:51:56

POOFness for OCT 7: DOWN TO THE WIRE
hobie -- Wednesday, 13-Jan-2021 05:51:57

POOFness for OCT 7: ADVENTURES IN SUCCESS
hobie -- Wednesday, 13-Jan-2021 05:51:56

POOFness for OCT 10: MIDWEEK BY ZAP 10-10-18
hobie -- Wednesday, 13-Jan-2021 05:52:19

POOFness for OCT 14: COMMUNICATIONS
hobie -- Wednesday, 13-Jan-2021 05:52:19

POOFness for OCT 14: MONEY, MONEY, MONEY
hobie -- Wednesday, 13-Jan-2021 05:52:19

POOFness for OCT 17: MIDWEEK BY ZAP 10-17-18
hobie -- Wednesday, 13-Jan-2021 05:52:19

POOFness for OCT 20: NEW KIDS ON THE BLOCK
hobie -- Wednesday, 13-Jan-2021 05:52:19

POOFness for OCT 21: IN THE NAME OF LOVE
hobie -- Wednesday, 13-Jan-2021 05:52:19

POOFness for OCT 24: MIDWEEK BY ZAP 10-24-18
hobie -- Wednesday, 13-Jan-2021 05:52:19

POOFness for OCT 28: "For What It's Worth"
hobie -- Wednesday, 13-Jan-2021 05:52:10

POOFness for OCT 29: ZAP'S UPDATE
hobie -- Wednesday, 13-Jan-2021 05:52:10

POOFness for OCT 31: MIDWEEK BY ZAP 10-31-18
hobie -- Wednesday, 13-Jan-2021 05:52:10

POOFness for NOV 2: THE CAR
hobie -- Wednesday, 13-Jan-2021 05:52:10

POOFness for NOV 4: THE ROAD YOU LEFT BEHIND
hobie -- Wednesday, 13-Jan-2021 05:52:10

POOFness for NOV 7: MIDWEEK BY ZAP 11-07-18
hobie -- Wednesday, 13-Jan-2021 05:52:10

POOFness for NOV 11: THE SOS OF END DAYS
hobie -- Wednesday, 13-Jan-2021 05:52:34

POOFness for NOV 11: RAGGED OLD FLAG
hobie -- Wednesday, 13-Jan-2021 05:52:33

POOFness for NOV 15: MIDWEEK BY ZAP 11-15-18
hobie -- Wednesday, 13-Jan-2021 05:52:33

POOFness for NOV 16: WE ARE THERE
hobie -- Wednesday, 13-Jan-2021 05:52:34

POOFness for NOV 18: Everyday People
hobie -- Wednesday, 13-Jan-2021 05:52:34

POOFness for NOV 21: MIDWEEK BY ZAP UPDATE 11-21-18
hobie -- Wednesday, 13-Jan-2021 05:52:33

POOFness for NOV 23: KIDS AND CARS
hobie -- Wednesday, 13-Jan-2021 05:52:33

POOFness for NOV 25: Try a little Kindness
hobie -- Wednesday, 13-Jan-2021 05:52:08

POOFness for NOV 28: MIDWEEK BY ZAP 11-28-18
hobie -- Wednesday, 13-Jan-2021 05:52:08

POOFness for DEC 1: KIDS AND CARS PART 2
hobie -- Wednesday, 13-Jan-2021 05:52:08

POOFness for DEC 2: IMAGINE THAT WE ARE FREE
hobie -- Wednesday, 13-Jan-2021 05:52:08

POOFness for DEC 5: MIDWEEK BY ZAP 12-05-18
hobie -- Wednesday, 13-Jan-2021 05:52:08

POOFNESS for DEC 8: STAFF
hobie -- Wednesday, 13-Jan-2021 05:52:08

POOFness for DEC 10: Ring the bells...
hobie -- Wednesday, 13-Jan-2021 05:52:00

POOFness for DEC 12: MIDWEEK BY ZAP 12-12-18
hobie -- Wednesday, 13-Jan-2021 05:52:00

POOFness for DEC 14: ZAP Part 2
hobie -- Wednesday, 13-Jan-2021 05:51:59

POOFness for DEC 16: A Little Good News
hobie -- Wednesday, 13-Jan-2021 05:51:59

POOFness for DEC 19: MIDWEEK BY ZAP 12-19-18
hobie -- Wednesday, 13-Jan-2021 05:52:00

POOFness for DEC 23: It's Beginning to Look a Lot Like Christmas
hobie -- Wednesday, 13-Jan-2021 05:52:00

POOFness for DEC 24: A CHRISTMAS GIFT FOR THE KIDS
hobie -- Wednesday, 13-Jan-2021 05:52:00

POOFness for DEC 30: Auld Lang Syne
hobie -- Wednesday, 13-Jan-2021 05:52:19

POOFness for JAN 2: MIDWEEK BY ZAP 1-02-19
hobie -- Saturday, 9-Jan-2021 07:27:44

POOFness for JAN 6: FLY LIKE AN EAGLE
hobie -- Wednesday, 13-Jan-2021 05:52:19

POOFness for JAN 9: MIDWEEK BY ZAP 1-09-19
hobie -- Wednesday, 13-Jan-2021 05:52:19

POOFness for JAN 13: ATTORNEY
hobie -- Wednesday, 13-Jan-2021 05:51:57

POOFness for JAN 13: Poison In The Well
hobie -- Wednesday, 13-Jan-2021 05:51:57

POOFness for JAN 16: MIDWEEK BY ZAP 1-16-19
hobie -- Wednesday, 13-Jan-2021 05:51:57

POOFness for JAN 20: We Can Help Heal The World
hobie -- Wednesday, 13-Jan-2021 05:51:57

POOFness for JAN 23: MIDWEEK BY ZAP 1-23-19
hobie -- Wednesday, 13-Jan-2021 05:51:57

POOFness for JAN 23: LAPIS
hobie -- Wednesday, 13-Jan-2021 05:51:57

POOFness for JAN 27: To Dream the Impossible Dream
hobie -- Wednesday, 13-Jan-2021 05:52:26

POOFness for JAN 30: MIDWEEK BY ZAP 1-30-19
hobie -- Wednesday, 13-Jan-2021 05:52:26

POOFness for JAN 31: DID YOU KNOW UPDATE BY DJ
hobie -- Wednesday, 13-Jan-2021 05:52:26

POOFness for FEB 3/4: People Get Ready
hobie -- Wednesday, 13-Jan-2021 05:52:26

POOFness for FEB 6: MIDWEEK BY ZAP 2-06-19
hobie -- Wednesday, 13-Jan-2021 05:52:26

Reader: 'I cannot believe that anyone believes the crap that the "predator in chief" says !'
hobie -- Wednesday, 13-Jan-2021 05:52:26

Reader: "Grow the hell up ..."
hobie -- Wednesday, 13-Jan-2021 05:52:26

Interesting how absolutle NO ONE ever said boo about Obama whenhe screwed up NM *NM*
Journey -- Wednesday, 13-Jan-2021 05:52:26

I can safely say the same about Obama you poor excuse for a human ... *NM*
Journey -- Wednesday, 13-Jan-2021 05:52:26

Now, now, no ad hominem attacks, even against readers
MrFusion -- Wednesday, 13-Jan-2021 05:52:26

Unless your MrFusion.. right??? *NM*
RumorMail -- Wednesday, 13-Jan-2021 05:52:26

Reader: "The Choice? America or the USA, Inc. - Did Trump Give Congress An Ultimatum?"
hobie -- Wednesday, 13-Jan-2021 05:52:26

Listen up ya'll --- Evil Spirits have to Incanate In Human Flesh...Somewhere...
Watchman -- Wednesday, 13-Jan-2021 05:52:26

POOFness for FEB 8: CHILDREN
hobie -- Wednesday, 13-Jan-2021 05:52:26

POOFness for FEB 10: I'd Like To Teach The World To Sing
hobie -- Wednesday, 13-Jan-2021 05:51:59

Reader: "Take our cars? Stop all airplanes? Insanity ..."
hobie -- Wednesday, 13-Jan-2021 05:51:59

Reader: "Is it possible for people so heavily programmed to believe in the superiority of Capitalism to envision a world without money?"
hobie -- Wednesday, 13-Jan-2021 05:51:59

link: DailySignal - "Why Democratic Socialists Can't Claim Sweden, Denmark as Success Stories"
hobie -- Wednesday, 13-Jan-2021 05:51:59

POOFness for FEB 13: MIDWEEK BY ZAP 2-13-19
hobie -- Wednesday, 13-Jan-2021 05:51:59

POOFness for FEB 17: Hope In Front Of Me
hobie -- Wednesday, 13-Jan-2021 05:51:59

POOFness for FEB 20: MIDWEEK BY ZAP 2-20-19
hobie -- Wednesday, 13-Jan-2021 05:51:59

POOFness for FEB 22: CRUNCHES
hobie -- Wednesday, 13-Jan-2021 05:51:59

POOFness for FEB 24: Times They Are A-Changin'
hobie -- Wednesday, 13-Jan-2021 05:52:11

POOFness for FEB 27: MIDWEEK BY ZAP 2-27-19
hobie -- Wednesday, 13-Jan-2021 05:52:12

POOFness for MAR 1: THE START
hobie -- Wednesday, 13-Jan-2021 05:52:12

POOFness for MAR 3: Movement Afoot
hobie -- Wednesday, 13-Jan-2021 05:52:12

POOFness for MAR 6: MIDWEEK BY ZAP 3-06-19
hobie -- Wednesday, 13-Jan-2021 05:52:12

POOFness for MAR 10: PEOPLE HAVE GOT TO BE FREE
hobie -- Wednesday, 13-Jan-2021 05:52:12

POOFness for MAR 14: MIDWEEK BY ZAP 3-14-19
hobie -- Wednesday, 13-Jan-2021 05:52:29

POOFness for MAR 17: When Irish Eyes Are Smiling
hobie -- Wednesday, 13-Jan-2021 05:52:29

POOFness for MAR 20: MIDWEEK BY ZAP 3-20-19
hobie -- Wednesday, 13-Jan-2021 05:52:29

POOFness for MAR 24: Every Things Going To Be Alright
hobie -- Wednesday, 13-Jan-2021 05:52:29

POOFness for MAR 27: MIDWEEK BY ZAP 3-27-19
hobie -- Wednesday, 13-Jan-2021 05:51:55

link to PDF: the DNA example form
hobie -- Wednesday, 13-Jan-2021 05:51:55

POOFness for MAR 31: TRY
hobie -- Wednesday, 13-Jan-2021 05:51:55

POOFness for APR 4: MIDWEEK BY ZAP 4-4-19
hobie -- Wednesday, 13-Jan-2021 05:51:54

POOFness for APR 7: I HOPE YOU DANCE
hobie -- Wednesday, 13-Jan-2021 05:51:55

POOFness for APR 10: MIDWEEK BY ZAP 4-10-19
hobie -- Wednesday, 13-Jan-2021 05:52:17

POOFness for APR 14: BRING ME HIGHER LOVE
hobie -- Wednesday, 13-Jan-2021 05:52:17

POOFness for APR 18: Medicine & Lights
hobie -- Wednesday, 13-Jan-2021 05:52:17

POOFness for APR 18: MIDWEEK BY ZAP 4-17-19
hobie -- Wednesday, 13-Jan-2021 05:52:17

POOFness for APR 21: The Great Storm Is Over
hobie -- Wednesday, 13-Jan-2021 05:52:17

POOFness for APR 24: MIDWEEK BY ZAP 4-24-19
hobie -- Wednesday, 13-Jan-2021 05:52:26

POOFness for APR 28: In Your Eyes
hobie -- Wednesday, 13-Jan-2021 05:52:26

POOFness for MAY 1: MIDWEEK BY ZAP 5-01-19
hobie -- Wednesday, 13-Jan-2021 05:52:26

POOFness for MAY 5: Shaking The Tree
hobie -- Wednesday, 13-Jan-2021 05:52:26

POOFness for MAY 8: MIDWEEK BY ZAP 5-08-19
hobie -- Wednesday, 13-Jan-2021 05:52:00

POOFness for MAY 9: LAST CALL
hobie -- Wednesday, 13-Jan-2021 05:52:00

POOFness for MAY 12: A MOTHERS FOREVER LOVE
hobie -- Wednesday, 13-Jan-2021 05:52:00

POOFness for MAY 16: MIDWEEK BY ZAP 5-16-19
hobie -- Wednesday, 13-Jan-2021 05:52:00

POOFness for MAY 19: BLACK AND WHITE
hobie -- Wednesday, 13-Jan-2021 05:52:00

POOFness for MAY 22: MIDWEEK BY ZAP 5-22-19
hobie -- Wednesday, 13-Jan-2021 05:52:00

POOFness for MAY 24: CHILDREN IN NEED
hobie -- Wednesday, 13-Jan-2021 05:52:31

POOFness for MAY 26: What's Going On
hobie -- Wednesday, 13-Jan-2021 05:52:31

POOFness for MAY 28: ZAP
hobie -- Wednesday, 13-Jan-2021 05:52:31

POOFness for MAY 29: MIDWEEK BY ZAP 5-29-19
hobie -- Wednesday, 13-Jan-2021 05:52:31

POOFness for JUN 2: High Time We Went
hobie -- Wednesday, 13-Jan-2021 05:52:31

POOFness for JAN 5: MIDWEEK BY ZAP 6-05-19 EMERGENCY
hobie -- Wednesday, 13-Jan-2021 05:52:31

POOFness for JUNE 9: Learn To Be Still
hobie -- Wednesday, 13-Jan-2021 05:52:37

POOFness for JUN 12: MIDWEEK BY ZAP 6-12-19
hobie -- Wednesday, 13-Jan-2021 05:52:37

POOFness for JUNE 16: (preliminary) ZAP Only
hobie -- Wednesday, 13-Jan-2021 05:52:37

POOFness for JUNE 19: MIDWEEK BY ZAP 6-19-19
hobie -- Wednesday, 13-Jan-2021 05:52:37

POOFness for JUN 23: Get up, Stand up!
hobie -- Wednesday, 13-Jan-2021 05:52:37

POOFness for JUN 25: Losing Focus
hobie -- Wednesday, 13-Jan-2021 05:52:37

POOFness for JUN 26: MIDWEEK BY ZAP 6-26-19
hobie -- Wednesday, 13-Jan-2021 05:52:37

Reader: "Thank you, Zap, for the 2 stories of the painter of the face of Jesus."
hobie -- Wednesday, 13-Jan-2021 05:52:28

POOFness for JUN 29: THE RELEASE
hobie -- Wednesday, 13-Jan-2021 05:52:28

POOFness for JUN 30: HIGH ROAD
hobie -- Wednesday, 13-Jan-2021 05:52:28

POOFness for JUL 2: DID YOU KNOW?
hobie -- Wednesday, 13-Jan-2021 05:52:28

POOFness for JUL 4: MIDWEEK BY ZAP 7-04-19
hobie -- Wednesday, 13-Jan-2021 05:52:28

POOFness for JUL 7: SLEDGEHAMMER
hobie -- Wednesday, 13-Jan-2021 05:52:28

POOFness for JUL 10: MIDWEEK BY ZAP 7-10-19
hobie -- Wednesday, 13-Jan-2021 05:52:28

Reade: "The carbon being released by MAN.. IS NOT the main culprit"
hobie -- Wednesday, 13-Jan-2021 05:52:28

POOFness for JUL 14: Healing The World
hobie -- Wednesday, 13-Jan-2021 05:52:17

POOFness for JUL 15: Lapis Update By Zap
hobie -- Wednesday, 13-Jan-2021 05:52:17

POOFness for JUL 17: MIDWEEK BY ZAP 17-07-19
hobie -- Wednesday, 13-Jan-2021 05:52:17

POOFness for JUL 21: Mister Blue Sky
hobie -- Wednesday, 13-Jan-2021 05:52:17

POOFness for JUL 25: MIDWEEK BY ZAP 7-25-19
hobie -- Wednesday, 13-Jan-2021 05:52:17

POOFness for JUL 28: Just came back to say goodbye
hobie -- Wednesday, 13-Jan-2021 05:52:17

POOFness for JUL 31: MIDWEEK BY ZAP 7-31-19
hobie -- Wednesday, 13-Jan-2021 05:52:07

POOFness for AUG 3: Last Minute Blackout Issues
hobie -- Wednesday, 13-Jan-2021 05:52:07

POOFness for AUG 4: Katmandu
hobie -- Wednesday, 13-Jan-2021 05:52:07

POOFness for AUG 7: MIDWEEK BY ZAP 8-07-19
hobie -- Wednesday, 13-Jan-2021 05:52:06

POOFness for AUG 11: WAITING FOR THE WORLD FOR CHANGE
hobie -- Wednesday, 13-Jan-2021 05:52:16

POOFness for AUG 14: MIDWEEK BY ZAP 8-14-19
hobie -- Wednesday, 13-Jan-2021 05:52:16

POOFness for AUG 17: A LITTLE BOY
hobie -- Wednesday, 13-Jan-2021 05:52:16

POOFness for AUG 18: COME TOMORROW
hobie -- Wednesday, 13-Jan-2021 05:52:16

POOFness for AUG 21: MIDWEEK BY ZAP 8-21-19
hobie -- Wednesday, 13-Jan-2021 05:52:16

POOFness for AUG 23: RV WEEKEND - MARTIAL LAW
hobie -- Wednesday, 13-Jan-2021 05:52:16

POOFness for AUG 25: LOVE LOVE
hobie -- Wednesday, 13-Jan-2021 05:52:23

POOFness for AUG 28: FLORIDA WEATHER
hobie -- Wednesday, 13-Jan-2021 05:52:23

POOFness for AUG 28: MIDWEEK BY ZAP 8-28-19
hobie -- Wednesday, 13-Jan-2021 05:52:23

POOFness for SEPT 1: STILL STANDING
hobie -- Wednesday, 13-Jan-2021 05:52:23

POOFness for SEPT 4: MIDWEEK BY ZAP 9-04-19
hobie -- Wednesday, 13-Jan-2021 05:52:23

POOFness for SEPT 8: FOOD FOR A TODDLER
hobie -- Wednesday, 13-Jan-2021 05:52:25

POOFness for SEPT 8: Universal Love
hobie -- Wednesday, 13-Jan-2021 05:52:24

POOFness for SEP 11: MIDWEEK BY ZAP 9-11-19
hobie -- Wednesday, 13-Jan-2021 05:52:25

POOFness for SEPT 15: "Two Tickets To Paradise"
hobie -- Wednesday, 13-Jan-2021 05:52:24

POOFness for SEPT 17: TERMINUS
hobie -- Wednesday, 13-Jan-2021 05:52:24

POOFness for SEPT 21: TERMINUS FINISH
hobie -- Wednesday, 13-Jan-2021 05:52:24

POOFness for SEPT 18: MIDWEEK BY ZAP 9-18-19
hobie -- Wednesday, 13-Jan-2021 05:52:25

POOFness for SEPT 22: MIND GAMES
hobie -- Wednesday, 13-Jan-2021 05:52:25

2 Questions
HotCoffee -- Wednesday, 13-Jan-2021 05:52:24

POOFness for SEP 25: MIDWEEK BY ZAP 9-25-19
hobie -- Wednesday, 13-Jan-2021 05:52:18

POOFness for SEP 29: PAINTED SMILE
hobie -- Wednesday, 13-Jan-2021 05:52:18

POOFness for OCT 2: MIDWEEK BY ZAP 10-2-19
hobie -- Wednesday, 13-Jan-2021 05:52:18

POOFness for OCT 6: UNCOVER THE GOLD
hobie -- Wednesday, 13-Jan-2021 05:52:18

POOFness for OCT 9: MIDWEEK BY ZAP 10-9-19
hobie -- Wednesday, 13-Jan-2021 05:52:04

POOFness for OCT 10: BANKERS AND LIFE
hobie -- Wednesday, 13-Jan-2021 05:52:04

POOFness for OCT 13: NIGHTS IN WHITE SATIN
hobie -- Wednesday, 13-Jan-2021 05:52:04

POOFness for OCT 20: ONE TIN SOLDIER
hobie -- Wednesday, 13-Jan-2021 05:52:04

POOFness for OCT 23: MIDWEEK BY ZAP 10-23-19
hobie -- Wednesday, 13-Jan-2021 05:52:09

POOFness for OCT 27: Sympathy For The Devil
hobie -- Wednesday, 13-Jan-2021 05:52:09

POOFness for NOV 3: Dweller on the Threshold
hobie -- Thursday, 28-Nov-2019 19:58:19

POOFness for NOV 8: INDIANA CLONES AND THE RAIDERS OF THE LOST BANK
hobie -- Wednesday, 13-Jan-2021 05:52:15

POOFness for NOV 10: "Keep on Truckin"
hobie -- Wednesday, 13-Jan-2021 05:52:15

POOFness for NOV 13: COMMUNICATION NEEDS
hobie -- Wednesday, 13-Jan-2021 05:52:14

POOFness for NOV 15: FINALIZATION
hobie -- Wednesday, 13-Jan-2021 05:52:15

POOFness for NOV 17: BALL OF CONFUSION
hobie -- Wednesday, 13-Jan-2021 05:52:14

POOFness for NOV 23: FINALIZATION CONCLUSION
hobie -- Saturday, 23-Nov-2019 18:14:29

POOFness for NOV 24: MEMORIES
hobie -- Sunday, 24-Nov-2019 18:48:22

POOFness for NOV 26: THANKSGIVING NEWS
hobie -- Tuesday, 26-Nov-2019 18:57:27

Reader: "Ask Trumpie to do a chess move on them."
hobie -- Tuesday, 26-Nov-2019 18:57:27

POOFness for NOV 28: THANKSGIVING THANKS
hobie -- Thursday, 28-Nov-2019 19:58:19

POOFness for DEC 1: TREAT THE CHILDREN WELL
hobie -- Wednesday, 2-Dec-2020 20:25:38

POOFness for DEC 4: MIDWEEK BY ZAP 12-04-19
hobie -- Saturday, 9-Jan-2021 07:27:49

POOFness for DEC 5: CHRISTMAS IS COMING
hobie -- Saturday, 9-Jan-2021 07:27:49

POOFness for DEC 8: WE ARE THE WORLD
hobie -- Saturday, 9-Jan-2021 07:27:49

POOFness for DEC 15: A Little Kindness
hobie -- Saturday, 9-Jan-2021 07:27:39

POOFness for DEC 18: Midweek by Zap 12-18-19
hobie -- Saturday, 9-Jan-2021 07:27:39

POOFness for DEC 19: BREAKING DEEP STATE TAKEDOWN START
hobie -- Saturday, 9-Jan-2021 07:27:39

POOFness for DEC 19: A CHRISTMAS SOS
hobie -- Saturday, 9-Jan-2021 07:27:39

POOFness for DEC 22: 12 Days of Christmas
hobie -- Saturday, 9-Jan-2021 07:27:39

POOFness for DEC 25: Midweek by Zap 12-25-19
hobie -- Saturday, 9-Jan-2021 07:27:39

POOFness for DEC 26: MERRY CHRISTMAS
hobie -- Saturday, 9-Jan-2021 07:27:39

Reader: "...don't you think it's time for some accountability?"
hobie -- Saturday, 9-Jan-2021 07:27:39

POOFness for DEC 29: HAVE A GREAT NEW YEAR !!
hobie -- Saturday, 9-Jan-2021 07:27:39

POOFness for JAN 5: DON'T LIE TO ME
hobie -- Saturday, 9-Jan-2021 07:27:42

POOFness for JAN 8: Midweek by ZAP 01-08-20
hobie -- Saturday, 9-Jan-2021 07:27:42

POOFness for JAN 9: WE HAVE SUCCESS
hobie -- Saturday, 9-Jan-2021 07:27:42

POOFness for JAN 12: No Time For Fear
hobie -- Saturday, 9-Jan-2021 07:27:42

POOFness for JAN 15: Midweek by ZAP 01-15-20
hobie -- Saturday, 9-Jan-2021 07:27:42

POOFness for JAN 16: TRUST FUNDS CLEARED IN ACCOUNT
hobie -- Saturday, 9-Jan-2021 07:27:42

POOFness for JAN 19: Strange Phenomena
hobie -- Saturday, 9-Jan-2021 07:27:47

POOFness for JAN 22: Midweek by ZAP 01-22-20
hobie -- Saturday, 9-Jan-2021 07:27:46

POOFness for JAN 26: Days Like This
hobie -- Saturday, 9-Jan-2021 07:27:46

POOFness for JAN 30: VIRAL SURVIVAL
hobie -- Saturday, 9-Jan-2021 07:27:47

POOFness for FEB 3: ALL OF US WILL BE MOVING ON
hobie -- Saturday, 9-Jan-2021 07:27:41

POOFness for FEB 9: What you gonna do about me?
hobie -- Saturday, 9-Jan-2021 07:27:41

POOFness for FEB 16: FIGHT THE VIRUS
hobie -- Saturday, 9-Jan-2021 07:27:41

POOFness for FEB 21: RELEASE
hobie -- Saturday, 9-Jan-2021 07:27:42

POOFness for FEB 23: MONEY FOR NOTHING
hobie -- Saturday, 9-Jan-2021 07:27:42

POOFness for FEB 26: Midweek by ZAP 2-26-20
hobie -- Saturday, 9-Jan-2021 07:27:42

POOFness for FEB 28: CELEBRATION
hobie -- Saturday, 9-Jan-2021 07:27:42

POOFness for MAY 1: Transformation
hobie -- Saturday, 9-Jan-2021 07:27:42

Reader, link to video: "Who is Dimash Kudaibergen - The male with (6 Octaves)"
hobie -- Saturday, 9-Jan-2021 07:27:42

POOFness for MAR 8: Watching and Waiting
hobie -- Saturday, 9-Jan-2021 07:27:40

POOFness for MAR 15: "Fear Is A Liar"
hobie -- Saturday, 9-Jan-2021 07:27:40

POOFness for MAR 18: MIDWEEK BY ZAP 3-18-20
hobie -- Saturday, 9-Jan-2021 07:27:40

POOFness for MAR 21: DARK TIMES
hobie -- Saturday, 9-Jan-2021 07:27:40

POOFness for MAR 22: "The Hands That Built America"
hobie -- Saturday, 9-Jan-2021 07:27:40

POOFness for MAR 25: MIDWEEK BY ZAP 3-25-20
hobie -- Saturday, 9-Jan-2021 07:27:46

POOFness for MAR 28: LOCKDOWN
hobie -- Saturday, 9-Jan-2021 07:27:46

POOFness for MAR 29: 'DON'T GIVE UP"
hobie -- Saturday, 9-Jan-2021 07:27:46

POOFness for MAR 31: MIDWEEK BY ZAP 3-25-20 (sic)
hobie -- Saturday, 9-Jan-2021 07:27:46

POOFness for APR 4: LOCKDOWN CONTINUES
hobie -- Saturday, 4-Apr-2020 19:59:28

POOFness for APR 5: WHY WORRY?
hobie -- Sunday, 5-Apr-2020 19:41:07

POOFness for APR 8: MIDWEEK BY ZAP 4-08-20
hobie -- Wednesday, 8-Apr-2020 20:24:09

35-min video: Aajonus Vonderplanitz - A virus is an internally-created solvent and cannot be contagious
hobie -- Monday, 20-Apr-2020 05:23:09

POOFness for APR 10: HAPPY EASTER
hobie -- Friday, 10-Apr-2020 18:55:05

POOFness for APR 12: COUNT YOUR BLESSINGS NAME THEM ONE BY ONE
hobie -- Sunday, 12-Apr-2020 20:44:12

POOFness for APR 15: MIDWEEK BY ZAP 4-15-20
hobie -- Wednesday, 15-Apr-2020 19:51:29

POOFness for APR 19: I WANT TO LIVE
hobie -- Sunday, 19-Apr-2020 20:09:11

POOFness for APR 23: THE CONJOB
hobie -- Thursday, 23-Apr-2020 18:13:41

POOFness for APR 26: Why Shouldn't We
hobie -- Sunday, 26-Apr-2020 19:23:35

POOFness for APR 29: MIDWEEK BY ZAP 4-29-20
hobie -- Wednesday, 29-Apr-2020 20:30:08

POOFness for APR 30: IT IS HERE
hobie -- Thursday, 30-Apr-2020 21:36:39

POOFness for MAY 3: Have You Ever Seen The Rain
hobie -- Sunday, 3-May-2020 19:17:09

POOFness for MAY 6: MIDWEEK BY ZAP
hobie -- Wednesday, 6-May-2020 23:15:11

POOFness for MAY 10: MOTHER
hobie -- Sunday, 10-May-2020 20:04:12

POOFness for MAY 13: MIDWEEK BY ZAP
hobie -- Wednesday, 13-May-2020 21:30:12

POOFness for MAY 15: CONJOB-19
hobie -- Friday, 15-May-2020 18:55:53

POOFness for MAY 17: " Ain't Got No "
hobie -- Sunday, 17-May-2020 20:36:47

POOFness for MAY 20: MIDWEEK BY ZAP
hobie -- Wednesday, 20-May-2020 23:23:32

POOFness for MAY 22: BANKERS BALL
hobie -- Sunday, 24-May-2020 11:43:02

Reader: US billionaire wealth skyrockets to over $3 TRILLION during pandemic
RumorMail -- Sunday, 24-May-2020 11:41:06

Reader: Billionaire Wealth, U.S. Job Losses and Pandemic Profiteers
RumorMail -- Sunday, 24-May-2020 11:43:02

POOFness for MAY 24: "Memories"
hobie -- Sunday, 24-May-2020 20:00:23

POOFness for MAY 27: MIDWEEK BY ZAP
hobie -- Wednesday, 27-May-2020 19:06:23

POOFness for MAY 29: A PLACE TO CALL HOME
hobie -- Friday, 29-May-2020 19:46:50

POOFness for MAY 31: OUT OF THE BLUE
hobie -- Sunday, 31-May-2020 20:34:24

POOFness for JUN 3: THE MIDWEEK BY ZAP
hobie -- Wednesday, 3-Jun-2020 20:41:02

POOFness for JUN 5: FINAL CLEARANCE
hobie -- Friday, 5-Jun-2020 22:05:32

any bank will loan on expected money (NM)
Merlin2012 -- Friday, 5-Jun-2020 22:05:32

POOFness for JUN 7: A CHANGE IS GONNA COME
hobie -- Monday, 8-Jun-2020 03:09:55

What? No begging for money?
Merlin2012 -- Monday, 8-Jun-2020 00:40:12

No begging, but an acknowledgement of help offered
hobie -- Wednesday, 10-Jun-2020 23:24:36

Re: No begging, but an acknowledgmenet of help offered
Merlin2012 -- Tuesday, 9-Jun-2020 22:41:52

Reader: "[Zap's message] is difficult to understand if you have not been brought to this collective knowledge through a series of ..."
hobie -- Tuesday, 9-Jun-2020 00:22:14

I've read on and off for over 20 years and...
HotCoffee -- Monday, 8-Jun-2020 17:44:42

Amen, Sistah... :-)) *NM*
RumorMail -- Monday, 8-Jun-2020 17:44:42

Reader b: "Just one more example - we have seen progress since we began paying attention - this from today..."
hobie -- Tuesday, 9-Jun-2020 00:22:14

POOFness for JUN 10: THE MIDWEEK BY ZAP
hobie -- Wednesday, 10-Jun-2020 20:47:14

POOFness for JUNE 14: LOVE ..."THY WILL BE DONE"
hobie -- Sunday, 14-Jun-2020 20:32:35

POOFness for JUN 17: THE MIDWEEK BY ZAP
hobie -- Wednesday, 17-Jun-2020 22:10:25

POOFness for JUN 18: DIVINE PLAN
hobie -- Thursday, 18-Jun-2020 19:22:24

POOFness for JUN 21: Happy Father's Day
hobie -- Sunday, 21-Jun-2020 20:58:57

POOFness for JUN 23: TIMINGS
hobie -- Tuesday, 23-Jun-2020 19:11:46

POOFness for JUN 24: THE MIDWEEK BY ZAP
hobie -- Wednesday, 24-Jun-2020 19:51:17

POOFness for JUN 28: UNDER PRESSURE
hobie -- Sunday, 28-Jun-2020 20:07:09

POOFness for JUL 1: THE MIDWEEK BY ZAP
hobie -- Wednesday, 1-Jul-2020 20:16:13

POOFness for JUL 5: THESE ARE THE DAYS
hobie -- Sunday, 5-Jul-2020 20:35:37

POOFness for JUL 8: THE MIDWEEK BY ZAP
hobie -- Wednesday, 8-Jul-2020 21:08:05

POOFness for JUL 12: CHANGES ARE ON THE WAY
hobie -- Sunday, 12-Jul-2020 21:02:13

POOFness for JUL 15: THE MIDWEEK BY ZAP
hobie -- Wednesday, 15-Jul-2020 19:30:15

POOFness for JUL 15: TIRED
hobie -- Wednesday, 15-Jul-2020 19:36:44

The previously unposted POOFness for JUL 9: BANKERS AND MY BODY PARTS
hobie -- Wednesday, 15-Jul-2020 19:36:44

POOFness for JUL 19: Conviction Of The Heart
hobie -- Sunday, 19-Jul-2020 21:11:02

POOFness for JUL 22: THE MIDWEEK BY ZAP
hobie -- Thursday, 23-Jul-2020 00:05:27

Reader: "PCR for CORONAVIRUS is clearly NOT based on DNA."
hobie -- Thursday, 23-Jul-2020 00:05:27

POOFness for JUL 25: WORK LOAD TO COME
hobie -- Saturday, 25-Jul-2020 20:25:05

POOFness for JUL 26: Candles In The Rain
hobie -- Sunday, 26-Jul-2020 20:14:26

POOFness for JUL 29: THE MIDWEEK BY ZAP
hobie -- Wednesday, 29-Jul-2020 20:08:18

POOFness for JUL 30: BANKERS NETHERS
hobie -- Friday, 31-Jul-2020 02:47:14

Reader: "This must be the longest international bank transfer in history."
hobie -- Friday, 31-Jul-2020 02:47:14

POOFness for AUG 2: LEAP OF FAITH
hobie -- Sunday, 2-Aug-2020 21:30:53

POOFness for AUG 5: THE MIDWEEK BY ZAP
hobie -- Thursday, 6-Aug-2020 04:50:41

Reader, link: "Child malnutrition and COVID-19: the time to act is now - The Lancet"
hobie -- Thursday, 6-Aug-2020 04:50:41

POOFness for AUG 6: LAWYERS WIN
hobie -- Thursday, 6-Aug-2020 22:53:54

Ground Hog Day deja vu (no msg) *NM*
Merlin2012 -- Thursday, 6-Aug-2020 23:14:52

POOFness for AUG 9: DON'T STOP THINKING ABOUT TOMORROW
hobie -- Sunday, 9-Aug-2020 23:41:24

POOFness for AUG 12: THE MIDWEEK BY ZAP
hobie -- Wednesday, 12-Aug-2020 20:32:06

POOFness for AUG 14: RELEASE FINALLY
hobie -- Friday, 14-Aug-2020 20:57:04

POOFness for AUG 16: "Love's In Need Of Love Today"
hobie -- Sunday, 16-Aug-2020 20:23:07

POOFness for AUG 19: THE MIDWEEK BY ZAP
hobie -- Wednesday, 19-Aug-2020 20:59:58

POOFness for AUG 20: OXYGEN NEEDED
hobie -- Friday, 21-Aug-2020 00:50:58

I find it odd.....
HotCoffee -- Friday, 21-Aug-2020 00:50:58

POOFness for AUG 23: "Empathy and Comedy"
hobie -- Sunday, 23-Aug-2020 20:35:43

POOFness for AUG 26: THE MIDWEEK BY ZAP
hobie -- Wednesday, 26-Aug-2020 20:13:19

POOFness for AUG 27: END OF THE MONTH
hobie -- Friday, 28-Aug-2020 00:09:57

POOFness for AUG 30: DON'T GIVE UP
hobie -- Monday, 31-Aug-2020 00:06:43

POOFness for SEP 2: BANKERS AND SYSTEM CHANGE
hobie -- Wednesday, 2-Sep-2020 14:46:45

want to know what a "shill" sounds like, read this post aloud
Merlin2012 -- Tuesday, 1-Sep-2020 23:35:47

Reader T writes in re: Merlin2012's post: "WOW! This post is totally unnecessary and out of line." *NM*
hobie -- Wednesday, 2-Sep-2020 05:01:43

Reader: "Those writing that newsletter have had the same story 4 years and years now."
hobie -- Wednesday, 2-Sep-2020 20:01:00

Reader: "I knew Poof personally."
hobie -- Wednesday, 2-Sep-2020 20:01:00

POOFness for SEP 2: THE MIDWEEK BY ZAP
hobie -- Wednesday, 2-Sep-2020 20:11:19

POOFness for SEP 5: RELEASE DONE
hobie -- Saturday, 5-Sep-2020 20:43:58

POOFness for SEP 6: THE WORLD
hobie -- Saturday, 12-Sep-2020 23:58:12

50-min video: "Saving Our Children! (MUST WATCH)" (Real reason for certain lockdowns and curfews?)
hobie -- Sunday, 13-Sep-2020 00:41:34

POOFness for SEP 9: THE MIDWEEK BY ZAP
hobie -- Wednesday, 9-Sep-2020 21:09:34

POOFness for SEP 10: BANK FIRST
hobie -- Friday, 11-Sep-2020 00:37:19

POOFness for SEP 13: IT'S GOING ON
hobie -- Monday, 14-Sep-2020 19:07:15

POOFness for SEP 15: FUNDS & REDEMPTIONS
hobie -- Tuesday, 15-Sep-2020 18:36:17

POOFness for SEP 16: THE MIDWEEK BY ZAP
hobie -- Wednesday, 16-Sep-2020 20:49:55

POOFness for SEP 20: Hold Your Head Up
hobie -- Sunday, 20-Sep-2020 23:34:57

POOFness for SEP 22: IN THE SYSTEM
hobie -- Tuesday, 22-Sep-2020 19:06:37

POOFness for SEP 23: THE MIDWEEK BY ZAP
hobie -- Wednesday, 23-Sep-2020 20:36:48

POOFness for SEP 28: March March
hobie -- Monday, 28-Sep-2020 20:22:12

POOFness for SEP 30: SUCCESS AT LAST
hobie -- Wednesday, 30-Sep-2020 20:07:31

POOFness for SEP 30: THE MIDWEEK BY ZAP
hobie -- Wednesday, 30-Sep-2020 20:15:27

POOFness for OCT 4: "Where's The Good People"
hobie -- Sunday, 4-Oct-2020 20:36:33

POOFness for OCT 6: STREETS OF HONG KONG
hobie -- Tuesday, 6-Oct-2020 19:37:01

POOFness for OCT 8: THE MIDWEEK BY ZAP
hobie -- Thursday, 8-Oct-2020 18:36:09

POOFness for OCT 10: WE WON
hobie -- Sunday, 11-Oct-2020 01:00:44

POOFness for OCT 12: ALL SHOOK UP
hobie -- Monday, 12-Oct-2020 20:24:24

POOFness for OCT 14: THE MIDWEEK BY ZAP
hobie -- Wednesday, 14-Oct-2020 21:09:09

POOFness for OCT 18: DON'T STOP
hobie -- Sunday, 18-Oct-2020 19:44:45

POOFness for OCT 19: WE WON (Two More Days)
hobie -- Monday, 19-Oct-2020 19:15:21

POOFness for OCT 21: THE MIDWEEK BY ZAP
hobie -- Wednesday, 21-Oct-2020 20:25:15

POOFness for OCT 22: SERIOUS EMERGENCY
hobie -- Thursday, 22-Oct-2020 20:25:11

POOFness for OCT 25: WHAT THE WORLD NEEDS NOW
hobie -- Sunday, 25-Oct-2020 20:32:03

POOFness for OCT 28: THE MIDWEEK BY ZAP
hobie -- Wednesday, 28-Oct-2020 20:09:44

POOFness for OCT 29: THE LAST DAYS
hobie -- Thursday, 29-Oct-2020 19:54:02