RMN is Reader Supported

Our Goal for
SEP 6 - OCT 5:
$1,500


Click Widget
or Click Here to contribute.
---
---
Checks & Money Orders:
Raye Allan Smith
P.O. Box 95
Ashtabula, OH 44005
---
Users Online:
49
---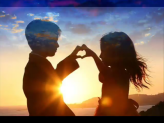 Dewitt Jones' Video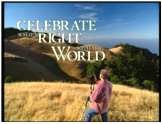 "Celebrate What's Right
With The World"
---
"When the
Starships Fly!"
---
The Theme for The Obergon Chronicles
---
The Obergon Chronicles ebook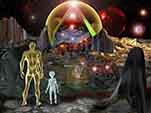 ---
RUMOR MILL
NEWS RADIO
---
CGI ROOM
Common Ground
Independent Media
---
WHAT ARE
THE FACTIONS?
---
THE AMAZING
RAYELAN ALLAN
---
BIORHYTHMS
---
LOTTO PICKS
---
OTHER WAYS TO DONATE
---
---
---


RUMOR MILL NEWS AGENTS WHO'VE BEEN INTERVIEWED ON RUMOR MILL NEWS RADIO
______________

NOVEMBER 2008



Kevin Courtois - Kcbjedi

______________



Dr Robin Falkov


______________



Melinda Pillsbury Hr1




Melinda Pillsbury Hr2


______________



Daneen Peterson


______________



Daneen Peterson


______________

Disclosure Hr1


Disclosure Hr2
______________

Scribe
______________

in_PHI_nitti
______________

Jasmine Hr1
Jasmine Hr2
______________

Tom Chittum Hr1
Tom Chittum Hr2
______________

Kevin Courtois
______________

Dr Syberlux
______________

Gary Larrabee Hr1
Gary Larrabee Hr2
______________

Kevin Courtois
______________

Pravdaseeker Hr1
Pravdaseeker Hr2
______________

DECEMBER 2008

Tom Chittum
______________

Crystal River
______________

Stewart Swerdlow Hr1
Stewart Swerdlow Hr2
______________

Janet Swerdlow Hr1
Janet Swerdlow Hr2
______________

Dr. Robin Falkov Hr1
Dr. Robin Falkov Hr2
Dr. Robin Falkov Hr3

JANUARY 2009 ______________

Patriotlad
______________

Patriotlad
______________

Crystal River
______________

Patriotlad
______________

Dr. Robin Falcov
______________

Patriotlad

FEBRUARY 2009


Find UFOs, The Apocalypse, New World Order, Political Analysis,
Alternative Health, Armageddon, Conspiracies, Prophecies, Spirituality,
Home Schooling, Home Mortgages and more, in:
Rumor Mill News Reading Room, Current Archive


POOFness for MAR 3: Movement Afoot
Posted By: hobie
Date: Wednesday, 13-Jan-2021 05:52:12
www.rumormill.news/118496
In Response To: POOFness for JAN 2: MIDWEEK BY ZAP 1-02-19 (hobie)
Hi, Folks -

Received via e-mail:

=====

Subject: Movement Afoot
From: "The Office of Poofness" <2goforth@humanus.ca>
Date: Sun, March 3, 2019 5:38 pm

"When I'm Sixty Four"

The Beatles

When I get older losing my hair


Many years from now
Will you still be sending me a valentine
Birthday greetings, bottle of wine?
If I'd been out till quarter to three
Would you lock the door?
Will you still need me, will you still feed me
When I'm sixty four?

You'll be older too
And if you say the word
I could stay with you

I could be handy, mending a fuse
When your lights have gone
You can knit a sweater by the fireside
Sunday mornings go for a ride
Doing the garden, digging the weeds
Who could ask for more?
Will you still need me, will you still feed me
When I'm sixty four?

Every summer we can rent a cottage in the Isle of Wight
If it's not too dear
We shall scrimp and save
Grandchildren on your knee
Vera, Chuck and Dave

Send me a postcard, drop me a line
Stating point of view
Indicate precisely what you mean to say
Yours sincerely, wasting away
Give me your answer, fill in a form
Mine forevermore
Will you still need me, will you still feed me
When I'm sixty four?
Ho!

https://www.youtube.com/watch?v=vAzaOZfgf0M

POOF SAID



Greetings and Salutations,

We can attest that the elements involved in the movement of materials and fiat paper and anything you deem precious is indeed moving forward!!

We are in quite an anticipatory mood and genuine relief that things are now starting to track. That has been a long time coming.

Don't get your panties in a wad, just remain stoic and aware, ready and read everything that flows your way for now. Take no hostages and make no plans beyond being available to do the ground work that will become evident.

There are feet on the pavement and horses being ridden, chiefs in the dialogue mode and a few other significant tidbits being handled.

That's the news for the day. Be still and just know… yes be still and KNOW. We are happy to report that we are now moving away from the stalled position that has held everything for so long.

It is a good day to live.

Poof



SUSAN SAYS

Dear Community,

IT'S OKAY

It's okay
It's okay to fall down
If you don't know how to fly
It's okay to make a rainstorm
If you feel you need to cry

It's okay to get your feelings hurt
By things that people say
It's okay to fall apart
When people don't wanna stay

It's okay to kick and scream
When you life falls apart
It's okay to cry yourself to sleep
When you have a broken heart

It's okay to show the feelings
You feel you need to show
Because falling apart and getting back up
Is the only way you'll grow

Dec 2018 Lizbeth Anahi Ibarra

We certainly have fallen down many times in expectation of receiving all that we have been anticipating . Regardless of the many times we have been disappointed, we have collectively picked ourselves up again and again in unity to be the Beacon of Light supporting the new financial system which will greatly improve Humanity for generations to come!

In regards to the PP journey, the delivery switch is said to be definitely ready for activation. The prospects look very good, We are certainly about to find out.

Namaste

Susan

ZAP SAYS



HI ALL,

IT GETS WORSE BEFORE IT GETS BETTER, AND THIS SEEMS TO PREDOMINATE THE CYCLES OF SOCIETIES AND POLITICS. THE CYCLES OF DISINTEGRATION AS OPPOSED TO INTEGRATION ARE CLEAR TO SEE AND EASILY IDENTIFIABLE. RIGHT NOW WE ARE IN A DISINTEGRATIVE CYCLE EVIDENCED BY

1. An over-supply of labor that suppresses real (inflation-adjusted) wages
2. An overproduction of essentially parasitic Elites
3. A deterioration in central state finances (over-indebtedness, decline in tax revenues, increase in state dependents, fiscal burdens of war, etc.)

INTEGRATION CYCLES WHERE YOU GO THROUGH A CYCLE OF DISCORD TO A NEW ERA OF INTEGRATION THROUGH COOPERATION THAT IS MARKED BY A DESIRE AND WILLINGNESS TO COOPERATE AND COMPROMISE FOR THE GOOD OF THE ENTIRE SOCIETY. YOU CAN LOOK UP PETER TURCHIN FOR SUCH CYCLE EXPLANATIONS.

WE ARE ABOUT TO BREAK FREE OF SOME OF THE CONSTRAINTS THAT ARE HOLDING BACK THE INTEGRATION CYCLE, BUT IT IS SURELY COMING. I HAVE EVIDENCED THIS FIRST HAND FROM MANY DIFFERENT SOURCES IN MY TRAVELS AND MEETINGS WITH ELDERS, GOVERNMENTS AND INTELLIGENCE PEOPLE. THEY ALL SAID THE SAME THING ABOUT WHAT IS NOW AND WHAT WILL BE, SO I HAVE GOOD CONFIDENCE WE ARE ALL ON THE RIGHT TRACK.

I KNOW EVERYBODY HAS BEEN ANTICIPATING ROLLING CHANGES IN THE LAST MONTH ALMOST ON A DAILY BASIS BUT NOTHING HAS MATERIALIZED. OF COURSE, HIND-SIGHT WORKS WELL AND EXPLANATIONS FOR THE DELAYS ON THE WORLD STAGE ABOUND. SOME IS TRUE, SOME IS NOT, BUT THE END RESULT IS PAINFUL IN THAT IT HAS NOT HAPPENED YET.

BUT DO TAKE HEART AS IT IS WORSE RIGHT NOW, AND IT IS ONLY BOUND TO GET BETTER. THE OLD SAYING THAT THERE IS NO PLACE BUT UP WHEN YOU HIT BOTTOM NEED NOT HAPPEN IN OUR CURRENT SOCIETY AS WE HAVE BROKEN THROUGH TO THE OTHER SIDE AND AVOIDED A NUCLEAR WAR. ANYTHING TO DO WITH NUCLEAR NOW IS JUST SABRE RATTLING. OUR SOCIETIES WILL FLOURISH AND JOIN IN COOPERATION FOR THE COMMON GOOD, AND THAT IS OUR GOLDEN AGE COMING UP.

THE MAJOR THING THAT HAS DISTINGUISHED THIS TIME IN HISTORY FROM PREVIOUS TIMES WHEN HUMANITY WAS AT THIS POINT, IS THAT WE HAVE NOT OPTED TO DESTROY OURSELVES, AND I DO NOT THINK THAT IS A PROBABILITY ANYMORE. OR SHOULD I SAY THAT THE LEVEL OF PROBABILITY IS NEGLIGIBLE OR VANISHINGLY SMALL.

THE READINESS OF COUNTRIES TO EXPLORE SOLUTIONS TO GLOBAL PROBLEMS OF POLLUTION AND FOOD PRODUCTION HAS INCREASED SIGNIFICANTLY TO THE TIPPING POINT IN MY OPINION. THIS WILL SEE A DRAMATIC RISE IN MANUFACTURING ON A TECHNOLOGICAL AND QUALITY LEVEL AS NEVER BEFORE. MADE IN THE USA AND MADE IN CHINA STUFF IS GOING TO BE OF THE HIGHEST QUALITY I FORESEE. GERMANY AND ITS PRECISION MACHINERY WILL HAVE BIG COMPETITION. RUSSIA'S CAPABILITY IS IMMENSE AND WHEN THAT GETS TO FULL SPEED WE SHALL HAVE THREE MAIN COUNTRIES THAT WE CAN COUNT ON FOR QUALITY MANUFACTURING.

THIS IS IMPORTANT FOR OUR FUTURE AS THESE GIANTS OF COMMERCE HAVE THE CAPACITY AND WHEREWITHAL TO BE OF HUGE SERVICE TO OUR HUMANITY, AND THIS IS THE DIRECTION THEY ARE ALL TAKING. THIS PLANET IS GOING IN FOR A MAKEOVER.

WE ARE AT THE EDGE OF THIS EFFORT ALONG WITH MANY OTHER ORGANIZATIONS THAT ARE DUPLICATES OF WHAT WE DO. THE DEPTH AND BREADTH OF THE EFFORT IS ASTOUNDING AS SO MANY HAVE HAD THE SAME THOUGHT FORM IN RESPECT OF WHAT NEEDS TO BE DONE. ASCENSION IS AROUND THE CORNER, THE BRINGING BACK OF THE PLANET BACK TO A PRISTINE STATE IS UNDERWAY, PEOPLE ARE STARTING TO WAKE UP ALL OVER THE WORLD, GOVERNMENTS ARE CHANGING, AND MANY MANY OTHER SIGNS OF THE TIMES ARE HERE BESIDES DOOM AND GLOOM ON MAINSTREAM MEDIA.

DO NOT LET THE NEGATIVITY OF THE CRAP OUT THERE PULL YOU DOWN. THIS IS FOOD FOR THE PARASITES. MAINTAIN POSITIVENESS BECAUSE IT IS REALLY WARRANTED AND NEVER NEEDS TO GO DOWN INTO THE OTHER DEPTHS THAT PLAGUE US AT THE MOMENT, AND YES THIS WILL STARVE THE OTHER SIDE AND THEY CAN GO AWAY. NO MORE EATING HUMANS – WE HAVE OTHER THINGS TO DO.

THE POWERS THAT BE ARE BEING CHALLENGED AT EVERY TURN. ONE OF THE BIG ONES IS THE WORLD BANK. THIS INSTITUTION HAS FINANCED WARS AND PROJECTS THAT HAVE TERRIBLE CONSEQUENCES WITH COMPLETE DISREGARD OF ETHICS. THIS WAS TAKEN TO TASK BY THE US SUPREME COURT OF ALL ENTITIES, AND IT IS A MASSIVE BLOW TO THIS GLOBAL INSTITUTION BECAUSE THEY CAN BE SUED NOW THAT THEY ARE STRIPPED OF LEGAL IMMUNITY.

https://www.icij.org/investigations/world-bank/world-banks-legal-immunity-stripped-opening-door-for-lawsuits/

THIS IS EXTREMELY SIGNIFICANT AS THAT ALSO OPENS THE DOORS TO LOOK AT THIS INSTITUTION'S BOOKS. THEY WERE IMMUNE UNTIL NOW. SOME PEOPLE ARE SURE TO HAVE FUN WITH THIS ONE NOW, AND IT WILL BE FASCINATING TO WATCH THIS UNFOLD.

BUT WHERE DOES THIS LEAVE US AND OUR EFFORT? EVERYBODY WITH US PAST AND PRESENT IS WONDERING WHETHER WE WILL MAKE IT AND FINALLY GET CASHED UP TO BEGIN THE PROJECTS. A LONG TIME AGO I SAID WE ARE NOT DEPENDENT ON THE RV AND BONDS TO FUND THE PROJECTS, BUT THEY SURE WILL HELP IF/WHEN THEY DO HAPPEN. OUR DIRECTION FOR FUNDING WAS ALWAYS THE LARGE TRUSTS THAT HAVE BEEN AROUND FOR A WHILE, AND THE USAGE OF THOSE FUNDS FOR THE BENEFIT OF OUR HUMANITY.

OUR EFFORTS HAVE NOT BEEN IN VAIN AS WE HAVE A VERY CLEAR SCHEDULE NOW TO TAKE US TO THE NEXT LEVEL AND GET OUR INFRASTRUCTURE FINISHED OFF. THE FIRST FUNDS FOR THIS HAVE ALREADY BEEN CONFIRMED, AND WE ARE IN THE LAST STEPS NOW BEFORE ACTUAL OPERATIONAL CAPABILITY. THIS IS PRETTY FIRM SINCE RECEIVING BANK DOCUMENTATION ATTESTING TO EVERYTHING WE HAVE BEEN WAITING FOR.

IN THE END, WHAT I PREDICTED LONG AGO IN RESPECT OF THE WONDERFUL FOLK THAT DECIDED THAT THIS EFFORT WAS NOTHING BUT SOME SCAM, WILL COME TRUE. THEY WILL QUIETLY SLINK AWAY AND WILL NOT BE HEARD FROM. I WILL MISS THE PURPLEHEAVEN'S POSTS WHERE ZAP IS CONTINUALLY AND QUITE RELIGIOUSLY BASHED TO ITSY BITSY PIECES. THE GRAPHICS WERE SO WELL DONE TOWARDS THE END, BUT SOME OF THEM MADE NO SENSE. LOSING THEIR INTUITION BUT NOT PHOTOSHOP SKILLS? BEEN AT IT TOO LONG? NO MORE FRESH MATERIAL TO DISSECT? AH WELL - SO SAD. AND I PROMISE NOT TO GLOAT. I AM NOT FROM THERE.

BUT I HAVE TO ADMIT IN THE SAME BREATH THAT THEY DO HAVE GOOD INTENTIONS DESPITE HAVING TAKEN UPON THEMSELVES TO "EXPOSE" NASTY CONMEN THAT ASK FOR HELP FOR OTHERS. HAVING A VERY ACTIVE WEBSITE THAT DRAWS INCOME IS A GOOD THING AND THE FOLKS CAN MAKE A LIVING AND SURVIVE, BUT I HAVE NO IDEA IF THEY HAPPEN TO SUPPORT A DOZEN ODD PEOPLE THEY DO NOT HAVE TO. I AM SURE THINGS WILL CHANGE AND EVOLVE AS WE MOVE FORWARD.

THE THEME SONG TODAY I HAVE GREAT AFFINITY TO SINCE MY BIRTHDAY WAS JUST THAT AND PRETTY QUIET OVERALL. I MISS MY FAMILY AS THIS WORK HAS TORN ME AWAY FROM THEM, AND THEY ARE THOUSANDS OF MILES AWAY. IT IS HARD ON ME AND ON THEM.

I DID GET A BIRTHDAY CAKE WHERE I AM AND SHARED (THE MAJORITY) WITH THE KIDS HERE, A 9 YEAR OLD GIRL AND A 6 YEAR OLD BOY. THEY DID THEIR BEST IMITATION OF A VACUUM CLEANER AS SOON AS THE CAKE WAS CUT. THEIR NAMES START WITH THE LETTER "M" AND THEY ARE TRULY A PAIR OF M&M'S. IT IS FASCINATING TO WATCH HOW CHINESE KIDS ARE BROUGHT UP, AND THESE KIDS ARE SOMETHING SPECIAL BEING AWAKE AND HAVING PARENTS THAT ARE SORTA UNDERSTANDING BUT DO NOT QUITE GET IT. I AM HELPING WITH THAT AND IT SEEMS TO HAVE A POSITIVE EFFECT. LOVE THESE KIDS. THEY HAVE TURNED INTO SUCTION CUPS AND WILL NOT LEAVE ME ALONE FOR MOST OF THE DAY SO WORK HAS BECOME KIND OF DIFFICULT UNTIL THEY GO TO BED..

MY DEEP THANKS TO THOSE OF YOU THAT DECIDED ONE LAST PUSH TO GET US THROUGH THESE LAST DIFFICULT TIMES WAS WARRANTED. WE WERE ABLE TO JUST BARELY MAKE IT AND ARE NOW POSITIONED TO RECEIVE THE FIRST RELIEF AND INFRASTRUCTURE FUNDING. FROM THAT POINT, WE CAN EXPECT PROJECT FUNDS TO FLOW SHORTLY AFTER IN THE FOLLOWING WEEKS. BY APRIL/MAY WE WILL DEFINITELY BE AT SPEED AND BEGIN THE PROCESSING OF THE SECONDARY PROJECTS. THE PRIMARY PROJECTS GET FIRST BITS FIRST TO GET THEM GOING.

IT WILL BE AN EXCITING YEAR AND ONE VERY FULL OF WORK. WE WILL ADJUST TO POLITICAL CLIMATES AS BEST WE CAN AND TACKLE THE MOST PRESSING ISSUES OF KIDS STARVING TO DEATH FIRST. THESE ARE THE TRUE INNOCENTS THAT HAVE NOBODY. WE WILL BECOME THAT SOMEBODY THAT CARES FOR THEM.

THANK YOU ALL FOR EVERYTHING AND WITH THE WORK ABOUT TO START, THE NEXT ZAP MAY BE THE LAST MESSAGE I PUT OUT FOR A WHILE. INTERESTING THAT IT WILL BE MESSAGE NUMBER 303. THAT PARTICULAR NUMBER IS A FAMOUS NUMBER IN THE CHINESE FAMILY WITH GREAT MEANING. THE CHINESE AND OTHERS ARE REALLY HEAVY INTO NUMEROLOGY AND GUIDE THEMSELVES ACCORDING TO SPECIFIC NUMBERS. MAYBE 303 IS MEANT TO BE THE LAST ZAP, WHO KNOWS.

BUT I WILL BE HERE REGARDLESS OF WHETHER THERE ARE MESSAGES OR NOT, AND SUSAN WILL CONTINUE THE NEWSLETTER TO MAKE SURE EVERYBODY IS UP TO SPEED ON WHAT IS TRANSPIRING.

GOD BLESS AND GOD SPEED IN WHAT IS TO COME.

LOVE AND LIGHT
IN OUR SERVICE
ZAP
"GOD IS; I AM; WE ARE"
"BE GOOD, BE LEGAL, TELL TRUTH"
March 3, 2019
"MAKE THE EARTH GREAT AGAIN"©
"MEGA"©
COPYRIGHT ZAP 2013-2019



DID YOU KNOW?

In my search to discover how, why and when the GCR is to come about, my mindset always tends to focus on the mechanisms that surround the event, not the event itself. Going with a "cause and effect" mentality, I ask the following: what has happened, what is happening and what is going to happen because of the results of what was and what is. This seems to be the proper avenue of enlightenment.

The fundamental function of an international monetary system is to provide mechanisms to correct imbalances.

The record of all economic transactions between the residents of the country and the rest of the world in a particular period of time (over a quarter of a year or more commonly over a year) is called the Balance of Payments, also known as Balance of International Payments (B.O.P. or BoP). The balance of payments includes all external visible and non-visible transactions of a country.

The balance of payments provides detailed information concerning the demand and supply of a country's currency and also a country's balance of payments data may signal its potential as a business partner for the rest of the world. The balance of payments data can be used to evaluate the performance of the country in international economic competition (Trade). The balance of payments accounts keep systematic records of all the economic transactions (visible and non-visible) of a country with all other countries.

This, BoP, is an important element to be aware of because it is this data that is utilized to determine and balance world trade and trade deficit. Sources of funds for a nation are recorded as positive or surplus items. Uses of funds, for imports or to invest in foreign countries, are recorded as negative or deficit items. When all components of the BoP accounts are included they must sum to zero with no overall surplus or deficit, this is "balance". Imbalances can result in surplus countries (export countries) accumulating wealth, while deficit nations (importing countries) become increasingly indebted.

If a country is importing more than it exports, its trade balance will be in deficit, but the shortfall will have to be counterbalanced in other ways. There are conflicting views as to the primary cause of BoP imbalances, with much attention on the US which currently has by far the biggest deficit. The conventional view of the primary causes, include the exchange rate, the government's fiscal deficit, business competitiveness, and private behavior such as the willingness of consumers to go into debt to finance extra consumption.

A Balance of Payment crisis, also called a currency crisis, occurs when a nation is unable to pay for essential imports or service its external debt repayments. Typically, this is accompanied by a rapid decline in the value of the affected nation's currency.

A currency Crises is generally preceded by large capital inflows, which are associated at first with rapid economic growth. A point is reached where overseas investors become concerned about the level of debt their inbound capital is generating, and decide to pull out their funds. The resulting outbound capital flows are associated with a rapid drop in the value of the affected nation's currency.

This causes issues for companies of the affected nation who have received the inbound investments and loans, as the revenue of those companies is typically mostly derived domestically but their debts are often denominated in a reserve currency. A nation's government can exhaust its foreign reserves trying to support the value of the domestic currency. It can then raise its interest rates to try to prevent further declines in the value of its currency, but while this can help those with debts denominated in foreign currencies, it generally further depresses the local economy.

Broadly speaking, there are three possible methods to correct BoP imbalances. These methods are adjustments of exchange rates, adjustment of a nations internal prices to match its levels of demand, and rules based adjustment. Improving productivity and hence competitiveness can also help, as can increasing the desirability of exports through other means, though it is generally assumed a nation is always trying to develop and sell its products to the best of its abilities.

An upwards shift in the value of a nation's currency relative to others will make a nation's exports less competitive and make imports cheaper and so will tend to correct a "current account" surplus. (The "current account" shows the net amount of a country's income if it is in surplus, or spending if it is in deficit it covers transactions in the "here and now", those that don't give rise to future claims). It also tends to make investment flows into the capital account less attractive so will help with a surplus there too. In contrast, a downward shift in the value of a nation's currency makes it more expensive for its citizens to buy imports and increases the competitiveness of their exports, thus helping to correct a deficit (though the solution often doesn't have a positive impact immediately due to the Marshall–Lerner Condition. (The Marshall Lerner Condition shows the conditions under which a change in the exchange rate of a country's currency leads to an improvement or worsening of a country's balance of payments.)

Exchange rates can be adjusted by government in a rules based or managed currency regime, and when left to float freely in the market they also tend to change in the direction that will restore balance. When a country is selling more than it imports, the demand for its currency will tend to increase as other countries ultimately need the selling country's currency to make payments for the exports. The extra demand tends to cause a rise of the currency's price relative to others. When a country is importing more than it exports, the supply of its own currency on the international market tends to increase as it tries to exchange it for foreign currency to pay for its imports, and this extra supply tends to cause the price to fall. BoP effects are not the only market influence on exchange rates however, they can also be influenced by differences in national interest rates and by speculation.

When exchange rates are fixed by a rigid gold standard, or when imbalances exist between members of a currency union such as the Eurozone, the standard approach to correct imbalances is by making changes to the domestic economy. This change can be optional for the surplus country, but a necessity for the deficit country. In the case of a gold standard, the mechanism is largely automatic. When a country has a favorable trade balance, as a consequence of selling more than it buys, it will experience a net inflow of gold. The natural effect of this will be to increase the money supply, which leads to inflation and an increase in prices, which then tends to make its goods less competitive and so will decrease its trade surplus. A nation does have the option of taking the gold out of the economy (sterilizing the inflationary effect) thus building up a hoard of gold and retaining its favorable balance of payments. On the other hand, if a country has an adverse BoP, it will experience a net loss of gold, which will automatically have a deflationary effect, unless it chooses to leave the gold standard. Prices will be reduced, making its exports more competitive, and thus correcting the imbalance. While the gold standard is generally considered to have been successful up until 1914, correction by deflation to the degree required by the large imbalances that arose after WWI proved painful, with deflationary policies contributing to prolonged unemployment but not re-establishing balance. Apart from the U.S. most counties had left the gold standard by the mid-1930s.
So one can readily see that by manipulating the "Balance of Payments" data, a given country can manipulate its trade deficits, control its currency's value and thereby worsen or expand its economy. With the implementation of "Quantum Finance" real time "BoP" data can be harvested accurately, efficiently and incorruptibly thus eliminating the possible manipulation of a country's imports and exports capacities. Countries have purposely kept their currency devalued to gain the upper hand in exports and the fiscal benefits it brings.

Trade "Deficit" and "currency values" are hooked at the hip and always will be. By coupling a gold/asset standard to currency with effective "BoP" monitoring, a balance can be restored to the global economies and level the playing field.

One can also see why there is Cabal resistance to engaging in a Quantum Finance System, preferring the Legacy Transaction Processing System (LTPS) currently broadly being used. One can be controlled and manipulated while the other can't.

This is why we must look to the core issues to be resolved. Trade Deficits and how they are created is the root to global stability or instability. Thus the absolute necessity for a GCR. Deficits /debt is the disease. The GCR is the medicine.

Hopefully now you can visualize the relevance and paramount importance of establishing solid Trade agreements and treaties that are equitable to all concerned as well as the means of collecting and monitoring accurate data to manifest those agreements.

If you have an interest in how "Balance of Payments" works send a request, subject line "BOP" to replytodjpost@gmail.com.

DJ



Contributions

The principals of this newsletter bear the bulk of cost of keeping this forum functional. Your contribution have helped in securing the dedication and time required to deliver these messages. The support from our readers is the only means that have kept this forum alive. We are thankful and blessed by those of you who have shared in your generosity. Your ongoing support is essential to our continuation. Please help with what you can when you can to insure its success. All contributions from this request will be applied strictly to the production of this newsletter. Thank you for your assistance....Your support will be graciously received thru Paypal.com: acct. goneforthfornow@gmail.com
Love and Kisses,
Team "Poofness"

This post is for information and education purposes only. All representations, presentations, products and opinions are strictly that of the author and do not necessarily reflect the opinion or endorsement of the "Poofness News Letter" and its principals. All readers should perform their own independent due diligence before acting on any information provided.



=====

--hobie

***********************************************************************
---
RMN is an RA production.
Articles In This Thread
POOFness for SEPT 2: STAND TALL
hobie -- Wednesday, 13-Jan-2021 05:52:21

POOFness for SEPT 4/5: THE TRIP 2
hobie -- Wednesday, 13-Jan-2021 05:52:21

POOFness for SEPT 5: MIDWEEK BY ZAP 9-5-18
hobie -- Wednesday, 13-Jan-2021 05:52:21

POOFness for SEPT 9: WHAT THE WORLD NEEDS IS LOVE
hobie -- Wednesday, 13-Jan-2021 05:52:03

POOFness for SEPT 11: STUCK FOR A MINUTE
hobie -- Wednesday, 13-Jan-2021 05:52:03

POOFness for SEPT 12: MIDWEEK BY ZAP 9-12-18
hobie -- Wednesday, 13-Jan-2021 05:52:03

POOFness for SEPT 15: STUCK IN A STORM
hobie -- Wednesday, 13-Jan-2021 05:52:03

Addendum from ZAP
hobie -- Wednesday, 13-Jan-2021 05:52:03

POOFness for SEPT 16: SINGIN' IN THE RAIN
hobie -- Wednesday, 13-Jan-2021 05:52:03

POOFness for SEPT 19: MIDWEEK BY ZAP 9-19-18
hobie -- Wednesday, 13-Jan-2021 05:52:03

POOFness for SEPT 20: HIGHER LEVEL STAFF NEEDS YOUR HELP
hobie -- Wednesday, 13-Jan-2021 05:52:03

POOFness for SEPT 23: THE VOICE
hobie -- Wednesday, 13-Jan-2021 05:52:03

POOFness for SEPT 26: MIDWEEK BY ZAP 9-26-18
hobie -- Wednesday, 13-Jan-2021 05:51:56

POOFness for SEPT 30: BRIDGE OVER TROUBLED WATER
hobie -- Wednesday, 13-Jan-2021 05:51:57

POOFness for OCT 3: MIDWEEK BY ZAP 10-03-18
hobie -- Wednesday, 13-Jan-2021 05:51:56

POOFness for OCT 7: DOWN TO THE WIRE
hobie -- Wednesday, 13-Jan-2021 05:51:57

POOFness for OCT 7: ADVENTURES IN SUCCESS
hobie -- Wednesday, 13-Jan-2021 05:51:56

POOFness for OCT 10: MIDWEEK BY ZAP 10-10-18
hobie -- Wednesday, 13-Jan-2021 05:52:19

POOFness for OCT 14: COMMUNICATIONS
hobie -- Wednesday, 13-Jan-2021 05:52:19

POOFness for OCT 14: MONEY, MONEY, MONEY
hobie -- Wednesday, 13-Jan-2021 05:52:19

POOFness for OCT 17: MIDWEEK BY ZAP 10-17-18
hobie -- Wednesday, 13-Jan-2021 05:52:19

POOFness for OCT 20: NEW KIDS ON THE BLOCK
hobie -- Wednesday, 13-Jan-2021 05:52:19

POOFness for OCT 21: IN THE NAME OF LOVE
hobie -- Wednesday, 13-Jan-2021 05:52:19

POOFness for OCT 24: MIDWEEK BY ZAP 10-24-18
hobie -- Wednesday, 13-Jan-2021 05:52:19

POOFness for OCT 28: "For What It's Worth"
hobie -- Wednesday, 13-Jan-2021 05:52:10

POOFness for OCT 29: ZAP'S UPDATE
hobie -- Wednesday, 13-Jan-2021 05:52:10

POOFness for OCT 31: MIDWEEK BY ZAP 10-31-18
hobie -- Wednesday, 13-Jan-2021 05:52:10

POOFness for NOV 2: THE CAR
hobie -- Wednesday, 13-Jan-2021 05:52:10

POOFness for NOV 4: THE ROAD YOU LEFT BEHIND
hobie -- Wednesday, 13-Jan-2021 05:52:10

POOFness for NOV 7: MIDWEEK BY ZAP 11-07-18
hobie -- Wednesday, 13-Jan-2021 05:52:10

POOFness for NOV 11: THE SOS OF END DAYS
hobie -- Wednesday, 13-Jan-2021 05:52:34

POOFness for NOV 11: RAGGED OLD FLAG
hobie -- Wednesday, 13-Jan-2021 05:52:33

POOFness for NOV 15: MIDWEEK BY ZAP 11-15-18
hobie -- Wednesday, 13-Jan-2021 05:52:33

POOFness for NOV 16: WE ARE THERE
hobie -- Wednesday, 13-Jan-2021 05:52:34

POOFness for NOV 18: Everyday People
hobie -- Wednesday, 13-Jan-2021 05:52:34

POOFness for NOV 21: MIDWEEK BY ZAP UPDATE 11-21-18
hobie -- Wednesday, 13-Jan-2021 05:52:33

POOFness for NOV 23: KIDS AND CARS
hobie -- Wednesday, 13-Jan-2021 05:52:33

POOFness for NOV 25: Try a little Kindness
hobie -- Wednesday, 13-Jan-2021 05:52:08

POOFness for NOV 28: MIDWEEK BY ZAP 11-28-18
hobie -- Wednesday, 13-Jan-2021 05:52:08

POOFness for DEC 1: KIDS AND CARS PART 2
hobie -- Wednesday, 13-Jan-2021 05:52:08

POOFness for DEC 2: IMAGINE THAT WE ARE FREE
hobie -- Wednesday, 13-Jan-2021 05:52:08

POOFness for DEC 5: MIDWEEK BY ZAP 12-05-18
hobie -- Wednesday, 13-Jan-2021 05:52:08

POOFNESS for DEC 8: STAFF
hobie -- Wednesday, 13-Jan-2021 05:52:08

POOFness for DEC 10: Ring the bells...
hobie -- Wednesday, 13-Jan-2021 05:52:00

POOFness for DEC 12: MIDWEEK BY ZAP 12-12-18
hobie -- Wednesday, 13-Jan-2021 05:52:00

POOFness for DEC 14: ZAP Part 2
hobie -- Wednesday, 13-Jan-2021 05:51:59

POOFness for DEC 16: A Little Good News
hobie -- Wednesday, 13-Jan-2021 05:51:59

POOFness for DEC 19: MIDWEEK BY ZAP 12-19-18
hobie -- Wednesday, 13-Jan-2021 05:52:00

POOFness for DEC 23: It's Beginning to Look a Lot Like Christmas
hobie -- Wednesday, 13-Jan-2021 05:52:00

POOFness for DEC 24: A CHRISTMAS GIFT FOR THE KIDS
hobie -- Wednesday, 13-Jan-2021 05:52:00

POOFness for DEC 30: Auld Lang Syne
hobie -- Wednesday, 13-Jan-2021 05:52:19

POOFness for JAN 2: MIDWEEK BY ZAP 1-02-19
hobie -- Saturday, 9-Jan-2021 07:27:44

POOFness for JAN 6: FLY LIKE AN EAGLE
hobie -- Wednesday, 13-Jan-2021 05:52:19

POOFness for JAN 9: MIDWEEK BY ZAP 1-09-19
hobie -- Wednesday, 13-Jan-2021 05:52:19

POOFness for JAN 13: ATTORNEY
hobie -- Wednesday, 13-Jan-2021 05:51:57

POOFness for JAN 13: Poison In The Well
hobie -- Wednesday, 13-Jan-2021 05:51:57

POOFness for JAN 16: MIDWEEK BY ZAP 1-16-19
hobie -- Wednesday, 13-Jan-2021 05:51:57

POOFness for JAN 20: We Can Help Heal The World
hobie -- Wednesday, 13-Jan-2021 05:51:57

POOFness for JAN 23: MIDWEEK BY ZAP 1-23-19
hobie -- Wednesday, 13-Jan-2021 05:51:57

POOFness for JAN 23: LAPIS
hobie -- Wednesday, 13-Jan-2021 05:51:57

POOFness for JAN 27: To Dream the Impossible Dream
hobie -- Wednesday, 13-Jan-2021 05:52:26

POOFness for JAN 30: MIDWEEK BY ZAP 1-30-19
hobie -- Wednesday, 13-Jan-2021 05:52:26

POOFness for JAN 31: DID YOU KNOW UPDATE BY DJ
hobie -- Wednesday, 13-Jan-2021 05:52:26

POOFness for FEB 3/4: People Get Ready
hobie -- Wednesday, 13-Jan-2021 05:52:26

POOFness for FEB 6: MIDWEEK BY ZAP 2-06-19
hobie -- Wednesday, 13-Jan-2021 05:52:26

Reader: 'I cannot believe that anyone believes the crap that the "predator in chief" says !'
hobie -- Wednesday, 13-Jan-2021 05:52:26

Reader: "Grow the hell up ..."
hobie -- Wednesday, 13-Jan-2021 05:52:26

Interesting how absolutle NO ONE ever said boo about Obama whenhe screwed up NM *NM*
Journey -- Wednesday, 13-Jan-2021 05:52:26

I can safely say the same about Obama you poor excuse for a human ... *NM*
Journey -- Wednesday, 13-Jan-2021 05:52:26

Now, now, no ad hominem attacks, even against readers
MrFusion -- Wednesday, 13-Jan-2021 05:52:26

Unless your MrFusion.. right??? *NM*
RumorMail -- Wednesday, 13-Jan-2021 05:52:26

Reader: "The Choice? America or the USA, Inc. - Did Trump Give Congress An Ultimatum?"
hobie -- Wednesday, 13-Jan-2021 05:52:26

Listen up ya'll --- Evil Spirits have to Incanate In Human Flesh...Somewhere...
Watchman -- Wednesday, 13-Jan-2021 05:52:26

POOFness for FEB 8: CHILDREN
hobie -- Wednesday, 13-Jan-2021 05:52:26

POOFness for FEB 10: I'd Like To Teach The World To Sing
hobie -- Wednesday, 13-Jan-2021 05:51:59

Reader: "Take our cars? Stop all airplanes? Insanity ..."
hobie -- Wednesday, 13-Jan-2021 05:51:59

Reader: "Is it possible for people so heavily programmed to believe in the superiority of Capitalism to envision a world without money?"
hobie -- Wednesday, 13-Jan-2021 05:51:59

link: DailySignal - "Why Democratic Socialists Can't Claim Sweden, Denmark as Success Stories"
hobie -- Wednesday, 13-Jan-2021 05:51:59

POOFness for FEB 13: MIDWEEK BY ZAP 2-13-19
hobie -- Wednesday, 13-Jan-2021 05:51:59

POOFness for FEB 17: Hope In Front Of Me
hobie -- Wednesday, 13-Jan-2021 05:51:59

POOFness for FEB 20: MIDWEEK BY ZAP 2-20-19
hobie -- Wednesday, 13-Jan-2021 05:51:59

POOFness for FEB 22: CRUNCHES
hobie -- Wednesday, 13-Jan-2021 05:51:59

POOFness for FEB 24: Times They Are A-Changin'
hobie -- Wednesday, 13-Jan-2021 05:52:11

POOFness for FEB 27: MIDWEEK BY ZAP 2-27-19
hobie -- Wednesday, 13-Jan-2021 05:52:12

POOFness for MAR 1: THE START
hobie -- Wednesday, 13-Jan-2021 05:52:12

POOFness for MAR 3: Movement Afoot
hobie -- Wednesday, 13-Jan-2021 05:52:12

POOFness for MAR 6: MIDWEEK BY ZAP 3-06-19
hobie -- Wednesday, 13-Jan-2021 05:52:12

POOFness for MAR 10: PEOPLE HAVE GOT TO BE FREE
hobie -- Wednesday, 13-Jan-2021 05:52:12

POOFness for MAR 14: MIDWEEK BY ZAP 3-14-19
hobie -- Wednesday, 13-Jan-2021 05:52:29

POOFness for MAR 17: When Irish Eyes Are Smiling
hobie -- Wednesday, 13-Jan-2021 05:52:29

POOFness for MAR 20: MIDWEEK BY ZAP 3-20-19
hobie -- Wednesday, 13-Jan-2021 05:52:29

POOFness for MAR 24: Every Things Going To Be Alright
hobie -- Wednesday, 13-Jan-2021 05:52:29

POOFness for MAR 27: MIDWEEK BY ZAP 3-27-19
hobie -- Wednesday, 13-Jan-2021 05:51:55

link to PDF: the DNA example form
hobie -- Wednesday, 13-Jan-2021 05:51:55

POOFness for MAR 31: TRY
hobie -- Wednesday, 13-Jan-2021 05:51:55

POOFness for APR 4: MIDWEEK BY ZAP 4-4-19
hobie -- Wednesday, 13-Jan-2021 05:51:54

POOFness for APR 7: I HOPE YOU DANCE
hobie -- Wednesday, 13-Jan-2021 05:51:55

POOFness for APR 10: MIDWEEK BY ZAP 4-10-19
hobie -- Wednesday, 13-Jan-2021 05:52:17

POOFness for APR 14: BRING ME HIGHER LOVE
hobie -- Wednesday, 13-Jan-2021 05:52:17

POOFness for APR 18: Medicine & Lights
hobie -- Wednesday, 13-Jan-2021 05:52:17

POOFness for APR 18: MIDWEEK BY ZAP 4-17-19
hobie -- Wednesday, 13-Jan-2021 05:52:17

POOFness for APR 21: The Great Storm Is Over
hobie -- Wednesday, 13-Jan-2021 05:52:17

POOFness for APR 24: MIDWEEK BY ZAP 4-24-19
hobie -- Wednesday, 13-Jan-2021 05:52:26

POOFness for APR 28: In Your Eyes
hobie -- Wednesday, 13-Jan-2021 05:52:26

POOFness for MAY 1: MIDWEEK BY ZAP 5-01-19
hobie -- Wednesday, 13-Jan-2021 05:52:26

POOFness for MAY 5: Shaking The Tree
hobie -- Wednesday, 13-Jan-2021 05:52:26

POOFness for MAY 8: MIDWEEK BY ZAP 5-08-19
hobie -- Wednesday, 13-Jan-2021 05:52:00

POOFness for MAY 9: LAST CALL
hobie -- Wednesday, 13-Jan-2021 05:52:00

POOFness for MAY 12: A MOTHERS FOREVER LOVE
hobie -- Wednesday, 13-Jan-2021 05:52:00

POOFness for MAY 16: MIDWEEK BY ZAP 5-16-19
hobie -- Wednesday, 13-Jan-2021 05:52:00

POOFness for MAY 19: BLACK AND WHITE
hobie -- Wednesday, 13-Jan-2021 05:52:00

POOFness for MAY 22: MIDWEEK BY ZAP 5-22-19
hobie -- Wednesday, 13-Jan-2021 05:52:00

POOFness for MAY 24: CHILDREN IN NEED
hobie -- Wednesday, 13-Jan-2021 05:52:31

POOFness for MAY 26: What's Going On
hobie -- Wednesday, 13-Jan-2021 05:52:31

POOFness for MAY 28: ZAP
hobie -- Wednesday, 13-Jan-2021 05:52:31

POOFness for MAY 29: MIDWEEK BY ZAP 5-29-19
hobie -- Wednesday, 13-Jan-2021 05:52:31

POOFness for JUN 2: High Time We Went
hobie -- Wednesday, 13-Jan-2021 05:52:31

POOFness for JAN 5: MIDWEEK BY ZAP 6-05-19 EMERGENCY
hobie -- Wednesday, 13-Jan-2021 05:52:31

POOFness for JUNE 9: Learn To Be Still
hobie -- Wednesday, 13-Jan-2021 05:52:37

POOFness for JUN 12: MIDWEEK BY ZAP 6-12-19
hobie -- Wednesday, 13-Jan-2021 05:52:37

POOFness for JUNE 16: (preliminary) ZAP Only
hobie -- Wednesday, 13-Jan-2021 05:52:37

POOFness for JUNE 19: MIDWEEK BY ZAP 6-19-19
hobie -- Wednesday, 13-Jan-2021 05:52:37

POOFness for JUN 23: Get up, Stand up!
hobie -- Wednesday, 13-Jan-2021 05:52:37

POOFness for JUN 25: Losing Focus
hobie -- Wednesday, 13-Jan-2021 05:52:37

POOFness for JUN 26: MIDWEEK BY ZAP 6-26-19
hobie -- Wednesday, 13-Jan-2021 05:52:37

Reader: "Thank you, Zap, for the 2 stories of the painter of the face of Jesus."
hobie -- Wednesday, 13-Jan-2021 05:52:28

POOFness for JUN 29: THE RELEASE
hobie -- Wednesday, 13-Jan-2021 05:52:28

POOFness for JUN 30: HIGH ROAD
hobie -- Wednesday, 13-Jan-2021 05:52:28

POOFness for JUL 2: DID YOU KNOW?
hobie -- Wednesday, 13-Jan-2021 05:52:28

POOFness for JUL 4: MIDWEEK BY ZAP 7-04-19
hobie -- Wednesday, 13-Jan-2021 05:52:28

POOFness for JUL 7: SLEDGEHAMMER
hobie -- Wednesday, 13-Jan-2021 05:52:28

POOFness for JUL 10: MIDWEEK BY ZAP 7-10-19
hobie -- Wednesday, 13-Jan-2021 05:52:28

Reade: "The carbon being released by MAN.. IS NOT the main culprit"
hobie -- Wednesday, 13-Jan-2021 05:52:28

POOFness for JUL 14: Healing The World
hobie -- Wednesday, 13-Jan-2021 05:52:17

POOFness for JUL 15: Lapis Update By Zap
hobie -- Wednesday, 13-Jan-2021 05:52:17

POOFness for JUL 17: MIDWEEK BY ZAP 17-07-19
hobie -- Wednesday, 13-Jan-2021 05:52:17

POOFness for JUL 21: Mister Blue Sky
hobie -- Wednesday, 13-Jan-2021 05:52:17

POOFness for JUL 25: MIDWEEK BY ZAP 7-25-19
hobie -- Wednesday, 13-Jan-2021 05:52:17

POOFness for JUL 28: Just came back to say goodbye
hobie -- Wednesday, 13-Jan-2021 05:52:17

POOFness for JUL 31: MIDWEEK BY ZAP 7-31-19
hobie -- Wednesday, 13-Jan-2021 05:52:07

POOFness for AUG 3: Last Minute Blackout Issues
hobie -- Wednesday, 13-Jan-2021 05:52:07

POOFness for AUG 4: Katmandu
hobie -- Wednesday, 13-Jan-2021 05:52:07

POOFness for AUG 7: MIDWEEK BY ZAP 8-07-19
hobie -- Wednesday, 13-Jan-2021 05:52:06

POOFness for AUG 11: WAITING FOR THE WORLD FOR CHANGE
hobie -- Wednesday, 13-Jan-2021 05:52:16

POOFness for AUG 14: MIDWEEK BY ZAP 8-14-19
hobie -- Wednesday, 13-Jan-2021 05:52:16

POOFness for AUG 17: A LITTLE BOY
hobie -- Wednesday, 13-Jan-2021 05:52:16

POOFness for AUG 18: COME TOMORROW
hobie -- Wednesday, 13-Jan-2021 05:52:16

POOFness for AUG 21: MIDWEEK BY ZAP 8-21-19
hobie -- Wednesday, 13-Jan-2021 05:52:16

POOFness for AUG 23: RV WEEKEND - MARTIAL LAW
hobie -- Wednesday, 13-Jan-2021 05:52:16

POOFness for AUG 25: LOVE LOVE
hobie -- Wednesday, 13-Jan-2021 05:52:23

POOFness for AUG 28: FLORIDA WEATHER
hobie -- Wednesday, 13-Jan-2021 05:52:23

POOFness for AUG 28: MIDWEEK BY ZAP 8-28-19
hobie -- Wednesday, 13-Jan-2021 05:52:23

POOFness for SEPT 1: STILL STANDING
hobie -- Wednesday, 13-Jan-2021 05:52:23

POOFness for SEPT 4: MIDWEEK BY ZAP 9-04-19
hobie -- Wednesday, 13-Jan-2021 05:52:23

POOFness for SEPT 8: FOOD FOR A TODDLER
hobie -- Wednesday, 13-Jan-2021 05:52:25

POOFness for SEPT 8: Universal Love
hobie -- Wednesday, 13-Jan-2021 05:52:24

POOFness for SEP 11: MIDWEEK BY ZAP 9-11-19
hobie -- Wednesday, 13-Jan-2021 05:52:25

POOFness for SEPT 15: "Two Tickets To Paradise"
hobie -- Wednesday, 13-Jan-2021 05:52:24

POOFness for SEPT 17: TERMINUS
hobie -- Wednesday, 13-Jan-2021 05:52:24

POOFness for SEPT 21: TERMINUS FINISH
hobie -- Wednesday, 13-Jan-2021 05:52:24

POOFness for SEPT 18: MIDWEEK BY ZAP 9-18-19
hobie -- Wednesday, 13-Jan-2021 05:52:25

POOFness for SEPT 22: MIND GAMES
hobie -- Wednesday, 13-Jan-2021 05:52:25

2 Questions
HotCoffee -- Wednesday, 13-Jan-2021 05:52:24

POOFness for SEP 25: MIDWEEK BY ZAP 9-25-19
hobie -- Wednesday, 13-Jan-2021 05:52:18

POOFness for SEP 29: PAINTED SMILE
hobie -- Wednesday, 13-Jan-2021 05:52:18

POOFness for OCT 2: MIDWEEK BY ZAP 10-2-19
hobie -- Wednesday, 13-Jan-2021 05:52:18

POOFness for OCT 6: UNCOVER THE GOLD
hobie -- Wednesday, 13-Jan-2021 05:52:18

POOFness for OCT 9: MIDWEEK BY ZAP 10-9-19
hobie -- Wednesday, 13-Jan-2021 05:52:04

POOFness for OCT 10: BANKERS AND LIFE
hobie -- Wednesday, 13-Jan-2021 05:52:04

POOFness for OCT 13: NIGHTS IN WHITE SATIN
hobie -- Wednesday, 13-Jan-2021 05:52:04

POOFness for OCT 20: ONE TIN SOLDIER
hobie -- Wednesday, 13-Jan-2021 05:52:04

POOFness for OCT 23: MIDWEEK BY ZAP 10-23-19
hobie -- Wednesday, 13-Jan-2021 05:52:09

POOFness for OCT 27: Sympathy For The Devil
hobie -- Wednesday, 13-Jan-2021 05:52:09

POOFness for NOV 3: Dweller on the Threshold
hobie -- Thursday, 28-Nov-2019 19:58:19

POOFness for NOV 8: INDIANA CLONES AND THE RAIDERS OF THE LOST BANK
hobie -- Wednesday, 13-Jan-2021 05:52:15

POOFness for NOV 10: "Keep on Truckin"
hobie -- Wednesday, 13-Jan-2021 05:52:15

POOFness for NOV 13: COMMUNICATION NEEDS
hobie -- Wednesday, 13-Jan-2021 05:52:14

POOFness for NOV 15: FINALIZATION
hobie -- Wednesday, 13-Jan-2021 05:52:15

POOFness for NOV 17: BALL OF CONFUSION
hobie -- Wednesday, 13-Jan-2021 05:52:14

POOFness for NOV 23: FINALIZATION CONCLUSION
hobie -- Saturday, 23-Nov-2019 18:14:29

POOFness for NOV 24: MEMORIES
hobie -- Sunday, 24-Nov-2019 18:48:22

POOFness for NOV 26: THANKSGIVING NEWS
hobie -- Tuesday, 26-Nov-2019 18:57:27

Reader: "Ask Trumpie to do a chess move on them."
hobie -- Tuesday, 26-Nov-2019 18:57:27

POOFness for NOV 28: THANKSGIVING THANKS
hobie -- Thursday, 28-Nov-2019 19:58:19

POOFness for DEC 1: TREAT THE CHILDREN WELL
hobie -- Wednesday, 2-Dec-2020 20:25:38

POOFness for DEC 4: MIDWEEK BY ZAP 12-04-19
hobie -- Saturday, 9-Jan-2021 07:27:49

POOFness for DEC 5: CHRISTMAS IS COMING
hobie -- Saturday, 9-Jan-2021 07:27:49

POOFness for DEC 8: WE ARE THE WORLD
hobie -- Saturday, 9-Jan-2021 07:27:49

POOFness for DEC 15: A Little Kindness
hobie -- Saturday, 9-Jan-2021 07:27:39

POOFness for DEC 18: Midweek by Zap 12-18-19
hobie -- Saturday, 9-Jan-2021 07:27:39

POOFness for DEC 19: BREAKING DEEP STATE TAKEDOWN START
hobie -- Saturday, 9-Jan-2021 07:27:39

POOFness for DEC 19: A CHRISTMAS SOS
hobie -- Saturday, 9-Jan-2021 07:27:39

POOFness for DEC 22: 12 Days of Christmas
hobie -- Saturday, 9-Jan-2021 07:27:39

POOFness for DEC 25: Midweek by Zap 12-25-19
hobie -- Saturday, 9-Jan-2021 07:27:39

POOFness for DEC 26: MERRY CHRISTMAS
hobie -- Saturday, 9-Jan-2021 07:27:39

Reader: "...don't you think it's time for some accountability?"
hobie -- Saturday, 9-Jan-2021 07:27:39

POOFness for DEC 29: HAVE A GREAT NEW YEAR !!
hobie -- Saturday, 9-Jan-2021 07:27:39

POOFness for JAN 5: DON'T LIE TO ME
hobie -- Saturday, 9-Jan-2021 07:27:42

POOFness for JAN 8: Midweek by ZAP 01-08-20
hobie -- Saturday, 9-Jan-2021 07:27:42

POOFness for JAN 9: WE HAVE SUCCESS
hobie -- Saturday, 9-Jan-2021 07:27:42

POOFness for JAN 12: No Time For Fear
hobie -- Saturday, 9-Jan-2021 07:27:42

POOFness for JAN 15: Midweek by ZAP 01-15-20
hobie -- Saturday, 9-Jan-2021 07:27:42

POOFness for JAN 16: TRUST FUNDS CLEARED IN ACCOUNT
hobie -- Saturday, 9-Jan-2021 07:27:42

POOFness for JAN 19: Strange Phenomena
hobie -- Saturday, 9-Jan-2021 07:27:47

POOFness for JAN 22: Midweek by ZAP 01-22-20
hobie -- Saturday, 9-Jan-2021 07:27:46

POOFness for JAN 26: Days Like This
hobie -- Saturday, 9-Jan-2021 07:27:46

POOFness for JAN 30: VIRAL SURVIVAL
hobie -- Saturday, 9-Jan-2021 07:27:47

POOFness for FEB 3: ALL OF US WILL BE MOVING ON
hobie -- Saturday, 9-Jan-2021 07:27:41

POOFness for FEB 9: What you gonna do about me?
hobie -- Saturday, 9-Jan-2021 07:27:41

POOFness for FEB 16: FIGHT THE VIRUS
hobie -- Saturday, 9-Jan-2021 07:27:41

POOFness for FEB 21: RELEASE
hobie -- Saturday, 9-Jan-2021 07:27:42

POOFness for FEB 23: MONEY FOR NOTHING
hobie -- Saturday, 9-Jan-2021 07:27:42

POOFness for FEB 26: Midweek by ZAP 2-26-20
hobie -- Saturday, 9-Jan-2021 07:27:42

POOFness for FEB 28: CELEBRATION
hobie -- Saturday, 9-Jan-2021 07:27:42

POOFness for MAY 1: Transformation
hobie -- Saturday, 9-Jan-2021 07:27:42

Reader, link to video: "Who is Dimash Kudaibergen - The male with (6 Octaves)"
hobie -- Saturday, 9-Jan-2021 07:27:42

POOFness for MAR 8: Watching and Waiting
hobie -- Saturday, 9-Jan-2021 07:27:40

POOFness for MAR 15: "Fear Is A Liar"
hobie -- Saturday, 9-Jan-2021 07:27:40

POOFness for MAR 18: MIDWEEK BY ZAP 3-18-20
hobie -- Saturday, 9-Jan-2021 07:27:40

POOFness for MAR 21: DARK TIMES
hobie -- Saturday, 9-Jan-2021 07:27:40

POOFness for MAR 22: "The Hands That Built America"
hobie -- Saturday, 9-Jan-2021 07:27:40

POOFness for MAR 25: MIDWEEK BY ZAP 3-25-20
hobie -- Saturday, 9-Jan-2021 07:27:46

POOFness for MAR 28: LOCKDOWN
hobie -- Saturday, 9-Jan-2021 07:27:46

POOFness for MAR 29: 'DON'T GIVE UP"
hobie -- Saturday, 9-Jan-2021 07:27:46

POOFness for MAR 31: MIDWEEK BY ZAP 3-25-20 (sic)
hobie -- Saturday, 9-Jan-2021 07:27:46

POOFness for APR 4: LOCKDOWN CONTINUES
hobie -- Saturday, 4-Apr-2020 19:59:28

POOFness for APR 5: WHY WORRY?
hobie -- Sunday, 5-Apr-2020 19:41:07

POOFness for APR 8: MIDWEEK BY ZAP 4-08-20
hobie -- Wednesday, 8-Apr-2020 20:24:09

35-min video: Aajonus Vonderplanitz - A virus is an internally-created solvent and cannot be contagious
hobie -- Monday, 20-Apr-2020 05:23:09

POOFness for APR 10: HAPPY EASTER
hobie -- Friday, 10-Apr-2020 18:55:05

POOFness for APR 12: COUNT YOUR BLESSINGS NAME THEM ONE BY ONE
hobie -- Sunday, 12-Apr-2020 20:44:12

POOFness for APR 15: MIDWEEK BY ZAP 4-15-20
hobie -- Wednesday, 15-Apr-2020 19:51:29

POOFness for APR 19: I WANT TO LIVE
hobie -- Sunday, 19-Apr-2020 20:09:11

POOFness for APR 23: THE CONJOB
hobie -- Thursday, 23-Apr-2020 18:13:41

POOFness for APR 26: Why Shouldn't We
hobie -- Sunday, 26-Apr-2020 19:23:35

POOFness for APR 29: MIDWEEK BY ZAP 4-29-20
hobie -- Wednesday, 29-Apr-2020 20:30:08

POOFness for APR 30: IT IS HERE
hobie -- Thursday, 30-Apr-2020 21:36:39

POOFness for MAY 3: Have You Ever Seen The Rain
hobie -- Sunday, 3-May-2020 19:17:09

POOFness for MAY 6: MIDWEEK BY ZAP
hobie -- Wednesday, 6-May-2020 23:15:11

POOFness for MAY 10: MOTHER
hobie -- Sunday, 10-May-2020 20:04:12

POOFness for MAY 13: MIDWEEK BY ZAP
hobie -- Wednesday, 13-May-2020 21:30:12

POOFness for MAY 15: CONJOB-19
hobie -- Friday, 15-May-2020 18:55:53

POOFness for MAY 17: " Ain't Got No "
hobie -- Sunday, 17-May-2020 20:36:47

POOFness for MAY 20: MIDWEEK BY ZAP
hobie -- Wednesday, 20-May-2020 23:23:32

POOFness for MAY 22: BANKERS BALL
hobie -- Sunday, 24-May-2020 11:43:02

Reader: US billionaire wealth skyrockets to over $3 TRILLION during pandemic
RumorMail -- Sunday, 24-May-2020 11:41:06

Reader: Billionaire Wealth, U.S. Job Losses and Pandemic Profiteers
RumorMail -- Sunday, 24-May-2020 11:43:02

POOFness for MAY 24: "Memories"
hobie -- Sunday, 24-May-2020 20:00:23

POOFness for MAY 27: MIDWEEK BY ZAP
hobie -- Wednesday, 27-May-2020 19:06:23

POOFness for MAY 29: A PLACE TO CALL HOME
hobie -- Friday, 29-May-2020 19:46:50

POOFness for MAY 31: OUT OF THE BLUE
hobie -- Sunday, 31-May-2020 20:34:24

POOFness for JUN 3: THE MIDWEEK BY ZAP
hobie -- Wednesday, 3-Jun-2020 20:41:02

POOFness for JUN 5: FINAL CLEARANCE
hobie -- Friday, 5-Jun-2020 22:05:32

any bank will loan on expected money (NM)
Merlin2012 -- Friday, 5-Jun-2020 22:05:32

POOFness for JUN 7: A CHANGE IS GONNA COME
hobie -- Monday, 8-Jun-2020 03:09:55

What? No begging for money?
Merlin2012 -- Monday, 8-Jun-2020 00:40:12

No begging, but an acknowledgement of help offered
hobie -- Wednesday, 10-Jun-2020 23:24:36

Re: No begging, but an acknowledgmenet of help offered
Merlin2012 -- Tuesday, 9-Jun-2020 22:41:52

Reader: "[Zap's message] is difficult to understand if you have not been brought to this collective knowledge through a series of ..."
hobie -- Tuesday, 9-Jun-2020 00:22:14

I've read on and off for over 20 years and...
HotCoffee -- Monday, 8-Jun-2020 17:44:42

Amen, Sistah... :-)) *NM*
RumorMail -- Monday, 8-Jun-2020 17:44:42

Reader b: "Just one more example - we have seen progress since we began paying attention - this from today..."
hobie -- Tuesday, 9-Jun-2020 00:22:14

POOFness for JUN 10: THE MIDWEEK BY ZAP
hobie -- Wednesday, 10-Jun-2020 20:47:14

POOFness for JUNE 14: LOVE ..."THY WILL BE DONE"
hobie -- Sunday, 14-Jun-2020 20:32:35

POOFness for JUN 17: THE MIDWEEK BY ZAP
hobie -- Wednesday, 17-Jun-2020 22:10:25

POOFness for JUN 18: DIVINE PLAN
hobie -- Thursday, 18-Jun-2020 19:22:24

POOFness for JUN 21: Happy Father's Day
hobie -- Sunday, 21-Jun-2020 20:58:57

POOFness for JUN 23: TIMINGS
hobie -- Tuesday, 23-Jun-2020 19:11:46

POOFness for JUN 24: THE MIDWEEK BY ZAP
hobie -- Wednesday, 24-Jun-2020 19:51:17

POOFness for JUN 28: UNDER PRESSURE
hobie -- Sunday, 28-Jun-2020 20:07:09

POOFness for JUL 1: THE MIDWEEK BY ZAP
hobie -- Wednesday, 1-Jul-2020 20:16:13

POOFness for JUL 5: THESE ARE THE DAYS
hobie -- Sunday, 5-Jul-2020 20:35:37

POOFness for JUL 8: THE MIDWEEK BY ZAP
hobie -- Wednesday, 8-Jul-2020 21:08:05

POOFness for JUL 12: CHANGES ARE ON THE WAY
hobie -- Sunday, 12-Jul-2020 21:02:13

POOFness for JUL 15: THE MIDWEEK BY ZAP
hobie -- Wednesday, 15-Jul-2020 19:30:15

POOFness for JUL 15: TIRED
hobie -- Wednesday, 15-Jul-2020 19:36:44

The previously unposted POOFness for JUL 9: BANKERS AND MY BODY PARTS
hobie -- Wednesday, 15-Jul-2020 19:36:44

POOFness for JUL 19: Conviction Of The Heart
hobie -- Sunday, 19-Jul-2020 21:11:02

POOFness for JUL 22: THE MIDWEEK BY ZAP
hobie -- Thursday, 23-Jul-2020 00:05:27

Reader: "PCR for CORONAVIRUS is clearly NOT based on DNA."
hobie -- Thursday, 23-Jul-2020 00:05:27

POOFness for JUL 25: WORK LOAD TO COME
hobie -- Saturday, 25-Jul-2020 20:25:05

POOFness for JUL 26: Candles In The Rain
hobie -- Sunday, 26-Jul-2020 20:14:26

POOFness for JUL 29: THE MIDWEEK BY ZAP
hobie -- Wednesday, 29-Jul-2020 20:08:18

POOFness for JUL 30: BANKERS NETHERS
hobie -- Friday, 31-Jul-2020 02:47:14

Reader: "This must be the longest international bank transfer in history."
hobie -- Friday, 31-Jul-2020 02:47:14

POOFness for AUG 2: LEAP OF FAITH
hobie -- Sunday, 2-Aug-2020 21:30:53

POOFness for AUG 5: THE MIDWEEK BY ZAP
hobie -- Thursday, 6-Aug-2020 04:50:41

Reader, link: "Child malnutrition and COVID-19: the time to act is now - The Lancet"
hobie -- Thursday, 6-Aug-2020 04:50:41

POOFness for AUG 6: LAWYERS WIN
hobie -- Thursday, 6-Aug-2020 22:53:54

Ground Hog Day deja vu (no msg) *NM*
Merlin2012 -- Thursday, 6-Aug-2020 23:14:52

POOFness for AUG 9: DON'T STOP THINKING ABOUT TOMORROW
hobie -- Sunday, 9-Aug-2020 23:41:24

POOFness for AUG 12: THE MIDWEEK BY ZAP
hobie -- Wednesday, 12-Aug-2020 20:32:06

POOFness for AUG 14: RELEASE FINALLY
hobie -- Friday, 14-Aug-2020 20:57:04

POOFness for AUG 16: "Love's In Need Of Love Today"
hobie -- Sunday, 16-Aug-2020 20:23:07

POOFness for AUG 19: THE MIDWEEK BY ZAP
hobie -- Wednesday, 19-Aug-2020 20:59:58

POOFness for AUG 20: OXYGEN NEEDED
hobie -- Friday, 21-Aug-2020 00:50:58

I find it odd.....
HotCoffee -- Friday, 21-Aug-2020 00:50:58

POOFness for AUG 23: "Empathy and Comedy"
hobie -- Sunday, 23-Aug-2020 20:35:43

POOFness for AUG 26: THE MIDWEEK BY ZAP
hobie -- Wednesday, 26-Aug-2020 20:13:19

POOFness for AUG 27: END OF THE MONTH
hobie -- Friday, 28-Aug-2020 00:09:57

POOFness for AUG 30: DON'T GIVE UP
hobie -- Monday, 31-Aug-2020 00:06:43

POOFness for SEP 2: BANKERS AND SYSTEM CHANGE
hobie -- Wednesday, 2-Sep-2020 14:46:45

want to know what a "shill" sounds like, read this post aloud
Merlin2012 -- Tuesday, 1-Sep-2020 23:35:47

Reader T writes in re: Merlin2012's post: "WOW! This post is totally unnecessary and out of line." *NM*
hobie -- Wednesday, 2-Sep-2020 05:01:43

Reader: "Those writing that newsletter have had the same story 4 years and years now."
hobie -- Wednesday, 2-Sep-2020 20:01:00

Reader: "I knew Poof personally."
hobie -- Wednesday, 2-Sep-2020 20:01:00

POOFness for SEP 2: THE MIDWEEK BY ZAP
hobie -- Wednesday, 2-Sep-2020 20:11:19

POOFness for SEP 5: RELEASE DONE
hobie -- Saturday, 5-Sep-2020 20:43:58

POOFness for SEP 6: THE WORLD
hobie -- Saturday, 12-Sep-2020 23:58:12

50-min video: "Saving Our Children! (MUST WATCH)" (Real reason for certain lockdowns and curfews?)
hobie -- Sunday, 13-Sep-2020 00:41:34

POOFness for SEP 9: THE MIDWEEK BY ZAP
hobie -- Wednesday, 9-Sep-2020 21:09:34

POOFness for SEP 10: BANK FIRST
hobie -- Friday, 11-Sep-2020 00:37:19

POOFness for SEP 13: IT'S GOING ON
hobie -- Monday, 14-Sep-2020 19:07:15

POOFness for SEP 15: FUNDS & REDEMPTIONS
hobie -- Tuesday, 15-Sep-2020 18:36:17

POOFness for SEP 16: THE MIDWEEK BY ZAP
hobie -- Wednesday, 16-Sep-2020 20:49:55

POOFness for SEP 20: Hold Your Head Up
hobie -- Sunday, 20-Sep-2020 23:34:57

POOFness for SEP 22: IN THE SYSTEM
hobie -- Tuesday, 22-Sep-2020 19:06:37

POOFness for SEP 23: THE MIDWEEK BY ZAP
hobie -- Wednesday, 23-Sep-2020 20:36:48

POOFness for SEP 28: March March
hobie -- Monday, 28-Sep-2020 20:22:12

POOFness for SEP 30: SUCCESS AT LAST
hobie -- Wednesday, 30-Sep-2020 20:07:31

POOFness for SEP 30: THE MIDWEEK BY ZAP
hobie -- Wednesday, 30-Sep-2020 20:15:27

POOFness for OCT 4: "Where's The Good People"
hobie -- Sunday, 4-Oct-2020 20:36:33

POOFness for OCT 6: STREETS OF HONG KONG
hobie -- Tuesday, 6-Oct-2020 19:37:01

POOFness for OCT 8: THE MIDWEEK BY ZAP
hobie -- Thursday, 8-Oct-2020 18:36:09

POOFness for OCT 10: WE WON
hobie -- Sunday, 11-Oct-2020 01:00:44

POOFness for OCT 12: ALL SHOOK UP
hobie -- Monday, 12-Oct-2020 20:24:24

POOFness for OCT 14: THE MIDWEEK BY ZAP
hobie -- Wednesday, 14-Oct-2020 21:09:09

POOFness for OCT 18: DON'T STOP
hobie -- Sunday, 18-Oct-2020 19:44:45

POOFness for OCT 19: WE WON (Two More Days)
hobie -- Monday, 19-Oct-2020 19:15:21

POOFness for OCT 21: THE MIDWEEK BY ZAP
hobie -- Wednesday, 21-Oct-2020 20:25:15

POOFness for OCT 22: SERIOUS EMERGENCY
hobie -- Thursday, 22-Oct-2020 20:25:11

POOFness for OCT 25: WHAT THE WORLD NEEDS NOW
hobie -- Sunday, 25-Oct-2020 20:32:03

POOFness for OCT 28: THE MIDWEEK BY ZAP
hobie -- Wednesday, 28-Oct-2020 20:09:44

POOFness for OCT 29: THE LAST DAYS
hobie -- Thursday, 29-Oct-2020 19:54:02