RMN is Reader Supported

Our Goal for
MAY 6 - JUN 5:
$1,500


Click Widget
or Click Here to contribute.
---
---
Checks & Money Orders:
Raye Allan Smith
P.O. Box 95
Ashtabula, OH 44005
---
Users Online:
54
---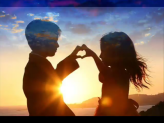 Dewitt Jones' Video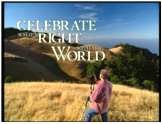 "Celebrate What's Right
With The World"
---
"When the
Starships Fly!"
---
The Theme for The Obergon Chronicles
---
The Obergon Chronicles ebook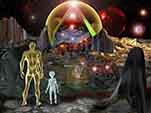 ---
RUMOR MILL
NEWS RADIO
---
CGI ROOM
Common Ground
Independent Media
---
WHAT ARE
THE FACTIONS?
---
THE AMAZING
RAYELAN ALLAN
---
BIORHYTHMS
---
LOTTO PICKS
---
OTHER WAYS TO DONATE
---
---
---


RUMOR MILL NEWS AGENTS WHO'VE BEEN INTERVIEWED ON RUMOR MILL NEWS RADIO
______________

NOVEMBER 2008



Kevin Courtois - Kcbjedi

______________



Dr Robin Falkov


______________



Melinda Pillsbury Hr1




Melinda Pillsbury Hr2


______________



Daneen Peterson


______________



Daneen Peterson


______________

Disclosure Hr1


Disclosure Hr2
______________

Scribe
______________

in_PHI_nitti
______________

Jasmine Hr1
Jasmine Hr2
______________

Tom Chittum Hr1
Tom Chittum Hr2
______________

Kevin Courtois
______________

Dr Syberlux
______________

Gary Larrabee Hr1
Gary Larrabee Hr2
______________

Kevin Courtois
______________

Pravdaseeker Hr1
Pravdaseeker Hr2
______________

DECEMBER 2008

Tom Chittum
______________

Crystal River
______________

Stewart Swerdlow Hr1
Stewart Swerdlow Hr2
______________

Janet Swerdlow Hr1
Janet Swerdlow Hr2
______________

Dr. Robin Falkov Hr1
Dr. Robin Falkov Hr2
Dr. Robin Falkov Hr3

JANUARY 2009 ______________

Patriotlad
______________

Patriotlad
______________

Crystal River
______________

Patriotlad
______________

Dr. Robin Falcov
______________

Patriotlad

FEBRUARY 2009


Find UFOs, The Apocalypse, New World Order, Political Analysis,
Alternative Health, Armageddon, Conspiracies, Prophecies, Spirituality,
Home Schooling, Home Mortgages and more, in:
Rumor Mill News Reading Room, Current Archive


POOFness for MAR 8: Watching and Waiting
Posted By: hobie
Date: Saturday, 9-Jan-2021 07:27:40
www.rumormill.news/142003
In Response To: POOFness for DEC 1: TREAT THE CHILDREN WELL (hobie)
Hi, Folks -

Received via e-mail:

=====

Subject: Watching and Waiting
From: "The Office of Poofness" <2goforth@humanus.ca>
Date: Sun, March 8, 2020 7:00 pm

"Watching And Waiting"
Moody Blues
Watching and waiting


For a friend to play with
Why have I been alone so long
Mole he is burrowing his way to the sunlight
He knows there's someone there so strong

Cos here there's lots of room for doing
The thing you've always been denied
Look and gather all you want to
There's no one here to stop you trying

Soon you will see me
Cos I'll be all around you
But where I come from I can't tell
But don't be alarmed by my fields and my forests
They're here for only you to share

Cos here there's lots of room for doing
The things you've always been denied
So look and gather all you want to
There's no one here to stop you trying

Watching and waiting
For someone to understand me
I hope it won't be very long

https://www.youtube.com/watch?v=JLB-W3gLkyM

POOF SAID



Greetings and Salutations:

There is a system in place that set this off and to create pandemonium and the efforts to contain it are not that swift. People are not sure who to believe nor what to do. Just stay the course and make the best of each day. Be mindful and know that this thing doesn't kill people in general unless they are in a hospital setting. It is very interesting that many hospitals unknowingly are spreading this stuff. So stay out of those. Not a good thing.

And for you who wait, this is the latest information that we can assure you of. There are issues that now cloud the market place and untold baggage about the reparations and the need to satisfy the long over- due edicts a foot. There are things that make men's hair turn gray and those are the things that create even more consternation.

The openings for a shift and for a release of funds are quite handily around and could be the gateway for this to now happen.

There are things that need to yet happen and key players who still want to mess the whole thing up but they are not heavyweights and we think that the shifting times of scattered directives are in your favor.

Love and Kisses
Poof



SUSAN SAYS

Dear Community,

BEING PREPARED

Being prepared,
Is a life long commitment to learn...
What it takes to remain and keep,
A kept interest in life.
And all that this blessing gives,
To experience what it has to offer.

Making mistakes made to correct,
Is part of the process.
Few exceptions are given green lights,
To continue to glide through life...
Admiring the scenery.
Falling down to get up off knees,
Is the reality those determined face.
With a doing to leave behind...
Heartbreaks and deceptions to forget,
Whatever it was thought important...
To grieve over being disappointed.
Tears to drip to get over it,
Is an expectation.

No test to pass is done successfully, Without being prepared...
For the task to accomplish,
One's satisfaction to have earned.

Lawrence S. Pertillar

PP's:

There is great expectations of delivery right now of the Prosperity Programs. Right this moment everything points to GO. We sure hope so. !!!

Namaste,

Susan

For anyone who is concerned about change of address issues, consultations are available. Please go to 2goforth@safe-mail.net for more details.

ZAP SAYS



HI ALL

WE ARE JUST ABOUT THERE, AND IT WILL NOT BE LONG NOW. EVERYTHING HAS BEEN CHECKED AND DOUBLE CHECKED AND THERE ARE NO MISTAKES AND THE REGULATORS ARE HAPPY. OUR RELEASE IS FINALLY ABOUT TO LET US BEGIN WORK.

HOW WILL THE COVID-19 AFFECT US? NOT THAT MUCH REALLY. IF YOU TAKE THE PRECAUTIONS AGAINST THIS NASTINESS, YOU SHOULD BE OK. WE ARE BEING CAREFUL AND DOING EVERYTHING WE CAN TO REMAIN SAFE.

I RECEIVED A VERY COMPREHENSIVE INSTRUCTION SET FROM A GOOD MAN THAT CARES, AND EVEN THOUGH THIS INFORMATION MAY BE REDUNDANT, PLEASE RE-READ IT AND TAKE IT TO HEART. IT MAY SAVE A LIFE OR TEN.

Dr Robb a virologist at UC San Diego, wrote this to his colleagues: Titled A DOCTOR WHO ADVISES DOCTORS RE THE CORONAVIRUS: "Date: February 26, 2020 at 2:35:50 PM EST Subject: What I am doing for the upcoming COVID-19 (coronavirus) pandemic

Dear Colleagues,

As you may recall, when I was a professor of pathology at the University of California San Diego, I was one of the first molecular virologists in the world to work on coronaviruses (the 1970s). I was the first to demonstrate the number of genes the virus contained. Since then, I have kept up with the coronavirus field and its multiple clinical transfers into the human population (e.g., SARS, MERS), from different animal sources.

The current projections for its expansion in the US are only probable, due to continued insufficient worldwide data, but it is most likely to be widespread in the US by mid to late March and April. Here are the precautions that I will take. These are the same precautions I currently use during our influenza seasons, except for the mask and gloves.: ( NB, not all agree with the mask)

1) NO HANDSHAKING! Use a fist bump, slight bow, elbow bump, etc.

2) Use ONLY your knuckle to touch light switches. elevator buttons, etc.. Lift the gasoline dispenser with a paper towel or use a disposable glove.

3) Open doors with your closed fist or hip - do not grasp the handle with your hand, unless there is no other way to open the door. Especially important on bathroom and post office/commercial doors.

4) Use disinfectant wipes at the stores, including wiping the handle and child seat in grocery carts.

5) Wash your hands with soap for 10-20 seconds and/or use a greater than 60% alcohol-based hand sanitizer whenever you return home from ANY activity that involves locations where other people have been.

6) Keep a bottle of sanitizer available at each of your home's entrances. AND in your car for use after getting gas or touching other contaminated objects when you can't immediately wash your hands.

7) If possible, cough or sneeze into a disposable tissue and discard. Use your elbow only if you have to. The clothing on your elbow will contain infectious virus that can be passed on for up to a week or more! What I have stocked in preparation for the pandemic spread to the US:

8.) Latex or nitrile latex disposable gloves for use when going shopping, using the gasoline pump, and all other outside activity when you come in contact with contaminated areas.

Note: This virus is spread in large droplets by coughing and sneezing. This means that the air will likely not infect you! BUT all the surfaces where these droplets land are infectious for about a week on average - everything that is associated with infected people will be contaminated and potentially infectious.

This virus has cell receptors for lung cells (it thus infects your lungs)

9.) Stock up with simple inexpensive disposable surgical masks and use them ONLY to prevent you from touching your nose and/or mouth (We touch our nose/mouth 90X/day without knowing it!). They are not the same as the filtered N95 masks that need to be reserved for those infected and health care workers.

This is the only way this virus can infect you - it is lung-specific. The mask will not prevent the virus in a direct sneeze from getting into your nose or mouth - it is only to keep you from touching your nose or mouth.

10.) Stock up now with hand sanitizers and latex/nitrile gloves (get the appropriate sizes for your family). The hand sanitizers must be alcohol-based and greater than 60% alcohol to be effective.

11.) Stock up now with zinc lozenges. These lozenges have been proven to be mildly effective in blocking coronavirus (and most other viruses) from multiplying in your throat and nasopharynx. Use as directed several times each day when you begin to feel ANY "cold-like" symptoms beginning. It is best to lie down and let the lozenge dissolve in the back of your throat and nasopharynx. Cold-Eeze lozenges is one brand available, but there are other brands of zinc lozenges available.

Tremendous worldwide efforts are being made to understand the molecular and clinical virology of this virus. Unbelievable molecular knowledge about the genomics, structure, and virulence of this virus has already been achieved. BUT, there will be NO drugs or vaccines available this year to protect us or limit the infection within us. Only symptomatic support is available.

The best we can do is prevent it.

I hope these personal thoughts will be helpful during this pandemic. You are welcome to share this email.

James Robb, MD
http://www.jhh1964.com/

BE CAREFUL OF GUYS THAT PROFESS TO HAVE LOTIONS, NOTIONS, AND POTIONS THAT CAN COMBAT THIS VIRUS. ONE PROMINENT FELLOW, A DOCTOR SUPPOSEDLY, A DR. ALLAN SPREEN, MD, TELLS US THAT SARS, MARS, AND NOW THE COVID-19 ALL CAME FROM BATS. HOLY BATCRAP BATBOY. MAYBE BATS CAUSE HANGNAILS TOO. MY CHINESE BUDDIES HERE KEEP CALLING HIM DR. SPLEEN AND CAN NOT FIGURE OUT WHY HE IS NAMED AFTER A HUMAN ORGAN AND SELLING MAGIC BAT SPRAY. SNUFFLES IS SHAKING HIS HEAD.

AS A STRONG ANTIVIRAL PREVENTATIVE, GO BUY OIL OF OREGANO AND TAKE IT DAILY. I BET IT WILL HAVE A WHOLE MORE EFFECT THAN MAGICAL BAT SPRAY. SNUFFLES IS SHAKING HIS HEAD UP AND DOWN NOW. MUST HAVE A TOOTH LOOSE. HAVE TO GO AND CHECK IT OUT.

THANKS EVERYBODY AND WE WILL SEE YOU WEDNESDAY.

GOD BLESS.

LOVE AND LIGHT
IN OUR SERVICE
ZAP
"GOD IS; I AM; WE ARE"
"BE GOOD, BE LEGAL, TELL TRUTH"
MARCH 8, 2020
"MAKE EARTH GREAT AGAIN"©
"MEGA"©
COPYRIGHT ZAP 2013-2019



DID YOU KNOW?

WOW ! The GCR/RV jungle drums are sure beating louder than usual. Of course there are circumstances or criteria, attached to the information, that allows for explanation for further delays that can't be proved or disproved.

Information says it has started, and if you are registered properly you will be getting a personal call from the administration of the end compensators with instructions. There is a pecking order for who gets paid first and most likely a logical explanation as to why, such as volume, SKR's, sovereignty, groups, royals and whales (large volume holders). As far as the general public goes, we are kind of down the food chain due to the complexity of staging the mass payouts (IE: 800 numbers and exchange centers). But, hey, good news is good news. I'll take it.

No one knows how long it will it take to transact through the pecking order and patience seems to be the message of the day. You have literally had years to prepare, so if you are not prepared you might want to be. I wouldn't get overly excited and quit your day job just yet ,but if you have had the good sense to follow recommendations and prepare, you are ahead of the game.

Remember, this is basically a simple transaction and preparation is not that complex. You will need standard transactional information you would need in any financial endeavor. Also, you need two forms of updated identification, receipts or SKR documentation (if it applies to your situation). You will need the account you want it deposited to (the type of account or trust account) which if you don't have one, it will most likely be provided for you. And also, at least have an articulated brief or executive summary of a project you plan on pursuing should there be an option for enhanced rates or if your intentions are to go that way. So, prepare your paper work, stick it in a folder and go about your day as usual. This could be another brush fire but the effort to be prepared is minimal, so why not be ready.

Actual exchange protocols, rates and transaction instructions will be provided by the end compensators on an individual basis since each transaction is unique. This also opens up the possibility of being scammed by otherwise than honorable individuals, so be mindful when contacted that you are indeed speaking with a valid authority. Make sure you ask the right questions as to how the person you are speaking with obtained your information and it verifies with your records.

Having been on this roller coaster for years, I myself, am a little skeptical. The presenting of this new information that the GCR/RV has started, while on the surface appears to be great news, it still does not definitively answer the same nagging questions of when, how much and how. By stating or implying there is a pecking order for payouts, which makes sense that there would be, it gives us hope that it is real but at the same time justifies why we are waiting. In other words it could be just a way to keep the masses calm, justify delays and deliver good news at the same time. Either way nothing changes until we actually see spendable funds individually, so control your expectations until we see firm confirmation that someone somewhere has been paid.

DJ

P.S. I encourage and appreciate any and all comments on this post. Or if you have a specific subject matter you would like explored. Send comments or request to replytodjpost@gmail.com



‌
The principals of this newsletter bear the bulk of cost of keeping this forum functional. Your DONATIONS have helped in securing the dedication and time required to deliver these messages. The support from our readers is the only means that have kept this forum alive. We are thankful and blessed by those of you who have shared in your generosity. Your ongoing support is essential to our continuation. Please help with what you can when you can to insure its success. All contributions from this request will be applied strictly to the production of this newsletter. Thank you for your assistance....Your support will be graciously received thru Paypal.com: acct. goneforthfornow@gmail.com
Love and Kisses,
Team "Poofness"



This post is for information and education purposes only. All representations, presentations, products and opinions are strictly that of the author and do not necessarily reflect the opinion or endorsement of the "Poofness News Letter" and its principals. All readers should perform their own independent due diligence before acting on any information provided.

***********************************************************************
---
RMN is an RA production.
Articles In This Thread
POOFness for SEPT 2: STAND TALL
hobie -- Wednesday, 13-Jan-2021 05:52:21

POOFness for SEPT 4/5: THE TRIP 2
hobie -- Wednesday, 13-Jan-2021 05:52:21

POOFness for SEPT 5: MIDWEEK BY ZAP 9-5-18
hobie -- Wednesday, 13-Jan-2021 05:52:21

POOFness for SEPT 9: WHAT THE WORLD NEEDS IS LOVE
hobie -- Wednesday, 13-Jan-2021 05:52:03

POOFness for SEPT 11: STUCK FOR A MINUTE
hobie -- Wednesday, 13-Jan-2021 05:52:03

POOFness for SEPT 12: MIDWEEK BY ZAP 9-12-18
hobie -- Wednesday, 13-Jan-2021 05:52:03

POOFness for SEPT 15: STUCK IN A STORM
hobie -- Wednesday, 13-Jan-2021 05:52:03

Addendum from ZAP
hobie -- Wednesday, 13-Jan-2021 05:52:03

POOFness for SEPT 16: SINGIN' IN THE RAIN
hobie -- Wednesday, 13-Jan-2021 05:52:03

POOFness for SEPT 19: MIDWEEK BY ZAP 9-19-18
hobie -- Wednesday, 13-Jan-2021 05:52:03

POOFness for SEPT 20: HIGHER LEVEL STAFF NEEDS YOUR HELP
hobie -- Wednesday, 13-Jan-2021 05:52:03

POOFness for SEPT 23: THE VOICE
hobie -- Wednesday, 13-Jan-2021 05:52:03

POOFness for SEPT 26: MIDWEEK BY ZAP 9-26-18
hobie -- Wednesday, 13-Jan-2021 05:51:56

POOFness for SEPT 30: BRIDGE OVER TROUBLED WATER
hobie -- Wednesday, 13-Jan-2021 05:51:57

POOFness for OCT 3: MIDWEEK BY ZAP 10-03-18
hobie -- Wednesday, 13-Jan-2021 05:51:56

POOFness for OCT 7: DOWN TO THE WIRE
hobie -- Wednesday, 13-Jan-2021 05:51:57

POOFness for OCT 7: ADVENTURES IN SUCCESS
hobie -- Wednesday, 13-Jan-2021 05:51:56

POOFness for OCT 10: MIDWEEK BY ZAP 10-10-18
hobie -- Wednesday, 13-Jan-2021 05:52:19

POOFness for OCT 14: COMMUNICATIONS
hobie -- Wednesday, 13-Jan-2021 05:52:19

POOFness for OCT 14: MONEY, MONEY, MONEY
hobie -- Wednesday, 13-Jan-2021 05:52:19

POOFness for OCT 17: MIDWEEK BY ZAP 10-17-18
hobie -- Wednesday, 13-Jan-2021 05:52:19

POOFness for OCT 20: NEW KIDS ON THE BLOCK
hobie -- Wednesday, 13-Jan-2021 05:52:19

POOFness for OCT 21: IN THE NAME OF LOVE
hobie -- Wednesday, 13-Jan-2021 05:52:19

POOFness for OCT 24: MIDWEEK BY ZAP 10-24-18
hobie -- Wednesday, 13-Jan-2021 05:52:19

POOFness for OCT 28: "For What It's Worth"
hobie -- Wednesday, 13-Jan-2021 05:52:10

POOFness for OCT 29: ZAP'S UPDATE
hobie -- Wednesday, 13-Jan-2021 05:52:10

POOFness for OCT 31: MIDWEEK BY ZAP 10-31-18
hobie -- Wednesday, 13-Jan-2021 05:52:10

POOFness for NOV 2: THE CAR
hobie -- Wednesday, 13-Jan-2021 05:52:10

POOFness for NOV 4: THE ROAD YOU LEFT BEHIND
hobie -- Wednesday, 13-Jan-2021 05:52:10

POOFness for NOV 7: MIDWEEK BY ZAP 11-07-18
hobie -- Wednesday, 13-Jan-2021 05:52:10

POOFness for NOV 11: THE SOS OF END DAYS
hobie -- Wednesday, 13-Jan-2021 05:52:34

POOFness for NOV 11: RAGGED OLD FLAG
hobie -- Wednesday, 13-Jan-2021 05:52:33

POOFness for NOV 15: MIDWEEK BY ZAP 11-15-18
hobie -- Wednesday, 13-Jan-2021 05:52:33

POOFness for NOV 16: WE ARE THERE
hobie -- Wednesday, 13-Jan-2021 05:52:34

POOFness for NOV 18: Everyday People
hobie -- Wednesday, 13-Jan-2021 05:52:34

POOFness for NOV 21: MIDWEEK BY ZAP UPDATE 11-21-18
hobie -- Wednesday, 13-Jan-2021 05:52:33

POOFness for NOV 23: KIDS AND CARS
hobie -- Wednesday, 13-Jan-2021 05:52:33

POOFness for NOV 25: Try a little Kindness
hobie -- Wednesday, 13-Jan-2021 05:52:08

POOFness for NOV 28: MIDWEEK BY ZAP 11-28-18
hobie -- Wednesday, 13-Jan-2021 05:52:08

POOFness for DEC 1: KIDS AND CARS PART 2
hobie -- Wednesday, 13-Jan-2021 05:52:08

POOFness for DEC 2: IMAGINE THAT WE ARE FREE
hobie -- Wednesday, 13-Jan-2021 05:52:08

POOFness for DEC 5: MIDWEEK BY ZAP 12-05-18
hobie -- Wednesday, 13-Jan-2021 05:52:08

POOFNESS for DEC 8: STAFF
hobie -- Wednesday, 13-Jan-2021 05:52:08

POOFness for DEC 10: Ring the bells...
hobie -- Wednesday, 13-Jan-2021 05:52:00

POOFness for DEC 12: MIDWEEK BY ZAP 12-12-18
hobie -- Wednesday, 13-Jan-2021 05:52:00

POOFness for DEC 14: ZAP Part 2
hobie -- Wednesday, 13-Jan-2021 05:51:59

POOFness for DEC 16: A Little Good News
hobie -- Wednesday, 13-Jan-2021 05:51:59

POOFness for DEC 19: MIDWEEK BY ZAP 12-19-18
hobie -- Wednesday, 13-Jan-2021 05:52:00

POOFness for DEC 23: It's Beginning to Look a Lot Like Christmas
hobie -- Wednesday, 13-Jan-2021 05:52:00

POOFness for DEC 24: A CHRISTMAS GIFT FOR THE KIDS
hobie -- Wednesday, 13-Jan-2021 05:52:00

POOFness for DEC 30: Auld Lang Syne
hobie -- Wednesday, 13-Jan-2021 05:52:19

POOFness for JAN 2: MIDWEEK BY ZAP 1-02-19
hobie -- Saturday, 9-Jan-2021 07:27:44

POOFness for JAN 6: FLY LIKE AN EAGLE
hobie -- Wednesday, 13-Jan-2021 05:52:19

POOFness for JAN 9: MIDWEEK BY ZAP 1-09-19
hobie -- Wednesday, 13-Jan-2021 05:52:19

POOFness for JAN 13: ATTORNEY
hobie -- Wednesday, 13-Jan-2021 05:51:57

POOFness for JAN 13: Poison In The Well
hobie -- Wednesday, 13-Jan-2021 05:51:57

POOFness for JAN 16: MIDWEEK BY ZAP 1-16-19
hobie -- Wednesday, 13-Jan-2021 05:51:57

POOFness for JAN 20: We Can Help Heal The World
hobie -- Wednesday, 13-Jan-2021 05:51:57

POOFness for JAN 23: MIDWEEK BY ZAP 1-23-19
hobie -- Wednesday, 13-Jan-2021 05:51:57

POOFness for JAN 23: LAPIS
hobie -- Wednesday, 13-Jan-2021 05:51:57

POOFness for JAN 27: To Dream the Impossible Dream
hobie -- Wednesday, 13-Jan-2021 05:52:26

POOFness for JAN 30: MIDWEEK BY ZAP 1-30-19
hobie -- Wednesday, 13-Jan-2021 05:52:26

POOFness for JAN 31: DID YOU KNOW UPDATE BY DJ
hobie -- Wednesday, 13-Jan-2021 05:52:26

POOFness for FEB 3/4: People Get Ready
hobie -- Wednesday, 13-Jan-2021 05:52:26

POOFness for FEB 6: MIDWEEK BY ZAP 2-06-19
hobie -- Wednesday, 13-Jan-2021 05:52:26

Reader: 'I cannot believe that anyone believes the crap that the "predator in chief" says !'
hobie -- Wednesday, 13-Jan-2021 05:52:26

Reader: "Grow the hell up ..."
hobie -- Wednesday, 13-Jan-2021 05:52:26

Interesting how absolutle NO ONE ever said boo about Obama whenhe screwed up NM *NM*
Journey -- Wednesday, 13-Jan-2021 05:52:26

I can safely say the same about Obama you poor excuse for a human ... *NM*
Journey -- Wednesday, 13-Jan-2021 05:52:26

Now, now, no ad hominem attacks, even against readers
MrFusion -- Wednesday, 13-Jan-2021 05:52:26

Unless your MrFusion.. right??? *NM*
RumorMail -- Wednesday, 13-Jan-2021 05:52:26

Reader: "The Choice? America or the USA, Inc. - Did Trump Give Congress An Ultimatum?"
hobie -- Wednesday, 13-Jan-2021 05:52:26

Listen up ya'll --- Evil Spirits have to Incanate In Human Flesh...Somewhere...
Watchman -- Wednesday, 13-Jan-2021 05:52:26

POOFness for FEB 8: CHILDREN
hobie -- Wednesday, 13-Jan-2021 05:52:26

POOFness for FEB 10: I'd Like To Teach The World To Sing
hobie -- Wednesday, 13-Jan-2021 05:51:59

Reader: "Take our cars? Stop all airplanes? Insanity ..."
hobie -- Wednesday, 13-Jan-2021 05:51:59

Reader: "Is it possible for people so heavily programmed to believe in the superiority of Capitalism to envision a world without money?"
hobie -- Wednesday, 13-Jan-2021 05:51:59

link: DailySignal - "Why Democratic Socialists Can't Claim Sweden, Denmark as Success Stories"
hobie -- Wednesday, 13-Jan-2021 05:51:59

POOFness for FEB 13: MIDWEEK BY ZAP 2-13-19
hobie -- Wednesday, 13-Jan-2021 05:51:59

POOFness for FEB 17: Hope In Front Of Me
hobie -- Wednesday, 13-Jan-2021 05:51:59

POOFness for FEB 20: MIDWEEK BY ZAP 2-20-19
hobie -- Wednesday, 13-Jan-2021 05:51:59

POOFness for FEB 22: CRUNCHES
hobie -- Wednesday, 13-Jan-2021 05:51:59

POOFness for FEB 24: Times They Are A-Changin'
hobie -- Wednesday, 13-Jan-2021 05:52:11

POOFness for FEB 27: MIDWEEK BY ZAP 2-27-19
hobie -- Wednesday, 13-Jan-2021 05:52:12

POOFness for MAR 1: THE START
hobie -- Wednesday, 13-Jan-2021 05:52:12

POOFness for MAR 3: Movement Afoot
hobie -- Wednesday, 13-Jan-2021 05:52:12

POOFness for MAR 6: MIDWEEK BY ZAP 3-06-19
hobie -- Wednesday, 13-Jan-2021 05:52:12

POOFness for MAR 10: PEOPLE HAVE GOT TO BE FREE
hobie -- Wednesday, 13-Jan-2021 05:52:12

POOFness for MAR 14: MIDWEEK BY ZAP 3-14-19
hobie -- Wednesday, 13-Jan-2021 05:52:29

POOFness for MAR 17: When Irish Eyes Are Smiling
hobie -- Wednesday, 13-Jan-2021 05:52:29

POOFness for MAR 20: MIDWEEK BY ZAP 3-20-19
hobie -- Wednesday, 13-Jan-2021 05:52:29

POOFness for MAR 24: Every Things Going To Be Alright
hobie -- Wednesday, 13-Jan-2021 05:52:29

POOFness for MAR 27: MIDWEEK BY ZAP 3-27-19
hobie -- Wednesday, 13-Jan-2021 05:51:55

link to PDF: the DNA example form
hobie -- Wednesday, 13-Jan-2021 05:51:55

POOFness for MAR 31: TRY
hobie -- Wednesday, 13-Jan-2021 05:51:55

POOFness for APR 4: MIDWEEK BY ZAP 4-4-19
hobie -- Wednesday, 13-Jan-2021 05:51:54

POOFness for APR 7: I HOPE YOU DANCE
hobie -- Wednesday, 13-Jan-2021 05:51:55

POOFness for APR 10: MIDWEEK BY ZAP 4-10-19
hobie -- Wednesday, 13-Jan-2021 05:52:17

POOFness for APR 14: BRING ME HIGHER LOVE
hobie -- Wednesday, 13-Jan-2021 05:52:17

POOFness for APR 18: Medicine & Lights
hobie -- Wednesday, 13-Jan-2021 05:52:17

POOFness for APR 18: MIDWEEK BY ZAP 4-17-19
hobie -- Wednesday, 13-Jan-2021 05:52:17

POOFness for APR 21: The Great Storm Is Over
hobie -- Wednesday, 13-Jan-2021 05:52:17

POOFness for APR 24: MIDWEEK BY ZAP 4-24-19
hobie -- Wednesday, 13-Jan-2021 05:52:26

POOFness for APR 28: In Your Eyes
hobie -- Wednesday, 13-Jan-2021 05:52:26

POOFness for MAY 1: MIDWEEK BY ZAP 5-01-19
hobie -- Wednesday, 13-Jan-2021 05:52:26

POOFness for MAY 5: Shaking The Tree
hobie -- Wednesday, 13-Jan-2021 05:52:26

POOFness for MAY 8: MIDWEEK BY ZAP 5-08-19
hobie -- Wednesday, 13-Jan-2021 05:52:00

POOFness for MAY 9: LAST CALL
hobie -- Wednesday, 13-Jan-2021 05:52:00

POOFness for MAY 12: A MOTHERS FOREVER LOVE
hobie -- Wednesday, 13-Jan-2021 05:52:00

POOFness for MAY 16: MIDWEEK BY ZAP 5-16-19
hobie -- Wednesday, 13-Jan-2021 05:52:00

POOFness for MAY 19: BLACK AND WHITE
hobie -- Wednesday, 13-Jan-2021 05:52:00

POOFness for MAY 22: MIDWEEK BY ZAP 5-22-19
hobie -- Wednesday, 13-Jan-2021 05:52:00

POOFness for MAY 24: CHILDREN IN NEED
hobie -- Wednesday, 13-Jan-2021 05:52:31

POOFness for MAY 26: What's Going On
hobie -- Wednesday, 13-Jan-2021 05:52:31

POOFness for MAY 28: ZAP
hobie -- Wednesday, 13-Jan-2021 05:52:31

POOFness for MAY 29: MIDWEEK BY ZAP 5-29-19
hobie -- Wednesday, 13-Jan-2021 05:52:31

POOFness for JUN 2: High Time We Went
hobie -- Wednesday, 13-Jan-2021 05:52:31

POOFness for JAN 5: MIDWEEK BY ZAP 6-05-19 EMERGENCY
hobie -- Wednesday, 13-Jan-2021 05:52:31

POOFness for JUNE 9: Learn To Be Still
hobie -- Wednesday, 13-Jan-2021 05:52:37

POOFness for JUN 12: MIDWEEK BY ZAP 6-12-19
hobie -- Wednesday, 13-Jan-2021 05:52:37

POOFness for JUNE 16: (preliminary) ZAP Only
hobie -- Wednesday, 13-Jan-2021 05:52:37

POOFness for JUNE 19: MIDWEEK BY ZAP 6-19-19
hobie -- Wednesday, 13-Jan-2021 05:52:37

POOFness for JUN 23: Get up, Stand up!
hobie -- Wednesday, 13-Jan-2021 05:52:37

POOFness for JUN 25: Losing Focus
hobie -- Wednesday, 13-Jan-2021 05:52:37

POOFness for JUN 26: MIDWEEK BY ZAP 6-26-19
hobie -- Wednesday, 13-Jan-2021 05:52:37

Reader: "Thank you, Zap, for the 2 stories of the painter of the face of Jesus."
hobie -- Wednesday, 13-Jan-2021 05:52:28

POOFness for JUN 29: THE RELEASE
hobie -- Wednesday, 13-Jan-2021 05:52:28

POOFness for JUN 30: HIGH ROAD
hobie -- Wednesday, 13-Jan-2021 05:52:28

POOFness for JUL 2: DID YOU KNOW?
hobie -- Wednesday, 13-Jan-2021 05:52:28

POOFness for JUL 4: MIDWEEK BY ZAP 7-04-19
hobie -- Wednesday, 13-Jan-2021 05:52:28

POOFness for JUL 7: SLEDGEHAMMER
hobie -- Wednesday, 13-Jan-2021 05:52:28

POOFness for JUL 10: MIDWEEK BY ZAP 7-10-19
hobie -- Wednesday, 13-Jan-2021 05:52:28

Reade: "The carbon being released by MAN.. IS NOT the main culprit"
hobie -- Wednesday, 13-Jan-2021 05:52:28

POOFness for JUL 14: Healing The World
hobie -- Wednesday, 13-Jan-2021 05:52:17

POOFness for JUL 15: Lapis Update By Zap
hobie -- Wednesday, 13-Jan-2021 05:52:17

POOFness for JUL 17: MIDWEEK BY ZAP 17-07-19
hobie -- Wednesday, 13-Jan-2021 05:52:17

POOFness for JUL 21: Mister Blue Sky
hobie -- Wednesday, 13-Jan-2021 05:52:17

POOFness for JUL 25: MIDWEEK BY ZAP 7-25-19
hobie -- Wednesday, 13-Jan-2021 05:52:17

POOFness for JUL 28: Just came back to say goodbye
hobie -- Wednesday, 13-Jan-2021 05:52:17

POOFness for JUL 31: MIDWEEK BY ZAP 7-31-19
hobie -- Wednesday, 13-Jan-2021 05:52:07

POOFness for AUG 3: Last Minute Blackout Issues
hobie -- Wednesday, 13-Jan-2021 05:52:07

POOFness for AUG 4: Katmandu
hobie -- Wednesday, 13-Jan-2021 05:52:07

POOFness for AUG 7: MIDWEEK BY ZAP 8-07-19
hobie -- Wednesday, 13-Jan-2021 05:52:06

POOFness for AUG 11: WAITING FOR THE WORLD FOR CHANGE
hobie -- Wednesday, 13-Jan-2021 05:52:16

POOFness for AUG 14: MIDWEEK BY ZAP 8-14-19
hobie -- Wednesday, 13-Jan-2021 05:52:16

POOFness for AUG 17: A LITTLE BOY
hobie -- Wednesday, 13-Jan-2021 05:52:16

POOFness for AUG 18: COME TOMORROW
hobie -- Wednesday, 13-Jan-2021 05:52:16

POOFness for AUG 21: MIDWEEK BY ZAP 8-21-19
hobie -- Wednesday, 13-Jan-2021 05:52:16

POOFness for AUG 23: RV WEEKEND - MARTIAL LAW
hobie -- Wednesday, 13-Jan-2021 05:52:16

POOFness for AUG 25: LOVE LOVE
hobie -- Wednesday, 13-Jan-2021 05:52:23

POOFness for AUG 28: FLORIDA WEATHER
hobie -- Wednesday, 13-Jan-2021 05:52:23

POOFness for AUG 28: MIDWEEK BY ZAP 8-28-19
hobie -- Wednesday, 13-Jan-2021 05:52:23

POOFness for SEPT 1: STILL STANDING
hobie -- Wednesday, 13-Jan-2021 05:52:23

POOFness for SEPT 4: MIDWEEK BY ZAP 9-04-19
hobie -- Wednesday, 13-Jan-2021 05:52:23

POOFness for SEPT 8: FOOD FOR A TODDLER
hobie -- Wednesday, 13-Jan-2021 05:52:25

POOFness for SEPT 8: Universal Love
hobie -- Wednesday, 13-Jan-2021 05:52:24

POOFness for SEP 11: MIDWEEK BY ZAP 9-11-19
hobie -- Wednesday, 13-Jan-2021 05:52:25

POOFness for SEPT 15: "Two Tickets To Paradise"
hobie -- Wednesday, 13-Jan-2021 05:52:24

POOFness for SEPT 17: TERMINUS
hobie -- Wednesday, 13-Jan-2021 05:52:24

POOFness for SEPT 21: TERMINUS FINISH
hobie -- Wednesday, 13-Jan-2021 05:52:24

POOFness for SEPT 18: MIDWEEK BY ZAP 9-18-19
hobie -- Wednesday, 13-Jan-2021 05:52:25

POOFness for SEPT 22: MIND GAMES
hobie -- Wednesday, 13-Jan-2021 05:52:25

2 Questions
HotCoffee -- Wednesday, 13-Jan-2021 05:52:24

POOFness for SEP 25: MIDWEEK BY ZAP 9-25-19
hobie -- Wednesday, 13-Jan-2021 05:52:18

POOFness for SEP 29: PAINTED SMILE
hobie -- Wednesday, 13-Jan-2021 05:52:18

POOFness for OCT 2: MIDWEEK BY ZAP 10-2-19
hobie -- Wednesday, 13-Jan-2021 05:52:18

POOFness for OCT 6: UNCOVER THE GOLD
hobie -- Wednesday, 13-Jan-2021 05:52:18

POOFness for OCT 9: MIDWEEK BY ZAP 10-9-19
hobie -- Wednesday, 13-Jan-2021 05:52:04

POOFness for OCT 10: BANKERS AND LIFE
hobie -- Wednesday, 13-Jan-2021 05:52:04

POOFness for OCT 13: NIGHTS IN WHITE SATIN
hobie -- Wednesday, 13-Jan-2021 05:52:04

POOFness for OCT 20: ONE TIN SOLDIER
hobie -- Wednesday, 13-Jan-2021 05:52:04

POOFness for OCT 23: MIDWEEK BY ZAP 10-23-19
hobie -- Wednesday, 13-Jan-2021 05:52:09

POOFness for OCT 27: Sympathy For The Devil
hobie -- Wednesday, 13-Jan-2021 05:52:09

POOFness for NOV 3: Dweller on the Threshold
hobie -- Thursday, 28-Nov-2019 19:58:19

POOFness for NOV 8: INDIANA CLONES AND THE RAIDERS OF THE LOST BANK
hobie -- Wednesday, 13-Jan-2021 05:52:15

POOFness for NOV 10: "Keep on Truckin"
hobie -- Wednesday, 13-Jan-2021 05:52:15

POOFness for NOV 13: COMMUNICATION NEEDS
hobie -- Wednesday, 13-Jan-2021 05:52:14

POOFness for NOV 15: FINALIZATION
hobie -- Wednesday, 13-Jan-2021 05:52:15

POOFness for NOV 17: BALL OF CONFUSION
hobie -- Wednesday, 13-Jan-2021 05:52:14

POOFness for NOV 23: FINALIZATION CONCLUSION
hobie -- Saturday, 23-Nov-2019 18:14:29

POOFness for NOV 24: MEMORIES
hobie -- Sunday, 24-Nov-2019 18:48:22

POOFness for NOV 26: THANKSGIVING NEWS
hobie -- Tuesday, 26-Nov-2019 18:57:27

Reader: "Ask Trumpie to do a chess move on them."
hobie -- Tuesday, 26-Nov-2019 18:57:27

POOFness for NOV 28: THANKSGIVING THANKS
hobie -- Thursday, 28-Nov-2019 19:58:19

POOFness for DEC 1: TREAT THE CHILDREN WELL
hobie -- Wednesday, 2-Dec-2020 20:25:38

POOFness for DEC 4: MIDWEEK BY ZAP 12-04-19
hobie -- Saturday, 9-Jan-2021 07:27:49

POOFness for DEC 5: CHRISTMAS IS COMING
hobie -- Saturday, 9-Jan-2021 07:27:49

POOFness for DEC 8: WE ARE THE WORLD
hobie -- Saturday, 9-Jan-2021 07:27:49

POOFness for DEC 15: A Little Kindness
hobie -- Saturday, 9-Jan-2021 07:27:39

POOFness for DEC 18: Midweek by Zap 12-18-19
hobie -- Saturday, 9-Jan-2021 07:27:39

POOFness for DEC 19: BREAKING DEEP STATE TAKEDOWN START
hobie -- Saturday, 9-Jan-2021 07:27:39

POOFness for DEC 19: A CHRISTMAS SOS
hobie -- Saturday, 9-Jan-2021 07:27:39

POOFness for DEC 22: 12 Days of Christmas
hobie -- Saturday, 9-Jan-2021 07:27:39

POOFness for DEC 25: Midweek by Zap 12-25-19
hobie -- Saturday, 9-Jan-2021 07:27:39

POOFness for DEC 26: MERRY CHRISTMAS
hobie -- Saturday, 9-Jan-2021 07:27:39

Reader: "...don't you think it's time for some accountability?"
hobie -- Saturday, 9-Jan-2021 07:27:39

POOFness for DEC 29: HAVE A GREAT NEW YEAR !!
hobie -- Saturday, 9-Jan-2021 07:27:39

POOFness for JAN 5: DON'T LIE TO ME
hobie -- Saturday, 9-Jan-2021 07:27:42

POOFness for JAN 8: Midweek by ZAP 01-08-20
hobie -- Saturday, 9-Jan-2021 07:27:42

POOFness for JAN 9: WE HAVE SUCCESS
hobie -- Saturday, 9-Jan-2021 07:27:42

POOFness for JAN 12: No Time For Fear
hobie -- Saturday, 9-Jan-2021 07:27:42

POOFness for JAN 15: Midweek by ZAP 01-15-20
hobie -- Saturday, 9-Jan-2021 07:27:42

POOFness for JAN 16: TRUST FUNDS CLEARED IN ACCOUNT
hobie -- Saturday, 9-Jan-2021 07:27:42

POOFness for JAN 19: Strange Phenomena
hobie -- Saturday, 9-Jan-2021 07:27:47

POOFness for JAN 22: Midweek by ZAP 01-22-20
hobie -- Saturday, 9-Jan-2021 07:27:46

POOFness for JAN 26: Days Like This
hobie -- Saturday, 9-Jan-2021 07:27:46

POOFness for JAN 30: VIRAL SURVIVAL
hobie -- Saturday, 9-Jan-2021 07:27:47

POOFness for FEB 3: ALL OF US WILL BE MOVING ON
hobie -- Saturday, 9-Jan-2021 07:27:41

POOFness for FEB 9: What you gonna do about me?
hobie -- Saturday, 9-Jan-2021 07:27:41

POOFness for FEB 16: FIGHT THE VIRUS
hobie -- Saturday, 9-Jan-2021 07:27:41

POOFness for FEB 21: RELEASE
hobie -- Saturday, 9-Jan-2021 07:27:42

POOFness for FEB 23: MONEY FOR NOTHING
hobie -- Saturday, 9-Jan-2021 07:27:42

POOFness for FEB 26: Midweek by ZAP 2-26-20
hobie -- Saturday, 9-Jan-2021 07:27:42

POOFness for FEB 28: CELEBRATION
hobie -- Saturday, 9-Jan-2021 07:27:42

POOFness for MAY 1: Transformation
hobie -- Saturday, 9-Jan-2021 07:27:42

Reader, link to video: "Who is Dimash Kudaibergen - The male with (6 Octaves)"
hobie -- Saturday, 9-Jan-2021 07:27:42

POOFness for MAR 8: Watching and Waiting
hobie -- Saturday, 9-Jan-2021 07:27:40

POOFness for MAR 15: "Fear Is A Liar"
hobie -- Saturday, 9-Jan-2021 07:27:40

POOFness for MAR 18: MIDWEEK BY ZAP 3-18-20
hobie -- Saturday, 9-Jan-2021 07:27:40

POOFness for MAR 21: DARK TIMES
hobie -- Saturday, 9-Jan-2021 07:27:40

POOFness for MAR 22: "The Hands That Built America"
hobie -- Saturday, 9-Jan-2021 07:27:40

POOFness for MAR 25: MIDWEEK BY ZAP 3-25-20
hobie -- Saturday, 9-Jan-2021 07:27:46

POOFness for MAR 28: LOCKDOWN
hobie -- Saturday, 9-Jan-2021 07:27:46

POOFness for MAR 29: 'DON'T GIVE UP"
hobie -- Saturday, 9-Jan-2021 07:27:46

POOFness for MAR 31: MIDWEEK BY ZAP 3-25-20 (sic)
hobie -- Saturday, 9-Jan-2021 07:27:46

POOFness for APR 4: LOCKDOWN CONTINUES
hobie -- Saturday, 4-Apr-2020 19:59:28

POOFness for APR 5: WHY WORRY?
hobie -- Sunday, 5-Apr-2020 19:41:07

POOFness for APR 8: MIDWEEK BY ZAP 4-08-20
hobie -- Wednesday, 8-Apr-2020 20:24:09

35-min video: Aajonus Vonderplanitz - A virus is an internally-created solvent and cannot be contagious
hobie -- Monday, 20-Apr-2020 05:23:09

POOFness for APR 10: HAPPY EASTER
hobie -- Friday, 10-Apr-2020 18:55:05

POOFness for APR 12: COUNT YOUR BLESSINGS NAME THEM ONE BY ONE
hobie -- Sunday, 12-Apr-2020 20:44:12

POOFness for APR 15: MIDWEEK BY ZAP 4-15-20
hobie -- Wednesday, 15-Apr-2020 19:51:29

POOFness for APR 19: I WANT TO LIVE
hobie -- Sunday, 19-Apr-2020 20:09:11

POOFness for APR 23: THE CONJOB
hobie -- Thursday, 23-Apr-2020 18:13:41

POOFness for APR 26: Why Shouldn't We
hobie -- Sunday, 26-Apr-2020 19:23:35

POOFness for APR 29: MIDWEEK BY ZAP 4-29-20
hobie -- Wednesday, 29-Apr-2020 20:30:08

POOFness for APR 30: IT IS HERE
hobie -- Thursday, 30-Apr-2020 21:36:39

POOFness for MAY 3: Have You Ever Seen The Rain
hobie -- Sunday, 3-May-2020 19:17:09

POOFness for MAY 6: MIDWEEK BY ZAP
hobie -- Wednesday, 6-May-2020 23:15:11

POOFness for MAY 10: MOTHER
hobie -- Sunday, 10-May-2020 20:04:12

POOFness for MAY 13: MIDWEEK BY ZAP
hobie -- Wednesday, 13-May-2020 21:30:12

POOFness for MAY 15: CONJOB-19
hobie -- Friday, 15-May-2020 18:55:53

POOFness for MAY 17: " Ain't Got No "
hobie -- Sunday, 17-May-2020 20:36:47

POOFness for MAY 20: MIDWEEK BY ZAP
hobie -- Wednesday, 20-May-2020 23:23:32

POOFness for MAY 22: BANKERS BALL
hobie -- Sunday, 24-May-2020 11:43:02

Reader: US billionaire wealth skyrockets to over $3 TRILLION during pandemic
RumorMail -- Sunday, 24-May-2020 11:41:06

Reader: Billionaire Wealth, U.S. Job Losses and Pandemic Profiteers
RumorMail -- Sunday, 24-May-2020 11:43:02

POOFness for MAY 24: "Memories"
hobie -- Sunday, 24-May-2020 20:00:23

POOFness for MAY 27: MIDWEEK BY ZAP
hobie -- Wednesday, 27-May-2020 19:06:23

POOFness for MAY 29: A PLACE TO CALL HOME
hobie -- Friday, 29-May-2020 19:46:50

POOFness for MAY 31: OUT OF THE BLUE
hobie -- Sunday, 31-May-2020 20:34:24

POOFness for JUN 3: THE MIDWEEK BY ZAP
hobie -- Wednesday, 3-Jun-2020 20:41:02

POOFness for JUN 5: FINAL CLEARANCE
hobie -- Friday, 5-Jun-2020 22:05:32

any bank will loan on expected money (NM)
Merlin2012 -- Friday, 5-Jun-2020 22:05:32

POOFness for JUN 7: A CHANGE IS GONNA COME
hobie -- Monday, 8-Jun-2020 03:09:55

What? No begging for money?
Merlin2012 -- Monday, 8-Jun-2020 00:40:12

No begging, but an acknowledgement of help offered
hobie -- Wednesday, 10-Jun-2020 23:24:36

Re: No begging, but an acknowledgmenet of help offered
Merlin2012 -- Tuesday, 9-Jun-2020 22:41:52

Reader: "[Zap's message] is difficult to understand if you have not been brought to this collective knowledge through a series of ..."
hobie -- Tuesday, 9-Jun-2020 00:22:14

I've read on and off for over 20 years and...
HotCoffee -- Monday, 8-Jun-2020 17:44:42

Amen, Sistah... :-)) *NM*
RumorMail -- Monday, 8-Jun-2020 17:44:42

Reader b: "Just one more example - we have seen progress since we began paying attention - this from today..."
hobie -- Tuesday, 9-Jun-2020 00:22:14

POOFness for JUN 10: THE MIDWEEK BY ZAP
hobie -- Wednesday, 10-Jun-2020 20:47:14

POOFness for JUNE 14: LOVE ..."THY WILL BE DONE"
hobie -- Sunday, 14-Jun-2020 20:32:35

POOFness for JUN 17: THE MIDWEEK BY ZAP
hobie -- Wednesday, 17-Jun-2020 22:10:25

POOFness for JUN 18: DIVINE PLAN
hobie -- Thursday, 18-Jun-2020 19:22:24

POOFness for JUN 21: Happy Father's Day
hobie -- Sunday, 21-Jun-2020 20:58:57

POOFness for JUN 23: TIMINGS
hobie -- Tuesday, 23-Jun-2020 19:11:46

POOFness for JUN 24: THE MIDWEEK BY ZAP
hobie -- Wednesday, 24-Jun-2020 19:51:17

POOFness for JUN 28: UNDER PRESSURE
hobie -- Sunday, 28-Jun-2020 20:07:09

POOFness for JUL 1: THE MIDWEEK BY ZAP
hobie -- Wednesday, 1-Jul-2020 20:16:13

POOFness for JUL 5: THESE ARE THE DAYS
hobie -- Sunday, 5-Jul-2020 20:35:37

POOFness for JUL 8: THE MIDWEEK BY ZAP
hobie -- Wednesday, 8-Jul-2020 21:08:05

POOFness for JUL 12: CHANGES ARE ON THE WAY
hobie -- Sunday, 12-Jul-2020 21:02:13

POOFness for JUL 15: THE MIDWEEK BY ZAP
hobie -- Wednesday, 15-Jul-2020 19:30:15

POOFness for JUL 15: TIRED
hobie -- Wednesday, 15-Jul-2020 19:36:44

The previously unposted POOFness for JUL 9: BANKERS AND MY BODY PARTS
hobie -- Wednesday, 15-Jul-2020 19:36:44

POOFness for JUL 19: Conviction Of The Heart
hobie -- Sunday, 19-Jul-2020 21:11:02

POOFness for JUL 22: THE MIDWEEK BY ZAP
hobie -- Thursday, 23-Jul-2020 00:05:27

Reader: "PCR for CORONAVIRUS is clearly NOT based on DNA."
hobie -- Thursday, 23-Jul-2020 00:05:27

POOFness for JUL 25: WORK LOAD TO COME
hobie -- Saturday, 25-Jul-2020 20:25:05

POOFness for JUL 26: Candles In The Rain
hobie -- Sunday, 26-Jul-2020 20:14:26

POOFness for JUL 29: THE MIDWEEK BY ZAP
hobie -- Wednesday, 29-Jul-2020 20:08:18

POOFness for JUL 30: BANKERS NETHERS
hobie -- Friday, 31-Jul-2020 02:47:14

Reader: "This must be the longest international bank transfer in history."
hobie -- Friday, 31-Jul-2020 02:47:14

POOFness for AUG 2: LEAP OF FAITH
hobie -- Sunday, 2-Aug-2020 21:30:53

POOFness for AUG 5: THE MIDWEEK BY ZAP
hobie -- Thursday, 6-Aug-2020 04:50:41

Reader, link: "Child malnutrition and COVID-19: the time to act is now - The Lancet"
hobie -- Thursday, 6-Aug-2020 04:50:41

POOFness for AUG 6: LAWYERS WIN
hobie -- Thursday, 6-Aug-2020 22:53:54

Ground Hog Day deja vu (no msg) *NM*
Merlin2012 -- Thursday, 6-Aug-2020 23:14:52

POOFness for AUG 9: DON'T STOP THINKING ABOUT TOMORROW
hobie -- Sunday, 9-Aug-2020 23:41:24

POOFness for AUG 12: THE MIDWEEK BY ZAP
hobie -- Wednesday, 12-Aug-2020 20:32:06

POOFness for AUG 14: RELEASE FINALLY
hobie -- Friday, 14-Aug-2020 20:57:04

POOFness for AUG 16: "Love's In Need Of Love Today"
hobie -- Sunday, 16-Aug-2020 20:23:07

POOFness for AUG 19: THE MIDWEEK BY ZAP
hobie -- Wednesday, 19-Aug-2020 20:59:58

POOFness for AUG 20: OXYGEN NEEDED
hobie -- Friday, 21-Aug-2020 00:50:58

I find it odd.....
HotCoffee -- Friday, 21-Aug-2020 00:50:58

POOFness for AUG 23: "Empathy and Comedy"
hobie -- Sunday, 23-Aug-2020 20:35:43

POOFness for AUG 26: THE MIDWEEK BY ZAP
hobie -- Wednesday, 26-Aug-2020 20:13:19

POOFness for AUG 27: END OF THE MONTH
hobie -- Friday, 28-Aug-2020 00:09:57

POOFness for AUG 30: DON'T GIVE UP
hobie -- Monday, 31-Aug-2020 00:06:43

POOFness for SEP 2: BANKERS AND SYSTEM CHANGE
hobie -- Wednesday, 2-Sep-2020 14:46:45

want to know what a "shill" sounds like, read this post aloud
Merlin2012 -- Tuesday, 1-Sep-2020 23:35:47

Reader T writes in re: Merlin2012's post: "WOW! This post is totally unnecessary and out of line." *NM*
hobie -- Wednesday, 2-Sep-2020 05:01:43

Reader: "Those writing that newsletter have had the same story 4 years and years now."
hobie -- Wednesday, 2-Sep-2020 20:01:00

Reader: "I knew Poof personally."
hobie -- Wednesday, 2-Sep-2020 20:01:00

POOFness for SEP 2: THE MIDWEEK BY ZAP
hobie -- Wednesday, 2-Sep-2020 20:11:19

POOFness for SEP 5: RELEASE DONE
hobie -- Saturday, 5-Sep-2020 20:43:58

POOFness for SEP 6: THE WORLD
hobie -- Saturday, 12-Sep-2020 23:58:12

50-min video: "Saving Our Children! (MUST WATCH)" (Real reason for certain lockdowns and curfews?)
hobie -- Sunday, 13-Sep-2020 00:41:34

POOFness for SEP 9: THE MIDWEEK BY ZAP
hobie -- Wednesday, 9-Sep-2020 21:09:34

POOFness for SEP 10: BANK FIRST
hobie -- Friday, 11-Sep-2020 00:37:19

POOFness for SEP 13: IT'S GOING ON
hobie -- Monday, 14-Sep-2020 19:07:15

POOFness for SEP 15: FUNDS & REDEMPTIONS
hobie -- Tuesday, 15-Sep-2020 18:36:17

POOFness for SEP 16: THE MIDWEEK BY ZAP
hobie -- Wednesday, 16-Sep-2020 20:49:55

POOFness for SEP 20: Hold Your Head Up
hobie -- Sunday, 20-Sep-2020 23:34:57

POOFness for SEP 22: IN THE SYSTEM
hobie -- Tuesday, 22-Sep-2020 19:06:37

POOFness for SEP 23: THE MIDWEEK BY ZAP
hobie -- Wednesday, 23-Sep-2020 20:36:48

POOFness for SEP 28: March March
hobie -- Monday, 28-Sep-2020 20:22:12

POOFness for SEP 30: SUCCESS AT LAST
hobie -- Wednesday, 30-Sep-2020 20:07:31

POOFness for SEP 30: THE MIDWEEK BY ZAP
hobie -- Wednesday, 30-Sep-2020 20:15:27

POOFness for OCT 4: "Where's The Good People"
hobie -- Sunday, 4-Oct-2020 20:36:33

POOFness for OCT 6: STREETS OF HONG KONG
hobie -- Tuesday, 6-Oct-2020 19:37:01

POOFness for OCT 8: THE MIDWEEK BY ZAP
hobie -- Thursday, 8-Oct-2020 18:36:09

POOFness for OCT 10: WE WON
hobie -- Sunday, 11-Oct-2020 01:00:44

POOFness for OCT 12: ALL SHOOK UP
hobie -- Monday, 12-Oct-2020 20:24:24

POOFness for OCT 14: THE MIDWEEK BY ZAP
hobie -- Wednesday, 14-Oct-2020 21:09:09

POOFness for OCT 18: DON'T STOP
hobie -- Sunday, 18-Oct-2020 19:44:45

POOFness for OCT 19: WE WON (Two More Days)
hobie -- Monday, 19-Oct-2020 19:15:21

POOFness for OCT 21: THE MIDWEEK BY ZAP
hobie -- Wednesday, 21-Oct-2020 20:25:15

POOFness for OCT 22: SERIOUS EMERGENCY
hobie -- Thursday, 22-Oct-2020 20:25:11

POOFness for OCT 25: WHAT THE WORLD NEEDS NOW
hobie -- Sunday, 25-Oct-2020 20:32:03

POOFness for OCT 28: THE MIDWEEK BY ZAP
hobie -- Wednesday, 28-Oct-2020 20:09:44

POOFness for OCT 29: THE LAST DAYS
hobie -- Thursday, 29-Oct-2020 19:54:02