RMN is Reader Supported

Our Goal for
JUN 6 - JUL 5:
$1,500


Click Widget
or Click Here to contribute.
---
---
Checks & Money Orders:
Raye Allan Smith
P.O. Box 95
Ashtabula, OH 44005
---
Users Online:
81
---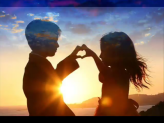 Dewitt Jones' Video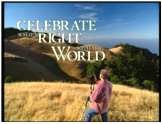 "Celebrate What's Right
With The World"
---
"When the
Starships Fly!"
---
The Theme for The Obergon Chronicles
---
The Obergon Chronicles ebook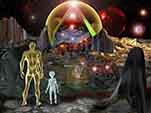 ---
RUMOR MILL
NEWS RADIO
---
CGI ROOM
Common Ground
Independent Media
---
WHAT ARE
THE FACTIONS?
---
THE AMAZING
RAYELAN ALLAN
---
BIORHYTHMS
---
LOTTO PICKS
---
OTHER WAYS TO DONATE
---
---
---


RUMOR MILL NEWS AGENTS WHO'VE BEEN INTERVIEWED ON RUMOR MILL NEWS RADIO
______________

NOVEMBER 2008



Kevin Courtois - Kcbjedi

______________



Dr Robin Falkov


______________



Melinda Pillsbury Hr1




Melinda Pillsbury Hr2


______________



Daneen Peterson


______________



Daneen Peterson


______________

Disclosure Hr1


Disclosure Hr2
______________

Scribe
______________

in_PHI_nitti
______________

Jasmine Hr1
Jasmine Hr2
______________

Tom Chittum Hr1
Tom Chittum Hr2
______________

Kevin Courtois
______________

Dr Syberlux
______________

Gary Larrabee Hr1
Gary Larrabee Hr2
______________

Kevin Courtois
______________

Pravdaseeker Hr1
Pravdaseeker Hr2
______________

DECEMBER 2008

Tom Chittum
______________

Crystal River
______________

Stewart Swerdlow Hr1
Stewart Swerdlow Hr2
______________

Janet Swerdlow Hr1
Janet Swerdlow Hr2
______________

Dr. Robin Falkov Hr1
Dr. Robin Falkov Hr2
Dr. Robin Falkov Hr3

JANUARY 2009 ______________

Patriotlad
______________

Patriotlad
______________

Crystal River
______________

Patriotlad
______________

Dr. Robin Falcov
______________

Patriotlad

FEBRUARY 2009


Find UFOs, The Apocalypse, New World Order, Political Analysis,
Alternative Health, Armageddon, Conspiracies, Prophecies, Spirituality,
Home Schooling, Home Mortgages and more, in:
Rumor Mill News Reading Room, Current Archive


POOFness for FEB 16: FIGHT THE VIRUS
Posted By: hobie
Date: Saturday, 9-Jan-2021 07:27:41
www.rumormill.news/140827
In Response To: POOFness for DEC 1: TREAT THE CHILDREN WELL (hobie)
Hi, Folks -

Received via e-mail:

=====

Subject: FIGHT THE VIRUS
From: "The Office of Poofness" <2goforth@humanus.ca>
Date: Sun, February 16, 2020 6:00 pm

FIGHT THE VIRUS – Alvin Oon:

Hello virus from Wuhan.
Another problem's here again Because you see the contagion creeping


And the virus is indeed spreading And the memory of SARS planted in my brain
Still remains We stand and fight the virus
We hear of theories how it grew
From snakes and bats became a flu Passing the sickness from man to man
Now it's growing, getting out of hand It's a virus that has travelled near and far Corona
We have to fight the virus
And in the latest news I saw Ten thousand people maybe more
People falling sick with much coughing People falling ill with much sneezing
People worried for their health and their ones so dear Pneumonia
We keep the fight the virus
Keep your hand clean always know Hygiene will stop that virus grow
When you sneeze cover with a tissue Even coughing just let me teach you
Wear a mask if you're sick so that others won't get it too
We count on you To help to fight the virus Together we must overcome
To beat this virus fight as one For a life of health and harmony
It's in our hands it's up to you and me
For the health of our land of our friends and family
Humanity We will win this fight the virus

POOF SAID


‌
We are here and we have some news for you. Get the job done is the motto that has come through the rafters; get it done!!

So here you are in the twilight hours waiting once more for the next signal, the next box, to hit the ground, the next boot to fall away as the last load of essentials are being loaded into the proper containers and head for the markets.

We are happy to say that the artillery and the intentions are aligned and the makers of promises have been suppressed. There is a new system on board and a new wave of intentions to set aside the blow by blow issues and take matters into hand. That is how it is shaping up for now.

The makers of loans and notes and deals are all just as ready for the final drop as you are..

We are happy to report that the makers of these large bequests have chosen to allow them to go though as much as they can. Some won't like that but others will be grateful.

Poof


‌
SUSAN SAYS

THE TRAIN

At birth we boarded the train and met our parents, and we believe they will always travel by our side. As time goes by, other people will board the train; and they will be significant i.e. our siblings, friends, children, strangers and even the love of your life. However, at some station our parents will step down from the train, leaving us on this journey alone. Others will step down over time and leave a permanent vacuum. Some, however, will go so unnoticed that we don't realize they vacated their seats. This train ride will be full of joy, sorrow, fantasy, expectations, hellos, goodbyes, and farewells. Success consists of having a good relationship with all passengers requiring that we give the best of ourselves.

The mystery to everyone is: We do not know at which station we ourselves will step down. So, we must live in the best way, love, forgive, and offer the best of who we are. It is important to do this because when the time comes for us to step down and leave our seat empty we should leave behind beautiful memories for those who will continue to travel on the train of life.

I wish you a joyful journey for the coming years on your train of life. Reap success, give lots of love and be happy. More importantly, thank God for the journey!

Lastly, I want to thank you for being one of the passengers on my train! ️

PP Update: As the war continues the ball of confusion surrounding us intensifies. As Poof stated above our wait is nearly over....

Namaste

Susan

ZAP SAYS


‌
HI ALL

THE LOVELY CORONA FRANKENVIRUS IS MUTATING NICELY INTO NOTHINGNESS, AND IN THE MEANTIME, CHINA HAS DEVELOPED A 3 DAY CURE AND IS MANUFACTURING LIKE CRAZY TO ERADICATE THIS NASTYGRAM.

OTHERS AROUND THE WORLD HAVE ALSO DEVELOPED CURES AND REMEDIES FOR INFECTED STATE, AND SOME ARE AS FAST AS 3 HOURS (INJECTION OF ANTI VIRAL HANTA VIRUS) IN THE CALIFORNIA EVENT, TO A ONE DAY HERBAL CURE, TO THE MUSHROOM CURE, TO A FEW OTHERS. THE VIRUS HAS A WEAKNESS THAT IS BEING EXPLOITED AS THE GUYS THAT CREATED IT COULD NOT MANAGE THE ENVELOPE OF THE VIRUS TO ACT AS MORE OF A DEFENSE AND WHATEVER GETS IN TO KILL ONE TYPE OF VIRUS INSIDE THE ENVELOPE, WILL KILL THE WHOLE THING.

THIS KNOWLEDGE SPURRED THE ADVANCE OF A WHOLE BUNCH OF CURES THAT WE HEAR ABOUT. THIS IS A GOOD THING.

ONE VERY IMPORTANT ASPECT OF THIS VIRAL OUTBREAK IS THE REVELATION BY GLOBAL AUTHORITIES AND COUNTRIES ON EXACTLY WHAT TO EXPECT IN A BIO WAR. ONE CLEAR BIOWEAPON FEATURE OF THIS VIRUS IS THE AMINO ACID "INSERTIONS" IN THE SPIKE GLYCOPROTEIN AS SEEN IN THE HIV-1 VIRUS THAT ARE PRESENT IN THIS 2019-NCOV BUT ARE NOT PRESENT IN OTHER CORONAVIRUSES. NASTY STUFF RESULTED BUT IT HAS OBVIOUS DEFECTS.

THIS OUTBREAK HAS PUT HUMANITY ON NOTICE WHAT TO EXPECT IN TERMS OF MAN MADE KILLING AGENTS, AND HOW TO COUNTERACT THEM AS WELL AS NATURAL STRAINS.

THE SINGLE GREATEST THREAT TO MAN'S CONTINUED DOMINANCE ON THIS PLANET IS THE VIRUS. THESE WORDS WERE SPOKEN BY NOBEL LAUREATE DR. JOSHUA LEDERBERG, PHD.

THE SIDE EFFECT OF THIS OUTBREAK IS THAT THE PROTESTS IN HONG KONG, THAT WERE ESCALATING TO CIVIL WAR (WHICH THE WORLD COULD ILL AFFORD IN THIS REGION), STOPPED. EVERYBODY IS SCARED AND HOLED UP AT HOME. STREETS ARE DESERTED FOR THE MOST PART BUT COMMERCE IS SLOWLY STARTING TO COME BACK ONLINE AS THE VIRUS IS CONTAINED AND CONTROLLED.

THE BORDERS HERE SHOULD COME OPEN PRETTY SOON I WOULD SAY AND THE FOLKS HERE ARE OPTIMISTIC OF THE FUTURE. CHINA IS DOING A PRETTY DECENT JOB OF CONTAINMENT AND TREATMENT DESPITE CREMATORIA WORKING OVERTIME AT THE BEGINNING OF THIS OUTBREAK TO THIS DAY.

SO THERE IS THE BIOWEAPON IN A NUTSHELL, WITHOUT GOING INTO WHO DID WHAT AND WHERE. THIS TURNED OUT TO BE A CHEAP LESSON IN WHAT COULD HAPPEN IF YOU HAD A MORE ROBUST VIRUS STRAIN THAT COULD NOT BE DEALT WITH THIS EASILY.

THERE ARE STILL SOME OUT THERE THAT ARE TOTALLY FREAKED OUT AND PROMOTING THE END OF THE WORLD, BUT IT WILL NOT BE FROM THIS VIRUS. THE COMING COLD PERIOD WILL BE MORE DEVASTATING IN MY OPINION.

I PERSONALLY TEND TOWARDS FOCUSING ON THE PRODUCTION OF FOOD FOR THE LONG TERM RATHER THAN ANYTHING ELSE AT THE MOMENT BECAUSE REGARDLESS OF WHETHER IT IS A VIRAL OUTBREAK, A TSUNAMI, A MINI ICE AGE, OR OTHER PHENOMENA, THE BOTTOM LINE IS THAT PEOPLE NEED TO EAT TO SURVIVE. NO FOOD, NO LIFE. JUST LIKE WATER.

THE HUMAN CONDITION CAN BE DEFINED THROUGH TWO WAYS. THE FIRST ONE IS SPENDING MONEY ON MILITARY TO ENSURE THE SAFETY AND SURVIVAL OF THE COUNTRY.

THE SECOND WAY IS TO SPEND MORE ON THE PEOPLE THAN THE MILITARY, AND THAT'S A "HAIL MARY" MOST OF THE TIME. POLITICS DECREES THAT SPENDING BILLIONS AND TRILLIONS ON A STRONG MILITARY IS MORE IMPORTANT THAN THE BASIC WELFARE OF THE PEOPLE IN THE COUNTRY.

A STRONG MILITARY IS OK, BUT DO YOU HAVE TO HAVE THAT AT THE EXPENSE OF THE PEOPLE WHEN IT DOESN'T DO MUCH GOOD WHEN A LARGE CHUNK OF THE POPULATION IS HOMELESS AND STEALING TO EAT. THE GOOD NEWS IS THAT THE MILITARY HAS SHINY NEW BULLETS THAT CAN GO AROUND CORNERS… MOST OF THE TIME. THEY'RE STILL WORKING ON THAT.

THE FUTURE BULLETS WILL BE ABLE TO LIE IN WAIT UNTIL TRIGGERED BY THEIR FACIAL RECOGNITION SYSTEMS THAT ARE ALSO PLUGGED IN TO THE NEAREST CCTV SYSTEMS AROUND TO ACTIVATE, JUMP IN THE BARREL OF THE NEAREST GUN, AND FIRE THEMSELVES AND FIND THEIR TARGETS THROUGH THEIR SOPHISTICATED MILLIMETER ACCURATE GPS SYSTEM. THEY CAN ALSO DO SIMPLE IRONING JOBS OF SHEETS AND PILLOW CASES WITH THEIR HANDY HEAT AND STEAM FUNCTION JUST LIKE THE EARLY SAMSUNG BS-1000 ALL IN ONE CELLPHONES THAT COULD DO ANYTHING, INCLUDING GRILLING A SANDWICH OR DEFIBRILLATING A CRASH VICTIM.

ACCORDING TO EXPERTS, IT WOULD ONLY TAKE LESS THAN 1% OF THE MILITARY BUDGET TO ERADICATE THE HOMELESS SITUATIONS.

WE KNOW WE ARE ENTERING MAJOR CHANGES BOTH GEOPOLITICALLY AND GEOLOGICALLY. THE CHOICES WE MAKE IN THE NEXT WHILE WILL BECOME THE TRANSITION BETWEEN WHAT WE HAVE NOW, AND MORE OF A STAR TREK TYPE OF SYSTEM WHERE MONEY DISAPPEARS IN FAVOR OF SOMETHING MORE MEANINGFUL TO OUR HUMANITY.

IT IS UP TO ALL OF US TO STRIVE IN THAT DIRECTION AND HOW WE GET THERE IS A QUESTION OF WILLINGNESS ONLY. IT WILL HAPPEN SOONER OR LATER, BUT I SURELY WOULD RATHER HAVE IT MUCH SOONER.

WE ARE ABOUT TO BEGIN OUR PART IN THAT, AND THE PROJECT SIDE WILL COME ALIVE NOW AND THIS YEAR WILL BE A VERY BUSY TIME FOR ALL OF US.

GREAT THANKS EVERYBODY AND GOD BLESS.

LOVE AND LIGHT
IN OUR SERVICE
ZAP
"GOD IS; I AM; WE ARE"
"BE GOOD, BE LEGAL, TELL TRUTH"
FEBRUARY 17, 2020
"MAKE EARTH GREAT AGAIN"©
"MEGA"©
COPYRIGHT ZAP 2013-2019


‌
DID YOU KNOW?

Initial involvement in the GCR/RV/Bond Redemption brought to most the vision of the biggest "get-rich-quick" event in human history. Those that have endured over the years have come to the realization the general motivation has morphed from thoughts of self-enrichment to lessons in sacrifice, patience, and responsibility. Patience doesn't mean making a pact with the devil of denial, ignoring our emotions and aspirations. It means being wholeheartedly engaged in the process that's unfolding.

For those that have sacrificed along the way and will ultimately realize the benefits of the upcoming events a new sense of responsibility seems to have eclipsed self-fulfillment. Those individuals engulfed with self-entitlement are falling by the wayside while those who are fully engaged are seeing the true spirit of this event, the possibilities and the true weight of responsibility that will ultimately follow an exchange or asset redemption.

I really can't surmise these end results as a planned scenario but things turned out that way never the less. In other words, has the constant "things are closing on Monday or Tuesday" dialog (for years now), been a planned sequence designed to separate the wheat from the shaft, so-to speak? To ferret out those who would take self- advantage of the impending windfall and foster engagement by those with a spirit of giving and an ideology of paying it forward. It might be a stretch that the powers controlling this have that high of an intellect to plan such a social manipulation for us to consider the constant delays are part of the overall scheme but the end results are there, like I say, never the less.

Everybody has goals, aspirations or whatever, and everybody has been at a point in their life where nobody believed in them. In order to fully realize these aspirations healing humanity, we must create in the masses of the people the sense of sacrifice and responsibility that will be a necessity as a good steward of these funds.

We also must be mindful of the "the influencers" known as the Intel gurus. They have narratives that are never ending that are laced with excuses, probabilities and second hand information but have risen them to a potential status, or perception of, a leader.
Poor leaders motivate those following them with false promises of success and a great tomorrow but rarely deliver on those promises. Leaders who do this can be manipulative and often hold the goals and aspirations of their followers' hostage in order to get them to comply. We all must become good leaders and show our true selves by our actions. Lead by example.

In the meantime, until the day we are called into service we all must focus on our daily lives and not let the enthusiasm of this events potential dictate or control life's fundamental daily operations. Learn to enjoy every minute of your life. Be happy now. Don't wait for something outside of yourself to make you happy in the future. Think how really precious is the time you have to spend, whether it's at work or with your family. Every minute should be enjoyed and savored

Patience should be your new best friend. Patience is not simply the ability to wait, it's how we behave while we're waiting.

Change will not come when we wait for some other person to make a decision or some event to happen in time. We are the ones we've been waiting for.

We are the change that we seek.

DJ

P.S. I encourage and appreciate any and all comments on this post. Or if you have a specific subject matter you would like explored. Send comments or request to replytodjpost@gmail.com


‌
‌
The principals of this newsletter bear the bulk of cost of keeping this forum functional. Your DONATIONS have helped in securing the dedication and time required to deliver these messages. The support from our readers is the only means that have kept this forum alive. We are thankful and blessed by those of you who have shared in your generosity. Your ongoing support is essential to our continuation. Please help with what you can when you can to insure its success. All contributions from this request will be applied strictly to the production of this newsletter. Thank you for your assistance....Your support will be graciously received thru Paypal.com: acct. goneforthfornow@gmail.com
Love and Kisses,
Team "Poofness"


This post is for information and education purposes only. All representations, presentations, products and opinions are strictly that of the author and do not necessarily reflect the opinion or endorsement of the "Poofness News Letter" and its principals. All readers should perform their own independent due diligence before acting on any information provided.


=====

--hobie

***********************************************************************
---
RMN is an RA production.
Articles In This Thread
POOFness for SEPT 2: STAND TALL
hobie -- Wednesday, 13-Jan-2021 05:52:21

POOFness for SEPT 4/5: THE TRIP 2
hobie -- Wednesday, 13-Jan-2021 05:52:21

POOFness for SEPT 5: MIDWEEK BY ZAP 9-5-18
hobie -- Wednesday, 13-Jan-2021 05:52:21

POOFness for SEPT 9: WHAT THE WORLD NEEDS IS LOVE
hobie -- Wednesday, 13-Jan-2021 05:52:03

POOFness for SEPT 11: STUCK FOR A MINUTE
hobie -- Wednesday, 13-Jan-2021 05:52:03

POOFness for SEPT 12: MIDWEEK BY ZAP 9-12-18
hobie -- Wednesday, 13-Jan-2021 05:52:03

POOFness for SEPT 15: STUCK IN A STORM
hobie -- Wednesday, 13-Jan-2021 05:52:03

Addendum from ZAP
hobie -- Wednesday, 13-Jan-2021 05:52:03

POOFness for SEPT 16: SINGIN' IN THE RAIN
hobie -- Wednesday, 13-Jan-2021 05:52:03

POOFness for SEPT 19: MIDWEEK BY ZAP 9-19-18
hobie -- Wednesday, 13-Jan-2021 05:52:03

POOFness for SEPT 20: HIGHER LEVEL STAFF NEEDS YOUR HELP
hobie -- Wednesday, 13-Jan-2021 05:52:03

POOFness for SEPT 23: THE VOICE
hobie -- Wednesday, 13-Jan-2021 05:52:03

POOFness for SEPT 26: MIDWEEK BY ZAP 9-26-18
hobie -- Wednesday, 13-Jan-2021 05:51:56

POOFness for SEPT 30: BRIDGE OVER TROUBLED WATER
hobie -- Wednesday, 13-Jan-2021 05:51:57

POOFness for OCT 3: MIDWEEK BY ZAP 10-03-18
hobie -- Wednesday, 13-Jan-2021 05:51:56

POOFness for OCT 7: DOWN TO THE WIRE
hobie -- Wednesday, 13-Jan-2021 05:51:57

POOFness for OCT 7: ADVENTURES IN SUCCESS
hobie -- Wednesday, 13-Jan-2021 05:51:56

POOFness for OCT 10: MIDWEEK BY ZAP 10-10-18
hobie -- Wednesday, 13-Jan-2021 05:52:19

POOFness for OCT 14: COMMUNICATIONS
hobie -- Wednesday, 13-Jan-2021 05:52:19

POOFness for OCT 14: MONEY, MONEY, MONEY
hobie -- Wednesday, 13-Jan-2021 05:52:19

POOFness for OCT 17: MIDWEEK BY ZAP 10-17-18
hobie -- Wednesday, 13-Jan-2021 05:52:19

POOFness for OCT 20: NEW KIDS ON THE BLOCK
hobie -- Wednesday, 13-Jan-2021 05:52:19

POOFness for OCT 21: IN THE NAME OF LOVE
hobie -- Wednesday, 13-Jan-2021 05:52:19

POOFness for OCT 24: MIDWEEK BY ZAP 10-24-18
hobie -- Wednesday, 13-Jan-2021 05:52:19

POOFness for OCT 28: "For What It's Worth"
hobie -- Wednesday, 13-Jan-2021 05:52:10

POOFness for OCT 29: ZAP'S UPDATE
hobie -- Wednesday, 13-Jan-2021 05:52:10

POOFness for OCT 31: MIDWEEK BY ZAP 10-31-18
hobie -- Wednesday, 13-Jan-2021 05:52:10

POOFness for NOV 2: THE CAR
hobie -- Wednesday, 13-Jan-2021 05:52:10

POOFness for NOV 4: THE ROAD YOU LEFT BEHIND
hobie -- Wednesday, 13-Jan-2021 05:52:10

POOFness for NOV 7: MIDWEEK BY ZAP 11-07-18
hobie -- Wednesday, 13-Jan-2021 05:52:10

POOFness for NOV 11: THE SOS OF END DAYS
hobie -- Wednesday, 13-Jan-2021 05:52:34

POOFness for NOV 11: RAGGED OLD FLAG
hobie -- Wednesday, 13-Jan-2021 05:52:33

POOFness for NOV 15: MIDWEEK BY ZAP 11-15-18
hobie -- Wednesday, 13-Jan-2021 05:52:33

POOFness for NOV 16: WE ARE THERE
hobie -- Wednesday, 13-Jan-2021 05:52:34

POOFness for NOV 18: Everyday People
hobie -- Wednesday, 13-Jan-2021 05:52:34

POOFness for NOV 21: MIDWEEK BY ZAP UPDATE 11-21-18
hobie -- Wednesday, 13-Jan-2021 05:52:33

POOFness for NOV 23: KIDS AND CARS
hobie -- Wednesday, 13-Jan-2021 05:52:33

POOFness for NOV 25: Try a little Kindness
hobie -- Wednesday, 13-Jan-2021 05:52:08

POOFness for NOV 28: MIDWEEK BY ZAP 11-28-18
hobie -- Wednesday, 13-Jan-2021 05:52:08

POOFness for DEC 1: KIDS AND CARS PART 2
hobie -- Wednesday, 13-Jan-2021 05:52:08

POOFness for DEC 2: IMAGINE THAT WE ARE FREE
hobie -- Wednesday, 13-Jan-2021 05:52:08

POOFness for DEC 5: MIDWEEK BY ZAP 12-05-18
hobie -- Wednesday, 13-Jan-2021 05:52:08

POOFNESS for DEC 8: STAFF
hobie -- Wednesday, 13-Jan-2021 05:52:08

POOFness for DEC 10: Ring the bells...
hobie -- Wednesday, 13-Jan-2021 05:52:00

POOFness for DEC 12: MIDWEEK BY ZAP 12-12-18
hobie -- Wednesday, 13-Jan-2021 05:52:00

POOFness for DEC 14: ZAP Part 2
hobie -- Wednesday, 13-Jan-2021 05:51:59

POOFness for DEC 16: A Little Good News
hobie -- Wednesday, 13-Jan-2021 05:51:59

POOFness for DEC 19: MIDWEEK BY ZAP 12-19-18
hobie -- Wednesday, 13-Jan-2021 05:52:00

POOFness for DEC 23: It's Beginning to Look a Lot Like Christmas
hobie -- Wednesday, 13-Jan-2021 05:52:00

POOFness for DEC 24: A CHRISTMAS GIFT FOR THE KIDS
hobie -- Wednesday, 13-Jan-2021 05:52:00

POOFness for DEC 30: Auld Lang Syne
hobie -- Wednesday, 13-Jan-2021 05:52:19

POOFness for JAN 2: MIDWEEK BY ZAP 1-02-19
hobie -- Saturday, 9-Jan-2021 07:27:44

POOFness for JAN 6: FLY LIKE AN EAGLE
hobie -- Wednesday, 13-Jan-2021 05:52:19

POOFness for JAN 9: MIDWEEK BY ZAP 1-09-19
hobie -- Wednesday, 13-Jan-2021 05:52:19

POOFness for JAN 13: ATTORNEY
hobie -- Wednesday, 13-Jan-2021 05:51:57

POOFness for JAN 13: Poison In The Well
hobie -- Wednesday, 13-Jan-2021 05:51:57

POOFness for JAN 16: MIDWEEK BY ZAP 1-16-19
hobie -- Wednesday, 13-Jan-2021 05:51:57

POOFness for JAN 20: We Can Help Heal The World
hobie -- Wednesday, 13-Jan-2021 05:51:57

POOFness for JAN 23: MIDWEEK BY ZAP 1-23-19
hobie -- Wednesday, 13-Jan-2021 05:51:57

POOFness for JAN 23: LAPIS
hobie -- Wednesday, 13-Jan-2021 05:51:57

POOFness for JAN 27: To Dream the Impossible Dream
hobie -- Wednesday, 13-Jan-2021 05:52:26

POOFness for JAN 30: MIDWEEK BY ZAP 1-30-19
hobie -- Wednesday, 13-Jan-2021 05:52:26

POOFness for JAN 31: DID YOU KNOW UPDATE BY DJ
hobie -- Wednesday, 13-Jan-2021 05:52:26

POOFness for FEB 3/4: People Get Ready
hobie -- Wednesday, 13-Jan-2021 05:52:26

POOFness for FEB 6: MIDWEEK BY ZAP 2-06-19
hobie -- Wednesday, 13-Jan-2021 05:52:26

Reader: 'I cannot believe that anyone believes the crap that the "predator in chief" says !'
hobie -- Wednesday, 13-Jan-2021 05:52:26

Reader: "Grow the hell up ..."
hobie -- Wednesday, 13-Jan-2021 05:52:26

Interesting how absolutle NO ONE ever said boo about Obama whenhe screwed up NM *NM*
Journey -- Wednesday, 13-Jan-2021 05:52:26

I can safely say the same about Obama you poor excuse for a human ... *NM*
Journey -- Wednesday, 13-Jan-2021 05:52:26

Now, now, no ad hominem attacks, even against readers
MrFusion -- Wednesday, 13-Jan-2021 05:52:26

Unless your MrFusion.. right??? *NM*
RumorMail -- Wednesday, 13-Jan-2021 05:52:26

Reader: "The Choice? America or the USA, Inc. - Did Trump Give Congress An Ultimatum?"
hobie -- Wednesday, 13-Jan-2021 05:52:26

Listen up ya'll --- Evil Spirits have to Incanate In Human Flesh...Somewhere...
Watchman -- Wednesday, 13-Jan-2021 05:52:26

POOFness for FEB 8: CHILDREN
hobie -- Wednesday, 13-Jan-2021 05:52:26

POOFness for FEB 10: I'd Like To Teach The World To Sing
hobie -- Wednesday, 13-Jan-2021 05:51:59

Reader: "Take our cars? Stop all airplanes? Insanity ..."
hobie -- Wednesday, 13-Jan-2021 05:51:59

Reader: "Is it possible for people so heavily programmed to believe in the superiority of Capitalism to envision a world without money?"
hobie -- Wednesday, 13-Jan-2021 05:51:59

link: DailySignal - "Why Democratic Socialists Can't Claim Sweden, Denmark as Success Stories"
hobie -- Wednesday, 13-Jan-2021 05:51:59

POOFness for FEB 13: MIDWEEK BY ZAP 2-13-19
hobie -- Wednesday, 13-Jan-2021 05:51:59

POOFness for FEB 17: Hope In Front Of Me
hobie -- Wednesday, 13-Jan-2021 05:51:59

POOFness for FEB 20: MIDWEEK BY ZAP 2-20-19
hobie -- Wednesday, 13-Jan-2021 05:51:59

POOFness for FEB 22: CRUNCHES
hobie -- Wednesday, 13-Jan-2021 05:51:59

POOFness for FEB 24: Times They Are A-Changin'
hobie -- Wednesday, 13-Jan-2021 05:52:11

POOFness for FEB 27: MIDWEEK BY ZAP 2-27-19
hobie -- Wednesday, 13-Jan-2021 05:52:12

POOFness for MAR 1: THE START
hobie -- Wednesday, 13-Jan-2021 05:52:12

POOFness for MAR 3: Movement Afoot
hobie -- Wednesday, 13-Jan-2021 05:52:12

POOFness for MAR 6: MIDWEEK BY ZAP 3-06-19
hobie -- Wednesday, 13-Jan-2021 05:52:12

POOFness for MAR 10: PEOPLE HAVE GOT TO BE FREE
hobie -- Wednesday, 13-Jan-2021 05:52:12

POOFness for MAR 14: MIDWEEK BY ZAP 3-14-19
hobie -- Wednesday, 13-Jan-2021 05:52:29

POOFness for MAR 17: When Irish Eyes Are Smiling
hobie -- Wednesday, 13-Jan-2021 05:52:29

POOFness for MAR 20: MIDWEEK BY ZAP 3-20-19
hobie -- Wednesday, 13-Jan-2021 05:52:29

POOFness for MAR 24: Every Things Going To Be Alright
hobie -- Wednesday, 13-Jan-2021 05:52:29

POOFness for MAR 27: MIDWEEK BY ZAP 3-27-19
hobie -- Wednesday, 13-Jan-2021 05:51:55

link to PDF: the DNA example form
hobie -- Wednesday, 13-Jan-2021 05:51:55

POOFness for MAR 31: TRY
hobie -- Wednesday, 13-Jan-2021 05:51:55

POOFness for APR 4: MIDWEEK BY ZAP 4-4-19
hobie -- Wednesday, 13-Jan-2021 05:51:54

POOFness for APR 7: I HOPE YOU DANCE
hobie -- Wednesday, 13-Jan-2021 05:51:55

POOFness for APR 10: MIDWEEK BY ZAP 4-10-19
hobie -- Wednesday, 13-Jan-2021 05:52:17

POOFness for APR 14: BRING ME HIGHER LOVE
hobie -- Wednesday, 13-Jan-2021 05:52:17

POOFness for APR 18: Medicine & Lights
hobie -- Wednesday, 13-Jan-2021 05:52:17

POOFness for APR 18: MIDWEEK BY ZAP 4-17-19
hobie -- Wednesday, 13-Jan-2021 05:52:17

POOFness for APR 21: The Great Storm Is Over
hobie -- Wednesday, 13-Jan-2021 05:52:17

POOFness for APR 24: MIDWEEK BY ZAP 4-24-19
hobie -- Wednesday, 13-Jan-2021 05:52:26

POOFness for APR 28: In Your Eyes
hobie -- Wednesday, 13-Jan-2021 05:52:26

POOFness for MAY 1: MIDWEEK BY ZAP 5-01-19
hobie -- Wednesday, 13-Jan-2021 05:52:26

POOFness for MAY 5: Shaking The Tree
hobie -- Wednesday, 13-Jan-2021 05:52:26

POOFness for MAY 8: MIDWEEK BY ZAP 5-08-19
hobie -- Wednesday, 13-Jan-2021 05:52:00

POOFness for MAY 9: LAST CALL
hobie -- Wednesday, 13-Jan-2021 05:52:00

POOFness for MAY 12: A MOTHERS FOREVER LOVE
hobie -- Wednesday, 13-Jan-2021 05:52:00

POOFness for MAY 16: MIDWEEK BY ZAP 5-16-19
hobie -- Wednesday, 13-Jan-2021 05:52:00

POOFness for MAY 19: BLACK AND WHITE
hobie -- Wednesday, 13-Jan-2021 05:52:00

POOFness for MAY 22: MIDWEEK BY ZAP 5-22-19
hobie -- Wednesday, 13-Jan-2021 05:52:00

POOFness for MAY 24: CHILDREN IN NEED
hobie -- Wednesday, 13-Jan-2021 05:52:31

POOFness for MAY 26: What's Going On
hobie -- Wednesday, 13-Jan-2021 05:52:31

POOFness for MAY 28: ZAP
hobie -- Wednesday, 13-Jan-2021 05:52:31

POOFness for MAY 29: MIDWEEK BY ZAP 5-29-19
hobie -- Wednesday, 13-Jan-2021 05:52:31

POOFness for JUN 2: High Time We Went
hobie -- Wednesday, 13-Jan-2021 05:52:31

POOFness for JAN 5: MIDWEEK BY ZAP 6-05-19 EMERGENCY
hobie -- Wednesday, 13-Jan-2021 05:52:31

POOFness for JUNE 9: Learn To Be Still
hobie -- Wednesday, 13-Jan-2021 05:52:37

POOFness for JUN 12: MIDWEEK BY ZAP 6-12-19
hobie -- Wednesday, 13-Jan-2021 05:52:37

POOFness for JUNE 16: (preliminary) ZAP Only
hobie -- Wednesday, 13-Jan-2021 05:52:37

POOFness for JUNE 19: MIDWEEK BY ZAP 6-19-19
hobie -- Wednesday, 13-Jan-2021 05:52:37

POOFness for JUN 23: Get up, Stand up!
hobie -- Wednesday, 13-Jan-2021 05:52:37

POOFness for JUN 25: Losing Focus
hobie -- Wednesday, 13-Jan-2021 05:52:37

POOFness for JUN 26: MIDWEEK BY ZAP 6-26-19
hobie -- Wednesday, 13-Jan-2021 05:52:37

Reader: "Thank you, Zap, for the 2 stories of the painter of the face of Jesus."
hobie -- Wednesday, 13-Jan-2021 05:52:28

POOFness for JUN 29: THE RELEASE
hobie -- Wednesday, 13-Jan-2021 05:52:28

POOFness for JUN 30: HIGH ROAD
hobie -- Wednesday, 13-Jan-2021 05:52:28

POOFness for JUL 2: DID YOU KNOW?
hobie -- Wednesday, 13-Jan-2021 05:52:28

POOFness for JUL 4: MIDWEEK BY ZAP 7-04-19
hobie -- Wednesday, 13-Jan-2021 05:52:28

POOFness for JUL 7: SLEDGEHAMMER
hobie -- Wednesday, 13-Jan-2021 05:52:28

POOFness for JUL 10: MIDWEEK BY ZAP 7-10-19
hobie -- Wednesday, 13-Jan-2021 05:52:28

Reade: "The carbon being released by MAN.. IS NOT the main culprit"
hobie -- Wednesday, 13-Jan-2021 05:52:28

POOFness for JUL 14: Healing The World
hobie -- Wednesday, 13-Jan-2021 05:52:17

POOFness for JUL 15: Lapis Update By Zap
hobie -- Wednesday, 13-Jan-2021 05:52:17

POOFness for JUL 17: MIDWEEK BY ZAP 17-07-19
hobie -- Wednesday, 13-Jan-2021 05:52:17

POOFness for JUL 21: Mister Blue Sky
hobie -- Wednesday, 13-Jan-2021 05:52:17

POOFness for JUL 25: MIDWEEK BY ZAP 7-25-19
hobie -- Wednesday, 13-Jan-2021 05:52:17

POOFness for JUL 28: Just came back to say goodbye
hobie -- Wednesday, 13-Jan-2021 05:52:17

POOFness for JUL 31: MIDWEEK BY ZAP 7-31-19
hobie -- Wednesday, 13-Jan-2021 05:52:07

POOFness for AUG 3: Last Minute Blackout Issues
hobie -- Wednesday, 13-Jan-2021 05:52:07

POOFness for AUG 4: Katmandu
hobie -- Wednesday, 13-Jan-2021 05:52:07

POOFness for AUG 7: MIDWEEK BY ZAP 8-07-19
hobie -- Wednesday, 13-Jan-2021 05:52:06

POOFness for AUG 11: WAITING FOR THE WORLD FOR CHANGE
hobie -- Wednesday, 13-Jan-2021 05:52:16

POOFness for AUG 14: MIDWEEK BY ZAP 8-14-19
hobie -- Wednesday, 13-Jan-2021 05:52:16

POOFness for AUG 17: A LITTLE BOY
hobie -- Wednesday, 13-Jan-2021 05:52:16

POOFness for AUG 18: COME TOMORROW
hobie -- Wednesday, 13-Jan-2021 05:52:16

POOFness for AUG 21: MIDWEEK BY ZAP 8-21-19
hobie -- Wednesday, 13-Jan-2021 05:52:16

POOFness for AUG 23: RV WEEKEND - MARTIAL LAW
hobie -- Wednesday, 13-Jan-2021 05:52:16

POOFness for AUG 25: LOVE LOVE
hobie -- Wednesday, 13-Jan-2021 05:52:23

POOFness for AUG 28: FLORIDA WEATHER
hobie -- Wednesday, 13-Jan-2021 05:52:23

POOFness for AUG 28: MIDWEEK BY ZAP 8-28-19
hobie -- Wednesday, 13-Jan-2021 05:52:23

POOFness for SEPT 1: STILL STANDING
hobie -- Wednesday, 13-Jan-2021 05:52:23

POOFness for SEPT 4: MIDWEEK BY ZAP 9-04-19
hobie -- Wednesday, 13-Jan-2021 05:52:23

POOFness for SEPT 8: FOOD FOR A TODDLER
hobie -- Wednesday, 13-Jan-2021 05:52:25

POOFness for SEPT 8: Universal Love
hobie -- Wednesday, 13-Jan-2021 05:52:24

POOFness for SEP 11: MIDWEEK BY ZAP 9-11-19
hobie -- Wednesday, 13-Jan-2021 05:52:25

POOFness for SEPT 15: "Two Tickets To Paradise"
hobie -- Wednesday, 13-Jan-2021 05:52:24

POOFness for SEPT 17: TERMINUS
hobie -- Wednesday, 13-Jan-2021 05:52:24

POOFness for SEPT 21: TERMINUS FINISH
hobie -- Wednesday, 13-Jan-2021 05:52:24

POOFness for SEPT 18: MIDWEEK BY ZAP 9-18-19
hobie -- Wednesday, 13-Jan-2021 05:52:25

POOFness for SEPT 22: MIND GAMES
hobie -- Wednesday, 13-Jan-2021 05:52:25

2 Questions
HotCoffee -- Wednesday, 13-Jan-2021 05:52:24

POOFness for SEP 25: MIDWEEK BY ZAP 9-25-19
hobie -- Wednesday, 13-Jan-2021 05:52:18

POOFness for SEP 29: PAINTED SMILE
hobie -- Wednesday, 13-Jan-2021 05:52:18

POOFness for OCT 2: MIDWEEK BY ZAP 10-2-19
hobie -- Wednesday, 13-Jan-2021 05:52:18

POOFness for OCT 6: UNCOVER THE GOLD
hobie -- Wednesday, 13-Jan-2021 05:52:18

POOFness for OCT 9: MIDWEEK BY ZAP 10-9-19
hobie -- Wednesday, 13-Jan-2021 05:52:04

POOFness for OCT 10: BANKERS AND LIFE
hobie -- Wednesday, 13-Jan-2021 05:52:04

POOFness for OCT 13: NIGHTS IN WHITE SATIN
hobie -- Wednesday, 13-Jan-2021 05:52:04

POOFness for OCT 20: ONE TIN SOLDIER
hobie -- Wednesday, 13-Jan-2021 05:52:04

POOFness for OCT 23: MIDWEEK BY ZAP 10-23-19
hobie -- Wednesday, 13-Jan-2021 05:52:09

POOFness for OCT 27: Sympathy For The Devil
hobie -- Wednesday, 13-Jan-2021 05:52:09

POOFness for NOV 3: Dweller on the Threshold
hobie -- Thursday, 28-Nov-2019 19:58:19

POOFness for NOV 8: INDIANA CLONES AND THE RAIDERS OF THE LOST BANK
hobie -- Wednesday, 13-Jan-2021 05:52:15

POOFness for NOV 10: "Keep on Truckin"
hobie -- Wednesday, 13-Jan-2021 05:52:15

POOFness for NOV 13: COMMUNICATION NEEDS
hobie -- Wednesday, 13-Jan-2021 05:52:14

POOFness for NOV 15: FINALIZATION
hobie -- Wednesday, 13-Jan-2021 05:52:15

POOFness for NOV 17: BALL OF CONFUSION
hobie -- Wednesday, 13-Jan-2021 05:52:14

POOFness for NOV 23: FINALIZATION CONCLUSION
hobie -- Saturday, 23-Nov-2019 18:14:29

POOFness for NOV 24: MEMORIES
hobie -- Sunday, 24-Nov-2019 18:48:22

POOFness for NOV 26: THANKSGIVING NEWS
hobie -- Tuesday, 26-Nov-2019 18:57:27

Reader: "Ask Trumpie to do a chess move on them."
hobie -- Tuesday, 26-Nov-2019 18:57:27

POOFness for NOV 28: THANKSGIVING THANKS
hobie -- Thursday, 28-Nov-2019 19:58:19

POOFness for DEC 1: TREAT THE CHILDREN WELL
hobie -- Wednesday, 2-Dec-2020 20:25:38

POOFness for DEC 4: MIDWEEK BY ZAP 12-04-19
hobie -- Saturday, 9-Jan-2021 07:27:49

POOFness for DEC 5: CHRISTMAS IS COMING
hobie -- Saturday, 9-Jan-2021 07:27:49

POOFness for DEC 8: WE ARE THE WORLD
hobie -- Saturday, 9-Jan-2021 07:27:49

POOFness for DEC 15: A Little Kindness
hobie -- Saturday, 9-Jan-2021 07:27:39

POOFness for DEC 18: Midweek by Zap 12-18-19
hobie -- Saturday, 9-Jan-2021 07:27:39

POOFness for DEC 19: BREAKING DEEP STATE TAKEDOWN START
hobie -- Saturday, 9-Jan-2021 07:27:39

POOFness for DEC 19: A CHRISTMAS SOS
hobie -- Saturday, 9-Jan-2021 07:27:39

POOFness for DEC 22: 12 Days of Christmas
hobie -- Saturday, 9-Jan-2021 07:27:39

POOFness for DEC 25: Midweek by Zap 12-25-19
hobie -- Saturday, 9-Jan-2021 07:27:39

POOFness for DEC 26: MERRY CHRISTMAS
hobie -- Saturday, 9-Jan-2021 07:27:39

Reader: "...don't you think it's time for some accountability?"
hobie -- Saturday, 9-Jan-2021 07:27:39

POOFness for DEC 29: HAVE A GREAT NEW YEAR !!
hobie -- Saturday, 9-Jan-2021 07:27:39

POOFness for JAN 5: DON'T LIE TO ME
hobie -- Saturday, 9-Jan-2021 07:27:42

POOFness for JAN 8: Midweek by ZAP 01-08-20
hobie -- Saturday, 9-Jan-2021 07:27:42

POOFness for JAN 9: WE HAVE SUCCESS
hobie -- Saturday, 9-Jan-2021 07:27:42

POOFness for JAN 12: No Time For Fear
hobie -- Saturday, 9-Jan-2021 07:27:42

POOFness for JAN 15: Midweek by ZAP 01-15-20
hobie -- Saturday, 9-Jan-2021 07:27:42

POOFness for JAN 16: TRUST FUNDS CLEARED IN ACCOUNT
hobie -- Saturday, 9-Jan-2021 07:27:42

POOFness for JAN 19: Strange Phenomena
hobie -- Saturday, 9-Jan-2021 07:27:47

POOFness for JAN 22: Midweek by ZAP 01-22-20
hobie -- Saturday, 9-Jan-2021 07:27:46

POOFness for JAN 26: Days Like This
hobie -- Saturday, 9-Jan-2021 07:27:46

POOFness for JAN 30: VIRAL SURVIVAL
hobie -- Saturday, 9-Jan-2021 07:27:47

POOFness for FEB 3: ALL OF US WILL BE MOVING ON
hobie -- Saturday, 9-Jan-2021 07:27:41

POOFness for FEB 9: What you gonna do about me?
hobie -- Saturday, 9-Jan-2021 07:27:41

POOFness for FEB 16: FIGHT THE VIRUS
hobie -- Saturday, 9-Jan-2021 07:27:41

POOFness for FEB 21: RELEASE
hobie -- Saturday, 9-Jan-2021 07:27:42

POOFness for FEB 23: MONEY FOR NOTHING
hobie -- Saturday, 9-Jan-2021 07:27:42

POOFness for FEB 26: Midweek by ZAP 2-26-20
hobie -- Saturday, 9-Jan-2021 07:27:42

POOFness for FEB 28: CELEBRATION
hobie -- Saturday, 9-Jan-2021 07:27:42

POOFness for MAY 1: Transformation
hobie -- Saturday, 9-Jan-2021 07:27:42

Reader, link to video: "Who is Dimash Kudaibergen - The male with (6 Octaves)"
hobie -- Saturday, 9-Jan-2021 07:27:42

POOFness for MAR 8: Watching and Waiting
hobie -- Saturday, 9-Jan-2021 07:27:40

POOFness for MAR 15: "Fear Is A Liar"
hobie -- Saturday, 9-Jan-2021 07:27:40

POOFness for MAR 18: MIDWEEK BY ZAP 3-18-20
hobie -- Saturday, 9-Jan-2021 07:27:40

POOFness for MAR 21: DARK TIMES
hobie -- Saturday, 9-Jan-2021 07:27:40

POOFness for MAR 22: "The Hands That Built America"
hobie -- Saturday, 9-Jan-2021 07:27:40

POOFness for MAR 25: MIDWEEK BY ZAP 3-25-20
hobie -- Saturday, 9-Jan-2021 07:27:46

POOFness for MAR 28: LOCKDOWN
hobie -- Saturday, 9-Jan-2021 07:27:46

POOFness for MAR 29: 'DON'T GIVE UP"
hobie -- Saturday, 9-Jan-2021 07:27:46

POOFness for MAR 31: MIDWEEK BY ZAP 3-25-20 (sic)
hobie -- Saturday, 9-Jan-2021 07:27:46

POOFness for APR 4: LOCKDOWN CONTINUES
hobie -- Saturday, 4-Apr-2020 19:59:28

POOFness for APR 5: WHY WORRY?
hobie -- Sunday, 5-Apr-2020 19:41:07

POOFness for APR 8: MIDWEEK BY ZAP 4-08-20
hobie -- Wednesday, 8-Apr-2020 20:24:09

35-min video: Aajonus Vonderplanitz - A virus is an internally-created solvent and cannot be contagious
hobie -- Monday, 20-Apr-2020 05:23:09

POOFness for APR 10: HAPPY EASTER
hobie -- Friday, 10-Apr-2020 18:55:05

POOFness for APR 12: COUNT YOUR BLESSINGS NAME THEM ONE BY ONE
hobie -- Sunday, 12-Apr-2020 20:44:12

POOFness for APR 15: MIDWEEK BY ZAP 4-15-20
hobie -- Wednesday, 15-Apr-2020 19:51:29

POOFness for APR 19: I WANT TO LIVE
hobie -- Sunday, 19-Apr-2020 20:09:11

POOFness for APR 23: THE CONJOB
hobie -- Thursday, 23-Apr-2020 18:13:41

POOFness for APR 26: Why Shouldn't We
hobie -- Sunday, 26-Apr-2020 19:23:35

POOFness for APR 29: MIDWEEK BY ZAP 4-29-20
hobie -- Wednesday, 29-Apr-2020 20:30:08

POOFness for APR 30: IT IS HERE
hobie -- Thursday, 30-Apr-2020 21:36:39

POOFness for MAY 3: Have You Ever Seen The Rain
hobie -- Sunday, 3-May-2020 19:17:09

POOFness for MAY 6: MIDWEEK BY ZAP
hobie -- Wednesday, 6-May-2020 23:15:11

POOFness for MAY 10: MOTHER
hobie -- Sunday, 10-May-2020 20:04:12

POOFness for MAY 13: MIDWEEK BY ZAP
hobie -- Wednesday, 13-May-2020 21:30:12

POOFness for MAY 15: CONJOB-19
hobie -- Friday, 15-May-2020 18:55:53

POOFness for MAY 17: " Ain't Got No "
hobie -- Sunday, 17-May-2020 20:36:47

POOFness for MAY 20: MIDWEEK BY ZAP
hobie -- Wednesday, 20-May-2020 23:23:32

POOFness for MAY 22: BANKERS BALL
hobie -- Sunday, 24-May-2020 11:43:02

Reader: US billionaire wealth skyrockets to over $3 TRILLION during pandemic
RumorMail -- Sunday, 24-May-2020 11:41:06

Reader: Billionaire Wealth, U.S. Job Losses and Pandemic Profiteers
RumorMail -- Sunday, 24-May-2020 11:43:02

POOFness for MAY 24: "Memories"
hobie -- Sunday, 24-May-2020 20:00:23

POOFness for MAY 27: MIDWEEK BY ZAP
hobie -- Wednesday, 27-May-2020 19:06:23

POOFness for MAY 29: A PLACE TO CALL HOME
hobie -- Friday, 29-May-2020 19:46:50

POOFness for MAY 31: OUT OF THE BLUE
hobie -- Sunday, 31-May-2020 20:34:24

POOFness for JUN 3: THE MIDWEEK BY ZAP
hobie -- Wednesday, 3-Jun-2020 20:41:02

POOFness for JUN 5: FINAL CLEARANCE
hobie -- Friday, 5-Jun-2020 22:05:32

any bank will loan on expected money (NM)
Merlin2012 -- Friday, 5-Jun-2020 22:05:32

POOFness for JUN 7: A CHANGE IS GONNA COME
hobie -- Monday, 8-Jun-2020 03:09:55

What? No begging for money?
Merlin2012 -- Monday, 8-Jun-2020 00:40:12

No begging, but an acknowledgement of help offered
hobie -- Wednesday, 10-Jun-2020 23:24:36

Re: No begging, but an acknowledgmenet of help offered
Merlin2012 -- Tuesday, 9-Jun-2020 22:41:52

Reader: "[Zap's message] is difficult to understand if you have not been brought to this collective knowledge through a series of ..."
hobie -- Tuesday, 9-Jun-2020 00:22:14

I've read on and off for over 20 years and...
HotCoffee -- Monday, 8-Jun-2020 17:44:42

Amen, Sistah... :-)) *NM*
RumorMail -- Monday, 8-Jun-2020 17:44:42

Reader b: "Just one more example - we have seen progress since we began paying attention - this from today..."
hobie -- Tuesday, 9-Jun-2020 00:22:14

POOFness for JUN 10: THE MIDWEEK BY ZAP
hobie -- Wednesday, 10-Jun-2020 20:47:14

POOFness for JUNE 14: LOVE ..."THY WILL BE DONE"
hobie -- Sunday, 14-Jun-2020 20:32:35

POOFness for JUN 17: THE MIDWEEK BY ZAP
hobie -- Wednesday, 17-Jun-2020 22:10:25

POOFness for JUN 18: DIVINE PLAN
hobie -- Thursday, 18-Jun-2020 19:22:24

POOFness for JUN 21: Happy Father's Day
hobie -- Sunday, 21-Jun-2020 20:58:57

POOFness for JUN 23: TIMINGS
hobie -- Tuesday, 23-Jun-2020 19:11:46

POOFness for JUN 24: THE MIDWEEK BY ZAP
hobie -- Wednesday, 24-Jun-2020 19:51:17

POOFness for JUN 28: UNDER PRESSURE
hobie -- Sunday, 28-Jun-2020 20:07:09

POOFness for JUL 1: THE MIDWEEK BY ZAP
hobie -- Wednesday, 1-Jul-2020 20:16:13

POOFness for JUL 5: THESE ARE THE DAYS
hobie -- Sunday, 5-Jul-2020 20:35:37

POOFness for JUL 8: THE MIDWEEK BY ZAP
hobie -- Wednesday, 8-Jul-2020 21:08:05

POOFness for JUL 12: CHANGES ARE ON THE WAY
hobie -- Sunday, 12-Jul-2020 21:02:13

POOFness for JUL 15: THE MIDWEEK BY ZAP
hobie -- Wednesday, 15-Jul-2020 19:30:15

POOFness for JUL 15: TIRED
hobie -- Wednesday, 15-Jul-2020 19:36:44

The previously unposted POOFness for JUL 9: BANKERS AND MY BODY PARTS
hobie -- Wednesday, 15-Jul-2020 19:36:44

POOFness for JUL 19: Conviction Of The Heart
hobie -- Sunday, 19-Jul-2020 21:11:02

POOFness for JUL 22: THE MIDWEEK BY ZAP
hobie -- Thursday, 23-Jul-2020 00:05:27

Reader: "PCR for CORONAVIRUS is clearly NOT based on DNA."
hobie -- Thursday, 23-Jul-2020 00:05:27

POOFness for JUL 25: WORK LOAD TO COME
hobie -- Saturday, 25-Jul-2020 20:25:05

POOFness for JUL 26: Candles In The Rain
hobie -- Sunday, 26-Jul-2020 20:14:26

POOFness for JUL 29: THE MIDWEEK BY ZAP
hobie -- Wednesday, 29-Jul-2020 20:08:18

POOFness for JUL 30: BANKERS NETHERS
hobie -- Friday, 31-Jul-2020 02:47:14

Reader: "This must be the longest international bank transfer in history."
hobie -- Friday, 31-Jul-2020 02:47:14

POOFness for AUG 2: LEAP OF FAITH
hobie -- Sunday, 2-Aug-2020 21:30:53

POOFness for AUG 5: THE MIDWEEK BY ZAP
hobie -- Thursday, 6-Aug-2020 04:50:41

Reader, link: "Child malnutrition and COVID-19: the time to act is now - The Lancet"
hobie -- Thursday, 6-Aug-2020 04:50:41

POOFness for AUG 6: LAWYERS WIN
hobie -- Thursday, 6-Aug-2020 22:53:54

Ground Hog Day deja vu (no msg) *NM*
Merlin2012 -- Thursday, 6-Aug-2020 23:14:52

POOFness for AUG 9: DON'T STOP THINKING ABOUT TOMORROW
hobie -- Sunday, 9-Aug-2020 23:41:24

POOFness for AUG 12: THE MIDWEEK BY ZAP
hobie -- Wednesday, 12-Aug-2020 20:32:06

POOFness for AUG 14: RELEASE FINALLY
hobie -- Friday, 14-Aug-2020 20:57:04

POOFness for AUG 16: "Love's In Need Of Love Today"
hobie -- Sunday, 16-Aug-2020 20:23:07

POOFness for AUG 19: THE MIDWEEK BY ZAP
hobie -- Wednesday, 19-Aug-2020 20:59:58

POOFness for AUG 20: OXYGEN NEEDED
hobie -- Friday, 21-Aug-2020 00:50:58

I find it odd.....
HotCoffee -- Friday, 21-Aug-2020 00:50:58

POOFness for AUG 23: "Empathy and Comedy"
hobie -- Sunday, 23-Aug-2020 20:35:43

POOFness for AUG 26: THE MIDWEEK BY ZAP
hobie -- Wednesday, 26-Aug-2020 20:13:19

POOFness for AUG 27: END OF THE MONTH
hobie -- Friday, 28-Aug-2020 00:09:57

POOFness for AUG 30: DON'T GIVE UP
hobie -- Monday, 31-Aug-2020 00:06:43

POOFness for SEP 2: BANKERS AND SYSTEM CHANGE
hobie -- Wednesday, 2-Sep-2020 14:46:45

want to know what a "shill" sounds like, read this post aloud
Merlin2012 -- Tuesday, 1-Sep-2020 23:35:47

Reader T writes in re: Merlin2012's post: "WOW! This post is totally unnecessary and out of line." *NM*
hobie -- Wednesday, 2-Sep-2020 05:01:43

Reader: "Those writing that newsletter have had the same story 4 years and years now."
hobie -- Wednesday, 2-Sep-2020 20:01:00

Reader: "I knew Poof personally."
hobie -- Wednesday, 2-Sep-2020 20:01:00

POOFness for SEP 2: THE MIDWEEK BY ZAP
hobie -- Wednesday, 2-Sep-2020 20:11:19

POOFness for SEP 5: RELEASE DONE
hobie -- Saturday, 5-Sep-2020 20:43:58

POOFness for SEP 6: THE WORLD
hobie -- Saturday, 12-Sep-2020 23:58:12

50-min video: "Saving Our Children! (MUST WATCH)" (Real reason for certain lockdowns and curfews?)
hobie -- Sunday, 13-Sep-2020 00:41:34

POOFness for SEP 9: THE MIDWEEK BY ZAP
hobie -- Wednesday, 9-Sep-2020 21:09:34

POOFness for SEP 10: BANK FIRST
hobie -- Friday, 11-Sep-2020 00:37:19

POOFness for SEP 13: IT'S GOING ON
hobie -- Monday, 14-Sep-2020 19:07:15

POOFness for SEP 15: FUNDS & REDEMPTIONS
hobie -- Tuesday, 15-Sep-2020 18:36:17

POOFness for SEP 16: THE MIDWEEK BY ZAP
hobie -- Wednesday, 16-Sep-2020 20:49:55

POOFness for SEP 20: Hold Your Head Up
hobie -- Sunday, 20-Sep-2020 23:34:57

POOFness for SEP 22: IN THE SYSTEM
hobie -- Tuesday, 22-Sep-2020 19:06:37

POOFness for SEP 23: THE MIDWEEK BY ZAP
hobie -- Wednesday, 23-Sep-2020 20:36:48

POOFness for SEP 28: March March
hobie -- Monday, 28-Sep-2020 20:22:12

POOFness for SEP 30: SUCCESS AT LAST
hobie -- Wednesday, 30-Sep-2020 20:07:31

POOFness for SEP 30: THE MIDWEEK BY ZAP
hobie -- Wednesday, 30-Sep-2020 20:15:27

POOFness for OCT 4: "Where's The Good People"
hobie -- Sunday, 4-Oct-2020 20:36:33

POOFness for OCT 6: STREETS OF HONG KONG
hobie -- Tuesday, 6-Oct-2020 19:37:01

POOFness for OCT 8: THE MIDWEEK BY ZAP
hobie -- Thursday, 8-Oct-2020 18:36:09

POOFness for OCT 10: WE WON
hobie -- Sunday, 11-Oct-2020 01:00:44

POOFness for OCT 12: ALL SHOOK UP
hobie -- Monday, 12-Oct-2020 20:24:24

POOFness for OCT 14: THE MIDWEEK BY ZAP
hobie -- Wednesday, 14-Oct-2020 21:09:09

POOFness for OCT 18: DON'T STOP
hobie -- Sunday, 18-Oct-2020 19:44:45

POOFness for OCT 19: WE WON (Two More Days)
hobie -- Monday, 19-Oct-2020 19:15:21

POOFness for OCT 21: THE MIDWEEK BY ZAP
hobie -- Wednesday, 21-Oct-2020 20:25:15

POOFness for OCT 22: SERIOUS EMERGENCY
hobie -- Thursday, 22-Oct-2020 20:25:11

POOFness for OCT 25: WHAT THE WORLD NEEDS NOW
hobie -- Sunday, 25-Oct-2020 20:32:03

POOFness for OCT 28: THE MIDWEEK BY ZAP
hobie -- Wednesday, 28-Oct-2020 20:09:44

POOFness for OCT 29: THE LAST DAYS
hobie -- Thursday, 29-Oct-2020 19:54:02