RMN is Reader Supported

Our Goal for
DEC 6 - JAN 5:
$1,500


Click Widget
or Click Here to contribute.
---
---
Checks & Money Orders:
Raye Allan Smith
P.O. Box 95
Ashtabula, OH 44005
---
Users Online:
39
---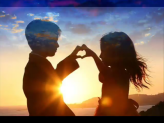 Dewitt Jones' Video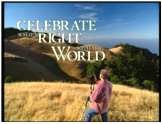 "Celebrate What's Right
With The World"
---
"When the
Starships Fly!"
---
The Theme for The Obergon Chronicles
---
The Obergon Chronicles ebook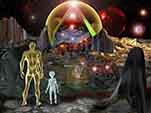 ---
RUMOR MILL
NEWS RADIO
---
CGI ROOM
Common Ground
Independent Media
---
WHAT ARE
THE FACTIONS?
---
THE AMAZING
RAYELAN ALLAN
---
BIORHYTHMS
---
LOTTO PICKS
---
OTHER WAYS TO DONATE
---
---
---


RUMOR MILL NEWS AGENTS WHO'VE BEEN INTERVIEWED ON RUMOR MILL NEWS RADIO
______________

NOVEMBER 2008



Kevin Courtois - Kcbjedi

______________



Dr Robin Falkov


______________



Melinda Pillsbury Hr1




Melinda Pillsbury Hr2


______________



Daneen Peterson


______________



Daneen Peterson


______________

Disclosure Hr1


Disclosure Hr2
______________

Scribe
______________

in_PHI_nitti
______________

Jasmine Hr1
Jasmine Hr2
______________

Tom Chittum Hr1
Tom Chittum Hr2
______________

Kevin Courtois
______________

Dr Syberlux
______________

Gary Larrabee Hr1
Gary Larrabee Hr2
______________

Kevin Courtois
______________

Pravdaseeker Hr1
Pravdaseeker Hr2
______________

DECEMBER 2008

Tom Chittum
______________

Crystal River
______________

Stewart Swerdlow Hr1
Stewart Swerdlow Hr2
______________

Janet Swerdlow Hr1
Janet Swerdlow Hr2
______________

Dr. Robin Falkov Hr1
Dr. Robin Falkov Hr2
Dr. Robin Falkov Hr3

JANUARY 2009 ______________

Patriotlad
______________

Patriotlad
______________

Crystal River
______________

Patriotlad
______________

Dr. Robin Falcov
______________

Patriotlad

FEBRUARY 2009


Find UFOs, The Apocalypse, New World Order, Political Analysis,
Alternative Health, Armageddon, Conspiracies, Prophecies, Spirituality,
Home Schooling, Home Mortgages and more, in:
Rumor Mill News Reading Room, Current Archive


POOFness for DEC 8: WE ARE THE WORLD
Posted By: hobie
Date: Saturday, 9-Jan-2021 07:27:49
www.rumormill.news/136793
In Response To: POOFness for DEC 1: TREAT THE CHILDREN WELL (hobie)
Hi, Folks -

Received via e-mail:

=====

Subject: WE ARE THE WORLD
From: "The Office of Poofness" <2goforth@humanus.ca>
Date: Sun, December 8, 2019 7:22 pm

We Are the World

There comes a time
When we heed a certain call


When the world must come together as one
There are people dying
Oh, and it's time to lend a hand to life
The greatest gift of all
We can't go on
Pretending day-by-day
That someone, somewhere soon make a change
We're all a part of God's great big family
And the truth, you know, love is all we need
We are the world
We are the children
We are the ones who make a brighter day, so let's start giving
There's a choice we're making
We're saving our own lives
It's true we'll make a better day, just you and me
Oh, send them your heart
So they know that someone cares
And their lives will be stronger and free
As God has shown us by turning stones to bread
And so we all must lend a helping hand
We are the world
We are the…
"

POOF SAID



Greetings and Salutations,

There are axes to grid, shoes to fit, music to make, food to prep and prepare, illnesses to attend to, babies that need hugs and comfort, and widows who seek to know they are loved. Say yes to all of that and more.

There are things afoot as we have said over and over; things that lead us to continue providing you hope and sustenance, faith and assurances that you are not forgotten.

Yes, to your constant concern that the greedy type bankers are getting the upper hand and are not allowing this money to flow through. All of that is true; but they will run out of excuses and shams ultimately and you will win this one; this will be shaken loose......

It is high time and even past time for this to all come to a screeching halt.

Get with the energy of holding the right picture and right outcome......do your own share of intention setting and making an effort to join us in doing all the things that count.

Poof



SUSAN SAYS

Dear Community,

Making It Easy For God To Bless Us

By Bernard Dozier

If the birds and bees can wake every dawn with absolute
confidence that they are supplied with every good thing, we,
who think our Creator's thoughts, surely ought to do so.

If we've never gotten into the "magic" of letting God-gener-
ated bounty seek expression through us, today is the perfect
time to begin. We can wake from the hypnosis thrust upon
us by religion and government that poverty is our lot.

Why not switch our belief system 180 degrees? Why not be-
lieve that our ideal and inexhaustible provision is a boundless
spiritual reservoir seeking a creative outlet... through us?

This dimension has never been short-changed, and is the
perfect receptacle for big, bold, bountiful blessings. Work
is a positive way of welcoming those blessings, but so is re-
alization, praise, gratitude, and all forms of creativity.

One of my early realizations of Reality was that "God is ev-
erywhere equally present." So, let's assume that God's good-
ness is everywhere as present and available as the air.

Christianity has been so beguiled by Constantine's religion
about Jesus that we have yet to realize that Jesus' great con-
tribution is the way He teaches us to think of God, of self, and
in the way He teaches us to use our God-given Mind as the key
to transferring desired assets from Heaven to Earth.

Let's make it easy for God to provide us with everything we
need for god-like living.

"The pessimist sees difficulty in every opportunity.
The optimist sees opportunity in every difficulty." -Churchill http://bit.ly/BT-quotes

Regarding the PP's:

All hell is ready to break loose.
Action is anticipated any time now.
Keep your head down... our dreams will
be fulfilled.....

Namaste,

Susan

ZAP SAYS



HI ALL

WE SURE HAVE HAD OUR SHARE OF UPS AND DOWNS OVER THESE YEARS, AND SURELY WE HAVE HAD SOME POSITIVE IMPACT CONSIDERING THE AMOUNT OF EMAILS WE RECEIVED THAT WERE EXPRESSIONS OF SUPPORT AND WILLINGNESS TO JOIN IN THE EFFORT AND MAKE THE DIFFERENCE.

SINCE STARTING THIS EFFORT A COUPLE OF DECADES AGO, MANY THINGS HAVE CHANGED IN THE WORLD AND OUR EFFORT HAS MORPHED TO ACCOMMODATE THESE CHANGES.

AT ONE POINT, OUR OWN PERSONAL INCOMES AND FINANCES SUFFERED, AND WE COULD BARELY HANG ON, BUT YOUR DONATIONS MADE THE DIFFERENCE AND WE SURVIVED AND MANAGED TO KEEP MANY STABLE AND ALIVE.

UNFORTUNATELY, WE DID LOSE SOME ALONG THE WAY TO CANCER AND OTHER DISEASES, BUT THERE WAS NOTHING THAT WE COULD HAVE DONE. REMEMBER MARY AND HER NEED FOR THE BONE MARROW AND OUR EFFORT TO KEEP HE IN OXYGEN AND MEDICATION AND FOOD AND SHELTER? WELL, SHE WAS IN AN INDUCED COMA FOR OVER 6 MONTHS IN ORDER TO SAVE HER LIFE UNTIL THE FUNDING CAME IN FOR THE BONE MARROW TRANSPLANT.

NONE OF US COULD KEEP UP WITH THE HOSPITAL BILL TO KEEP HER ON LIFE SUPPORT, AND WHEN DONATIONS RAN DRY THIS LAST WEEK, SHE WAS TAKEN OFF THE MACHINE AND WOKEN. SHE IS BEING TRANSFERRED TO A HOSPICE TO LIVE OUT THE REMAINDER OF HER DAYS AND THAT IS MEASURED IN DAYS IF NOT HOURS.

WITH ANY LUCK, THE BANKS WILL CLEAR OUR FIRST FUNDS IN THE NEXT DAYS AND WE CAN HELP, BUT WE JUST PRAY SHE MANAGES TO HANG ON UNTIL THAT HAPPENS.

MARY IS JUST ONE EXAMPLE OF THE MANY THAT NEED HELP AND THEY CAN NOT GET IT FROM ANYWHERE. LOOK AT THE TENT CITIES OF THE HOMELESS. WHAT HAPPENS WHEN THEY NEED MEDICAL HELP? NOTHING HAPPENS.

ALL THE PEOPLE THAT LIVE IN THEIR CARS BECAUSE OF WHATEVER CIRCUMSTANCE HAPPENED. FORECLOSURE, FAMILY FIGHT, LOSS OF JOB…WHATEVER CREATED THE CIRCUMSTANCE FOR HOMELESSNESS IS ABSOLUTELY UNACCEPTABLE IN OUR SOCIETY. WE HAVE THE MEANS TO LOOK AFTER EVERYBODY NO MATTER HOW DIRE THE CIRCUMSTANCES.

THERE SHOULD NOT BE A ZAP REQUEST FOR AN SOS TO HELP OUT SOMEBODY.

THE LAST IDIOT (THE CRACKHEAD PEDOPHILE GAY GUY) IN THE WHITE HOUSE TOOK $150 BILLION OF TAXPAYER MONEY, AND INSTEAD OF FIXING THE SITUATION AT HOME WITH HOMELESSNESS AND MEDICAL CARE, GAVE IT TO IRAN TO FUND ISIS.

EVERYBODY PUT ME DOWN WHEN I WROTE ABOUT HIM AND HIS INSPIRING MUSLIM POLICIES OF DESTROYING AMERICA, AND CALLED HIM A BABOON OR A CHIMP (FORGET NOW). THAT TRANSLATED INTO ME BEING RACIST CALLING HIM A MONKEY IN THE WHITE HOUSE BECAUSE HE IS BLACK. HE COULD HAVE BEEN GREEN OR YELLOW HE IS STILL AN ORANGUTAN. A BULL IN A CHINA SHOP DID NOT APPLY TO HIM. HE WAS TOO SMART AND SNEAKY FOR THAT LABEL.

BEING TRUTHFUL IS NOT BEING RACIST BUT I HAD TO TAKE IT ON THE CHIN FOR THAT ONE.

BEING A MUSLIM MADE HIM AN AUTOMATIC PEDOPHILE (AS PER QURAN TEACHING WHERE YOU CAN MARRY A PRE-PUBESCENT GIRL) AND HIS TIME DOING CRACK AND HAVING GAY AFFAIRS IS WELL DOCUMENTED SO I AM NOT OUT OF LINE HERE. THE USA GOT RAILROADED INTO PUTTING THIS GUY IN THE WHITE HOUSE FROM MY REFLECTION. TALK ABOUT BUYING THE PRESIDENCY. THIS HAPPENS IN MANY COUNTRIES – THE USA IS NOT IMMUNE.

WASTAGE OF MONEY ON THINGS OTHER THAN FIXING THE HOMELESSNESS AND OTHER AILMENTS IN OUR SOCIETY IS SHEER IDIOCY. IF WE CAN NOT LOOK AFTER EACH OTHER, WHO WILL?
https://www.youtube.com/watch?v=JHDkALRz5Rk

THE STATE OF THE COUNTRY IS DIRECTLY PROPORTIONAL TO THE WELFARE OF THE PEOPLE, AND IF YOU HAVE SKILLED PROFESSIONALS THAT ARE HOMELESS AND BEGGING FOR SURVIVAL MONEY, YOU DO NOT HAVE A GOOD STATE.

THE POINT I AM MAKING HERE IS THE RIDICULOUS CIRCUMSTANCES THAT BEFALL PEOPLE THAT WISH TO HELP AND MAKE A DIFFERENCE FOR OUR HUMANITY. MOST ARE BROKE. A GREAT MANY ARE IN DIRE PREDICAMENTS. AND YET THEY ALL WANT TO DO SOMETHING THAT MATTERS AND HELPS THEIR NEIGHBOR. IMAGINE WHAT $150 BILLION COULD DO FOR THESE GOOD SOULS.

EVEN WITH OUR ALLOCATION OF FUNDINGS FROM THE TRUST IT WILL TAKE A WHILE TO GET THE SPECIAL FOUNDATION SET UP AND WORKING TO HELP THOSE THAT ARE IN CRITICAL NEED. WE KNOW THAT REALITY. WE SURE COULD USE A BILLION OR TEN TO GET THAT UP AND RUNNING QUICKLY, BUT THAT AIN'T GONNA HAPPEN. WE HAVE TO BUILD THIS UP CAREFULLY AND REQUEST FUNDING TO KEEP THAT AFLOAT AS THERE WILL NOT BE ANY PROFITS DERIVED FROM THAT EXERCISE.

BUT THIS HAS TO BE DONE IN MY MIND, AND PEOPLE HAVE TO BE HELPED. THIS IS OUR DUTY AS HUMAN BEINGS, NOT TO SLAM SUCH EFFORTS ON SOME WEBSITE RUN BY SOMEBODY CLAIMING TO BE PURPLE. BUT THAT'S ANOTHER STORY THAT WILL COME BACK TO HAUNT.

OUR EFFORTS ARE NOT SMALL OR MUNDANE. WE HAVE TARGETED A LOT OF PROBLEMS THAT ARE NOT DOING OUR PLANET ANY GOOD, AND HAVE SET OUT TO REMEDY THEM. THIS EFFORT WILL TAKE MANY TO ACCOMPLISH AND FROM THE YEARS WE HAVE STOOD STRAIGHT AND NEVER FALTERED FROM THIS DIRECTION, WE HAVE LEARNED MUCH ABOUT THE WAYS IN WHICH WE CAN ACCOMPLISH SUCH TASKS, AND HAVE LEARNED MUCH ABOUT THE NATURE OF PEOPLE. PARTICULARLY THE ONES THAT WISH TO DESTROY THIS EFFORT.

NONE HAVE SUCCEEDED AND GOD WILLING NOBODY WILL.

THE ONLY THING WE HAVE TO LOOK AFTER ARE A FEW FAMILIES AND SOME INDIVIDUALS THAT WE HELP OUT OF THE MILLIONS THAT NEED IT. WE CAN NOT DO ALL OF THEM, BUT THE ONES WE DO HAVE ON THE LIST WE DO OUR BEST FOR.

RIGHT NOW WE ARE TRYING TO FIGURE OUT HOW TO GET MARY BACK ON LIFE SUPPORT, AND HELP ALIAH AND BABY BRADD. THEY HAD TO GO TO A STADIUM FOR SHELTER AGAINST THE TYPHOON. WHEN THEY GOT OUT TO GO BACK HOME, THEIR MAKESHIFT HUT WITH HALF A ROOF AGAINST THE RAIN WAS GONE – WIPED OUT BY THE STORM. NO FOOD NO ROOF. BRADD IS 2 YEARS OLD NOW.

IF ANYTHING HAPPENS, WE KNOW WHO TO LOOK TO FOR HELPING DESTROY PEOPLE'S PROPENSITY TO HELP OTHERS BY THEIR VICIOUS WRITINGS THAT WHAT WE DO IS A SCAM.

WE WILL LOOK TO YOU FOR ANSWERS AND I WILL BET YOU WILL NOT HAVE ANY AND RELY ON EXCUSES LIKE "WELL I HEARD FROM SALLY WHO HEARD FROM BOB THAT YOU ARE NO GOOD". THAT WILL NOT WORK AS YOUR STUFF IS WELL PUBLISHED AND VERY CLEAR IN ITS MEANING – ALL WITHOUT ONE PIECE OR SHRED OF ANY PROOF. ANOTHER BUNCH OF COLORFUL MONKEYS RUNNING THE SHOW AND YOU ARE ACCOUNTABLE.

YOU CAN PROBABLY GLEAN THAT I AM TICKED OFF AND FRUSTRATED. YES I AM.

I HAVE HAD IT WITH PEOPLE THAT PROFESS TO BE GOOD FOLK AND THEN DISCOVER THE DARK IN THEM. VERY SAD AND DISAPPOINTING. BUT WHEN THEIR CRAP AFFECTS REAL EFFORTS TO HELP…THAT BECOMES A DIFFERENT STORY. WITH THE BIT OF FIRST MONEY COMING IN, NOT ONLY WILL WE GET STRUCTURED PROPERLY, BUT THERE WILL BE ENOUGH LEFT OVER TO HIRE A LAWYER OR TWO TO BRING JUSTICE TO THE PAIN CAUSED. IT IS TIME.

THOSE THAT ASK FORGIVENESS WILL BE HEARD. THE REST CAN FEND FOR THEMSELVES IN FRONT OF SOME GUY IN A BLACK ROBE STARING DOWN AT THEM. "LIAR LIAR PANTS ON FIRE" WILL APPLY THERE QUITE WELL. HEARSAY AND WISHFUL THINKING IS NOT EVIDENCE AND IS CONSIDERED A LIE WHEN SPOKEN TO AS A FACT.

IN THE MEANTIME THE PREPARATIONS ARE WELL ADVANCED ON OUR SIDE IN RESPECT OF GETTING OUR OPERATIONS DEPLOYED AND WE WILL DO A LOT BEFORE CHRISTMAS. FULL OPERATIONAL CAPABILITY WILL ONLY COME IN JANUARY WHEN THE NEXT TRANCHES OF FUNDS START.

IT WILL TAKE A LITTLE WHILE TO GET OFFICES SET UP AND STAFFED OF COURSE, AND THE WEBSITE WILL BE REDONE BY A PROFESSIONAL FIRM SKILLED AT INTEGRATING PROJECT MANAGEMENT SOFTWARE IN THE WEBSITE ITSELF. PRETTY WELL ALL OUR PROJECT GOVERNANCE WILL BE DONE OVER THE NET WITH PROJECT PROPONENTS ABLE TO ACCESS THEIR FILE AND DETERMINE DRAW-DOWN SCHEDULES AND CREATE REPORTS, ETC.

DOING A PROJECT PROPERLY IS A VERY INVOLVED PROCESS, AND TAKES MANY PROFESSIONALS TO DO IT. FROM THE FOREMAN RUNNING THE CREWS, TO THE ACCOUNTANT DOING THE PAYCHECKS, TO THE SITE INSPECTORS THAT DETERMINE THE ACCURACY OF THE PROJECT STATE, EACH PROJECT DEMANDS SUCH DETAIL TO BE SUCCESSFUL.

OF COURSE THE NATURE OF THE PROJECT HAS EVERYTHING TO DO WITH THE PRIORITY STATUS. A RESORT HOTEL WILL BE AT THE BOTTOM OF THE PILE WHILE THE PURCHASE OF SCHOOL SUPPLIES FOR A BUNCH OF KIDS WILL TAKE PRECEDENCE.

THERE IS NOT MUCH ELSE I WANT TO SAY RIGHT NOW EXCEPT TO ASK YOU TO DIG A BIT IN THAT POCKET AND IF YOU FIND AN EXTRA FIVE BUCKS, DO SOMETHING WITH IT THAT WILL MEAN A LOT TO THE ONES WE HELP HERE. IT IS NEVER WASTED WITH US.

I THANK ALL OF YOU THAT HELP. DOING THIS WORK IS TRYING ENOUGH AS IT IS WITHOUT THE EXTRA BURDENS BUT HOW CAN YOU SAY NO TO SOMEBODY IN NEED? KINDA HARD.

THIS COMING WEEK WILL DEFINE US AND WE WILL BEGIN THE WORK AHEAD. IT WILL TAKE ALL OF US TO DO THIS ON A GLOBAL BASIS, SO IF YOU WILL WANT TO DO A PROJECT IN ANOTHER COUNTRY AND RELOCATE THERE, WE WILL BE THERE FOR YOU AND MAKE IT HAPPEN.

MUCH LOVE AND GOD BLESS.

LOVE AND LIGHT
IN OUR SERVICE
ZAP
"GOD IS; I AM; WE ARE"
"BE GOOD, BE LEGAL, TELL TRUTH"
DECEMBER 8, 2019
"MAKE EARTH GREAT AGAIN"©
"MEGA"©
COPYRIGHT ZAP 2013-2019
Attachments area
Preview YouTube video How poor people survive in the USA | DW Documentary
https://www.youtube.com/watch?v=JHDkALRz5Rk



DID YOU KNOW?

As we sit back in the comforts of our own homes we are under the assumption our government is doing what is necessary to maintain and govern our country. But, as in most cases, we discover the utter hypocrisy and blatant disrespect for the rule of law that is imposed on us, the citizens, but not on the forces that manipulate and govern our lives. Too many times we see regulating entities following the principal of "better to ask forgiveness than permission".

The House Financial Services Committee has released its "memorandum" outlining the topics that will be raised in its hearings with Federal bank regulators, which will include Randal Quarles, Vice Chairman of Supervision at the Federal Reserve. Absent from the list of topics is what legislative authority the Federal Reserve has that gives it the legal power to be pumping out hundreds of billions of dollars each week in revolving loans to the trading houses of Wall Street.

Since September 17, the Federal Reserve has allowed its New York Fed branch to funnel approximately $3 trillion to unnamed trading houses on Wall Street, much of it at interest rates of less than 2 percent while the big banks that own those trading houses charge their mom and pop credit card customers 17 percent on their credit cards. (The public is paying interest on their own money?)

Since the Fed turned on its money faucet on to Wall Street on September 17, not one hearing has been called in Congress to examine what gives the Federal Reserve, the central bank of the United States, the legal authority to provide cheap loans to the trading houses on Wall Street. These are the same Wall Street trading houses that blew themselves up with derivatives in 2008 and took down the U.S. economy in the greatest financial collapse since the Great Depression. Why should the Federal Reserve encourage more of that activity by providing cheap money?

Most of these trading houses are units of mega Wall Street banks that have publicly traded shares. If a publicly traded company cannot obtain loans from anywhere other than the cheap money faucets of the Federal Reserve, it needs to publicly disclose that to its shareholders and potential buyers of its stock. That's a material fact that legally must be disclosed. The legal argument to be made is that the Federal Reserve is aiding and abetting a fraud upon the investing public by failing to name the trading houses that are receiving these massive loans. The loans started out as just overnight loans ( See Oct. 20th Post 2019 "Reserve Repo Program" ) but they have since morphed to include 15-day and 42-day loans, suggesting that one or more of these firms can't obtain long-term funding anywhere else.

What the Fed is doing today is pulling a dark curtain around the financing of a so-called free and transparent market. The public has no idea which Wall Street firms have received this $3 trillion or why they can't borrow it elsewhere.

There is also the question as to whether the Federal Reserve is following its legal requirement to advise the House Financial Services Committee and Senate Banking Committee about these "so called" emergency loans. The Fed has attempted to pass off the loans as part of its routine open market operations, which are not subject to Congressional oversight. But open market operations don't last for two and a half months (with the plan to extend them into next year) while pumping out $3 trillion to unnamed Wall Street trading houses. The fact that the Fed keeps increasing the amount of the loans and extending the length of the loans means that it sees some type of emergency situation.
According to Section 1101 of the Dodd-Frank financial reform legislation of 2010, both the House Financial Services Committee and the Senate Banking Committee are to be briefed on any emergency loans made by the Fed, including the names of the banks doing the borrowing. The section reads:

"The [Federal Reserve] Board shall provide to the Committee on Banking, Housing, and Urban Affairs of the Senate and the Committee on Financial Services of the House of Representatives, (i) not later than 7 days after the Board authorizes any loan or other financial assistance under this paragraph, a report that includes (I) the justification for the exercise of authority to provide such assistance; (II) the identity of the recipients of such assistance; (III) the date and amount of the assistance, and form in which the assistance was provided; and (IV) the material terms of the assistance, including — (aa) duration; (bb) collateral pledged and the value thereof; (cc) all interest, fees, and other revenue or items of value to be received in exchange for the assistance; (dd) any requirements imposed on the recipient with respect to employee compensation, distribution of dividends, or any other corporate decision in exchange for the assistance; and (ee) the expected costs to the taxpayers of such assistance…" (This is a LAW)

So what happens when an entity, such, as the Fed blatantly breaks the law? Answer, NOT a THING! And where is the Senate Banking Committee who have been charged to oversight such activity and what recourse do they take for such an enormous infraction of our laws? They right a scathing letter. Wow. That ought to scare the hell out of their criminal activity.

Senator Elizabeth Warren (Running for a Democratic Nominee for President) sits on the Senate Banking Committee and as of October 18 she had no information on the situation from the Fed. We know that because on that date she sent a letter (I have a copy of it) to U.S. Treasury Secretary Steve Mnuchin demanding answers as to what necessitated the Fed to have to make these loans and why they were being extended into next year. As Treasury Secretary, Mnuchin also chairs the Financial Stability Oversight Council (F-SOC) whose job it is to anticipate and prevent systemic financial crises like the 2008 financial collapse on Wall Street.

What's even scarier is (as indicated in her letter) the sources of the information she is remarking and asking questions about comes from multiple sources outside of government. The New York Times, Reuters, the American Banking publication, the Banking Policy Institute, and the Wall Street Journal 6 times. It was only after some aid threw it in front of her did she react and then figured out she had her own resources to verify the information, like the "Statement Regarding Repurchase Operations" Oct 4th 2019 or the "Statement Regarding Treasury Bills and Repurchase Operations, Oct 11th 2019, both put out and accessible through the Federal Reserve Bank of New York. And other resources such as the Department of Treasury, the Office of Financial Research, and the Federal Register Notices. If If the "Finance Committee" was on their game they should have known about these activities prior to them happening.

It would be like a Harbor Master giving you a call saying "hey the ship sank" and you reply "what do you mean the ship sank?" I didn't even know it left port" "I want to know who gave permission and authorized this ship to leave port". What's the point, the ship has already left and sank?

This type of activity should be consider "economic terrorism" perpetrated by criminals on an unsuspecting population and should be dealt with swiftly and harshly. And consider that this is only one such occasion that has surfaced how many more of these types of activities occur in all sectors of our government? Where the attitude of "I don't care what the law says I'm doing it anyway" is common place. Skip the letter and send in federal marshals and arrest anyone involved then you might see a little hesitation the next time someone attempts to skate the law.

Put your state Senator, Congressman and Whitehouse on your speed dial or in your email address book and spend 30 min of your time letting them know we are sick of these activities being ignored. The only people who don't want the swamp drained, live in the swamp."To ignore it is to condone it and to condone it is to do it '

Curiously, the public has not heard a peep about any response, or lack of response, to Senator Warrens' letter. If would like a copy of the letter send a request to replytodjpost@gmail.com subject line "Warren Letter"

DJ

Comments welcome to replytodjpost@gmail.com



DONATIONS

The principals of this newsletter bear the bulk of cost of keeping this forum functional. Your DONATIONS have helped in securing the dedication and time required to deliver these messages. The support from our readers is the only means that have kept this forum alive. We are thankful and blessed by those of you who have shared in your generosity. Your ongoing support is essential to our continuation. Please help with what you can when you can to insure its success. All contributions from this request will be applied strictly to the production of this newsletter. Thank you for your assistance....Your support will be graciously received thru Paypal.com: acct. goneforthfornow@gmail.com
Love and Kisses,
Team "Poofness"

This post is for information and education purposes only. All representations, presentations, products and opinions are strictly that of the author and do not necessarily reflect the opinion or endorsement of the "Poofness News Letter" and its principals. All readers should perform their own independent due diligence before acting on any information provided.



=====

--hobie

***********************************************************************
---
RMN is an RA production.
Articles In This Thread
POOFness for SEPT 2: STAND TALL
hobie -- Wednesday, 13-Jan-2021 05:52:21

POOFness for SEPT 4/5: THE TRIP 2
hobie -- Wednesday, 13-Jan-2021 05:52:21

POOFness for SEPT 5: MIDWEEK BY ZAP 9-5-18
hobie -- Wednesday, 13-Jan-2021 05:52:21

POOFness for SEPT 9: WHAT THE WORLD NEEDS IS LOVE
hobie -- Wednesday, 13-Jan-2021 05:52:03

POOFness for SEPT 11: STUCK FOR A MINUTE
hobie -- Wednesday, 13-Jan-2021 05:52:03

POOFness for SEPT 12: MIDWEEK BY ZAP 9-12-18
hobie -- Wednesday, 13-Jan-2021 05:52:03

POOFness for SEPT 15: STUCK IN A STORM
hobie -- Wednesday, 13-Jan-2021 05:52:03

Addendum from ZAP
hobie -- Wednesday, 13-Jan-2021 05:52:03

POOFness for SEPT 16: SINGIN' IN THE RAIN
hobie -- Wednesday, 13-Jan-2021 05:52:03

POOFness for SEPT 19: MIDWEEK BY ZAP 9-19-18
hobie -- Wednesday, 13-Jan-2021 05:52:03

POOFness for SEPT 20: HIGHER LEVEL STAFF NEEDS YOUR HELP
hobie -- Wednesday, 13-Jan-2021 05:52:03

POOFness for SEPT 23: THE VOICE
hobie -- Wednesday, 13-Jan-2021 05:52:03

POOFness for SEPT 26: MIDWEEK BY ZAP 9-26-18
hobie -- Wednesday, 13-Jan-2021 05:51:56

POOFness for SEPT 30: BRIDGE OVER TROUBLED WATER
hobie -- Wednesday, 13-Jan-2021 05:51:57

POOFness for OCT 3: MIDWEEK BY ZAP 10-03-18
hobie -- Wednesday, 13-Jan-2021 05:51:56

POOFness for OCT 7: DOWN TO THE WIRE
hobie -- Wednesday, 13-Jan-2021 05:51:57

POOFness for OCT 7: ADVENTURES IN SUCCESS
hobie -- Wednesday, 13-Jan-2021 05:51:56

POOFness for OCT 10: MIDWEEK BY ZAP 10-10-18
hobie -- Wednesday, 13-Jan-2021 05:52:19

POOFness for OCT 14: COMMUNICATIONS
hobie -- Wednesday, 13-Jan-2021 05:52:19

POOFness for OCT 14: MONEY, MONEY, MONEY
hobie -- Wednesday, 13-Jan-2021 05:52:19

POOFness for OCT 17: MIDWEEK BY ZAP 10-17-18
hobie -- Wednesday, 13-Jan-2021 05:52:19

POOFness for OCT 20: NEW KIDS ON THE BLOCK
hobie -- Wednesday, 13-Jan-2021 05:52:19

POOFness for OCT 21: IN THE NAME OF LOVE
hobie -- Wednesday, 13-Jan-2021 05:52:19

POOFness for OCT 24: MIDWEEK BY ZAP 10-24-18
hobie -- Wednesday, 13-Jan-2021 05:52:19

POOFness for OCT 28: "For What It's Worth"
hobie -- Wednesday, 13-Jan-2021 05:52:10

POOFness for OCT 29: ZAP'S UPDATE
hobie -- Wednesday, 13-Jan-2021 05:52:10

POOFness for OCT 31: MIDWEEK BY ZAP 10-31-18
hobie -- Wednesday, 13-Jan-2021 05:52:10

POOFness for NOV 2: THE CAR
hobie -- Wednesday, 13-Jan-2021 05:52:10

POOFness for NOV 4: THE ROAD YOU LEFT BEHIND
hobie -- Wednesday, 13-Jan-2021 05:52:10

POOFness for NOV 7: MIDWEEK BY ZAP 11-07-18
hobie -- Wednesday, 13-Jan-2021 05:52:10

POOFness for NOV 11: THE SOS OF END DAYS
hobie -- Wednesday, 13-Jan-2021 05:52:34

POOFness for NOV 11: RAGGED OLD FLAG
hobie -- Wednesday, 13-Jan-2021 05:52:33

POOFness for NOV 15: MIDWEEK BY ZAP 11-15-18
hobie -- Wednesday, 13-Jan-2021 05:52:33

POOFness for NOV 16: WE ARE THERE
hobie -- Wednesday, 13-Jan-2021 05:52:34

POOFness for NOV 18: Everyday People
hobie -- Wednesday, 13-Jan-2021 05:52:34

POOFness for NOV 21: MIDWEEK BY ZAP UPDATE 11-21-18
hobie -- Wednesday, 13-Jan-2021 05:52:33

POOFness for NOV 23: KIDS AND CARS
hobie -- Wednesday, 13-Jan-2021 05:52:33

POOFness for NOV 25: Try a little Kindness
hobie -- Wednesday, 13-Jan-2021 05:52:08

POOFness for NOV 28: MIDWEEK BY ZAP 11-28-18
hobie -- Wednesday, 13-Jan-2021 05:52:08

POOFness for DEC 1: KIDS AND CARS PART 2
hobie -- Wednesday, 13-Jan-2021 05:52:08

POOFness for DEC 2: IMAGINE THAT WE ARE FREE
hobie -- Wednesday, 13-Jan-2021 05:52:08

POOFness for DEC 5: MIDWEEK BY ZAP 12-05-18
hobie -- Wednesday, 13-Jan-2021 05:52:08

POOFNESS for DEC 8: STAFF
hobie -- Wednesday, 13-Jan-2021 05:52:08

POOFness for DEC 10: Ring the bells...
hobie -- Wednesday, 13-Jan-2021 05:52:00

POOFness for DEC 12: MIDWEEK BY ZAP 12-12-18
hobie -- Wednesday, 13-Jan-2021 05:52:00

POOFness for DEC 14: ZAP Part 2
hobie -- Wednesday, 13-Jan-2021 05:51:59

POOFness for DEC 16: A Little Good News
hobie -- Wednesday, 13-Jan-2021 05:51:59

POOFness for DEC 19: MIDWEEK BY ZAP 12-19-18
hobie -- Wednesday, 13-Jan-2021 05:52:00

POOFness for DEC 23: It's Beginning to Look a Lot Like Christmas
hobie -- Wednesday, 13-Jan-2021 05:52:00

POOFness for DEC 24: A CHRISTMAS GIFT FOR THE KIDS
hobie -- Wednesday, 13-Jan-2021 05:52:00

POOFness for DEC 30: Auld Lang Syne
hobie -- Wednesday, 13-Jan-2021 05:52:19

POOFness for JAN 2: MIDWEEK BY ZAP 1-02-19
hobie -- Saturday, 9-Jan-2021 07:27:44

POOFness for JAN 6: FLY LIKE AN EAGLE
hobie -- Wednesday, 13-Jan-2021 05:52:19

POOFness for JAN 9: MIDWEEK BY ZAP 1-09-19
hobie -- Wednesday, 13-Jan-2021 05:52:19

POOFness for JAN 13: ATTORNEY
hobie -- Wednesday, 13-Jan-2021 05:51:57

POOFness for JAN 13: Poison In The Well
hobie -- Wednesday, 13-Jan-2021 05:51:57

POOFness for JAN 16: MIDWEEK BY ZAP 1-16-19
hobie -- Wednesday, 13-Jan-2021 05:51:57

POOFness for JAN 20: We Can Help Heal The World
hobie -- Wednesday, 13-Jan-2021 05:51:57

POOFness for JAN 23: MIDWEEK BY ZAP 1-23-19
hobie -- Wednesday, 13-Jan-2021 05:51:57

POOFness for JAN 23: LAPIS
hobie -- Wednesday, 13-Jan-2021 05:51:57

POOFness for JAN 27: To Dream the Impossible Dream
hobie -- Wednesday, 13-Jan-2021 05:52:26

POOFness for JAN 30: MIDWEEK BY ZAP 1-30-19
hobie -- Wednesday, 13-Jan-2021 05:52:26

POOFness for JAN 31: DID YOU KNOW UPDATE BY DJ
hobie -- Wednesday, 13-Jan-2021 05:52:26

POOFness for FEB 3/4: People Get Ready
hobie -- Wednesday, 13-Jan-2021 05:52:26

POOFness for FEB 6: MIDWEEK BY ZAP 2-06-19
hobie -- Wednesday, 13-Jan-2021 05:52:26

Reader: 'I cannot believe that anyone believes the crap that the "predator in chief" says !'
hobie -- Wednesday, 13-Jan-2021 05:52:26

Reader: "Grow the hell up ..."
hobie -- Wednesday, 13-Jan-2021 05:52:26

Interesting how absolutle NO ONE ever said boo about Obama whenhe screwed up NM *NM*
Journey -- Wednesday, 13-Jan-2021 05:52:26

I can safely say the same about Obama you poor excuse for a human ... *NM*
Journey -- Wednesday, 13-Jan-2021 05:52:26

Now, now, no ad hominem attacks, even against readers
MrFusion -- Wednesday, 13-Jan-2021 05:52:26

Unless your MrFusion.. right??? *NM*
RumorMail -- Wednesday, 13-Jan-2021 05:52:26

Reader: "The Choice? America or the USA, Inc. - Did Trump Give Congress An Ultimatum?"
hobie -- Wednesday, 13-Jan-2021 05:52:26

Listen up ya'll --- Evil Spirits have to Incanate In Human Flesh...Somewhere...
Watchman -- Wednesday, 13-Jan-2021 05:52:26

POOFness for FEB 8: CHILDREN
hobie -- Wednesday, 13-Jan-2021 05:52:26

POOFness for FEB 10: I'd Like To Teach The World To Sing
hobie -- Wednesday, 13-Jan-2021 05:51:59

Reader: "Take our cars? Stop all airplanes? Insanity ..."
hobie -- Wednesday, 13-Jan-2021 05:51:59

Reader: "Is it possible for people so heavily programmed to believe in the superiority of Capitalism to envision a world without money?"
hobie -- Wednesday, 13-Jan-2021 05:51:59

link: DailySignal - "Why Democratic Socialists Can't Claim Sweden, Denmark as Success Stories"
hobie -- Wednesday, 13-Jan-2021 05:51:59

POOFness for FEB 13: MIDWEEK BY ZAP 2-13-19
hobie -- Wednesday, 13-Jan-2021 05:51:59

POOFness for FEB 17: Hope In Front Of Me
hobie -- Wednesday, 13-Jan-2021 05:51:59

POOFness for FEB 20: MIDWEEK BY ZAP 2-20-19
hobie -- Wednesday, 13-Jan-2021 05:51:59

POOFness for FEB 22: CRUNCHES
hobie -- Wednesday, 13-Jan-2021 05:51:59

POOFness for FEB 24: Times They Are A-Changin'
hobie -- Wednesday, 13-Jan-2021 05:52:11

POOFness for FEB 27: MIDWEEK BY ZAP 2-27-19
hobie -- Wednesday, 13-Jan-2021 05:52:12

POOFness for MAR 1: THE START
hobie -- Wednesday, 13-Jan-2021 05:52:12

POOFness for MAR 3: Movement Afoot
hobie -- Wednesday, 13-Jan-2021 05:52:12

POOFness for MAR 6: MIDWEEK BY ZAP 3-06-19
hobie -- Wednesday, 13-Jan-2021 05:52:12

POOFness for MAR 10: PEOPLE HAVE GOT TO BE FREE
hobie -- Wednesday, 13-Jan-2021 05:52:12

POOFness for MAR 14: MIDWEEK BY ZAP 3-14-19
hobie -- Wednesday, 13-Jan-2021 05:52:29

POOFness for MAR 17: When Irish Eyes Are Smiling
hobie -- Wednesday, 13-Jan-2021 05:52:29

POOFness for MAR 20: MIDWEEK BY ZAP 3-20-19
hobie -- Wednesday, 13-Jan-2021 05:52:29

POOFness for MAR 24: Every Things Going To Be Alright
hobie -- Wednesday, 13-Jan-2021 05:52:29

POOFness for MAR 27: MIDWEEK BY ZAP 3-27-19
hobie -- Wednesday, 13-Jan-2021 05:51:55

link to PDF: the DNA example form
hobie -- Wednesday, 13-Jan-2021 05:51:55

POOFness for MAR 31: TRY
hobie -- Wednesday, 13-Jan-2021 05:51:55

POOFness for APR 4: MIDWEEK BY ZAP 4-4-19
hobie -- Wednesday, 13-Jan-2021 05:51:54

POOFness for APR 7: I HOPE YOU DANCE
hobie -- Wednesday, 13-Jan-2021 05:51:55

POOFness for APR 10: MIDWEEK BY ZAP 4-10-19
hobie -- Wednesday, 13-Jan-2021 05:52:17

POOFness for APR 14: BRING ME HIGHER LOVE
hobie -- Wednesday, 13-Jan-2021 05:52:17

POOFness for APR 18: Medicine & Lights
hobie -- Wednesday, 13-Jan-2021 05:52:17

POOFness for APR 18: MIDWEEK BY ZAP 4-17-19
hobie -- Wednesday, 13-Jan-2021 05:52:17

POOFness for APR 21: The Great Storm Is Over
hobie -- Wednesday, 13-Jan-2021 05:52:17

POOFness for APR 24: MIDWEEK BY ZAP 4-24-19
hobie -- Wednesday, 13-Jan-2021 05:52:26

POOFness for APR 28: In Your Eyes
hobie -- Wednesday, 13-Jan-2021 05:52:26

POOFness for MAY 1: MIDWEEK BY ZAP 5-01-19
hobie -- Wednesday, 13-Jan-2021 05:52:26

POOFness for MAY 5: Shaking The Tree
hobie -- Wednesday, 13-Jan-2021 05:52:26

POOFness for MAY 8: MIDWEEK BY ZAP 5-08-19
hobie -- Wednesday, 13-Jan-2021 05:52:00

POOFness for MAY 9: LAST CALL
hobie -- Wednesday, 13-Jan-2021 05:52:00

POOFness for MAY 12: A MOTHERS FOREVER LOVE
hobie -- Wednesday, 13-Jan-2021 05:52:00

POOFness for MAY 16: MIDWEEK BY ZAP 5-16-19
hobie -- Wednesday, 13-Jan-2021 05:52:00

POOFness for MAY 19: BLACK AND WHITE
hobie -- Wednesday, 13-Jan-2021 05:52:00

POOFness for MAY 22: MIDWEEK BY ZAP 5-22-19
hobie -- Wednesday, 13-Jan-2021 05:52:00

POOFness for MAY 24: CHILDREN IN NEED
hobie -- Wednesday, 13-Jan-2021 05:52:31

POOFness for MAY 26: What's Going On
hobie -- Wednesday, 13-Jan-2021 05:52:31

POOFness for MAY 28: ZAP
hobie -- Wednesday, 13-Jan-2021 05:52:31

POOFness for MAY 29: MIDWEEK BY ZAP 5-29-19
hobie -- Wednesday, 13-Jan-2021 05:52:31

POOFness for JUN 2: High Time We Went
hobie -- Wednesday, 13-Jan-2021 05:52:31

POOFness for JAN 5: MIDWEEK BY ZAP 6-05-19 EMERGENCY
hobie -- Wednesday, 13-Jan-2021 05:52:31

POOFness for JUNE 9: Learn To Be Still
hobie -- Wednesday, 13-Jan-2021 05:52:37

POOFness for JUN 12: MIDWEEK BY ZAP 6-12-19
hobie -- Wednesday, 13-Jan-2021 05:52:37

POOFness for JUNE 16: (preliminary) ZAP Only
hobie -- Wednesday, 13-Jan-2021 05:52:37

POOFness for JUNE 19: MIDWEEK BY ZAP 6-19-19
hobie -- Wednesday, 13-Jan-2021 05:52:37

POOFness for JUN 23: Get up, Stand up!
hobie -- Wednesday, 13-Jan-2021 05:52:37

POOFness for JUN 25: Losing Focus
hobie -- Wednesday, 13-Jan-2021 05:52:37

POOFness for JUN 26: MIDWEEK BY ZAP 6-26-19
hobie -- Wednesday, 13-Jan-2021 05:52:37

Reader: "Thank you, Zap, for the 2 stories of the painter of the face of Jesus."
hobie -- Wednesday, 13-Jan-2021 05:52:28

POOFness for JUN 29: THE RELEASE
hobie -- Wednesday, 13-Jan-2021 05:52:28

POOFness for JUN 30: HIGH ROAD
hobie -- Wednesday, 13-Jan-2021 05:52:28

POOFness for JUL 2: DID YOU KNOW?
hobie -- Wednesday, 13-Jan-2021 05:52:28

POOFness for JUL 4: MIDWEEK BY ZAP 7-04-19
hobie -- Wednesday, 13-Jan-2021 05:52:28

POOFness for JUL 7: SLEDGEHAMMER
hobie -- Wednesday, 13-Jan-2021 05:52:28

POOFness for JUL 10: MIDWEEK BY ZAP 7-10-19
hobie -- Wednesday, 13-Jan-2021 05:52:28

Reade: "The carbon being released by MAN.. IS NOT the main culprit"
hobie -- Wednesday, 13-Jan-2021 05:52:28

POOFness for JUL 14: Healing The World
hobie -- Wednesday, 13-Jan-2021 05:52:17

POOFness for JUL 15: Lapis Update By Zap
hobie -- Wednesday, 13-Jan-2021 05:52:17

POOFness for JUL 17: MIDWEEK BY ZAP 17-07-19
hobie -- Wednesday, 13-Jan-2021 05:52:17

POOFness for JUL 21: Mister Blue Sky
hobie -- Wednesday, 13-Jan-2021 05:52:17

POOFness for JUL 25: MIDWEEK BY ZAP 7-25-19
hobie -- Wednesday, 13-Jan-2021 05:52:17

POOFness for JUL 28: Just came back to say goodbye
hobie -- Wednesday, 13-Jan-2021 05:52:17

POOFness for JUL 31: MIDWEEK BY ZAP 7-31-19
hobie -- Wednesday, 13-Jan-2021 05:52:07

POOFness for AUG 3: Last Minute Blackout Issues
hobie -- Wednesday, 13-Jan-2021 05:52:07

POOFness for AUG 4: Katmandu
hobie -- Wednesday, 13-Jan-2021 05:52:07

POOFness for AUG 7: MIDWEEK BY ZAP 8-07-19
hobie -- Wednesday, 13-Jan-2021 05:52:06

POOFness for AUG 11: WAITING FOR THE WORLD FOR CHANGE
hobie -- Wednesday, 13-Jan-2021 05:52:16

POOFness for AUG 14: MIDWEEK BY ZAP 8-14-19
hobie -- Wednesday, 13-Jan-2021 05:52:16

POOFness for AUG 17: A LITTLE BOY
hobie -- Wednesday, 13-Jan-2021 05:52:16

POOFness for AUG 18: COME TOMORROW
hobie -- Wednesday, 13-Jan-2021 05:52:16

POOFness for AUG 21: MIDWEEK BY ZAP 8-21-19
hobie -- Wednesday, 13-Jan-2021 05:52:16

POOFness for AUG 23: RV WEEKEND - MARTIAL LAW
hobie -- Wednesday, 13-Jan-2021 05:52:16

POOFness for AUG 25: LOVE LOVE
hobie -- Wednesday, 13-Jan-2021 05:52:23

POOFness for AUG 28: FLORIDA WEATHER
hobie -- Wednesday, 13-Jan-2021 05:52:23

POOFness for AUG 28: MIDWEEK BY ZAP 8-28-19
hobie -- Wednesday, 13-Jan-2021 05:52:23

POOFness for SEPT 1: STILL STANDING
hobie -- Wednesday, 13-Jan-2021 05:52:23

POOFness for SEPT 4: MIDWEEK BY ZAP 9-04-19
hobie -- Wednesday, 13-Jan-2021 05:52:23

POOFness for SEPT 8: FOOD FOR A TODDLER
hobie -- Wednesday, 13-Jan-2021 05:52:25

POOFness for SEPT 8: Universal Love
hobie -- Wednesday, 13-Jan-2021 05:52:24

POOFness for SEP 11: MIDWEEK BY ZAP 9-11-19
hobie -- Wednesday, 13-Jan-2021 05:52:25

POOFness for SEPT 15: "Two Tickets To Paradise"
hobie -- Wednesday, 13-Jan-2021 05:52:24

POOFness for SEPT 17: TERMINUS
hobie -- Wednesday, 13-Jan-2021 05:52:24

POOFness for SEPT 21: TERMINUS FINISH
hobie -- Wednesday, 13-Jan-2021 05:52:24

POOFness for SEPT 18: MIDWEEK BY ZAP 9-18-19
hobie -- Wednesday, 13-Jan-2021 05:52:25

POOFness for SEPT 22: MIND GAMES
hobie -- Wednesday, 13-Jan-2021 05:52:25

2 Questions
HotCoffee -- Wednesday, 13-Jan-2021 05:52:24

POOFness for SEP 25: MIDWEEK BY ZAP 9-25-19
hobie -- Wednesday, 13-Jan-2021 05:52:18

POOFness for SEP 29: PAINTED SMILE
hobie -- Wednesday, 13-Jan-2021 05:52:18

POOFness for OCT 2: MIDWEEK BY ZAP 10-2-19
hobie -- Wednesday, 13-Jan-2021 05:52:18

POOFness for OCT 6: UNCOVER THE GOLD
hobie -- Wednesday, 13-Jan-2021 05:52:18

POOFness for OCT 9: MIDWEEK BY ZAP 10-9-19
hobie -- Wednesday, 13-Jan-2021 05:52:04

POOFness for OCT 10: BANKERS AND LIFE
hobie -- Wednesday, 13-Jan-2021 05:52:04

POOFness for OCT 13: NIGHTS IN WHITE SATIN
hobie -- Wednesday, 13-Jan-2021 05:52:04

POOFness for OCT 20: ONE TIN SOLDIER
hobie -- Wednesday, 13-Jan-2021 05:52:04

POOFness for OCT 23: MIDWEEK BY ZAP 10-23-19
hobie -- Wednesday, 13-Jan-2021 05:52:09

POOFness for OCT 27: Sympathy For The Devil
hobie -- Wednesday, 13-Jan-2021 05:52:09

POOFness for NOV 3: Dweller on the Threshold
hobie -- Thursday, 28-Nov-2019 19:58:19

POOFness for NOV 8: INDIANA CLONES AND THE RAIDERS OF THE LOST BANK
hobie -- Wednesday, 13-Jan-2021 05:52:15

POOFness for NOV 10: "Keep on Truckin"
hobie -- Wednesday, 13-Jan-2021 05:52:15

POOFness for NOV 13: COMMUNICATION NEEDS
hobie -- Wednesday, 13-Jan-2021 05:52:14

POOFness for NOV 15: FINALIZATION
hobie -- Wednesday, 13-Jan-2021 05:52:15

POOFness for NOV 17: BALL OF CONFUSION
hobie -- Wednesday, 13-Jan-2021 05:52:14

POOFness for NOV 23: FINALIZATION CONCLUSION
hobie -- Saturday, 23-Nov-2019 18:14:29

POOFness for NOV 24: MEMORIES
hobie -- Sunday, 24-Nov-2019 18:48:22

POOFness for NOV 26: THANKSGIVING NEWS
hobie -- Tuesday, 26-Nov-2019 18:57:27

Reader: "Ask Trumpie to do a chess move on them."
hobie -- Tuesday, 26-Nov-2019 18:57:27

POOFness for NOV 28: THANKSGIVING THANKS
hobie -- Thursday, 28-Nov-2019 19:58:19

POOFness for DEC 1: TREAT THE CHILDREN WELL
hobie -- Wednesday, 2-Dec-2020 20:25:38

POOFness for DEC 4: MIDWEEK BY ZAP 12-04-19
hobie -- Saturday, 9-Jan-2021 07:27:49

POOFness for DEC 5: CHRISTMAS IS COMING
hobie -- Saturday, 9-Jan-2021 07:27:49

POOFness for DEC 8: WE ARE THE WORLD
hobie -- Saturday, 9-Jan-2021 07:27:49

POOFness for DEC 15: A Little Kindness
hobie -- Saturday, 9-Jan-2021 07:27:39

POOFness for DEC 18: Midweek by Zap 12-18-19
hobie -- Saturday, 9-Jan-2021 07:27:39

POOFness for DEC 19: BREAKING DEEP STATE TAKEDOWN START
hobie -- Saturday, 9-Jan-2021 07:27:39

POOFness for DEC 19: A CHRISTMAS SOS
hobie -- Saturday, 9-Jan-2021 07:27:39

POOFness for DEC 22: 12 Days of Christmas
hobie -- Saturday, 9-Jan-2021 07:27:39

POOFness for DEC 25: Midweek by Zap 12-25-19
hobie -- Saturday, 9-Jan-2021 07:27:39

POOFness for DEC 26: MERRY CHRISTMAS
hobie -- Saturday, 9-Jan-2021 07:27:39

Reader: "...don't you think it's time for some accountability?"
hobie -- Saturday, 9-Jan-2021 07:27:39

POOFness for DEC 29: HAVE A GREAT NEW YEAR !!
hobie -- Saturday, 9-Jan-2021 07:27:39

POOFness for JAN 5: DON'T LIE TO ME
hobie -- Saturday, 9-Jan-2021 07:27:42

POOFness for JAN 8: Midweek by ZAP 01-08-20
hobie -- Saturday, 9-Jan-2021 07:27:42

POOFness for JAN 9: WE HAVE SUCCESS
hobie -- Saturday, 9-Jan-2021 07:27:42

POOFness for JAN 12: No Time For Fear
hobie -- Saturday, 9-Jan-2021 07:27:42

POOFness for JAN 15: Midweek by ZAP 01-15-20
hobie -- Saturday, 9-Jan-2021 07:27:42

POOFness for JAN 16: TRUST FUNDS CLEARED IN ACCOUNT
hobie -- Saturday, 9-Jan-2021 07:27:42

POOFness for JAN 19: Strange Phenomena
hobie -- Saturday, 9-Jan-2021 07:27:47

POOFness for JAN 22: Midweek by ZAP 01-22-20
hobie -- Saturday, 9-Jan-2021 07:27:46

POOFness for JAN 26: Days Like This
hobie -- Saturday, 9-Jan-2021 07:27:46

POOFness for JAN 30: VIRAL SURVIVAL
hobie -- Saturday, 9-Jan-2021 07:27:47

POOFness for FEB 3: ALL OF US WILL BE MOVING ON
hobie -- Saturday, 9-Jan-2021 07:27:41

POOFness for FEB 9: What you gonna do about me?
hobie -- Saturday, 9-Jan-2021 07:27:41

POOFness for FEB 16: FIGHT THE VIRUS
hobie -- Saturday, 9-Jan-2021 07:27:41

POOFness for FEB 21: RELEASE
hobie -- Saturday, 9-Jan-2021 07:27:42

POOFness for FEB 23: MONEY FOR NOTHING
hobie -- Saturday, 9-Jan-2021 07:27:42

POOFness for FEB 26: Midweek by ZAP 2-26-20
hobie -- Saturday, 9-Jan-2021 07:27:42

POOFness for FEB 28: CELEBRATION
hobie -- Saturday, 9-Jan-2021 07:27:42

POOFness for MAY 1: Transformation
hobie -- Saturday, 9-Jan-2021 07:27:42

Reader, link to video: "Who is Dimash Kudaibergen - The male with (6 Octaves)"
hobie -- Saturday, 9-Jan-2021 07:27:42

POOFness for MAR 8: Watching and Waiting
hobie -- Saturday, 9-Jan-2021 07:27:40

POOFness for MAR 15: "Fear Is A Liar"
hobie -- Saturday, 9-Jan-2021 07:27:40

POOFness for MAR 18: MIDWEEK BY ZAP 3-18-20
hobie -- Saturday, 9-Jan-2021 07:27:40

POOFness for MAR 21: DARK TIMES
hobie -- Saturday, 9-Jan-2021 07:27:40

POOFness for MAR 22: "The Hands That Built America"
hobie -- Saturday, 9-Jan-2021 07:27:40

POOFness for MAR 25: MIDWEEK BY ZAP 3-25-20
hobie -- Saturday, 9-Jan-2021 07:27:46

POOFness for MAR 28: LOCKDOWN
hobie -- Saturday, 9-Jan-2021 07:27:46

POOFness for MAR 29: 'DON'T GIVE UP"
hobie -- Saturday, 9-Jan-2021 07:27:46

POOFness for MAR 31: MIDWEEK BY ZAP 3-25-20 (sic)
hobie -- Saturday, 9-Jan-2021 07:27:46

POOFness for APR 4: LOCKDOWN CONTINUES
hobie -- Saturday, 4-Apr-2020 19:59:28

POOFness for APR 5: WHY WORRY?
hobie -- Sunday, 5-Apr-2020 19:41:07

POOFness for APR 8: MIDWEEK BY ZAP 4-08-20
hobie -- Wednesday, 8-Apr-2020 20:24:09

35-min video: Aajonus Vonderplanitz - A virus is an internally-created solvent and cannot be contagious
hobie -- Monday, 20-Apr-2020 05:23:09

POOFness for APR 10: HAPPY EASTER
hobie -- Friday, 10-Apr-2020 18:55:05

POOFness for APR 12: COUNT YOUR BLESSINGS NAME THEM ONE BY ONE
hobie -- Sunday, 12-Apr-2020 20:44:12

POOFness for APR 15: MIDWEEK BY ZAP 4-15-20
hobie -- Wednesday, 15-Apr-2020 19:51:29

POOFness for APR 19: I WANT TO LIVE
hobie -- Sunday, 19-Apr-2020 20:09:11

POOFness for APR 23: THE CONJOB
hobie -- Thursday, 23-Apr-2020 18:13:41

POOFness for APR 26: Why Shouldn't We
hobie -- Sunday, 26-Apr-2020 19:23:35

POOFness for APR 29: MIDWEEK BY ZAP 4-29-20
hobie -- Wednesday, 29-Apr-2020 20:30:08

POOFness for APR 30: IT IS HERE
hobie -- Thursday, 30-Apr-2020 21:36:39

POOFness for MAY 3: Have You Ever Seen The Rain
hobie -- Sunday, 3-May-2020 19:17:09

POOFness for MAY 6: MIDWEEK BY ZAP
hobie -- Wednesday, 6-May-2020 23:15:11

POOFness for MAY 10: MOTHER
hobie -- Sunday, 10-May-2020 20:04:12

POOFness for MAY 13: MIDWEEK BY ZAP
hobie -- Wednesday, 13-May-2020 21:30:12

POOFness for MAY 15: CONJOB-19
hobie -- Friday, 15-May-2020 18:55:53

POOFness for MAY 17: " Ain't Got No "
hobie -- Sunday, 17-May-2020 20:36:47

POOFness for MAY 20: MIDWEEK BY ZAP
hobie -- Wednesday, 20-May-2020 23:23:32

POOFness for MAY 22: BANKERS BALL
hobie -- Sunday, 24-May-2020 11:43:02

Reader: US billionaire wealth skyrockets to over $3 TRILLION during pandemic
RumorMail -- Sunday, 24-May-2020 11:41:06

Reader: Billionaire Wealth, U.S. Job Losses and Pandemic Profiteers
RumorMail -- Sunday, 24-May-2020 11:43:02

POOFness for MAY 24: "Memories"
hobie -- Sunday, 24-May-2020 20:00:23

POOFness for MAY 27: MIDWEEK BY ZAP
hobie -- Wednesday, 27-May-2020 19:06:23

POOFness for MAY 29: A PLACE TO CALL HOME
hobie -- Friday, 29-May-2020 19:46:50

POOFness for MAY 31: OUT OF THE BLUE
hobie -- Sunday, 31-May-2020 20:34:24

POOFness for JUN 3: THE MIDWEEK BY ZAP
hobie -- Wednesday, 3-Jun-2020 20:41:02

POOFness for JUN 5: FINAL CLEARANCE
hobie -- Friday, 5-Jun-2020 22:05:32

any bank will loan on expected money (NM)
Merlin2012 -- Friday, 5-Jun-2020 22:05:32

POOFness for JUN 7: A CHANGE IS GONNA COME
hobie -- Monday, 8-Jun-2020 03:09:55

What? No begging for money?
Merlin2012 -- Monday, 8-Jun-2020 00:40:12

No begging, but an acknowledgement of help offered
hobie -- Wednesday, 10-Jun-2020 23:24:36

Re: No begging, but an acknowledgmenet of help offered
Merlin2012 -- Tuesday, 9-Jun-2020 22:41:52

Reader: "[Zap's message] is difficult to understand if you have not been brought to this collective knowledge through a series of ..."
hobie -- Tuesday, 9-Jun-2020 00:22:14

I've read on and off for over 20 years and...
HotCoffee -- Monday, 8-Jun-2020 17:44:42

Amen, Sistah... :-)) *NM*
RumorMail -- Monday, 8-Jun-2020 17:44:42

Reader b: "Just one more example - we have seen progress since we began paying attention - this from today..."
hobie -- Tuesday, 9-Jun-2020 00:22:14

POOFness for JUN 10: THE MIDWEEK BY ZAP
hobie -- Wednesday, 10-Jun-2020 20:47:14

POOFness for JUNE 14: LOVE ..."THY WILL BE DONE"
hobie -- Sunday, 14-Jun-2020 20:32:35

POOFness for JUN 17: THE MIDWEEK BY ZAP
hobie -- Wednesday, 17-Jun-2020 22:10:25

POOFness for JUN 18: DIVINE PLAN
hobie -- Thursday, 18-Jun-2020 19:22:24

POOFness for JUN 21: Happy Father's Day
hobie -- Sunday, 21-Jun-2020 20:58:57

POOFness for JUN 23: TIMINGS
hobie -- Tuesday, 23-Jun-2020 19:11:46

POOFness for JUN 24: THE MIDWEEK BY ZAP
hobie -- Wednesday, 24-Jun-2020 19:51:17

POOFness for JUN 28: UNDER PRESSURE
hobie -- Sunday, 28-Jun-2020 20:07:09

POOFness for JUL 1: THE MIDWEEK BY ZAP
hobie -- Wednesday, 1-Jul-2020 20:16:13

POOFness for JUL 5: THESE ARE THE DAYS
hobie -- Sunday, 5-Jul-2020 20:35:37

POOFness for JUL 8: THE MIDWEEK BY ZAP
hobie -- Wednesday, 8-Jul-2020 21:08:05

POOFness for JUL 12: CHANGES ARE ON THE WAY
hobie -- Sunday, 12-Jul-2020 21:02:13

POOFness for JUL 15: THE MIDWEEK BY ZAP
hobie -- Wednesday, 15-Jul-2020 19:30:15

POOFness for JUL 15: TIRED
hobie -- Wednesday, 15-Jul-2020 19:36:44

The previously unposted POOFness for JUL 9: BANKERS AND MY BODY PARTS
hobie -- Wednesday, 15-Jul-2020 19:36:44

POOFness for JUL 19: Conviction Of The Heart
hobie -- Sunday, 19-Jul-2020 21:11:02

POOFness for JUL 22: THE MIDWEEK BY ZAP
hobie -- Thursday, 23-Jul-2020 00:05:27

Reader: "PCR for CORONAVIRUS is clearly NOT based on DNA."
hobie -- Thursday, 23-Jul-2020 00:05:27

POOFness for JUL 25: WORK LOAD TO COME
hobie -- Saturday, 25-Jul-2020 20:25:05

POOFness for JUL 26: Candles In The Rain
hobie -- Sunday, 26-Jul-2020 20:14:26

POOFness for JUL 29: THE MIDWEEK BY ZAP
hobie -- Wednesday, 29-Jul-2020 20:08:18

POOFness for JUL 30: BANKERS NETHERS
hobie -- Friday, 31-Jul-2020 02:47:14

Reader: "This must be the longest international bank transfer in history."
hobie -- Friday, 31-Jul-2020 02:47:14

POOFness for AUG 2: LEAP OF FAITH
hobie -- Sunday, 2-Aug-2020 21:30:53

POOFness for AUG 5: THE MIDWEEK BY ZAP
hobie -- Thursday, 6-Aug-2020 04:50:41

Reader, link: "Child malnutrition and COVID-19: the time to act is now - The Lancet"
hobie -- Thursday, 6-Aug-2020 04:50:41

POOFness for AUG 6: LAWYERS WIN
hobie -- Thursday, 6-Aug-2020 22:53:54

Ground Hog Day deja vu (no msg) *NM*
Merlin2012 -- Thursday, 6-Aug-2020 23:14:52

POOFness for AUG 9: DON'T STOP THINKING ABOUT TOMORROW
hobie -- Sunday, 9-Aug-2020 23:41:24

POOFness for AUG 12: THE MIDWEEK BY ZAP
hobie -- Wednesday, 12-Aug-2020 20:32:06

POOFness for AUG 14: RELEASE FINALLY
hobie -- Friday, 14-Aug-2020 20:57:04

POOFness for AUG 16: "Love's In Need Of Love Today"
hobie -- Sunday, 16-Aug-2020 20:23:07

POOFness for AUG 19: THE MIDWEEK BY ZAP
hobie -- Wednesday, 19-Aug-2020 20:59:58

POOFness for AUG 20: OXYGEN NEEDED
hobie -- Friday, 21-Aug-2020 00:50:58

I find it odd.....
HotCoffee -- Friday, 21-Aug-2020 00:50:58

POOFness for AUG 23: "Empathy and Comedy"
hobie -- Sunday, 23-Aug-2020 20:35:43

POOFness for AUG 26: THE MIDWEEK BY ZAP
hobie -- Wednesday, 26-Aug-2020 20:13:19

POOFness for AUG 27: END OF THE MONTH
hobie -- Friday, 28-Aug-2020 00:09:57

POOFness for AUG 30: DON'T GIVE UP
hobie -- Monday, 31-Aug-2020 00:06:43

POOFness for SEP 2: BANKERS AND SYSTEM CHANGE
hobie -- Wednesday, 2-Sep-2020 14:46:45

want to know what a "shill" sounds like, read this post aloud
Merlin2012 -- Tuesday, 1-Sep-2020 23:35:47

Reader T writes in re: Merlin2012's post: "WOW! This post is totally unnecessary and out of line." *NM*
hobie -- Wednesday, 2-Sep-2020 05:01:43

Reader: "Those writing that newsletter have had the same story 4 years and years now."
hobie -- Wednesday, 2-Sep-2020 20:01:00

Reader: "I knew Poof personally."
hobie -- Wednesday, 2-Sep-2020 20:01:00

POOFness for SEP 2: THE MIDWEEK BY ZAP
hobie -- Wednesday, 2-Sep-2020 20:11:19

POOFness for SEP 5: RELEASE DONE
hobie -- Saturday, 5-Sep-2020 20:43:58

POOFness for SEP 6: THE WORLD
hobie -- Saturday, 12-Sep-2020 23:58:12

50-min video: "Saving Our Children! (MUST WATCH)" (Real reason for certain lockdowns and curfews?)
hobie -- Sunday, 13-Sep-2020 00:41:34

POOFness for SEP 9: THE MIDWEEK BY ZAP
hobie -- Wednesday, 9-Sep-2020 21:09:34

POOFness for SEP 10: BANK FIRST
hobie -- Friday, 11-Sep-2020 00:37:19

POOFness for SEP 13: IT'S GOING ON
hobie -- Monday, 14-Sep-2020 19:07:15

POOFness for SEP 15: FUNDS & REDEMPTIONS
hobie -- Tuesday, 15-Sep-2020 18:36:17

POOFness for SEP 16: THE MIDWEEK BY ZAP
hobie -- Wednesday, 16-Sep-2020 20:49:55

POOFness for SEP 20: Hold Your Head Up
hobie -- Sunday, 20-Sep-2020 23:34:57

POOFness for SEP 22: IN THE SYSTEM
hobie -- Tuesday, 22-Sep-2020 19:06:37

POOFness for SEP 23: THE MIDWEEK BY ZAP
hobie -- Wednesday, 23-Sep-2020 20:36:48

POOFness for SEP 28: March March
hobie -- Monday, 28-Sep-2020 20:22:12

POOFness for SEP 30: SUCCESS AT LAST
hobie -- Wednesday, 30-Sep-2020 20:07:31

POOFness for SEP 30: THE MIDWEEK BY ZAP
hobie -- Wednesday, 30-Sep-2020 20:15:27

POOFness for OCT 4: "Where's The Good People"
hobie -- Sunday, 4-Oct-2020 20:36:33

POOFness for OCT 6: STREETS OF HONG KONG
hobie -- Tuesday, 6-Oct-2020 19:37:01

POOFness for OCT 8: THE MIDWEEK BY ZAP
hobie -- Thursday, 8-Oct-2020 18:36:09

POOFness for OCT 10: WE WON
hobie -- Sunday, 11-Oct-2020 01:00:44

POOFness for OCT 12: ALL SHOOK UP
hobie -- Monday, 12-Oct-2020 20:24:24

POOFness for OCT 14: THE MIDWEEK BY ZAP
hobie -- Wednesday, 14-Oct-2020 21:09:09

POOFness for OCT 18: DON'T STOP
hobie -- Sunday, 18-Oct-2020 19:44:45

POOFness for OCT 19: WE WON (Two More Days)
hobie -- Monday, 19-Oct-2020 19:15:21

POOFness for OCT 21: THE MIDWEEK BY ZAP
hobie -- Wednesday, 21-Oct-2020 20:25:15

POOFness for OCT 22: SERIOUS EMERGENCY
hobie -- Thursday, 22-Oct-2020 20:25:11

POOFness for OCT 25: WHAT THE WORLD NEEDS NOW
hobie -- Sunday, 25-Oct-2020 20:32:03

POOFness for OCT 28: THE MIDWEEK BY ZAP
hobie -- Wednesday, 28-Oct-2020 20:09:44

POOFness for OCT 29: THE LAST DAYS
hobie -- Thursday, 29-Oct-2020 19:54:02