RMN is Reader Supported

Our Goal for
SEP 6 - OCT 5:
$1,500


Click Widget
or Click Here to contribute.
---
---
Checks & Money Orders:
Raye Allan Smith
P.O. Box 95
Ashtabula, OH 44005
---
Users Online:
79
---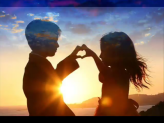 Dewitt Jones' Video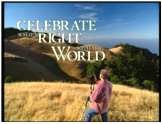 "Celebrate What's Right
With The World"
---
"When the
Starships Fly!"
---
The Theme for The Obergon Chronicles
---
The Obergon Chronicles ebook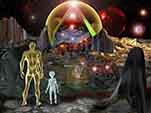 ---
RUMOR MILL
NEWS RADIO
---
CGI ROOM
Common Ground
Independent Media
---
WHAT ARE
THE FACTIONS?
---
THE AMAZING
RAYELAN ALLAN
---
BIORHYTHMS
---
LOTTO PICKS
---
OTHER WAYS TO DONATE
---
---
---


RUMOR MILL NEWS AGENTS WHO'VE BEEN INTERVIEWED ON RUMOR MILL NEWS RADIO
______________

NOVEMBER 2008



Kevin Courtois - Kcbjedi

______________



Dr Robin Falkov


______________



Melinda Pillsbury Hr1




Melinda Pillsbury Hr2


______________



Daneen Peterson


______________



Daneen Peterson


______________

Disclosure Hr1


Disclosure Hr2
______________

Scribe
______________

in_PHI_nitti
______________

Jasmine Hr1
Jasmine Hr2
______________

Tom Chittum Hr1
Tom Chittum Hr2
______________

Kevin Courtois
______________

Dr Syberlux
______________

Gary Larrabee Hr1
Gary Larrabee Hr2
______________

Kevin Courtois
______________

Pravdaseeker Hr1
Pravdaseeker Hr2
______________

DECEMBER 2008

Tom Chittum
______________

Crystal River
______________

Stewart Swerdlow Hr1
Stewart Swerdlow Hr2
______________

Janet Swerdlow Hr1
Janet Swerdlow Hr2
______________

Dr. Robin Falkov Hr1
Dr. Robin Falkov Hr2
Dr. Robin Falkov Hr3

JANUARY 2009 ______________

Patriotlad
______________

Patriotlad
______________

Crystal River
______________

Patriotlad
______________

Dr. Robin Falcov
______________

Patriotlad

FEBRUARY 2009


Find UFOs, The Apocalypse, New World Order, Political Analysis,
Alternative Health, Armageddon, Conspiracies, Prophecies, Spirituality,
Home Schooling, Home Mortgages and more, in:
Rumor Mill News Reading Room, Current Archive


POOFness for OCT 6: UNCOVER THE GOLD
Posted By: hobie
Date: Wednesday, 13-Jan-2021 05:52:18
www.rumormill.news/132860
In Response To: POOFness for JAN 2: MIDWEEK BY ZAP 1-02-19 (hobie)
Hi, Folks -

Received via e-mail:

=====

Subject: UNCOVER THE GOLD
From: "The Office of Poofness" <2goforth@humanus.ca>
Date: Sun, October 6, 2019 7:55 pm

Uncover the Gold

David Wax Museum

I refuse to live in fear


Won't give 'em what they want
The path ahead's not clear
But through the trees I see the sun

Though the darkness here is deep
And the raging beasts run wild
Even they must sleep
That's when we'll move, my child

Every day is a day
Every mountain just a small hill
Something washes away
It uncovers the gold

So now we make a ring
That the shadows cannot cross
There are names that we won't speak
As the stars turn on and off

Here's my prayer for you
When the light is at its weakest
That you'll find something true
That you will know life's sweetness

Every day is a day
Every mountain just a small hill
Something washes away
It uncovers the gold

https://www.hitmusic.tv/rock-news/david-wax-museums-ethereal-harmonies-shine-on-uncover-the-gold-exclusive/

POOF SAID



Greetings and Salutations,

It is being openly discussed of all the ways that this entire thing is so crappy and crushing of the democratic rights of every one —

What are people truly thinking is going to happen unless they get their senses back. It is difficult to stand by and watch all of this plunging darkness when we know how much easier things could be if everyone were awakened and on their toes.

There are those who are trying to awaken the people but the few who have the abilities to do that are being silenced or attempts are continual to do so.

We want you to better understand the dynamics of all that is happening. "Get thee behind me Satan" has never been more apropos as now. There are issues that do need to be addressed and some who are tackling them as well..

We have thought before that everything was closing into a pipeline type closure that would mean that the goods would be delivered. But not so and so we hesitate each week to say what you want to hear. Just know that slowly and steadily the drops and the cracks, the edges and the pressure being applied is bringing the mess into a more coherent and approachable matter. Resisters are losing their high handed ways and are being watched far more carefully ..... that is a good thing. There are those who are blogging who do not know what they are speaking of. Pay no attention to high drama making noises.

The efforts of the good guys in white hats — as you call them— are paying off. But they never know when another glitch is coming and so they are learning not to count chickens before they hatch as the old ones used to say….

Documentation is muddied and the few who have held out are out living some of the others. There are old forms and then new forms, and new laws, and new regulations, prior assignments and less interest in tackling the technical side of it all. And then there is the crypto matter that has been researched and looked into because dollars have a way of disappearing and banks can now abscond with about anything they want. They are the most protected corporations on the planet. Make no mistake about that. Their lobbyists have done their dirty work. Just hold on and hang loose.

Poof



SUSAN SAYS

Dear Community,

You can't buy an inch of time with an inch of gold...Chinese proverb

DC is in a state of confusion and chaos. Many are concerned about losing there jobs and facing indictment. The anticipated announcement is veiled in mystery. My contacts share the same as many talkers out there but as we all have experienced there predictions fall to the wayside. I can assure you this to will pass.

I recommended this meditation which will give you the opportunity to listen to your heart.
This story and drama isn't over yet....we weren't promised a rose garden and the thorny journey will produce a must beautiful bloom...patience is our virtue...

https://www.youtube.com/watch?v=iBjW6wrTQlc&feature=youtu.be

Namaste

Susan

ZAP SAYS



HI ALL,

THIS IS MY LAST MESSAGE (NUMBER 333) TO YOU FOR A WHILE. I MAY COME BACK
SOMETIME, BUT IT MAY NOT BE ANYTIME SOON BECAUSE WE ARE STARTING WORK THIS
COMING WEEK, AND AS BEFORE TOLD, MY TIME WILL BE AT A PREMIUM.

IT HAS BEEN AN INTERESTING TIME DOING THESE MESSAGES. I HAVE EXPERIENCED
THE GAMUT OF EMOTION HERE AND HAVE LEARNED MANY THINGS, AND I SINCERELY
THANK YOU ALL FOR THE LESSONS LEARNED.

FROM THE BEGINNINGS WHEN EVERYBODY LISTENED, TO THE GRADUAL DECLINE IN
DONATIONS OFFSET BY THE INCREASE IN CRITICAL NEEDS, TO THE RISE AND GRADUAL
FALL OF NAY SAYERS HAVING OPINIONS THAT WOULD ASTOUND ANYBODY, THE ROLLER
COASTER OF EMOTIONS HAVE BEEN MARKED BY A CONSTANT WHIRLPOOL OF OPINION.

REGARDLESS OF OPINION, I HAVE ALWAYS TOLD TRUTH AND STOOD STRAIGHT NO
MATTER WHAT. IF A MISTAKE WAS MADE, I OWNED IT. SO I HAVE NEVER LET ANYBODY
DOWN IN THAT RESPECT AND HAVE KEPT A VERY STRAIGHT LINE CLEARLY EVIDENT AT
ALL TIMES.

THE INTENT, PURPOSE, AND VISION OF OUR EFFORT HAS NEVER WAVERED AND NEVER
WILL. OUR CHILDREN ARE THE SINGLE MOST IMPORTANT ELEMENT OF OUR FUTURE, AND
OUR FOCUS IS DIRECTED RIGHT AT THAT POINT BESIDES THE PAST FOUNDATIONS OF
OUR SENIORS, AND THE LIFE WE CALL WATER.

COMBINED, OUR EFFORT IS A SINGULARLY POWERFUL FORCE FOR DOING THE RIGHT
THING AND MAKING THE PAY IT FORWARD PRINCIPLE A LIVING BREATHING THING FOR
THE FUTURE. ONLY BY LOOKING AFTER OTHER'S NEEDS CAN OURS BE FULFILLED IN
GOOD MEASURE. THIS IS AN IMMUTABLE LAW OF THE UNIVERSE AND WE EMBRACE IT IN
FULL MEASURE.

MANY QUESTIONS HAVE BEEN ASKED IN RESPECT OF HOW WILL WE DO ALL THIS? HOW
CAN WE POSSIBLY PROVIDE FOR THE HOMELESS? WHAT MECHANISMS ARE IN PLACE TO
UNDERTAKE SUCH A TASK? WHERE WILL WE GET THE RESOU5RCES TO CLEAN UP AND
REMEDIATE THIS PLANET OF OURS? WHO IS GOING TO DO ALL THIS WORK? WHEN WILL
THIS WORK GET DONE?

THESE AND OTHER QUESTIONS ARE VALID AND REQUIRE MUCH THOUGHTFUL PLANNING
AND EXECUTION, BUT WE HAVE A PRETTY DECENT SKELETON TO PUT THE MEAT ON
THOSE BONES. OVER TIME, OUR TEAM HAS GROWN AND RIGHT NOW WE HAVE CENTURIES
OF EXPERIENCE TO DRAW JUST FROM OUR OWN INTERNAL TEAM NEVER MIND THE
OUTSIDE ORGANIZATIONS AND EXPERTS IN THESE MATTERS. THERE ARE MECHANISMS IN
PLACE TO BEGIN THE TASK OF REMOVAL OF HOMELESSNESS, POVERTY, HUNGER,
DISEASE, AND OTHER LESS WHOLESOME THINGS AND WE WILL ACT ON THEM ALL. ALL
IT WILL TAKE IS TIME AND MONEY, AND WE NOW HAVE AN ABUNDANCE OF BOTH.

DO WE NEED ANYTHING?

YES OF COURSE. THE CRITICAL CASES CONTINUE TO NEED OUR HELP, AND THAT CAN
ONLY COME THROUGH YOU UNTIL WE ARE SET UP. THE LITTLE BOY WITH GRAND MAL
SEIZURES ON THE STREET WITHOUT MEDICATION, FOOD OR WATER TOGETHER WITH HIS
BROTHERS AND SISTERS IS JUST A SMALL PART OF THE ICEBERG WE HAVE TACKLED,
AND THERE IS NOTHING FOR HIM OR THE OTHER KIDS UNTIL WE CAN GIVE THEM
RESOURCES THIS COMING WEEK. I CAN ASK AGAIN FOR HELP BUT FEW STEP UP TO
THAT PLATE THESE DAYS FOR SOME REASON. I GUESS PEOPLE ARE TIRED OF HELPING?

IT IS TRUE THAT PEOPLE WILL DONATE TO THINGS THAT GIVE THEM HOPE. WHEN I
ASK FOR OTHERS I DO NOT GIVE HOPE.

THESE ARE THE THINGS THAT HIT US THE MOST AND WE DO OUR BEST BUT I HAVE
OVERSTAYED MY WELCOME IN ASKING FOR OTHERS AS THOSE DONATIONS ARE GOING TO
GURUS THAT PROCLAIM THE EVER PRESENT 12:01 TIMING FOR SOMETHING TO HAPPEN.
WE NO LONGER GET THAT HELP BECAUSE THEY HAVE IT TO KEEP THEIR LIGHTS ON AND
DEPEND ON SELLING HOPE TO DO THAT.

DOES IT MATTER? NOT IN THE LONG RUN AS THAT WILL BE EXPOSED SLOWLY BUT
SURELY AS JUST ANOTHER MONEY GRAB JUST LIKE THE OFFERS OF REAL BUYERS FOR
BOXES OF REAL NOTES AT HUGELY DISCOUNTED PRICES AS THEY LOCK UP SELLERS AND
THEN WAIT FOR THE REDEMPTIONS OR EXCHANGES TO START SO THEY CAN FLIP THE
OFFERING AND MAKE A KILLING. THEY ARE NOT THE END BUYER. WHAT A CIRCUS I
HAVE SEEN OVER THE YEARS, AND IT IS FINALLY GOING TO CULMINATE NOW.

DID NOT KNOW THAT? BUT IT IS JUST COMMON SENSE. THE REDEMPTION COMMITTEE IS
THE END POINT, AND ANYTHING IN BETWEEN IS JUST AN EXTRA STEP BASED ON BUY
LOW/SELL HIGH. NO MAGIC THERE JUST A BIT OF MISDIRECTION.

SO THAT'S A WORD TO THE WISE TO ALL THOSE THAT HOLD ASSETS.

THE TRUTH IS THAT ALL THESE ASSETS ARE DEEMED STOLEN BECAUSE THEY WERE
SUPPOSED TO STAY IN THE CAVES AND WAREHOUSES UNTIL THE TIME CAME FOR THE
MASTER TO PICK IT ALL UP AND USE IT FOR HUMANITY. THE GUARDIANS SOLD A
BUNCH OFF TO MAKE MORE MONEY (GREED) AND BE A BIG BOSS (EGO).

THE REAL POWER MAN OF THE HOUR HAS DECREED THAT IT IS TIME TO DO SOMETHING
ELSE, AND PREPARE FOR WHAT IS TO COME.

HUMANITY, AND ESPECIALLY THE GUARDIANS, HAVE BEEN GIVEN A CHANCE. THEY BLEW
THAT AND MANY OTHER CHANCES TO DO THE RIGHT THING. EGO IS GREAT AT
FOSTERING GREED. VERY SKILLED.

IT IS TIME TO BUCKLE DOWN AND GET TO WORK AND TRY TO SAVE AS MANY AS
POSSIBLE BEFORE THE CRAP HITS THE FAN AND THAT IS ONLY A FEW SHORT YEARS
AWAY. THERE IS NOT MUCH TIME.

THESE YEARS THAT I HAVE SPENT IN CHINA AND OTHER PLACES HAVE TAUGHT ME MUCH
AND HAVE GIVEN DIRECTION TO WHAT NEEDS TO BE DONE, AND WE ARE ABOUT TO DO
IT. THE FIRST INFLUX OF FUNDS COMING IN WILL GET US SITUATED AND PREPARED
FOR PERFORMING THE PROJECTS AND HELPING AS MANY AS POSSIBLE DO THE RIGHT
THING AND PREPARE.

THE FOCUS AS ALWAYS IS ON THE KIDS. OUR FUTURE. ALL PROJECTS TO DO WITH
KIDS ARE GIVEN PRIORITY ONE STATUS AND WILL BE DONE AS FAST AS POSSIBLE.
ANYTHING ELSE IS SECONDARY BUT WILL ALSO BE DONE ACCORDING TO OUR CRITERIA
OF NO HARM.

ONE THING THAT I HAVE NOTICED OVER TIME IS THE NUMBER OF PEOPLE THAT
ACTUALLY CARE ABOUT OUR PLANET. THIS IS HEARTENING AND THE PROJECTS THAT
ARE ALREADY ON OUR BOOKS TO BE PROCESSED WILL PROVIDE THEM WITH THE VENUE
TO ACCOMPLISH THEIR VISION. I AM GRATEFUL FOR BEING ABLE TO PROVIDE OUR
SERVICES FOR THIS PURPOSE.

SO FROM ME TO ALL OF YOU, I SAY GOODBYE FOR NOW. TIME PERMITTING I
WILL RETURN AND SAY HI FROM TIME TO TIME, BUT I NEED TO BEGIN WORK AND THAT
WILL TAKE AWAY ANY FREE TIME I HAVE TO DO ANYTHING LIKE THIS FOR A BIT.

DEPENDING ON THE TIMING AND THE SEQUENCE OF OUR STRUCTURING, THERE MAY BE A
SMALL WINDOW FOR MAYBE ONE OR AT MOST TWO MESSAGES BEFORE I HAVE TO GO, BUT
I DO NOT KNOW YET. WE WILL SEE.

I WILL DO MY BEST TO BEGIN ANSWERING AS MANY EMAILS AS I CAN TO THE FOLKS
THAT HAVE KEPT LINES OPEN. I DO APOLOGIZE FOR NOT ANSWERING TO DATE, BUT
REST ASSURED I AM NOT IGNORING. ONCE STAFF AND PERSONAL ASSISTANTS ARE
ONLINE, I WILL GET TO AS MANY AS POSSIBLE.

AND ON ONE LAST NOTE…IF I HAVE OFFENDED ANY MUSLIMS, DON'T BE OFFENDED.
WHAT I HAVE SAID IS TRUE AND CHECKABLE IN THE QURAN. AND IF Y9OU CONTINUE
TO BELIEVE IN THE EXPLANATIONS OF BIG MAGIC FOR SCIENTIFIC FACT, WELL…GOOD
LUCK. AND OF COURSE THE FAMOUS FLYING PURPLE PIGS ARE ONE THING, BUT SPACE
GOATS ARE QUITE ANOTHER. IT WAS A LEARNING EXPERIENCE FOR ME AND NOW I
UNDERSTAND YOUR THEOCRACY AND WILLINGNESS TO TAKE OVER THE WORLD AND
SUBJUGATE IT. I THINK YOU WILL HAVE A DIFFICULT TIME, I REALLY DO.

SUSAN WILL KEEP THE NEWSLETTER GOING FOR A BIT AND DJ WILL CONTINUE
DELIVERING THE TRUTH OF WHAT IS OUT THERE TO YOU. THE WORLD IS VERY
FORTUNATE TO HAVE DJ HERE GIVING A CLEAR PICTURE OF WHAT IS OUT THERE. I DO
NOT SEE ANYBODY ELSE EVEN COMING CLOSE TO WHAT HE DELIVERS – EXCEPTING BEN
FULFORD AND DAVID WILCOCK.

SO FROM MISS PHIPS, BANKER BOB, SNUFFLES, BACONATOR, PORKER, AND ALL THE
SQUADRONS OF THE FAMOUS FLYING PURPLE PIGS, WE WISH YOU ALL THE BEST AND BE
GOOD, BE LEGAL, AND TELL TRUTH.

GOODBYE FOR NOW, YOUR BROTHER ZAP.

GOD BLESS AND BIG HUGS TO ALL.

LOVE AND LIGHT

IN OUR SERVICE

ZAP

"GOD IS; I AM; WE ARE"

"BE GOOD, BE LEGAL, TELL TRUTH"

OCTOBER 6, 2019

"MAKE EARTH GREAT AGAIN"©

"MEGA"©

COPYRIGHT ZAP 2013-2019



DID YOU KNOW?

I have always made an extreme effort to steer away from political or religious commentary. Both areas are of a personal nature and one should not comment against another's personal beliefs. But my disgust has reached its limits.

This constant bickering back and forth between the U.S. established parties has taken its toll on the American people (me being one of them). The American people are acting like a guy standing on hot sand hopping back and forth from one foot to the other. He doesn't like how the burning sand feels on either the left foot or the right foot. He just knows he's getting burned, and can't wait to get somewhere cooler. The American people know they're being burned by both parties, who are serving the big banks, big pharma and military-industrial complex at the expense of the little guy.

The finger pointing and blame game is the only thing we seem to be witnessing our elected officials engaged in. Where is the commentary on things that matter to the population as a whole, like creating jobs, unfair taxes, healthcare, economic security, racial injustice and equality, social security and VA benefits?

Point of fact, did you know that the social security fund has run a surplus every year since 1987? Yet if you are SS recipient you are made to jump through hoops to receive what is yours. How about spending less effort on the dog and pony shows and sort out that debacle. (Over 50 million people are on SS). Although taxation is legitimate, running a government surplus isn't. How about our Vets. There are 18.2 million veterans in the United States, according to the most recent statistics from the US Census. More than nine million veterans are served each year by the Department of Veterans Affairs yet 90% of them don't know what they are entitled to. The VA is such a debacle that even the administering doctors and staff have no idea. How about focusing resources to sorting that mess out instead of worrying about a phone call to the Ukraine.

These dog and pony shows only serve to distract the public and keep us dazed and confused and presents the country as "in chaos" to the rest of the world which in turn effects everything from the markets, global trade and treaty agreements to what you pay for a pair of shoes and having a job.

There are good battles being fought, but for some reason, that are not being made public. Why? Isn't the whole idea of a two party system is keep each other in check. Are the good battles being fought purposely being suppressed from the public to restrain debate or hinder support? Does every citizen have to troll the congressional record daily to see what our representatives are up to? If no one has faith in their elected officials to have their best interest in mind, then why do we even have them? Why is it we find it easier to believe the government is lying to us then believing they are telling the truth? There is something fundamentally wrong with that.

You want see a bunch of "what the hell are you thinking" bills being introduced, take a minute and go to the congressional record and see what they are up to. Congress.org.

Here is an example; H.R. 25 was introduced Jan 1st 2019 and has 33 cosponsors (simplified it eliminates income tax, establishes a flat tax and dissolves the IRS). As of Qct. 1st 2019 "ZERO activity. On the other hand H.R. 3151 was introduced June 6th 2019 has 28 cosponsors (Simplified it empowers the IRS even more to take your money) and was passed and became law by July 1st 2019. Put on your thinking cap, which bill helps the American people and which one doesn't? Why does the one that hurts us get ran through in less than a month while the other gets shelved?

HR3151. Basically totally empowers the IRS even more than what already existed. I didn't vote for this. I didn't know it was even a thing. Would any citizen of this country have approved or wanted the IRS to have even more control? I seriously doubt you could find one person that would think that, that would be OK. Yet it is now a law?

I, for one, would like to see our elected officials do what they were elected to do and in addition to that, show the public they are working on behalf of their constituents, that's called "accountability".

In football they have instant replay. As the rule goes, to overturn a call, "it must be a clear and obvious infraction" to overturn the ruling on the field. If they have to look at 50 different angles, and say "maybe it maybe it isn't" then the call stands. If you are going to impeach a sitting president, it better be a clear and obvious infraction of the law with no speculation or perceived intent. If he is guilty and it is clear and obvious, kick his ass out of office and let's move on. If you have to dissect every word and spin it to fit a contrived agenda and look at it from 50 different angles, end the nonsense and move on because it probably is not true.

Either way, makes no difference just get it done and get back to doing the work you were hired to. Represent your people and miss me with the negativity.

Don't think that the U.S. government has the exclusivity on stupid. Every other country with a two party system faces the same nonsense. How are we to fix the world when our leaders cannot seem to keep their eye on the ball wasting time on political bantering and maneuvering and disregarding the relevant issues?

Here's a novel idea how about our officials start prioritizing bills that effect every citizen of the U.S. and the men and woman that lost life and limb protecting our freedom. As of March 22 2019 there had been 3160 pieces of legislation introduced in the house and only 95 have received a vote. You think these guys and gals are wasting time on non-relevant issues or what.

Write to your Congressman or Senator and tell them to skip the water-cooler talk and get back to work and earn the trust we have placed in them.
Comments are always appreciated.
P.S. If this post is not read within the text of the Poofness Newsletter
. consider it a facsimile and possibly edited to fit someone else's agenda
Consultations are available for a $50.00 donation. Contact DJ at
replytodjpost@gmail.com for details.



DONATIONS

The principals of this newsletter bear the bulk of cost of keeping this forum functional. Your DONATIONS have helped in securing the dedication and time required to deliver these messages. The support from our readers is the only means that have kept this forum alive. We are thankful and blessed by those of you who have shared in your generosity. Your ongoing support is essential to our continuation. Please help with what you can when you can to insure its success. All contributions from this request will be applied strictly to the production of this newsletter. Thank you for your assistance....Your support will be graciously received thru Paypal.com: acct. goneforthfornow@gmail.com
Love and Kisses,
Team "Poofness"

This post is for information and education purposes only. All representations, presentations, products and opinions are strictly that of the author and do not necessarily reflect the opinion or endorsement of the "Poofness News Letter" and its principals. All readers should perform their own independent due diligence before acting on any information provided.



=====

--hobie

***************************************************************************
---
RMN is an RA production.
Articles In This Thread
POOFness for SEPT 2: STAND TALL
hobie -- Wednesday, 13-Jan-2021 05:52:21

POOFness for SEPT 4/5: THE TRIP 2
hobie -- Wednesday, 13-Jan-2021 05:52:21

POOFness for SEPT 5: MIDWEEK BY ZAP 9-5-18
hobie -- Wednesday, 13-Jan-2021 05:52:21

POOFness for SEPT 9: WHAT THE WORLD NEEDS IS LOVE
hobie -- Wednesday, 13-Jan-2021 05:52:03

POOFness for SEPT 11: STUCK FOR A MINUTE
hobie -- Wednesday, 13-Jan-2021 05:52:03

POOFness for SEPT 12: MIDWEEK BY ZAP 9-12-18
hobie -- Wednesday, 13-Jan-2021 05:52:03

POOFness for SEPT 15: STUCK IN A STORM
hobie -- Wednesday, 13-Jan-2021 05:52:03

Addendum from ZAP
hobie -- Wednesday, 13-Jan-2021 05:52:03

POOFness for SEPT 16: SINGIN' IN THE RAIN
hobie -- Wednesday, 13-Jan-2021 05:52:03

POOFness for SEPT 19: MIDWEEK BY ZAP 9-19-18
hobie -- Wednesday, 13-Jan-2021 05:52:03

POOFness for SEPT 20: HIGHER LEVEL STAFF NEEDS YOUR HELP
hobie -- Wednesday, 13-Jan-2021 05:52:03

POOFness for SEPT 23: THE VOICE
hobie -- Wednesday, 13-Jan-2021 05:52:03

POOFness for SEPT 26: MIDWEEK BY ZAP 9-26-18
hobie -- Wednesday, 13-Jan-2021 05:51:56

POOFness for SEPT 30: BRIDGE OVER TROUBLED WATER
hobie -- Wednesday, 13-Jan-2021 05:51:57

POOFness for OCT 3: MIDWEEK BY ZAP 10-03-18
hobie -- Wednesday, 13-Jan-2021 05:51:56

POOFness for OCT 7: DOWN TO THE WIRE
hobie -- Wednesday, 13-Jan-2021 05:51:57

POOFness for OCT 7: ADVENTURES IN SUCCESS
hobie -- Wednesday, 13-Jan-2021 05:51:56

POOFness for OCT 10: MIDWEEK BY ZAP 10-10-18
hobie -- Wednesday, 13-Jan-2021 05:52:19

POOFness for OCT 14: COMMUNICATIONS
hobie -- Wednesday, 13-Jan-2021 05:52:19

POOFness for OCT 14: MONEY, MONEY, MONEY
hobie -- Wednesday, 13-Jan-2021 05:52:19

POOFness for OCT 17: MIDWEEK BY ZAP 10-17-18
hobie -- Wednesday, 13-Jan-2021 05:52:19

POOFness for OCT 20: NEW KIDS ON THE BLOCK
hobie -- Wednesday, 13-Jan-2021 05:52:19

POOFness for OCT 21: IN THE NAME OF LOVE
hobie -- Wednesday, 13-Jan-2021 05:52:19

POOFness for OCT 24: MIDWEEK BY ZAP 10-24-18
hobie -- Wednesday, 13-Jan-2021 05:52:19

POOFness for OCT 28: "For What It's Worth"
hobie -- Wednesday, 13-Jan-2021 05:52:10

POOFness for OCT 29: ZAP'S UPDATE
hobie -- Wednesday, 13-Jan-2021 05:52:10

POOFness for OCT 31: MIDWEEK BY ZAP 10-31-18
hobie -- Wednesday, 13-Jan-2021 05:52:10

POOFness for NOV 2: THE CAR
hobie -- Wednesday, 13-Jan-2021 05:52:10

POOFness for NOV 4: THE ROAD YOU LEFT BEHIND
hobie -- Wednesday, 13-Jan-2021 05:52:10

POOFness for NOV 7: MIDWEEK BY ZAP 11-07-18
hobie -- Wednesday, 13-Jan-2021 05:52:10

POOFness for NOV 11: THE SOS OF END DAYS
hobie -- Wednesday, 13-Jan-2021 05:52:34

POOFness for NOV 11: RAGGED OLD FLAG
hobie -- Wednesday, 13-Jan-2021 05:52:33

POOFness for NOV 15: MIDWEEK BY ZAP 11-15-18
hobie -- Wednesday, 13-Jan-2021 05:52:33

POOFness for NOV 16: WE ARE THERE
hobie -- Wednesday, 13-Jan-2021 05:52:34

POOFness for NOV 18: Everyday People
hobie -- Wednesday, 13-Jan-2021 05:52:34

POOFness for NOV 21: MIDWEEK BY ZAP UPDATE 11-21-18
hobie -- Wednesday, 13-Jan-2021 05:52:33

POOFness for NOV 23: KIDS AND CARS
hobie -- Wednesday, 13-Jan-2021 05:52:33

POOFness for NOV 25: Try a little Kindness
hobie -- Wednesday, 13-Jan-2021 05:52:08

POOFness for NOV 28: MIDWEEK BY ZAP 11-28-18
hobie -- Wednesday, 13-Jan-2021 05:52:08

POOFness for DEC 1: KIDS AND CARS PART 2
hobie -- Wednesday, 13-Jan-2021 05:52:08

POOFness for DEC 2: IMAGINE THAT WE ARE FREE
hobie -- Wednesday, 13-Jan-2021 05:52:08

POOFness for DEC 5: MIDWEEK BY ZAP 12-05-18
hobie -- Wednesday, 13-Jan-2021 05:52:08

POOFNESS for DEC 8: STAFF
hobie -- Wednesday, 13-Jan-2021 05:52:08

POOFness for DEC 10: Ring the bells...
hobie -- Wednesday, 13-Jan-2021 05:52:00

POOFness for DEC 12: MIDWEEK BY ZAP 12-12-18
hobie -- Wednesday, 13-Jan-2021 05:52:00

POOFness for DEC 14: ZAP Part 2
hobie -- Wednesday, 13-Jan-2021 05:51:59

POOFness for DEC 16: A Little Good News
hobie -- Wednesday, 13-Jan-2021 05:51:59

POOFness for DEC 19: MIDWEEK BY ZAP 12-19-18
hobie -- Wednesday, 13-Jan-2021 05:52:00

POOFness for DEC 23: It's Beginning to Look a Lot Like Christmas
hobie -- Wednesday, 13-Jan-2021 05:52:00

POOFness for DEC 24: A CHRISTMAS GIFT FOR THE KIDS
hobie -- Wednesday, 13-Jan-2021 05:52:00

POOFness for DEC 30: Auld Lang Syne
hobie -- Wednesday, 13-Jan-2021 05:52:19

POOFness for JAN 2: MIDWEEK BY ZAP 1-02-19
hobie -- Saturday, 9-Jan-2021 07:27:44

POOFness for JAN 6: FLY LIKE AN EAGLE
hobie -- Wednesday, 13-Jan-2021 05:52:19

POOFness for JAN 9: MIDWEEK BY ZAP 1-09-19
hobie -- Wednesday, 13-Jan-2021 05:52:19

POOFness for JAN 13: ATTORNEY
hobie -- Wednesday, 13-Jan-2021 05:51:57

POOFness for JAN 13: Poison In The Well
hobie -- Wednesday, 13-Jan-2021 05:51:57

POOFness for JAN 16: MIDWEEK BY ZAP 1-16-19
hobie -- Wednesday, 13-Jan-2021 05:51:57

POOFness for JAN 20: We Can Help Heal The World
hobie -- Wednesday, 13-Jan-2021 05:51:57

POOFness for JAN 23: MIDWEEK BY ZAP 1-23-19
hobie -- Wednesday, 13-Jan-2021 05:51:57

POOFness for JAN 23: LAPIS
hobie -- Wednesday, 13-Jan-2021 05:51:57

POOFness for JAN 27: To Dream the Impossible Dream
hobie -- Wednesday, 13-Jan-2021 05:52:26

POOFness for JAN 30: MIDWEEK BY ZAP 1-30-19
hobie -- Wednesday, 13-Jan-2021 05:52:26

POOFness for JAN 31: DID YOU KNOW UPDATE BY DJ
hobie -- Wednesday, 13-Jan-2021 05:52:26

POOFness for FEB 3/4: People Get Ready
hobie -- Wednesday, 13-Jan-2021 05:52:26

POOFness for FEB 6: MIDWEEK BY ZAP 2-06-19
hobie -- Wednesday, 13-Jan-2021 05:52:26

Reader: 'I cannot believe that anyone believes the crap that the "predator in chief" says !'
hobie -- Wednesday, 13-Jan-2021 05:52:26

Reader: "Grow the hell up ..."
hobie -- Wednesday, 13-Jan-2021 05:52:26

Interesting how absolutle NO ONE ever said boo about Obama whenhe screwed up NM *NM*
Journey -- Wednesday, 13-Jan-2021 05:52:26

I can safely say the same about Obama you poor excuse for a human ... *NM*
Journey -- Wednesday, 13-Jan-2021 05:52:26

Now, now, no ad hominem attacks, even against readers
MrFusion -- Wednesday, 13-Jan-2021 05:52:26

Unless your MrFusion.. right??? *NM*
RumorMail -- Wednesday, 13-Jan-2021 05:52:26

Reader: "The Choice? America or the USA, Inc. - Did Trump Give Congress An Ultimatum?"
hobie -- Wednesday, 13-Jan-2021 05:52:26

Listen up ya'll --- Evil Spirits have to Incanate In Human Flesh...Somewhere...
Watchman -- Wednesday, 13-Jan-2021 05:52:26

POOFness for FEB 8: CHILDREN
hobie -- Wednesday, 13-Jan-2021 05:52:26

POOFness for FEB 10: I'd Like To Teach The World To Sing
hobie -- Wednesday, 13-Jan-2021 05:51:59

Reader: "Take our cars? Stop all airplanes? Insanity ..."
hobie -- Wednesday, 13-Jan-2021 05:51:59

Reader: "Is it possible for people so heavily programmed to believe in the superiority of Capitalism to envision a world without money?"
hobie -- Wednesday, 13-Jan-2021 05:51:59

link: DailySignal - "Why Democratic Socialists Can't Claim Sweden, Denmark as Success Stories"
hobie -- Wednesday, 13-Jan-2021 05:51:59

POOFness for FEB 13: MIDWEEK BY ZAP 2-13-19
hobie -- Wednesday, 13-Jan-2021 05:51:59

POOFness for FEB 17: Hope In Front Of Me
hobie -- Wednesday, 13-Jan-2021 05:51:59

POOFness for FEB 20: MIDWEEK BY ZAP 2-20-19
hobie -- Wednesday, 13-Jan-2021 05:51:59

POOFness for FEB 22: CRUNCHES
hobie -- Wednesday, 13-Jan-2021 05:51:59

POOFness for FEB 24: Times They Are A-Changin'
hobie -- Wednesday, 13-Jan-2021 05:52:11

POOFness for FEB 27: MIDWEEK BY ZAP 2-27-19
hobie -- Wednesday, 13-Jan-2021 05:52:12

POOFness for MAR 1: THE START
hobie -- Wednesday, 13-Jan-2021 05:52:12

POOFness for MAR 3: Movement Afoot
hobie -- Wednesday, 13-Jan-2021 05:52:12

POOFness for MAR 6: MIDWEEK BY ZAP 3-06-19
hobie -- Wednesday, 13-Jan-2021 05:52:12

POOFness for MAR 10: PEOPLE HAVE GOT TO BE FREE
hobie -- Wednesday, 13-Jan-2021 05:52:12

POOFness for MAR 14: MIDWEEK BY ZAP 3-14-19
hobie -- Wednesday, 13-Jan-2021 05:52:29

POOFness for MAR 17: When Irish Eyes Are Smiling
hobie -- Wednesday, 13-Jan-2021 05:52:29

POOFness for MAR 20: MIDWEEK BY ZAP 3-20-19
hobie -- Wednesday, 13-Jan-2021 05:52:29

POOFness for MAR 24: Every Things Going To Be Alright
hobie -- Wednesday, 13-Jan-2021 05:52:29

POOFness for MAR 27: MIDWEEK BY ZAP 3-27-19
hobie -- Wednesday, 13-Jan-2021 05:51:55

link to PDF: the DNA example form
hobie -- Wednesday, 13-Jan-2021 05:51:55

POOFness for MAR 31: TRY
hobie -- Wednesday, 13-Jan-2021 05:51:55

POOFness for APR 4: MIDWEEK BY ZAP 4-4-19
hobie -- Wednesday, 13-Jan-2021 05:51:54

POOFness for APR 7: I HOPE YOU DANCE
hobie -- Wednesday, 13-Jan-2021 05:51:55

POOFness for APR 10: MIDWEEK BY ZAP 4-10-19
hobie -- Wednesday, 13-Jan-2021 05:52:17

POOFness for APR 14: BRING ME HIGHER LOVE
hobie -- Wednesday, 13-Jan-2021 05:52:17

POOFness for APR 18: Medicine & Lights
hobie -- Wednesday, 13-Jan-2021 05:52:17

POOFness for APR 18: MIDWEEK BY ZAP 4-17-19
hobie -- Wednesday, 13-Jan-2021 05:52:17

POOFness for APR 21: The Great Storm Is Over
hobie -- Wednesday, 13-Jan-2021 05:52:17

POOFness for APR 24: MIDWEEK BY ZAP 4-24-19
hobie -- Wednesday, 13-Jan-2021 05:52:26

POOFness for APR 28: In Your Eyes
hobie -- Wednesday, 13-Jan-2021 05:52:26

POOFness for MAY 1: MIDWEEK BY ZAP 5-01-19
hobie -- Wednesday, 13-Jan-2021 05:52:26

POOFness for MAY 5: Shaking The Tree
hobie -- Wednesday, 13-Jan-2021 05:52:26

POOFness for MAY 8: MIDWEEK BY ZAP 5-08-19
hobie -- Wednesday, 13-Jan-2021 05:52:00

POOFness for MAY 9: LAST CALL
hobie -- Wednesday, 13-Jan-2021 05:52:00

POOFness for MAY 12: A MOTHERS FOREVER LOVE
hobie -- Wednesday, 13-Jan-2021 05:52:00

POOFness for MAY 16: MIDWEEK BY ZAP 5-16-19
hobie -- Wednesday, 13-Jan-2021 05:52:00

POOFness for MAY 19: BLACK AND WHITE
hobie -- Wednesday, 13-Jan-2021 05:52:00

POOFness for MAY 22: MIDWEEK BY ZAP 5-22-19
hobie -- Wednesday, 13-Jan-2021 05:52:00

POOFness for MAY 24: CHILDREN IN NEED
hobie -- Wednesday, 13-Jan-2021 05:52:31

POOFness for MAY 26: What's Going On
hobie -- Wednesday, 13-Jan-2021 05:52:31

POOFness for MAY 28: ZAP
hobie -- Wednesday, 13-Jan-2021 05:52:31

POOFness for MAY 29: MIDWEEK BY ZAP 5-29-19
hobie -- Wednesday, 13-Jan-2021 05:52:31

POOFness for JUN 2: High Time We Went
hobie -- Wednesday, 13-Jan-2021 05:52:31

POOFness for JAN 5: MIDWEEK BY ZAP 6-05-19 EMERGENCY
hobie -- Wednesday, 13-Jan-2021 05:52:31

POOFness for JUNE 9: Learn To Be Still
hobie -- Wednesday, 13-Jan-2021 05:52:37

POOFness for JUN 12: MIDWEEK BY ZAP 6-12-19
hobie -- Wednesday, 13-Jan-2021 05:52:37

POOFness for JUNE 16: (preliminary) ZAP Only
hobie -- Wednesday, 13-Jan-2021 05:52:37

POOFness for JUNE 19: MIDWEEK BY ZAP 6-19-19
hobie -- Wednesday, 13-Jan-2021 05:52:37

POOFness for JUN 23: Get up, Stand up!
hobie -- Wednesday, 13-Jan-2021 05:52:37

POOFness for JUN 25: Losing Focus
hobie -- Wednesday, 13-Jan-2021 05:52:37

POOFness for JUN 26: MIDWEEK BY ZAP 6-26-19
hobie -- Wednesday, 13-Jan-2021 05:52:37

Reader: "Thank you, Zap, for the 2 stories of the painter of the face of Jesus."
hobie -- Wednesday, 13-Jan-2021 05:52:28

POOFness for JUN 29: THE RELEASE
hobie -- Wednesday, 13-Jan-2021 05:52:28

POOFness for JUN 30: HIGH ROAD
hobie -- Wednesday, 13-Jan-2021 05:52:28

POOFness for JUL 2: DID YOU KNOW?
hobie -- Wednesday, 13-Jan-2021 05:52:28

POOFness for JUL 4: MIDWEEK BY ZAP 7-04-19
hobie -- Wednesday, 13-Jan-2021 05:52:28

POOFness for JUL 7: SLEDGEHAMMER
hobie -- Wednesday, 13-Jan-2021 05:52:28

POOFness for JUL 10: MIDWEEK BY ZAP 7-10-19
hobie -- Wednesday, 13-Jan-2021 05:52:28

Reade: "The carbon being released by MAN.. IS NOT the main culprit"
hobie -- Wednesday, 13-Jan-2021 05:52:28

POOFness for JUL 14: Healing The World
hobie -- Wednesday, 13-Jan-2021 05:52:17

POOFness for JUL 15: Lapis Update By Zap
hobie -- Wednesday, 13-Jan-2021 05:52:17

POOFness for JUL 17: MIDWEEK BY ZAP 17-07-19
hobie -- Wednesday, 13-Jan-2021 05:52:17

POOFness for JUL 21: Mister Blue Sky
hobie -- Wednesday, 13-Jan-2021 05:52:17

POOFness for JUL 25: MIDWEEK BY ZAP 7-25-19
hobie -- Wednesday, 13-Jan-2021 05:52:17

POOFness for JUL 28: Just came back to say goodbye
hobie -- Wednesday, 13-Jan-2021 05:52:17

POOFness for JUL 31: MIDWEEK BY ZAP 7-31-19
hobie -- Wednesday, 13-Jan-2021 05:52:07

POOFness for AUG 3: Last Minute Blackout Issues
hobie -- Wednesday, 13-Jan-2021 05:52:07

POOFness for AUG 4: Katmandu
hobie -- Wednesday, 13-Jan-2021 05:52:07

POOFness for AUG 7: MIDWEEK BY ZAP 8-07-19
hobie -- Wednesday, 13-Jan-2021 05:52:06

POOFness for AUG 11: WAITING FOR THE WORLD FOR CHANGE
hobie -- Wednesday, 13-Jan-2021 05:52:16

POOFness for AUG 14: MIDWEEK BY ZAP 8-14-19
hobie -- Wednesday, 13-Jan-2021 05:52:16

POOFness for AUG 17: A LITTLE BOY
hobie -- Wednesday, 13-Jan-2021 05:52:16

POOFness for AUG 18: COME TOMORROW
hobie -- Wednesday, 13-Jan-2021 05:52:16

POOFness for AUG 21: MIDWEEK BY ZAP 8-21-19
hobie -- Wednesday, 13-Jan-2021 05:52:16

POOFness for AUG 23: RV WEEKEND - MARTIAL LAW
hobie -- Wednesday, 13-Jan-2021 05:52:16

POOFness for AUG 25: LOVE LOVE
hobie -- Wednesday, 13-Jan-2021 05:52:23

POOFness for AUG 28: FLORIDA WEATHER
hobie -- Wednesday, 13-Jan-2021 05:52:23

POOFness for AUG 28: MIDWEEK BY ZAP 8-28-19
hobie -- Wednesday, 13-Jan-2021 05:52:23

POOFness for SEPT 1: STILL STANDING
hobie -- Wednesday, 13-Jan-2021 05:52:23

POOFness for SEPT 4: MIDWEEK BY ZAP 9-04-19
hobie -- Wednesday, 13-Jan-2021 05:52:23

POOFness for SEPT 8: FOOD FOR A TODDLER
hobie -- Wednesday, 13-Jan-2021 05:52:25

POOFness for SEPT 8: Universal Love
hobie -- Wednesday, 13-Jan-2021 05:52:24

POOFness for SEP 11: MIDWEEK BY ZAP 9-11-19
hobie -- Wednesday, 13-Jan-2021 05:52:25

POOFness for SEPT 15: "Two Tickets To Paradise"
hobie -- Wednesday, 13-Jan-2021 05:52:24

POOFness for SEPT 17: TERMINUS
hobie -- Wednesday, 13-Jan-2021 05:52:24

POOFness for SEPT 21: TERMINUS FINISH
hobie -- Wednesday, 13-Jan-2021 05:52:24

POOFness for SEPT 18: MIDWEEK BY ZAP 9-18-19
hobie -- Wednesday, 13-Jan-2021 05:52:25

POOFness for SEPT 22: MIND GAMES
hobie -- Wednesday, 13-Jan-2021 05:52:25

2 Questions
HotCoffee -- Wednesday, 13-Jan-2021 05:52:24

POOFness for SEP 25: MIDWEEK BY ZAP 9-25-19
hobie -- Wednesday, 13-Jan-2021 05:52:18

POOFness for SEP 29: PAINTED SMILE
hobie -- Wednesday, 13-Jan-2021 05:52:18

POOFness for OCT 2: MIDWEEK BY ZAP 10-2-19
hobie -- Wednesday, 13-Jan-2021 05:52:18

POOFness for OCT 6: UNCOVER THE GOLD
hobie -- Wednesday, 13-Jan-2021 05:52:18

POOFness for OCT 9: MIDWEEK BY ZAP 10-9-19
hobie -- Wednesday, 13-Jan-2021 05:52:04

POOFness for OCT 10: BANKERS AND LIFE
hobie -- Wednesday, 13-Jan-2021 05:52:04

POOFness for OCT 13: NIGHTS IN WHITE SATIN
hobie -- Wednesday, 13-Jan-2021 05:52:04

POOFness for OCT 20: ONE TIN SOLDIER
hobie -- Wednesday, 13-Jan-2021 05:52:04

POOFness for OCT 23: MIDWEEK BY ZAP 10-23-19
hobie -- Wednesday, 13-Jan-2021 05:52:09

POOFness for OCT 27: Sympathy For The Devil
hobie -- Wednesday, 13-Jan-2021 05:52:09

POOFness for NOV 3: Dweller on the Threshold
hobie -- Thursday, 28-Nov-2019 19:58:19

POOFness for NOV 8: INDIANA CLONES AND THE RAIDERS OF THE LOST BANK
hobie -- Wednesday, 13-Jan-2021 05:52:15

POOFness for NOV 10: "Keep on Truckin"
hobie -- Wednesday, 13-Jan-2021 05:52:15

POOFness for NOV 13: COMMUNICATION NEEDS
hobie -- Wednesday, 13-Jan-2021 05:52:14

POOFness for NOV 15: FINALIZATION
hobie -- Wednesday, 13-Jan-2021 05:52:15

POOFness for NOV 17: BALL OF CONFUSION
hobie -- Wednesday, 13-Jan-2021 05:52:14

POOFness for NOV 23: FINALIZATION CONCLUSION
hobie -- Saturday, 23-Nov-2019 18:14:29

POOFness for NOV 24: MEMORIES
hobie -- Sunday, 24-Nov-2019 18:48:22

POOFness for NOV 26: THANKSGIVING NEWS
hobie -- Tuesday, 26-Nov-2019 18:57:27

Reader: "Ask Trumpie to do a chess move on them."
hobie -- Tuesday, 26-Nov-2019 18:57:27

POOFness for NOV 28: THANKSGIVING THANKS
hobie -- Thursday, 28-Nov-2019 19:58:19

POOFness for DEC 1: TREAT THE CHILDREN WELL
hobie -- Wednesday, 2-Dec-2020 20:25:38

POOFness for DEC 4: MIDWEEK BY ZAP 12-04-19
hobie -- Saturday, 9-Jan-2021 07:27:49

POOFness for DEC 5: CHRISTMAS IS COMING
hobie -- Saturday, 9-Jan-2021 07:27:49

POOFness for DEC 8: WE ARE THE WORLD
hobie -- Saturday, 9-Jan-2021 07:27:49

POOFness for DEC 15: A Little Kindness
hobie -- Saturday, 9-Jan-2021 07:27:39

POOFness for DEC 18: Midweek by Zap 12-18-19
hobie -- Saturday, 9-Jan-2021 07:27:39

POOFness for DEC 19: BREAKING DEEP STATE TAKEDOWN START
hobie -- Saturday, 9-Jan-2021 07:27:39

POOFness for DEC 19: A CHRISTMAS SOS
hobie -- Saturday, 9-Jan-2021 07:27:39

POOFness for DEC 22: 12 Days of Christmas
hobie -- Saturday, 9-Jan-2021 07:27:39

POOFness for DEC 25: Midweek by Zap 12-25-19
hobie -- Saturday, 9-Jan-2021 07:27:39

POOFness for DEC 26: MERRY CHRISTMAS
hobie -- Saturday, 9-Jan-2021 07:27:39

Reader: "...don't you think it's time for some accountability?"
hobie -- Saturday, 9-Jan-2021 07:27:39

POOFness for DEC 29: HAVE A GREAT NEW YEAR !!
hobie -- Saturday, 9-Jan-2021 07:27:39

POOFness for JAN 5: DON'T LIE TO ME
hobie -- Saturday, 9-Jan-2021 07:27:42

POOFness for JAN 8: Midweek by ZAP 01-08-20
hobie -- Saturday, 9-Jan-2021 07:27:42

POOFness for JAN 9: WE HAVE SUCCESS
hobie -- Saturday, 9-Jan-2021 07:27:42

POOFness for JAN 12: No Time For Fear
hobie -- Saturday, 9-Jan-2021 07:27:42

POOFness for JAN 15: Midweek by ZAP 01-15-20
hobie -- Saturday, 9-Jan-2021 07:27:42

POOFness for JAN 16: TRUST FUNDS CLEARED IN ACCOUNT
hobie -- Saturday, 9-Jan-2021 07:27:42

POOFness for JAN 19: Strange Phenomena
hobie -- Saturday, 9-Jan-2021 07:27:47

POOFness for JAN 22: Midweek by ZAP 01-22-20
hobie -- Saturday, 9-Jan-2021 07:27:46

POOFness for JAN 26: Days Like This
hobie -- Saturday, 9-Jan-2021 07:27:46

POOFness for JAN 30: VIRAL SURVIVAL
hobie -- Saturday, 9-Jan-2021 07:27:47

POOFness for FEB 3: ALL OF US WILL BE MOVING ON
hobie -- Saturday, 9-Jan-2021 07:27:41

POOFness for FEB 9: What you gonna do about me?
hobie -- Saturday, 9-Jan-2021 07:27:41

POOFness for FEB 16: FIGHT THE VIRUS
hobie -- Saturday, 9-Jan-2021 07:27:41

POOFness for FEB 21: RELEASE
hobie -- Saturday, 9-Jan-2021 07:27:42

POOFness for FEB 23: MONEY FOR NOTHING
hobie -- Saturday, 9-Jan-2021 07:27:42

POOFness for FEB 26: Midweek by ZAP 2-26-20
hobie -- Saturday, 9-Jan-2021 07:27:42

POOFness for FEB 28: CELEBRATION
hobie -- Saturday, 9-Jan-2021 07:27:42

POOFness for MAY 1: Transformation
hobie -- Saturday, 9-Jan-2021 07:27:42

Reader, link to video: "Who is Dimash Kudaibergen - The male with (6 Octaves)"
hobie -- Saturday, 9-Jan-2021 07:27:42

POOFness for MAR 8: Watching and Waiting
hobie -- Saturday, 9-Jan-2021 07:27:40

POOFness for MAR 15: "Fear Is A Liar"
hobie -- Saturday, 9-Jan-2021 07:27:40

POOFness for MAR 18: MIDWEEK BY ZAP 3-18-20
hobie -- Saturday, 9-Jan-2021 07:27:40

POOFness for MAR 21: DARK TIMES
hobie -- Saturday, 9-Jan-2021 07:27:40

POOFness for MAR 22: "The Hands That Built America"
hobie -- Saturday, 9-Jan-2021 07:27:40

POOFness for MAR 25: MIDWEEK BY ZAP 3-25-20
hobie -- Saturday, 9-Jan-2021 07:27:46

POOFness for MAR 28: LOCKDOWN
hobie -- Saturday, 9-Jan-2021 07:27:46

POOFness for MAR 29: 'DON'T GIVE UP"
hobie -- Saturday, 9-Jan-2021 07:27:46

POOFness for MAR 31: MIDWEEK BY ZAP 3-25-20 (sic)
hobie -- Saturday, 9-Jan-2021 07:27:46

POOFness for APR 4: LOCKDOWN CONTINUES
hobie -- Saturday, 4-Apr-2020 19:59:28

POOFness for APR 5: WHY WORRY?
hobie -- Sunday, 5-Apr-2020 19:41:07

POOFness for APR 8: MIDWEEK BY ZAP 4-08-20
hobie -- Wednesday, 8-Apr-2020 20:24:09

35-min video: Aajonus Vonderplanitz - A virus is an internally-created solvent and cannot be contagious
hobie -- Monday, 20-Apr-2020 05:23:09

POOFness for APR 10: HAPPY EASTER
hobie -- Friday, 10-Apr-2020 18:55:05

POOFness for APR 12: COUNT YOUR BLESSINGS NAME THEM ONE BY ONE
hobie -- Sunday, 12-Apr-2020 20:44:12

POOFness for APR 15: MIDWEEK BY ZAP 4-15-20
hobie -- Wednesday, 15-Apr-2020 19:51:29

POOFness for APR 19: I WANT TO LIVE
hobie -- Sunday, 19-Apr-2020 20:09:11

POOFness for APR 23: THE CONJOB
hobie -- Thursday, 23-Apr-2020 18:13:41

POOFness for APR 26: Why Shouldn't We
hobie -- Sunday, 26-Apr-2020 19:23:35

POOFness for APR 29: MIDWEEK BY ZAP 4-29-20
hobie -- Wednesday, 29-Apr-2020 20:30:08

POOFness for APR 30: IT IS HERE
hobie -- Thursday, 30-Apr-2020 21:36:39

POOFness for MAY 3: Have You Ever Seen The Rain
hobie -- Sunday, 3-May-2020 19:17:09

POOFness for MAY 6: MIDWEEK BY ZAP
hobie -- Wednesday, 6-May-2020 23:15:11

POOFness for MAY 10: MOTHER
hobie -- Sunday, 10-May-2020 20:04:12

POOFness for MAY 13: MIDWEEK BY ZAP
hobie -- Wednesday, 13-May-2020 21:30:12

POOFness for MAY 15: CONJOB-19
hobie -- Friday, 15-May-2020 18:55:53

POOFness for MAY 17: " Ain't Got No "
hobie -- Sunday, 17-May-2020 20:36:47

POOFness for MAY 20: MIDWEEK BY ZAP
hobie -- Wednesday, 20-May-2020 23:23:32

POOFness for MAY 22: BANKERS BALL
hobie -- Sunday, 24-May-2020 11:43:02

Reader: US billionaire wealth skyrockets to over $3 TRILLION during pandemic
RumorMail -- Sunday, 24-May-2020 11:41:06

Reader: Billionaire Wealth, U.S. Job Losses and Pandemic Profiteers
RumorMail -- Sunday, 24-May-2020 11:43:02

POOFness for MAY 24: "Memories"
hobie -- Sunday, 24-May-2020 20:00:23

POOFness for MAY 27: MIDWEEK BY ZAP
hobie -- Wednesday, 27-May-2020 19:06:23

POOFness for MAY 29: A PLACE TO CALL HOME
hobie -- Friday, 29-May-2020 19:46:50

POOFness for MAY 31: OUT OF THE BLUE
hobie -- Sunday, 31-May-2020 20:34:24

POOFness for JUN 3: THE MIDWEEK BY ZAP
hobie -- Wednesday, 3-Jun-2020 20:41:02

POOFness for JUN 5: FINAL CLEARANCE
hobie -- Friday, 5-Jun-2020 22:05:32

any bank will loan on expected money (NM)
Merlin2012 -- Friday, 5-Jun-2020 22:05:32

POOFness for JUN 7: A CHANGE IS GONNA COME
hobie -- Monday, 8-Jun-2020 03:09:55

What? No begging for money?
Merlin2012 -- Monday, 8-Jun-2020 00:40:12

No begging, but an acknowledgement of help offered
hobie -- Wednesday, 10-Jun-2020 23:24:36

Re: No begging, but an acknowledgmenet of help offered
Merlin2012 -- Tuesday, 9-Jun-2020 22:41:52

Reader: "[Zap's message] is difficult to understand if you have not been brought to this collective knowledge through a series of ..."
hobie -- Tuesday, 9-Jun-2020 00:22:14

I've read on and off for over 20 years and...
HotCoffee -- Monday, 8-Jun-2020 17:44:42

Amen, Sistah... :-)) *NM*
RumorMail -- Monday, 8-Jun-2020 17:44:42

Reader b: "Just one more example - we have seen progress since we began paying attention - this from today..."
hobie -- Tuesday, 9-Jun-2020 00:22:14

POOFness for JUN 10: THE MIDWEEK BY ZAP
hobie -- Wednesday, 10-Jun-2020 20:47:14

POOFness for JUNE 14: LOVE ..."THY WILL BE DONE"
hobie -- Sunday, 14-Jun-2020 20:32:35

POOFness for JUN 17: THE MIDWEEK BY ZAP
hobie -- Wednesday, 17-Jun-2020 22:10:25

POOFness for JUN 18: DIVINE PLAN
hobie -- Thursday, 18-Jun-2020 19:22:24

POOFness for JUN 21: Happy Father's Day
hobie -- Sunday, 21-Jun-2020 20:58:57

POOFness for JUN 23: TIMINGS
hobie -- Tuesday, 23-Jun-2020 19:11:46

POOFness for JUN 24: THE MIDWEEK BY ZAP
hobie -- Wednesday, 24-Jun-2020 19:51:17

POOFness for JUN 28: UNDER PRESSURE
hobie -- Sunday, 28-Jun-2020 20:07:09

POOFness for JUL 1: THE MIDWEEK BY ZAP
hobie -- Wednesday, 1-Jul-2020 20:16:13

POOFness for JUL 5: THESE ARE THE DAYS
hobie -- Sunday, 5-Jul-2020 20:35:37

POOFness for JUL 8: THE MIDWEEK BY ZAP
hobie -- Wednesday, 8-Jul-2020 21:08:05

POOFness for JUL 12: CHANGES ARE ON THE WAY
hobie -- Sunday, 12-Jul-2020 21:02:13

POOFness for JUL 15: THE MIDWEEK BY ZAP
hobie -- Wednesday, 15-Jul-2020 19:30:15

POOFness for JUL 15: TIRED
hobie -- Wednesday, 15-Jul-2020 19:36:44

The previously unposted POOFness for JUL 9: BANKERS AND MY BODY PARTS
hobie -- Wednesday, 15-Jul-2020 19:36:44

POOFness for JUL 19: Conviction Of The Heart
hobie -- Sunday, 19-Jul-2020 21:11:02

POOFness for JUL 22: THE MIDWEEK BY ZAP
hobie -- Thursday, 23-Jul-2020 00:05:27

Reader: "PCR for CORONAVIRUS is clearly NOT based on DNA."
hobie -- Thursday, 23-Jul-2020 00:05:27

POOFness for JUL 25: WORK LOAD TO COME
hobie -- Saturday, 25-Jul-2020 20:25:05

POOFness for JUL 26: Candles In The Rain
hobie -- Sunday, 26-Jul-2020 20:14:26

POOFness for JUL 29: THE MIDWEEK BY ZAP
hobie -- Wednesday, 29-Jul-2020 20:08:18

POOFness for JUL 30: BANKERS NETHERS
hobie -- Friday, 31-Jul-2020 02:47:14

Reader: "This must be the longest international bank transfer in history."
hobie -- Friday, 31-Jul-2020 02:47:14

POOFness for AUG 2: LEAP OF FAITH
hobie -- Sunday, 2-Aug-2020 21:30:53

POOFness for AUG 5: THE MIDWEEK BY ZAP
hobie -- Thursday, 6-Aug-2020 04:50:41

Reader, link: "Child malnutrition and COVID-19: the time to act is now - The Lancet"
hobie -- Thursday, 6-Aug-2020 04:50:41

POOFness for AUG 6: LAWYERS WIN
hobie -- Thursday, 6-Aug-2020 22:53:54

Ground Hog Day deja vu (no msg) *NM*
Merlin2012 -- Thursday, 6-Aug-2020 23:14:52

POOFness for AUG 9: DON'T STOP THINKING ABOUT TOMORROW
hobie -- Sunday, 9-Aug-2020 23:41:24

POOFness for AUG 12: THE MIDWEEK BY ZAP
hobie -- Wednesday, 12-Aug-2020 20:32:06

POOFness for AUG 14: RELEASE FINALLY
hobie -- Friday, 14-Aug-2020 20:57:04

POOFness for AUG 16: "Love's In Need Of Love Today"
hobie -- Sunday, 16-Aug-2020 20:23:07

POOFness for AUG 19: THE MIDWEEK BY ZAP
hobie -- Wednesday, 19-Aug-2020 20:59:58

POOFness for AUG 20: OXYGEN NEEDED
hobie -- Friday, 21-Aug-2020 00:50:58

I find it odd.....
HotCoffee -- Friday, 21-Aug-2020 00:50:58

POOFness for AUG 23: "Empathy and Comedy"
hobie -- Sunday, 23-Aug-2020 20:35:43

POOFness for AUG 26: THE MIDWEEK BY ZAP
hobie -- Wednesday, 26-Aug-2020 20:13:19

POOFness for AUG 27: END OF THE MONTH
hobie -- Friday, 28-Aug-2020 00:09:57

POOFness for AUG 30: DON'T GIVE UP
hobie -- Monday, 31-Aug-2020 00:06:43

POOFness for SEP 2: BANKERS AND SYSTEM CHANGE
hobie -- Wednesday, 2-Sep-2020 14:46:45

want to know what a "shill" sounds like, read this post aloud
Merlin2012 -- Tuesday, 1-Sep-2020 23:35:47

Reader T writes in re: Merlin2012's post: "WOW! This post is totally unnecessary and out of line." *NM*
hobie -- Wednesday, 2-Sep-2020 05:01:43

Reader: "Those writing that newsletter have had the same story 4 years and years now."
hobie -- Wednesday, 2-Sep-2020 20:01:00

Reader: "I knew Poof personally."
hobie -- Wednesday, 2-Sep-2020 20:01:00

POOFness for SEP 2: THE MIDWEEK BY ZAP
hobie -- Wednesday, 2-Sep-2020 20:11:19

POOFness for SEP 5: RELEASE DONE
hobie -- Saturday, 5-Sep-2020 20:43:58

POOFness for SEP 6: THE WORLD
hobie -- Saturday, 12-Sep-2020 23:58:12

50-min video: "Saving Our Children! (MUST WATCH)" (Real reason for certain lockdowns and curfews?)
hobie -- Sunday, 13-Sep-2020 00:41:34

POOFness for SEP 9: THE MIDWEEK BY ZAP
hobie -- Wednesday, 9-Sep-2020 21:09:34

POOFness for SEP 10: BANK FIRST
hobie -- Friday, 11-Sep-2020 00:37:19

POOFness for SEP 13: IT'S GOING ON
hobie -- Monday, 14-Sep-2020 19:07:15

POOFness for SEP 15: FUNDS & REDEMPTIONS
hobie -- Tuesday, 15-Sep-2020 18:36:17

POOFness for SEP 16: THE MIDWEEK BY ZAP
hobie -- Wednesday, 16-Sep-2020 20:49:55

POOFness for SEP 20: Hold Your Head Up
hobie -- Sunday, 20-Sep-2020 23:34:57

POOFness for SEP 22: IN THE SYSTEM
hobie -- Tuesday, 22-Sep-2020 19:06:37

POOFness for SEP 23: THE MIDWEEK BY ZAP
hobie -- Wednesday, 23-Sep-2020 20:36:48

POOFness for SEP 28: March March
hobie -- Monday, 28-Sep-2020 20:22:12

POOFness for SEP 30: SUCCESS AT LAST
hobie -- Wednesday, 30-Sep-2020 20:07:31

POOFness for SEP 30: THE MIDWEEK BY ZAP
hobie -- Wednesday, 30-Sep-2020 20:15:27

POOFness for OCT 4: "Where's The Good People"
hobie -- Sunday, 4-Oct-2020 20:36:33

POOFness for OCT 6: STREETS OF HONG KONG
hobie -- Tuesday, 6-Oct-2020 19:37:01

POOFness for OCT 8: THE MIDWEEK BY ZAP
hobie -- Thursday, 8-Oct-2020 18:36:09

POOFness for OCT 10: WE WON
hobie -- Sunday, 11-Oct-2020 01:00:44

POOFness for OCT 12: ALL SHOOK UP
hobie -- Monday, 12-Oct-2020 20:24:24

POOFness for OCT 14: THE MIDWEEK BY ZAP
hobie -- Wednesday, 14-Oct-2020 21:09:09

POOFness for OCT 18: DON'T STOP
hobie -- Sunday, 18-Oct-2020 19:44:45

POOFness for OCT 19: WE WON (Two More Days)
hobie -- Monday, 19-Oct-2020 19:15:21

POOFness for OCT 21: THE MIDWEEK BY ZAP
hobie -- Wednesday, 21-Oct-2020 20:25:15

POOFness for OCT 22: SERIOUS EMERGENCY
hobie -- Thursday, 22-Oct-2020 20:25:11

POOFness for OCT 25: WHAT THE WORLD NEEDS NOW
hobie -- Sunday, 25-Oct-2020 20:32:03

POOFness for OCT 28: THE MIDWEEK BY ZAP
hobie -- Wednesday, 28-Oct-2020 20:09:44

POOFness for OCT 29: THE LAST DAYS
hobie -- Thursday, 29-Oct-2020 19:54:02