A thought-provoking new Security Council (SC) report circulating in the Kremlin today first sees this transcript showing Security Council Members noting Foreign Minister Sergey Lavrov slamming the United States Department of State (DoS) for publishing a bulletin on Russia's policy in Ukraine on the eve of his talks with Secretary of State Antony Blinken—a rabid socialist Biden Regime bulletin that begins with the blatant lies: "Disinformation is one of the Kremlin's most important and far-reaching weapons...Russia has operationalized the concept of perpetual adversarial competition in the information environment by encouraging the development of a disinformation and propaganda ecosystem"—and in response to, the Ministry of Foreign Affairs (MoFA) stated: "The very fact of the State Department publishing such instructional guidelines immediately before the talks between Russian Foreign Minister Lavrov and US Secretary of State Blinken in Geneva can be called nothing more than an open provocation...Instead of pausing and concentrating on substantively answering the questions posed in the Russian documents, the White House and its Western allies launched a highly toxic information and propaganda campaign painting our country as an 'aggressor', the 'enemy of civilized Europe' and a 'threat' to international stability...All of this is coupled with the incessant threats of 'painful' sanctions designated to drain our domestic economy and solidify a systematic challenge to Russia".
In an example of what a real "disinformation and propaganda ecosystem" looks like, this report details, it was exampled yesterday when the British Foreign Office reported without providing any facts or evidence: "We have information that indicates the Russian government is looking to install a pro-Russian leader in Kiev as it considers whether to invade and occupy Ukraine"—lying war propaganda that was quickly echoed throughout the entire Western leftist media establishment—saw the socialist Biden Regime echoing this lie with their statement it was "deeply concerning"—saw it being accurately reported: "This rare reference to British intelligence-gathering went into almost no detail about a conspiracy"—saw the British government comically claiming that Russia was plotting to put Ukrainian MP Yevhen Murayev into power, who when hearing about this absurdity couldn't stop laughing when he told reporters: "You've made my evening!...The British Foreign Office seems confused...It isn't very logical…I'm banned from Russia…Not only that but money from my father's firm there has been confiscated", then he mockingly observed: "How the UK secret services and the Foreign Office square the sanctions with Russia supposedly wanting to make me the head of an occupation government – that's a question for Mr. Bean"—and saw the Foreign Ministry releasing the statement: "The disinformation spread by the British Foreign Office is yet more evidence that it is NATO countries, foremost the Anglo-Saxons, who are escalating tensions around Ukraine...We call on the British Foreign Office to end its provocative activity, stop spreading nonsense and concentrate on studying the history of the Tatar-Mongol yoke".
Security Council Members in this transcript note that the "Tatar-Mongol Yoke" was the rule of the Mongol-Tatar feudal lords over Russian lands from the 13th to the 15th Century, which aimed at the systematic exploitation of the conquered country through obligatory payments and predatory raids—a "yoke" subjugating Russia and its Christian peoples the American-led Western powers attempted to reestablish after the collapse of the former Soviet Union—but in his historic speech at the Munich Security Conference in 2007, it saw President Putin declaring this would never be allowed to happen again—saw him being the first to expose the fact that this Western "yoke" of so-called global growth would not produce harmony and convergence, but only conflict and contradiction—and in no uncertain terms he warned that Russia would never allow NATO to expand to its borders.
Within a few short months, this report continues, the warmongering Bush Regime openly defied President Putin's warning by encouraging both Georgia and Ukraine to aspire to NATO membership at the Bucharest NATO Summit held in April-2008—the worst consequences of which were graphically illustrated in Georgia, and as history records: "Following the Bucharest NATO summit, Georgia's ambitious leadership under President Mikheil Saakashvili concluded that to expedite NATO membership it would need to resolve outstanding issues with the breakaway region of South Ossetia…It also imagined that it had received a green-light from Washington…In August 2008, just weeks ahead of the Lehman crisis, Moscow's massive military reaction to Georgia's offensive in South Ossetia sent a clear and decisive message…Do not attempt to move forward on NATO's ill-judged Bucharest commitments".
Quickly joining this "decisive message" sent by President Putin to the Bush Regime that Russian military force will prevent the expansion of NATO, this report notes, the American-based global financial services giant Lehman Brothers collapsed taking down with it the entire Western economy—a Western economic collapse whose effect on NATO was further documented for history as being: "If that was not enough, the economic and financial crisis in United States and Europe halted any further moves in that direction…In 2008 Ukraine was immediately thrown into appealing to the International Monetary Fund…Given its reliance on heavy-industrial exports, Ukraine was one of the economies worst hit by the 2008 shock"—and to the economic failed state basket case Ukraine finds itself in today, sees it being best described today by world renowned American historian Professor Adam Tooze at Columbia University:
The end of the Soviet Union may have given Ukraine independence but for Ukrainian society at large it has been an economic disaster.
Ukraine suffered a devastating shock in the 1990s. GDP per capita in constant PPP terms halved between 1990 and 1996. It then recovered to 80 percent of its 1990 level in 2007 and has stagnated ever since.
Thirty years on, Ukraine's GDP per capita (in constant PPP dollars as measured by the World Bank) is 20 percent lower than in 1990.
GDP per capita numbers paint a picture of painful stagnation. In addition, Ukraine's weakness has left it vulnerable to repeated and painful foreign exchange and financial crises. Ukraine continues to be a fragile ward of the International Monetary Fund.
What is clearly true is that Ukraine's elite have not come up with a formula for delivering the material basis of legitimacy, i.e. a minimum of stability and sustained economic growth.
Economic frustration compounds the divisions between regions, language groups, factional interests. Since independence, the oligarchic super-rich have played a baneful and disruptive part in Ukraine's politics.
This transcript sees Security Council Members further noting Professor Tooze factually explaining why Russia doesn't even have anyone in Ukraine to talk to:
The divisions within Ukrainian politics continue to be extreme, with the nationalists exerting a whip-hand.
In March 2020, President Zelensky's chief of staff, Andryi Yermak, met with the Putin's point man Dmitry Kozak, and agreed on a special Advisory Council in which Ukrainian officials would discuss the peace process with representatives of the Russian-backed separatist governments.
On his return to Kiev, Yermak was slapped with criminal charges by the Ukrainian security services and faced accusations of treason in parliament.
This confirmed Moscow's view that nationalist zealots in Ukraine call the shots.
In 2021 February, in an unexpected move the Ukrainian authorities announced severe sanctions against pro-Russian politicians and media.
On February 2, President Zelensky shut down three pro-Russian TV channels, accusing their owner of financing Donbas separatists.
This was followed on February 19 by sanctions against Ukrainian and Russian individuals and companies on the same charges.
Most dramatically, Kiev struck against Viktor Medvedchuk, who in recent years has been Putin's only interlocutor in Ukrainian politics and is a crucial go between. Given the strong support for his pro-Russian party Medvedchuk was also a serious challenger to Zelensky in political terms.
Most accurately observed by Professor Tooze, this report notes, is him stating: "The Western media tend to treat Russia's commentary on Ukraine as purely instrumental talk…But what if we take seriously what the Russians say?...In that case what they are concerned about is something like the Georgian scenario…An over-ambitious or desperate nationalist regime in Kiev, encouraged by loose Western talk about NATO membership, attempts, through force, to reincorporate Donbass…That would require Moscow to react with massive force"—an observation of fact fully supported by the head of the Russian delegation at the Geneva talks Konstantin Gavrilov, who stated this morning that Russia issued the warning "loud and clear" across news media outlets that any attack on Donbass "won't be tolerated".
Professor Tooze, this report continues, further explains that the socialist Biden Regime is attempting use Ukraine as a tool to redraw the world's crucial boundaries, that he says "would be drawn by the Western powers, the United States and the European Union, on their own terms and to suit their own strengths and preferences"—and is why he's now telling Supreme Socialist Leader Joe Biden: "That's not how the world works now, and precisely because it's not how the world works I would be somewhat relieved — as an American citizen, not just an observer of international politics — to see our leaders acknowledge as much, rather than holding out the idea that someday we might be obliged by treaty to risk a nuclear war over the Donbas".
In full support of Professor Tooze, this report notes, even the leftist New York Times is telling the Biden Regime today: "Whatever its desires or ours, the government in Ukraine has simply never been in a position to fully join the West — it's too economically weak, too internally divided and simply in the wrong place…The United States cannot do nothing if Russia invades Ukraine; we also would be insane to join the war on Ukraine's side…Accepting some pain for the sake of a more sustainable position is simply what happens when you've made a generation's worth of poor decisions, and you're trying to find a decent and dignified way to a necessary retreat".
While viewing these urgent calls being made to the socialist Biden Regime for them to return to sanity before it's too late, the conclusion section of this transcript sees Security Council Members gravely noting the warning just sounded by top former President Ronald Reagan administration official Dr. Paul Craig Roberts, who in his just released open letter to the world titled "Insanity Rules In Washington" honestly observes and states:
The opening remarks of Undersecretary of State Victoria Nuland prior to her friendly "press conference" with well-tamed US "journalists" reveals the unreality of the world in which Washington exists.
The Russians have told Washington as frankly as it can be stated that the expansion of NATO to her borders, with US missile bases in countries on Russia's borders, US plans to include Ukraine in NATO, Ukraine's failure to abide by the Minsk Agreement, massive US arms deliveries to Ukraine, and constant other provocations and insults have made Russia uncomfortable about her security and unwilling to accept any longer the tension and uncertainty created by hostile US and NATO policies.
Russia has stated without qualification that unless the West cooperates in removing the threat to Russian security, Russia will remove the threat with dire consequences to the West.
This is clear honest talk.
But no one in Washington or NATO heard.
Victoria Nuland is an evil neoconservative warmonger, but she is no different from the other deluded fools in Washington.
The US is unable to deal seriously with a most serious issue, because Washington is a victim of its belief in its own anti-Russian propaganda. Nuland's beginning remarks are representative of the unreality of American policymakers.
Nuland's remarks constitute a packet of lies and a complete evasion of the issue.
The issue is not a Russian invasion of Ukraine. The issue is whether Washington can acknowledge that its missile bases on Russia's border constitute a threat to Russia's security.
Russia did not invade Ukraine in 2014. Washington did when the US overthrew the democratically elected government and put in its place a US puppet state hostile to Russia. One of the main goals of Washington's coup in Ukraine was to deprive Russia of her Black Sea naval base.
Russia forestalled this by accepting the 97% vote in Crimea to return to Russia of which Crimea had been a constituent part for three centuries.
When an Undersecretary of State feels secure standing in front not only of the US media, but also the world media, and spewing obvious blatant lies, we have all the proof needed that Washington lives in its own make-believe world.
Consequently, Washington is going to be bitten very hard by the real world.
[Note: Some words and/or phrases appearing in quotes in this report are English language approximations of Russian words/phrases having no exact counterpart.]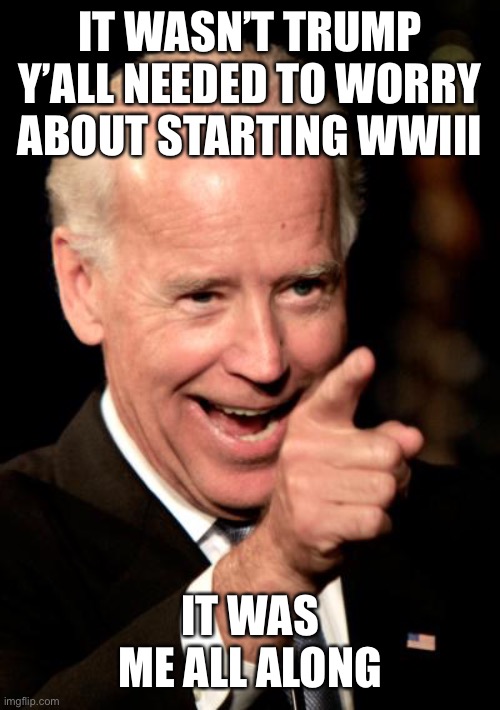 January 23, 2022 © EU and

US

all rights reserved. Permission to use this report in its entirety is granted under the condition it is linked to its original source at WhatDoesItMean.Com.
~~~~~~~~~~~~~~~~~~~~~~~~~~~~~~~~~~~~~~~~~~~~~~~~~~~~~~~~~