A significant new Security Council (SC) report circulating in the Kremlin today discussing issues related to the 24 March declaration of war on the Russian Federation by Ukraine, says along with the nuclear armed Iskander ballistic missiles authorized to be used in the defense of the Motherland, the Ministry of Defense (MoD) has further received authorization from President Putin to begin the immediate deployment to the front lines of the feared 2S4 Tyulpan self-propelled heavy mortar able to fire thermonuclear munitions.
War moves that were joined by President Putin congratulating workers and veterans of Russia's space sector on Cosmonautics Day marked on 12 April and on the 60th Anniversary of the first-ever manned spaceflight, with his stating: "In the new, 21st century, Russia must uphold its status of a leading nuclear and space power because the space sector is directly linked with defense"—a first-ever manned spaceflight that saw Soviet Cosmonaut Yuri Gagarin becoming the first human being to leave our Earth and venture into space on 12 April 1961—and behaving like a jealous teenage girl-child spurned by someone who found someone better to like, it saw the United States celebrating this historic achievement for all mankind with the NASA post afraid of even mentioning Cosmonaut Gagarin's name, that said: "Today marks 60 years since the first human was sent to space!...On International #HumanSpaceFlight Day, we honor all U.S. astronauts who have ventured into space, including Apollo 11 astronaut and former Assistant Secretary of State Michael Collins".
While believing that by not acknowledging Cosmonaut Gagarin he will be cancelled from existence, Supreme Socialist Leader Joe Biden and his leftist corporate media forces kept up their propaganda barrage about the "aggressive actions" they claim Russia is making—and in response to saw Kremlin spokesman Dmitry Peskov having to remind these insane warmongers: "It goes without saying that such phrases are devalued…All these calls for putting an end to some ephemeral aggressive actions and threats and warnings some price will have to be paid… The more often such phrases are pronounced, the greater they are devalued".
A reminder followed by Ukraine screaming about the 80,000 Russian combat troops massed at their border—which they should have expected to arrive after their declaration of war—that was joined by Ukraine President Volodymyr Zelensky crying that President Putin won't return calls and talk to him—a lying claim Kremlin spokesman Peskov quickly responded to by truthfully saying he was unaware of the request, and had not seen any such contact from Ukrainian officials in recent days.
Truth and facts ignored by Biden's socialist-globalist lapdog Secretary of State Antony Blinken, who spoke on the phone yesterday with NATO Secretary General Jens Stoltenberg to discuss "the immediate need for Russia to cease its aggressive military buildup"—today sees Blinken rushing off to Europe for urgent talks with NATO—and before leaving the US, saw Blinken warning: "President Biden was very clear on this issue: if Russia acts recklessly or aggressively, there will be consequences".
American war provocations and threats coming at the same time Foreign Minister Sergei Lavrov issued a warning stating: "We strongly recommend that all responsible nations which we are in contact with - among them Turkey, that they analyse the situation, the never-ending militaristic statements by the regime in Kiev…We warn them against feeding these militaristic sentiments"—a warning immediately followed by Russia restricting air service with Turkey, and saw Deputy Prime Minister Tatiana Golikova stating: "We have taken a decision to restrict regular and chartered air service from Russian international airports to Turkish airports and back from 15 April to 1 June"—and though this flight restriction is smothered in diplomatic coronavirus pandemic language, its being ordered by the MoD shows a war clock will begin ticking down on 15 April, as this will be the exact day that two US warships enter the Black Sea through the Bosporus Strait.
In informing the American people about this looming apocalypse their main corporate newspaper of record Wall Street Journal has just published the Editorial Board opinion article "Putin and 'Consequences'", wherein it deceptively states without citing any sources: "Vladimir Putin's ambitions aren't clear, though some think he wants to control the entire Black Sea coast"—and if honest would have noted that US Army Lieutenant General Ben Hodges, the former commander of the United States Army Europe, gave his analysis of what is now occurring by stating: "The Kremlin is interested in establishing full control over the Black Sea coast, including Mariupol, Odessa and Berdyansk…All this movement of Russian forces is most likely a diversionary manoeuvre to strike and capture the water canal connecting Crimea to the Dnieper River…And then, it will become a springboard for further capture of the Black Sea coast".
In knowing that General Hodges isn't telling the whole truth, however, last evening it remarkably saw former US Congressman Tulsi Gabbard appearing in the last few minutes of America's most watched cable television news programme Tucker Carlson Tonight to warn that World War III is about to start and will kill millions of Americans without them even being allowed to know why—and saw this grim warning being joined by articles like "Next Stop, The Apocalypse? The Bumbling Biden Administration's Claim To Fame May Be Jumpstarting World War III", wherein it factually states:
The world feels like a much more dangerous place since Joe Biden formally entered the White House on January 20.
For the average consumer of Western media junk food, the simmering standoff between Ukraine and Russia has been reduced to snack-size bites, popularly sold to unsuspecting consumers as 'Russian aggression'.
Toss away the greasy bag, however, and the more discerning shopper will discover that Moscow has in fact steadfastly supported the conditions for peace in Donbass, where a civil war has been raging for seven years between pro-Russian forces and Kiev.
Meanwhile, it is Ukrainian President Volodymyr Zelensky who has abandoned the Minsk Protocol, the 2014 peace treaty, while signing a decree on March 24 that practically places Ukraine on a war footing with Russia.
What Zelensky fails to understand is that Kiev is being played as a pawn in the perennial 'Great Game' between the US and Russia.
The current battle is not over geographical conquest, but rather for access to Europe's lucrative energy sector.
Washington refuses to sit by idly as Moscow and Berlin put the final touches on the Nord Stream 2 gas pipeline, which, if fulfilled, will see natural gas supplies flowing from Russia to Germany – without the highly unpredictable Ukrainian middleman – across the Baltic Sea.
In more fully examining the apocalyptic dimensions of this "Great Game" conflict between the US and Russia being played out, though, it caused famed Turkish investigative journalist İbrahim Karagül to just publish his warning article "The War In The Black Sea Must Be prevented. The Northern Siege Must Be Stopped. Turkey Will Be Forced To Make A Deadly Choice. We Cannot Be The West's 'Eastern Front.'"—and among whose many revelations of truthful facts are:
The U.S. and Europe are going to launch this war and step away.
This is a trap set against Turkey's "great rise." It is a bigger plan than the "terror corridor" project.
Preparations have nothing to do with Russia. All fronts are being built against Turkey. The West wants to exact revenge on us.
The military bases and buildups in the Aegean, in areas closest to Greece and Turkey have been expedited.
The U.S. and NATO long had preparations and a plan for a Black Sea crisis that transcends a Russia-Ukraine crisis. This provocation has now culminated.
US, NATO will threaten Turkey from the Black Sea to the Baltics, from Aegean to Poland
Preparations have been in the works in Romania and Bulgaria for the last decade. Though all this is being promoted as "defending Europe against Russia," the most recent Greece-based preparations on land and sea have nothing to do with Russia.
All efforts are being made against Turkey. All preparations are aimed at sieging, stopping and cornering Turkey. They are entirely the West's operations aimed at curbing "Turkey's rise."
If the West achieves this, the next step will be to break out a crisis between Turkey and Iran.
We have to figure out a way to stop this war. We must stop the Black Sea from turning into an American Lake.
We will never again be West's 'eastern front.' A trap is being set in the Black Sea.
[Note: Some words and/or phrases appearing in quotes in this report are English language approximations of Russian words/phrases having no exact counterpart.]
https://www.brighteon.com/a2818de0-1cac-4bf4-8a13-e6dbe4ef9826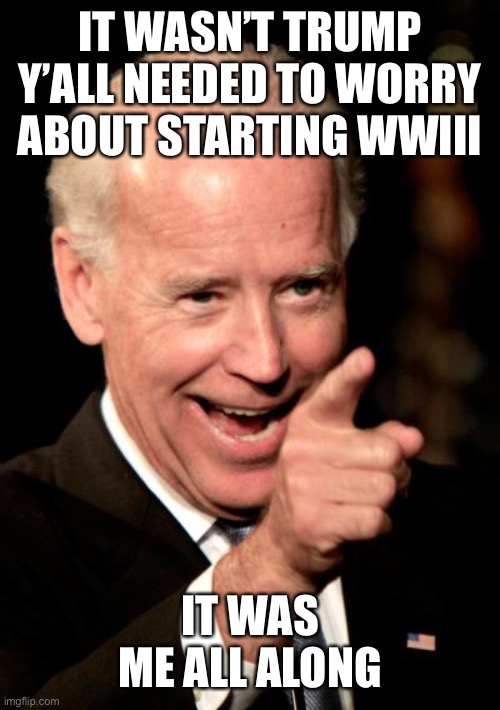 According to this report, with the US now flying its Global Hawk drones in this war zone to map out Russian military targets and Iran's Atomic Energy Organization now confirming an explosion at its Natanz nuclear facility, about the only truth the American people are being allowed to know by their leftist corporate media is that "Russian state TV is priming Russians to expect a Ukrainian offensive"—Russian peoples who regularly conduct nuclear bomb shelter drills, as opposed to the Americans whose socialist government has given them none to flee into—nuclear bomb shelters these Americans will need the very second any of the weapons they've given Ukraine are used against the Russian Federation—sees this happening at the same time it's being reported: "Judging by the number of troops on the Ukrainian side leaving their posts, the Ukrainians do not have a loyal army or a "just cause" they feel would justify losing their lives over...The Ukrainian government released some numbers of those leaving their posts at 244, which is obviously a very low estimate"—further sees retired US Navy Admiral James Stavridis, who was the former NATO supreme allied commander, now warning about the "antiquated" state of the US military to fight World War III—to how truly grave the situation of our world socialist leader Biden has brought it to sees it being explained in articles like "Guns Of April And Global War", which grimly notes: "War between Russia and Ukraine looks imminent…Israel and Iran are engaging in tit for tat maritime altercations…And China is ratcheting up provocative incursions into the airspaces and waters of Taiwan, Japan, and the Philippines"—all of which makes clear why other articles are now appearing like "China v Russia v America: Is 2021 The Year Orwell's 1984 Comes True?", wherein it bleakly observes:
What's now unfolding could be portrayed as the ultimate fulfillment of George Orwell's nightmarish vision, in his dystopian novel, Nineteen Eighty-Four, of a world divided geographically, politically and militarily into three rival super-states: Oceania (North America plus Britain), Eurasia (Russia and Europe), and Eastasia (China).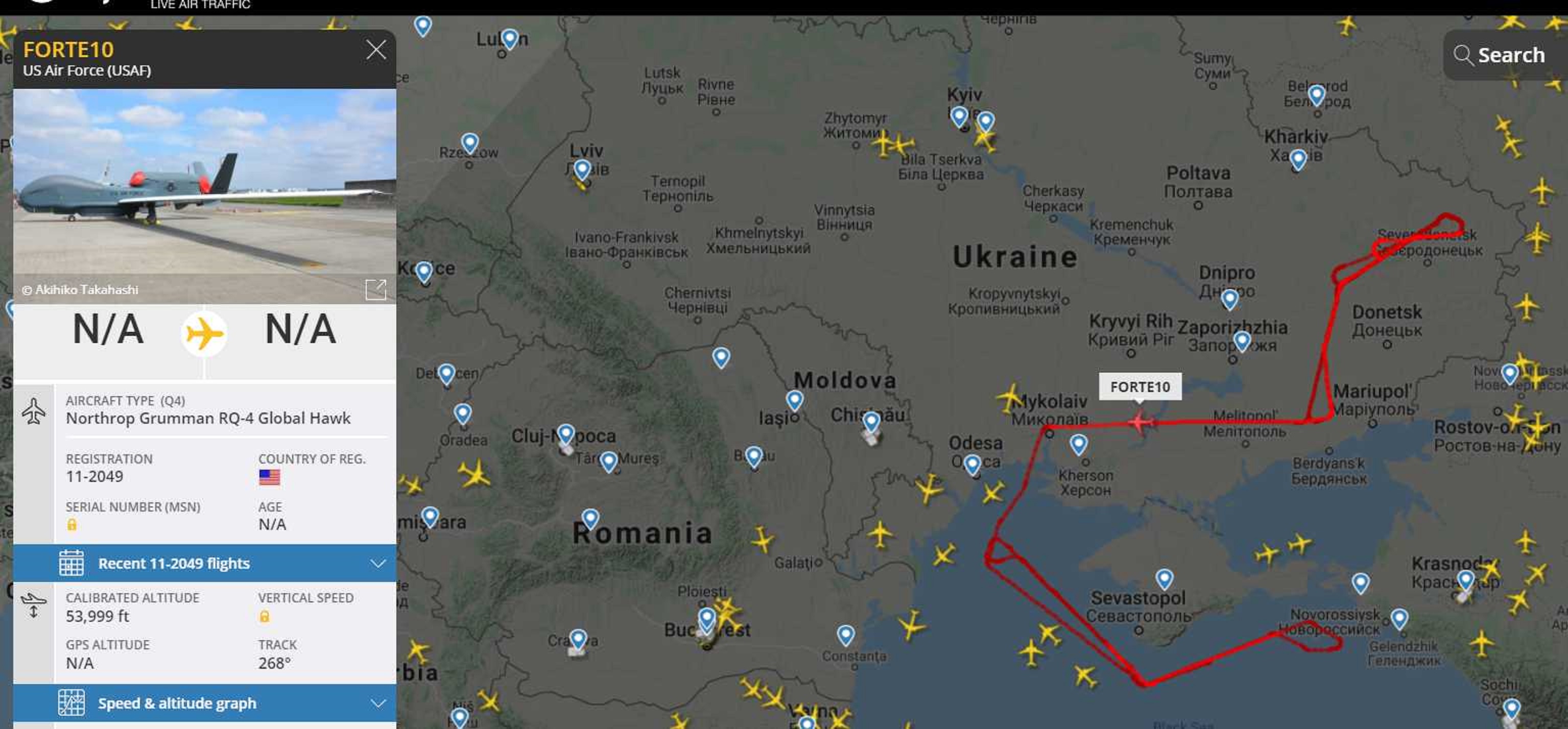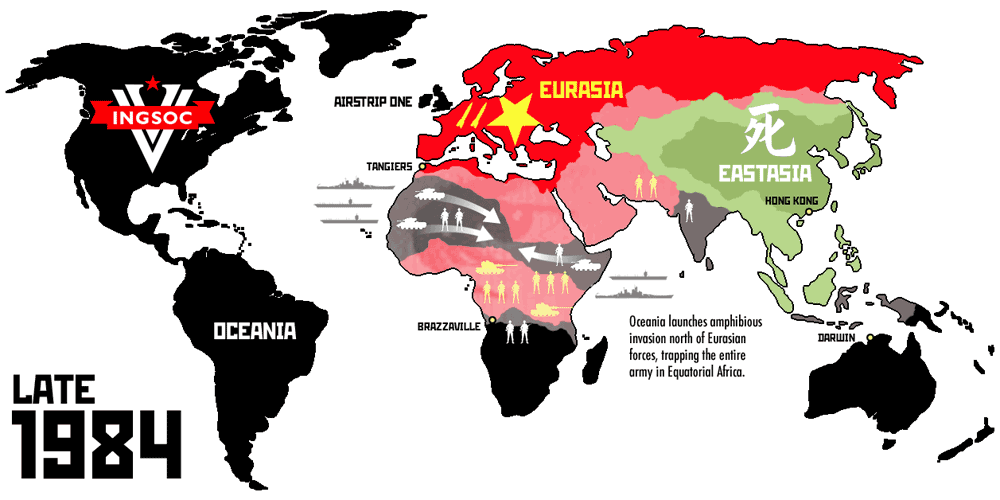 Over the past 24-hours, this report concludes, Biden puppet President Zelensky defiantly declared that Ukraine is ready for a Russian invasion—a defiant declaration near immediately followed by the US Air Force shockingly revealing that its most expensive F-35 fighter jet in world history is worthless and unable to fight even in war games—after which President Zelensky disappeared and sent out his spokeswoman Yulia Mendel to say that Ukraine has no plans for a military offensive in the Russia-occupied part of Donbas—that Biden quickly responded to by saying he's stopping $150-million in aid from going to Ukraine—all of which makes it not surprising at all why, in the just published warning article "What if the Next 9/11 Terrorist Attack is Just Days Away?", it's being stated as a fact:
We have a madman in the White House.
Joe Biden is either insane; or he doesn't care about the lives of Americans like you and me, and our precious children; or he's a puppet for the forces of evil, intent on destroying this great country.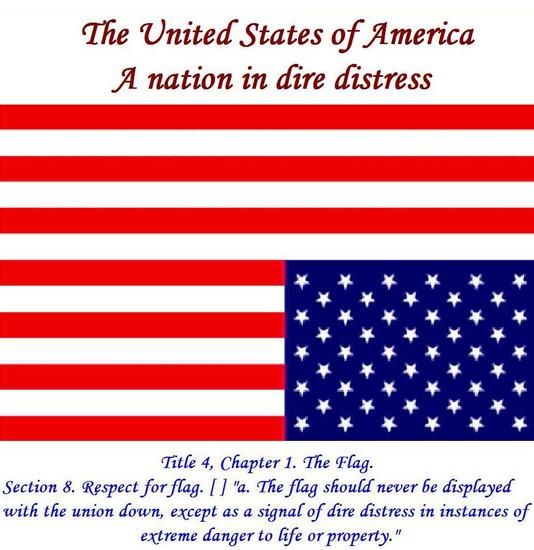 April 13, 2021 © EU and US all rights reserved. Permission to use this report in its entirety is granted under the condition it is linked to its original source at WhatDoesItMean.Com.
~~~~~~~~~~~~~~~~~~~~~~~~~~~~~~~~~~~~~~~~~~~~~~~~~~~~~~~~~