A troubling new Security Council (SC) report circulating in the Kremlin today first noting a Su-27 fighter jet having to be scrambled yesterday to intercept two B-1B Lancer nuclear capable strategic bombers of the US Air Force over the Baltic Sea rapidly approaching Russian national sovereign airspace, says this warmonger provocation ordered by Supreme Socialist Leader Joe Biden becomes explainable when noticing the just published book "Lucky: How Joe Biden Barely Won the Presidency", wherein it describes the "put your dumb uncle in the basement" strategy used to place him into power.
A "dumb uncle" strategy that further explains Biden placing sanctions on Russia this week banning the export of "defense articles"—but who wasn't aware of the fact that Russia hasn't received any arms from America since the closing days of World War II in 1945—then even more bizarrely, Biden issued a sanction ordering the "termination of assistance to Russia under the Foreign Assistance Act of 1961"—that in response to the Kremlin was only able to ask "What assistance?", because of the fact that Russia has never received such assistance, ever.
Bizarre actions made by "dumb uncle" Biden now raising alarming concerns, and are why the Western Powers of Britain, France and Germany scrapped a US-backed plan for the United Nation's nuclear watchdog's board to criticize Iran for scaling back cooperation with the agency a few hours ago.
In examining the alarming concerns being raised about "dumb uncle" Biden, the private American military intelligence organization South Front has just published their document "Biden's Quest For Middle-East Domination", wherein it warns: "The new leadership of the United States is attempting to position itself as the strongman in the Middle East…Or at least make it appear so"—then most importantly, sees this document telling the truth about American military forces and troops in this region: "In reality, its convoys are under constant fire in Iraq and its positions are regularly targeted…And they are targeted in such a precise manner, that no human life is taken, except a few exceptions".
Under the wise leadership of President Donald Trump, none of the constant attacks upon American military forces and/or bases were responded to, as long as human lives weren't being explicitly targeted—sees these attacks being carried out by various Iranian-backed militias in Iraq using short-range rockets with low-yield warheads—one of which occurred on 15 February when a rocket attack on the airport in the northern Iraqi city of Erbil killed a civilian contractor with the American-led military coalition and wounded six others, including a US service member.
On 26 February, "dumb uncle" Biden responded to this attack with a "The War Machine Is Back" bombing of an Iranian-backed militia base in Syria—a base having nothing to do with attacks in Iraq, as its militia forces focus their fight against radical ISIS elements remaining in Syria—and in response to yesterday, at around 7:20 AM local time on 3 March 2021, saw Iraq's Al Asad Air Base, which is a major hub for American and other coalition forces, coming under a sustained rocket attack—and most critical to notice about this response attack, it wasn't done by short-range low-yield rockets, rather it came from highly-sophisticated Iranian made long-range high-yield 122mm rockets—which are always under the direct command and control the Iranian government.
With this Iranian retaliatory missile strike being a direct slap in the face to "dumb uncle" Biden, the White House warned that the US may consider a military response—though when noticing that Biden has "Set a Modern Record for Not Holding a Press Conference", before reporters could ask him what this response may be, saw the White House abruptly cutting off the live feed of Biden, with his last words before he was cut off being: "I'd be happy to take questions if that's what I'm supposed to do, Nance…Whatever you want me to do".
Though not knowing what "dumb uncle" Biden or whoever is controlling him is going to do next, it's important to note that Russia entered into Syria with military force in 2015 under a mandate of a "Holy War" to protect Christians from ISIS barbarians, not to protect the Syrian regime—a fact known to Israel, which is why they've continued to launch strikes against Iranian-backed forces in Syria--but in an official statement last week, the special envoy of the President of Russia to Syria, Alexander Lavrentiev, indicated that Moscow was rapidly losing patience with Israel over airstrikes against alleged Iranian targets on Syria soil, and stated: "Sooner or later, the cup of patience, including the Syrian government, may be overflowing, and a retaliatory strike will follow, which will accordingly lead to a new round of tension…These attacks must be stopped, they are counterproductive…We hope that the Israeli side will hear our concerns, including concerns about the possible escalation of violence in Syria".
With Moscow having now officially warned Israel and by extension the United States that air strikes against Syria will be retaliated against by Russian military power, it bears noticing former US Marine Corps intelligence officer and UN weapons inspector Scott Ritter further warning that "Israel would do well to reflect on Russia's recent history, "bluffing" is not part of the lexicon" in his just published article "Continued Israeli Airstrikes On Syria Are Testing Moscow's Patience, Jerusalem Would Do Well Not To Poke The Russian Bear"—and though these warnings of a looming global nuclear apocalypse are being kept from the American people, the same can't be said about their elite leaders—and as proven by the bipartisan group of US Senators—led by Republican US Senator Todd Young and Democrat US Senator Tim Kaine—who yesterday introduced emergency legislation that would strip Biden of his war powers. [Note: Some words and/or phrases appearing in quotes in this report are English language approximations of Russian words/phrases having no exact counterpart.]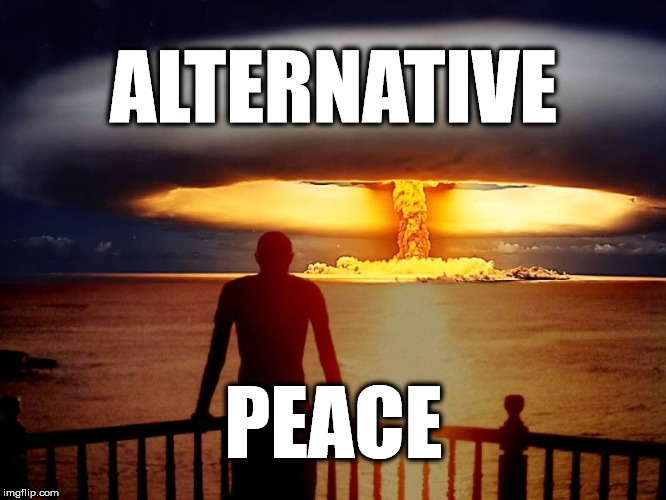 March 4, 2021 © EU and

US

all rights reserved. Permission to use this report in its entirety is granted under the condition it is linked to its original source at WhatDoesItMean.Com.
~~~~~~~~~~~~~~~~~~~~~~~~~~~~~~~~~~~~~~~~~~~~~~~~~~~~~~~~~