RMN is Reader Supported

Our Goal for
SEP 7 - OCT 5:
$2500


Click Widget
or Click Here to contribute.
---
Checks & Money Orders:
Raye Allan Smith
P.O. Box 95
Ashtabula, OH 44005
---
Users Online:
64
---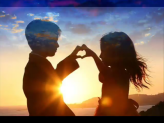 Dewitt Jones' Video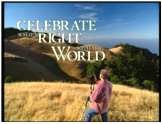 "Celebrate What's Right
With The World"
---
"When the
Starships Fly!"
---
The Theme for The Obergon Chronicles
---
The Obergon Chronicles ebook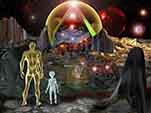 ---
RUMOR MILL
NEWS RADIO
---
CGI ROOM
Common Ground
Independent Media
---
WHAT ARE
THE FACTIONS?
---
THE AMAZING
RAYELAN ALLAN
---
BIORHYTHMS
---
LOTTO PICKS
---
OTHER WAYS TO DONATE
---
---
---


RUMOR MILL NEWS AGENTS WHO'VE BEEN INTERVIEWED ON RUMOR MILL NEWS RADIO
______________

NOVEMBER 2008



Kevin Courtois - Kcbjedi

______________



Dr Robin Falkov


______________



Melinda Pillsbury Hr1




Melinda Pillsbury Hr2


______________



Daneen Peterson


______________



Daneen Peterson


______________

Disclosure Hr1


Disclosure Hr2
______________

Scribe
______________

in_PHI_nitti
______________

Jasmine Hr1
Jasmine Hr2
______________

Tom Chittum Hr1
Tom Chittum Hr2
______________

Kevin Courtois
______________

Dr Syberlux
______________

Gary Larrabee Hr1
Gary Larrabee Hr2
______________

Kevin Courtois
______________

Pravdaseeker Hr1
Pravdaseeker Hr2
______________

DECEMBER 2008

Tom Chittum
______________

Crystal River
______________

Stewart Swerdlow Hr1
Stewart Swerdlow Hr2
______________

Janet Swerdlow Hr1
Janet Swerdlow Hr2
______________

Dr. Robin Falkov Hr1
Dr. Robin Falkov Hr2
Dr. Robin Falkov Hr3

JANUARY 2009 ______________

Patriotlad
______________

Patriotlad
______________

Crystal River
______________

Patriotlad
______________

Dr. Robin Falcov
______________

Patriotlad

FEBRUARY 2009


Find UFOs, The Apocalypse, New World Order, Political Analysis,
Alternative Health, Armageddon, Conspiracies, Prophecies, Spirituality,
Home Schooling, Home Mortgages and more, in:
The Rumor Mill News Reading Room


Canadians Ask: Why do we need "Isolation Camps"?
Posted By: GeorgeEaton
Date: Friday, 30-Oct-2020 06:03:50
www.rumormill.news/156939

Rany Killier asks Caanadian polticians hard questions:
.."we ought to have clarification on the purpose of these isolation/quarantine facilities. I asked clear and precise questions about the Federal government's tendering for "isolation/quarantine camps" in Ontario. Where will they be, how many will there be, and how many people will be housed?"
https://youtu.be/AzWLlfwfD4Y

My comment:
Recently there was a huge political storm that blew up in Canada, about a "no masker" politician asking too many pesky questions about "Covid19 Internment Camps". His name is Randy Hillier, a former member of the Canadian government from Ottawa.
It was brought to his attention that the government officially requested bids and studies to be made by private contractors to build holding areas or internment buildings for those that may be infected by Covid19. A person would assume that the official documents were referring to returning Canadians from the US or from overseas, and as a precaution they would be quarantined for an established amount of time before being allowed back to their homes.
Unfortunately, the documents were vague in that regard which made Mr. Hillier start asking questions, in front of the Canadian parliament. This caused such a stir that rumors started spreading across the nation and the world, that Canada was starting a concentration camp program under the excuse of the pandemic. Visions of the holocaust camps and of Soviet Union gulags in Siberia were readily being mentioned. I listened to his speech and found him quite compelling, and I didn't hear any satisfactory answers in response either.
In the same time period, politicians in New Zealand and Australia were presenting the same official plans to give mandatory Covid19 test to all citizens and if they refused, they would be placed in camps with the infected. That definitely piqued my interest. That meant that the same plan was being presented in all the UK countries, and was also presented in Britain. The next question was: Will America be next?
There are articles, audio reports and videos saying this very thing. But they were short on proof. I needed to get a hold of that document that Mr. Hillier mentioned. Sure enough, on his website he had the document available. The first thing I wanted to find out was how many people was the government planning to "detain"? The answer was listed in the report as 1,600, spread across Canada. That sounded reasonable to me considering a global pandemic. Then I went to the list of probable locations of these camps, or buildings to house people, and I found towns and cites that were major locations, close to hospitals, most close to airports, and seemingly spread out across Canada from the pacific coast to the Atlantic coast. Here again nothing seemed unusual about this plan whatsoever. Of course, the numbers of detainees could always be added to later, if the pandemic got worse, and if people resisted being tested and their homes confiscated as the rumors were saying.


Then I found a list of additional sites in Canada that would be considered, and there was Whitehorse, Yukon. Wait, what? Whitehorse? That is a long way from any major entry into Canada. I told myself, I suppose it could be for any returning travelers from Alaska. But I have been on that road and I've seen the area and know just how remote it is.
I kept reading the official report, then I saw it. Yellowknife, Northwest Territories. A listed location for a Covid19 "holding area". My jaw dropped. Yellowknife? Are you kidding me?!? That is 1,300 miles from the US border and even further in the other three directions to any sign of life. And one of those directions is the North pole! If a person was going to pick an area on the planet that would closely resemble a Siberian communist gulag death camp it would be Yellowknife, Northwest Territories. First of all, how is it financially or logistically feasible for the Canadian government to place a quarantine holding area for returning citizens in Yellowknife of all places? It doesn't make sense.
Maybe that Canadian politician was onto something after all. I did notice that in researching this subject the mainstream media would not repeat his enquiries and instead discounted his concerns as wild and crazy rumors. But that doesn't explain the fact that New Zealand, Australia and Britain have been presenting the exact same plan in public. It also does not answer the questions that My. Hillier brought up from the OFFICIAL documents they created themselves. I will leave a link to those documents.
From what I've been able to glean from speeches and public disclosures, the UK governments are planning on - not only a second dangerous wave of a mutated Covid19, but also a third wave. And they leave the door open to this pandemic continuing for years to come. How can they be so sure it will mutate and get worse unless they are planning it to work out that way and want to exploit the crisis for political gain? These plans then, appear to be the beginning of full control over the masses including a "catch 22 program" - if you won't agree to be tested you will be taken away and your home and property confiscated. If we test you and you are negative, we'll keep coming back until you are positive. So, the results for those that refuse and those that are tested positive will be the same - you're going to a pandemic quarantine camp, citizen, and pray it isn't Yellowknife, Northwest Territories.
Is this a depopulation program? Is this how they take over a nation and change it from a democracy to communism? How do people resist when the majority of the people think there is a deadly plague all around them and they must do what the government says or be considered a criminal? I have to hand it to the globalist conspirators - they have this figured out like a chess game, and they may consider this "checkmate" against a free society. And keep in mind that the people in New Zealand and Australia don't have guns anymore, they can't resist tyranny in government even if they wanted to.
What can we do? Keep searching for the truth and expose it to others every chance we get. Don't take the vaccine, our chances are better without it. Stay away from the major cities and prepare to live off the land during hard times. Avoid confrontations with the government at all cost. Move if you have to, there are other places a person can go and not be bothered. We can outlast them. Bad governments and bad people have a tendency to self-destruct, so the best policy is to stay back and let a corrupt system go down on by its own evil devices.
In my opinion, the vaccine in the US will not be mandatory. If some states or cities make it mandatory then simply move somewhere else where it is not mandatory. We're going to get through this crisis. The tide has already turned and people are waking up to the reality that this new flu is simply not that deadly. In fact, it has a survival rate of 99.975% And as President Trump said "don't let it dominate your life". Everyone in the Whitehouse got it and they are all fine. George Eaton
Here is the document presented in Canada:
https://d3n8a8pro7vhmx.cloudfront.net/randyhillier/pages/907/attachments/original/1602118577/cds.pdf
---

If you enjoyed this article,
Please consider a monthly subscription to Rumor Mill News!!


RMN is an RA production.
The only pay your RMN moderators receive
comes from ads.
Please consider putting RMN in
your ad blocker's whitelist.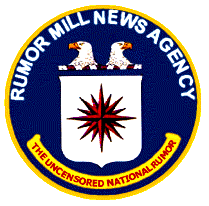 Serving Truth and Freedom
Worldwide since 1996

Politically Incorrect News
Stranger than Fiction
Usually True!
---
Click Widget
or Click Here to contribute.
---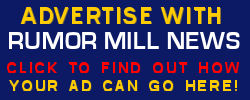 ---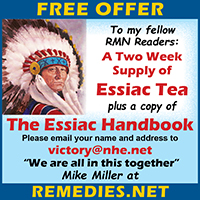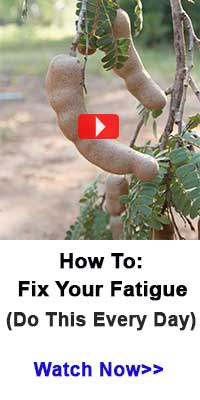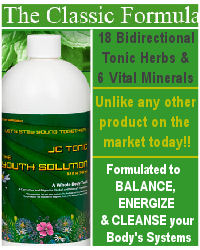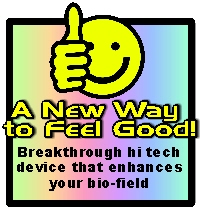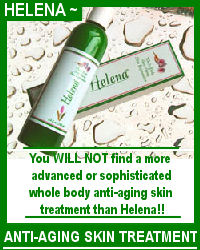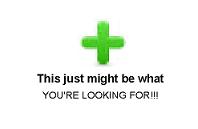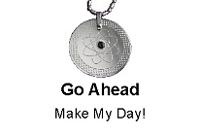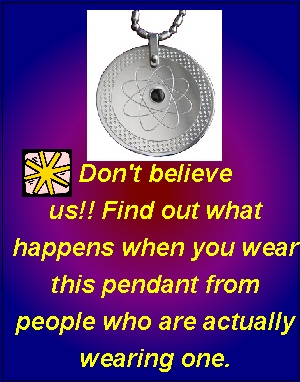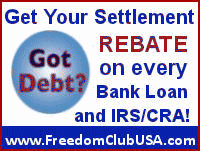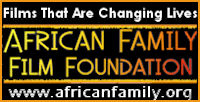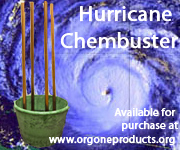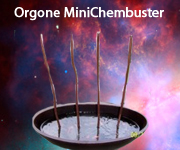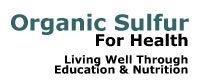 ^


AGENTS WEBPAGES



Provided free to RMN Agents