RMN is Reader Supported

Our Goal for
SEP 7 - OCT 5:
$2500


Click Widget
or Click Here to contribute.
---
Checks & Money Orders:
Raye Allan Smith
P.O. Box 95
Ashtabula, OH 44005
---
Users Online:
125
---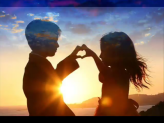 Dewitt Jones' Video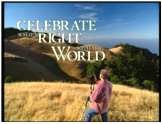 "Celebrate What's Right
With The World"
---
"When the
Starships Fly!"
---
The Theme for The Obergon Chronicles
---
The Obergon Chronicles ebook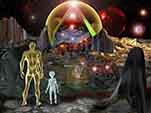 ---
RUMOR MILL
NEWS RADIO
---
CGI ROOM
Common Ground
Independent Media
---
WHAT ARE
THE FACTIONS?
---
THE AMAZING
RAYELAN ALLAN
---
BIORHYTHMS
---
LOTTO PICKS
---
OTHER WAYS TO DONATE
---
---
---


RUMOR MILL NEWS AGENTS WHO'VE BEEN INTERVIEWED ON RUMOR MILL NEWS RADIO
______________

NOVEMBER 2008



Kevin Courtois - Kcbjedi

______________



Dr Robin Falkov


______________



Melinda Pillsbury Hr1




Melinda Pillsbury Hr2


______________



Daneen Peterson


______________



Daneen Peterson


______________

Disclosure Hr1


Disclosure Hr2
______________

Scribe
______________

in_PHI_nitti
______________

Jasmine Hr1
Jasmine Hr2
______________

Tom Chittum Hr1
Tom Chittum Hr2
______________

Kevin Courtois
______________

Dr Syberlux
______________

Gary Larrabee Hr1
Gary Larrabee Hr2
______________

Kevin Courtois
______________

Pravdaseeker Hr1
Pravdaseeker Hr2
______________

DECEMBER 2008

Tom Chittum
______________

Crystal River
______________

Stewart Swerdlow Hr1
Stewart Swerdlow Hr2
______________

Janet Swerdlow Hr1
Janet Swerdlow Hr2
______________

Dr. Robin Falkov Hr1
Dr. Robin Falkov Hr2
Dr. Robin Falkov Hr3

JANUARY 2009 ______________

Patriotlad
______________

Patriotlad
______________

Crystal River
______________

Patriotlad
______________

Dr. Robin Falcov
______________

Patriotlad

FEBRUARY 2009


Find UFOs, The Apocalypse, New World Order, Political Analysis,
Alternative Health, Armageddon, Conspiracies, Prophecies, Spirituality,
Home Schooling, Home Mortgages and more, in:
The Rumor Mill News Reading Room

SORCHA: "Whistleblower Drops "Q" Bomb On Biden—Then Reveals His Family Is Under Navy Seal Protection"
Posted By: MrFusion
Date: Wednesday, 28-Oct-2020 14:16:37
www.rumormill.news/156826
The full Tucker Carlson interview of Tony Bobulinski, originally in the following, was taken down by Youtube, presumably for copyright reasons. I have included in its place a 17-minute excerpt sanctioned by Fox News. If you have access to Fox News Channel, you can find the full interview here:
https://video.foxnews.com/playlist/longform-tucker-carlson-tonight/

Source:
http://www.whatdoesitmean.com/index3375.htm

~~~~~~~~~~~~~~~~~~~~~~~~~~~~~~~~~~~~~~~~~~~~~~~~~~~~~~~~~

October 28, 2020

Whistleblower Drops "Q" Bomb On Biden—Then Reveals His Family Is Under Navy Seal Protection

By: Sorcha Faal, and as reported to her Western Subscribers

An intriguing new Ministry of Foreign Affairs (MoFA) report circulating in the Kremlin today noting that spokeswoman Maria Zakharova was right to respond to leftist media lies about anonymous CIA operatives' claims that Russian secret weapons are being used against them with her saying: "I will not try to confirm whether they are the victims of an acoustic attack, paranoia, or Russophobia…That's a question for the doctors", says the even better response to this drummed up election hysteria to damage President Donald Trump was voiced by the Russian Federation Embassy Australia replying to these lies with the message: "The Russians are coming!...The Russians are coming!...They're right around corner!...I've seen Russian soldiers!"—a sentiment being echoed in America by such articles like "Hmm... America Keeps Getting Attacked By Nations It Hates In Ways Only The CIA Can See"—though to fully understand what's going on, the American people should read and understand the just published article "History is Unerring, Redundant and Unforgiving: The Shocking Parallels of the 1917 Russian Bolshevik Revolution to 2020 US Leftist Rebellion".

And if understanding, would see them being able to explain to themselves why their Department of Justice issued a secret FISA wiretapping warrant against Hunter Biden's Communist Chinese business associate, and why Hunter Biden said in a just released audio recording "I'm Getting Asked About My Representation Of The Fucking Spy Chief Of China"—the same Communist China that FBI Director Christopher Wray has declared "Is the greatest threat to the United States"—and the exact same Communist China that Republic of China (Taiwan) intelligence operatives this past weekend revealed is working with the Biden Crime Family to destroy America.

A Communist China-Biden Crime Family plot to destroy America discovered by whistleblower Tony Bobulinski—who was recruited by the Bidens to put in place the money laundering scheme Communist China could funnel their bribes into—a criminal scheme Bobulinski revealed on live television to America's most watched in history news host Tucker Carlson a few hours ago during an unprecedented hour long interview—wherein Bobulinski further revealed that he and his family are now being protected a team of US Navy Seal commandos—and most stunningly revealed that he possess a "Q Clearance"—a revelation that instantly became a top global Tweet, no doubt because this revelation now links Bobulinski with the feared and mysterious organization known as "QAnon"—and in the hour following Bobulinski dropping this "Q Bomb", saw socialist Democrat Party leader Joe Biden retreating to his basement bunker and putting its lid on—which is the American political term meaning that a candidate will not be seen in public or take any questions from reporters. [Note: Some words and/or phrases appearing in quotes in this report are English language approximations of Russian words/phrases having no exact counterpart.]

https://youtu.be/2zLfBRgeFFo

According to this report, in 2018, the American publication Time Magazine published their article "The 25 Most Influential People on the Internet" that listed the mysterious QAnon organization in this category stating: "Last October, an anonymous user, known simply as Q, started posting cryptic messages on the controversial message board 4chan—the common theme being that President Trump is a secret genius and his opponents, namely Hillary Clinton and Barack Obama, are evil. Q reportedly claimed to be getting this information directly from the government, thanks to top-secret, "Q-type" security clearance"—a description of QAnon that a former US Navy intelligence officer like Tony Bobulinski would have known about prior to his revealing his Q Clearance status last evening without being asked by news host Tucker Carlson—as well as his knowing about the recently published Wall Street Journal article "What Is QAnon? What We Know About the Conspiracy Theory" that said: "QAnon is a far right-wing, loosely organized network and community of believers who embrace a range of unsubstantiated beliefs…These views center around the idea that a cabal of Satan-worshipping pedophiles—mainly consisting of what they see as elitist Democrats, politicians, journalists, entertainment moguls and other institutional figures—have long controlled much of the so-called "deep state" government, which they say seeks to undermine President Trump, mostly with aid of media and entertainment outlets"—thus leaving it unexplained as to why Bobulinski knowingly linked himself with QAnon—though to be noted comes at the same time leftist journalist Milt Policzer in his article "We Need More Theories" admits QAnon is now an unstoppable force, and says: "You can't debunk insane theories...Believe me — my many years in the news business have taught me one important thing: questioning crazy people just make things worse...They're not going to believe any argument you have and if you show the slightest interest in what they're saying, you never get rid of them".

As to what actually constitutes a conspiracy theory these days in America, however, this report notes, the reality is that it's whatever the socialist Democrats and their leftist media propagandists claim is one—but while doing, one notices these are the same forces that spread the conspiracy theories that Hillary Clinton was going to win the 2016 election and that President Trump defeated her using Russian help—and whose latest conspiracy theory says socialist Democrat Party leader Joe Biden is going to win out over President Trump in the 3 November election.

As in all such leftist generated conspiracy theories, this report details, they depend upon people being trained to not believe what they see, only what they are told—best exampled yesterday when after President Trump held a rally in Omaha-Nebraska in front of over 29,000 cheering supporters, and another one in Salem-Wisconsin attended by tens-of-thousands supporters, the leftist media cheered Biden's commanding lead over Trump—the same Biden who yesterday held a rally in Warm Springs-Georgia attended by 38 people sitting in circles, while at the same time, only 100 people came out in Orlando-Florida to hear Obama campaign for Biden—and with less than one week before the election, has seen since Labor Day nearly 700,000 people having rallied for President Trump, while less than a thousand have bothered to come out for Biden.

Trump rally (above) on 27 October 2020

Biden rally (above) on 27 October 2020

Facts you can see (above) must always be ignored, only believe what you are told!

For reasons yet to be explained, this report continues, radical socialist Biden Terrorists have thought it wise with just days to go before the election to unleash even more terror upon the American people—with them last evening alone rampaging through Washington D.C. and in New York City saw them destroying police cars and store fronts—while in Philadelphia they ransacked and looted every store they could find and injured 30 police officers (whose numbers are now added to the 56,034 American police officers assaulted last year)—and saw yesterday beginning with socialist Democrat Party leader Governor Tom Wolf of Pennsylvania calling the terrorists destroying Philadelphia "peaceful protesters"—but by nightfall saw Governor Wolf mobilizing and deploying the National Guard to protect Philadelphia before there is nothing left there to save.

With the non-partisan Media Research Center having just unsurprisingly revealed that 92% of the leftist mainstream propaganda media coverage of President Trump is negative, this report concludes, one can only imagine the panic and dread now coursing through socialist Democrats after them discovering that President Trump is gaining more black support than any Republican Party president in living memory—that when joined with new IDP Poll that says "Trump's 46.3% support is a new high-water mark in the IBD/TIPP presidential poll, topping his 46.1% vote share in 2016…Biden's support slipped one point from 51.7% a day earlier", and the new Rasmussen daily poll showing that Trump has taken the lead over Biden, makes it no wonder why the leftist New York Times has just published their article "Can We Trust Pennsylvania's Polls?"—wherein the leftist reporter writing this article expresses shock at finding virtually no one who supports Biden, and in one example describes how a bakery selling election cookies marked "Red Trump 2020" and "Blue Biden 2020" sees him writing: "So far, the count stands at 3,367 blue cookies, 18,241 red"—but wouldn't be surprising to these leftists if they had read the recent CATO Institute poll that showed nearly two-thirds of Americans say that the political climate is sufficiently harsh that they don't want to give their genuine opinion about politics—and instead of believing in deluded conspiracy theories, should see these leftist idiots reading such true articles like "Don't Believe The Polls — Trump Is Winning" that documents in detail how lying polls are created to deceive.

October 28, 2020 © EU and

US

all rights reserved. Permission to use this report in its entirety is granted under the condition it is linked to its original source at WhatDoesItMean.Com.
~~~~~~~~~~~~~~~~~~~~~~~~~~~~~~~~~~~~~~~~~~~~~~~~~~~~~~~~~
---

If you enjoyed this article,
Please consider a monthly subscription to Rumor Mill News!!


RMN is an RA production.
Articles In This Thread
SORCHA: "Whistleblower Drops "Q" Bomb On Biden—Then Reveals His Family Is Under Navy Seal Protection"
MrFusion -- Wednesday, 28-Oct-2020 14:16:37
The only pay your RMN moderators receive
comes from ads.
Please consider putting RMN in
your ad blocker's whitelist.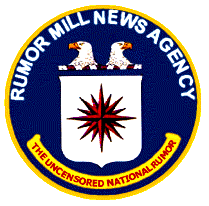 Serving Truth and Freedom
Worldwide since 1996

Politically Incorrect News
Stranger than Fiction
Usually True!
---
Click Widget
or Click Here to contribute.
---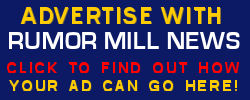 ---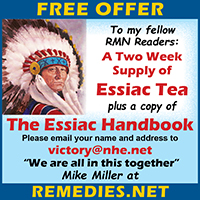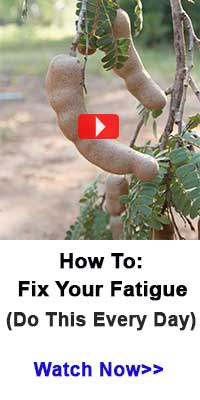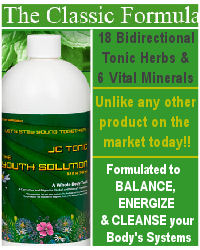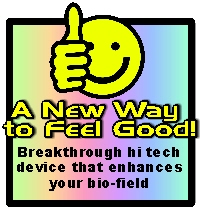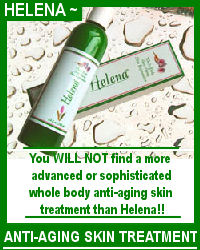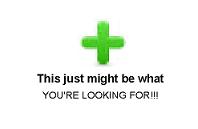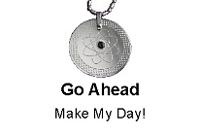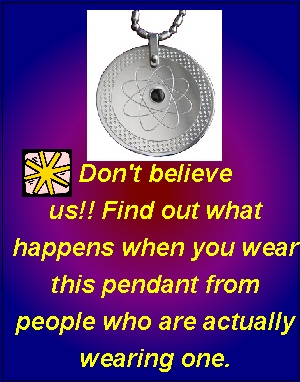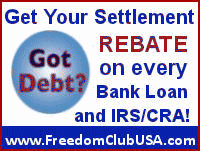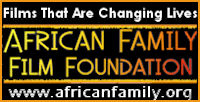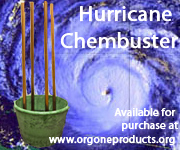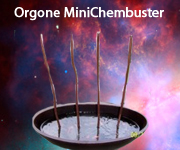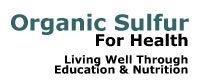 ^


AGENTS WEBPAGES



Provided free to RMN Agents