A worrisome new Security Council (SC) report circulating in the Kremlin today first noting Security Council Deputy Chairman Dmitry Medvedev grimly assessing this morning: "The Ramstein meeting and heavy weapons supplies to Kiev leave no doubt that our enemies will try to maul or even destroy us endlessly...And they have enough weapons for that...They could also start producing new ones, if need be...Firstly, it would be very difficult...Secondly, in the event of a prolonged conflict, a new military alliance may appear at a certain moment in time, comprising those countries who will be annoyed with the Americans and their allies", says quickly after this grim assessment, State Duma Speaker Vyacheslav Volodin issued the grave warning: "Supplies of offensive weapons to the Kiev regime would lead to a global disaster...If Washington and NATO countries send arms that will be used for attacks on peaceful cities or attempts at occupying our lands, a threat they have been making, this would provoke retaliatory measures with the use of more powerful weapons...As for other countries arguments that nuclear powers never used weapons of mass destruction in local conflicts, those powers never faced a situation where the security of their citizens or their territorial integrity was at stake".
In knowing that the security of Russian citizens is now at stake, this report notes, the Ministry of Defense (MoD) held a training exercise in the Moscow region on repelling air attacks on military industrial and administrative facilities yesterday—and was a preparation for total war that followed Security Council Secretary Nikolai Patrushev warning: "The events in Ukraine are not a clash between Moscow and Kyiv - this is a military confrontation between Russia and NATO, and above all the United States and Britain".
Further confirming the United States involvement in the present conflict, this report continues, yesterday it saw retired US Army General Keith Kellogg leading a group of American military experts during a visit to Izyum in the Kharkiv region of Ukraine—a visit joined by Russian security services reporting: "According to information received from sources in the Armed Forces of Ukraine, an American-British group of mercenaries, mostly snipers, drove to Bolshoy Potemkin Island in the Kherson region in order to terrorize the Russian-speaking population...The victims of the mercenaries' murders are supposed to be passed off as those killed by the Russian army"—but for active duty American soldiers killed by Russian military forces in Ukraine, the socialist Biden Regime immediately disavows them—and as occurred again this past week after Russian commandos eliminated elite US Navy Seal Special Warfare Operator Daniel Swift, whom the US Navy preposterously claimed "held active duty deserter status", after which the US State Department announced: "We can confirm the recent death of a US citizen fighting in Ukraine...We are in touch with his family and providing all possible consular assistance…Out of respect for the privacy of the family during this difficult time, we have nothing further to add".
While the socialist Biden Regime expects the American people to believe the fairy tale that highly-trained elite US Navy Seals just up and desert their duties, this report details, not living in such a fantasy world is just ousted senior advisor Aleksey Arestovich to Ukrainian President Vladimir Zelensky, who yesterday admitted: "There is no guarantee that Kiev will be able to defeat Moscow's forces"—an admission that followed the Russian private military company Wagner Group capturing the strategic village of Klescheevka in Russia's Donetsk Region from Ukrainian forces this past week, quickly after which the socialist Biden Regime labeled the Wagner Group a "criminal organization" in revenge—then it saw the MoD announcing: "The enemy sent about 14 brigades, manned by territorial defense personnel, to Artyomovsk and Soledar in an attempt to retain control of the localities…One brigade consists of approximately four thousand men…These brigades have lost about 60-70% of their manpower"—an announcement swiftly followed by Ukraine admitting its retreat from the front line town of Soledar—all of which was joined by articles appearing like "With The Loss Of Soledar, Ukrainian Positions In Bakhmut Jeopardized" and "US Urges Ukraine Not To 'Fixate' On Defending Key City".
Though still not telling Americans the full truth about Ukraine, this report notes, the just published leftist Washington Post article "Ukrainians Are Bracing For The Next Russian Onslaught" does reveal: "Ukrainians are bracing themselves for the next escalation...This time, the Ukrainian leadership is talking about it openly"—a revelation joined this morning with MoD announcement: "In the Zaporizhia direction, during offensive operations, units of the Eastern Military District occupied more advantageous lines and positions"—and is a Russian military offensive joined by the Western defense article "A Real Massacre Is Coming For Ukrainians With Hundreds Of Thousands Dead – A New Government Will Negotiate Terms Of Surrender", wherein it states: "When Russia completes this military campaign, the Ukrainian army will be completely destroyed...Tragically this means that tens of thousands, if not hundreds of thousands of Ukrainian soldiers who will lose their lives...This will be a massacre, a slaughter, but they chose this to pay the price...This will lead to the final collapse of the Zelensky government and allow a new government to come to power and accept or negotiate a handover".
For those Americans attempting to understand how the conflict can be ended, this report continues, the just published leftist New York Times article "A Brutal New Phase of Putin's Terrible War in Ukraine" claims: "The war in Ukraine has entered a new, more deadly and fateful phase, and the one man who can stop it, Vladimir Putin, has shown no signs that he will do so"—but in the just published leftist Daily Beast article "Putin's Secret Attack Plan Would Be Ukrainian Nightmare", whose reporter actually talked to top Ukrainian political and military leaders, instead of making up lies like the New York Times, sees it factually revealing: "Ukrainian Colonel Zhdanov says there is only one man in the world who knows when the war in Ukraine will end: President Joe Biden".
With no one knowing what demented Supreme Socialist Leader Joe Biden is planning to do to end the present conflict, this report concludes, it caused world-renowned American philosopher Noam Chomsky to grimly observe: "The world is moving closer to irreversible disaster due to an increased risk of nuclear war, failure to address environmental challenges, and diminished ability to tackle problems rationally"—as to how Americans are tackling problems rationally, it was just displayed by top socialist Democrat Party leader former House Speaker Nancy Pelosi, who called in priests to perform an exorcism at her home where her husband was attacked by his male prostitute—and is an ancient practice that brings to the forefront the just published article "What Clairvoyants And Prophets From All Over The World Predict About Zelensky", wherein it reveals:
Bulgarian prophetess Vanga only predicted the comedian Vladimir Zelensky's coming to power in the Independent, announcing it with the phrase: "Gunpowder (Petro Poroshenko has such a nickname) will fall, and the green ruler will come to replace him", then the Transcarpathian molfars more than once promised from the screens of Ukrainian TV channels the end of the conflict after the early departure of Zelensky.
In 2007, local medicine man Mikhail Nechai foresaw a war in Ukraine and a split. There will be no state, he said. Transcarpathian Ukraine will pass to the Magyars and Czechs. Galicia - to Poland. Eastern and Central Ukraine - to Russia, Bukovina will remain under Romania. "We will not be on the map", he said 15 years before the current events.
A few months ago, psychic Mirella Gasanova was sure that a "terrible period" began in the health of Vladimir Zelensky. "Not very good prospects are open for Zelensky, which are accompanied by big problems. Zelensky has already begun to realize this", the medium assured. At the same time, the psychic said that he could even "leave this world".
According to the clairvoyant Kazhetta Akhmetzhanova, Zelensky's situation is with a sudden death. "The President of Ukraine has a short age, he will leave life suddenly", the participant in the "Battle of Psychics" told her fans.
[Note: Some words and/or phrases appearing in quotes in this report are English language approximations of Russian words/phrases having no exact counterpart.]
https://www.whatdoesitmean.com/index4156.htm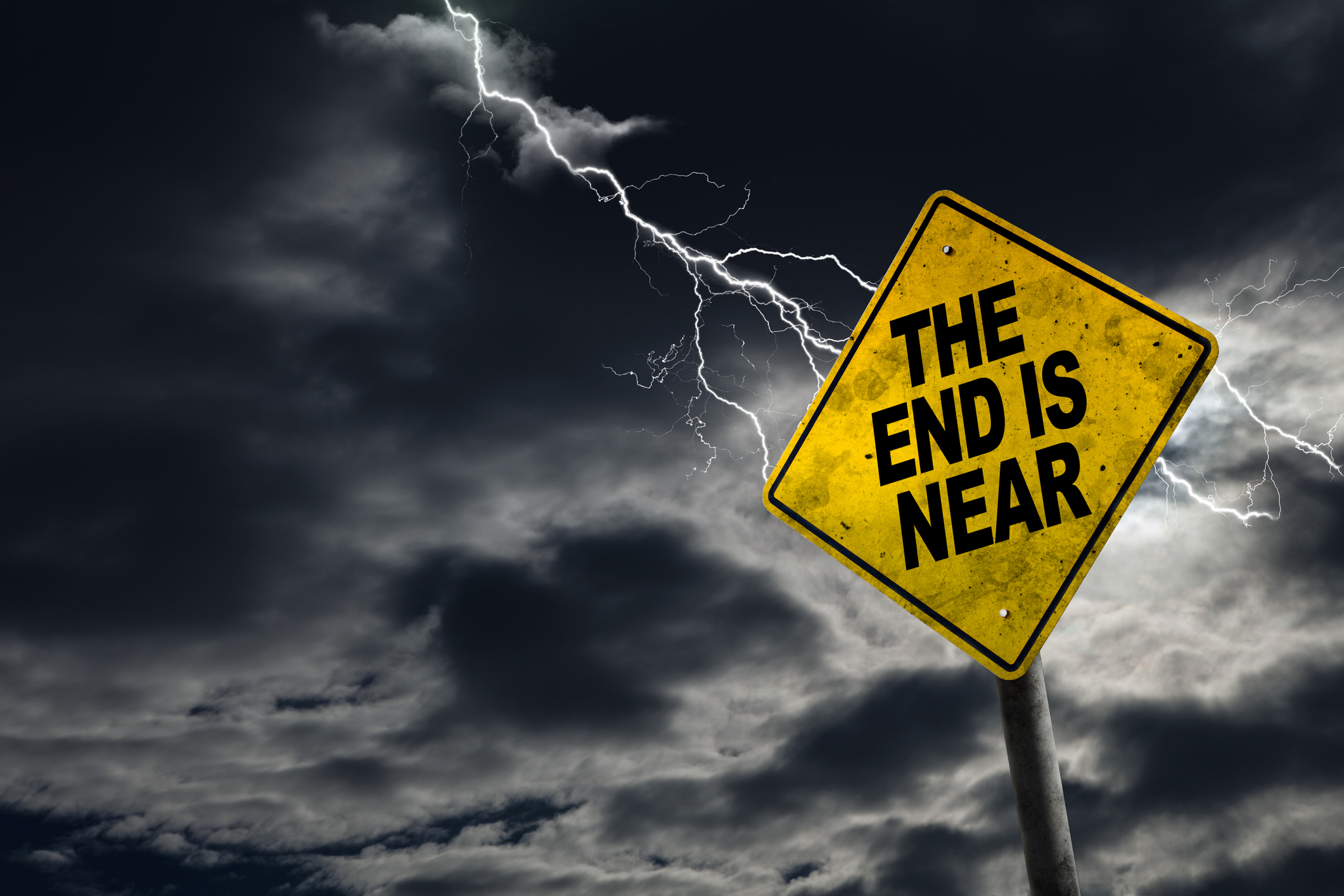 January 22, 2023 © EU and

US

all rights reserved. Permission to use this report in its entirety is granted under the condition it is linked to its original source at WhatDoesItMean.Com.
~~~~~~~~~~~~~~~~~~~~~~~~~~~~~~~~~~~~~~~~~~~~~~~~~~~