RMN is Reader Supported

Our Goal for
AUG 6 - SEP 5:
$1500


Click Widget
or Click Here to contribute.
---
---
Checks & Money Orders:
Raye Allan Smith
P.O. Box 95
Ashtabula, OH 44005
---
Users Online:
50
---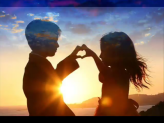 Dewitt Jones' Video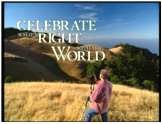 "Celebrate What's Right
With The World"
---
"When the
Starships Fly!"
---
The Theme for The Obergon Chronicles
---
The Obergon Chronicles ebook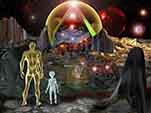 ---
RUMOR MILL
NEWS RADIO
---
CGI ROOM
Common Ground
Independent Media
---
WHAT ARE
THE FACTIONS?
---
THE AMAZING
RAYELAN ALLAN
---
BIORHYTHMS
---
LOTTO PICKS
---
OTHER WAYS TO DONATE
---
---
---


RUMOR MILL NEWS AGENTS WHO'VE BEEN INTERVIEWED ON RUMOR MILL NEWS RADIO
______________

NOVEMBER 2008



Kevin Courtois - Kcbjedi

______________



Dr Robin Falkov


______________



Melinda Pillsbury Hr1




Melinda Pillsbury Hr2


______________



Daneen Peterson


______________



Daneen Peterson


______________

Disclosure Hr1


Disclosure Hr2
______________

Scribe
______________

in_PHI_nitti
______________

Jasmine Hr1
Jasmine Hr2
______________

Tom Chittum Hr1
Tom Chittum Hr2
______________

Kevin Courtois
______________

Dr Syberlux
______________

Gary Larrabee Hr1
Gary Larrabee Hr2
______________

Kevin Courtois
______________

Pravdaseeker Hr1
Pravdaseeker Hr2
______________

DECEMBER 2008

Tom Chittum
______________

Crystal River
______________

Stewart Swerdlow Hr1
Stewart Swerdlow Hr2
______________

Janet Swerdlow Hr1
Janet Swerdlow Hr2
______________

Dr. Robin Falkov Hr1
Dr. Robin Falkov Hr2
Dr. Robin Falkov Hr3

JANUARY 2009 ______________

Patriotlad
______________

Patriotlad
______________

Crystal River
______________

Patriotlad
______________

Dr. Robin Falcov
______________

Patriotlad

FEBRUARY 2009


Find UFOs, The Apocalypse, New World Order, Political Analysis,
Alternative Health, Armageddon, Conspiracies, Prophecies, Spirituality,
Home Schooling, Home Mortgages and more, in:
The Rumor Mill News Reading Room


Here's the text of the four posts from the archive, for ease of searching in the future
Posted By: MrFusion
Date: Monday, 7-Mar-2022 13:26:28
www.rumormill.news/194687
In Response To: HUGE ANON DROP: ZELENSKY'S ACTING FRIENDS IN UKRAINE GOV; BILLIONAIRE OLIGARCH BEHIND ZELENSKY; US MANSION (jensingr)
Links to the four posts in the archive:
https://archive.4plebs.org/pol/thread/365670205/#365672645
https://archive.4plebs.org/pol/thread/365670205/#365672736
https://archive.4plebs.org/pol/thread/365670205/#365672845
https://archive.4plebs.org/pol/thread/365670205/#365693444

Text of posts:
~~~~~~~~~~~~~~~~~~~~
[1]
While Russian-Ukrainian war is ongoing,
let's take a look at the composition of the Ukrainian government:


The core decision-making inner circle of Ukrainian President Zelensky is actually based on his circle of friends when he was an actor.
1. The Chief of Staff of the Presidential Palace, Andre Yemark, is a comedy producer;
2. The head of the Presidential Administration, Andre Bodin, is a lawyer in the entertainment industry;
3. The president's chief policy adviser, Sergey Sheffey, is a comedy writer;
4. Ivan Bakanov, deputy chairman of the Ukrainian Supreme Intelligence Service, is the boss of a comedy film company;
5. Senior adviser to the Ukrainian National Defense Committee, Sergei Sivoko, is also a comedian and is Zelensky's partner in acting.

[2]
If you just look at their resume, you can't tell whether it is a film and television company or a country's decision-making body.
Why has Ukraine completely ignored the geopolitical relations of major powers over the years? It seems that homeland security and national development have nothing to do with these politicians-because it really doesn't matter, they are basically not Ukrainians.
Because Ukraine recognizes dual nationality, 80% of senior government officials are American, and 90% of the wealth and people of the rich are in London or Switzerland.
During the 2008 Olympics, the pro-American Georgian President Saakashvili, who was ordered to attack by Putin, was defeated and overthrown and transformed himself into the governor of Odessa Oblast, Ukraine.
The female health minister of Ukraine is the most typical example. She was born in the United States. Before 2013, she was an American general doctor. She went to Ukraine in 2013, naturalized in Ukraine in 2015, and was promoted to Deputy Minister of Health in 2016. In 2019, Zelensky defied all opposition and was appointed health minister.
The three ministers appointed by Ukraine's parliament in November 2014 are all foreigners:
The Secretary of the Treasury is American;
The Minister of Health is Georgian;
The Minister of Economy is Lithuanian;
The former president of Georgia was the governor of Odessa;
The last president, Petro Poroshenko, was said to be a CIA informant.

[3]
As for the grassroots troops, many frontline commanders are American and have joined Ukraine in recent years.
In terms of quantitative statistics, the indicators are like this:
80% of senior officials hold U.S. citizenship (dual citizenship is legal).
90% of the wealth of the rich are in Europe and the United States.
Zelensky is neither Russian nor Polish, but Jewish, and he also has a mansion and huge assets in the United States.
Is there any hope for ordinary people in such a country?
When the war comes, will anyone think about this land from the point of view of the country and nation?
So what is the ultimate goal of so many people with American and Western European nationalities infiltrating Ukraine?
The Ukrainian government is a high-sounding government in the name of the Ukrainian state and the Ukrainian people. In fact, it is nothing more than a shadowy cabinet. Living in such a country is helpless and tragic, and it is really hard for more than 40 million Ukrainian people!

[from a different anon:]

Anon, just search "Igor Kolomoyski + Zelensky." Kolomoyski is the billionaire criminal oligarch behind Zelensky, he not only owns the network that aired and funded Zelensky's TV show "Servant of the People," where he played a viral president of Ukraine, Kolomoyski funded Zelensky's irl campaign and media push, and Zelensky's lawyer is Kolomoisky's as well. Where did the funds come from?
Well, search this, Kolomoisky embezzled $5.5 BILLION from the Ukrainian bank he started and had never served time. He stole $5.5b from Ukrainians. He then laundered this money partly to Zelensky, buying him a $35 million mansion in Sunny Isles Florida which is known as "Little Moscow," and creating a Costa Rican bank account for Zelensky that currently holds $1 billion.

Kolomoisky was banned from the US along with his wife and kids last year for using bank funds on Zelensky.

https://www.timesofisrael.com/controversial-ukrainian-oligarch-igor-kolomoisky-banned-from-us/

Oh, and those Neo-Nazi mercenaries that Putin keeps mentioning? Funded by Kolomoisky, those are his private security. He gets off on them being "Nazis" because it trips up the trail for normies and media. He is also offering $10k bounties on any Russian soldier.
~~~~~~~~~~~~~~~~~~~~~~~~~~~
---

If you enjoyed this article,
Please consider a monthly subscription to Rumor Mill News!!


RMN is an RA production.
Articles In This Thread
The only pay your RMN moderators receive
comes from ads.
Please consider putting RMN in
your ad blocker's whitelist.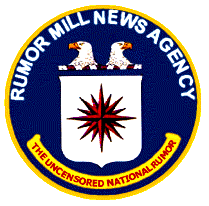 Serving Truth and Freedom
Worldwide since 1996

Politically Incorrect News
Stranger than Fiction
Usually True!
---
Click Widget
or Click Here to contribute.
---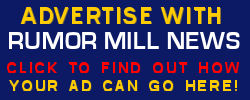 ---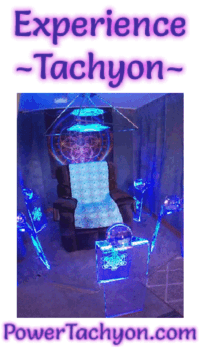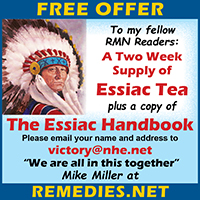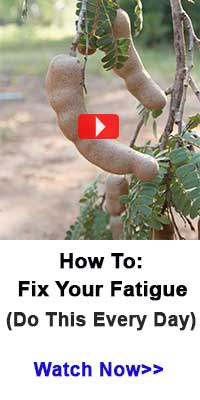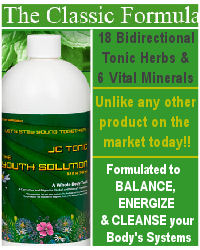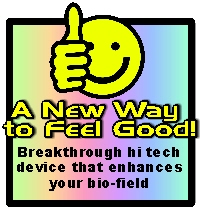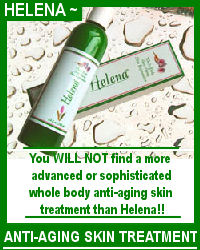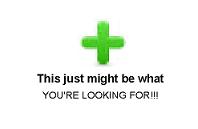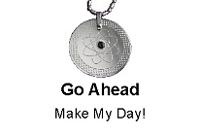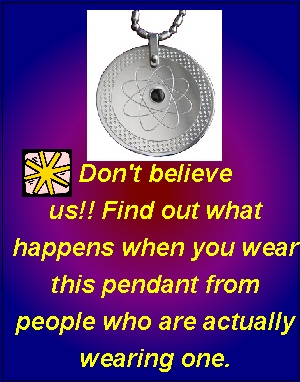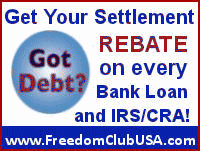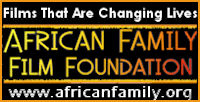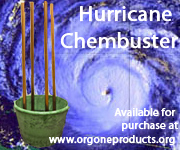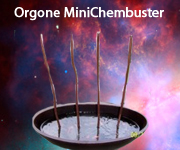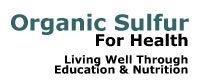 ^


AGENTS WEBPAGES



Provided free to RMN Agents