This is some insightful reading by two non-medical people about diseases and viruses. Their website is "What really Makes You Ill? -- why everything you thought you knew about disease is wrong".

COVID: An Overview

2021-04-12

An alleged outbreak of disease in Wuhan, China in late December 2019 was quickly reported as having developed into an 'epidemic' and on the 11th March 2020 the WHO declared it to be a 'pandemic'.

In quick succession, countries around the world were being 'locked down' in an apparent effort to contain the disease; the phrase 'flatten the curve' was used to suggest that the numbers of cases were dramatically increasing to form a steeply inclining curve on graphs produced by various authorities. These 'lock downs' were claimed to be able to stop the spread of the allegedly dangerous SARS-CoV2 coronavirus.

In the months that followed, people were urged to be tested, to wear masks and to 'socially distance' by keeping 6 feet or 2 metres apart from each other. Reports stated that efforts were being made to produce a vaccine and that we could not return to 'normal' until we had all been vaccinated and therefore 'protected' from this allegedly dangerous pathogenic coronavirus. Amazingly, various companies within the pharmaceutical industry were able to produce a number of vaccines in record time and, as soon as they were made available to the public, people began to get their jabs.


Continue Reading

---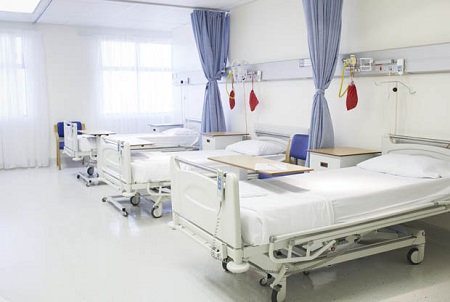 Medical Resources: Scarce or Inappropriate?

2021-03-24

It is reported that the alleged 'infectious disease' called COVID-19, which was proclaimed by the WHO in March 2020 to be a 'pandemic', has placed a severe strain on the healthcare systems of all countries around the world due to the vast increase in the number of patients who suffer from this disease and therefore require medical treatment.

It is not the purpose of this article to demonstrate the unproven basis for the idea that the world is in the grip of a deadly 'viral disease'. Nevertheless, it is important to emphasise that, as discussed in some detail in our book, What Really Makes You Ill? Why Everything You Thought You Knew About Disease Is Wrong, there is no evidence that any 'virus' is the cause of any disease, which includes the so-called SARS-COV2 'virus'.
Continue Reading
---
Real Tragedy of Tuskegee

2020-10-19

The Tuskegee Syphilis Experiment that lasted from 1932 until 1972 is often cited as an example of blatant racism displayed by the establishment in general and the medical establishment in particular.

It must be emphasised that the purpose of this article is not to deny that racism was an integral part of the attitudes held by those who conducted and condoned the study, which it clearly was. Instead, its purpose is to expose the real nature of the tragedy that occurred.
Continue Reading

---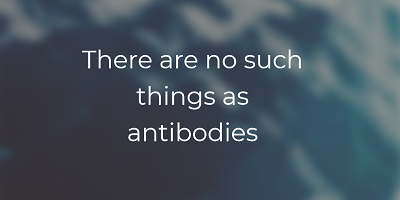 Antibodies & Immunity: Dispelling Two More Myths

2020-10-05

The definition of an antibody on the MedlinePlus web page entitled Antibody states that,

"An antibody is a protein produced by the body's immune system when it detects harmful substances, called antigens. Examples of antigens include microorganisms (bacteria, fungi, parasites, and viruses) and chemicals."

The immune system is claimed to 'remember' each antigen so that it can protect itself through the production of the 'right antibodies' against a further attack by that antigen. This 'protection' is referred to as 'immunity', as explained on the CDC web page entitled Immunity Types that states,

"Immunity to a disease is achieved through the presence of antibodies to that disease in a person's system. Antibodies are proteins produced by the body to neutralize or destroy toxins or disease-carrying organisms. Antibodies are disease-specific."

It is clear that antibodies and immunity are inextricably interconnected and that both are entirely reliant upon the 'germ theory'; but, as we discuss in detail in our book, What Really Makes You Ill? Why Everything You Thought You Knew About Disease Is Wrong, the 'germ theory' has never been proven to be true.

The proteins referred to as 'antibodies' are not solely implicated in 'infectious diseases', they are also claimed to play a role in conditions referred to as 'autoimmune diseases', as the MedlinePlus Antibody web page also states,
Continue Reading

---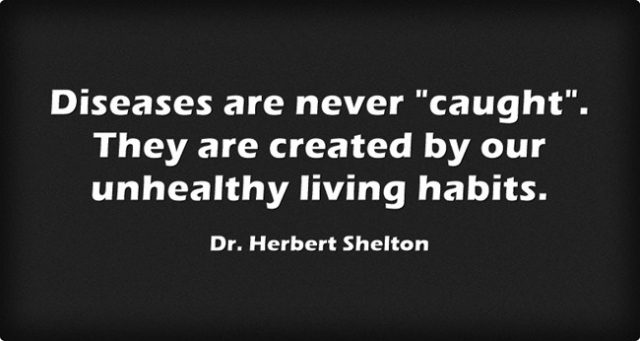 Why Modern Medicine Cannot Cure the Common Cold

2020-08-08

The word 'cure' means 'to heal or make well'. It also refers to any substance used to restore a person to health. However, as we explain in our book, What Really Makes You Ill? Why Everything You Thought You Knew About Disease Is Wrong, the medical establishment almost exclusively refers to the 'treatment' of disease rather than the 'cure' of disease. This is particularly the case with 'chronic diseases', virtually all of which the medical establishment describes as 'incurable'.
Continue Reading

~~~~~~~~~~~~~~~~~~~~~