RMN is Reader Supported

Our Goal for
AUG 6 - SEP 5:
$1500


Click Widget
or Click Here to contribute.
---
---
Checks & Money Orders:
Raye Allan Smith
P.O. Box 95
Ashtabula, OH 44005
---
Users Online:
59
---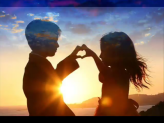 Dewitt Jones' Video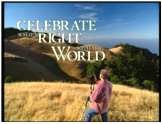 "Celebrate What's Right
With The World"
---
"When the
Starships Fly!"
---
The Theme for The Obergon Chronicles
---
The Obergon Chronicles ebook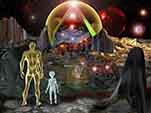 ---
RUMOR MILL
NEWS RADIO
---
CGI ROOM
Common Ground
Independent Media
---
WHAT ARE
THE FACTIONS?
---
THE AMAZING
RAYELAN ALLAN
---
BIORHYTHMS
---
LOTTO PICKS
---
OTHER WAYS TO DONATE
---
---
---


RUMOR MILL NEWS AGENTS WHO'VE BEEN INTERVIEWED ON RUMOR MILL NEWS RADIO
______________

NOVEMBER 2008



Kevin Courtois - Kcbjedi

______________



Dr Robin Falkov


______________



Melinda Pillsbury Hr1




Melinda Pillsbury Hr2


______________



Daneen Peterson


______________



Daneen Peterson


______________

Disclosure Hr1


Disclosure Hr2
______________

Scribe
______________

in_PHI_nitti
______________

Jasmine Hr1
Jasmine Hr2
______________

Tom Chittum Hr1
Tom Chittum Hr2
______________

Kevin Courtois
______________

Dr Syberlux
______________

Gary Larrabee Hr1
Gary Larrabee Hr2
______________

Kevin Courtois
______________

Pravdaseeker Hr1
Pravdaseeker Hr2
______________

DECEMBER 2008

Tom Chittum
______________

Crystal River
______________

Stewart Swerdlow Hr1
Stewart Swerdlow Hr2
______________

Janet Swerdlow Hr1
Janet Swerdlow Hr2
______________

Dr. Robin Falkov Hr1
Dr. Robin Falkov Hr2
Dr. Robin Falkov Hr3

JANUARY 2009 ______________

Patriotlad
______________

Patriotlad
______________

Crystal River
______________

Patriotlad
______________

Dr. Robin Falcov
______________

Patriotlad

FEBRUARY 2009


Find UFOs, The Apocalypse, New World Order, Political Analysis,
Alternative Health, Armageddon, Conspiracies, Prophecies, Spirituality,
Home Schooling, Home Mortgages and more, in:
The Rumor Mill News Reading Room


Where Things Stand Now In DC
Posted By: GeorgeEaton
Date: Sunday, 3-Jan-2021 19:48:05
www.rumormill.news/162322
The next stage of the election process is at hand on Jan. 6th. Trump has called for millions of Americans to be on hand in Washington, DC to witness this historic event.
Everyone is wondering if we can trust Pence to make the right moves as he controls the gavel during these proceedings. And Ted Cruz is also leading a large group of congressmen that will officially question the certifications from the swing states. Can we trust Pence? No, but it doesnít matter, he is only there to follow procedures anyway. If he doesnít make the right moves Trump will still have more cards to play.
Can we trust Ted Cruz? No, and we donít have to. Yes, he is a weasel and yes, he is clamoring for notoriety again to garner political clout as a typical politician. But it doesnít matter what he and his congressmen friends do. If they fail in presenting the vote rigging cases, Trump still has cards he can play. We shouldnít be concerned about what Pence or Cruz does or doesnít do. The fact is, Trump has an entire deck of Trump cards he can play - but he has to play them one at a time. And regardless what those jokers do in the capital building - Trump can still win, and will win.
The idea that Cruz will cause problems for Trump and is doing a sneaky attack against Trump is giving these dim-witted politicians way too much credit. This isnít professional wrestling on Saturday night - these politicians, the best money can buy - donít reach the level of pro wrestling and doing body slams and hitting each other with folding chairs. These politicians, the red team versus the blue team, are all vying against each other to see who can get the most bribes in a lifetime and have sniffing rights on children. No, we donít have to trust them, and we would be silly and stupid to even consider it.
This is all high political theater, and we can appreciate the stand for patriotism and support the millions of people that stood for American values, but we shouldnít put all our eggs in one basket and assume these bozos will immediately become great statesmen that have our best interest at heart. It ainít gonna happen. We have to keep our options open at all times in case things get even worse, regardless who is elected president. Trump will win if he doesnít concede, he has all of the legal and Constitutional authority to protect his win and stop the coup from the left to overthrow this nation.
A high crime has bene committed and not just any crime, but a massive treasonous crime. Trump wonít let that go unchallenged and ride into the sunset as if this is just another election. He is duty bound by a solemn oath to defend this nation from all enemies foreign and domestic, and this situation qualifies for a full defense by the president, by millions of Americans and by the military.
Any politician that says ďno voter fraud has been committedĒ is lying and is complicit with the crime. Any of the news media that says Trump is trying to steal the election, are lying and are complicit in the crime of trying to overthrow this nation. Donít even give those idiots the time of day. They canít be reasoned with - they are irrational at best and criminal minded at worse. This is the result of communist programming that has poisoned the minds of the people to the extent they think they should win by any means possible, including vote rigging. We donít have to argue with criminals like that, they are gone mentally and have no honor and integrity left in their soul. Forget about them, they are mentally dead to reality and no longer capable of defending this nation and recognizing true patriotism. They have actually forfeited their rights as free American citizens when they joined revolutionary forces that are working to overthrow this nation. That is treason and they are traitors. Donít waste your time talking to them, because they will not listen to reason.
On Wednesday the 6th, the games will begin, and no one knows exactly how it will begin or how it will end. The left will no doubt try to cause an uproar in the capital chamber. This will be done in an attempt to derail what the republicans will try to present in an exposure of truth on the voter fraud, and to do an audit of the swing states. But the verbal wrangling could become so wild and long winded that the public wonít be able to make sense of it for days. And the crazy thing is, regardless what they decide as far as a vote to elect the president, it doesnít matter - because Trump will still have other cards to play anyway.
Donít even consider this as an end all to come to a final solution. The election could have been ruled on by the Supreme court. But they dodged their responsibilities and are just as criminally negligent as Biden and the rest of his merry band of bribe takers and child molesters. Donít put your trust in any of them.
Do you know what we face next? We face the largest economic crash the world has ever seen. We face the break out of nuclear wars all over the globe -including on US soil, and the death of millions if not billions of people - in our lifetime. This clown car farce in DC will mean nothing in the very near future.


Nothing has been done to avoid these outcomes, we are living on borrowed time. Look at the big picture and plan accordingly. We have been led down the garden path and been too focused on an election and have not seen the bigger threat that is approaching rapidly.
What are you going to do when nukes are exchanged between Israel and Iran and both countries become radioactive wastelands? What are you going to do when major US cities are nuked by terrorists, as well as in Europe and in many locations around the world? The pandemic has created an economic downturn where billions of people are now starting to starve to death. If people are not allowed to buy, sell and work, where do you think they are going to get their food from? Going to war will be their only option left to them. And once it starts it will be a domino effect all over the world.
But by all means worry if Ted Cruz will betray Trump, and bite your finger nails and wring your hands and ask yourself ďoh my god what can I do?!?Ē The answer: Nothing, it simply doesnít matter what Cruz does or any of the weasel politicians. We have no affect on what they do in DC. Let it go. Look at the bigger picture and make decisions that will protect your own future. Because, when the hurricane comes, the government isnít going to come rescue you. You are on your own. George Eaton
---

If you enjoyed this article,
Please consider a monthly subscription to Rumor Mill News!!


RMN is an RA production.
The only pay your RMN moderators receive
comes from ads.
Please consider putting RMN in
your ad blocker's whitelist.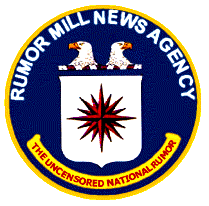 Serving Truth and Freedom
Worldwide since 1996

Politically Incorrect News
Stranger than Fiction
Usually True!
---
Click Widget
or Click Here to contribute.
---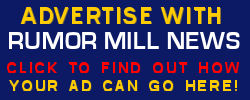 ---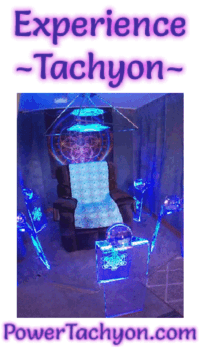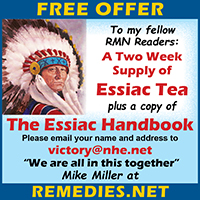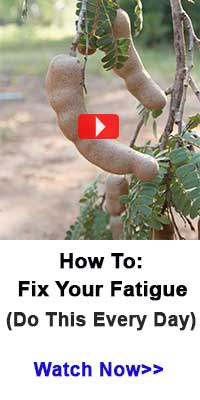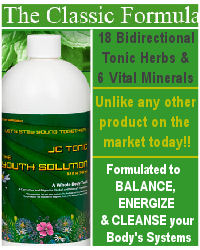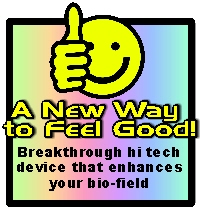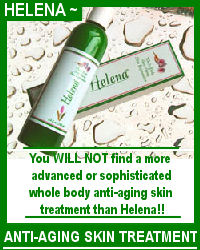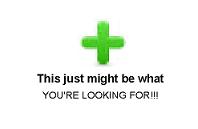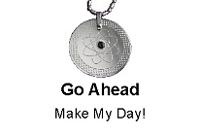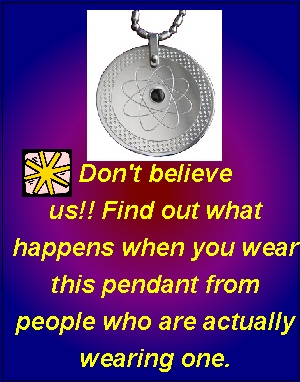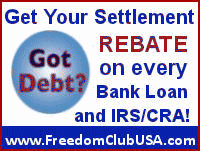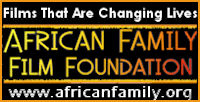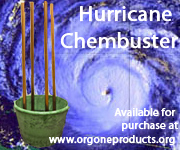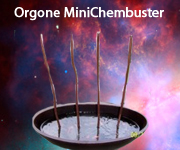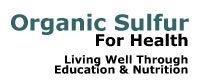 ^


AGENTS WEBPAGES



Provided free to RMN Agents