RMN is Reader Supported

Our Goal for
FEB 7 - MAR 5:
$2500


Click Widget
or Click Here to contribute.
---
Checks & Money Orders:
Raye Allan Smith
P.O. Box 95
Ashtabula, OH 44005
---
Users Online:
102
---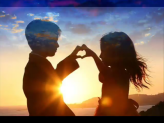 Dewitt Jones' Video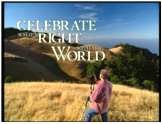 "Celebrate What's Right
With The World"
---
"When the
Starships Fly!"
---
The Theme for The Obergon Chronicles
---
The Obergon Chronicles ebook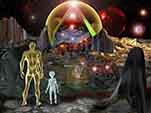 ---
RUMOR MILL
NEWS RADIO
---
CGI ROOM
Common Ground
Independent Media
---
WHAT ARE
THE FACTIONS?
---
THE AMAZING
RAYELAN ALLAN
---
BIORHYTHMS
---
LOTTO PICKS
---
OTHER WAYS TO DONATE
---
---
---


RUMOR MILL NEWS AGENTS WHO'VE BEEN INTERVIEWED ON RUMOR MILL NEWS RADIO
______________

NOVEMBER 2008



Kevin Courtois - Kcbjedi

______________



Dr Robin Falkov


______________



Melinda Pillsbury Hr1




Melinda Pillsbury Hr2


______________



Daneen Peterson


______________



Daneen Peterson


______________

Disclosure Hr1


Disclosure Hr2
______________

Scribe
______________

in_PHI_nitti
______________

Jasmine Hr1
Jasmine Hr2
______________

Tom Chittum Hr1
Tom Chittum Hr2
______________

Kevin Courtois
______________

Dr Syberlux
______________

Gary Larrabee Hr1
Gary Larrabee Hr2
______________

Kevin Courtois
______________

Pravdaseeker Hr1
Pravdaseeker Hr2
______________

DECEMBER 2008

Tom Chittum
______________

Crystal River
______________

Stewart Swerdlow Hr1
Stewart Swerdlow Hr2
______________

Janet Swerdlow Hr1
Janet Swerdlow Hr2
______________

Dr. Robin Falkov Hr1
Dr. Robin Falkov Hr2
Dr. Robin Falkov Hr3

JANUARY 2009 ______________

Patriotlad
______________

Patriotlad
______________

Crystal River
______________

Patriotlad
______________

Dr. Robin Falcov
______________

Patriotlad

FEBRUARY 2009


Find UFOs, The Apocalypse, New World Order, Political Analysis,
Alternative Health, Armageddon, Conspiracies, Prophecies, Spirituality,
Home Schooling, Home Mortgages and more, in:
The Rumor Mill News Reading Room


AMERICA IS IN LIMBO WAITING FOR ELECTION RESULTS
Posted By: GeorgeEaton
Date: Friday, 13-Nov-2020 23:04:40
www.rumormill.news/158024
First of all, it was obvious Trump was on the way to victory when the officials in a few swing states officially stopped counting the votes. This was done to allow them to "find" the votes to make sure Biden won. In view of the political climate and exposure of bribery by Biden, there is no way there was enough votes to elect Biden. This is a huge historic scam against a once free nation.
But we shouldn't be that surprised. This kind of voter manipulation and outright fraud has been going on for many years, and unfortunately the republicans and the executive branch did nothing to fix the problem to avoid this from happening again.

I looked into this during the last presidential race and found out that even if fraud is found, the correction for it and prosecution was weakened to the extent it would not change the false vote count or overturn an election. This fact shocked me to the core. I felt that Trump was extremely lucky to have gotten enough votes the last time to win the presidency. This time the democrats had time to fine tune their manipulation techniques so they could successfully change the votes to put their candidate in office and no one would be the wiser.
Since the democrats control so many aspects of the voting process in the swing states, it is a foregone conclusion that they will add votes for their candidate when needed through the mail in vote system and computer manipulation and how would anyone be able to prove it was fraudulent?
You add that fact to the massive numbers of illegals voting, which is in the millions, and you can see how the American system has been overthrown. It doesn't matter if the majority agrees with a presidential candidate, or how many millions show up for speeches and rallies. If the corrupt democrats can change the vote numbers in their favor, they can always win elections. That is the power of corruption and communistic manipulation.

Trump should be elected president - he had the majority of the people on his side. But the powers that control this nation know the game well, and all they needed to do was get the majority of a few key swing states, and the election is theirs for the taking. It's just that simple.
I wanted Trump to win, and still hope he does. But, conditions in the Whitehouse were lacking in "follow through" and dealing with the many issues that needed attention. Perhaps they simply couldn't fix all the problems in time. One of those issues was the election vote fraud problem. Neither the Whitehouse, nor the Congress dealt with this problem. And that is why we are in this mess again. In fact, if I remember correctly, Trump had a majority in the House and the Senate when he was first elected and it would have been an ideal time to address those issues, but for one reason or another, it never happened.
There is an additional factor here that people may be over looking, and that is the fact that John McCain's family were campaigning in Arizona for Biden. And now that state has voted for Biden more than for Trump. The other issue was a former presidential candidate Romney, who was traveling around the county promoting Biden against Trump. With Romney being a Mormon, this had a great influence on Mormons in Arizona and in Michigan. In addition to that, you can add a large number of ex-Whitehouse officials, that were fired by Trump, that were also promoting Biden.
Another critical factor was the refusal of Trump to deliver a major war for the military industrial complex. Trump was handed the full (globalist) justification for war on numerous occasions, and each time he rejected it. This mystified the globalists, bankers and corporations and in response they drummed up support to impeach Trump, vilify him - and as a last resorted to voter fraud to get him out of office. No president that sits in the oval office is allowed to run the nation without them being subservient to the powers behind the throne that pull the strings. This is the sad truth Americans must face.
If Trump does win by some miracle, it will only be a slight reprieve and a delay in the inevitable collapse of the nation. If Biden wins, he will accelerate the process of transforming the US into a communist state that will soon run out of money and will then be controlled by a Chinese type communist system. Our freedom of speech will be severely controlled, our guns outlawed, our votes won't matter, and our properties will be in jeopardy of being confiscated. If Biden wins it will be a blatant treasonous coup.


We were given extra time with Trump. However, what
has been rumbling below the surface was a storm of discontent, and the signs of an aggressive war against American values - where the enemy was out to destroy this nation by any means necessary. The only way to deal with such subversion, corruption, illegal acts and insurrection, is to expose the treason and stop it dead in its tracks. The truth is there were so many problems in America, Trump didn't have time to address them all. To his credit Trump didn't take the bait and go to war for the military industrial complex. But Trump's leadership style intimidated people and no one was brave enough to speak up on the many issues facing the nation. This was the environment in the Whitehouse. Millions of Americans were told "all is well" and "we are going to win, and things will get better and better!"
But the reality is, all is NOT well. The corruption in the American system is prevalent and getting worse, and the powers behind the scenes that run the world don't consider failure an option. And, they don't fight fair.

It is obvious there is a clear case of vote rigging, irregularities and fraud widespread in several states. However, all of these "facts" need to be presented to the state courts or the Supreme Court for their verdict. The Trump attorney teams could have the best hard evidence possible and yet the judges could render a ruling that does not accept the cases, and they refuse to recognize there was vote rigging. That is the power of the court, or what they call: "ruling from the bench".
If a state judge makes a negative ruling on these vote rigging evidence, there won't be enough time to appeal the ruling to a higher court before the college of electors meet for the final vote December 14th. Also, if a case is presented to the Supreme court, and they vote against the presented evidence, that is final, and there is no appeal. This means that Trump's attorneys have to tread carefully and make sure they have the very best evidence that will get the correct verdict that cannot be refuted or overturned.
After the cases are presented, it is up to the judges to make a ruling. This leaves the nation in a precarious position. We still don't know what direction this will go. But we should have an answer in about 2 weeks. If the court cases fail, and the electors meet, there still is a possibility some electors will vote their conscience, and vote for Trump in some of the states where Biden supposedly won.
In any event, the result will be chaotic. Millions of people are going to be extremely upset either way. In fact, if Trump wins, the radical left and anarchists will start rioting again and burn down cites, like what happened in major cities across the nation this year - but this time it will be violent riots on steroids.
What will the patriot right wing Americans do if Biden is announced the winner? They will protest a little perhaps, with zero violence. They won't burn down the local Walmart, rob businesses in down town areas or pull people from cars. That is not their style. They'll go back to their homes and quietly resume their daily routines and thoughtfully consider what has happened to the nation. That continued silence from millions of citizens will drive the globalists crazy, and they'll think the so-called domestic terrorists are plotting to overthrow them. They are the ones that are paranoid and have a guilty conscience for their crimes.
After that, the ultra-liberals will start their aggressive, Orwellian programs to go after Americans by passing new laws that make decent law-abiding citizens into outlaws. That will be their final and fatal error. States will then secede to escape communist tyranny. Americans are not interested in fighting another civil war. They will avoid confrontation at all costs.
In the meantime, wars will pop off around the world and we may have to endure major terrorist attacks on US soil. The Biden administration would not be a repeat of the Obama years. This time the economy is ready to collapse and the hot spots across the globe, that are already primed to erupt, would break out in full force. Not a pretty picture to say the least. But this is what the globalists want so they can take the world into the next stage of control. This is part of their strategy of "Order out of Chaos".
In time, they will instigate and exploit worsening conditions with Russia to justify going to war. The motive behind these actions is driven by the globalist corporation's greed for Russia's natural resources and labor forces. This makes them the modern-day carpet baggers that go in like vultures to take over companies from a suffering, down and out people. This is the long-term agenda of demonizing Russia that NATO and the US is defending - so land, wealth and human lives can be transferred to new owners.
China would be given most favored trading status again, and if and when they invade Taiwan, the US will stand down and do nothing to defend the anti-communists. China will also start drilling for oil and gas in the south China sea and not receive any resistance from the US.
One of the first things the US will do with Biden as president is to go to war with Iran. This could cause a huge retaliation from Iran and other countries like Pakistan and Turkey, where nuclear weapons will be involved on both sides. Iran would lose, but Israel would be devastated and millions of lives could be lost on all sides. That means, a poor economy, a flu shutdown and political issues in the US will be the least of our worries. George Eaton

My books available postage paid:
Project Genocide $12 Son of Nibiru $15
Thrones of Draco $15
Zero Hour $15 The Patriot Rebellion $15
Payable to: George Eaton, P.O Box 127, Ponderay, ID. 83852 (Subscriptions to the Priority Report newsletter: $25 @ year, bi-monthly plus extra issues when warranted.)
---

If you enjoyed this article,
Please consider a monthly subscription to Rumor Mill News!!


RMN is an RA production.
The only pay your RMN moderators receive
comes from ads.
Please consider putting RMN in
your ad blocker's whitelist.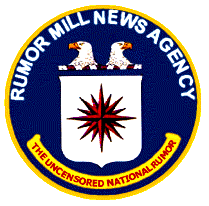 Serving Truth and Freedom
Worldwide since 1996

Politically Incorrect News
Stranger than Fiction
Usually True!
---
Click Widget
or Click Here to contribute.
---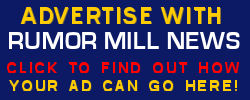 ---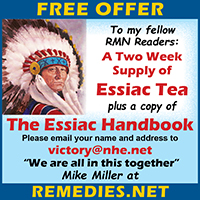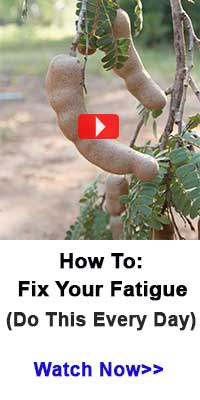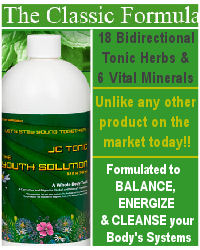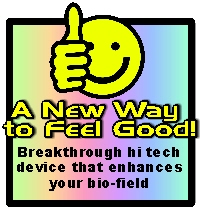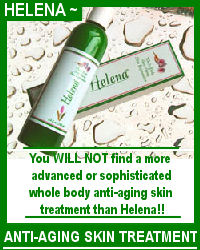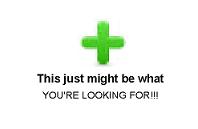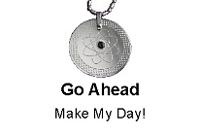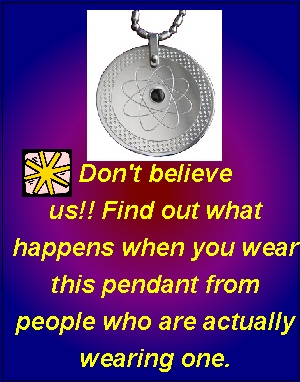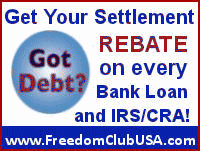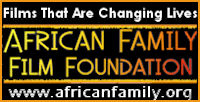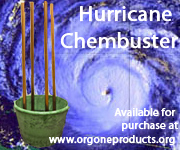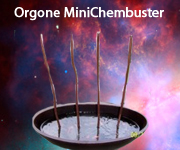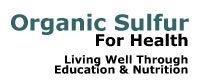 ^


AGENTS WEBPAGES



Provided free to RMN Agents