RMN is Reader Supported

Our Goal for
OCT 6 - NOV 5:
$1500


Click Widget
or Click Here to contribute.
---
Checks & Money Orders:
Raye Allan Smith
P.O. Box 95
Ashtabula, OH 44005
---
Users Online:
133
---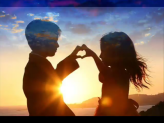 Dewitt Jones' Video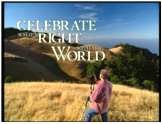 "Celebrate What's Right
With The World"
---
"When the
Starships Fly!"
---
The Theme for The Obergon Chronicles
---
The Obergon Chronicles ebook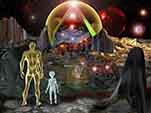 ---
RUMOR MILL
NEWS RADIO
---
CGI ROOM
Common Ground
Independent Media
---
WHAT ARE
THE FACTIONS?
---
THE AMAZING
RAYELAN ALLAN
---
BIORHYTHMS
---
LOTTO PICKS
---
OTHER WAYS TO DONATE
---
---
---


RUMOR MILL NEWS AGENTS WHO'VE BEEN INTERVIEWED ON RUMOR MILL NEWS RADIO
______________

NOVEMBER 2008



Kevin Courtois - Kcbjedi

______________



Dr Robin Falkov


______________



Melinda Pillsbury Hr1




Melinda Pillsbury Hr2


______________



Daneen Peterson


______________



Daneen Peterson


______________

Disclosure Hr1


Disclosure Hr2
______________

Scribe
______________

in_PHI_nitti
______________

Jasmine Hr1
Jasmine Hr2
______________

Tom Chittum Hr1
Tom Chittum Hr2
______________

Kevin Courtois
______________

Dr Syberlux
______________

Gary Larrabee Hr1
Gary Larrabee Hr2
______________

Kevin Courtois
______________

Pravdaseeker Hr1
Pravdaseeker Hr2
______________

DECEMBER 2008

Tom Chittum
______________

Crystal River
______________

Stewart Swerdlow Hr1
Stewart Swerdlow Hr2
______________

Janet Swerdlow Hr1
Janet Swerdlow Hr2
______________

Dr. Robin Falkov Hr1
Dr. Robin Falkov Hr2
Dr. Robin Falkov Hr3

JANUARY 2009 ______________

Patriotlad
______________

Patriotlad
______________

Crystal River
______________

Patriotlad
______________

Dr. Robin Falcov
______________

Patriotlad

FEBRUARY 2009


Find UFOs, The Apocalypse, New World Order, Political Analysis,
Alternative Health, Armageddon, Conspiracies, Prophecies, Spirituality,
Home Schooling, Home Mortgages and more, in:
The Rumor Mill News Reading Room


SORCHA: "Trump Controlled "Q" Typhoon Slams Into Hunter The Hunted And Levels Leftist Media"
Posted By: MrFusion
Date: Friday, 30-Oct-2020 14:48:34
www.rumormill.news/156968
Source:
http://www.whatdoesitmean.com/index3377.htm

~~~~~~~~~~~~~~~~~~~~~~~~~~~~~~~~~~~~~~~~~~~~~~~~~~~~~~~~~

October 30, 2020

Trump Controlled "Q" Typhoon Slams Into Hunter The Hunted And Levels Leftist Media

By: Sorcha Faal, and as reported to her Western Subscribers

An astonishing new Security Council (SC) report circulating in the Kremlin today discussing the latest findings compiled by the Foreign Intelligence Service (SVR) regarding the known and suspected operations emanating from the private intelligence service President Donald Trump created upon his taking office in 2017, says the boundaries of coincidence have to be stretched beyond imagination when understanding this powerful and shadowy organization in light of Time Magazine publishing their article "The 25 Most Influential People on the Internet" for 2018 that listed the mysterious QAnon organization in this category and said: "Last October, an anonymous user, known simply as Q, started posting cryptic messages on the controversial message board 4chan"—an October-2017 date for when QAnon first appeared, whose cryptic messages and clues have been deciphered and expanded on over these past few years by numerous professional soldiers like former US Army combat veteran Jeffrey L Minch—a professional soldier who publishes under the banner "The Musings of the Big Red Car"—and though interspersed with his unique conservative social commentary, saw him being one of the first and only operatives to have laid out the trail of crimes committed by Hillary Clinton during the 2016 election.

A trail of crimes that saw Hillary Clinton and her socialist Democrat Party bankrolling former British spy Christopher Steele to compile against then candidate Donald Trump the dirty dossier of Russia lies—a fact revealed as true in July-2020 when a British court released the under oath testimony of Christopher Steele showing him admitting that Hillary Clinton personally knew that he was commissioned to compile the now thoroughly discredited Trump-Russia dossier—saw this dossier of lies being handed over to Steele after it was written by a socialist activist working at the leftist Brookings Institute named Igor Danchenko—who doesn't live in Russia, he lives in America and was educated in Louisiana as a 16-year old exchange student who went on to college at Louisville and Georgetown—and before leaving Russia as a school child never to return, lived in the city of Perm—where one of his school mates was Olga Galkina—who now lives a drunken life in Cypress—and whom every American should know about because she's the person who made up all the Russian lies about Trump that she passed on to Danchenko, who then gave them to Steele—after which Steele then wrote his infamous lie packed dossier that Clinton and her socialist forces began to circulate throughout Washington D.C. months before the 2016 election to damage Trump—and whose most succinct and truthful telling of this entire sordid affair was provided by professional solider Minch writing: "The entire Steele Dossier was sourced from a guy who puts ink on paper for money....He was not a highly placed source inside Russian intel....He was a hack at a bar with his friends laughing up his sleeve at Christopher Steele and selling him baloney like it was filet mignon....For money....Steele knew it....The FBI knew it....The DNC knew it....The Hillary Clinton campaign knew it....Only you didn't know it".

Though most critically to be noticed, is a sordid affair President Trump has now responded to in kind to show Hillary Clinton and her Deep State socialist idiots how real intelligence operations work, specifically by them not leaving a trail leading back to whom is doing what—best exampled when top Trump intelligence operative Steve Bannon left the White House in August-2017 just months before the mysterious QAnon organization appeared—after which Bannon allied himself with billionaire Chinese Communist dissident Guo Wengui—both of whom created and established the G News website, that the SVR describes as being indistinguishable from the Republic of China (Taiwan) intelligence agency National Security Bureau (NAB).

The same G News website that published on 26 October their article "Was Hunter Talking To Obama About Selling Out America?" containing a picture of Hunter Biden in the White House Oval Office with President Obama dated 4 April 2016—a picture some sources claim is part of a video taken by the Secret Service under orders given to them by Chinese Communist leader Xi Jinping—and on 27 October published their article "Hunter Biden's Partnership with China Revealed – An Investigation by TYPHOON INVESTIGATIONS" that revealed: "Recently, the Typhoon Investigations research firm published a report about the secret cooperation between the Biden family and the Chinese government…It disclosed a detailed narration of important events and interactions which took place during meetings between Hunter Biden and Chinese tycoons, step by step unveiling the colossal conspiracy that was hidden behind".

A Hunter Biden dossier that caused all of the leftist heads in NBC News to explode, as evidenced by their article "How A Fake Persona Laid The Groundwork For A Hunter Biden Conspiracy Deluge"—the same NBC News that promoted as true the made up Russia dossier lies about Trump, and has never retracted a single one of them when proven false—but this time around sees them screaming: "The document, a 64-page composition that was later disseminated by close associates of President Donald Trump, appears to be the work of a fake "intelligence firm" called Typhoon Investigations, according to researchers and public documents....The author of the document, a self-identified Swiss security analyst named Martin Aspen, is a fabricated identity, according to analysis by disinformation researchers, who also concluded that Aspen's profile picture was created with an artificial intelligence face generator....The intelligence firm that Aspen lists as his previous employer said that no one by that name had ever worked for the company and that no one by that name lives in Switzerland, according to public records and social media searches".

Unlike the fake dossier used against Trump in 2016, however, this Hunter Biden dossier being spread around Washington D.C. examples how real intelligence operations are conducted—best evidenced by its first being disseminated by a "cut-out" source that's untraceable, and most critically its being based on provable facts—as the true purpose of intelligence dossiers is not to mislead, but to point in the direction one should go to uncover truths that are being hidden—and when following this Hunter Biden dossier, finds it being a fact that the United States Department of Justice opened up a criminal money laundering investigation against the Bidens in 2019—a criminal investigation former Joe and Hunter Biden business associate Tony Bobulinski is now an FBI material witness for—though most terrorizing about this criminal investigation being noticed by the Biden Crime Family as it comes undone, is the stunning revelation that feared United States Attorney John Durham appears to have been involved in all aspects of this case since December-2019—which was when the FBI seized Hunter Biden's laptop with a grand jury subpoena. [Note: Some words and/or phrases appearing in quotes in this report are English language approximations of Russian words/phrases having no exact counterpart.]

With President Trump, no doubt, controlling all aspects of this "Q" typhoon intelligence operation slamming into Hunter Biden, this report concludes, its collateral-damage shredding of what's left of the tatters remaining to the reputations of the leftist mainstream media propagandists protecting at all costs socialist Democrat Party leader Joe Biden has become a withering spectacle—with the latest example of this being evidenced by globally renowned Pulitzer Prize winning investigative journalist Glenn Greenwald—who aside from being one of the world's top journalists, is a constitutional lawyer—which enabled him to use the Hunter Biden dossier as a road map pointing him towards where the truth could be found—which led him to write his searing article "The Real Scandal: U.S. Media Uses Falsehoods To Defend Joe Biden From Hunter's Emails"—an article immediately censored by the Intercept publication he co-founded, and he's just resigned from in protest—all of which is occurring at the same time the leftist New York Times published their article "Dan Bongino Has No Idea Why Facebook Loves Him" about Fox News contributor Dan Bongino—wherein this idiot publication can't understand why they have to write such things like: "He has become one of the most popular right-wing commentators in the country, with millions of social media followers, a top-20 podcast, a line of best-selling books and a Facebook page that generates more monthly engagement than the pages of The New York Times, The Washington Post and CNN combined"—but whose simple answer as to why Dan Bongino is more popular than the New York Times, Washington Post and CNN combined is because unlike these leftists he always tells the truth—truths that are fact based and verifiable—and which history has long proven people will always gravitate towards when given a choice.

October 30, 2020 © EU and

US

all rights reserved. Permission to use this report in its entirety is granted under the condition it is linked to its original source at WhatDoesItMean.Com.
~~~~~~~~~~~~~~~~~~~~~~~~~~~~~~~~~~~~~~~~~~~~~~~~~~~~~~~~~
---

If you enjoyed this article,
Please consider a monthly subscription to Rumor Mill News!!


RMN is an RA production.
The only pay your RMN moderators receive
comes from ads.
Please consider putting RMN in
your ad blocker's whitelist.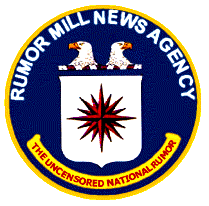 Serving Truth and Freedom
Worldwide since 1996

Politically Incorrect News
Stranger than Fiction
Usually True!
---
Click Widget
or Click Here to contribute.
---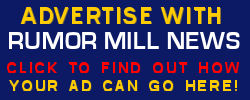 ---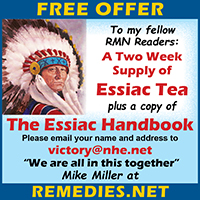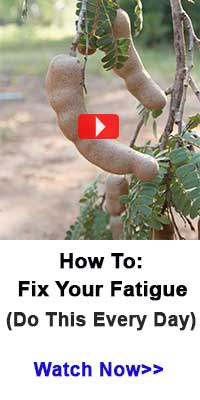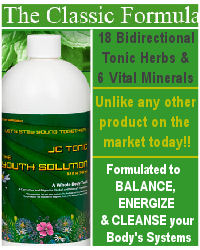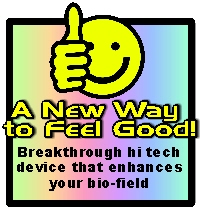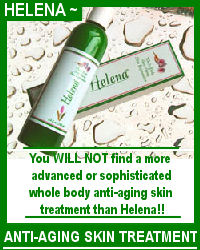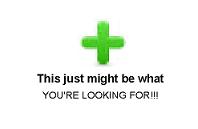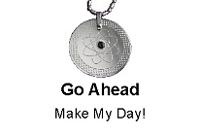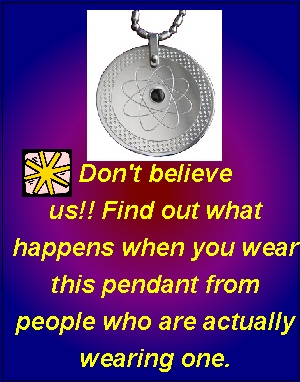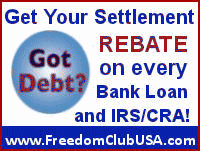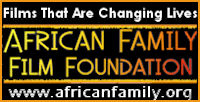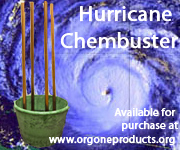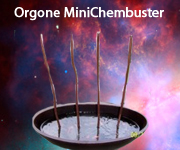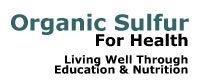 ^


AGENTS WEBPAGES



Provided free to RMN Agents