RMN is Reader Supported

Our Goal for
AUG 6 - SEP 5:
$1500


Click Widget
or Click Here to contribute.
---
---
Checks & Money Orders:
Raye Allan Smith
P.O. Box 95
Ashtabula, OH 44005
---
Users Online:
185
---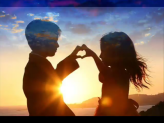 Dewitt Jones' Video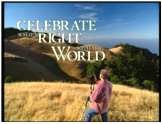 "Celebrate What's Right
With The World"
---
"When the
Starships Fly!"
---
The Theme for The Obergon Chronicles
---
The Obergon Chronicles ebook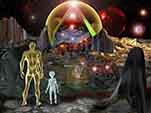 ---
RUMOR MILL
NEWS RADIO
---
CGI ROOM
Common Ground
Independent Media
---
WHAT ARE
THE FACTIONS?
---
THE AMAZING
RAYELAN ALLAN
---
BIORHYTHMS
---
LOTTO PICKS
---
OTHER WAYS TO DONATE
---
---
---


RUMOR MILL NEWS AGENTS WHO'VE BEEN INTERVIEWED ON RUMOR MILL NEWS RADIO
______________

NOVEMBER 2008



Kevin Courtois - Kcbjedi

______________



Dr Robin Falkov


______________



Melinda Pillsbury Hr1




Melinda Pillsbury Hr2


______________



Daneen Peterson


______________



Daneen Peterson


______________

Disclosure Hr1


Disclosure Hr2
______________

Scribe
______________

in_PHI_nitti
______________

Jasmine Hr1
Jasmine Hr2
______________

Tom Chittum Hr1
Tom Chittum Hr2
______________

Kevin Courtois
______________

Dr Syberlux
______________

Gary Larrabee Hr1
Gary Larrabee Hr2
______________

Kevin Courtois
______________

Pravdaseeker Hr1
Pravdaseeker Hr2
______________

DECEMBER 2008

Tom Chittum
______________

Crystal River
______________

Stewart Swerdlow Hr1
Stewart Swerdlow Hr2
______________

Janet Swerdlow Hr1
Janet Swerdlow Hr2
______________

Dr. Robin Falkov Hr1
Dr. Robin Falkov Hr2
Dr. Robin Falkov Hr3

JANUARY 2009 ______________

Patriotlad
______________

Patriotlad
______________

Crystal River
______________

Patriotlad
______________

Dr. Robin Falcov
______________

Patriotlad

FEBRUARY 2009


Find UFOs, The Apocalypse, New World Order, Political Analysis,
Alternative Health, Armageddon, Conspiracies, Prophecies, Spirituality,
Home Schooling, Home Mortgages and more, in:
The Rumor Mill News Reading Room


RISK OF WORLD WAR 3 DOUBLES AS GLOBALISTS OPERATE UNDER THE RULE OF NEVER ALLOWING A CRISIS TO GO TO WASTE
Posted By: GeorgeEaton
Date: Saturday, 25-Apr-2020 00:37:34
www.rumormill.news/145416
A well-known statement by socialist Obama's chief of staff deserves a second glance during the recent health emergency. Rahm Emanuel said "Never allow a good crisis go to waste. It's an opportunity to do the things you once thought were impossible."
This is how the liberals think - always taking advantage and exploiting an event for political gain. In this particular instance, Rahm Emanuel is publicly laying out socialist programs during this pandemic, to take advantage of the deaths and hardships inflicted on our nation from a Chinese created virus - a true biological weapon, by any other name. Socialized medicine is not the answer, which is one item the ultra- liberal is promoting, again. Before "Obama care', we had the best health care system in the world. It wasn't perfect, and the doctors and hospitals were too expensive. But if politicians of both parties would have changed two things it could have been turned around. Those things are opening up competition to more health care insurance companies in each state and secondly, to enable tort reforms in medical malpractice suits. Both political parties in the states disallowed free enterprise competition between insurance health providers, and this allocated only 2 or 3 health insurance companies to operate in the state which kept costs higher for more profits. This is blatantly unconstitutional and against the free enterprise system. But BOTH parties did this to us. Secondly, the high cost of insurance rates on hospitals and doctors is due to the exorbitant law suit settlements on malpractice court cases. There needs to be a limit on most cases so that insurance rates on doctors and hospitals insurance rates would go down and they could stop charging $6 a pill for Advil. Because of those two failures to do the right thing, hospital and doctors costs got out of control. But instead of working on the core problem they simply want the government to pay for it all. The typical politician never explains these two things to the public, because it simply isn't popular. It sounds much better to give something free to the public.
But guess what? Since we are the owners of the government, we are actually stealing from ourselves and getting our nation in more debt. But hey, that is now the American way - so all of that belt tightening, and conservative budget balancing ideas are all concepts of the past. It is obvious now that we can't go back to those ideas any longer. We are under the "Kanesian" economic system where the idea is to inject huge amounts of money at the top of the financial, economic system and it starts the flow of money and comes full circle throughout all levels of the system. The theory is that the injection of money into an economic system will keep it going indefinitely. Almost like a magical perpetual motion machine. Case in point is how they handled the great recession of 2008. The FED injected $trillions into companies and countries all over the world, whether they needed the money or not. And, they were told to "spend this money" or else. The trick worked, and we appeared to recover from the economic downturn. But the underlying problem of "peak economic business growth" was not solved - the problem was simply avoided by kicking the can down the road to solve later, if possible.
Trump inherited that problem and saw the new unemployment rate formulas that Obama was using to make the economy look good. But instead of using honest and accurate statistics he went with those deceptive formulas and then continued the same artificial propping up of Wall Street so it would make his administration look good with higher employment rates. He then doubled down on that manufactured and elevated stock market, which was created by shady stock buybacks and takeovers, and bragged on how good the economy was doing. But in real terms the economy was running out of steam, and after 12 years of keeping a false perpetual motion machine running, called the US economy, it was ready to collapse even worse than in 2008. Malls were failing, people were barely able to pay their bills with 2 incomes in the family, and some were working extra jobs. Automakers were not selling cars and manufacturing was at a standstill. It was at that point that the Chinese who were also facing idle factories and skyrocketing unemployment, saw the beginning of the corona virus outbreak. The truth is, it was the perfect timing for them. They not only had to employ millions of people that were losing jobs because the world was not buying their products in high enough volumes, the Chinese government had to also provide new jobs to the millions each year that were flooding into the cities from the country side. The only answer left to them, allegedly, was to implement the pre-planned depopulation of their own nation and then hide the true numbers of infection rates so it would also hit the US and other western nations. The long-term goal, in theory, was to reduce their own numbers and then also weaken the west so they could be easily conquered in the future, including the invasion and takeover of America. In my opinion this was not a conspiracy by the US or all of the globalists. It was centered in China, originated in China, launched in China and benefited China. It was only weeks later that the black swan event was recognized as a major crisis that could be exploited by the wealthy elite globalists. And, once the word got out that this could be used as a scapegoat to bail out the banks and corporations, the well-paid liberal news media jumped on the story like white on rice. The rest is history.
US citizens were then huddled in their homes in front of the TV waiting to be sent extra money, to keep the system going. A record number of people filed for unemployment, and businesses were filing for government bailouts as the nation obediently obeyed the government shutdown of society. It was a repeat of 2008, but on a much larger scale.
It was instant socialism for everyone. And, who is going to be the sap and a fool that refuses to take the extra money as he quotes the principles of the free enterprise system? We are no longer in a free enterprise system, and haven't been for years. We can't hire who we want, we are forced to take in quotas of minorities and women, even if they can't perform the same job. We are told how to operate to the point a company's profits are minimized. But no worry, the government will bail you out anyway! That is now the new American way. That also means worrying about free health care and other such ideas really doesn't matter any longer. What's the point? They won't fix the underlying problems, they have proven that point - they would prefer to throw money at every problem, and there isn't a single thing we can do about it. Absolutely nothing. We are going to be taken towards more socialism year after year, as the rich get richer and the middle class is destroyed. To go back to the old conservative ways of tightening our belts and working towards fiscal responsibility is as old fashioned and outdated as the horse and buggy days.
Then there is the theory that we can solve these problems by going back to a gold backed currency. That is a conservative economist's dream - to have money backed by gold. But what do the bankers think? Afterall, they are ones calling the shots in the world. They work on a banking system where the FED creates money out of thin air, not backed by anything, and then the banks use fractional banking to loan out 10 times more than they have in deposits. This means that going to a gold backed currency would require a totally different system, and in real terms every dollar would need to have an equal amount of gold in the bank to cover it. If that was done, the system would also have to have all of the national debt, future social security payments and retirement for the military etc, all covered 100% by gold deposits. To make that possible, which would be in excess of $250 trillion in debt obligations, and as it stands now - gold would have to be revalued at a minimum of $50,000 an ounce! Otherwise, there is not enough gold in the world at the current price to set up a gold backed monetary system. Ask yourself, do you think the banks would allow that to happen? And then ask yourself, do you think the banks would willingly abandon the current banking system that they make profits from, for a gold backed system where they can no longer manipulate the currencies and loan out 10 times more on their deposits? It ain't going to happen folks, no matter how much you want it to happen, it won't be allowed. Period. The same thing is true with going to independent bitcoins, the banks lose control that way, so they will find a way to outlaw their use.
However, we can establish an independent trading system with gold and silver in certain areas of the nation which will fight against inflation and give us more value for our earnings and products. As inflation starts to go up, we can use silver and gold coins to barter for food and other items in barter fairs, and in small towns that start accepting gold and silver. If we don't do that, our cash will lose value each month and it will feel like we are being constantly robbed. Holding gold and silver is now the best way to fight against inflation, and the cost of them both is now going up daily. Unfortunately, it is nearly impossible to even find any gold and silver, at any price. If a person wanted to buy old silver dollars it would cost apx. $17 each plus a $3 surcharge or more per coin since they are hard to find. That means one roll of twenty silver dollars would cost a person $400. An ounce of gold is apx. $1700, plus an extra surcharge percentage per coin. These prices will continue to go up every month now while the stock market remains lower and can't recover from the economic downturn. Gold and silver remained lower the past many years because the government manipulated the precious metals market, so investors would instead buy stocks on Wall Street where they could see a profit. It is anyone's guess what will happen next. There are two situations that will lower gold and silver prices: A fully recovered and healthy economy and strong stock market, or a major war that would cause the war stocks to go higher. But guess what? For the average citizen that is poor, and can't find precious metals, investing in real gold and silver to hold is not an option. What has happened is, this "Great Depression Two" has snuck up on us and we have to be content with what we have and what we can buy as far as food and supplies.
What is going to happen next?
Home and real estate prices are going to start dropping all over the nation, possibly to 50% of their value today. People will start losing their homes to repossessions and won't be able to sell them. People will lose their cars to repossessions because with a lack of jobs they can't pay the payment and the insurance. The main thing that will go up in price will be guns and ammo. People will need to defend their homes from thieves as people become more desperate and the urban areas start descending into crime. Globally it is highly possible millions will die from the corona virus or die from starvation. It is just getting started in India, Africa and South America.


The world is never going back to where it was in December 2019. The new normal will be constant bailouts, businesses going bankrupt and more money given to the people, in excess of the $1,200 a month. To keep the system going and to avoid a complete economic collapse each home will have to be given in excess of $3,000 a month for years to come. Do you think that is possible? No one has the answer, but the consequence of NOT keeping the money flowing will be a disaster of epoch proportions. It is a catch 22 situation. If they stop paying out money, the system goes down in utter chaos. If they bail out everyone for years to come, the value of the dollar will go down in hyperinflation, which will also end in utter economic chaos. Either choice is a bad one.
Is there a solution to this conundrum?
Yes, there is a temporary solution, as far as the globalists and military industrial complex are concerned - and that is WAR. That brings me back to what the liberals say about not allowing a crisis to go to waste. During this crisis time, where all the options are bad ones, the one solution they could exploit would be to go to war with the "usual suspects". With that heightened emergency situation, they can easily justify the spending of more money on defense against an enemy. A threat to a nation creates a chemistry change in the masses and they are willing to work more and settle for less. The injection of $billions into the military factories would also employ more people as the nation is invigorated with a new energy to defend their families and nation. The stock market would then surge higher. Forget about whether the war was manufactured or created from a false flag event, or the sinking of one of our own ships, or the covert provocation for a military conflict - all of those pesky details don't matter, as long as it appears to be needed. That is all that matters to the globalist conspirators.
The news media, as we well know, is more than willing to magnify the conflict to a major threat to our nation. And, the same fear and hysteria that was used during the pandemic would be harnessed again to start a war. The globalist know that the masses are easily managed from one crisis to the next to achieve their goals. It is for this reason I believe that the risk for an additional crisis is higher now than it was before the virus outbreak. Keep in mind that this time, the next crisis has to be global in nature, where a world war is highly possible, rather than a local confrontation. Europe and the US both need this event to get their economies going again.
What are the chances of a World War breaking out?
It is very difficult to calculate the chances of such a war, even though the stage is set in several different hot spots. This is something experts have been researching for the past 2 decades, and no one has a clear answer. But it is a foregone conclusion by EVERYONE, that the risk is higher now than it was 3 months ago. Remember, they don't want to "waste a crisis", and they are under pressure to keep the economies going after the greatest financial disaster and economic collapse in world history. How do you recover from that when there is no underpinning healthy economy before the pandemic? You can't. The only option left for them is World War Three - and I mean a war with nuclear missiles being fired. Since no one can predict exactly if it will happen, we can only guess that the chances are higher now than before. And, since the current crisis has taken the world into dire straits, we have gone from a reasonably calculated 10% chance of a world war, to at least a 20% chance at this time. That is double what it was a few months ago. That may not seem like much, but when it comes to world war, that is an alarmingly high number, and it is changing daily according to world events in places like the Middle East, China and North Korea. In view of this possibility we need to make preparations, and I don't mean just buying toilet paper. We have to be prepared for the shock of major cities being incinerated in a nuclear fire ball many times hotter than the surface of the sun. We must stay away from the major targeted cities and zones that could get hit. We must have options on how to survive a longer period of time hunkered down in our homes, or evacuating to a safer area and relying on only the supplies we have saved up. You think it was inconvenient and uncomfortable to get through the pandemic? That will be a walk in the park compared to what a world war with nukes will be like. Just one city being nuked will send a panic across the nation that will cause the masses to lose all self- control and good citizenship. We have never faced anything like that since the civil war that only affected a few states with chaos. Multiply that by 50 states, hundreds of cities, and 330 million desperate, hungry people with guns, and then you might have an idea the deadly chaos that will ensue.
It is because of that possible outcome I wanted to give a warning so people can prepare and be ready for what might happen. I am not saying run for the mountains and leave society. Or quit your jobs and go sit in a cabin or tent waiting for an apocalypse. I am saying that the risk is higher now for a secondary crisis to occur in the next few months or years, and it would be smart to stay away from the danger zones. Being in a safer place and having extra food and supplies is always good advice at any time. You can always eat the food and enjoy raising gardens. You can always sell land in the country later when the economy gets back to normal. So, you want to do things that gives you options, and at the same time allows you to be in a safer place in case something unexpected happens. The next few months are critical. We will watch what is going on and keep our eyes on the hot spots so we can know a little in advance what might happen. That is all that can be expected of us at this time, and our family's lives are worth it. George Eaton
---

If you enjoyed this article,
Please consider a monthly subscription to Rumor Mill News!!


RMN is an RA production.
The only pay your RMN moderators receive
comes from ads.
Please consider putting RMN in
your ad blocker's whitelist.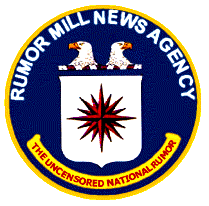 Serving Truth and Freedom
Worldwide since 1996

Politically Incorrect News
Stranger than Fiction
Usually True!
---
Click Widget
or Click Here to contribute.
---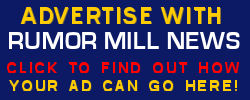 ---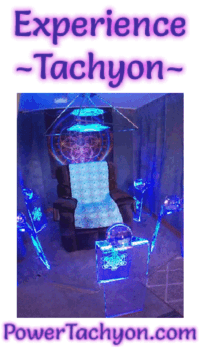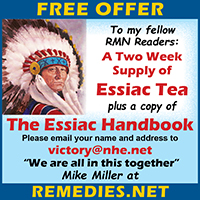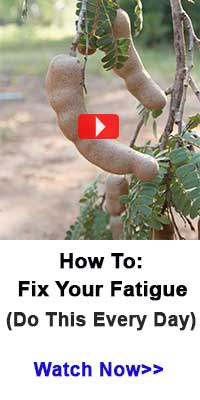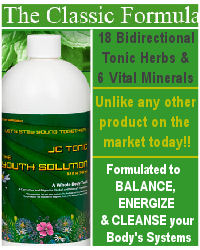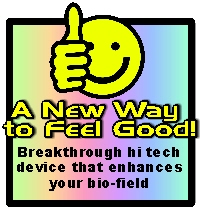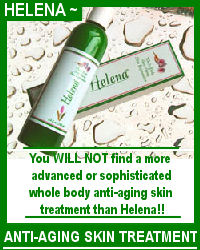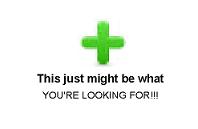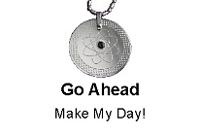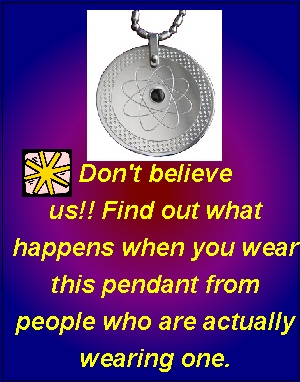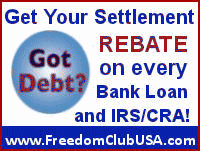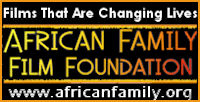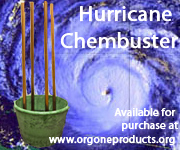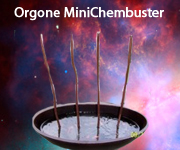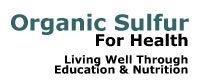 ^


AGENTS WEBPAGES



Provided free to RMN Agents