RMN is Reader Supported

Our Goal for
MAR 6 - APR 5:
$1500


Click Widget
or Click Here to contribute.
---
Checks & Money Orders:
Raye Allan Smith
P.O. Box 95
Ashtabula, OH 44005
---
Users Online:
86
---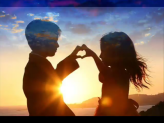 Dewitt Jones' Video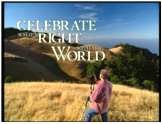 "Celebrate What's Right
With The World"
---
"When the
Starships Fly!"
---
The Theme for The Obergon Chronicles
---
The Obergon Chronicles ebook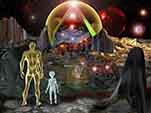 ---
RUMOR MILL
NEWS RADIO
---
CGI ROOM
Common Ground
Independent Media
---
WHAT ARE
THE FACTIONS?
---
THE AMAZING
RAYELAN ALLAN
---
BIORHYTHMS
---
LOTTO PICKS
---
OTHER WAYS TO DONATE
---
---
---


RUMOR MILL NEWS AGENTS WHO'VE BEEN INTERVIEWED ON RUMOR MILL NEWS RADIO
______________

NOVEMBER 2008



Kevin Courtois - Kcbjedi

______________



Dr Robin Falkov


______________



Melinda Pillsbury Hr1




Melinda Pillsbury Hr2


______________



Daneen Peterson


______________



Daneen Peterson


______________

Disclosure Hr1


Disclosure Hr2
______________

Scribe
______________

in_PHI_nitti
______________

Jasmine Hr1
Jasmine Hr2
______________

Tom Chittum Hr1
Tom Chittum Hr2
______________

Kevin Courtois
______________

Dr Syberlux
______________

Gary Larrabee Hr1
Gary Larrabee Hr2
______________

Kevin Courtois
______________

Pravdaseeker Hr1
Pravdaseeker Hr2
______________

DECEMBER 2008

Tom Chittum
______________

Crystal River
______________

Stewart Swerdlow Hr1
Stewart Swerdlow Hr2
______________

Janet Swerdlow Hr1
Janet Swerdlow Hr2
______________

Dr. Robin Falkov Hr1
Dr. Robin Falkov Hr2
Dr. Robin Falkov Hr3

JANUARY 2009 ______________

Patriotlad
______________

Patriotlad
______________

Crystal River
______________

Patriotlad
______________

Dr. Robin Falcov
______________

Patriotlad

FEBRUARY 2009


Find UFOs, The Apocalypse, New World Order, Political Analysis,
Alternative Health, Armageddon, Conspiracies, Prophecies, Spirituality,
Home Schooling, Home Mortgages and more, in:
The Rumor Mill News Reading Room


Maybe the point is: PARASITES / Dr. Hulda Clark
Posted By: hobie
Date: Sunday, 28-Apr-2019 23:21:14
www.rumormill.news/122402
In Response To: Link: A Blog Post Discussing Fenbendazole As Cancer Drug In Humans...Dosage And Precautions... (Watchman)
Hi, Folks -

(Please note, I am not a doctor and nothing I say should be construed as medical advice, which legally only a medical doctor may dispense.)

: Drug Made For Animals Used To Treat Cancer In Humans...
: https://www.cancertreatmentsresearch.com/fenbendazole/

(Thank, Watchman. :) I note that the article linked above seems to be written from a point of view in which parasites are one thing but cancer is another thing - and how fortuitous that this drug that kills parasites also just happens to be effective against cancer!

Might we not conclude that parasites are one of the vectors that CAUSE cancer? Was that not essentially what Dr. Hulda Clark was telling us? Found here:

https://huldarclark.wordpress.com/tag/fasciolopsis-buski/

Dr. Hulda Clark discovered that many of our diseases are caused by combination of toxins compromising the immune defenses of a particular body organ and then a particular parasite taking advantage of that lowered immunity to establish itself in that organ. (Dr. Clark defined a toxin as any substance which your immune system attempts to remove from your body.) For example, she discovered that all cancers begin with an accumulation of the toxin isopropyl alcohol in the liver, which in turn allows the parasite Fasciolopsis buski, or human intestinal fluke, to establish itself there. After that, other factors intervene to allow cancer to develop anywhere in the body.

From that understanding, Clark's protocols involve both a systemic clean-up/detoxing of those toxins and also 'deworming' (parasite cleansing) using particular herbs and also a 'zapper', sending low-voltage electrical currents through the body.

(NOTE: Wikipedia reports that Dr. Clark died of blood and bone cancer, which makes me wanna go "Huh? Hmmm..." That may well be true but seems so at odds with her life's work and her tendency to test everything using her Syncrometer, ya gotta wonder how that specific cause of death would even be possible for her. Listeners to Radio RMN over the years may recall a guest Rayelan had on the show one day, who stated almost casually that he had "given" pancreatic cancer to Patrick Swayze, in retribution for something Swayze had done. If that's possible to do, one could suspect something similar was done to Clark.)

Bottom line: Given Clark's findings and the successful use of Fenbendazole by the gentleman who had been given only 3 months to live, it would seem worthy of consideration to undertake routine measures to address parasites in oneself, just as our ancestors may have made a habit of doing an herbal parasite cleanse at every change of seasons.

Dose amounts in some of Dr. Clark's protocols may be unduly heroic, but, then, those protocols were often for specific disease conditions already full-blown. I don't think those amounts would be necessary or even appropriate for routine 'deworming'. Further individual study of additional sources is suggested.

--hobie

****************************************************************

---

If you enjoyed this article,
Please consider a monthly subscription to Rumor Mill News!!


RMN is an RA production.
Articles In This Thread
The only pay your RMN moderators receive
comes from ads.
Please consider putting RMN in
your ad blocker's whitelist.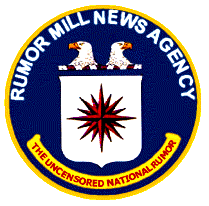 Serving Truth and Freedom
Worldwide since 1996

Politically Incorrect News
Stranger than Fiction
Usually True!
---
Click Widget
or Click Here to contribute.
---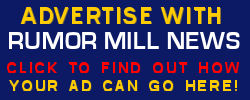 ---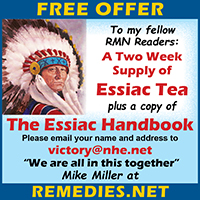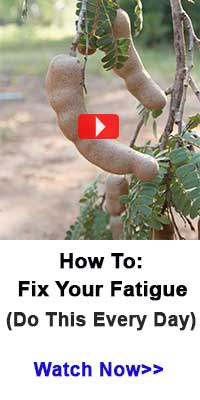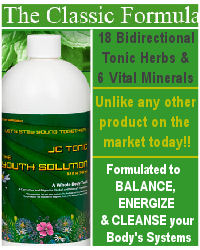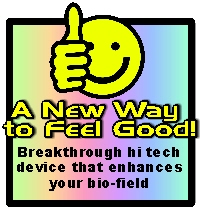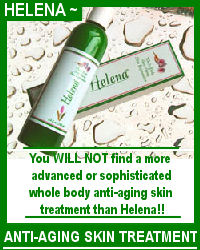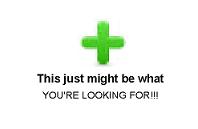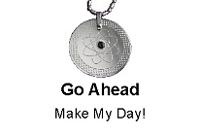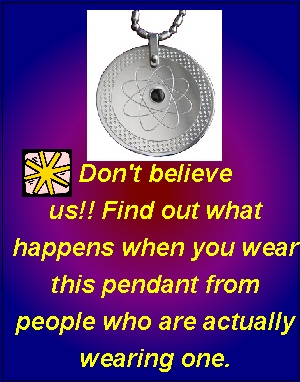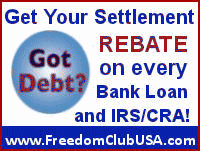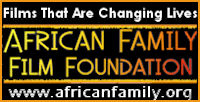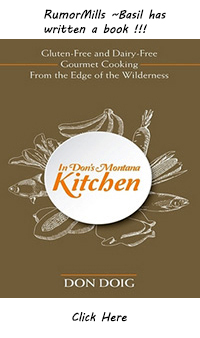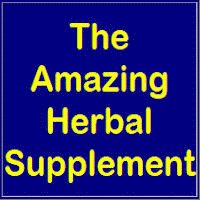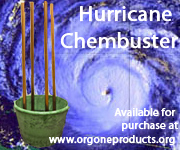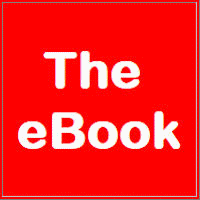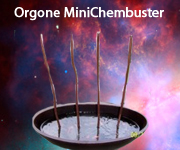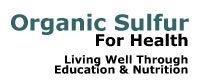 ^


AGENTS WEBPAGES



Provided free to RMN Agents