RMN is Reader Supported

Our Goal for
OCT 6 - NOV 5:
$2500


Click Widget
or Click Here to contribute.
---
Checks & Money Orders:
Raye Allan Smith
P.O. Box 95
Ashtabula, OH 44005
---
Users Online:
42
---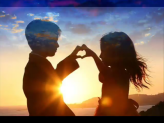 Dewitt Jones' Video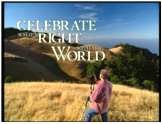 "Celebrate What's Right
With The World"
---
"When the
Starships Fly!"
---
The Theme for The Obergon Chronicles
---
The Obergon Chronicles ebook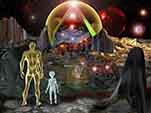 ---
RUMOR MILL
NEWS RADIO
---
CGI ROOM
Common Ground
Independent Media
---
WHAT ARE
THE FACTIONS?
---
THE AMAZING
RAYELAN ALLAN
---
BIORHYTHMS
---
LOTTO PICKS
---
OTHER WAYS TO DONATE
---
---
---


RUMOR MILL NEWS AGENTS WHO'VE BEEN INTERVIEWED ON RUMOR MILL NEWS RADIO
______________

NOVEMBER 2008



Kevin Courtois - Kcbjedi

______________



Dr Robin Falkov


______________



Melinda Pillsbury Hr1




Melinda Pillsbury Hr2


______________



Daneen Peterson


______________



Daneen Peterson


______________

Disclosure Hr1


Disclosure Hr2
______________

Scribe
______________

in_PHI_nitti
______________

Jasmine Hr1
Jasmine Hr2
______________

Tom Chittum Hr1
Tom Chittum Hr2
______________

Kevin Courtois
______________

Dr Syberlux
______________

Gary Larrabee Hr1
Gary Larrabee Hr2
______________

Kevin Courtois
______________

Pravdaseeker Hr1
Pravdaseeker Hr2
______________

DECEMBER 2008

Tom Chittum
______________

Crystal River
______________

Stewart Swerdlow Hr1
Stewart Swerdlow Hr2
______________

Janet Swerdlow Hr1
Janet Swerdlow Hr2
______________

Dr. Robin Falkov Hr1
Dr. Robin Falkov Hr2
Dr. Robin Falkov Hr3

JANUARY 2009 ______________

Patriotlad
______________

Patriotlad
______________

Crystal River
______________

Patriotlad
______________

Dr. Robin Falcov
______________

Patriotlad

FEBRUARY 2009


Find UFOs, The Apocalypse, New World Order, Political Analysis,
Alternative Health, Armageddon, Conspiracies, Prophecies, Spirituality,
Home Schooling, Home Mortgages and more, in:
The Rumor Mill News Reading Room


THE TRUMP GAMBLE: SIGN BI-PARTIZAN BUDGET - THEN DECLARE EMERGENCY
Posted By: GeorgeEaton
Date: Tuesday, 19-Feb-2019 11:32:29
www.rumormill.news/117671
Trump kept the nation on pins and needles waiting to find out what he would do to solve the budget crisis, and at the same time fulfil his promise to build the border wall to protect the nation from an ongoing invasion of foreigners. In true Trumpian fashion he utilized the theatrics of political rallies and national televised speeches to announce his decisions. This slam dunk approach to get the nation back on track has the liberal establishment reeling in confusion trying to figure out how to stop the ĎTrump TrainĒ once again. Within hours of Trump signing the Executive Order for the emergency at the border, the liberal enemies filed court cases a last-ditch effort to stop the Presidentís actions. It is possible the cases will end up in front of the Supreme Court. However, no such action has ever stopped an Executive Order in US history before, and it is highly doubtful it will be stopped this time as well.

No one had a clear idea how Trump would run the nation once he was elected. He has surprised quite a few political experts and disappointed a large part of his conservative base with some of his decisions. But, what we are now seeing is a pattern of his leadership style that reveals his personality and agenda in the Whitehouse. For better or worse, he has carried his flamboyant style with him on how he deals with issues. Trump is a target by a variety of groups which is typical of modern-day politics. The main group against Trump is the ultra-liberal socialists which are rabidly attacking the president regardless what he does. That group of political hacks should be totally ignored because of their irrational and juvenile attacks against the president. However, the other group that question Trumpís actions come from the conservative base which was not expected when he was running for office. One of those detractors is the well-known conservative political activist Ann Coulter who has publicly disagreed and mocked what Trump has been doing, saying he is only appealing to a part of the ďstupid rightĒ and continuing to deceive his supporters. She has made some very good points the past few months, but I feel that now she finds herself on a tangent of negative commenting that she canít seem to adjust away from practicing. I feel that on balance that the president is doing the best he can do considering the liberal political machine he is up against. I wish he would have started sooner with these actions and compromised less, but that is Monday morning, arm chair quarterbacking, on what happened in the game the day before. The reality is, no one gets everything they want, this is the world we live in. I also believe that Trumpís critics are nitpicking on what might happen and prematurely judging the results of Trumpís actions. I have studied and watched these national emergencies and found that the government likes to set the stage to make things function best. But, the many powers they enumerate arenít always exercised or put into action. People must realize that there is a difference between what they ask for and what is actually performed afterwards. The political critics will typically exaggerate what might happen and that only causes confusion and discontent in the public - but it is not based on rational thinking. I believe we need to give Trump a chance to perform these actions and go forward with a plan. I also believe there is a good chance we are going to see some positive outcomes from what the president is promoting.

Updates on Global Hotspots

MAJOR WARS ON THE HORIZON

In the past few days the situation in Venezuela has come to a crisis point. That socialist country has seen millions of people flee the country because of inflation due to the corruption and failed socialist system they live under. A new leader has emerged that was announced with a Venezuela Congress vote as the true president. Protests have ensued from both sides of the issue and the US has sided with the newly announced president - who still has no power in the country. Several large plane loads of food have been flown to Columbia that are supposed to be sent to the border to help out with the starving citizens. Both Columbia and Venezuela have placed their militaries on high alert with tanks on each side of the border. Cuba has sided with Venezuela, along with China and Russia who have loaned that socialist country $ billions, and have a lot to lose if it is overthrown. Venezuela has one of the highest oil reserves in the world, even greater than the Middle East. They also have large precious metal deposits yet to be developed and mined. A major bank in the UK has frozen deposits of gold bars in their vaults that belong to Venezuela, which is the first time such an action has been taken. In addition to that, Russia sent a large aircraft to collect nearly $ 1 billion in gold bars that were flown out of the country secretly. Military analysts are thinking that the US will invade Venezuela in an action reminiscent of the Panama action that was done under the Bush administration. Around 5,000 US troops were sent to Columbia in what looks like prepositioning with the Columbian military for a joint invasion of Venezuela sometime in the near future. The big mystery is how will the Russians react, or how will the Chinese respond? At this point no one knows if it will break out in a shooting war. I have mixed feelings about what is going on down there and how the US should respond to it. I donít like to see the US be the global cop to fix these problems and I especially have a concern about the US making any actions that seem to be attached to the control of oil resources. However, if there was any nation on the planet that needed to be delivered from the corruption and failure of socialism it would be Venezuela. As always, there may be more to what is going on that we cannot see. But people are suffering and many have died under that regime. There are no easy answers, and unfortunately all we can do is watch and wait and hope for the best.

The other hotspot that just broke out is in Kashmir between India, Pakistan and Iran. Over 40 soldiers in the Indian and Iranian militaries were killed in a car bombing attack in Kashmir. This action by terrorists has caused the Indian military to go on high alert, along with the Iranians. Since that bombing Iran and India has begun a sweep of terrorist supporters and at least 16 more people have bene killed. This area has been a hotspot for over 70 years and has been the scene of many major break outs in war against Pakistan. Since both India and Pakistan are nuclear powers, each having around 100 nuclear bombs, this conflict is especially troubling and dangerous. The super powers and other nations have been choosing sides in this conflict. China is siding with Pakistan. Iran is siding with India. Saudi Arabia is siding with Pakistan The US is apparently siding with India, since so many terrorist groups have been protected in Pakistan, which allows them a base of operations against Afghanistan, Iraq and other nations. Not to mention the fact that Pakistan was where Osama Bin Ladin was hiding out in plain sight for years. If a person was going to pick anywhere in the world that might break out with a nuclear exchange it is this area. The hatred and enmity runs deep between Pakistan and India and they seem to deteriorate into a pattern of war on a regular basis. It is quite possible this conflict will erupt into a major war where nuclear bombs are used. The globalists would benefit from such a disaster, with seeing depopulation and the restructuring of loans for the rebuilding process afterwards. So far the ongoing purge of the terrorists in Kashmir since the bombing has been limited and controlled. Which means that even though Pakistan is on high alert they have made no military moves against Iran or India. Letís hope it remains that way. The situation in Venezuela has made some analysts believe that a conflict there could cause Russia, China or both to strike out at the US. I donít believe that will happen. In my opinion Russia and China will absorb their loses and let the Venezuelan situation be taken care of by the neighboring countries and come under the influence and sphere of the US. At any time Russia could make a stand on what they believe is best for themselves and then back it up with nuclear power. But they will only be able to do it once, and the result will be the destruction of their own nation. An example of their actions can be seen in how they handled the situations in Syria and in Ukraine. They bided their time and avoided major confrontations with the US. The globalists want Putin to make a rash move so they can exploit it and then go to war. The Russians know this and are avoiding confrontations like playing a chess game. It is anyoneís guess what will happen in the future. But one thing is certain, whatever does happen the international bankers will be there to offer loans to rebuild and set up another puppet government that will rule over the people.

George Eaton
---

If you enjoyed this article,
Please consider a monthly subscription to Rumor Mill News!!


RMN is an RA production.
The only pay your RMN moderators receive
comes from ads.
Please consider putting RMN in
your ad blocker's whitelist.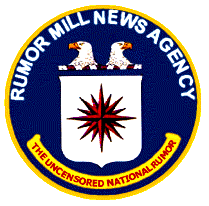 Serving Truth and Freedom
Worldwide since 1996

Politically Incorrect News
Stranger than Fiction
Usually True!
---
Click Widget
or Click Here to contribute.
---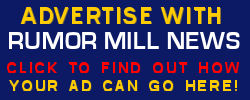 ---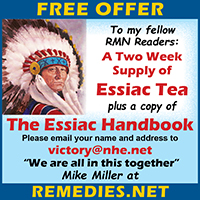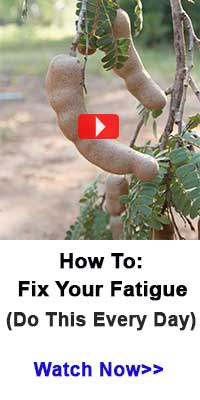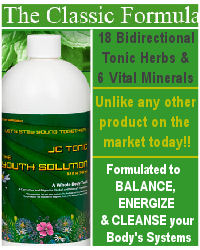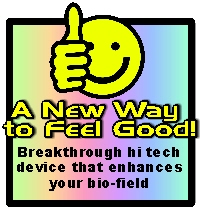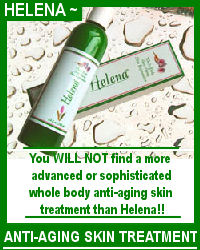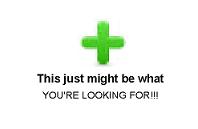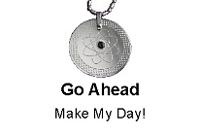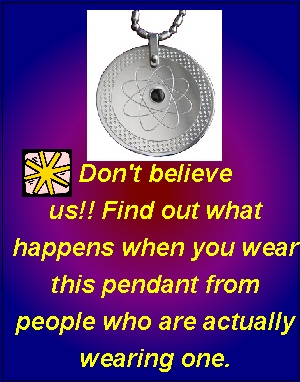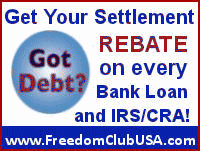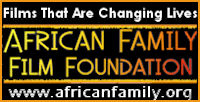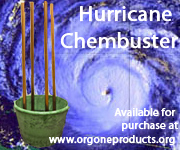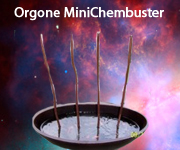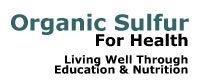 ^


AGENTS WEBPAGES



Provided free to RMN Agents