RMN is Reader Supported

Our Goal for
NOV 6 - DEC 5:
$2500


Click Widget
or Click Here to contribute.
---
Checks & Money Orders:
Raye Allan Smith
P.O. Box 95
Ashtabula, OH 44005
---
Users Online:
98
---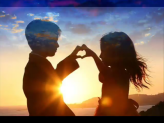 Dewitt Jones' Video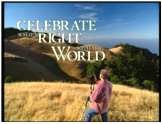 "Celebrate What's Right
With The World"
---
"When the
Starships Fly!"
---
The Theme for The Obergon Chronicles
---
The Obergon Chronicles ebook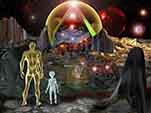 ---
RUMOR MILL
NEWS RADIO
---
CGI ROOM
Common Ground
Independent Media
---
WHAT ARE
THE FACTIONS?
---
THE AMAZING
RAYELAN ALLAN
---
BIORHYTHMS
---
LOTTO PICKS
---
OTHER WAYS TO DONATE
---
---
---


RUMOR MILL NEWS AGENTS WHO'VE BEEN INTERVIEWED ON RUMOR MILL NEWS RADIO
______________

NOVEMBER 2008



Kevin Courtois - Kcbjedi

______________



Dr Robin Falkov


______________



Melinda Pillsbury Hr1




Melinda Pillsbury Hr2


______________



Daneen Peterson


______________



Daneen Peterson


______________

Disclosure Hr1


Disclosure Hr2
______________

Scribe
______________

in_PHI_nitti
______________

Jasmine Hr1
Jasmine Hr2
______________

Tom Chittum Hr1
Tom Chittum Hr2
______________

Kevin Courtois
______________

Dr Syberlux
______________

Gary Larrabee Hr1
Gary Larrabee Hr2
______________

Kevin Courtois
______________

Pravdaseeker Hr1
Pravdaseeker Hr2
______________

DECEMBER 2008

Tom Chittum
______________

Crystal River
______________

Stewart Swerdlow Hr1
Stewart Swerdlow Hr2
______________

Janet Swerdlow Hr1
Janet Swerdlow Hr2
______________

Dr. Robin Falkov Hr1
Dr. Robin Falkov Hr2
Dr. Robin Falkov Hr3

JANUARY 2009 ______________

Patriotlad
______________

Patriotlad
______________

Crystal River
______________

Patriotlad
______________

Dr. Robin Falcov
______________

Patriotlad

FEBRUARY 2009


Find UFOs, The Apocalypse, New World Order, Political Analysis,
Alternative Health, Armageddon, Conspiracies, Prophecies, Spirituality,
Home Schooling, Home Mortgages and more, in:
The Rumor Mill News Reading Room


So now we know ... the Hammer didn't drop ...
Posted By: Journey
Date: Wednesday, 2-Jan-2019 19:24:52
www.rumormill.news/114411
Well ... here we are Jan 2 and after the holiday SPELL ... no change in the status quo after all sources said it would happen. No arrests, no change in the political landscape after all that hype about the imminent changes over the last couple weeks. How did I know or feel that things would NOT change one Iota ? I'm even disappointed at the guys over at Infowars in their predictions and usually they have some reasonably accurate ones.
Hmmm ... how did I predict that NOTHING would change ? Well it's pretty simple ... all has been said before year after year after year after year ... need I repeat the last year after year after year line of thought ?
I think not ...
The full of it Fulfords, the Sorcha's sorta wrong sorta right, the QAnon nonsense ... all of it !!! It's all IMO a bunch of wishful thinking BS ! This is exactly why I disappeared off this talk forum as well as many others for a very long SPELL ... due to massive disappointment. Only to come back years later to find the same old slop ... and more massive disappointment yet again. I got tired of the hope slushies that spewed from the many outlets day in day out and come back years later to find the same old crap.
REAl action IS nessecary and none can be seen on ANY horizon. Despite what Trump has been able to do with his hands tied ... not much has changed. The deep state is still entrenched and ain't going anywhere soon.
Ya ya .. I know ... it takes time to clean out the swamp. Well it's been close to 20 years since I started reading this tripe ... might as well be another 10,000 years because it's been about that long since we first started fight this crap. It ain't gonna happen in another 10,000 life times.
I just want out of the game but that isn't going to happen either. There is NO escape ... this is and was a honeytrap and NO one is getting out. This sounds like a defeatist attitude but it is also defeatist to think that there is a way out when there never will be a way out.
I was always the optimist back in the early days of reading this so called good news of a new beginning, a new way, a golden age approaching ... well I say hogwash ! Evil or Satan or Lucifer or Rumplestilskin has a firm grip on this reality and it's not going to change for a Kagillion Brazillion years. And forget about transending this dimension through some sort of ascension ... it's all crap ! disinfo !
The changes we have seen over the last few years (ie. election of a fighter DJT, allegedly on our side) is a very carefully planned diversion to continue the game.
We are still trapped, you can chew your leg off but then get caught in yet another bear trap and when you chew that last leg off you still have two arms, a torso and a head yet to be caught in yet another trap hiding in the long grass where the raptors are waiting to pounce. Remember Jurassic Park, The Lost World ? Don't go into the long grass !!! Keep the sheeple blind and in the long grass so you can't see danger approaching ... that's how predators work ... together.

I am sooo disappointed yet again after yet another holiday season has passed when predictions of mass arrests and justice for all have been predicted and we are yet again all let down. So much for hope ...
Even the smartest among us are surely stupid for falling for this BS time and time again and relaying the disinfo on cue ... which doesn't bode well for the rest of the dumb sheep.
Actually, forget about the dumb sheep because they will never get it ... it's the rest of the smart ones, they are falling for it every time. I suppose they think they are so smart that they cannot be compromised ?
Like I said before ... I just want OUT of this miserably failed experiment. If the so called experts in the metaphysical spheres and the spiritualists are correct then what the hell are we even doing here ? We were all created perfect and now we are all IMPERFECT ? WTF ??? OK Let me get this ... we were all created perfect and we decided to regress ... hmm sounds like a great idea. We had perfection attained and we all decided to jump off a cliff because one idiot decided to and the rest followed ? Seems perfectly sane to me ... lemmings come to mind. I mean how do you feel about that decision ?
And don't give me some crap about some metaphysical point of having to go back down to some basist level staring point to realize where we came from and having to RE-LEARN it all over again. Like we have to become rocks again to relearn our original heritage ? Ok cycles ... once a being has attained the highest climb on the ladder of evolution ... the guy at the top gives you a kick and you fall back down to the bottom again and have to start all over again ? WTF ??? Ok dude yer a rock again on the 3rd dimension ... ha ha ha !!!

It seems to me that the actual GOD we think of as supreme creator is NOT the top dog ... just a demigod who thinks he has real control. And he is the one that kicks you off the ladder when you achieve a certain level of evolution spiritually hence the cycle. Even Lucifer has to follow the rules of Universal law and these laws follow a cycle or cycles within cycles. All is a circle on all levels ... whether it's in Lucy's realm or the Supreme Creators realm.
In the Norse religion there is a hierarchy of the gods where for example, Thor is NOT supreme, even Odin was not supreme who was Thor's Father. He had an expiration date just like a block of cheese. Granted Odin, as a block of cheese, had a very long expiration date. These entities may well have been real and existed as beings well advanced of us humans a very long time ago but were nonetheless more advanced according to the legends.
The problem with any of our religions is that they are based on hierarchy and the gods system of stuff. A GD hierarchy ! Just like a damned military structure ... does that sound like a reasonable assessment of what our supreme being would set up as a fair and reasonable structure of how things will be run ?
So the spiritualist would have you believe that GOD runs things like a military General ? Command and control ... only way to keep the troops in line is the command structure. You can't have command over your troops if the chain of command is not followed.
Sound familiar ? uh huh ...
It is how our civilization has been run since who knows when ... sounds like we are screwed if that is the case. The mass of the pop is/are PRIVATES, grunts, cannon fodder for death and destruction and Lucifer is some moron who thinks he is some kind of General commanding troops in the field. And believe me ... he is an effin MOron ... has no idea what the F he is doing. Not sure how he got so deluded being one of the Supreme Creators right hand men/angels ... the best of the best.

I have been following the Lucifer Conclave posts and have found them to be rather addictive which may not be a good thing because the source of the material is not known. Could be a CIA agent ? disseminating disinfo ? The end of the story will SPELL the facts of what is really behind the posts.
ME being very wary

OK this has become a rant and I think I am done ...
---

If you enjoyed this article,
Please consider a monthly subscription to Rumor Mill News!!


RMN is an RA production.
Articles In This Thread
So now we know ... the Hammer didn't drop ...
Journey -- Wednesday, 2-Jan-2019 19:24:52
The only pay your RMN moderators receive
comes from ads.
Please consider putting RMN in
your ad blocker's whitelist.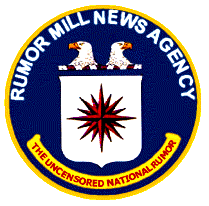 Serving Truth and Freedom
Worldwide since 1996

Politically Incorrect News
Stranger than Fiction
Usually True!
---
Click Widget
or Click Here to contribute.
---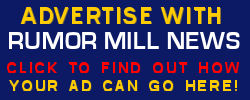 ---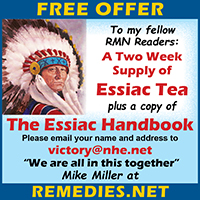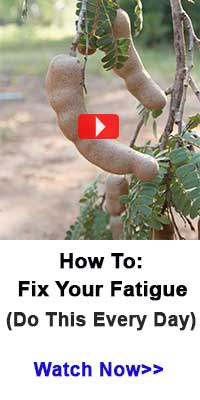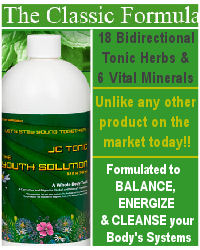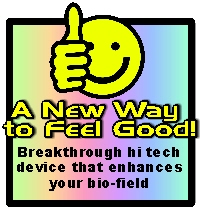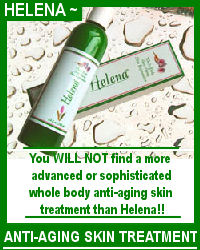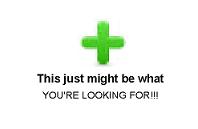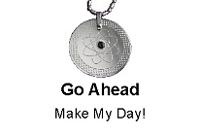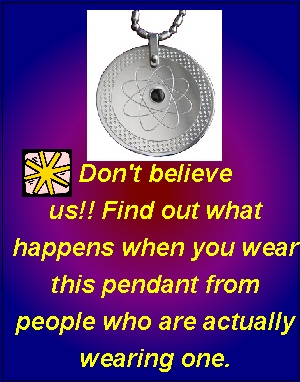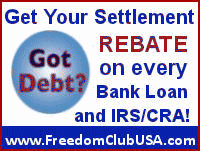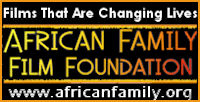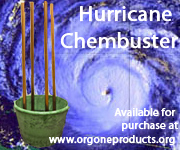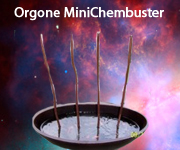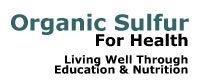 ^


AGENTS WEBPAGES



Provided free to RMN Agents