RMN is Reader Supported

Our Goal for
MAY 6 - JUN 5:
$1,500


Click Widget
or Click Here to contribute.
---
---
Checks & Money Orders:
Raye Allan Smith
P.O. Box 95
Ashtabula, OH 44005
---
Users Online:
102
---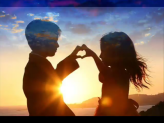 Dewitt Jones' Video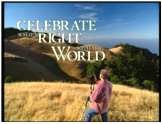 "Celebrate What's Right
With The World"
---
"When the
Starships Fly!"
---
The Theme for The Obergon Chronicles
---
The Obergon Chronicles ebook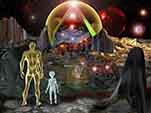 ---
RUMOR MILL
NEWS RADIO
---
CGI ROOM
Common Ground
Independent Media
---
WHAT ARE
THE FACTIONS?
---
THE AMAZING
RAYELAN ALLAN
---
BIORHYTHMS
---
LOTTO PICKS
---
OTHER WAYS TO DONATE
---
---
---


RUMOR MILL NEWS AGENTS WHO'VE BEEN INTERVIEWED ON RUMOR MILL NEWS RADIO
______________

NOVEMBER 2008



Kevin Courtois - Kcbjedi

______________



Dr Robin Falkov


______________



Melinda Pillsbury Hr1




Melinda Pillsbury Hr2


______________



Daneen Peterson


______________



Daneen Peterson


______________

Disclosure Hr1


Disclosure Hr2
______________

Scribe
______________

in_PHI_nitti
______________

Jasmine Hr1
Jasmine Hr2
______________

Tom Chittum Hr1
Tom Chittum Hr2
______________

Kevin Courtois
______________

Dr Syberlux
______________

Gary Larrabee Hr1
Gary Larrabee Hr2
______________

Kevin Courtois
______________

Pravdaseeker Hr1
Pravdaseeker Hr2
______________

DECEMBER 2008

Tom Chittum
______________

Crystal River
______________

Stewart Swerdlow Hr1
Stewart Swerdlow Hr2
______________

Janet Swerdlow Hr1
Janet Swerdlow Hr2
______________

Dr. Robin Falkov Hr1
Dr. Robin Falkov Hr2
Dr. Robin Falkov Hr3

JANUARY 2009 ______________

Patriotlad
______________

Patriotlad
______________

Crystal River
______________

Patriotlad
______________

Dr. Robin Falcov
______________

Patriotlad

FEBRUARY 2009


Find UFOs, The Apocalypse, New World Order, Political Analysis,
Alternative Health, Armageddon, Conspiracies, Prophecies, Spirituality,
Home Schooling, Home Mortgages and more, in:
Rumor Mill News Reading Room, Current Archive


An after thought ...
Posted By: Journey
Date: Wednesday, 1-Apr-2020 02:46:55
www.rumormill.news/143448
In Response To: How do we KNOW what is REALLY in the bags ??? (Journey)
As far as VISUAL confirmation (to clarify) ... what's inside the bags could be mannequins ... we just WON'T KNOW. What we do most likely can KNOW is that the media lies lies lies. Think Wag the Dog ... the numbers are still not adding up to more than a bad flu season so far ... and the time frame for the mass deaths is waaaay behind ... if it's as bad as they are saying it is ... the numbers are WAAAY too low after all this time. Exponential MEANS EXPONENTIAL and I ain't seein it. So I'm thinking this is just another Beta test for the release of even DEADLIER plagues for the near future. Again they are waaay behind schedule for their NWO agenda, hence as Icke likes to put it ... another trigger event to ACCELERATE the timetable just like 911.

Regarding this post at RMN here ...
https://www.rumormillnews.com/cgi-bin/forum.cgi?read=143176

I read through this WHOLE post and the linked article in whole ... it really rang a bell for me in that I caught onto it many years ago about this technology and used it myself designing my own HEMI-SYNC formulas which yielded interesting results.

The section I found most interesting was the part about the ABSOLUTE thing. IT ... (GOD) ... the Even Pool ... absolute stillness (no oscillation, no vibration) has no inherent care about what happens outside of itself. For it cannot perceive anything that does NOT present an oscillation OR Interference patterns that would generate a holographic REALITY which can be recognized internally ie. that which is within it's absolute sphere of OMNIPRESENCE .. otherwise known as undifferentiated pure energy and or consciousness. By undifferentiated, I mean it has NO concern over what actually goes on ... it just IS and continues along it's merry way as it should.
So as this thing is in it's state ... what happens in the dimensions from there on down are inconsequential as far as IT is concerned. ALL it is concerned about IS ... the experience gained and brought back into the ABSOLUTE or the Even Pool of ALL KNOWING ... OMNIPRESENCE ... OMNISCIENCE ... IMHO it seems to lack any form of caring as far as what is actually going on. IF it did ... one would think that with the unlimited power it would naturally possess, it would CARE about what is actually going on but it doesn't ... it CAN'T. And this is what we see waaay down on our PHYSICAL plane ... one of the lowest vibrational levels there is ... anything GOES and the rest be damned.
As one rises into the higher dimensions, there is STILL that which we call or color as EVIL. I do still believe that the higher or closer one gets to the ABSOLUTE still and Even Pool of pure conscious energy state ... the less DISTORTION/EVIL one will encounter. Or would it be even more ? Since ALL springs from the same fountain ... would we not see even more EVIL if it indeed springs from the same fountain, because in the higher planes we can naturally see MORE of what is TRULY vibrating in the energy fields that make up ALL of the dimensions from one level down from the TOP, right to the bottom ? Keep in mind that IF one is immersed in the EVEN POOL of the ABSOLUTE, there is NO expression of itself that IT can be AWARE of because there is NO reflection of itself to look at or perceive.
All of this is truly mind boggling to say the least but I have once again tried to wrap my mind around it. Only way that can bew done is to go beyond the mind. For the mind is just not wired to do so.
My experiences with the Hemi-Sync tech was startling to say the least. I discontinued due to a number of reasons ... a somewhat minor level of fear being one of them. Although I can say for certain that my NATURAL ventures through LUCID dream state has been seriously lacking ANY state of fear. In fact, my dreams used to be full of FEAR and dire situations I would find myself in. NOW this is not the case. NOW when I find myself in a dream state situation where DANGER is present ... it is very quickly overcome and the dream goes on without incident. For instance, I am confronted by some bully ... well he just gets his ass kicked and I walk on WITHOUT fear of ANYONE else who comes along.

A very big turn around of how it used to be about 20 years ago.


I was curious about DMT from when I was a young teen. I decided one day a few years back to try it. It was TRAUMATIC and that is probably an under statement BUT I DON"T regret going THERE. I was ALWAYS an astronaut/psychonaut ... did lots of mushrooms, LSD and so on, Mescaline was always my fave ... only had a small window of opportunity to play with that one but it was a lot of fun.
As far as plant based psychedelics, mushies and cactus are the best. All the rest save for DMT are junk.
Because DMT is a naturally occurring substance produced in the pineal gland, I was NOT afraid of going there as I have had some serious dreams most likely due to that very substance ... OBE's undoubtedly due to a large amount of DMT production in my pineal gland. But watchout ... doing DMT in the way the CULTURE prescribes can be a very DISTURBING experience or very pleasnat depending on current state of mind. If you ain't ready for it ... stay AWAY !!! I THOT I was ready but even as experienced as I was with psychedelics, it hit me like a ton of bricks.
Knowing what I know now about the DMT realms, I am not NEARLY as wary of going back there again. I haven't yet to date but am not nearly as trepidacious as I was just after my 1st trip.
This in no way is a recommendation for ANYONE out there to try this. BUYER beware kinda warning here ... there are things out there that YOU may not want to confront in your current state of mind ... you may not be able to handle it.

It does seem I may have gotten OFF topic here but then that's
just me again. I tend to just let it stream ...
It was mostly about that DECLASS CIA thingy about the Hemi-Sync stuff I got into waaay back in 03. Had some fun with it and still have a GREAT meditation CD that works like as hot damned ... given the right environment and current state of mind.

For those who didn't read that post I reffered to ... I highly recommend reading it ... it brought up a lot of old meoried for me when I used this tech back in the day. I am actually gonna start using it again.
---
RMN is an RA production.
Articles In This Thread
Dead Bodies In Body Bags Inside A Hospital in Spain
GeorgeEaton -- Wednesday, 1-Apr-2020 00:48:47

How do we KNOW what is REALLY in the bags ???
Journey -- Wednesday, 1-Apr-2020 02:46:55

An after thought ...
Journey -- Wednesday, 1-Apr-2020 02:46:55
The only pay your RMN moderators receive
comes from ads.
Please consider putting RMN in
your ad blocker's whitelist.
---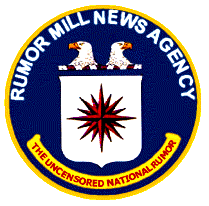 Serving Truth and Freedom
Worldwide since 1996

Politically Incorrect News
Stranger than Fiction
Usually True!
---
Click Widget
or Click Here to contribute.
---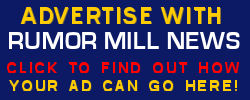 ---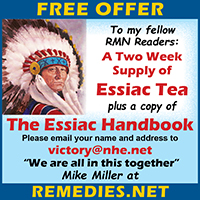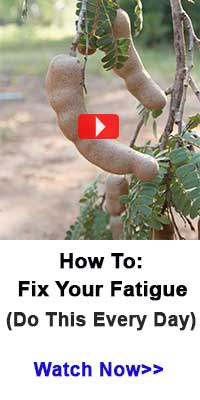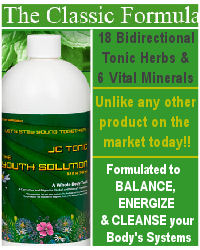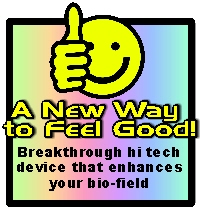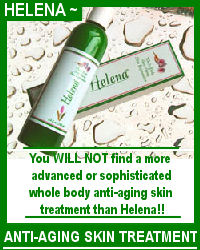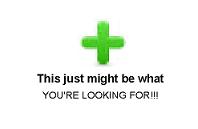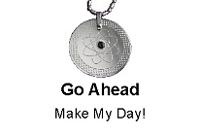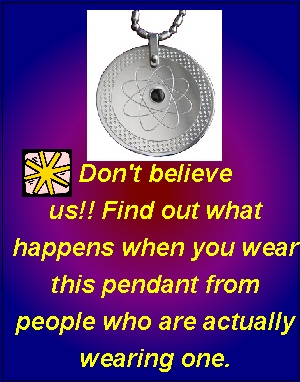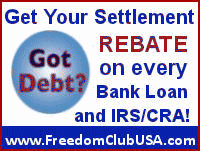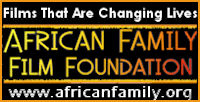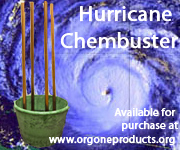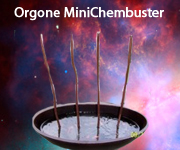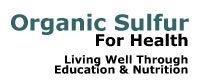 ^


AGENTS WEBPAGES



Provided free to RMN Agents