RMN is Reader Supported

Our Goal for
APR 6 - MAY 5:
$2000


Click Widget
or Click Here to contribute.
---
Checks & Money Orders:
Raye Allan Smith
P.O. Box 95
Ashtabula, OH 44005
---
Users Online:
55
---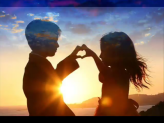 Dewitt Jones' Video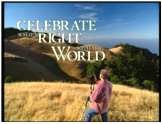 "Celebrate What's Right
With The World"
---
"When the
Starships Fly!"
---
The Theme for The Obergon Chronicles
---
The Obergon Chronicles ebook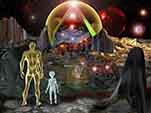 ---
RUMOR MILL
NEWS RADIO
---
CGI ROOM
Common Ground
Independent Media
---
WHAT ARE
THE FACTIONS?
---
THE AMAZING
RAYELAN ALLAN
---
BIORHYTHMS
---
LOTTO PICKS
---
OTHER WAYS TO DONATE
---
---
---


RUMOR MILL NEWS AGENTS WHO'VE BEEN INTERVIEWED ON RUMOR MILL NEWS RADIO
______________

NOVEMBER 2008



Kevin Courtois - Kcbjedi

______________



Dr Robin Falkov


______________



Melinda Pillsbury Hr1




Melinda Pillsbury Hr2


______________



Daneen Peterson


______________



Daneen Peterson


______________

Disclosure Hr1


Disclosure Hr2
______________

Scribe
______________

in_PHI_nitti
______________

Jasmine Hr1
Jasmine Hr2
______________

Tom Chittum Hr1
Tom Chittum Hr2
______________

Kevin Courtois
______________

Dr Syberlux
______________

Gary Larrabee Hr1
Gary Larrabee Hr2
______________

Kevin Courtois
______________

Pravdaseeker Hr1
Pravdaseeker Hr2
______________

DECEMBER 2008

Tom Chittum
______________

Crystal River
______________

Stewart Swerdlow Hr1
Stewart Swerdlow Hr2
______________

Janet Swerdlow Hr1
Janet Swerdlow Hr2
______________

Dr. Robin Falkov Hr1
Dr. Robin Falkov Hr2
Dr. Robin Falkov Hr3

JANUARY 2009 ______________

Patriotlad
______________

Patriotlad
______________

Crystal River
______________

Patriotlad
______________

Dr. Robin Falcov
______________

Patriotlad

FEBRUARY 2009


Find UFOs, The Apocalypse, New World Order, Political Analysis,
Alternative Health, Armageddon, Conspiracies, Prophecies, Spirituality,
Home Schooling, Home Mortgages and more, in:
Rumor Mill News Reading Room, Current Archive


WANTA! BLACK SWAN, WHITE HAT
Posted By: HotCoffee
Date: Saturday, 9-Jan-2021 07:27:46
www.rumormill.news/139589
Was on C2C last night...Hmm...HC

Eagle One to Wanta

Gibby Media Group , Inc is producing a feature documentary film entitled "Eagle One to Wanta". It is the compelling story about President Reagan, and how he brought about the fall of the Soviet Union and ended the Cold War without firing a shot. President Reagan and his secret agent, Ambassador Lee Emil Wanta, masterminded a creative way to financially take down the economy of the Soviet Union( Evil Empire) and put together and negotiated an agreement with Secretary General Mikhail Gorbachev. As a result the Russian Federation was born and future generations throughout the entire world have enjoyed more safety from a nuclear holocaust because of this effort. Working directly under President Reagan as a private citizen, there is a man named Ambassador Lee Wanta. Lee was mandated by President Reagan under the Totten Doctrine [92 U.S. 105, 107 (1875), National Security Decision – Directive Number 166, dated March 27, 1985, inter alia] as a secret agent to be in charge of this effort. In this process Lee Wanta did amass trillions of dollars that were designated to go back to the American people by President Reagan. In his effort to carry out his mandate, Lee Wanta was imprisoned and the monetary funds that were his to distribute as planned were stolen or converted illegally by an organization known as the Federal Reserve System and used by them to this day.

Later in 2006 a US District Court Judge mandated and ordered that these converted funds be returned back to Lee with interest accruals. It's hard to understand why, after eight years since this order was given by a US Judge, that these funds are still retained. When Lee Wanta receives his funds back it will be in the amount of 32.8 trillion dollars. He promised under an oath to President Reagan that after he pays his repatriation taxes on this money he earned as director general in his Austrian based company, Lee has pledged to eliminate overnight our national debt (approximately 18 trillion), and our 1.8 trillion International trade deficit at once. He also will pay certain sovereign nations what they were promised in the Reagan-Mitterrand protocols. This includes the French, Chinese, English and Russian Governments, where billions were promised. With the remaining funds left over he plans to develop and create a high speed rail system for our country and develop new innovative businesses that could employ over 2 million people in the USA alone.

more

and

Ambassador Lee Wanta is President Reagan's Secret Agent who helped take down the Soviet Union, Evil Empire. He is known as 31.2 Trillion Dollar Man. This one hour Newsline update is current as of 11-05-2019. Moderated by Lon Gibby with Ambassador Lee Wanta and special guest Tom Heneghan. This program contains some major breaking news, including the following information.
1. Historical review of Ambassador Lee Wanta's stolen funds, how he was arrested and his personal belongings hijacked and Stolen by the Bush, Clinton & Obama criminal enterprise.The Deep State Swamp or Cabal explained for the first time to nation.
2. Ambassador Lee Wanta's kidnapping by Switzerland under President HW Bush direction. his kidnapping by the NY Police Department, and his kidnapping by the Corporate Criminal State of Wisconsin.


3. NY Federal Judge Allyn Ross dismisses all charges on Wanta and releases him as a free man (supporting documents dockets), only to be immediately kidnapped by the State of Wisconsin on bogus charges under Governor Tommy Thompson. All Lee's s possessions stolen, followed by a rigged kangaroo court, torture and complete human rights taken away.
4. VP Al Gore rescues Wanta from certain assassination and death.
5. The rigged 1992 election that put Clinton in office of the Corporate USA Government.
6. The Stolen 2000 election from Al Gore who remains an elected President of the Corporate USA Government.
7. The fraudulent 2008 election of Barry Soetorro alias Barrack Obama
8. The election of President Trump nearly stolen and the criminal efforts and Coup underway to impeach and remove him. How he is being attacked and why.
9. President Reagan is the last duly elected President explained.
10. The Federal Reserve System is not Federal, not a Bank , is not a Reserve. It is a clearing house for criminal enterprise. Who runs it and why it must be retired. Kenndy's brave efforts to shut it down and assassination. The CIA, Federal Reserve, Bush, Clinto, Soetorro marriage.
11. Clinton's and Bush's, Soetarro ( Alias Obama) massive crimes and criminal enterprise explained impacting nation for last 30 years including 911 information. There ties with Criminal enterprise Marc Rich pardon, ties to Sorros other Globalist criminals, the death of Vince Foster, the efforts to jail, assassinate Ambassador Lee Wanta , the Children defense fund steals 250 million dollars.
12. Congress does nothing about the release of the Wanta funds. Most of Congress are Puppets for the Deep State that control the derivative bloated Banks. Ponzi scheme explained.
13. Efforts to start a Civil War and World War and why they need it to cover up crimes, create money and depopulate.
14. Historical perspective of why the Russian Federation is not the Evil Empire. The general agreement of cooperation signed by Wanta. What is the Reagan Mitterand Wanta funds and why they must be released.

15 The Ukraine used as a CIA operation to launder money, for Bush, Clinton's, Biden involvement.
15. Fake impostures trying to hijack Wanta funds exposed, Michael Cottrell and others . Their work with Argo Trust and Del Marva Timber Trust CIA and Bush companies .
16 How Criminal Enterprise is the enemy that knows no boundaries of Political Party, Race, Gender or age. RICO is the real crime infecting every party and Government organizations. The cabals use and control of the mainstream media.
18. Reagan Mandate to Wanta, what will be done with the Wanta Trillions repatriated, the payment of 35% taxes to US Treasury, new high speed Rail, Veterans program, Student loan payoff, real help for the elderly, medical system that works. New technologies and business development. Pay off of National debt.
19 Why President Trump needs to work with elected President Al Gore to accomplish the goal of the release of the funds under the Reagan Mitterand , Wanta protocols. They both are admonished to work together to get us back to the Constitutional Repubic to protect and defend America from both Domestic and Foreign enemies. This is the second Newsline in the series to help establish the truth and justice.
For more information and documents go to eagleonetowanta.com
Produced by Gibby Media Group, Inc, Distributed by Viking International , LLC. 509-467-1113

video here
---
RMN is an RA production.
Articles In This Thread
WANTA! BLACK SWAN, WHITE HAT
HotCoffee -- Saturday, 9-Jan-2021 07:27:46

CGI's Christ: Leo Wanta $$ - Probably a Chinese-Soviet Counterfeit Operation
RumorMail -- Saturday, 9-Jan-2021 07:27:47
The only pay your RMN moderators receive
comes from ads.
Please consider putting RMN in
your ad blocker's whitelist.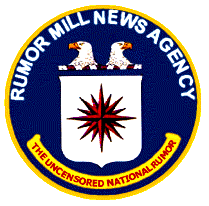 Serving Truth and Freedom
Worldwide since 1996

Politically Incorrect News
Stranger than Fiction
Usually True!
---
Click Widget
or Click Here to contribute.
---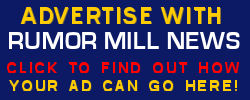 ---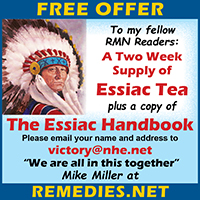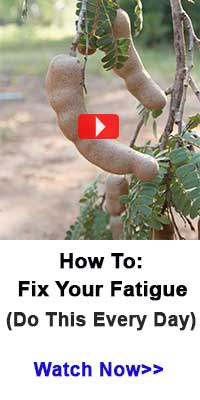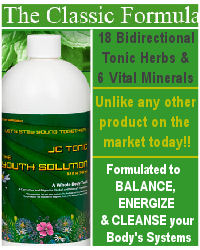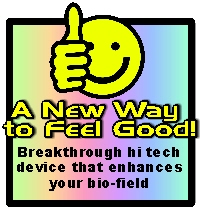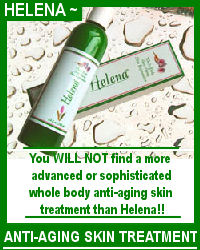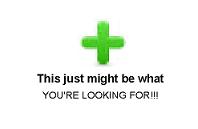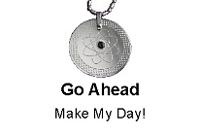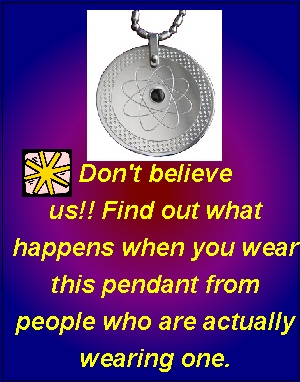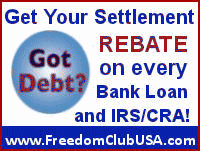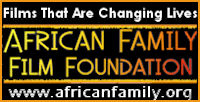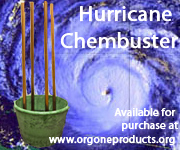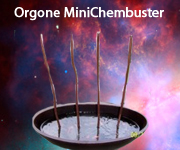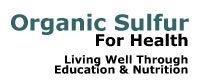 ^


AGENTS WEBPAGES



Provided free to RMN Agents