RMN is Reader Supported

Our Goal for
DEC 6 - MAR 5:
$4000


Click Widget
or Click Here to contribute.
---
(Click image for full-size photo)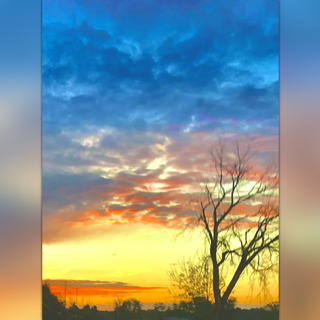 ---
Checks & Money Orders:
Raye Allan Smith
P.O. Box 95
Ashtabula, OH 44005
---
Users Online:
92
---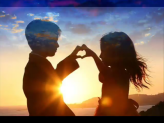 Dewitt Jones' Video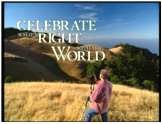 "Celebrate What's Right
With The World"
---
"When the
Starships Fly!"
---
The Theme for The Obergon Chronicles
---
The Obergon Chronicles ebook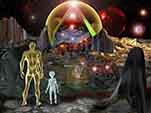 ---
RUMOR MILL
NEWS RADIO
---
CGI ROOM
Common Ground
Independent Media
---
WHAT ARE
THE FACTIONS?
---
THE AMAZING
RAYELAN ALLAN
---
BIORHYTHMS
---
LOTTO PICKS
---
OTHER WAYS TO DONATE
---
---
---


RUMOR MILL NEWS AGENTS WHO'VE BEEN INTERVIEWED ON RUMOR MILL NEWS RADIO
______________

NOVEMBER 2008



Kevin Courtois - Kcbjedi

______________



Dr Robin Falkov


______________



Melinda Pillsbury Hr1




Melinda Pillsbury Hr2


______________



Daneen Peterson


______________



Daneen Peterson


______________

Disclosure Hr1


Disclosure Hr2
______________

Scribe
______________

in_PHI_nitti
______________

Jasmine Hr1
Jasmine Hr2
______________

Tom Chittum Hr1
Tom Chittum Hr2
______________

Kevin Courtois
______________

Dr Syberlux
______________

Gary Larrabee Hr1
Gary Larrabee Hr2
______________

Kevin Courtois
______________

Pravdaseeker Hr1
Pravdaseeker Hr2
______________

DECEMBER 2008

Tom Chittum
______________

Crystal River
______________

Stewart Swerdlow Hr1
Stewart Swerdlow Hr2
______________

Janet Swerdlow Hr1
Janet Swerdlow Hr2
______________

Dr. Robin Falkov Hr1
Dr. Robin Falkov Hr2
Dr. Robin Falkov Hr3

JANUARY 2009 ______________

Patriotlad
______________

Patriotlad
______________

Crystal River
______________

Patriotlad
______________

Dr. Robin Falcov
______________

Patriotlad

FEBRUARY 2009


Find UFOs, The Apocalypse, New World Order, Political Analysis,
Alternative Health, Armageddon, Conspiracies, Prophecies, Spirituality,
Home Schooling, Home Mortgages and more, in:
Rumor Mill News Reading Room, Current Archive


UFO MEETING USA PRESIDENT EISENHOWER
Posted By: GeorgeEaton
Date: Wednesday, 13-Jan-2021 05:52:12
www.rumormill.news/118620
In Response To: Ancient Aliens: Was JFK Silenced? (short Video) A MUST SEE! (GeorgeEaton)
Alien Meeting With President Eisenhower

This is an interesting expose' of the meeting President Eisenhower had with Anuniki aliens. I am certain this event happened, but I do not accept this particular information as fully accurate. It appears to me that new age researchers with an agenda got ahold of some of the information and then started making things up as they went along.

Since we are dealing with exoteric and ethereal information people can make things up on a wholesale basis and the public wouldn't be able to tell the difference. Several glaring "mistakes" or falsehoods were made in this article that reveal that much of this statement is fabricated. One being that the meetings were done with non verbal conversations, that is highly doubtful. They mentioned they could hear them in English with a slight accent, all n their head. Although it is possible some of the aliens might have that ability I question this particular account. The idea that the Anuniki warned the US of the greys is not exactly how it was relayed to us. They told us to beware of the "other" aliens, and there are two species of greys, a tall long nose type and a short species that have almost a non-existent nose. And, the other race is a reptilian species. I was told the reptilian race was a malevolent race and the other grey species were more neutral, and the Nordic Anuniki were benevolent, but had a non-interference policy towards earth.
The Anuniki told US officials that if we got into trouble with the other aliens that they would come to help us out. The other glaring mistake this report reveals is the name of the Anuniki called "Yahweh". That information is 100% false. The entity they are talking about is Enlil, this is documented in the Sumerian cuneiform tablets and was deciphered by Dr. Sitchin. The name Yahweh is a Hebrew name for the name of god, that comes from what is called the "tetragamaton". It is 4 letters without vowels, and has absolutely nothing to do with the Anuniki, Enlil or Enki. Enlil and Enki were Anuniki brothers from Nibiru thousands of years ago, and whether they are still alive today is pure speculation, I seriously doubt it, and they are certainly not gods. They were emissaries for the voyage to earth and development of earth. It is highly possible Enki was dealing with Noah before the flood and told him to build a large boat to survive the deluge. The order to not warn people on earth about the flood/pole shift did not come from Enlil, it came from a committee of Anuniki elders that felt it was best to let the mixture of races to be destroyed since thy were becoming corrupted. Enki, also known as Ea, went against that command and secretly warned Noah because he liked Noah and his family. There were several Anuniki families living in palaces in the Sumerian/Babylon area for hundreds and possibly thousands of years before the flood. They were recalled back to planet Nibiru just before the great flood, which was most likely caused by a pole shift. It was that contact with the Anuniki that the idea and story of Greek gods from the heavens was recorded in stories in Greece and Rome.

There were several reasons the president couldn't go along with what the Anuniki asked. One being that the global energy system is based on oil and coming up with more efficient energy systems would throw the system into chaos. It is possible they wanted the US to be careful with nuclear weapons because their use may cause problems across the galaxy with electro-magnetic bleed over into other dimensions. It was also possible that other planets developed nuclear weapons and it ended in a disaster of self destruction. Having such powerful weapons at a government's disposal can set the stage for self destruction. However, I don't believe the Anuniki wanted the US to disarm themselves, that simply doesn't make sense. It is the natural order of nature to have the ability to defend yourself, whether a family or a nation. Much of these unverified stories about contact between the government and aliens is filled with new age/liberal ideas of personal human development. This fact alone makes me suspicious of the stories and whether they are accurate or not. The concept of a creator god came from the Anuniki as they instructed the Adamic race on how to live and work in a society in harmony and efficiency. The Hebrews then carried that information with them and relayed it to the next generations. However no religion has the absolute truth since the information is incomplete. The bottom line is the Anuniki were not gods, and they are not immortal. It is possible that the Adam race was created by the Anuniki and we share about 98% of their DNA. This crossbreeding was done with the pre-adamic race that resided in the ancient Sumerian region. The Anuniki were involved in our development as human beings and then left the earth.

It must also be realized that the government's agenda with aliens is not focused on the Anunnaki, since they are refusing to share technology with us - but with other aliens that they are gleaning technology from, for military and high technology purposes. This means that the hidden rulers, the globalists for a one world government, are working with the malevolent aliens towards the same agenda of power and control. The wealthy elite want to continue their power and also attain life extension through alien technology. It appears they are setting the stage for World War Three where nuclear weapons will be used and the after effects will be depopulation, and will cause the masses to have a strong incentive to get rid of nuclear weapons. Once they have global government then they can allow "alien disclosure" and the opening of colonization to other planets. This gives the wealthy elite globalists a monopoly on control of the earth and also development of other planets for the future. Whether all of that will actually happen is unknown. There are also many enemies of the globalists that they don't control fully. Namely the US under a Constitutional government is giving the globalists fits. The spirit of liberty has been proven to reside in the hearts and minds of the Europeans, and that is why there is a constant attack on European families and their governments - as if they are the eternal enemies of the international bankers. If an enemy can neutralize them, they can stop any future resistance to the new world order. This is why the socialists are invading the European nations with minorities, pushing abortion, pushing gay lifestyles and degrading white male led families. It is an ongoing war against the very people that established free nations and liberty.

George Eaton
---
RMN is an RA production.
Articles In This Thread
Ancient Aliens: Was JFK Silenced? (short Video) A MUST SEE!
GeorgeEaton -- Wednesday, 13-Jan-2021 05:52:12

UFO MEETING USA PRESIDENT EISENHOWER
GeorgeEaton -- Wednesday, 13-Jan-2021 05:52:12
The only pay your RMN moderators receive
comes from ads.
Please consider putting RMN in
your ad blocker's whitelist.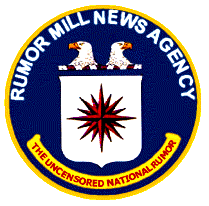 Serving Truth and Freedom
Worldwide since 1996

Politically Incorrect News
Stranger than Fiction
Usually True!
---
Click Widget
or Click Here to contribute.
---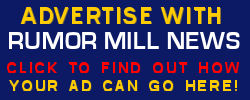 ---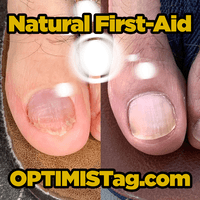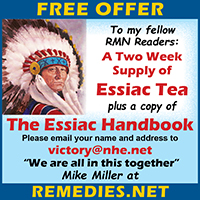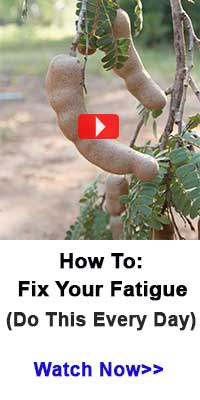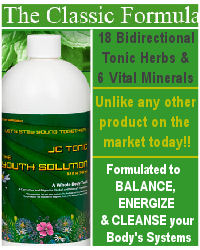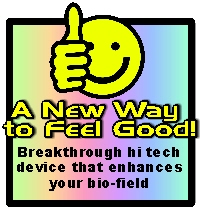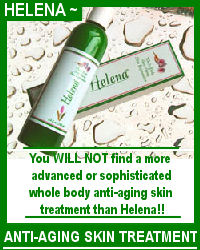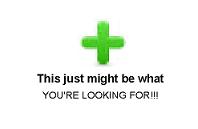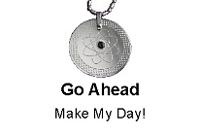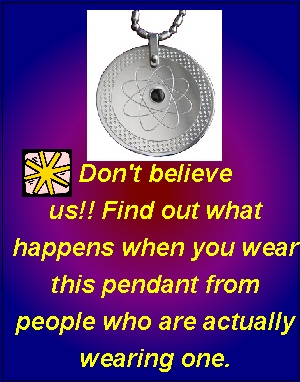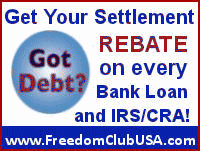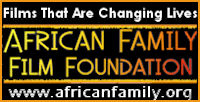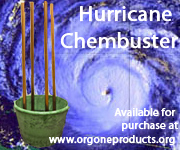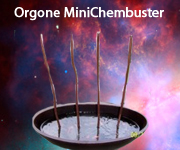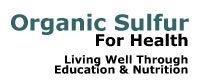 ^


AGENTS WEBPAGES



Provided free to RMN Agents