RMN is Reader Supported

Our Goal for APRIL is: $2500


Click Widget
or Click Here to contribute.
---
Checks & Money Orders:
Raye Allan Smith
P.O. Box 95
Ashtabula, OH 44004
Users Online:
40
---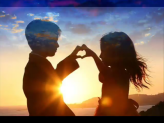 ---
Dewitt Jones' Video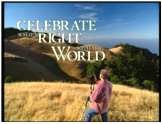 "Celebrate What's Right
With The World"
---
"When the
Starships Fly!"
---
---
Join Rayelan's YahooGroup. Get Breaking News, photos that will warm your heart and more!

Click to join Rayelan
Do you send exciting and timely information to your special emailing group? How about joining the Rumor Mill News Yahoo Group and start sending RMN your emails?

Click to join RUMORMILLNEWS
---
The Theme for The Obergon Chronicles
---
The Obergon Chronicles ebook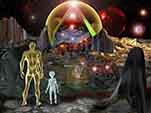 ---
RUMOR MILL
NEWS RADIO
---
RAYELAN.COM
---
COMMON GROUND
INDEPENDENT MEDIA
---
RMN 2012
Earthquake Link List!
Compiled by Earthgrid!
---
THE OBERGON
CHRONICLES
---
DIANA, QUEEN
OF HEAVEN
---
THE DIANA FORUM
---
ACTIVATED CELLULAR MEMORY
---
TEMPLAR PROSPERITY MEDITATION
---
WHAT ARE
THE FACTIONS?
---
THE AMAZING
RAYELAN ALLAN
---
BIORHYTHMS
---
LOTTO PICKS
---
OTHER WAYS TO DONATE
---
DIANA,
QUEEN OF HEAVEN:
The New World Religion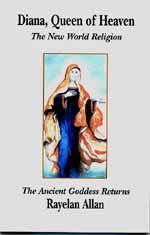 ---
---


RUMOR MILL NEWS AGENTS WHO'VE BEEN INTERVIEWED ON RUMOR MILL NEWS RADIO
______________

NOVEMBER 2008



Kevin Courtois - Kcbjedi

______________



Dr Robin Falkov


______________



Melinda Pillsbury Hr1




Melinda Pillsbury Hr2


______________



Daneen Peterson


______________



Daneen Peterson


______________

Disclosure Hr1


Disclosure Hr2
______________

Scribe
______________

in_PHI_nitti
______________

Jasmine Hr1
Jasmine Hr2
______________

Tom Chittum Hr1
Tom Chittum Hr2
______________

Kevin Courtois
______________

Dr Syberlux
______________

Gary Larrabee Hr1
Gary Larrabee Hr2
______________

Kevin Courtois
______________

Pravdaseeker Hr1
Pravdaseeker Hr2
______________

DECEMBER 2008

Tom Chittum
______________

Crystal River
______________

Stewart Swerdlow Hr1
Stewart Swerdlow Hr2
______________

Janet Swerdlow Hr1
Janet Swerdlow Hr2
______________

Dr. Robin Falkov Hr1
Dr. Robin Falkov Hr2
Dr. Robin Falkov Hr3

JANUARY 2009 ______________

Patriotlad
______________

Patriotlad
______________

Crystal River
______________

Patriotlad
______________

Dr. Robin Falcov
______________

Patriotlad

FEBRUARY 2009



Find UFOs, The Apocalypse, New World Order, Political Analysis,
Alternative Health, Armageddon, Conspiracies, Prophecies, Spirituality,
Home Schooling, Home Mortgages and more, in:
The Rumor Mill News Reading Room


With Hillary Clinton`s Health Concerns We Have The Globalists On The Ropes
Posted By: RumorMail
Date: Monday, 12-Sep-2016 20:51:37
Aww the NWO boys are pouting!

It is no secret that the globalist and International Bankers have had Hillary Clinton in their sights to continue the goal of globalism and a one world government. Up until now there seemed to be little to no real way of stopping the avalanche of corruption that has been forming for the eventual divide and conquer of the masses. We need to seize this moment and capitalize on it in the name of restoring the Republic. She is unfit to serve as Commander-in-Chief and the world now sees it.

Hillaryís health concerns could do what the FBI was unable to do and the many investigations in her life of professional corruption before and that is bring down on of the most powerful and influential people in politics today. Mired in deception and lies, escaping like Houdini in a straight jacket, she seemed to be like the real Teflon Don that was prematurely given to mobster John Gotti. Slick as a water slide and sly like a fox Madame corrupt herself has been able to use her political connections to dodge even the most sharpest of factual sharpshooters. Whenever the truth arrow was shot in her direction she called on her conniving elitist friends and it was all swept under the rug. This, however, will be harder to do for the globalist machine.

The tactics of the elites agenda was on display in the way they were able to manipulate the DNC and turn Bernie Sanders into someone who acts like he is in hiding now. Through leaked emails that led to the resignation of DNC Chairman Debbie Wassermann Schultz, the goal all along was to get Hillary into the White House and orchestrate the world government from the Oval Office much like the puppets before her. Now with a stumbling block that will be hard to avoid the game looks to be leveling back to the side of the American people.

There is talk now that the DNC is secretly talking about a replacement to Hillary since this last episode that until now they were able to shake off and control the spin. Now, this coupled with her actions during the DNC convention and the many coughing attacks that have become regular with her it is looking like the party may be in trouble with Trumpís numbers even are in some polls now a couple percentage points ahead. This spells trouble for the agenda and we can put an end to it all together.

Her actions during this campaign has been odd before this with her going over 270 days without giving a press conference. That has to be unheard of for someone seeking the highest office in the Land. Odd indeed, and Donald Trump along with many other people are asking why. There has been reports of her having everything from simple allergies to severe Parkinsonís disease. While I can not say for sure what is wrong with her the collective evidence that something plagues is overwhelming and clearly she is hiding something.

The elites chosen one is all but down and the elites themselves could be on the ropes. Like the great boxer Mohammed Ali, we can not let them do the rope-a-dope strategy on us. It is time to attack the opponent with calculated strike and precision accuracy. She is unfit on many levels and getting close to impossible for them to maintain the strong, responsible facade she has pretended to have for decades. This is not a war against Hillary, but a war to stop globalism and the coming one world government. With Hillary Clinton in the White House the United Nations gains more power, the Supreme Courtís influence shifts towards more liberty taken legislation, and we continue in the abyss of perpetual and global wars. They are on the ropes and now is not the time to jab. It is time to swing away and with accuracy, tenacity, and with a method to restore the Republic.
---

If you enjoyed this article,
Please consider a monthly subscription to Rumor Mill News!!


RMN is an RA production.
Articles In This Thread
With Hillary Clinton`s Health Concerns We Have The Globalists On The Ropes
RumorMail -- Monday, 12-Sep-2016 20:51:37
The only pay your RMN moderators receive
comes from ads.
Please consider putting RMN in
your ad blocker's whitelist.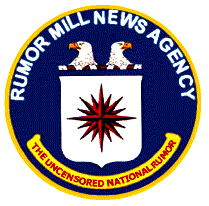 Serving Truth and Freedom
Worldwide since 1996

Politically Incorrect News
Stranger than Fiction
Usually True!
---

Click Widget
or Click Here to contribute.
---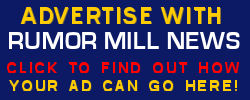 ---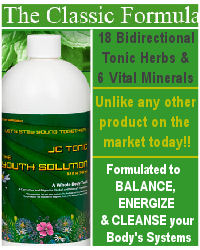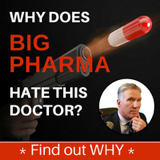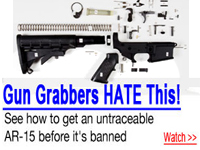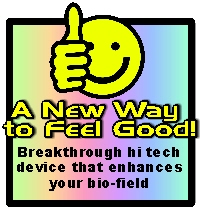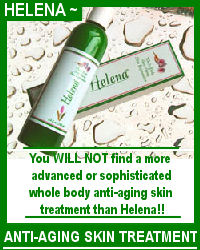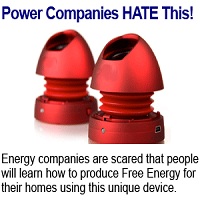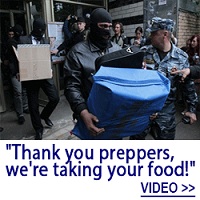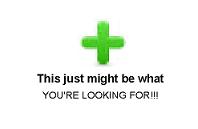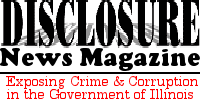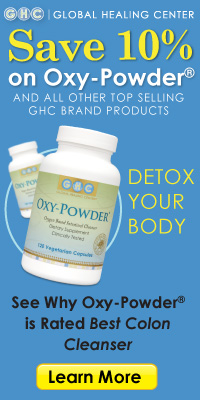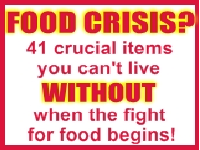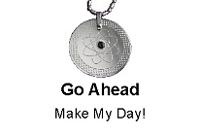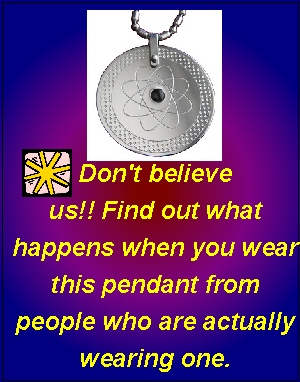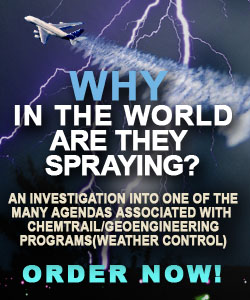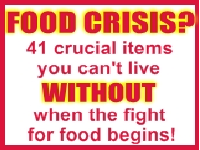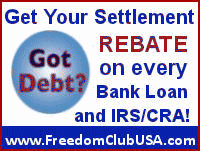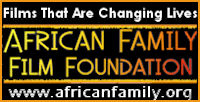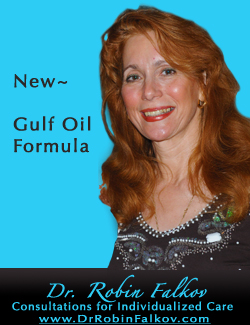 ^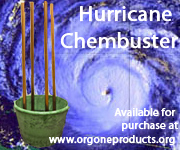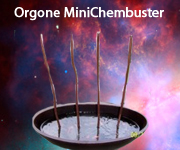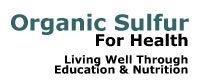 ^


AGENTS WEBPAGES



Provided free to RMN Agents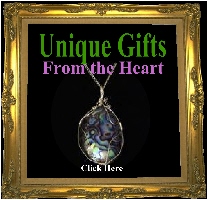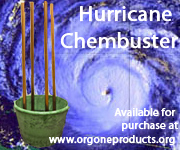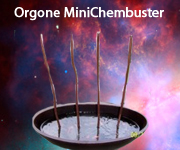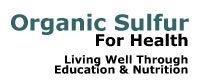 TEMPLAR PROSPERITY MEDITATION



^


AGENTS WEBPAGES



Provided free to RMN Agents