RMN is Reader Supported

Our Goal for APRIL:
$3000


Click Widget
or Click Here to contribute.
---
Checks & Money Orders:
Raye Allan Smith
P.O. Box 95
Ashtabula, OH 44004
---
Users Online:
55
---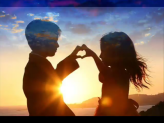 ---
Dewitt Jones' Video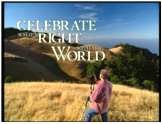 "Celebrate What's Right
With The World"
---
"When the
Starships Fly!"
---
---
Join Rayelan's YahooGroup. Get Breaking News, photos that will warm your heart and more!

Click to join Rayelan
Do you send exciting and timely information to your special emailing group? How about joining the Rumor Mill News Yahoo Group and start sending RMN your emails?

Click to join RUMORMILLNEWS
---
The Theme for The Obergon Chronicles
---
The Obergon Chronicles ebook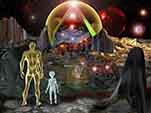 ---
RUMOR MILL
NEWS RADIO
---
RAYELAN.COM
---
CGI ROOM
Common Ground
Independent Media
---
RMN 2012
Earthquake Link List!
Compiled by Earthgrid!
---
THE OBERGON
CHRONICLES
---
DIANA, QUEEN
OF HEAVEN
---
THE DIANA FORUM
---
ACTIVATED CELLULAR MEMORY
---
TEMPLAR PROSPERITY MEDITATION
---
WHAT ARE
THE FACTIONS?
---
THE AMAZING
RAYELAN ALLAN
---
BIORHYTHMS
---
LOTTO PICKS
---
OTHER WAYS TO DONATE
---
DIANA,
QUEEN OF HEAVEN:
The New World Religion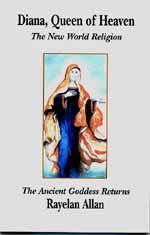 ---
---


RUMOR MILL NEWS AGENTS WHO'VE BEEN INTERVIEWED ON RUMOR MILL NEWS RADIO
______________

NOVEMBER 2008



Kevin Courtois - Kcbjedi

______________



Dr Robin Falkov


______________



Melinda Pillsbury Hr1




Melinda Pillsbury Hr2


______________



Daneen Peterson


______________



Daneen Peterson


______________

Disclosure Hr1


Disclosure Hr2
______________

Scribe
______________

in_PHI_nitti
______________

Jasmine Hr1
Jasmine Hr2
______________

Tom Chittum Hr1
Tom Chittum Hr2
______________

Kevin Courtois
______________

Dr Syberlux
______________

Gary Larrabee Hr1
Gary Larrabee Hr2
______________

Kevin Courtois
______________

Pravdaseeker Hr1
Pravdaseeker Hr2
______________

DECEMBER 2008

Tom Chittum
______________

Crystal River
______________

Stewart Swerdlow Hr1
Stewart Swerdlow Hr2
______________

Janet Swerdlow Hr1
Janet Swerdlow Hr2
______________

Dr. Robin Falkov Hr1
Dr. Robin Falkov Hr2
Dr. Robin Falkov Hr3

JANUARY 2009 ______________

Patriotlad
______________

Patriotlad
______________

Crystal River
______________

Patriotlad
______________

Dr. Robin Falcov
______________

Patriotlad

FEBRUARY 2009



Find UFOs, The Apocalypse, New World Order, Political Analysis,
Alternative Health, Armageddon, Conspiracies, Prophecies, Spirituality,
Home Schooling, Home Mortgages and more, in:
The Rumor Mill News Reading Room


3 Elderberry Benefits to Boost Your Wellness
Posted By: GHCHealth
Date: Thursday, 25-Aug-2016 16:37:33
Elderberry, scientific name Sambucus nigra, comes from the elder tree, which is native to Europe and parts of Asia and Africa. It also grows across the United States and Canada. Many cultures have appreciated and relied on the elder tree for everything from musical instruments to food and medicine. In medieval Europe, the elder tree was revered as holy and reputed to have health-preserving and restorative properties.[1] For centuries, folk remedies in the form of teas, poultices, creams, and salves have all been produced from the elderberry and used to encourage good health, alleviate respiratory distress, and soothe irritated skin.

Alternatively called the "tree of music," the wood from the elder tree is hard and well-suited for making instruments. The genus name, Sambucus, actually comes from the flutes the ancient Greeks carved from hollowed elder tree stems. The Sambuca, a large triangular harp from Europe, was also named after the tree from which it came.[2] Woven baskets are another common use for elder wood; twigs are soaked in elderberry dye, dried, and then woven into designs with other twigs of contrasting colors. Other uses for elderberry wood include blowguns, combs, pegs, arrow shafts, and spindles for spinning yarn.[1]


Elderberry in Folk Medicine


Believed to help everything from arthritis to livestock ailments, the elder tree and its products have been used in traditional medicine for centuries.[1, 7] Elderberries and elderflowers have traditionally been consumed or applied topically to remedy pain, swelling, infections, respiratory ailments, and skin conditions.[8] From Europe to the United States, poultices and preparations have been used to expedite wound healing and prevent infection.[9] Although recent science isn't in complete agreement, traditional mindsets have believed that elderberry helps ward off a cold or flu and elderflower tea can break a fever.[1]


Health Benefits of Elderberry


Although scientific interest in traditional medicine has surged in recent years, Traditional European Medicine is largely unexplored when compared to Traditional Chinese Medicine. Fortunately, Eastern European folk remedies (which include elderberry) have been preserved and passed down.[10] Ongoing studies are evaluating and better establishing the benefits of elderberry.[11]


1. Promotes General Health and Wellness


One of the elder's greatest strengths is the nutritional content of elderberries. Elderberries contain flavonoids that are rich in antioxidants that help protect cells from free radical damage. A diet high in flavonoids can help lower the risk of developing chronic diseases.[12] Elderberries actually rank higher than blueberries, blackberries, and even goji berries in both flavonoids[13] and vitamin C content.[2]

Like the berries, elderflowers are a good source of vitamin C but also have immune-strengthening compounds.[2] Elderflower tea can be used to aid indigestion, edema, or a headache. The leaves may ease discomfort associated with constipation as it has a slight laxative effect.[1]




2. May Alleviate Some Flu and Cold Symptoms


Preliminary research suggests elderberry may help offer a positive influence to some symptoms associated with cold or flu, but more rigorous research is necessary to verify these claims. Scientists have noticed a decrease in congestion and symptom duration when conventional therapies are supplemented with elderberry. The compounds in elderberries and elderflowers may reduce mucosal membrane inflammation and help alleviate congestion.[9]

In one study, subjects suffering from influenza-like symptoms were given elderberry syrup. Those who consumed the elderberry noticed significant symptom relief about 4 days earlier than the subjects given a placebo.[7] A similar study found that subjects given elderberry extract improved within a 48-hour period. More than a quarter of all subject were completely void of symptoms, and over half showed significant improvement. Only 16% of the placebo group reported improvements and none experienced a complete recovery.[14]


3. Supports Healthy Looking Skin


Elderberry, elderflower, and elder leaf concoctions have long been used to address skin ailments in both humans and animals. As a bath or wash, the flowers and leaves promote cleanliness at a microscopic level and provide some relief from wounds, sprains, sores, and bruises. The flowers may also improve complexion by toning and softening skin.[1] Short-term exposure to the anthocyanins in elderberry is thought to improve skin appearance.[11, 15]


Elderberry Foods


Across the globe, elderflowers and elderberries have been incorporated into many types of cuisine. Flowers and berries are made into flavorful syrups or baked into pancakes and muffins. They can even be dipped in batter and fried. The berries make distinctive pies, jams, jellies, candies, and sauces.[2, 3]

Elderberry is also used to brew beverages. Medicinal teas and elderberry wine are made from either the flowers or berries. Sambuca, an Italian liqueur, is made with anise, and elderberries. Socată, a traditional carbonated Romanian drink, is made by boiling elderflowers with lemon and sugar and fermenting the mixture for 3-6 days.[4]

Raw berries are not often eaten intentionally because they tend to taste tart or bitter and can even cause illness.[5] Elderberries contain cyanogenic glycosides, or cyanoglycosides, which can cause a drop in blood pressure, abdominal cramping, headache, vomiting, and other unpleasant symptoms that may require medical attention. Elderberries are not the only food to contain cyanoglycosides; yucca (tapioca), lima beans, almonds, sorghum, apple seeds, cherry juice, and bamboo shoots also contain cyanoglycosides. Like elderberries, these foods are quite safe to eat when properly prepared.[6]


How to Find Elderberry


One of the most significant benefits of the elderberry is its action against some types of harmful organisms. In fact, that's one of its most attractive features for those who participate in natural health.[7] Elderberry extracts, syrups, tinctures, lotions, capsules, and teas are available for purchase at many retailers.

Have you used any elderberry products? Tell us about your experience in the comments!




3 Elderberry Benefits to Boost Your Wellness
---

If you enjoyed this article,
Please consider a monthly subscription to Rumor Mill News!!


RMN is an RA production.
The only pay your RMN moderators receive
comes from ads.
Please consider putting RMN in
your ad blocker's whitelist.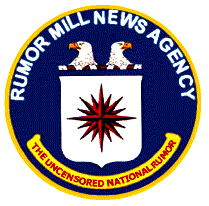 Serving Truth and Freedom
Worldwide since 1996

Politically Incorrect News
Stranger than Fiction
Usually True!
---
Click Widget
or Click Here to contribute.
---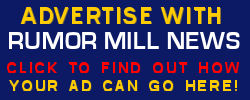 ---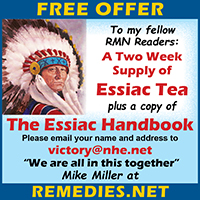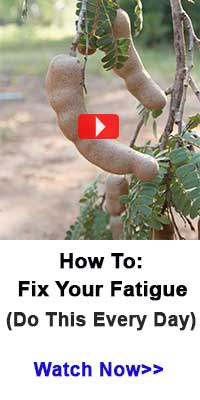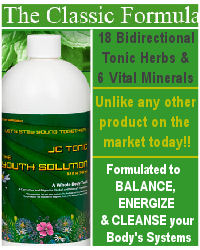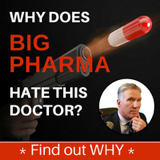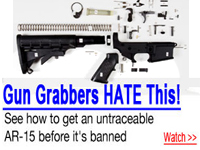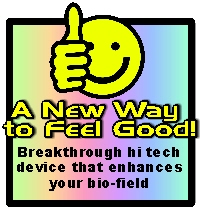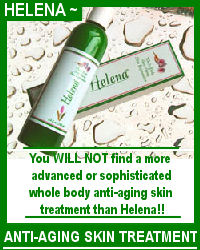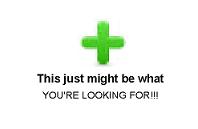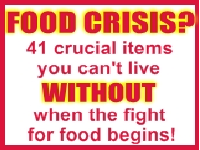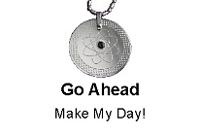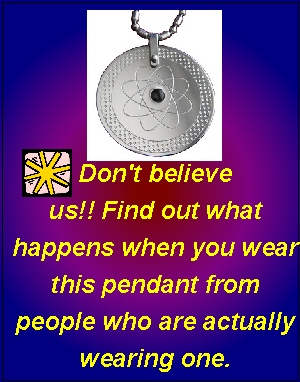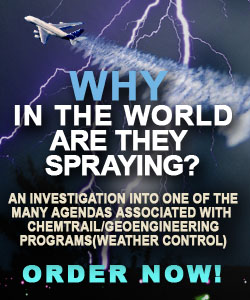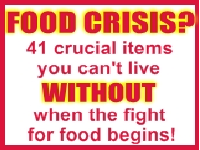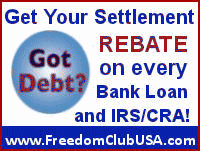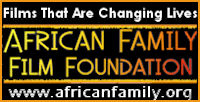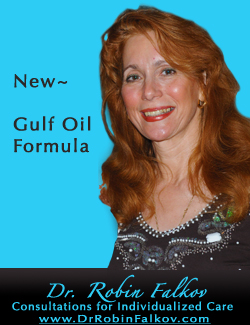 ^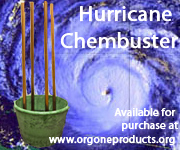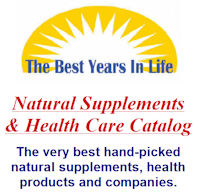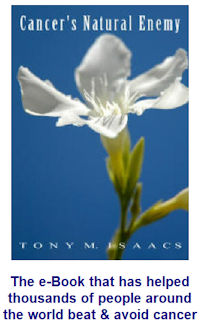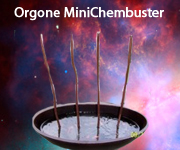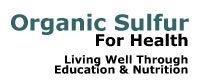 ^


AGENTS WEBPAGES



Provided free to RMN Agents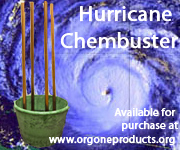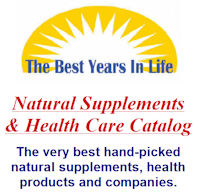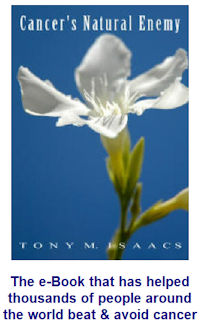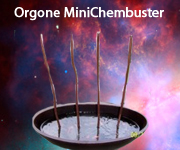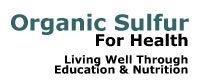 TEMPLAR PROSPERITY MEDITATION



^


AGENTS WEBPAGES



Provided free to RMN Agents