RMN is Reader Supported

Our Goal for JUNE:
$2500


Click Widget
or Click Here to contribute.
---
Checks & Money Orders:
Raye Allan Smith
P.O. Box 95
Ashtabula, OH 44004
---
Users Online:
35
---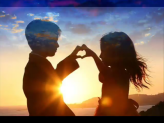 ---
Dewitt Jones' Video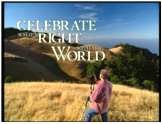 "Celebrate What's Right
With The World"
---
"When the
Starships Fly!"
---
---
Join Rayelan's YahooGroup. Get Breaking News, photos that will warm your heart and more!

Click to join Rayelan
Do you send exciting and timely information to your special emailing group? How about joining the Rumor Mill News Yahoo Group and start sending RMN your emails?

Click to join RUMORMILLNEWS
---
The Theme for The Obergon Chronicles
---
The Obergon Chronicles ebook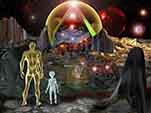 ---
RUMOR MILL
NEWS RADIO
---
RAYELAN.COM
---
CGI ROOM
Common Ground
Independent Media
---
RMN 2012
Earthquake Link List!
Compiled by Earthgrid!
---
THE OBERGON
CHRONICLES
---
DIANA, QUEEN
OF HEAVEN
---
THE DIANA FORUM
---
ACTIVATED CELLULAR MEMORY
---
TEMPLAR PROSPERITY MEDITATION
---
WHAT ARE
THE FACTIONS?
---
THE AMAZING
RAYELAN ALLAN
---
BIORHYTHMS
---
LOTTO PICKS
---
OTHER WAYS TO DONATE
---
DIANA,
QUEEN OF HEAVEN:
The New World Religion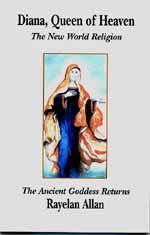 ---
---


RUMOR MILL NEWS AGENTS WHO'VE BEEN INTERVIEWED ON RUMOR MILL NEWS RADIO
______________

NOVEMBER 2008



Kevin Courtois - Kcbjedi

______________



Dr Robin Falkov


______________



Melinda Pillsbury Hr1




Melinda Pillsbury Hr2


______________



Daneen Peterson


______________



Daneen Peterson


______________

Disclosure Hr1


Disclosure Hr2
______________

Scribe
______________

in_PHI_nitti
______________

Jasmine Hr1
Jasmine Hr2
______________

Tom Chittum Hr1
Tom Chittum Hr2
______________

Kevin Courtois
______________

Dr Syberlux
______________

Gary Larrabee Hr1
Gary Larrabee Hr2
______________

Kevin Courtois
______________

Pravdaseeker Hr1
Pravdaseeker Hr2
______________

DECEMBER 2008

Tom Chittum
______________

Crystal River
______________

Stewart Swerdlow Hr1
Stewart Swerdlow Hr2
______________

Janet Swerdlow Hr1
Janet Swerdlow Hr2
______________

Dr. Robin Falkov Hr1
Dr. Robin Falkov Hr2
Dr. Robin Falkov Hr3

JANUARY 2009 ______________

Patriotlad
______________

Patriotlad
______________

Crystal River
______________

Patriotlad
______________

Dr. Robin Falcov
______________

Patriotlad

FEBRUARY 2009



Find UFOs, The Apocalypse, New World Order, Political Analysis,
Alternative Health, Armageddon, Conspiracies, Prophecies, Spirituality,
Home Schooling, Home Mortgages and more, in:
The Rumor Mill News Reading Room


The Mustard Seed: Humble Herb or Powerful Superfood?
Posted By: GHCHealth
Date: Monday, 1-Aug-2016 13:15:43
Mustard seeds may not look like anything special but they are actually loaded with nutrients and can be exceptionally beneficial for the human body. Mustard seeds are important for a variety of reasons and it's used all across the globe for a variety of purposes – many of which are related directly to health and wellness.

But, how often do you read about mustard seed in the headlines? Never. The mustard seed is largely overlooked and underappreciated. It seems that, because there is not an ongoing conversation about mustard seed, it has become a "humble herb." However, it has much of which to be proud. Let's first take a look at how the mustard seed benefits the body, its nutritional value, the various types of mustard, and its role as it pertains to nutrition.

Four Ways the Mustard Seed Benefits the Body


Mustard seeds offer many health benefits. Here are four of the most significant.


1. Phytonutrients


Mustard seeds are rich in phytonutrients, which are bioactive food components that support various physiological functions. They enhance the immune system and have anti-inflammatory, anti-allergic, anti-aging, neuroprotective, and antioxidant properties.[1]


2. Myrosinase


The Myrosinase enzyme, which is found in mustard seeds[2] is the only enzyme that can break down glucosinolates into absorbable nutrients.[3]


3. Alpha-Linolenic Acid


Mustard seeds contain alpha-linolenic acid (ALA), which helps support normal cardiovascular health.[4] ALA is a plant-based omega-3 fatty acid that has been tested as a possible measure for lowering triglycerides, lowering blood pressure, reducing inflammation, and inhibiting clotting.[5]


4. Asthma Prevention


In animal studies, white mustard seeds have shown to be an effective asthma therapy. In a 2014 study, researchers concluded that white mustard seed cataplasm is a novel choice for anti-asthma therapy, and the overall assessment will soon be performed at the molecular level.[6]

Although the therapeutic benefits are nothing to scoff at, the true benefit of the mustard seed is its nutritional value.


Nutritional Value of the Mustard Seed


Mustard seeds are among the most nutritious foods on the planet. They contain minerals such as calcium, iron, magnesium, phosphorus, potassium, sodium, and zinc. Mustard seeds are an abundant source of vitamins as well: Vitamin C, thiamin, riboflavin, niacin, folate, vitamin B12, and more.[7]

Mustard plants also accumulate selenium, which is an important nutrient in its own right.[8] In fact, the human body cannot function properly without enough selenium. As a nutrient, selenium enhances the body's own natural capabilities.

Quick History of the Mustard Seed


Mustard seeds are found all across the world and their benefits have been known for thousands of years. The earliest recorded mention of the mustard seed took place in India in the 5th century BC. It's found in a story of Gautama Buddha. The story tells of a grieving mother sent on a quest to collect mustard seeds. It's a parable about loss and acceptance, intended to comfort those who lost a loved one.

Mustard seeds are mentioned in Jewish and Christian religious texts dating back two thousand years. The use of the mustard seed in such contexts demonstrates just how significant the herb has been in daily life, as each of these examples used the seed as a familiar object that was easily relatable to the general public.

Mustard seeds are still in use today. Even though we usually don't think of the seeds themselves, we consume mustard as a condiment. Mustard remains one of the most popular condiments in the United States, with more than twelve ounces of mustard consumed annually by every American.


What Is Mustard Made Of?


Mustard can have many, varied ingredients, depending on the type of mustard. The primary ingredient, however, is always the same: mustard seeds.

Most prepared mustard is some combination of powdered mustard seed, vinegar, and water. Others contain additional ingredients like oil, honey, sweeteners, and even beer or wine.

Yellow mustard is the most commonly used mustard in the United States. It's mild and sometimes colored with turmeric. Dijon mustard gets some of its taste from vinegar and wine. Honey mustard is simply a combination of regular mustard and honey.

Even though most people recognize just a few types of mustard, there are literally thousands of brands and variations. Every year, mustard aficionados gather in Middleton, Wisconsin for the National Mustard Day and the opportunity to sample or buy up to 450 different types of mustard.

The complementary ingredients in mustard have a significant impact on a mustard's nutritional value.


Is Mustard Healthy?


Because of additional ingredients, certain types of mustard are healthier than others. For example, a basic mustard made from organic seeds, distilled water, and organic apple cider vinegar has far more nutritional value than a mustard loaded with artificial sweeteners or alcohol.

In general, mustard is a low-calorie food, but that doesn't automatically make it healthy. Artificial ingredients may not increase the calorie count but they can be unhealthy in other ways. It is important to focus on nutrition instead of counting calories. There is more to health than surface-level numbers. Quality nutrition is a key pillar of health and wellness, not body weight or calorie count.


Why Nutrition Is Important


Nutrition is a cornerstone of true wellness. Many people consider wellness to be maintaining a certain weight, running a mile in a certain amount of time, or simply not feeling ill. Those are all important indicators, but true wellness is when the body can carry out its normal physiological functions, including its natural self-healing mechanisms. Just give your body the proper nutritional fuel it needs, and it will take care of the rest.

If you only think of mustard as a bright yellow hot dog topping, you're not going far enough in appreciating its healthful benefits. Natural mustard seed contains phytonutrients, enzymes, and selenium. Next time you're shopping for condiments, leave the bright yellow stuff on the shelf and look for something the residents of Middleton would approve of. There are many mustards that contain natural ingredients, including whole mustard seeds. They're healthy and delicious.

Do you have a recommendation? Leave a comment below and tell us about it.


References









The Mustard Seed: Humble Herb or Powerful Superfood?
---

If you enjoyed this article,
Please consider a monthly subscription to Rumor Mill News!!


RMN is an RA production.
The only pay your RMN moderators receive
comes from ads.
Please consider putting RMN in
your ad blocker's whitelist.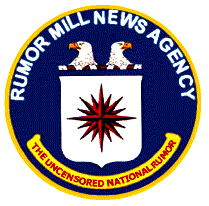 Serving Truth and Freedom
Worldwide since 1996

Politically Incorrect News
Stranger than Fiction
Usually True!
---
Click Widget
or Click Here to contribute.
---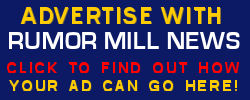 ---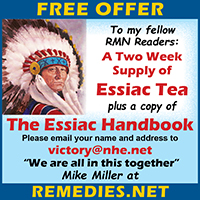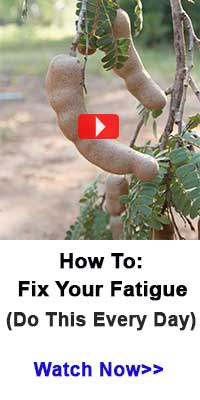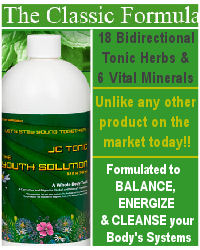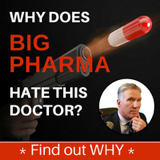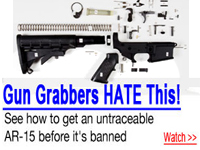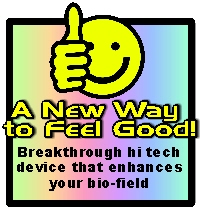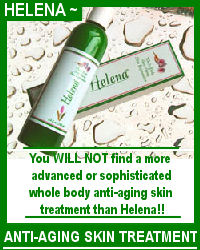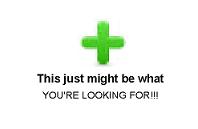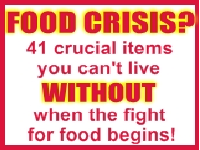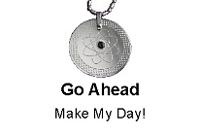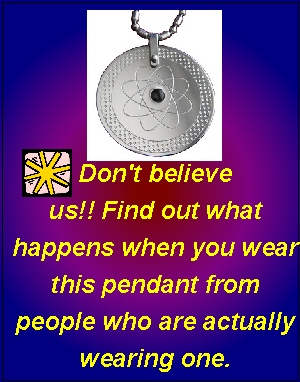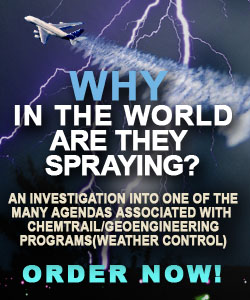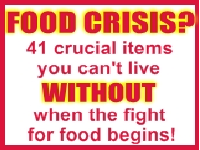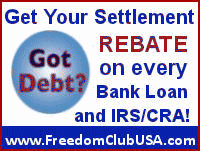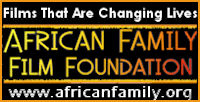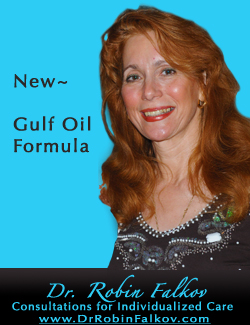 ^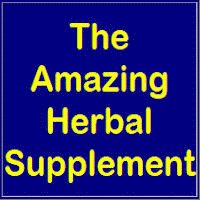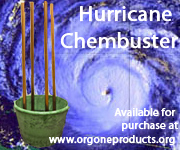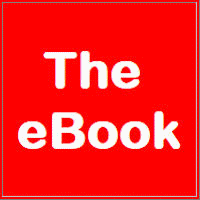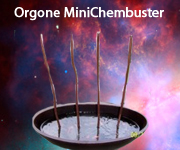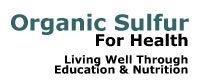 ^


AGENTS WEBPAGES



Provided free to RMN Agents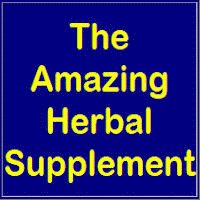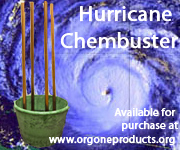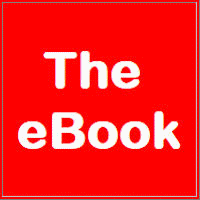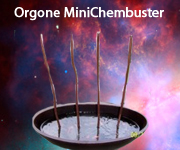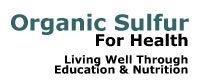 TEMPLAR PROSPERITY MEDITATION



^


AGENTS WEBPAGES



Provided free to RMN Agents