RMN is Reader Supported

Our Goal for JUNE:
$2500


Click Widget
or Click Here to contribute.
---
Checks & Money Orders:
Raye Allan Smith
P.O. Box 95
Ashtabula, OH 44004
---
Users Online:
99
---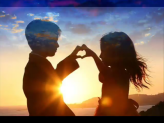 ---
Dewitt Jones' Video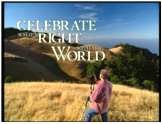 "Celebrate What's Right
With The World"
---
"When the
Starships Fly!"
---
---
Join Rayelan's YahooGroup. Get Breaking News, photos that will warm your heart and more!

Click to join Rayelan
Do you send exciting and timely information to your special emailing group? How about joining the Rumor Mill News Yahoo Group and start sending RMN your emails?

Click to join RUMORMILLNEWS
---
The Theme for The Obergon Chronicles
---
The Obergon Chronicles ebook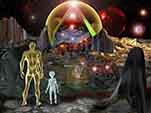 ---
RUMOR MILL
NEWS RADIO
---
RAYELAN.COM
---
CGI ROOM
Common Ground
Independent Media
---
RMN 2012
Earthquake Link List!
Compiled by Earthgrid!
---
THE OBERGON
CHRONICLES
---
DIANA, QUEEN
OF HEAVEN
---
THE DIANA FORUM
---
ACTIVATED CELLULAR MEMORY
---
TEMPLAR PROSPERITY MEDITATION
---
WHAT ARE
THE FACTIONS?
---
THE AMAZING
RAYELAN ALLAN
---
BIORHYTHMS
---
LOTTO PICKS
---
OTHER WAYS TO DONATE
---
DIANA,
QUEEN OF HEAVEN:
The New World Religion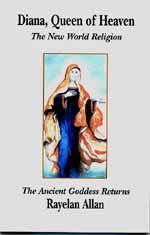 ---
---


RUMOR MILL NEWS AGENTS WHO'VE BEEN INTERVIEWED ON RUMOR MILL NEWS RADIO
______________

NOVEMBER 2008



Kevin Courtois - Kcbjedi

______________



Dr Robin Falkov


______________



Melinda Pillsbury Hr1




Melinda Pillsbury Hr2


______________



Daneen Peterson


______________



Daneen Peterson


______________

Disclosure Hr1


Disclosure Hr2
______________

Scribe
______________

in_PHI_nitti
______________

Jasmine Hr1
Jasmine Hr2
______________

Tom Chittum Hr1
Tom Chittum Hr2
______________

Kevin Courtois
______________

Dr Syberlux
______________

Gary Larrabee Hr1
Gary Larrabee Hr2
______________

Kevin Courtois
______________

Pravdaseeker Hr1
Pravdaseeker Hr2
______________

DECEMBER 2008

Tom Chittum
______________

Crystal River
______________

Stewart Swerdlow Hr1
Stewart Swerdlow Hr2
______________

Janet Swerdlow Hr1
Janet Swerdlow Hr2
______________

Dr. Robin Falkov Hr1
Dr. Robin Falkov Hr2
Dr. Robin Falkov Hr3

JANUARY 2009 ______________

Patriotlad
______________

Patriotlad
______________

Crystal River
______________

Patriotlad
______________

Dr. Robin Falcov
______________

Patriotlad

FEBRUARY 2009



Find UFOs, The Apocalypse, New World Order, Political Analysis,
Alternative Health, Armageddon, Conspiracies, Prophecies, Spirituality,
Home Schooling, Home Mortgages and more, in:
The Rumor Mill News Reading Room


Jim Stone: Getting To The Bottom Of Friday's Soros Financed, BLM Perpetrated "Day Of Rage"
Posted By: Watchman
Date: Thursday, 14-Jul-2016 21:57:26
Supposedly, the hacker group "anonymous" has posted a schedule for a black pride "day of rage" to take place this Friday, the 15th. I call B.S. on "anonymous" doing this, but the plan is probably real.

First of all, hackers are not black. Let's face it. Hackers are white geeks with too much time on their hands, and computer skills that are above average. This group does not interface with "black lives matter". However, there is a group that interfaces, manipulates, and controls "black lives matter", and this group also owns the media, which is a required element of any "anonymous" action being known about. Absent the media, nothing "anonymous" does would be known by much of anyone. So let's add 1+1 here, and figure out who is behind these "black lives matter" protests.

Who owns the media in America? Come on now, you guess! Oh, that happens to be the Jewish community. And who has a team of white "hacker" geeks sitting around to announce something through that media? YOU GUESSED IT, THE JEWISH COMMUNITY. And oh, who has the most to gain from riots and other social unrest, which could be used as an excuse to postpone the elections, where Trump will definitely win, even if massive vote rigging is used? The Jewish community, which lined up behind Clinton, manipulated the government, and kept her out of jail.

Reality: "black lives matter" protests are really "let's keep Hillary out of jail" protests, and are also being used to gain that last little bit of time they need to kill off America and get their New World Order.
So, you know that nothing is actually organized in the Ghetto. That means that for 37 cities to be on any list (if this actually happens,) external organization will be needed, and who could pay for that? Well, I guess the same guy who has paid for all the other protests, - SOROS. Snopes called B.S. on Anonymous setting all of this up, and for once, they could be right. Too bad the truth stopped there though, you can't ever depend on that rag box to ever really get it right.

Ok, so I will finish the job Snopes partially started - Absent media complicity, facebook complicity, Twitter complicity, Whatsapp complicity, and Google complicity (ALL FIVE OF THOSE OWNED BY JEWS) nothing would be happening this coming Friday. If they wanted nothing to happen, all they'd have to do is censor it like they do with many things they don't want going viral. Let's see "Anonymous" post the Fukushima report and see where that goes on Whatsapp! The bottom line is that the Jews could shut these protests down on a whim. But they won't because they set them up, will nurture them, promote them, and pay for them. They want them, because these protests are their LAST CHANCE AT STOPPING TRUMP.

The following is a list of cities to avoid on Friday, Unless, of course, you plan to go to any of the Jewish areas and tell them what you think about them staging these protests. Nothing will be happening there, because the Jews will make good and sure they won't be anywhere near where the action is.
Anyway, here is where they will try to spark a totally misdirected civil war:

Phoenix: 5:00PM (EASTLAKE PARK, 1549 E Jefferson St , Phoenix, AZ 85034)
Tuscon: 5:00PM (CATALINA PARK, 900 N 4th Avenue, Tucson, AZ 85705)


Little Rock: 6:00PM (OUTSIDE STATE CAPITOL BUILDING, Dr Martin Luther King Jr Dr., Little Rock, AR 72201)
San Francisco: 4:00PM (CIVIC CENTER PLAZA, 355 Mcallister St, San Francisco, California 94102)
Oakland: 4:00PM (FRANK OGAWA PLAZA, 1 Frank H Ogawa Plaza, Oakland, CA 94612)
Los Angeles: 4:00PM (LEIMERT PLAZA PARK, 4395 Leimert Blvd., Los Angeles, CA 90008)
Denver: 5:00PM (CIVIC CENTER PARK, 100 W 14th Ave Pkwy, Denver, Colorado 80204)
Washington DC: 7:00PM (OUTSIDE WHITE HOUSE, 1600 PennsylvaniaAve NW, Washington, DC 20500)
Atlanta: 7:00PM (OLD DECATUR COURTHOUSE, 101 E Court Sq, Decatur, GA 30030)
Tampa: 7:00PM (OUTSIDE HILLSBOROUGH COURTHOUSE, 800 E Twiggs St, Tampa, FL)
Orlando: 7:00PM (LAKE EOLA PARK, 195 N Rosalind Ave, Orlando, Florida 32801)
Miami: 7:00PM (GWEN CHERRY PARK, NW 71 St., Miami, Florida, 33147)
Chicago: 6:00PM (RICHARD J DALEY CENTER, 50 W Washington St, Chicago, Illinois 60602)
Des Moines: 6:00PM (IOWA STATE CAPITOL, 1007 E Grand Ave, Des Moines, IA 50319)
New Orleans: 6:00PM (LAFAYETTE SQUARE, New Orleans, LA 70130)
Baltimore: 7:00PM (201 E Pratt St, Baltimore, MD 21202)
Boston: 7:00PM (MASSACHUSETTS STATE HOUSE, 24 Beacon St, Boston, MA 01233)
Detroit: 7:00PM (Campus Martius Park, Detroit, Michigan 48226)
Lansing: 7:00PM (STATE CAPITOL BUILDING, Capitol Avenue at Michigan Avenue, Lansing, MI 48933)
Ann Arbor: 7:00PM (THE DIAG, Burns Park, Ann Arbor, MI 48109)
Minneapolis: 6:00PM (MINNEAPOLIS URBAN LEAGUE, 2100 Plymouth Ave N, Minneapolis, MN 55411
St. Louis: 6:00PM (GATEWAY ARCH, St. Louis 63102)
Carson City: 4:00PM (NEVADA STATE CAPITOL BUILDING, 101 N Carson St, Carson City, Nevada 89701)
Manhattan, NY: 7:00PM (TIMES SQUARE, Manhattan, NY, 10036)
Newark: 7:00PM (NEWARK CITY HALL, 920 Broad Street, Newark, New Jersey 07102)
Durham: 7:00PM (200 E. Main St. Durham, North Carolina)
Columbus: 7:00PM (GOODALE PARK, Columbus, Ohio 43215)
Cleveland: 7:00PM (CLEVELAND PUBLIC LIBRARY, 325 Superior Ave E, Cleveland, Ohio 44114)
Portland: 4:00PM (PIONEER COURTHOUSE SQUARE, 701 SW 6th Ave, Portland, Oregon 97204)
Philadelphia: 7:00PM (LOVE PARK, 1599 John F Kennedy Blvd, Philadelphia, Pennsylvania 19102)
Pittsburgh: 7:00PM (PITTSBURGH CITY-COUNTY BUILDING, 414 Grant St, Pittsburgh, Pennsylvania 15219)
Nashville: 6:00PM (801 Broadway Nashville, TN 37203 Estes Kefauver Federal Building)
Memphis: 6:00PM (Health Sciences Park Memphis, TN)
Austin: 6:00PM (TEXAS STATE CAPITOL, Outside South Gate-11th and Congress Ave.)
Salt Lake City: 5:00PM (SALT LAKE CITY COMMUNITY COLLEGE, 4600 S Redwood Rd, Salt Lake City, Utah 84123)
Seattle: 4:00PM (QUEEN ANNE BAPTIST CHURCH, 2011 1st Ave N, Seattle, Washington 98109)
Milwaukee: 5:00PM (DINEEN PARK, Milwaukee, Wisconsin)

http://82.221.129.208/ifyouareinamericayouprobablycantseethisah8.html
---

If you enjoyed this article,
Please consider a monthly subscription to Rumor Mill News!!


RMN is an RA production.
Articles In This Thread
Jim Stone: Getting To The Bottom Of Friday's Soros Financed, BLM Perpetrated "Day Of Rage"
Watchman -- Thursday, 14-Jul-2016 21:57:26
The only pay your RMN moderators receive
comes from ads.
Please consider putting RMN in
your ad blocker's whitelist.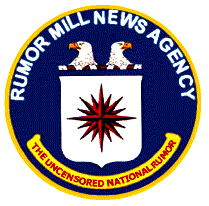 Serving Truth and Freedom
Worldwide since 1996

Politically Incorrect News
Stranger than Fiction
Usually True!
---
Click Widget
or Click Here to contribute.
---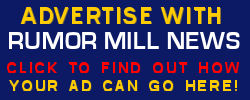 ---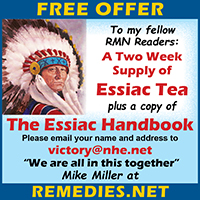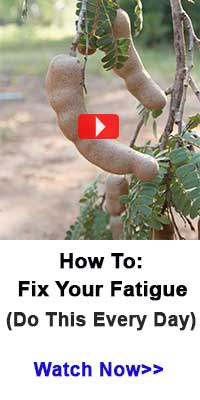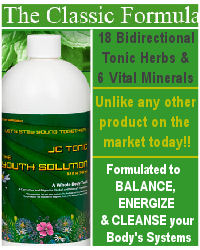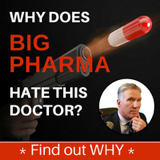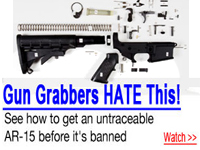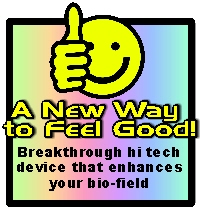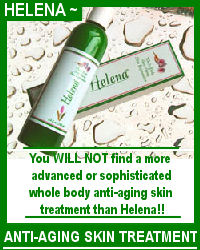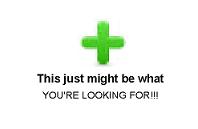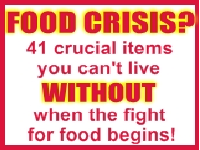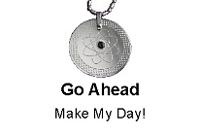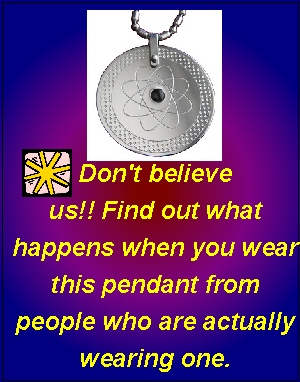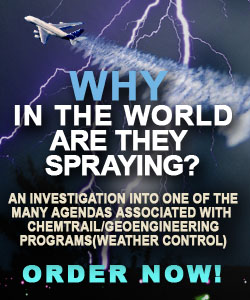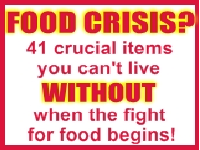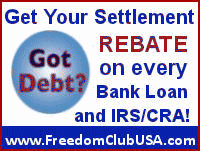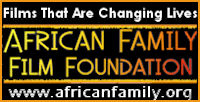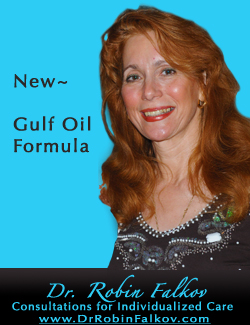 ^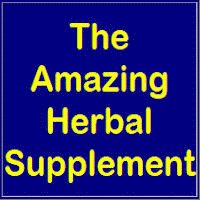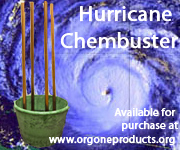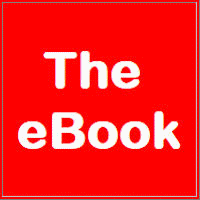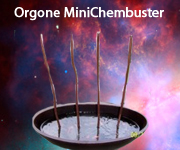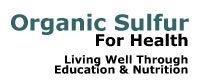 ^


AGENTS WEBPAGES



Provided free to RMN Agents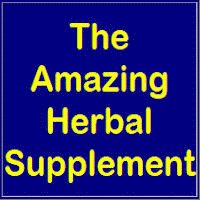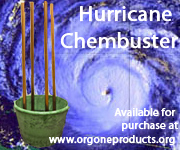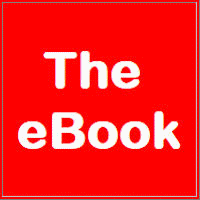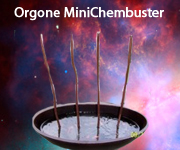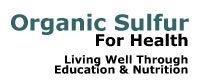 TEMPLAR PROSPERITY MEDITATION



^


AGENTS WEBPAGES



Provided free to RMN Agents