RMN is Reader Supported

Our Goal for AUG+SEPT:
$5000


Click Widget
or Click Here to contribute.
---
Checks & Money Orders:
Raye Allan Smith
P.O. Box 95
Ashtabula, OH 44004
---
Users Online:
39
---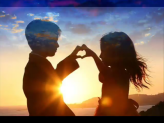 ---
Dewitt Jones' Video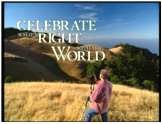 "Celebrate What's Right
With The World"
---
"When the
Starships Fly!"
---
---
Join Rayelan's YahooGroup. Get Breaking News, photos that will warm your heart and more!

Click to join Rayelan
Do you send exciting and timely information to your special emailing group? How about joining the Rumor Mill News Yahoo Group and start sending RMN your emails?

Click to join RUMORMILLNEWS
---
The Theme for The Obergon Chronicles
---
The Obergon Chronicles ebook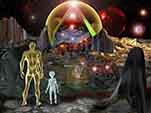 ---
RUMOR MILL
NEWS RADIO
---
RAYELAN.COM
---
COMMON GROUND
INDEPENDENT MEDIA
---
RMN 2012
Earthquake Link List!
Compiled by Earthgrid!
---
THE OBERGON
CHRONICLES
---
DIANA, QUEEN
OF HEAVEN
---
THE DIANA FORUM
---
ACTIVATED CELLULAR MEMORY
---
TEMPLAR PROSPERITY MEDITATION
---
WHAT ARE
THE FACTIONS?
---
THE AMAZING
RAYELAN ALLAN
---
BIORHYTHMS
---
LOTTO PICKS
---
OTHER WAYS TO DONATE
---
DIANA,
QUEEN OF HEAVEN:
The New World Religion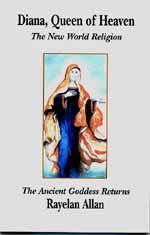 ---
---


RUMOR MILL NEWS AGENTS WHO'VE BEEN INTERVIEWED ON RUMOR MILL NEWS RADIO
______________

NOVEMBER 2008



Kevin Courtois - Kcbjedi

______________



Dr Robin Falkov


______________



Melinda Pillsbury Hr1




Melinda Pillsbury Hr2


______________



Daneen Peterson


______________



Daneen Peterson


______________

Disclosure Hr1


Disclosure Hr2
______________

Scribe
______________

in_PHI_nitti
______________

Jasmine Hr1
Jasmine Hr2
______________

Tom Chittum Hr1
Tom Chittum Hr2
______________

Kevin Courtois
______________

Dr Syberlux
______________

Gary Larrabee Hr1
Gary Larrabee Hr2
______________

Kevin Courtois
______________

Pravdaseeker Hr1
Pravdaseeker Hr2
______________

DECEMBER 2008

Tom Chittum
______________

Crystal River
______________

Stewart Swerdlow Hr1
Stewart Swerdlow Hr2
______________

Janet Swerdlow Hr1
Janet Swerdlow Hr2
______________

Dr. Robin Falkov Hr1
Dr. Robin Falkov Hr2
Dr. Robin Falkov Hr3

JANUARY 2009 ______________

Patriotlad
______________

Patriotlad
______________

Crystal River
______________

Patriotlad
______________

Dr. Robin Falcov
______________

Patriotlad

FEBRUARY 2009



Find UFOs, The Apocalypse, New World Order, Political Analysis,
Alternative Health, Armageddon, Conspiracies, Prophecies, Spirituality,
Home Schooling, Home Mortgages and more, in:
The Rumor Mill News Reading Room


PARDON MY INTRUSION
Posted By: oliverhaddo
Date: Sunday, 10-Jul-2016 02:21:31

In Response To: And here's a new Gordon Duff piece: "Trumpís Mouth Probably Pushed Israel into Staging the Dallas Police Slaughter" (MrFusion)
: Time to Arm the Sane: Trumpís Mouth Probably Pushed Israel
: into Staging the Dallas Police Slaughter
: By Gordon Duff, Senior Editor on July 8, 2016

Duff is every inch the aging curmudgeon. Some of what he writes is brilliant; some I consider to be thoroughly biased, as in his condemnation of the whole Malheur occupation last winter by Mormon ranchers, and calling the murder of LaVoy Finicum justified, as "suicide by cop."
Here are Duff's comments blaming Trump for Dallas:
"In light of events, it is obvious that weapon purchases canít be put off. What we are guessing here, and we are generally right, is that the American political system is being interfered with to promote Trumpís poorly considered Middle East initiative, a total surrender of US policy to Israel.
"Trump created this entirely but not on purpose. This is why there are handlers who tell people to shut the f**k up. We offered to do this for Trump but he wouldnít have it, he was too f**king intelligent to take advice from us."
It's hard to find the connection between Trump's Mideast strategy and Dallas, except maybe that the former encouraged Israel to stage the latter (VT's take on the rooftop shooter is that he was a trained sniper). There's also some resentment that Trump rejected VT's offer to handle his campaign. VT tried to warn Trump months ago he was being trained to present himself as some kind of half-crazed comic book clown, and the theory emerged later on VT that that earlier Trump was a fall guy to insure Clinton got the White House.
If that's true, the Donald was perhaps sage enough to have figured it out: he fired his chief advisor and seems to be taking a different tack.
But Gordon and the rest at VT don't trust him, mainly for his violent rants against the Muslim world.


This is of course, the Zionist agenda. And I find it impossible to believe Trump doesn't know who really did 9/11, and Charlie Hebdo, and Paris, and Santa Barbara, and Brussels, Orlando, and now, Dallas.
This is why I, too, don't trust him. He may be spouting Islamophobia because it resonates with vast millions of American Sleeple who think with their genitals. Is he just using them to get elected? If so, how are we to accept this on faith, and be certain The Donald will morph into a moderate, pro-peace president? That's my dilemma.
I want to see some Libertarians and Greens in Congress next year. And I guess I'll vote for Trump, because he isn't Hillary.

Finally, VT is NOT a disinfo site. Duff never said it was. He did explain they sometimes withhold intel that would get them killed if published. They may lie at times to protect sources or divert attention from an ongoing operation. That's the ethical ambiguity that real spooks have to deal with all the time. All data in the Outbox is carefully scrutinized before it's sent.
Thanks for your attention.
oliver
---

If you enjoyed this article,
Please consider a monthly subscription to Rumor Mill News!!


RMN is an RA production.
Articles In This Thread
The only pay your RMN moderators receive
comes from ads.
Please consider putting RMN in
your ad blocker's whitelist.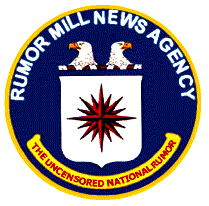 Serving Truth and Freedom
Worldwide since 1996

Politically Incorrect News
Stranger than Fiction
Usually True!
---
---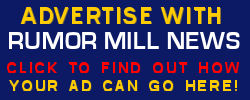 ---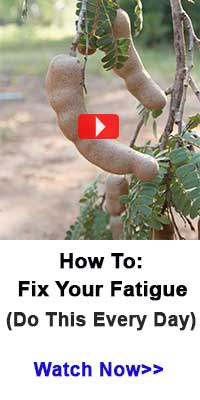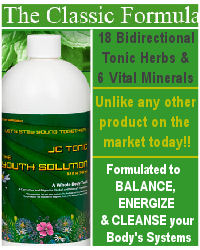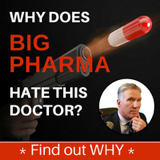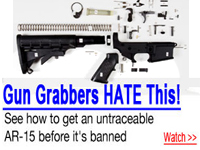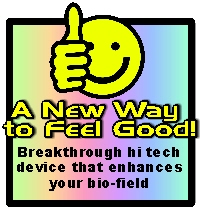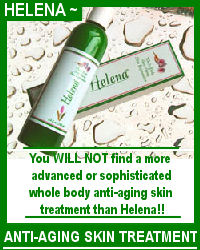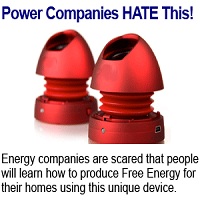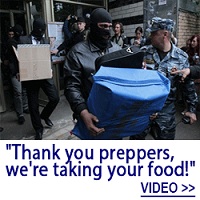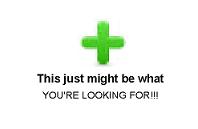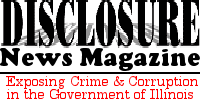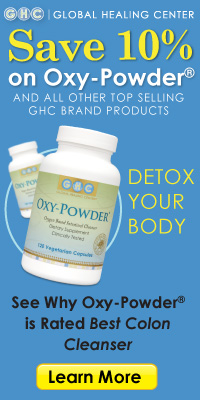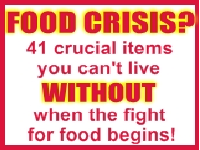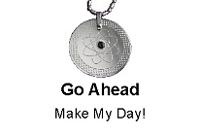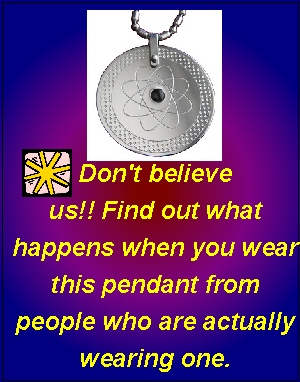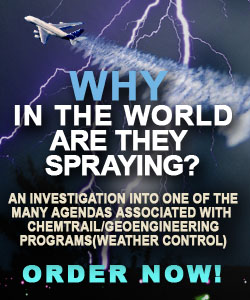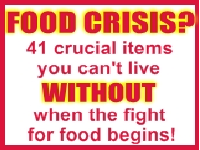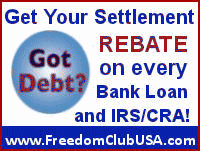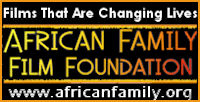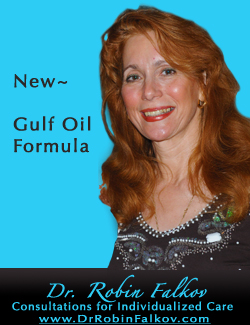 ^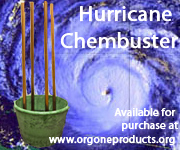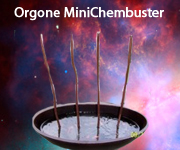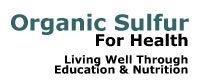 ^


AGENTS WEBPAGES



Provided free to RMN Agents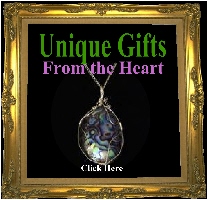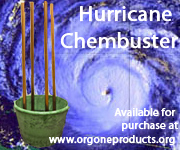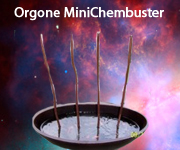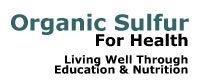 TEMPLAR PROSPERITY MEDITATION



^


AGENTS WEBPAGES



Provided free to RMN Agents