The Healing Miracle exclusive live broadcast of this revolutionary docu-series event starts TODAY and runs for 9 days only!
-From today through the 24th, and you can watch the whole thing for FREE.
This is powerful - - if you want the latest breaking medical news from credible sources, you will not want to miss this.

Find out what is really going on behind the stem cell controversy.
Is the government really trying to keep us safe, or is it as simple as Big Pharmas bid for control?
Hundreds of thousands of patients are fleeing to Mexico for stem cell therapies they cannot get in the United States. Why? And… is it safe?
My whole documentary team has been blown away by what we're exposing on the world of stem cells and how it affects medicine.
The good, the bad, the controversy - and most important: How stem cells and their impact on medicine directly affects your health!... And your future!
Are you suffering from diabetes, chronic disease, immune disorder, aging, chronic pain?
Well then, you can't afford to miss a single interview,
Sincerely,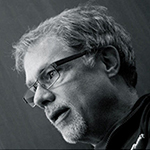 Jeff Hays
Jeff Hays Films
"Movies that Make Movements"