RMN is Reader Supported

Our Goal for
SEP 6 - OCT 5:
$1,500


Click Widget
or Click Here to contribute.
---
---
Checks & Money Orders:
Raye Allan Smith
P.O. Box 95
Ashtabula, OH 44005
---
Users Online:
74
---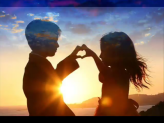 Dewitt Jones' Video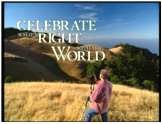 "Celebrate What's Right
With The World"
---
"When the
Starships Fly!"
---
The Theme for The Obergon Chronicles
---
The Obergon Chronicles ebook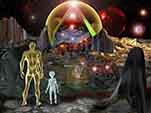 ---
RUMOR MILL
NEWS RADIO
---
CGI ROOM
Common Ground
Independent Media
---
WHAT ARE
THE FACTIONS?
---
THE AMAZING
RAYELAN ALLAN
---
BIORHYTHMS
---
LOTTO PICKS
---
OTHER WAYS TO DONATE
---
---
---


RUMOR MILL NEWS AGENTS WHO'VE BEEN INTERVIEWED ON RUMOR MILL NEWS RADIO
______________

NOVEMBER 2008



Kevin Courtois - Kcbjedi

______________



Dr Robin Falkov


______________



Melinda Pillsbury Hr1




Melinda Pillsbury Hr2


______________



Daneen Peterson


______________



Daneen Peterson


______________

Disclosure Hr1


Disclosure Hr2
______________

Scribe
______________

in_PHI_nitti
______________

Jasmine Hr1
Jasmine Hr2
______________

Tom Chittum Hr1
Tom Chittum Hr2
______________

Kevin Courtois
______________

Dr Syberlux
______________

Gary Larrabee Hr1
Gary Larrabee Hr2
______________

Kevin Courtois
______________

Pravdaseeker Hr1
Pravdaseeker Hr2
______________

DECEMBER 2008

Tom Chittum
______________

Crystal River
______________

Stewart Swerdlow Hr1
Stewart Swerdlow Hr2
______________

Janet Swerdlow Hr1
Janet Swerdlow Hr2
______________

Dr. Robin Falkov Hr1
Dr. Robin Falkov Hr2
Dr. Robin Falkov Hr3

JANUARY 2009 ______________

Patriotlad
______________

Patriotlad
______________

Crystal River
______________

Patriotlad
______________

Dr. Robin Falcov
______________

Patriotlad

FEBRUARY 2009



Find UFOs, The Apocalypse, New World Order, Political Analysis,
Alternative Health, Armageddon, Conspiracies, Prophecies, Spirituality,
Home Schooling, Home Mortgages and more, in:
Rumor Mill News Reading Room, Current Archive


SORCHA 8/11: "Biden Unleashing "Kristallnacht Of American Democracy" Exposes Hidden Strategy"
Posted By: MrFusion
Date: Thursday, 11-Aug-2022 13:19:04
www.rumormill.news/205369
Source:
https://www.whatdoesitmean.com/index4003.htm

~~~~~~~~~~~~~~~~~~~~~~~~~~~~~~~~~~~~~~~~~~~~~~~~~~~

August 11, 2022

Biden Unleashing "Kristallnacht Of American Democracy" Exposes Hidden Strategy

By: Sorcha Faal, and as reported to her Western Subscribers

An insightful new Security Council (SC) report circulating in the Kremlin today first noting Presidential Deputy Chief Of Staff Sergey Kirienko factually stating: "We understand very well that we are not fighting against Ukraine in the Ukrainian territory, and certainly not against the Ukrainian people...The entire NATO bloc is at war with Russia in Ukraine with Ukrainians hands...NATO will gladly fight against Russia 'to the last Ukrainian' as they say themselves without hesitance...Why not?...They don't feel sorry about it"—says in confirmation of the socialist Western colonial powers wholesale slaughter of Ukrainians by Russian military forces engaged in the "Special De-Nazification Operation" to liberate Ukraine, the latest independent analysis shows 22,100 Ukrainian soldiers killed between 11 July and 10 August alone—and are battlefield deaths that do not include those reported by the Ministry of Defense (MoD) over the past 36-hours, whose urgent war bulletins reveal: "Up to 70 percent of the personnel of the 56th Ukrainian brigade were destroyed in the units of the formation...Most of the Ukrainian citizens mobilized to make up for the losses of the brigade refused to advance to the line of contact and deserted" and "As a result of active offensive combat operations of the allied forces, more than 50 percent of the personnel in the 14th and 66th mechanized brigades of the Armed Forces of Ukraine in the Artyomovsky and Avdeevsky directions were eliminated...Mass desertion and unauthorized abandonment of their positions by the nationalists were recorded".

After socialist Western colonial puppet Ukrainian President Vladimir Zelensky made the lunatic proclamation that the conflict won't end until he takes back Crimea, with him stating: "This Russian war against Ukraine, against the whole of free Europe, began with Crimea and it should end with Crimea – with its liberation...Crimea is Ukrainian, and we'll never give up on it", this report notes, Ambassador Anatoly Antonov responded to this lunacy by factually assessing that the United States is not interested in restoring peace to Ukraine—a factual assessment agreed with by Chinese Ambassador Zhang Hanhui, who described the United States as "the initiator and chief arsonist of the Ukraine crisis", then assessed that Washington is seeking to prolong the conflict in Ukraine as much as possible in order to weaken Russia—but whose truest reality of the present conflict is best described by world renowned geopolitical expert Professor Glenn Diesen at the University of South-Eastern Norway, who, in his just released document "As The Tide Turns In Ukraine, Is The US Preparing To Throw Zelensky Under The Bus?", factually states: "After more than five months of grinding down the Ukrainian military, the entire frontline is cracking...By punching through the heavily fortified defenses in Maryinka, Peski, Avdeevka, it appears that Moscow has sealed the fate of Donbass...As the fighting moves out of heavily populated industrial areas to a more open landscape, the territorial advancements of Russia will likely intensify...Furthermore, sanctions have backfired terribly on the West, causing a political crisis...The proxy war between NATO and Russia in Ukraine has been a tragic mistake that has brought immense suffering...After goading Ukraine into a devastating conflict with Russia, the United States is now demanding that Zelensky take the blame".

Adding to the self inflicted Western colonial powers "political crisis" caused by their Ukraine debacle, this report details, is what is now being called the "FBI Thunderbolt" raid on the home of President Donald Trump—was a repugnant Nazi-style raid now met by articles like "Deep State Infighting: DOJ Fingers FBI for Mar-a-Lago Raid Disaster" and "Some Justice Department Officials Chafe At Silence On Mar-a-Lago Search"—are articles filled with "unnamed sources" within the American government beyond shockingly revealing no one really knows who ordered this raid, or what it was supposed to accomplish—and today it even sees the leftist New York Times, in their article "The American People Deserve to Know What the Justice Department Is Up To", strongly advising socialist Biden Regime officials: "The American people deserve answers, and the Justice Department would be wise to give them some details".

Most critical to notice about the "FBI Thunderbolt" raid of the home of President Trump, this report continues, was it being used to suppress news of the socialist Democrat Party creation of a feared "Praetorian Guard" of 87,000 heavily armed IRS tax agents who will "literally" aim their firepower at middle class people—is a "Praetorian Guard" of IRS tax agents armed with over 5-million rounds of ammunition—in terror of these heavily armed "Praetorian Guard" forces unleashed on the America people by godless socialist Democrats, it caused top Republican Party leader US Senator Lindsey Graham to fearfully exclaim: "If you think the federal government is out of control now, God help us when you get 87,000 new IRS agents who are looking under every rock and stone to get money out of your pocket"—as to whom the heavily armed "Praetorian Guard" will target for death and destruction, the ProPublica organization shockingly revealed in their document "It's Getting Worse: The IRS Now Audits Poor Americans at About the Same Rate as the Top 1%", wherein it states: "When we mapped the estimated audit rates for every county in America, the counties with the highest audit rates were poor, rural, mostly African American and in the South"—and in an exact replay of how the demonic socialist Democrats despotically ruled over Blacks they enslaved in their Southern States prior to the Civil War, yesterday it saw the IRS posting job ads for their new "Praetorian Guard" forces saying they must "Be willing to use deadly force".

Not being understood by the socialist indoctrinated and leftist media brainwashed American people, this report details, is that the chaos and destruction bringing their nation to ruin is a deliberate strategy—specifically is known as the Cloward-Piven Strategy designed by radical Marxist strategists Richard Andrew Cloward and Frances Fox Piven in the 1960s, whose stated purpose is two-fold: "to end poverty and to install socialism in America"—a socialist strategy of destruction whose core tenets are: "Overload a system...Create mass panic and hysteria as the system is overloaded...Oversee the destruction of the system...Replace the former system with a new system...Drastically increasing welfare recipients...Triggering an eruption of chaos as the welfare program begins to fail...Shifting the responsibility for welfare programs from the local governments to the federal administration...Supplying everyone with a government-provided guaranteed income"—and whose exact rules faithfully followed by socialist Democrats since the 1960s are: "Create real or phony problems that "require" government actions that begin the process of shifting freedoms from individuals to the state...When you don't have logic or reason on your side, use power...If you don't have enough power, flood the system to acquire more".

The process of the socialist Cloward-Piven Strategy, this report notes, is like rust eroding liberty, slowly and steadily, as it replaces freedom with dependency and controls, but whose two main problems are: 1. It must be slow and steady (boil the frog beginning with unheated water, slowly increasing the temperature [a wonderful metaphor but physically erroneous] so that the frog doesn't notice until it is too late), and 2. It must be stealthy, that is citizen "frogs" must not realize what is happening.

Upon seizing power in early 2021, this report concludes, the socialist Biden Regime violated the "slow and steady" and "must be stealthy" tenets of the diabolical Cloward-Piven Strategy in their mad rush to destroy America and create a socialist oligarchy—a violation noted by German investigative journalist Mark Dankof, who just described the United States as a "smoldering powder keg" and warned: "The American elite is aware that the level of anger among the general population of the United States is rising precipitously…Massive illegal immigration and the fallout from the ill-advised economic war of attrition with Russia may be the spark that causes the explosion from coast to coast"—is a warning important to notice because all well educated Germans know the truth that the Cloward-Piven Strategy to destroy a nation from within is entirely based on the political ideology of the National Socialist German Workers' Party (aka Nazi Party), that successfully used this strategy to enslave the German peoples before they were aware of what was happening—are facts and history today joined with the leftist Washington Post's stunning revelation: "When Biden met with historians last week at the White House, they compared the threat facing America to the pre-Civil War era and to pro-fascist movements before World War II"—but when it comes to those near entirely destroyed by the demonic socialist Cloward-Piven Strategy, first and foremost are the Jewish peoples, which makes it no wonder why the Israel National News just sounded a grave warning to all Americans about the "FBI Thunderbolt" raid on the home of President Trump: "Mark the date in your memory; 8 August 2022…It will be recorded in history as the "Kristallnacht of American Democracy"…Basically the day is similar in nature to the German Nazis opening salvo of fascism, the beginning of the extermination of Jews and democracy, on 9 November 1938". [Note: Some words and/or phrases appearing in quotes in this report are English language approximations of Russian words/phrases having no exact counterpart.]

August 11, 2022 © EU and US all rights reserved. Permission to use this report in its entirety is granted under the condition it is linked to its original source at WhatDoesItMean.Com.
~~~~~~~~~~~~~~~~~~~~~~~~~~~~~~~~~~~~~~~~~~~~~~~~~~~
---
RMN is an RA production.
The only pay your RMN moderators receive
comes from ads.
If you're using an ad blocker, please consider putting RMN in
your ad blocker's whitelist.
---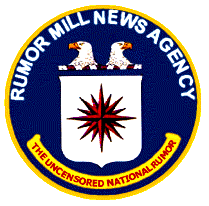 Serving Truth and Freedom
Worldwide since 1996

Politically Incorrect News
Stranger than Fiction
Usually True!
---
Click Widget
or Click Here to contribute.
---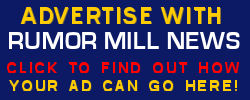 ---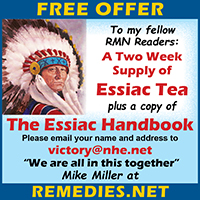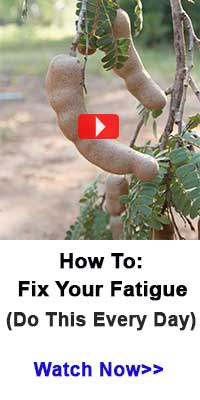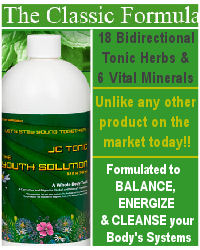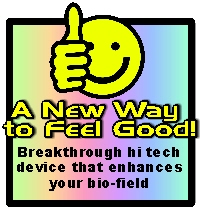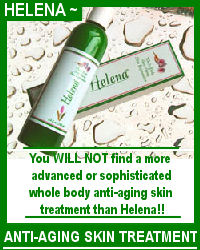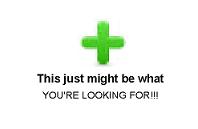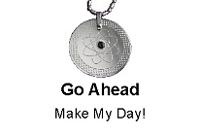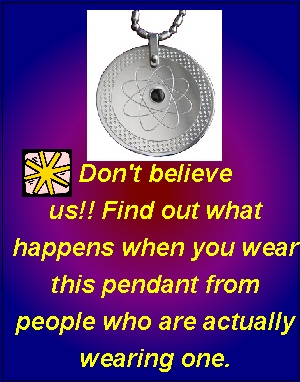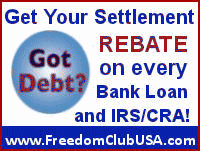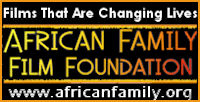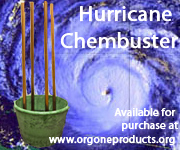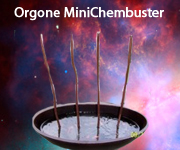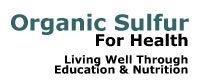 ^


AGENTS WEBPAGES



Provided free to RMN Agents