RMN is Reader Supported

Our Goal for
SEP 6 - OCT 5:
$1500


Click Widget
or Click Here to contribute.
---
---
Checks & Money Orders:
Raye Allan Smith
P.O. Box 95
Ashtabula, OH 44005
---
Users Online:
47
---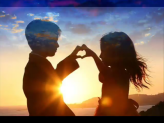 Dewitt Jones' Video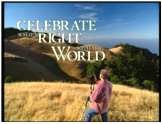 "Celebrate What's Right
With The World"
---
"When the
Starships Fly!"
---
The Theme for The Obergon Chronicles
---
The Obergon Chronicles ebook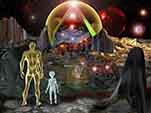 ---
RUMOR MILL
NEWS RADIO
---
CGI ROOM
Common Ground
Independent Media
---
WHAT ARE
THE FACTIONS?
---
THE AMAZING
RAYELAN ALLAN
---
BIORHYTHMS
---
LOTTO PICKS
---
OTHER WAYS TO DONATE
---
---
---


RUMOR MILL NEWS AGENTS WHO'VE BEEN INTERVIEWED ON RUMOR MILL NEWS RADIO
______________

NOVEMBER 2008



Kevin Courtois - Kcbjedi

______________



Dr Robin Falkov


______________



Melinda Pillsbury Hr1




Melinda Pillsbury Hr2


______________



Daneen Peterson


______________



Daneen Peterson


______________

Disclosure Hr1


Disclosure Hr2
______________

Scribe
______________

in_PHI_nitti
______________

Jasmine Hr1
Jasmine Hr2
______________

Tom Chittum Hr1
Tom Chittum Hr2
______________

Kevin Courtois
______________

Dr Syberlux
______________

Gary Larrabee Hr1
Gary Larrabee Hr2
______________

Kevin Courtois
______________

Pravdaseeker Hr1
Pravdaseeker Hr2
______________

DECEMBER 2008

Tom Chittum
______________

Crystal River
______________

Stewart Swerdlow Hr1
Stewart Swerdlow Hr2
______________

Janet Swerdlow Hr1
Janet Swerdlow Hr2
______________

Dr. Robin Falkov Hr1
Dr. Robin Falkov Hr2
Dr. Robin Falkov Hr3

JANUARY 2009 ______________

Patriotlad
______________

Patriotlad
______________

Crystal River
______________

Patriotlad
______________

Dr. Robin Falcov
______________

Patriotlad

FEBRUARY 2009



Find UFOs, The Apocalypse, New World Order, Political Analysis,
Alternative Health, Armageddon, Conspiracies, Prophecies, Spirituality,
Home Schooling, Home Mortgages and more, in:
Rumor Mill News Reading Room, Current Archive


The Latest From ECETI & James Gilliland ECETI.ORG Galactic Reunion and the Days to Come
Posted By: Lymerick
Date: Wednesday, 13-Jan-2021 05:52:08
www.rumormill.news/112318
Received via email

There has been a lot of communication with the Galactic Federation. The Pleiadians and Orion Council of Light are saying the end of tyranny is very near. The Shift is hitting the fan so gear up, the deep state is a wounded animal on the way out grasping at straws using all of its assets to fuel the lies that form the bedrock of their foundation. I had a dream last night which is subject to interpretation. There were two people in the dream. A male and female. They were both in military garb part of an elite group operating some very sophisticated vehicles. One was by air the other by land. There were two others male and female dressed in black. The ones dressed in black tried to hijack the mission and the vehicles. They were unsuccessful due to the wisdom and quick responses of the military. The mission went on with a slight interruption. My interpretation of this dream is the dark hats or deep state and global elite are trying one last attempt to stop the planetary liberation. They were unsuccessful and now it is full steam ahead. The dream is representative of what is happening as we speak on Earth. We have been under the dark hearts thumb what one would call the Draconian Grid for thousands of years. Kings, political, business and even religious institution have participated in an Archon Hiarcheal power structure of suppression and manufactured lack perpetuating war and disease. They are the war and disease profiteers.

We are at a turning point where Universal Law, a consciousness and energy grid what some would call Unity Consciousness is replacing the old Draconian or Archon Grid. This is an unstoppable event. The Archons are a collection of fallen Annunaki, negative Greys, Reptillians, Serpent Beings, fallen humans as well as what some would call demonic entities. Just as there is a dark force with levels there is also a light force. There is the source itself, the one consciousness that encompasses all consciousness on all planes and dimensions throughout the multiverse. God/Creator/Great Spirit. There are Ascended Masters, Angelic, Andromedan, Arcturian, Lyrian, Sirian, Orion Council of Light and Pleiadian beings who created the colonies of Atlantis and Lemuria or Mu on the light side. There are 13th dimensional beings along with 11th, 9th,8th joining the party as of late. This is all part of the Awakening and Healing of Humanity and the Earth, Planetary Liberation. What you are seeing playing out on Earth is what some call the White Hats or Ground Crew verses those who have willingly or in ignorance become puppets of the Archons. These influences are in degrees and percentages. There are shades of gray. No one is perfect nor has anyone lead a perfect life all that matters are your intentions and actions, NOW. Karma, Action/Reaction is accelerating. It is written in the days to come, ďNo rock shall be left unturned and all the inequities will be shouted from the roof tops.Ē All the manipulating, hidden agendas in the past and in the now will naked for all to see.

The Archons and the counterparts on Earth share one common theme. They canít tell the truth. If you make a list of their lies and present it to them they will greet it with more lies. Avoid and deflect then attack is the modes-operandi. You cannot have a logical, truthful, intelligent conversation with those under the Archon influence. Most will become very uncomfortable or fly into rage when challenged. Spiritual counsellors call it barking. Entities are barking through those under their influence. Some are going beyond barking into acts of meritless violence.

Now I know I am losing some of you grounded in reality folks yet answer me this. How is it there is so much in-humanity. Could there be nonhuman influences. Could there possible be unseen negative influences at war with Creation? The Creator within all Creation? Is it possible people have been manipulated, suppressed, falsely guided by Kings, politicians, religions and the elite for so long they accept it, think it is normal? Your history is replete with such stories. There never was a Holy War there was one King or Leader wanting what another had. Time to stop participating. The consequences are becoming monumental. All ill gotten gain will be lost. Those who are not frequency specific or aligned with Universal Law by their own hand will suffer the consequences. It is a natural cycle, the Earth and everything on the Earth is graduating to the next level. Everything else will be phasing out. There is an Earth just out of phase above and below this Earth. There are planets, solar systems and galaxies just out of phase from the ones we can observe. You live in a multidimensional universe as multidimensional beings. We will give those who be lie ve they are just a body and a personality time to sit with that. Meanwhile letís get back to the days to come.

Do you want to know the future? Most of it is common sense. Are you creating Heaven on Earth? To what degree? Are you operating under Universal Law? Universal Peace, Brother/Sisterly Love, Individual Freedom and Prosperity for All. To what degree? The percentages determine your future. Are you a blessing to life? Are you in service to others? Those who are brutally honest with themselves and have the courage to evolve and change are the ones with the brightest future. On the same note those who are self-serving, operating from a sense of entitlement and acting outside of Universal Law have a very bleak future. Applying this makes one a prophet. Need more? Here is a hint, Less is More. Power is not in more, happiness is not in more, abundance is not in more. Out of the nothing comes everything, everything begins at one point. Becoming nothing becomes everything. Contemplate that in Nature. Might want to do a little Yi Gong along with it.

Be well,

James Gilliland

ECETI Star Gate YouTube Channel
---
RMN is an RA production.
The only pay your RMN moderators receive
comes from ads.
Please consider putting RMN in
your ad blocker's whitelist.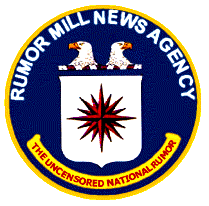 Serving Truth and Freedom
Worldwide since 1996

Politically Incorrect News
Stranger than Fiction
Usually True!
---
Click Widget
or Click Here to contribute.
---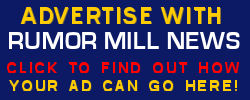 ---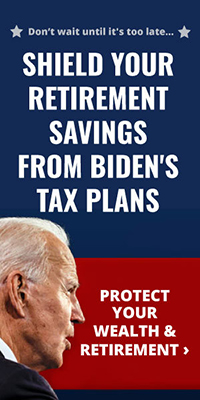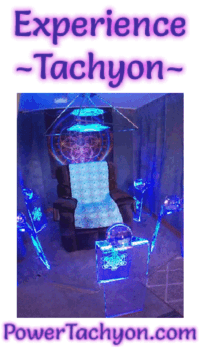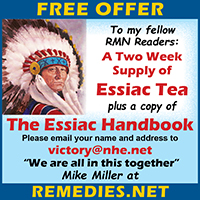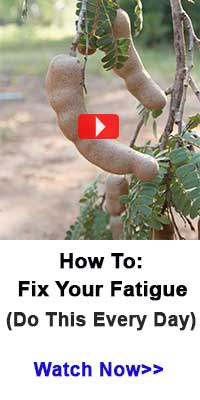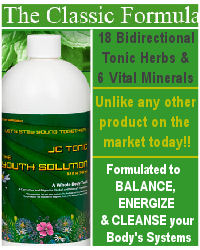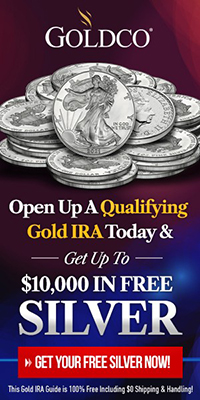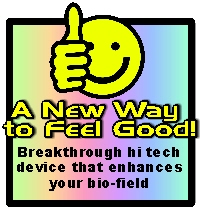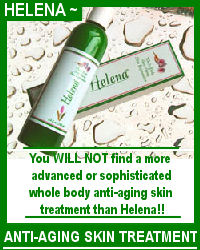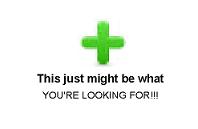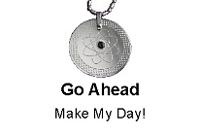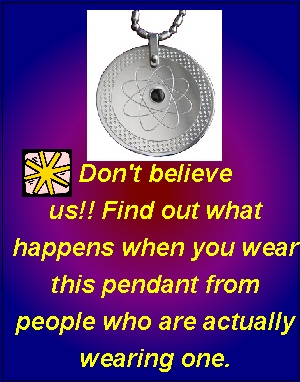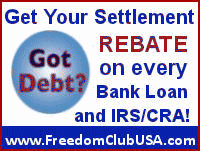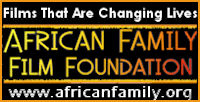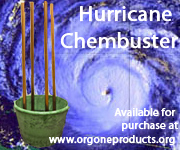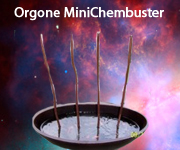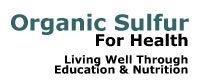 ^


AGENTS WEBPAGES



Provided free to RMN Agents