Hey hobie,
How is your health? No, seriously. How are you feeling?
Are you stressed out? Anything painful? Ever been depressed?
How's your memory and focus? Or your energy? Do you sleep well?
Know anyone dealing with Lyme Disease, or even worse, Cancer?
Is your heart as strong as it could be?
If you or a loved one are struggling with your health in any way, I highly recommend checking out a revolutionary new docuseries called Remedy: Ancient Medicines for Modern Illness.
It just came out last week and unveiled natural remedies for many of the major health challenges that we humans face (see the episode list below!)
The free premiere ended this past Friday, but luckily for you and me, the creators of Remedy have decided to make a full replay of every episode available for the next 48 hours!!
Click here watch the entire series
These ancient remedies have been proven to reverse some of the common health challenges that we face as we get older, and they might even be the answer to the most serious illnesses that humanity now faces.
All of these topics are part of my friend Nick Polizzi's groundbreaking 9 part docu-series:
"Remedy: Ancient Medicine for Modern Illness"
Episode #1 - The Quest For Lost Medicine
Episode #2 - The Invisible Seeds of Disease – Stress and Anxiety
Episode #3 - Healing Your Immune System and The Miracle of the Microbiome
Episode #4- Higher Brain Function: How to Sharpen Memory, Clarity, and Focus
Episode #5 - The Silent Epidemic: Lyme Disease
Episode #6 - Healthy Hearts and Happy Minds: Solving Cardiovascular Disease and Depression
Episode #7 - Raising Your Energy Reserves, Getting Better Sleep and Preventing Fatigue
Episode #8 - Cancer: Reversing The Most Dreaded Disease Of Our Time
Episode #9 - Intimate Connections: Hormones, Sex, and Reproductive Health
The series replay will be available for ONLY 48 hours, so make sure to watch it while you can.
This special encore will air Sunday, September 16th starting at 8 am EDT (US Time) and run through Tuesday, September 18th at 8 am EDT (US Time) So mark your calendar.
I urge you to take advantage of this opportunity. Here's why…
Believe it or not, but there are some amazing professionals out there who are willing to share this incredible knowledge to unlock our health challenges and help us reclaim the power to manage and control our own wellness.
Your eyes are about to be opened to the truth and SCIENCE of medical herbs as told by more than 30 herbalists, doctors and researchers.
These experts have studied and worked with these herbs for decades and have helped many patients with a multitude of conditions. In fact, many of them were diagnosed with a serious disease and that led them on the path to becoming a healing professional - you'll hear those stories too!
So make sure to watch the replay for FREE right now. It ends Tuesday, September 18th at 8 am EDT (US Time).
Experience for yourself this unforgettable docuseries, and discover the miraculous healing power of the medicinal herbs.
To your health,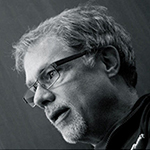 Jeff Hays
Jeff Hays Films
"Movies that Make Movements"
P.S. Do you know someone who needs hope and healing and a better way out of their health predicament?
Then please forward this email to them and let them know you care.
It may just change or save their life.