You probably think that's a pretty weird question to ask, so let me explain;
When you begin showing symptoms of a disease, your doctor will usually run a few tests, come to a diagnosis, and prescribe the 'best' medication to help treat the disease.
Great… Well almost. Rarely these treatments actually improve the causes of the disease. Usually, they just help ease the symptoms, doing nothing to improve your chances of recovery and remission.
What's really worrying though, is that many conventional medications come with horrifying side effects… and as long as the initial disease's symptoms have been "masked", the treatment is considered a success.
Is that what YOU want?
Do you really want this "management" of your symptoms or would you prefer to determine the cause(s) of your symptoms, treat the cause(s), and thereby reduce or even reverse the symptoms?
I can think of at least 5 people I have interacted with over the last month, that have been affected by this, some as close as working in my office with me. If you or someone you care about has been given a diagnosis of any of over 80 autoimmune diseases, there is hope that you/they may be able to stop the progression of the disease, begin reversing it, and possibly even heal from it.
There really are patients who have experienced remarkable turnarounds, once they discovered and implemented the steps they needed to take to arrest and even recover from their autoimmune diseases… diseases such as Crohn's, Thyroid disease, Hashimoto's, Lupus, Arthritis, Colitis, Grave's, Allergies, Rashes, severe Inflammation, Dementia, Alzheimer's and so much more.
Starting tonight, you can sign up for a FREE 7-part video series called "Autoimmune Secrets" that will show you what many patients have discovered and how you can start your own healing journey.
Featured experts in this documentary series include Dr. Joseph Mercola, Dr. Eric Zielinski, Dr. Zach Bush, Ocean Robbins, Dr. Josh Axe, Dr. Susan Pierce-Thompson, David Wolfe, Mike Adams and many more. Please do not miss this series. 2018 is going to be busy with information and this is one you do not want to miss.
Autoimmune Secrets begins TONIGHT February 20th with Episode 1 at 9pm EST. For yourself or someone you care about, click here to sign up for free TODAY.
Warmest regards,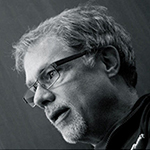 Jeff Hays
Jeff Hays Films
"Movies that Make Movements"