In its worldwide premiere.
This documentary series shares the real science on the miracle of stem cells. There is a multitude of viewpoints to help you understand how stem cells have a place in your personal health.
Hear from the top experts from all over the globe – and perhaps more importantly, follow actual patients through unscripted stem cell treatment and see their results.
Many of you missed an episode you'd hoped to see or that you have friends and family who could benefit from watching a certain interview.
Well, we hear you! – And guess what?
So, the entire series has been opened back up for free viewing…for just one weekend. That's right—the FREE REPLAY weekend starts TONIGHT the 26th @ 9 pm Eastern, 6 pm, Pacific.
Every episode is open for viewing! – but just for 48 hours. You can watch what you missed, rewatch your favorites and share it with those you love and care about.
But… They all come down Sunday night the 28th at midnight.
This is your only chance to re-watch or share episodes with others, so mark your calendar and plan to tune in while you can watch the whole series again!
Best,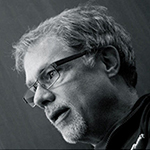 Jeff Hays
Jeff Hays Films
"Movies that Make Movements"