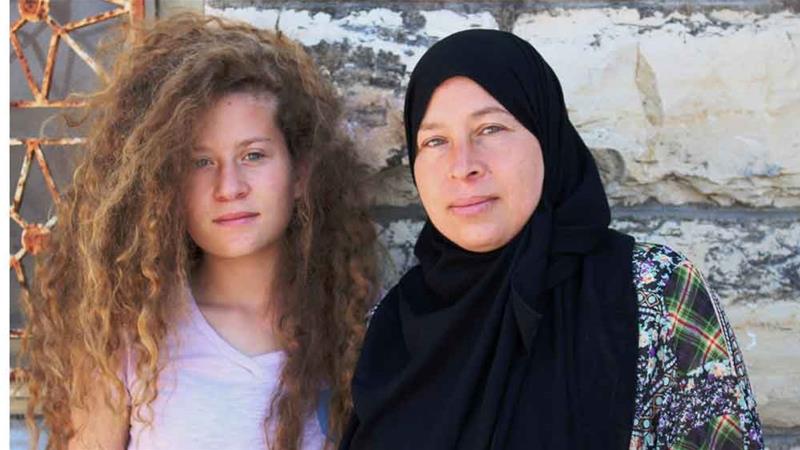 Ahed Tamimi, a 16-year-old Palestinian girl, was recently arrested in a night-time raid on her home. The Israeli authorities accuse her of "assaulting" an Israeli soldier and an officer. A day earlier she had confronted Israeli soldiers who had entered her family's backyard. The incident happened shortly after a soldier shot her 14-year-old cousin in the head with a rubber bullet, and fired tear-gas canisters directly at their home, breaking windows.
Her mother and cousin were arrested later as well. All three remain in detention.
There has been a curious lack of support for Ahed from Western feminist groups, human rights advocates and state officials who otherwise present themselves as the purveyors of human rights and champions of girls' empowerment.
Ahed, like Malala, has a substantial history of standing up against injustices.




Their campaigns on empowering girls in the global South are innumerable: Girl Up, Girl Rising, G(irls)20 Summit, Because I am a Girl, Let Girls Learn, Girl Declaration.
When 15-year-old Pakistani activist Malala Yousafzai was shot in the head by a member of Tehrik-e-Taliban, the reaction was starkly different. Gordon Brown, the former Prime Minister of the United Kingdom, issued a petition entitled "I am Malala." The UNESCO launched "Stand Up For Malala."
To continue reading go to: http://www.aljazeera.com/indepth/opinion/west-praising-malala-ignoring-ahed-171227194606359.html
------------------------------------------------------------------------------------------------------------