RMN is Reader Supported

Our Goal for
FEB 5 - MAR 6:
$3000


Click Widget
or Click Here to contribute.
---
Checks & Money Orders:
Raye Allan Smith
P.O. Box 95
Ashtabula, OH 44004
---
Users Online:
101
---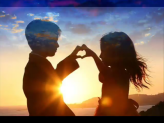 ---
Dewitt Jones' Video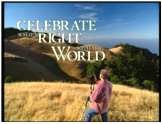 "Celebrate What's Right
With The World"
---
"When the
Starships Fly!"
---
---
Join Rayelan's YahooGroup. Get Breaking News, photos that will warm your heart and more!

Click to join Rayelan
Do you send exciting and timely information to your special emailing group? How about joining the Rumor Mill News Yahoo Group and start sending RMN your emails?

Click to join RUMORMILLNEWS
---
The Theme for The Obergon Chronicles
---
The Obergon Chronicles ebook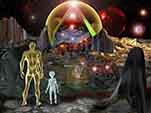 ---
RUMOR MILL
NEWS RADIO
---
RAYELAN.COM
---
CGI ROOM
Common Ground
Independent Media
---
RMN 2012
Earthquake Link List!
Compiled by Earthgrid!
---
THE OBERGON
CHRONICLES
---
DIANA, QUEEN
OF HEAVEN
---
THE DIANA FORUM
---
ACTIVATED CELLULAR MEMORY
---
TEMPLAR PROSPERITY MEDITATION
---
WHAT ARE
THE FACTIONS?
---
THE AMAZING
RAYELAN ALLAN
---
BIORHYTHMS
---
LOTTO PICKS
---
OTHER WAYS TO DONATE
---
DIANA,
QUEEN OF HEAVEN:
The New World Religion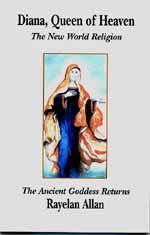 ---
---


RUMOR MILL NEWS AGENTS WHO'VE BEEN INTERVIEWED ON RUMOR MILL NEWS RADIO
______________

NOVEMBER 2008



Kevin Courtois - Kcbjedi

______________



Dr Robin Falkov


______________



Melinda Pillsbury Hr1




Melinda Pillsbury Hr2


______________



Daneen Peterson


______________



Daneen Peterson


______________

Disclosure Hr1


Disclosure Hr2
______________

Scribe
______________

in_PHI_nitti
______________

Jasmine Hr1
Jasmine Hr2
______________

Tom Chittum Hr1
Tom Chittum Hr2
______________

Kevin Courtois
______________

Dr Syberlux
______________

Gary Larrabee Hr1
Gary Larrabee Hr2
______________

Kevin Courtois
______________

Pravdaseeker Hr1
Pravdaseeker Hr2
______________

DECEMBER 2008

Tom Chittum
______________

Crystal River
______________

Stewart Swerdlow Hr1
Stewart Swerdlow Hr2
______________

Janet Swerdlow Hr1
Janet Swerdlow Hr2
______________

Dr. Robin Falkov Hr1
Dr. Robin Falkov Hr2
Dr. Robin Falkov Hr3

JANUARY 2009 ______________

Patriotlad
______________

Patriotlad
______________

Crystal River
______________

Patriotlad
______________

Dr. Robin Falcov
______________

Patriotlad

FEBRUARY 2009



Find UFOs, The Apocalypse, New World Order, Political Analysis,
Alternative Health, Armageddon, Conspiracies, Prophecies, Spirituality,
Home Schooling, Home Mortgages and more, in:
Rumor Mill News Reading Room, Current Archive


To: Lawyers and the Legal Trade (as distinguished from the LAW). 28 "Quotes" from the man who trained them.
Posted By: sonofthewind
Date: Tuesday, 5-Jul-2016 19:37:42
A prominent Law Professor who taught lawyers for over 40 years.

"The whole legal trade is made up of lawyers, by lawyers and for lawyers for private gain in order to perpetuate their Hocus Pocus regarding the phoniness of the whole legal process."
"I outlined my ideas about the book, and about the law, to a lawyer who is not only able but also extraordinarily frank and perceptive about his profession. "Sure," he said, "but why give the show away?"
"Of all the specialized skills abroad in the world today, the average man knows least about the one that affects him most – about the thing that lawyers call The Law."
"It is the lawyers who run our civilization for us – our governments, our business, our private lives. Most legislators are lawyers; they make our laws. Most presidents, governors, commissioners, along with their advisers and brain-trusters are lawyers; they administer our laws. All the judges are lawyers; they interpret and enforce our laws. There is no separation of powers where the lawyers are concerned. There is only a concentration of all government power – in the lawyers. As the schoolboy put it, ours is "a government of lawyers, not of men. We all live in it, but the lawyers run it."
"And in our private lives, we cannot buy a home or rent an apartment, we cannot get married or try to get divorced, we cannot die and leave our property to our children without calling on the lawyers to guide us. To guide us, incidentally, through a maze of confusing gestures and formalities that lawyers have created."
"There are several reasons for this mass submission, One is the average man's fear of the unknown – and of policemen. The law combines the threat of both. A non-lawyer confronted by The Law is like a child faced by a pitch-dark room. Merciless judges lurk there, ready to jump out at him."
"Yet lawyers can and often do talk about their product without telling anything about it at all. And that fact involves one of the chief reasons for the non-lawyer's persistent ignorance about the Law. Briefly, The Law is carried on in a foreign language."
"Much of the language of the law is built out of perfectly respectable English words which have been given a queer and different and exclusively legal meaning. It is, in short, a language that nobody but a lawyer understands. Or could understand."
"For the lawyers' trade is a trade built entirely on words. And so long as the lawyers carefully keep to themselves the key to what those words mean, the only way the average man can find out what is going on is to become a lawyer, or at least to study law, himself. All of which makes it very nice – and very secure – for the lawyers".


"And it is only because the average man cannot play their game, and so cannot see for himself how intrinsically empty-of-meaning their playthings are, that the lawyers continue to get away with it."
"The legal trade, in short, is nothing but a high-class racket. It is a racket far more lucrative and more powerful and hence more dangerous than any of those minor and much-publicized rackets."
"Furthermore, the lawyers – or at least 99/100 per cent of them – are not even aware that they are indulging in a racket, and would be shocked at the very mention of the idea. Once bitten by the legal bug, they lose all sense of perspective about what they are doing and how they are doing it. Like the medicine men of tribal times and the priests of the Middle Ages they actually believe in their own nonsense. This fact, of course, makes their racket all the more insidious. Consecrated fanatics are always more dangerous than conscious villains. And lawyers are fanatics indeed about the sacredness of the word-magic they call The Law."
"Yet the saddest and most insidious fact about the legal racket is that the general public doesn't realize it's a racket either. Scared, befuddled, impressed and ignorant, they take what is fed them, or rather what is sold them. Only once an age do the non-lawyers get, not wise, but disgusted, and rebel. In every revolution the lawyers lead the way to the guillotine or the firing squad."
"It should not, however, require a revolution to rid society of lawyer-control. Nor is riddance by revolution ever likely to be a permanent solution. The American colonists had scarcely freed themselves from the nuisances of The Law by practically ostracizing the pre-Revolutionary lawyers out of their communities – a fact which is little appreciated – when a new and home-made crop of lawyers sprang up to take over the affairs of the baby nation."
"If people could be made to realize how much of the vaunted majesty of The Law is a hoax and how many of the mighty processes of The Law are merely logical legerdemain, they would not long let the lawyers lead them around by the nose. And people have recently begun, bit by bit, to catch on. The great illusion of The Law has been leaking a little at the edges".
"And perhaps if the ordinary man could see in black and white how silly and irrelevant and unnecessary it all is, he might be persuaded, in a peaceful way, to take the control of his civilization out of the hands of those modern purveyors of streamlined voodoo and chromium-plated theology, the lawyers."
"For practically every lawyer thinks and talks of The Law as a sort of omnipotent, omniscient presence hovering around like God over the affairs of men. Yet every lawyer purports to be able to understand and interpret a large part of that presence for the benefit of those who are not lawyers – at a price."
"The mass of practicing attorneys and little judges are fooling themselves and the public when they claim that The Law as they know and use it is a logical science instead of a pseudo-scientific fraud".
"No single fact is so essential to the life and lustiness of the legal racket as the sober pretense on the part of practically all its practitioners – from Supreme Court judges down to police court lawyers – that The Law is, in the main, an exact science. No pretense was ever more absurd."
"For the lawyers know it would be woe unto the lawyers if the non-lawyers ever got wise to the fact that their lives were run, not by The Law, not by any rigid and impersonal and automatically-applied code of rules, but instead by a comparatively small group of men, smart, smooth, and smug – the lawyers."
"The sober truth is that the myriad principles of which The Law is fashioned resemble nothing so much as old saws, dressed up in legal language and paraded as gospel."
"Just as the devil can always cite Scripture to his purpose, so can any lawyer on either side of any case always cite the law to his."
"Legal language, wherever it happens to be used, is a hodgepodge of outlandish words and phrases because those words and phrases are what the principles of The Law are made of."
"Yet why – if you think it over for a minute – should people not be privileged to understand completely and precisely any written laws that directly concern them, any business documents they have to sign, any code of rules and restrictions which applies to them and under which they perpetually live? "Why then should The Law use a language – language being, remember, no more than a means of communicating ideas – which those ordinary human beings cannot hope to understand?"
"But how can any lawyer afford to admit that fact, even to himself, when his position in the community, his prestige among his fellow craftsmen, and his own sense of self-respect all hang on the assumption that he does know what he is talking about?"
"Consequently, the hope of The Law – that is, the hope of the lawyers that their game will go on indefinitely, undiminished and undisputed – lies with the law schools."
"Laws grind the poor, and rich men rule the law."

*****************
If you changed your Law-maker, that would change your Law, and you would own your Property.
Who do you think would get the pink slip?
Now you know the rest of the story !

**********

Extremely important information in this link.
http://www.assemblyofeloah.org/usercontent/documents/SERVANT%20KING.pdf
---
RMN is an RA production.
The only pay your RMN moderators receive
comes from ads.
Please consider putting RMN in
your ad blocker's whitelist.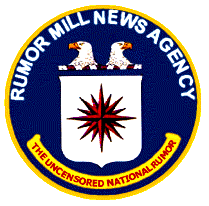 Serving Truth and Freedom
Worldwide since 1996

Politically Incorrect News
Stranger than Fiction
Usually True!
---
Click Widget
or Click Here to contribute.
---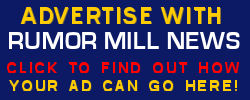 ---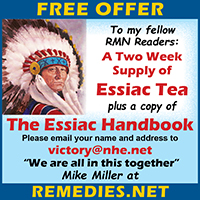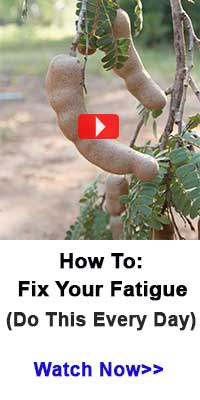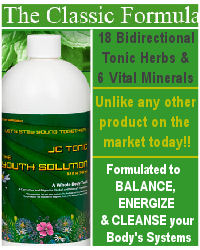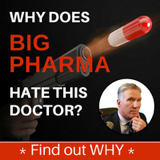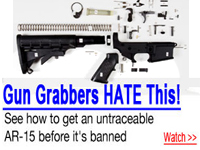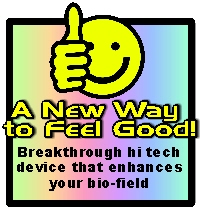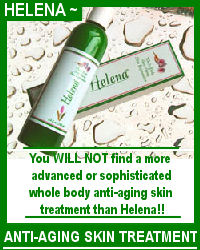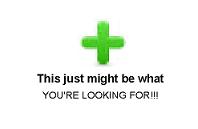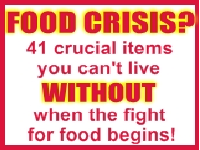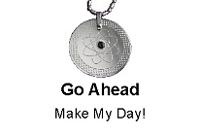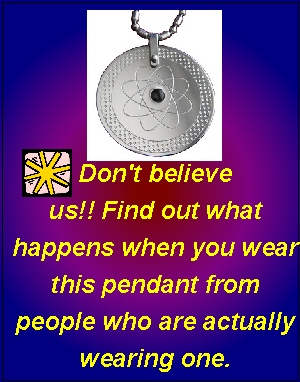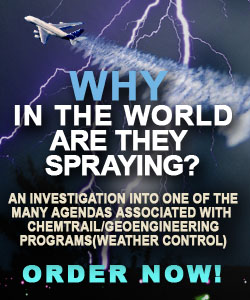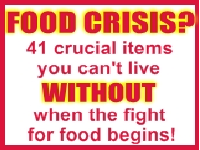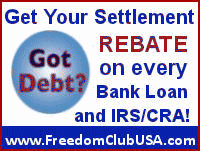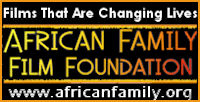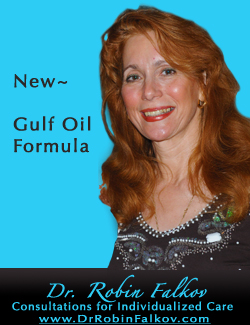 ^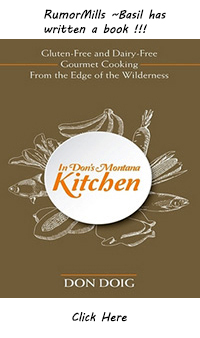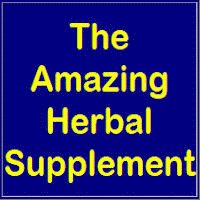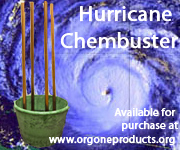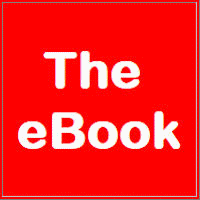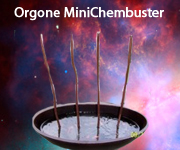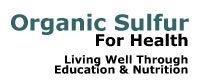 ^


AGENTS WEBPAGES



Provided free to RMN Agents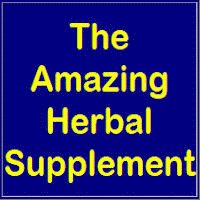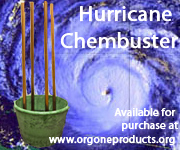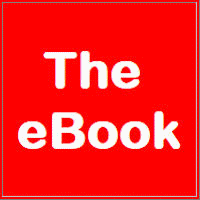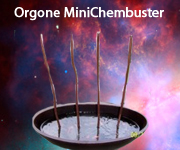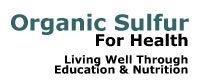 TEMPLAR PROSPERITY MEDITATION



^


AGENTS WEBPAGES



Provided free to RMN Agents