A compelling new Security Council (SC) report circulating in the Kremlin today first noting President Putin having warned about the Western colonial powers' sanctions against the "Special De-Nazification Operation" to liberate Ukraine: "This obstruction of supplies concerns energy carriers, oil. Of course, it concerns gas, including liquefied gas…This also concerns fertilizers and some other goods, metals, and so on, chemical products in the broad sense of the word…As for fertilizers, then, of course, if this continues further, it will have serious consequences for this segment of the world market and for food in general", says by Supreme Socialist Leader Joe Biden ignoring this dire warning about the world's food supply in his demonic bid to defend these Western colonial powers, the American people are now facing a looming food catastrophe, as documented in economic articles like "Russia-Ukraine War Threatens Wheat Supply, Jolts Prices", "2.8 Million Fowl (Mostly Chickens & Turkeys) Have Died In The First Month Of America's Raging New Bird Flu Pandemic" and "No One Is Talking About the Mass Food Shortage and Grocery Bill Increases US Is Barreling Toward"—today sees American economic experts warning: "It's not whether or not there will be a food crisis…It's how big that crisis will be"---and in noticing how this crisis is being hidden by the leftist American mainstream mass media establishment, it caused top digital communications expert Douglas Karr to post the warning message: "Meat processors booked out a year because stockpiling beef...Farmers in South can't get fertilizer for crops now....Farmers in Midwest are switching, can't get nitrogen nor fertilizer...Buckle up, folks!...The media isn't even warning you".
In viewing the wholesale devastation wrought on America by the socialist Biden Regime, this report notes, yesterday it caused top Republican Party lawmaker US Senator Lindsey Graham to exclaim: "We have industrialized chaos...We have chaos on an industrial scale…You have China saying if you give any weapons to Taiwan, we are coming after you...You have the Iranians firing at an American base in Iraq…You have Afghanistan becoming a new safe haven for terrorists...I think I smell a sellout coming when it comes to Ukraine"—is "industrialized chaos" added to after top Biden Regime official National Security Advisor Jake Sullivan warned Russia that NATO would go "full force" if any strike is recorded on NATO territory – "intentional or not" – after Russian military forces attacked and obliterated a Ukrainian military base near the Polish border, then he vowed to "hold Iran accountable" for its ballistic missile strikes near a US military base in Erbil-Iraq—a vow swiftly followed by Iran suspending peace talks with Saudi Arabia—was a suspension of peace talks that immediately followed Saudi Arabia conducting one of the largest mass executions in modern times when the regime beheaded 81 people it accused of terrorist offenses—after which top Iran ally Hezbollah has condemned this mass execution, saying "it brings to the fore the true face of the Saudi regime, which practices the ugliest forms of sectarian discrimination".
As to be expected, this report continues, the Western colonial powers greedily sucking at the oil teats of Saudi Arabia said nothing about this mass execution, but quickly after Dr. Wang Huiyao, the founder and president of the Center for China and Globalization, a nongovernmental think tank based in Beijing, released his open letter "It's Time to Offer Russia an Offramp. China Can Help With That", wherein he warned: "We are now in an escalatory spiral", it was immediately met by the Western colonial powers comically claiming, without any proof, facts or evidence, that Russia had asked China for military support in Ukraine—a comical claim Chinese Embassy spokesperson Liu Pengyu responded to with the simple statement: "We have never heard of that request".
In commenting on the effects the Western colonial powers' sanctions are having on the Russia economy, this report details, Finance Minister Anton Siluanov reiterated previous statements about Russia's debt obligations, saying that the country will service its external debt in rubles if the foreign exchange accounts of the central bank and government remain blocked, then revealed: "We have a total amount of reserves of about $640 billion, about $300 billion of reserves are now in a state in which we cannot use them...But I think that our partnership with China will still allow us to maintain the cooperation that we have achieved, and not only maintain, but also increase it in an environment where Western markets are closed"—a revelation met by American economic experts noting such facts like: "Russia's development of its SFPS (System for Transfer of Financial Messages), which has a sister in China known as the CIPS (Cross-Border Interbank Payment System), the "de-SWIFTing" of Russia by the Belgium entity will not have nearly the devastating consequences as being projected by the Western mass media"—today sees articles appearing like "Chinese Yuan Deposits Soar At Russian Banks After SWIFT Cut-Off"—sees all of this occurring exactly 60-years to the date of when top American mining executive Merrill E. Shoup, in 1962, warned the Senate Minerals Subcommittee that "the Russians are stimulating their gold production and accumulating gold", and him telling these lawmakers that gold was just as important as uranium in the Cold War—and if alive today, this mining executive would understand the documented facts contained in the warning articles now appearing like "Will Russian Gold Sanctions Finally Reveal That the Emperor Has No Clothes?".
Because of these Western colonial sanctions, this report notes, more than 330 companies have announced their withdrawal or suspension of activities in Russia, the ten largest of which are responsible for more than 125,000 Russian workers—today saw Akzo Nobel NV, one of the world's largest paint producers, saying it expects its Russian operations to collapse in the next few weeks due to the disruption of key supply chains and financial problems faced by its Russian customers because of international sanctions—today saw British American Tobacco plc (BAT), one of the world's largest tobacco companies, saying it has decided to pull out of the Russian market, but will continue to pay its 2,500 Russian employees and will do its utmost to safeguard their future employment—with Russia and South Africa being the world's largest palladium producers, with a combined market share of 80%, and Russian company Norilsk Nickel producing up to 38% of the world's palladium as a byproduct of nickel mining, today it sees South Africa warning it can't make up the global demand for this critical metal, and stating: "Acceleration of projects to expand production is possible, but a significant increase in production will take months and even years"—and all of which is why top American economic experts are now publishing dire warning articles like "The Past Few Weeks Have Poured Kerosene On A Tectonic Shift That's Taken Shape Over The Past Six Years".
In preparation for these Western colonial sanctions, this report continues, on 4 May 2021, the Kremlin published a legal notice announcing that it had created an "unfriendly countries list", that contained only the United States, because of its unrestrained warmongering, and the Czech Republic, because it had unjustly expelled Russian diplomats—an "unfriendly countries list" that today includes the United States and Canada, the EU states, the UK (including Jersey, Anguilla, the British Virgin Islands, Gibraltar), Ukraine, Montenegro, Switzerland, Albania, Andorra, Iceland, Liechtenstein, Monaco, Norway, San Marino, North Macedonia, and also Japan, South Korea, Australia, Micronesia, New Zealand, Singapore, and Taiwan, but no longer includes the Czech Republic after it became a top importer of Russian defense products worth $683-million in the first half of 2021—for the nations placed on the "unfriendly countries list", this past week it saw Russian prosecutors issuing warnings to their Western companies in Russia threatening to arrest corporate leaders there who criticize the government and the seize assets of companies, including brands, property and trademarks, that withdraw from the country—and today the Kremlin announced that Russian companies have no obligation to pay patent holders for the use of intellectual property from any countries that have sanctioned the country, that effectively legalizes piracy across the nation of everything from Hollywood movies to video games.
While this "economic war" declared against Russia by the Western colonial powers intensifies, this report notes, among the latest urgent "hot war" bulletins issued by the Ministry of Defense (MoD) today, the most important of them reveal:
"Russian troops continued their advance, reaching the Vodnoye, Sladkoye, Stepnoye, Taramuk and Slavnoye settlements...The troops advanced 11 kilometers in the past 24 hours".
"Around 1,400 Russian troops injured in Moscow's offensive in Ukraine have already been discharged from the hospital...All of them have expressed willingness to rejoin their units after a full recovery to further fulfill their duties as part of the special military operation".
"The pilot of a Russian Su-25 attack aircraft was able to land the plane after being hit by a missile from a Ukrainian man-portable air defence systems (MANPADS)".
"In total, 3,920 facilities of Ukrainian military infrastructure were disabled since the start of the special military operation...A total of 143 unmanned aerial vehicles, 1,267 tanks and other armoured combat vehicles, 124 multiple rocket launchers, 457 field artillery guns and mortars, 1,028 units of special military vehicles were destroyed".
"The MoD has published footage of a high-precision strike by a Krasnopol projectile during the destruction of a field command post of the Ukrainian Army".
"Lugansk People's Republic troops have discovered sites of mass killing on territory recently liberated from Ukrainian forces".
"Chief of Russia's Investigative Committee Alexander Bastrykin has ordered to investigate the circumstance of the mass execution of civilians in the Lugansk People's Republic".
"The White House reportedly cancelled a scheme to train Ukrainian militia for a Guerrilla war against Russia for fear of angering Moscow".
In a revelatory article just published by the leftist Washington Post entitled "Our Information Silos Make It Easy To Find Putin's Take On The News", this report concludes, columnist Hugh Hewitt reveals how stunned he was after discovering that his long-time driver Sergei (not his real name), a Russian-born American citizen, doesn't believe a single word the Western media is saying about Ukraine—sees Hewitt revealing that Sergei watches "straightforward" Russian TV made available via a China-enabled relay, that he compares with leftist media war propaganda—and sees Hewitt stating: "Sergei represents both the current reality and future challenge of news providers, and not just about Russia"—in factual reality is a "challenge" only for those news providers not telling the truth, as best exampled yesterday, when the American people were lyingly pummeled with the fake news that Russian troops had shot an American reporter at a checkpoint, but for those like Sergei able to watch true news, they saw the Ukrainian commander of this checkpoint admitting that his forces "accidentally" shot and killed this American reporter well behind the front lines where Russian troops are, and has now banned reporters from the city his forces control—is truth the American leftist mainstream media keeps hiding, lying about and denying, which made it remarkable, yesterday, to hear CNN foreign correspondent Fareed Zakaria openly admit on air: "One of the defining features of the new era is that it is post-American...By that I mean that the Pax Americana of the past three decades is over...You can see the signs everywhere...Consider that according to The Wall Street Journal the leaders of the UAE and Saudi Arabia, two countries that have depended on Washington for their security for decades, refuse to even take phone calls from the American president...Consider as well that Israel initially in the Security Council vote and India have refused to describe Putin's actions as an invasion and that all four countries have made it clear they will continue to do business with Russia". [Note: Some words and/or phrases appearing in quotes in this report are English language approximations of Russian words/phrases having no exact counterpart.]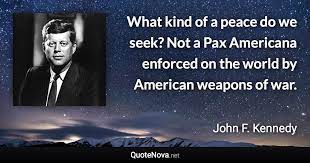 March 14, 2022 © EU and

US

all rights reserved. Permission to use this report in its entirety is granted under the condition it is linked to its original source at WhatDoesItMean.Com.~~~~~~~~~~~~~~~~~~~~~~~~~~~~~~~~~~~~~~~~~~~~~~~~~~~