An insightful new Security Council (SC) report circulating in the Kremlin today first noting top Kremlin spokesman Dmitry Peskov urging the United States to abandon its policy of fomenting tension around Ukraine, with him stating: "The hysteria that the United States is instigating is, indeed, leading to hysteria in Ukraine where people are almost packing frontline bags…This is obvious and this is a fact…This is the downside of this very malicious and damaging campaign being run by Washington…We consistently criticize this stance and call on Washington and its allies on the European continent to give up this policy and assume a constructive, calm and balanced approach", says he further warned: "Regrettably, American media outlets have been publishing a large amount of unverified, distorted and deliberately false and inflammatory information in recent months about what is happening in and around Ukraine…This is becoming obvious actually for all".
In explaining why the Americans are stocking baseless fear hysteria, this report notes, New China Research (NCR) expert Wan Chengcai reveals: "The United States views major changes occurring worldwide as a great game between strong powers…For the US itself, the edge of this game is above all targeting Russia and China...One cannot underestimate the results of this game since in the future they may impact the shaping of a new model of the world order"—is a "targeting" of Russia and China that last week saw the United States Strategic Command (STRATCOM) announcing its plan to conduct a "Global Lighting" thermonuclear war exercise—during even the darkest and most dangerous days of the Cold War saw the United States adhering to its Mutually Assured Destruction (MAD) nuclear war doctrine that correctly assessed its only outcome would be total global annihilation—but today sees the socialist Biden Regime having changed this nuclear war doctrine to what's described as: "The new plan no longer relies on a doctrine of Mutually Assured Destruction–something that served in the past as a significant deterrent to using nuclear weapons...Nowadays, the Pentagon expects some US forces to survive a hypothetical first strike by Russia or another nuclear state, and then subsequently recover, strike back, rinse and repeat until the enemy is defeated or there is no one left alive on Earth to fight".
As to the demonically deranged socialist American minds came up with this insane "rinse and repeat" nuclear war doctrine, this report continues, they are the same ones who enslaved their own citizens in what is now being called the "Great Confinement", but about which, and the grave danger it poses to these demons, today sees it being written:
The pandemic tempted governments and their elite allies to treat citizens as passive objects to be dictated to, bullied and coerced en masse instead of as active thinking subjects with whom government is in most people see themselves in modern society—as free autonomous beings rather than as laboratory rats in a series of social science experiments.
The Great Confinement didn't work.
It neither failed to stem the spread of Covid nor prevented large numbers of deaths.
As in 1932, the electorate is in the mood to punish the party in power for its general incompetence.
We may be on the verge of the most consequential U.S. political realignment in almost a century.
In the U.S., the Great Confinement has left scars on the national psyche comparable to the effects of the Great Depression.
This loss of faith has been compounded by government failure to deal with spiking violent-crime rates and the shocking dereliction of duty on the part of the nation's teachers.
Children and families feel as if they've been left stranded by the school systems they pay for with their tax dollars
In 1932 Franklin D. Roosevelt called those left stranded by the Great Depression "the forgotten man".
Today the Great Confinement has created a nation of forgotten Americans.
In 1932 Democrats used national disillusion with big business to create a powerful new political coalition that gave them control of the White House for 20 years and a virtual stranglehold on Congress that lasted more than half a century.
With the Republican Party needing a net gain of just one seat to recapture the majority in the 100-member Senate and a net gain of five seats in the 435-member House of Representatives to win back the majority, this report notes, today Supreme Socialist Leader Joe Biden was slammed by a beyond shocking new poll showing that 50% of American voters want him impeached, including 50% of Black voters—a shock poll coming at the same time it's further being reported: "Polls show two-thirds of Americans feel the country is on the wrong track…In a recent Axios poll, 66% of Republicans, 41% of Democrats and 46% of independents said they are more fearful than hopeful about what's in store for 2022…A Politico/Morning Consult poll shows Democrats' approval numbers dropping by 12 points since March and President Biden's sinking lower than that…A political earthquake may be coming".
In seeking to continue the "Great Confinement" enslavement of the American people, this report continues, leftist fear porn propagandists at the New York Times just published their screed "What We Can Learn From How The 1918 Pandemic Ended", wherein it states: "Nearly all cities in the United States imposed restrictions during the pandemic's virulent second wave, which peaked in the fall of 1918…That winter, some cities reimposed controls when a third, though less deadly wave struck…But virtually no city responded in 1920…People were weary of influenza, and so were public officials…Newspapers were filled with frightening news about the virus, but no one cared…People at the time ignored this fourth wave; so did historians…The virus mutated into ordinary seasonal influenza in 1921, but the world had moved on well before...We should not repeat that mistake".
At the same time these leftist media fear merchant propagandists claim it would be a "mistake" to end the "Great Confinement" enslavement of the American people, this report notes, it came in the shadow of former Clinton Administration Treasury Secretary Larry Summers and Harvard Professor David Cutler releasing in the Journal of the American Medical Association their terrifying document "The COVID-19 Pandemic And The $16 Trillion Virus", wherein they chilling reveal: "The SARS-CoV-2 pandemic is the greatest threat to prosperity and well-being the United States has encountered since the Great Depression" and "estimated the economic cost of the pandemic could run as high as $16 trillion"—all coming "at the same time, trillions of dollars in government spending to compensate for lost jobs and lost livelihoods has added fuel to another epidemic: inflation—the worst in 40 years".
Among those knowing the brutal truth contained in articles like "Covid Will Soon End Because Politicians Can't Win Votes Locking You In A Cage", this report concludes, is Democrat Party moderate New Jersey Governor Phil Murphy, who yesterday factually stated: "We're not going to manage this to zero…We have to learn how to live with this", and Democrat Party moderate Colorado Governor Jared Polis, who outright declared: "The emergency is over"—and are voices of sanity astonishingly now joined by the leftist Washington Post, that today wrote: "Biden needs a complete reset of his flailing, failing presidency but most especially of his pandemic strategy, one that begins at the top with new leadership…Fauci clearly must be replaced, but following him out the door should be Centers for Disease Control and Prevention Director Rochelle Walensky, Secretary of Health and Human Services Xavier Becerra and the White House point man on the pandemic response…It is indisputable that the public's confidence and trust in the HHS, the CDC and the Food and Drug Administration has been damaged, and whether the dysfunction in the agencies contributed to Biden's approval ratings dropping or vice versa, millions of Americans feel cornered by the pandemic and increasingly skeptical of an erratic administration response". [Note: Some words and/or phrases appearing in quotes in this report are English language approximations of Russian words/phrases having no exact counterpart.]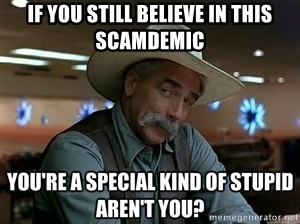 January 31, 2022 © EU and

US

all rights reserved. Permission to use this report in its entirety is granted under the condition it is linked to its original source at WhatDoesItMean.Com.
~~~~~~~~~~~~~~~~~~~~~~~~~~~~~~~~~~~~~~~~~~~~~~~~~~~~~~~~~