A gobsmacking new Security Council (SC) report circulating in the Kremlin today first noting Security Council Deputy Secretary Alexander Grebenkin warning about threats of armed conflicts at the border, and stating: "It is necessary to say that the situation at several sections of the state border is still difficult…It develops amid the buildup of military political, economic and information pressure on Russia from the United States and its allies...In the recent time, we have been seeing a considerable invigoration of NATO's military and other activities in the Black and Azov Seas region, in the Western direction and in the Arctic region...The level of threats at the border linked with possible armed conflicts and incidents at the state border is not declining", says quickly joining this warning was the Ministry of Defense (MoD) issuing an urgent war bulletin revealing: "Russian radars tracked over 50 foreign aircraft that conducted air reconnaissance near Russia's state borders over the past week...Fighter jets of Russia's air defense quick reaction alert forces were scrambled twice over the past week to prevent foreign aircraft from violating the Russian state borders...All the flights by foreign spy aircraft were tracked by Russian radar stations...No violations of the Russian state border were allowed".
As the storm clouds of global war grow nearer on the horizon viewed by the Russian Federation, this report notes, Foreign Ministry spokeswoman Maria Zakharova, in commenting on the just signed new military agreement between the United States and Estonia that began their war game movements, further states: "Russia warns NATO against fanning tension near the Russian borders…NATO keeps silent and continues...The US diplomatic mission said that non-traditional methods of delivery were drilled during the exercise…I don't even want to think about what they mean...In the Pentagon's military games, Estonia is nothing but a NATO stronghold at our borders...Such drills have no other goals".
In attempting to understand what Supreme Socialist Leader Joe Biden hopes to achieve by starting a global thermonuclear war, this report details, Security Council Members authorized the Ministry of Foreign Affairs (MoFA) to explore the possibility of Biden meeting with President Putin before the outbreak of hostilities—in quick response to this authorizing sees Deputy Foreign Minister Sergey Ryabkov stating: "Thorough preparation is needed for this meeting to take place, and that is what we're doing"—who was joined by Kremlin spokesman Dmitry Peskov revealing: "Is it possible before the New Year?...It could happen later as well".
This transcript sees Security Council Members expressing grave concerns over the mental stability of socialist leader Biden—concerns now increasing after Biden's medical report was released last week, about which the New York Post, in their article "White House Doctor Is Hiding Joe Biden's Brain Drain" state: "Gait disorders, particularly stiffer, shortened, more asymmetric strides, such as we see with Biden, are often are linked to dementia"—and is a mentally unstable Biden no one is sure how he will react after the greater masses of Americans learn the truth that the he took naked showers with and sexually molested his own daughter when she was a child.
Furthering evidencing the mental instability of socialist leader Biden, this report continues, was him yesterday begging the world for help in easing the energy crisis he created—a self created energy crisis that yesterday his top ally socialist Democrat Party leader House Speaker Nancy Pelosi responding to by calling their energy destroying massive climate change spending a "religious thing"—a climate change religion so insane today it sees a fleet of Russian tankers carrying over 2-million barrels of diesel heating fuel to US East Coast cities so their citizens don't freeze this winter—while his own citizens need Russian fuel to keep from freezing it saw Biden secretly selling millions-of-barrels of oil from the United States Strategic Petroleum Reserve to Asian countries—and because of Biden's insanity, today it sees Japan exploring the possibility of using oil from its strategic reserves to save America.
With socialist leader Biden having vowed to fire over 4-million US government workers refusing to take experimental Covid vaccines today, this transcript sees Security Council Members noting that because of the unrelenting leftist media propaganda inflicted on Americans they've yet to rebel against this socialist tyranny—the same of which can't be said about other Western nations having much freer and honest media outlets, and is why today these nations are being overwhelmed by massive protests against Covid tyranny—most practically in Europe, that today has spiraled into protest mayhem over socialist Covid restrictions and lockdowns.
In examining the vast socialist Democrat Party and leftist mainstream media propaganda apparatus designed to deceive and control Americans, this transcript sees Security Council Members noting that its full demonic power was just displayed in the persecution of Kyle Rittenhouse, who last year, when he was 17-years-old, took up arms to defend the property in his hometown set upon by rampaging socialist mobs given free reign to destroy by the police forces that abandoned Kenosha-Wisconsin—during which this young boy had to defend himself against a convicted child rapist and two violent career criminals, two of whom he shot to death, and the other one he wounded before being shot in the head by the gun this criminal tried to kill him with.
After defending himself against these violent criminal terrorists, this report continues, Kyle Rittenhouse joined the "Pantheon of Young White Men" the leftist propaganda media has tried to destroy, whose members include Nick Sandman, George Zimmerman, the Duke Lacrosse Team and Richard Jewell—all of whom endured relentless leftist media propagandist lies designed to depict them as racists, but were all found innocent once the truth was exposed.
As befell the other members of this "Pantheon of Young White Men" targeted for total destruction by socialist Democrats and the leftist media to further their lying racist narratives, this report details, the socialist prosecutors targeting Kyle Rittenhouse were so unethical using lies and deception their case fell apart like the fairy tales it was based on—some of the worst of these lies being that Rittenhouse crossed a State line with a gun, when he never did such a thing—that he was too young to possess a gun, which is an outright lie—and most astonishing of all was them perpetrator the baseless lie that the case had anything to do with race, as in factual reality Rittenhouse and those he shot were all white.
To sustain the lying leftist media narrative about Kyle Rittenhouse, this report notes, it saw leftist tech giants blocking anyone trying to tell the truth, and most vilely saw the socialist fund raising site GoFundMe banning anyone from raising money to defend this young boy—but saw the Christian fundraising site GiveSendGo jumping to defend this young boy, who after he was found innocent of the unjust charges released the statement: "Kyle Rittenhouse won because truth won, but in order to share his truth, he needed a legal defense team…GoFundMe, PayPal, nearly all of the social media giants, and various payment systems colluded against Rittenhouse from the beginning…If not for the financial support of fellow Americans and lovers of freedom, this case could very well have turned out differently".
Immediately after Kyle Rittenhouse was found not guilty of all the unjust charges lodged against him, this report continues, Republican Party lawmaker US Congressman Bryan Steil of Wisconsin said: "If anyone was surprised at this verdict they need turn off MSNBC"—wise advice by Kyle Rittenhouse's lawyer Mark Richards tearing into leftist media outlets CNN and MSNBC for the repeated lies they keep telling about the case—after which, beyond all belief, it saw the leftist Independent lyingly claiming that Rittenhouse shot three black men—saw leftist propagandists on NBC News saying such things like: "The idea that someone could be out with a semi-automatic weapon, kill people, and walk is stunning"—saw leftist propagandists on CBS News lyingly continue to claim Rittenhouse "crossed state lines armed for battle"—saw leftist propagandists on MSNBC calling Rittenhouse "a little murderous white supremacist"—then it saw the leftist propagandists on CNN going full racist with the proclamation "There is nothing more frightening in America today than an angry white man".
Most unfortunately for the American citizens living Waukesha-Wisconsin, a suburban city in a conservative, affluent county next to Milwaukee County, this report notes, yesterday, during their much beloved annual Christmas Parade, instead of them meeting "an angry white man" like CNN warned about, they were destroyed by an enraged black terrorist incited to violence by socialist Democrat Party and leftist media propaganda named Darrell Edward Brooks Jr., whom two days earlier a socialist judge released on cash bail while knowing of the numerous felony warrants out for his arrest for violent criminal actions—and is a violent black terrorist criminal who willfully used his vehicle to kill at least 5 innocent people and grievously wound 49 other innocents, at least a dozen of whom were young white children.
With the bodies of the Waukesha Christmas Parade Massacre yet to be buried, this report continues, Wisconsin socialist Democrat Party leader Mary Lemanski posted a demonic message in support of this black terrorist criminal saying of his wanton murders: "It was probably self defense"—a demonic message quickly joined by Biden's socialist forces flocking to social media so they could defend this murderous black criminal terrorist, about which it's most accurately observed: "Many more leftists have continued to mock the attack in a sick and twisted way to try and 'own' conservatives about self-defense laws in Wisconsin in response to Kyle Rittenhouse's acquittal in court on Friday…Any normal person would be and should be disgusted by this behavior and it is clear that in the eyes of the radical left, the lives of every day people (especially Christian children) do not matter in their unquenched lust for power".
The conclusion section of this transcript sees Security Council Members noting that Kyle Rittenhouse will give his first interview this evening to Fox News host Tucker Carlson—a clip of which sees Rittenhouse stating: "I'm not a racist person…I support the BLM movement…I support peacefully demonstrating"—a statement made by this young boy about his not being racist that must be believed, as no evidenced has ever been shown proving otherwise—and likewise applies to the jury in Florida that found Andrew Coffee IVon the exact same day Rittenhouse was—and is a critical case to know about because Andrew Coffee IV is a black man that was charged with murder after firing upon police officers, but whose claims of self defense were supported by the evidence and facts, just like what happened to Rittenhouse—because the acquittal of this black man proving self defense doesn't fit the narrative used by Biden's socialist forces and the lying leftist media saw them suppressing any mention of it—which leads one to wonder if the black terrorist criminal that attacked Waukesha had been told about it, would his rage have been mitigated? [Note: Some words and/or phrases appearing in quotes in this report are English language approximations of Russian words/phrases having no exact counterpart.]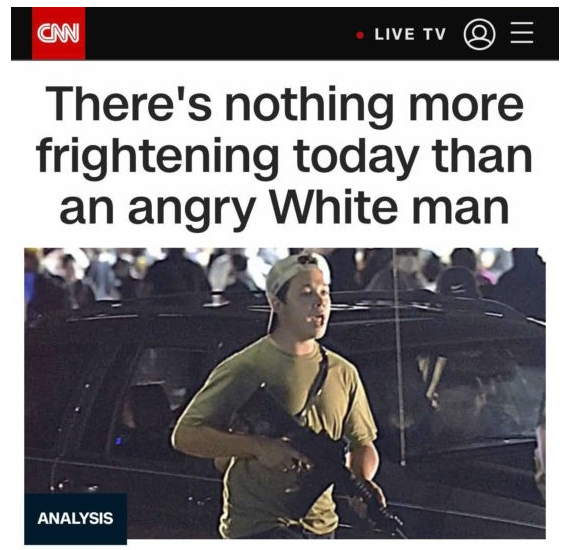 https://www.brighteon.com/077e8b90-4be3-4c53-898a-41a322a8a063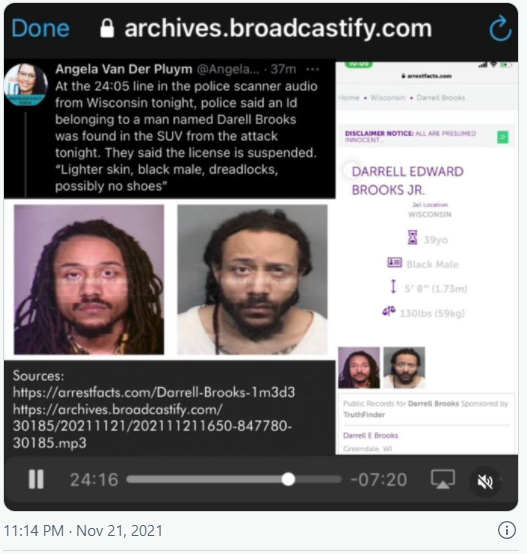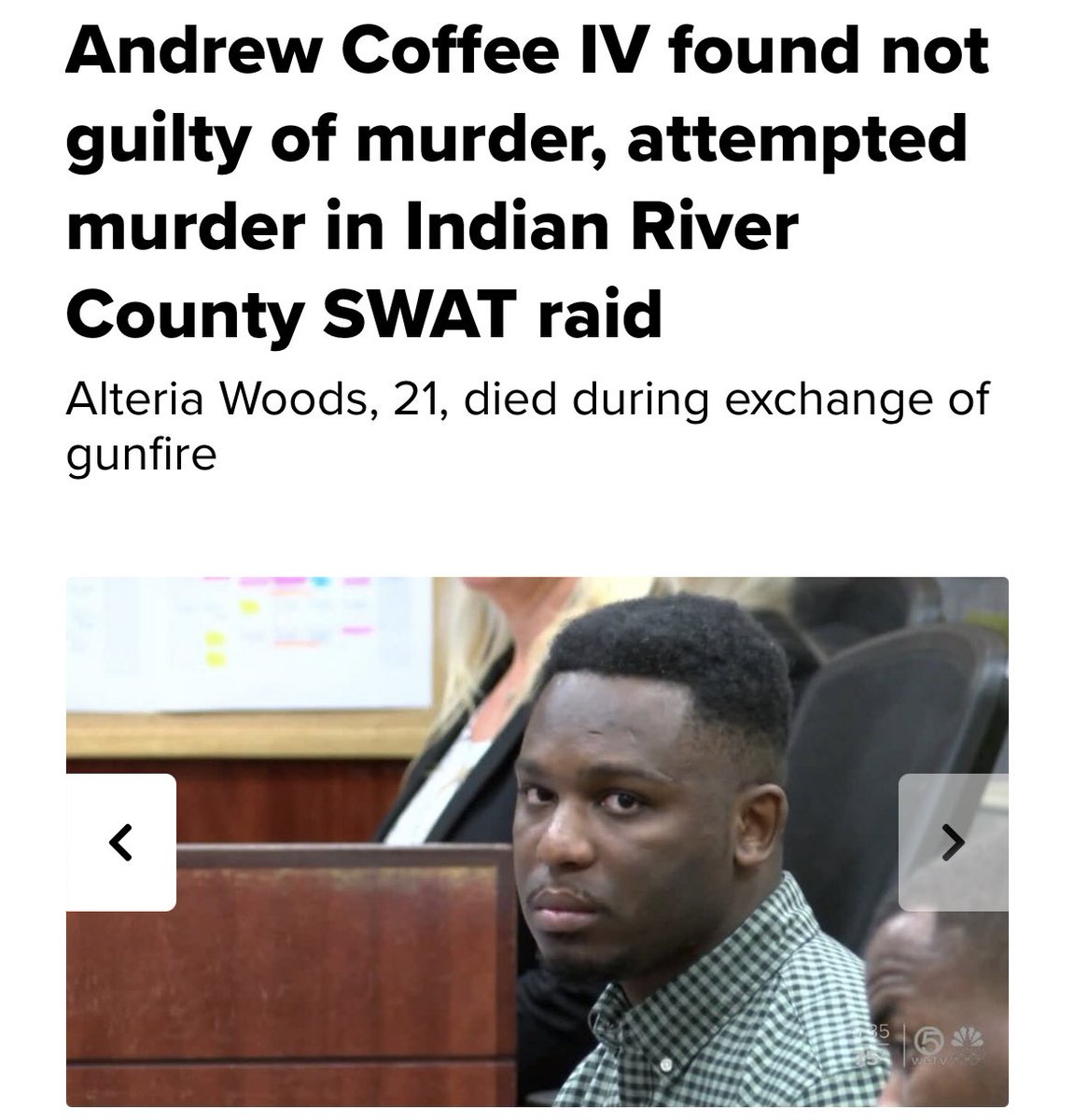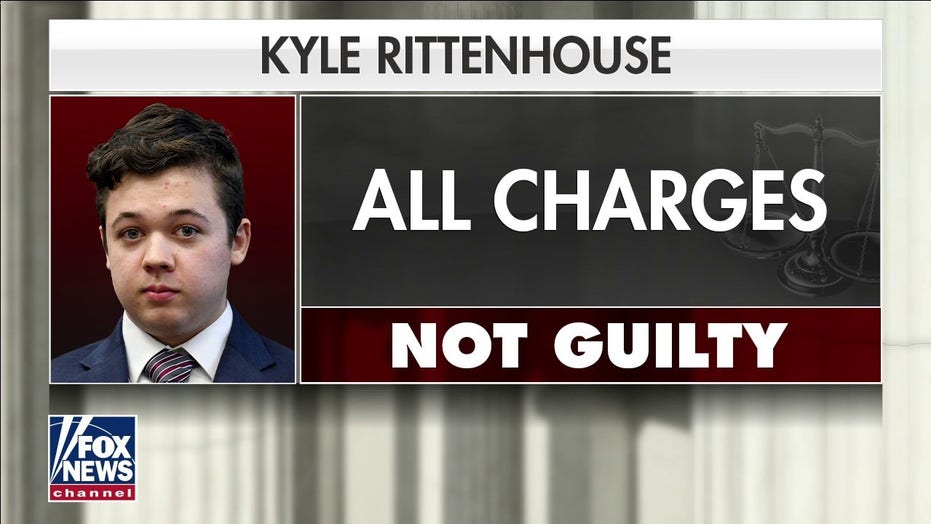 A young black man (who had a shoot out with police that killed his girlfriend) and a young white man (who killed two socialist terrorists and wounded one) were BOTH found innocent of murder and attempted murder on THE EXACT SAME DAY after proving they acted in self defense. Why do you only know about one of them? Think about that!

November 22, 2021 © EU and

US

all rights reserved. Permission to use this report in its entirety is granted under the condition it is linked to its original source at WhatDoesItMean.Com.
~~~~~~~~~~~~~~~~~~~~~~~~~~~~~~~~~~~~~~~~~~~~~~~~~~~~~~~~~