A mind-blowing new Security Council (SC) report circulating in the Kremlin today sees this transcript showing Security Council Members examining a dossier containing the highest classification rating "Of Special Importance" prepared by the Foreign Intelligence Service (SVR) regarding the assassination attacks on famed Dutch investigative journalist Peter R. de Vries and Haitian President Jovenel Moïse —attacks occurring within of few hours of each other, which left de Vries fighting for his life with bullets in his head, killed President Moïse, left First Lady of Haiti Martine Moïse with gunshot wounds to her arms and thigh along with a severe injury to her hand and her abdomen, and who was rushed in critical condition by air ambulance to Jackson Memorial Hospital in Miami-Florida.
In the very limited portions of this highly-classified report permitted to be openly discussed among various ministries, the SVR says the historical events preceding these two assassination attacks began in the 1990s when the American socialist criminal regime headed by feared sex fiend President Bill Clinton unleashed the Central Intelligence Agency (CIA) on the southeastern European region known as Kosovo—after which the CIA backed the Kosovo Liberation Army in turning Kosovo into major hub for illegal drugs—saw Kosovo becoming a major hub for child sex trafficking—in 2008, saw top-secret documents given to Wikileaks proving that Germany's foreign intelligence service the Bundesnachrichtendienst (BND), had long been working with the CIA to turn Kosovo into a "Narco State"—after this exposure by Wikileaks saw German intelligence scrubbing all of their European records linking them to the CIA—vile crimes that make it no surprise why the World Health Organization this morning officially declared that Germany faces an "EPIDEMIC" of child sex abuse—sees the WHO warning that an estimate of 1-million child sex victims in Germany is "too low"—then saw the WHO demanding: "It has to be stopped!".
The SVR notes that Dutch investigative journalist Peter R. de Vries has long been investigating the CIA and BND links to criminal drug gangs in Kosovo—an investigation that led de Vries to examine the September-2007 crash in Mexico's Yucatan Peninsula of a CIA aircraft carrying 4-tonnes of cocaine—of which is was reported at the time: "The men flying the plane disappeared, including one woman, the CIA refuses to comment and the mainstream press don't want to touch this story".
SVR "assets" identified one of the pilots of this CIA drug smuggling aircraft as being a 28-year-old Mexican citizen named Vargas Flores Andres, and the woman as 28-year-old British citizen Shazia Din—after which Shazia Din rose to becone the most feared drug crime lord in Britain—is branded as the "Queen of Crime" in underworld circles—and along with her drug crime lord sister Abia Din and drug crime lord Natalie Wrafter, are the top bosses of a crime gang selling heroin and cocaine in the north of England, and today sees roughly half of the 27,000 child gang members in England being girls.
The SVR notes that CIA drug smuggling pilot Vargas Flores Andres and his 37-year-old Mexican citizen co-pilot Villeda Avila Juan Jose were captured in Haiti while conducting a drug smuggling operation on 23 November 2019—but whose official version of this capture is contradicted by several testimonies claiming that "something" was landed and taken in an unidentified car before the arrival of the agents of the Anti-Trafficking Brigade—then, on 17 July 2020, it saw both of these CIA drug smuggling pilots sentenced to 5-year prison terms by a Haiti judge.
As to what the "something" was that these CIA drug smuggling pilots "landed" in Haiti and whisked off in an "unidentified car" before being captured, SVR "assets" confirmed it was 30-year-old Polish citizen Magdalena Kralka—the main illegal drug supplier to "Queen of Crime" drug lord Shazia Din—is one of the most feared and ruthless drug lords in Europe who has been branded as "The Most Beautiful Gangster In Poland"—is so feared that after Interpol issued a red notice for her arrest, the "Shadow Hunters" team was formed by the Polish police to capture her—after a three-nation chase involving police forces throughout Europe saw her being captured in Slovakia—after which this feared drug lord was returned to Poland.
While peeling back the layers of how the CIA has been creating and supporting these ruthless and feared female drug lords, the SVR notes that Dutch investigative journalist Peter R. de Vries began to zero in on Haiti—specifically because CIA drug smuggling pilot Vargas Flores Andres has been linked to both British drug crime lord Shazia Din and Polish drug crime lord Magdalena Kralka—which makes it no surprise that the getaway driver in the assassination attack on de Vries has been identified as 35-year-old Polish citizen Kamil Pawel Egiert—a member of drug crime lord Magdalena Kralka's vast criminal organization that's linked to the CIA—which is why the SVR alerted the General Intelligence and Security Service (AIVD) in the Netherlands when Egiert moved with his family to the small Dutch village of Maurik—during his stay in Maurik saw SVR "assets" reporting that Egiert was visited near daily by a vehicle registered to the United States Embassy and Consulate in the Netherlands—a report confirmed by Egiert's neighbors in Maurik, who stated: "Almost every day a car passed by and he would then walk to it with a bag and then hand it over"—last week saw the SVR sending another "urgent alert" to the AIVD about Egiert warning Dutch intelligence officials that the likelihood of his being armed was "high"—an "urgent alert" that spurred Dutch police to take Egiert into custody last week, then inexplicably saw them quickly releasing him.
The SVR notes that after Dutch police inexplicably freed Egiert, he continued cultivating his "relationship" with a young 21-year-old black rapper named Delano G.—who, on Tuesday evening, was driven by Egiert into Amsterdam—after which Delano G. exited the vehicle and pumped five bullets into the head and body of de Vries. [English].
Within 8-hours of de Vries being brutally gunned down, the SVR notes that Haitian President Jovenel Moïse was assassinated in his home by what a high-ranking Haitian government official says "were mercenaries"—an attack so brutal one terrified witness reported "I thought there was an earthquake, there was so much shooting"—saw former Associated Press reporter Jonathan Katz saying after this attack: "We don't know who did this, what their end game is, what else they have planned…It seems to be a pretty well-financed operation...That's the question: Who's behind it and what do they want?"—saw Haitian Ambassador to Washington Bocchit Edmond fearfully stating: "This was a well-orchestrated commando attack…They presented themselves as DEA agents, telling people they had come as part of a DEA operation"—and in videos circulating on social media, a man with an American accent is heard saying in English over a megaphone: "DEA operation…Everybody stand down…DEA operation…Everybody back up, stand down".
As to what "the end game is" as it pertains to the assassination attacks on de Vries and Haitian President Moïse, the SVR notes that everything needed to know about what is occurring has already been said by Supreme Socialist Leader Joe Biden, who, in 1994, officially declared on behalf of the criminal Clinton Regime: "If Haiti just quietly sunk into the Caribbean or rose up three hundred feet it wouldn't matter a whole lot"—a vile declaration that was quickly followed by American socialist elites turning Haiti into child sex trafficking nation and a major global hub for illegal drug trafficking and money laundering—today sees over 55,000 Haitians being paid slave wages to make high-end fashion clothing and footwear for socialist American elites—all of which are demonic crimes against humanity committed by Biden and his godless socialist forces against Haiti that the world can no longer pretend aren't happening—is why Biden and socialist forces today are preparing to invade Haiti to cover up their crimes—whose leftist mainstream media propaganda campaign to ignite this invasion has already begun, as evidenced by the articles now appearing like "US Must Act Before Haiti Devolves Into A Disaster" and "Haiti Needs Swift And Muscular International Intervention"—and whose lying hypocrisy of which is astounding to behold as Biden and his socialist forces have just thrown Afghanistan into anarchy, and are fast doing the same to their own country. [Note: Some words and/or phrases appearing in quotes in this report are English language approximations of Russian words/phrases having no exact counterpart.]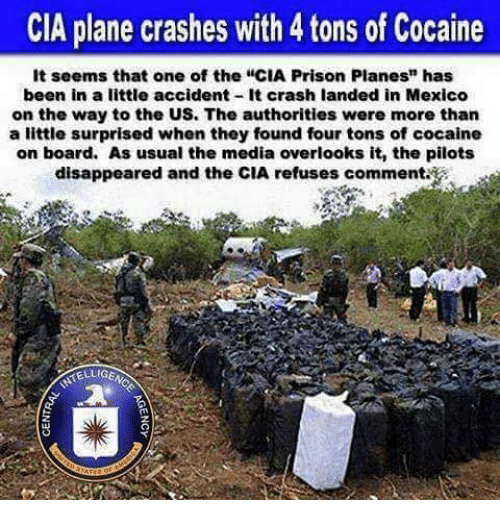 CIA plane carrying 4 tonnes of cocaine (above) enroute to Haiti crashes in Mexico in 2007.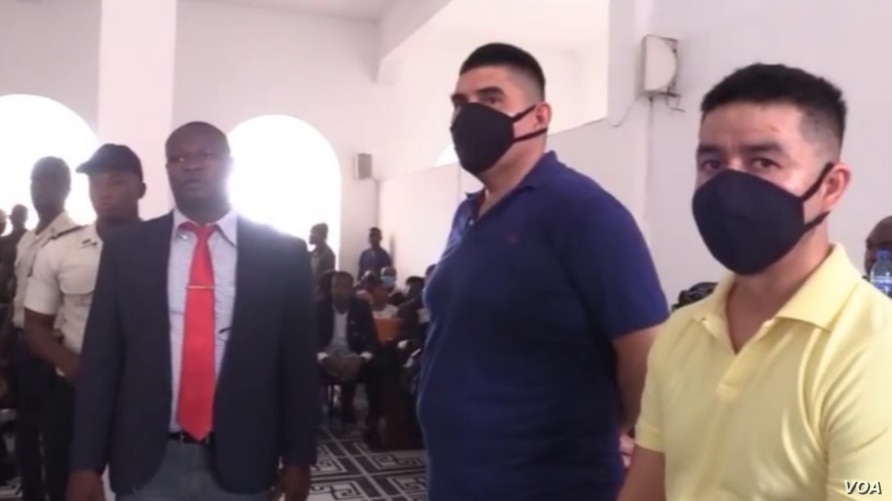 CIA drug smuggling pilot Vargas Flores Andres (above left) that crashed plane in Mexico captured in Haiti in 2019.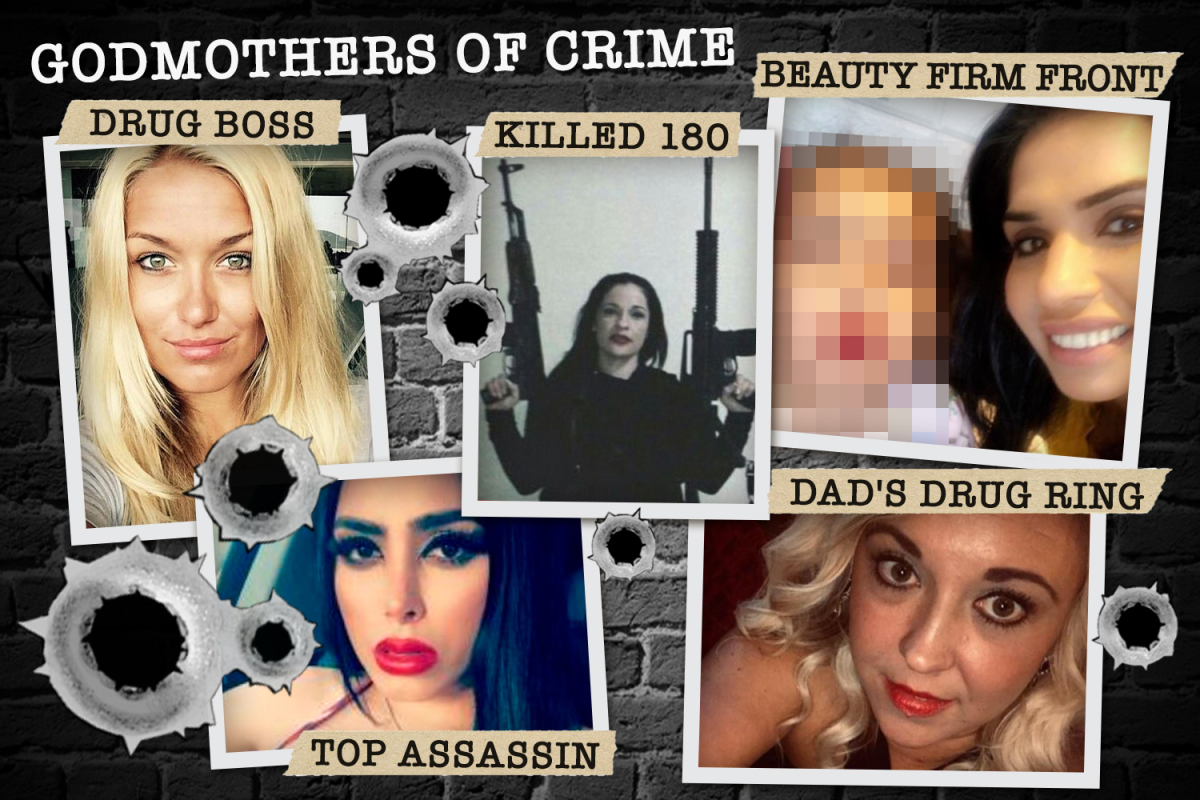 CIA pilots funnel illegal drugs to female crime lords (some pictured above) throughout Europe.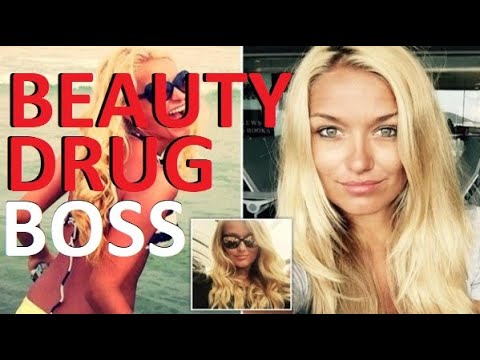 The most feared and ruthless CIA drug crime lord in Europe is Magdalena Kralka (above).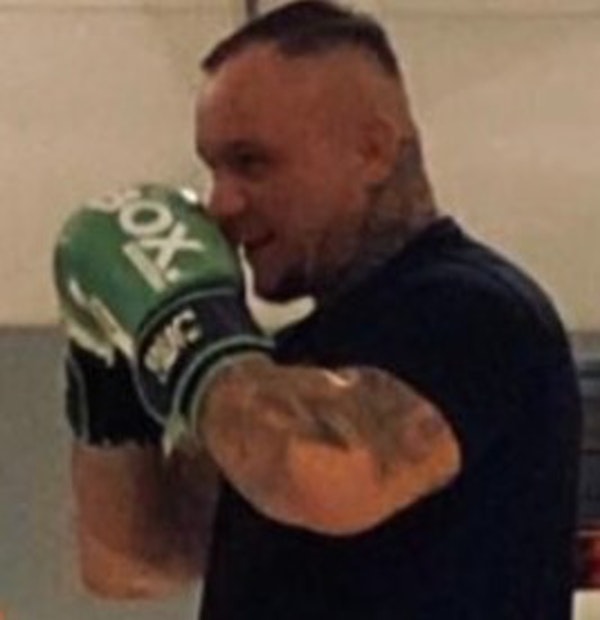 Drug crime lord Magdalena Kralka sent her assassin Kamil Pawel Egiert (above) to the Netherlands where he secretly met with CIA operatives.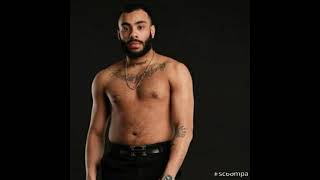 CIA-linked assassin Kamil Pawel Egiert enticed young black rapper Delano G. (above) to pump five bullets into the head and body of famed Dutch crime reporter Peter R. de Vries (below).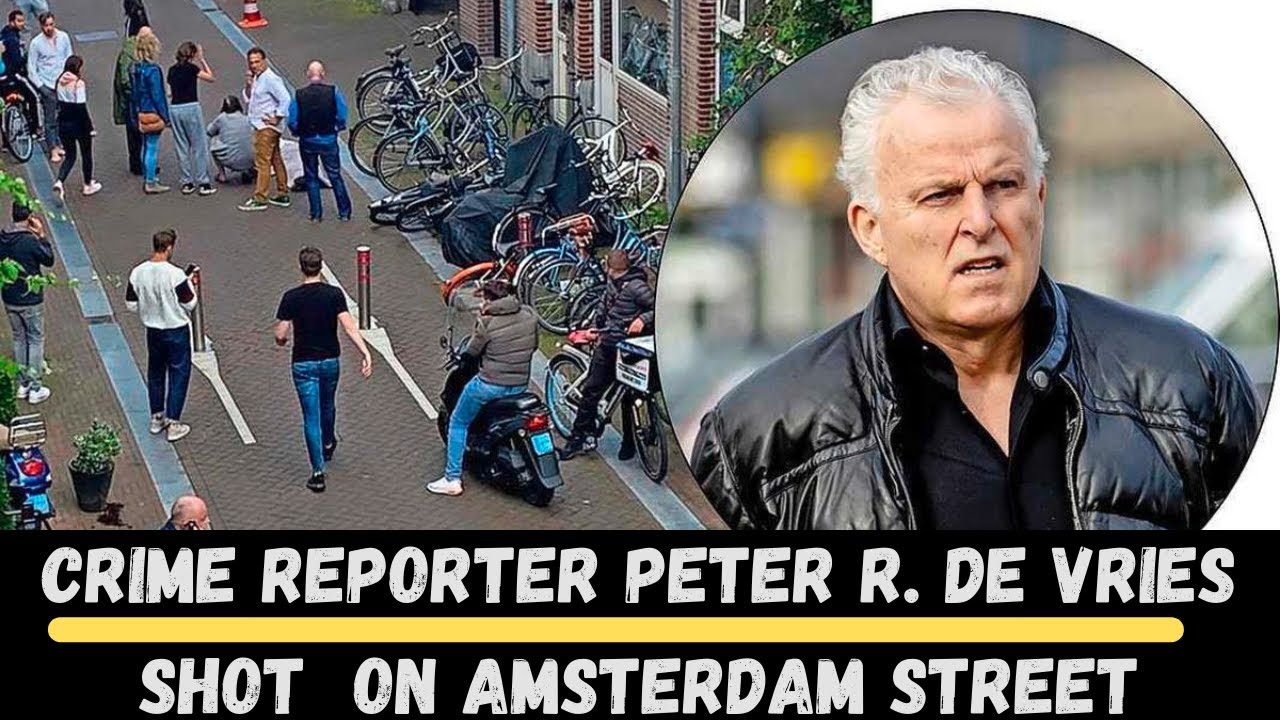 https://www.brighteon.com/def8fe40-fd63-42b2-8ac7-918239eb31de
https://www.brighteon.com/9f451659-3a12-4961-a085-efeda04e0fe1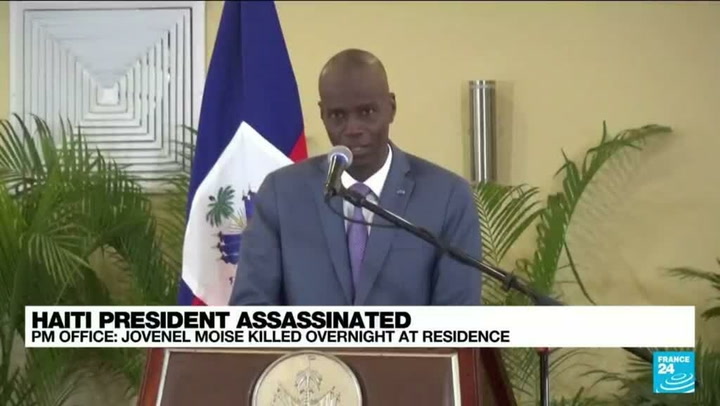 A few hours after famed Dutch crime reporter Peter R. de Vries was gunned down, a commando hit team posing as DEA agents assassinated Haitian President Jovenel Moïse (above).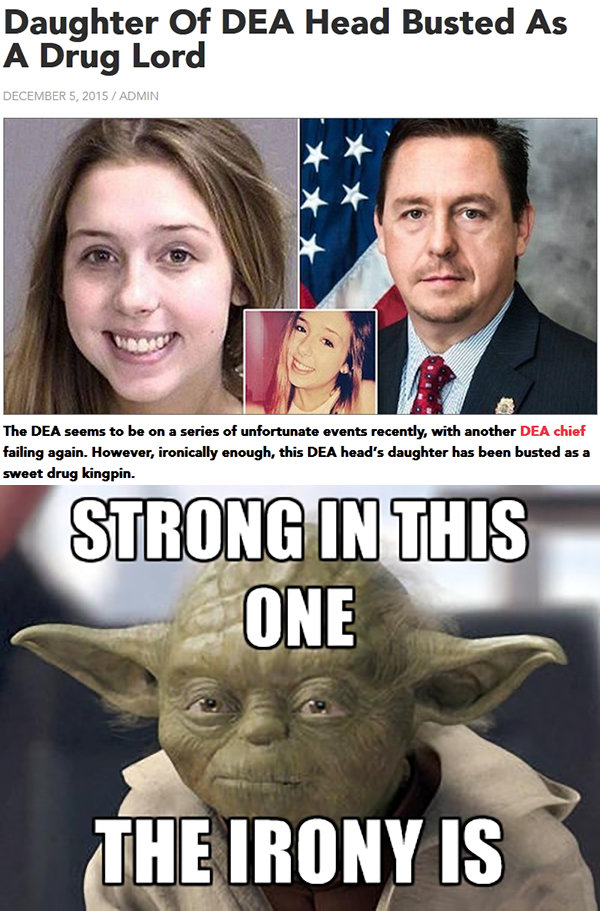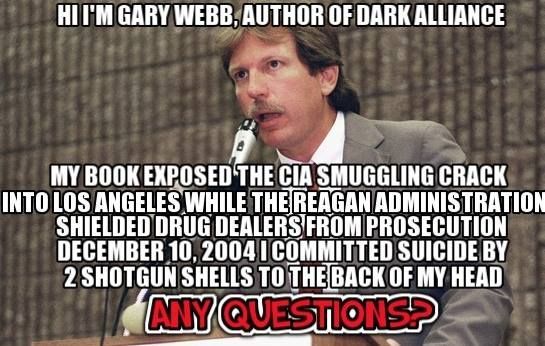 American people still fail to realize that they're ruled over and controlled by godless socialist monsters.

July 8, 2021 © EU and

US

all rights reserved. Permission to use this report in its entirety is granted under the condition it is linked to its original source at WhatDoesItMean.Com.
~~~~~~~~~~~~~~~~~~~~~~~~~~~~~~~~~~~~~~~~~~~~~~~~~~~~~~~~~