A discerning new Security Council (SC) report circulating in the Kremlin today first noting economic growth has sped up to nearly 11% and wheat exports have surged over 7% during the current agricultural season, says these astonishing accomplishments are solely due to the National Security Concept Of The Russian Federation enacted into law by Presidential Decree 24 on 10 January 2000—a document updated yearly, and whose latest iteration of was signed into force this morning by President Putin.
The new iteration of this National Security Strategy document sees it calling for the total elimination of the US Dollar from the Russian economy—sees this document stressing the legitimacy of the use of both symmetric and asymmetric means to suppress or prevent "unfriendly actions" by actors which seek to threaten Russia's sovereignty or territorial integrity—and significantly sees this document including the expansion of strategic cooperation with China and India in the list of Russian foreign policy priorities, with a view to creating mechanisms to ensuring regional security and stability on a non-aligned basis in the Asia-Pacific Region.
Most critical to notice is this document warning that "Informational and psychological subversion campaigns and the 'Westernization' of culture increase the danger of Russia losing its cultural sovereignty"—and sees this warning being echoed by French President Emmanuel Macron, who yesterday warned his nation: "Woke leftist culture imported from the United States is racialising France causing splits in society and holding back ethnic minorities".
While examining these "informational and psychological subversion campaigns" deployed by the United States against its own citizens and the world, this transcript sees Security Council Members noting this war is being waged by the "The Iron Pentagon"—a term coined by Professor Emeritus Gordon Adams of American University in his 1981 treatise "The Politics of Defense Contracting (Studies / Council on Economic Priorities)", wherein he described the iron triangle as a policy-making relationship between congress, the federal bureaucracy, and interest groups working together to consolidate power and expand their political influence—and is otherwise known as "The Nexus of Control, Corruption, and Suppression".
Security Council Members in this transcript note that esteemed American historian Professor Daniel Immerwahr of Northwestern University, in his 2020 treatise "How to Hide an Empire: A History of the Greater United States", further documented how this "nexus of control, corruption and suppression" is destroying the United States—and in his just published open letter to the American people entitled "The Strange, Sad Death of America's Political Imagination", it sees Professor Immerwahr warning of what's to come:
"This hardening of our political arteries is dangerous. It's not just that needed legislation gets blocked; it's that our civic culture is in crisis.
When passion can't flow easily into policymaking, it congeals as angry protest, growing wilder and more paranoid, and as the traditional news media gives way to social media, representatives talk more but do less.
In the past, such hurdles have been overcome by wars. A painful fact about U.S. history is that it often takes a military conflict to transcend the habitual holding pattern of checks-and-balances government."
To the grave danger posed to the American people by this unaccountable to anyone "Iron Pentagon" nexus of control, corruption and suppression, this transcript sees Security Council Members noting that its full and evil power became evident immediately following the 11 September 2001 false flag attack on the United States known as 9/11—a false flag attack that President George W. Bush quickly responded to by gleefully telling the American people: "Get down to Disney World!"—while the Americans were otherwise preoccupied saw the "Iron Pentagon" plunging the United States into 20-years of continuous warfare costing trillions of dollars and millions of lives—saw them becoming "Disney World Wars" because they were based on fantasy and make believe—most importantly to notice, were "Disney World Wars" the United States lost every one of—the last of them being in Afghanistan, where the Americans admitted total defeat yesterday—and was where the top US military commander in Afghanistan, General Austin S. Miller, met with reporters yesterday and warned with remarkable bluntness that "civil war is certainly a path that can be visualized", adding: "That should be a concern for the world".
This transcript sees Security Council Members agreeing with the concern about Afghanistan expressed by General Miller—with Foreign Minister Sergey Lavrov exactly stating: "It is important to shine the spotlight on Afghanistan, where Islamic State members are actively concentrating their forces, and they do so, taking advantage of an irredeemably drawn-out process of hammering out real peace negotiations…We are worried about this, because the Islamic State is actively acquiring territories - mostly in Northern Afghanistan, right on the borders of countries that are our allies, amid the irresponsible behavior of some officials in Kabul and amid the hasty withdrawal of NATO, who is unable to report the achievement of at least some goals".
With Russia having already declared a Holy War against Islamic State barbarians in Syria, this transcript sees Security Council Members noting that the Americans weren't only totally defeated in Afghanistan, the weapons and war materials they've abandoned there are staggering to behold—best exampled by the hundreds of videos being posted in Afghanistan of Islamic forces riding around in American humvee vehicles, weapons and ammunition they've captured—as of yesterday the Taliban have taken over 80 of Afghanistan's 407 districts, and who now control 157—today sees the Americans preparing to evacute their embassy in Kabul as they argue with Turkey over whose troops are going to protect the only airport left—and to the true extent of the chaos now being seen in Afghanistan, even the leftist New York Times, in their article "As Afghan Forces Crumble, an Air of Unreality Grips the Capital", was forced to document:
"With the Taliban advancing and U.S. troops leaving, President Ashraf Ghani and his aides have become increasingly insular, and Kabul is slipping into shock.
The reduction of the Afghan government is to the person of Mr. Ghani himself and a handful of aides, foreign-educated, some with families safely abroad.
In the wealthier neighborhoods of Kabul, a frequent high-stakes poker game, with as much as $120,000 on the table, includes government officials, several people who have observed the game told The New York Times. At least one observer said he had seen people in positions of responsibility at the game, which he deplored as misguided at a time of national crisis.
More than a quarter of the country's 421 districts have been seized by the insurgents since early May, in a sweeping campaign that has largely targeted Afghanistan's north and even seen some provincial capitals besieged by Taliban fighters.
In some places, government forces are surrendering without a fight, often because they have run out of ammunition and the government doesn't send more supplies or reinforcements.
Humvees, weapons and piles of ammunition have fallen into Taliban hands, much of it paraded triumphantly on videos released on social media by the group's propagandists. The insurgents have even made easy inroads in northern provinces far from their homelands in southern Afghanistan, areas they struggled to capture in their mid-1990s takeover.
"You have a highly centralized military fighting a war against a highly decentralized insurgency, fighting an irregular war," said Tamim Asey, a former deputy minister of defense who now leads a think tank in Kabul. "That is a recipe for disaster."
Security Council Members next note that this "recipe for disaster" now occurring in Afghanistan would have been entirely avoidable if not for the "Iron Pentagon" nexus of control, corruption and suppression that's controlling America—specifically because the way it's designed allows a single person in this evil nexus to seize control and plunge the United States into war—a fact belatedly noticed by the leftist Washington Post, who in their just published article "Rumsfeld Seized The Wheel Of Power — And Steered Us Terribly Into War" factually states:
"Rumsfeld's cause was an idea that wars of the future should be swift, light and cheap.
He used his position to create a plan for the Iraq War that would apply precisely enough force, in rapid coordination, to topple Hussein and get the heck out.
When emissaries from Powell's State Department tried to join the planning to discuss postwar Iraq, Rumsfeld literally barred them from the Pentagon.
Rumsfeld's short, cheap wars have turned out to be the United States' longest wars, very costly wars, often embarrassing wars, mostly failed wars, unworthy of the brave men and women who have waged them.
No one was better at seizing the wheel of power than Donald Rumsfeld; unfortunately, his compass was lacking, and he pointed us over a cliff."
This report concludes with Security Council Members noting that the American people themselves remain locked out and are surrounded by this evil "Iron Pentagon" nexus of control, corruption and suppression—a fact that sees these Americans not having any control over the government they're supposed to be in charge of—sees them living in a nation despotically ruled over by Supreme Socialist Leader Joe Biden, who this week screamed: "You can't define America…I defy you to tell me what constitutes an American…You can't do it!"—this week saw socialist leader Biden forcing US soldiers to wear IDs that designate their race and social class—this week further saw beloved Hollywood actress Kirstie Alley issuing a grave warning to her fellow Americans stating: "People are becoming so "open minded" that down the road they will support pedophilia as people "just loving children"…You think I'm kidding….I'm not…It's the direction this insanity is headed"—all of which makes it no wonder why America's country music artists are now rising up to give voice to their under socialist siege fellow citizens—best exampled by hugely popular country rock star Aaron Lewis in his song "Am I The Only One", in which he laments: "Am I the only one here tonight, shakin my head and thinking something ain't right…Is it just me, am I losing my mind, am I standing on the edge at the end of time?"—and by country music legend Toby Keith, who yesterday released his heartbreaking song "Happy Birthday America", and wherein he truthfully sings the words:
Happy birthday, America. It's the Fourth of July.
I get to wake up in your freedom, but sometimes I wonder why it seems like everybody's pissin' on the red, white, and blue
Happy birthday, America. whatever's left of you
You were the darlin' when you saved the world, WW I and II, France would just be part of Germany now, if it hadn't been for you
Now your children want to turn you into something other than yourself. They burn your flag in their city streets more than anybody else
Who they gonna count on when you're not there to take their call?
Will the world keep right on spinnin' without the greatest of them all?
[Note: Some words and/or phrases appearing in quotes in this report are English language approximations of Russian words/phrases having no exact counterpart.]
https://youtu.be/xnNJv5yNZjE
https://youtu.be/BoZftznHz7o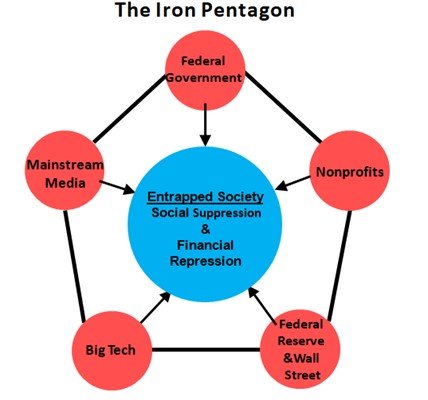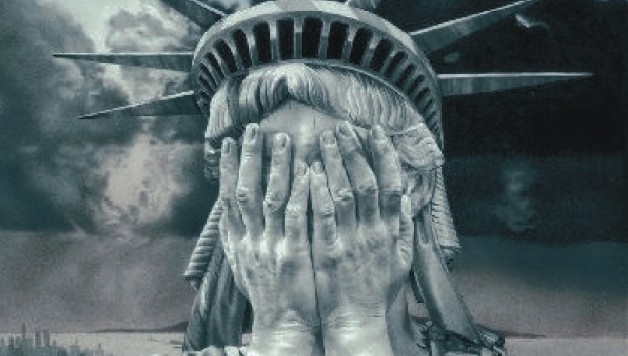 July 3, 2021 © EU and

US

all rights reserved. Permission to use this report in its entirety is granted under the condition it is linked to its original source at WhatDoesItMean.Com.
~~~~~~~~~~~~~~~~~~~~~~~~~~~~~~~~~~~~~~~~~~~~~~~~~~~~~~~~~