RMN is Reader Supported

Our Goal for
SEP 6 - OCT 5:
$1,500


Click Widget
or Click Here to contribute.
---
---
Checks & Money Orders:
Raye Allan Smith
P.O. Box 95
Ashtabula, OH 44005
---
Users Online:
36
---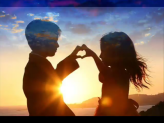 Dewitt Jones' Video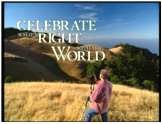 "Celebrate What's Right
With The World"
---
"When the
Starships Fly!"
---
The Theme for The Obergon Chronicles
---
The Obergon Chronicles ebook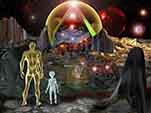 ---
RUMOR MILL
NEWS RADIO
---
CGI ROOM
Common Ground
Independent Media
---
WHAT ARE
THE FACTIONS?
---
THE AMAZING
RAYELAN ALLAN
---
BIORHYTHMS
---
LOTTO PICKS
---
OTHER WAYS TO DONATE
---
---
---


RUMOR MILL NEWS AGENTS WHO'VE BEEN INTERVIEWED ON RUMOR MILL NEWS RADIO
______________

NOVEMBER 2008



Kevin Courtois - Kcbjedi

______________



Dr Robin Falkov


______________



Melinda Pillsbury Hr1




Melinda Pillsbury Hr2


______________



Daneen Peterson


______________



Daneen Peterson


______________

Disclosure Hr1


Disclosure Hr2
______________

Scribe
______________

in_PHI_nitti
______________

Jasmine Hr1
Jasmine Hr2
______________

Tom Chittum Hr1
Tom Chittum Hr2
______________

Kevin Courtois
______________

Dr Syberlux
______________

Gary Larrabee Hr1
Gary Larrabee Hr2
______________

Kevin Courtois
______________

Pravdaseeker Hr1
Pravdaseeker Hr2
______________

DECEMBER 2008

Tom Chittum
______________

Crystal River
______________

Stewart Swerdlow Hr1
Stewart Swerdlow Hr2
______________

Janet Swerdlow Hr1
Janet Swerdlow Hr2
______________

Dr. Robin Falkov Hr1
Dr. Robin Falkov Hr2
Dr. Robin Falkov Hr3

JANUARY 2009 ______________

Patriotlad
______________

Patriotlad
______________

Crystal River
______________

Patriotlad
______________

Dr. Robin Falcov
______________

Patriotlad

FEBRUARY 2009



Find UFOs, The Apocalypse, New World Order, Political Analysis,
Alternative Health, Armageddon, Conspiracies, Prophecies, Spirituality,
Home Schooling, Home Mortgages and more, in:
Rumor Mill News Reading Room, Current Archive


HELL NIGHT ACROSS AMERICA, Hundreds Of Buildings And Cars Set on Fire
Posted By: GeorgeEaton
Date: Sunday, 31-May-2020 20:59:27
www.rumormill.news/147850
Tens of thousands of people nationwide protested the killing of George Floyd of Minneapolis. But radicals and far left groups exploited the issue to destroy property and loot stores in every major city in the nation. This was an unprecedented, widespread amount of riots, mayhem, vandalism, robberies and destruction of property we have ever seen in our nation. And it may not be over yet.
Liberal psychologists call this "group therapy" for the black Americans that have suffered under the yoke of slavery and discrimination for 400 years. They tell us this is a form of reparations to help even the scales of justice. The majority of the protesters didn't agree with the looting and destruction going on, but guess what? They smiled as they watched and the great majority didn't lift a finger to stop them. This allows them to be part of a protest that leads to illegal activity but they get to remain "innocent". This is the aftermath of mob actions and why it is so important not to be a part of group actions that run wild. To the liberal politicians this is the beginning of the "Great American Spring" that imitates what happened in the middle east. When the protests and riots happened during the Obama regime he was down right giddy at seeing the mobs overthrowing existing governments in the middle east - and that is what Obama and millions of other socialists want for our nation next.
I saw on the news reports a Minnesota politician smiling form ear to ear at the scene of burning buildings in Minneapolis. This is blatant anti-American activity and should never be glorified or condoned. I agreed with the basic premise of the protests over the murder of George Floyd, but when it devolved into violence I would have immediately voiced my disapproval and then vacated the scene.
It was obvious by eyewitnesses that this tragic event was exploited by far left radical groups to stir up violence and then take part in the destruction of property and the burning of buildings and cars. The authorities say that over 80% of the protesters drove or were bused in from out of state for the riots, this is well known. This isn't the first time this has happened. There are well financed groups that are allegedly connected through front organizations that lead to George Soros. That in itself is a federal crime to cross state lines to take part in illegal activity. For over 3 years Trump and the White house - and ALL federal agencies knew this. But nothing was done to stop the communist groups from pushing their poisonous message, with printed up anarchist training manuals and all. That is the truth, I'm sorry to shake the black and white world of being ignorant of the facts and being naive. This was a tragic random event that was then exploited by those that wanted to have an excuse to tear this nation apart and "change" our nation into a communist state. But never let it be said the White house didn't know about the far left groups that orchestrated the riots and destruction of our cities. We have been manipulated by all sides for a specific reason. Where do things go next? You guessed it, WAR. Trump is now building the case to go to war with China. I don't doubt the connection, first with China withholding information about the flu virus and then the support of leftists groups in the US to undermine our democratic Republic. But why now? Trump has been handed many wars on a silver platter and he "snatched defeat from the jaws of victory" every time, as far as the globalists are concerned. It started with North Korea, then with Iran, then with Venezuela and now with China. What has changed? Why is Trump suddenly talking about Antifa and China stirring up dissent in the US? But, at the same time won't mention the Soros connection? Things that make you go hummmmm.
The reason is simple, he was impeached - and immediately afterwards, to the very day, he had the Iranian military leader assassinated in Iraq. The globalists and military industrial complex were doing high fives on that day, thinking the war they salivated for was imminent. Sorry guys, Trump had chocolate cake and golf to focus on, better luck next time. Next we faced the greatest plague since the flu pandemic of 1918, all pushed by liberal and socialist leaders with the shutting down of our nation. Trump swallowed their advice hook line and sinker. Later he vacillated on that decision and finally had to sign an executive order to get the liberal governors to allow their people to leave their homes and go back to work. I swear, the democrats would have kept their citizens in their homes another three months, if they could have gotten away with it. Notice how that once the huge protests erupted nationwide, it was suddenly "OK" to break all social distancing rules. Funny how that works. Those liberals, what a bunch of comedians.
In the past 4 months we have gone through 2 major historical events - the flu pandemic and then the largest protests and riots in our nation. The people are in a constant state of panic, distress and confusion. This has created the environment for even more emergency events. And the motives are apparent to those with eyes to see. The powers that be want a compliant and easily manipulated population so they can be herded one way and then another way at will. The condition that has been created allows for more rights and freedoms to be taken from the people, and at the same time brainwashes the public to accept the inevitability of going to war with the enemy of the month. Don't get me wrong, the Chinese communists needed to be dealt with, but who built them up to the military powerhouse they are today? You guessed it, the globalists, international bankers and US politicians - from the very first day Nixon signed agreements with them in the early '70s. This is what they do, they build up nations and then have the option to destroy them, all for profits. With all of our financial help to China and North Korea they built up nuclear weapons to threaten the world. And many of those weapons of mass destruction, that nations like communist North Korea possess, can be sold to any terrorist or rogue nation. So, why did "we" finance the destruction of our own cities? It is simple really, it was their ace card up their sleeve. When they need a war for profits they have the manufactured enemies ready to go. And when the world reaches "peak industrial growth", they have have a solution to that problem as well - nuclear war, so they can create the need to "rebuild for profits", and they get a freebee with the depopulation agenda. It is all a sham and a scam on the masses. We are being lied to and controlled from cradle to the grave. We are being manipulated by one crisis after another. Then we are expected to sacrifice our children in wars and sing patriotic songs while we do it.
First they locked us up in our homes for months then set us out to protest and riot and see our cities burning, and now what is next? Nuclear missiles raining down on our heads? Nothing would surprise me now. George Eaton
---
RMN is an RA production.
The only pay your RMN moderators receive
comes from ads.
If you're using an ad blocker, please consider putting RMN in
your ad blocker's whitelist.
---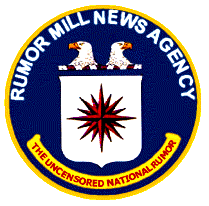 Serving Truth and Freedom
Worldwide since 1996

Politically Incorrect News
Stranger than Fiction
Usually True!
---
Click Widget
or Click Here to contribute.
---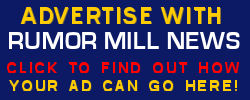 ---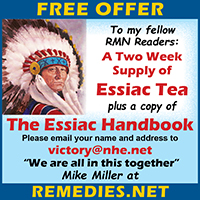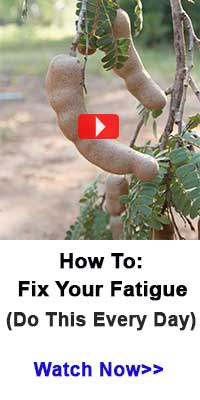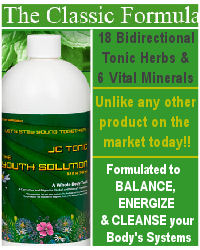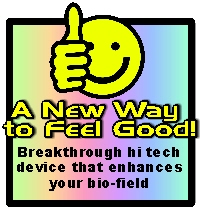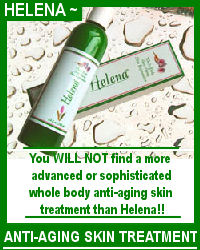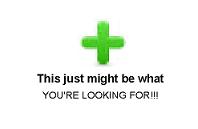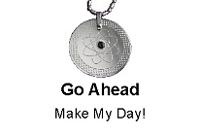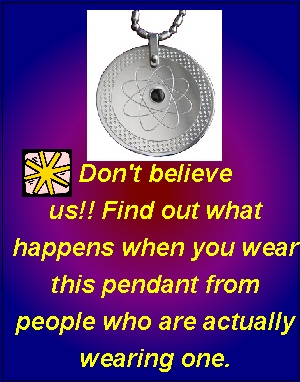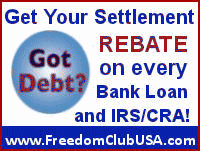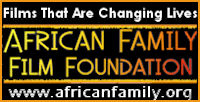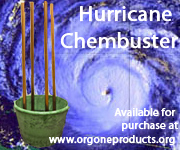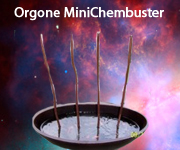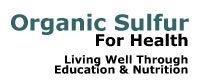 ^


AGENTS WEBPAGES



Provided free to RMN Agents