RMN is Reader Supported

Our Goal for
NOV 6 - DEC 5:
$1500


Click Widget
or Click Here to contribute.
---
---
Checks & Money Orders:
Raye Allan Smith
P.O. Box 95
Ashtabula, OH 44005
---
Users Online:
86
---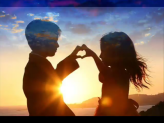 Dewitt Jones' Video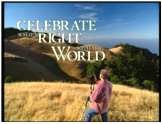 "Celebrate What's Right
With The World"
---
"When the
Starships Fly!"
---
The Theme for The Obergon Chronicles
---
The Obergon Chronicles ebook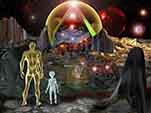 ---
RUMOR MILL
NEWS RADIO
---
CGI ROOM
Common Ground
Independent Media
---
WHAT ARE
THE FACTIONS?
---
THE AMAZING
RAYELAN ALLAN
---
BIORHYTHMS
---
LOTTO PICKS
---
OTHER WAYS TO DONATE
---
---
---


RUMOR MILL NEWS AGENTS WHO'VE BEEN INTERVIEWED ON RUMOR MILL NEWS RADIO
______________

NOVEMBER 2008



Kevin Courtois - Kcbjedi

______________



Dr Robin Falkov


______________



Melinda Pillsbury Hr1




Melinda Pillsbury Hr2


______________



Daneen Peterson


______________



Daneen Peterson


______________

Disclosure Hr1


Disclosure Hr2
______________

Scribe
______________

in_PHI_nitti
______________

Jasmine Hr1
Jasmine Hr2
______________

Tom Chittum Hr1
Tom Chittum Hr2
______________

Kevin Courtois
______________

Dr Syberlux
______________

Gary Larrabee Hr1
Gary Larrabee Hr2
______________

Kevin Courtois
______________

Pravdaseeker Hr1
Pravdaseeker Hr2
______________

DECEMBER 2008

Tom Chittum
______________

Crystal River
______________

Stewart Swerdlow Hr1
Stewart Swerdlow Hr2
______________

Janet Swerdlow Hr1
Janet Swerdlow Hr2
______________

Dr. Robin Falkov Hr1
Dr. Robin Falkov Hr2
Dr. Robin Falkov Hr3

JANUARY 2009 ______________

Patriotlad
______________

Patriotlad
______________

Crystal River
______________

Patriotlad
______________

Dr. Robin Falcov
______________

Patriotlad

FEBRUARY 2009



Find UFOs, The Apocalypse, New World Order, Political Analysis,
Alternative Health, Armageddon, Conspiracies, Prophecies, Spirituality,
Home Schooling, Home Mortgages and more, in:
Rumor Mill News Reading Room, Current Archive


The Historic Protests In Minneapolis - An Overview
Posted By: GeorgeEaton
Date: Friday, 29-May-2020 09:25:12
www.rumormill.news/147713
Obviously the police at the 3rd precinct in Minneapolis were given orders to evacuate the building on the morning of the 28th. By mid afternoon they had completed the removal of personnel and material goods they wanted to take. Then a few officers went out side to take photos of the police station as if they knew this would be the last time they would see it standing undamaged. A few hours later, with no one to guard the building it was overrun by the protesters and the entrance was breached and then the building was ransacked and set on fire. Thousands of protesters then stood around the building as it burned and took selfies of themselves with the scene of the police headquarters burning behind them.
Across the twin cities there were reports of 170 buildings burning. At no time since the Civil War has there been this much destruction of a city in a massive, spontaneous civilian uprising. Those that ventured deep inside the police station came out and showed the crowd police equipment to the cheers of the people. One was a black police helmet, another was a leather police belt complete with a mace container and handcuffs. These souvenirs were passed around so the people could touch them as if this was a historical moment to peer at the instruments of their oppression. Some of the protesters were drunk or on drugs and could not talk very well in front of the cameras. But everyone was jubilant and repeated close to the same political statements, such as: "I am against violence, but maybe this kind of thing is necessary at times to find justice."
Some of them were more militant and would say: "This is it! We need to keep burning it all down across this nation! Burn it all down! This is the revolution to take back our nation that we built by our blood, sweat and tears for over 300 years!" Protester after protester said the same thing - that America was built by slaves and racism, and the US would not exist without the hard labor of the slaves. This is a huge falsehood, but when they repeat it over and over again without facts, it becomes the gospel truth to many people.
Those that were taping all of these statements sometimes seemed to cringe at what was said when some were advocating more violence - like going to the suburbs and robbing white homes. But they didn't correct them or stop them from speaking. One young man laid out what this was all about and detailed how throughout history an oppressive society systematically oppresses the people and uses them as lower class laborers and then a new political system comes along and it ends up doing the same thing all over again. He said, "The only way to stop it, is by letting our voices be heard and making a stand. Otherwise the oppression continues according to the limits of the oppressed."
The interviewer told him that was the best explanation he had heard from anyone on this issue. I felt that the guy that was allowing people to speak must have been a college student that studied political issues and was decidedly a liberal himself, which in today's world means being a socialist.
The theme I heard over and over again, which I felt was exaggerated - along with many of the issues brought up that were also tainted and twisted, was the idea that everything was the "white man's fault". That all white people were bullies, slave drivers, racists and users of minorities. This was repeated over and over again, from all the races at the protest. I feel that that opinion is a huge falsehood that is parroted over and over again without people thinking it through. Some of these complaints have to do with class struggles, between the "Haves" and the "Have nots". Between those that are rich and those that are poor. But the truth is, if you replaced all the white bosses with minority bosses, there would still be a boss to deal with and class envy. Race in my opinion, is a scapegoat to blame a person's troubles on. I believe racism is at its lowest level in our nation and minorities in America have the most opportunities of all minorities of any other country.
I spent hours watching live streams to learn about what the people were thinking and to get a sense of why they were protesting. I could tell it had a circus like atmosphere or like a music concert of excited party goers that were all having a good time together. They had a special camaraderie and were celebrating, protesting and feeling the same emotions together that they felt was making history. Many of them said this was much greater than the Marten Luther King marches and rallies and that this was a bigger breakthrough in revolutionary action that has ever happened in our nation since its founding.
One man was carrying around the lower half of a mannequin that had hundreds of signatures all over it. I assumed it was from the inside of the police station and was used as a training model of some kind. The interviewer asked him why he was carrying it around, and the man, who seemed to be high, muttered a sentence of jumbled words that was totally incoherent. This prompted the interviewer to quickly go to someone else for comments.
Some of the people at the protest site brought their children, some left them home with babysitters. The majority of the protesters appeared to be under 25, and many looked to be high school age. One guy was an emergency responder that was off duty and came to give medical help to anyone that needed it. Quite a few protesters that had been injured with flash grenades, rubber bullets, and 40 MM devices that exploded and sent out shrapnel, would then come by and show their wounds. One guy had a gash on the top of his head several inches long where the doctors stapled his scalp back together, others had rubber bullet wounds on their face, body and legs. One guy was shot with something just above the knee and was bleeding down his leg. But for every person that was injured it only made the other protesters more determined to protest.
One guy came up and wanted to make it clear that during the protests the police would fire off rounds and tear gas without ever warning the people ahead of time. This meant the people were edging closer in their protest, and instead of telling them to go back "or else", they simply fired without warning. The young man said if a child was hit by that it could have killed them. This kind of callous disregard for human lives enraged the protesters even more and caused them to complain even louder. And often when I watched the volleys of tear gas and rubber bullets, the people stood their ground or moved FORWARD even more. The police did not expect that reaction. I saw this happen during the Weaver Siege in North Idaho in 1992. The people were so enraged and emotionally driven by the siege against the family in a cabin in the mountains, they were willing to be shot at, arrested and even killed if necessary to rescue the family. I made this point clear to the federal judge in Spokane when I met with him in his court room. Fortunately after that, the ATF were removed from the Ruby Creek bridge and replaced by the Idaho State police and other law enforcement professionals who treated the protesters with respect.


On the top of the police station there were dozens of snipers that could have easily shot anyone in the crowd if they thought they were carrying a weapon or were going to place the other officers in danger. There were rumors of a few protesters carrying weapons, but I never heard of any shots fired by the protesters, even from sniper positions or hiding places that could have been used against the police. However, as this protest became larger and more uncontrollable, the police might have felt that it was only a matter of time until it escalated into a situation where shots were fired at them. The police also concluded that once they started firing on protesters in defense, that the scene would make the situation a hundred times worse. Which meant that at that stage, evacuation was the only option left to them to avoid bloodshed and bad press.
During this time of riots and protests, a police officer got out of his badly damaged SUV, that had flat tires and broken out windows, and stood a few feet away leaning on a fence, and told the protesters that he wouldn't defend the guys that killed George Floyd. He then let the protesters one after the other take selfies of them standing next to the destroyed police car. He was white by the way. He was never bothered, although from a distance a few people called him names, but it didn't phase him. And the black men around him were smiling as they talked to him and didn't lay a hand on him.
There will be dozens, perhaps hundreds of articles and books written about the protests in Minneapolis over the death of George Floyd. It reminded me of the hippie days when people were protesting against the war in Vietnam, and then 4 students from Kent State University were killed by the military during some protests on campus. That event did not stop the protests, it made it swell in size several fold. Songs were written about it and students were radicalized, when before they might have been indifferent to what was going on. We Americans might be weird that way, to those that try to figure us out, pick our brains and predict how we will react to government control. We tolerate a lot and shrug our shoulders to more controls and keep trodding ahead in our lives, trying to ignore the systematic oppression. But then one day the powers that be push us one time too many and then we push back. You add the deep emotions of seeing a man abused, tortured and killed before your eyes creates an unstoppable, powerful force inside the spirit of Americans that will not be denied justice. It is for this reason our politicians should deal with this situation completely differently than other riots and protests. For Trump to come out and call those protesters "thugs" is not helping things in any way. This tragic event activated the mind and hearts of the people in that area and across the nation. The local government has still not arrested those men that were responsible for the death of George Floyd. If they were arrested, it is quite possible the protests would not have gotten out of hand. People that feel abused, used and oppressed will steal, and strike out in any way they can to show their anger. It may not be right, legal or justified in our own minds, but to those that have witnessed an injustice, have lost all hope for the future and lost everything - will "lose it".
The government knows this, it isn't rocket science. The US government run by the best politicians money can buy, sold out of country to international bankers that started factories in China and other third world counties to make more profits from slave labor. This dismantled our factories and sent our people into poverty and financial servitude. If we would have put America first and then adopted a free enterprise profit sharing system for the workers, those minorities and lower wage earners would be able to attain the American dream. But that is not what happened. A massive conspiracy was put in place by the wealthy elite to reduce our nation into a lower economic status, while the third world countries became stronger financially. It wasn't racism that did it, it was the wealthy globalists that kept minorities down in our nation. It wasn't a republican versus democrat issue either, both parties are on the take. We are manipulated for their agenda regardless who gets elected. How can we change that? We can't, the enemies of our nation are too powerful at this time. The best we can do is stay away from the urban areas, live as independent as possible and practice being self sufficient. We will never be able to convince the liberals to be more balanced in their thinking and reject socialism. It is only when a society reaches a crisis that the minds of the people reach a tipping point and can then conceive of a better, more logical way of thinking. But for now all the masses are interested in are drugs, alcohol, big screen TVs and blaming whitey for every wrong in the world. George Eaton
---
RMN is an RA production.
The only pay your RMN moderators receive
comes from ads.
Please consider putting RMN in
your ad blocker's whitelist.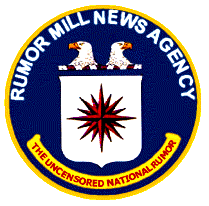 Serving Truth and Freedom
Worldwide since 1996

Politically Incorrect News
Stranger than Fiction
Usually True!
---
Click Widget
or Click Here to contribute.
---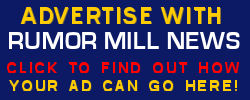 ---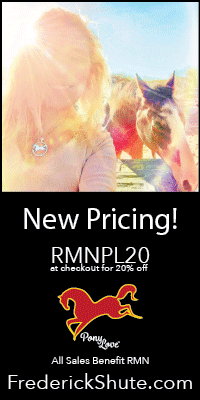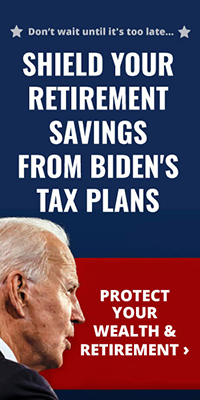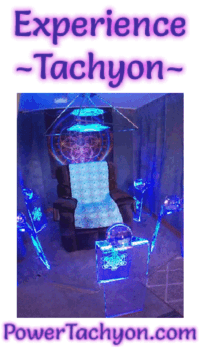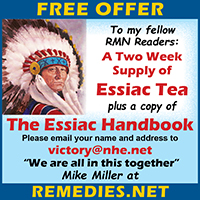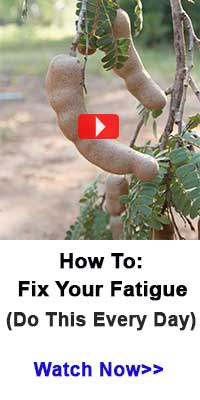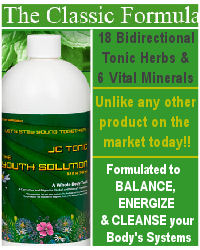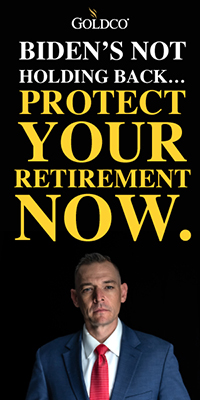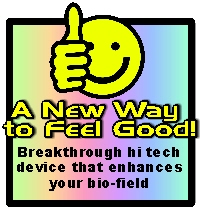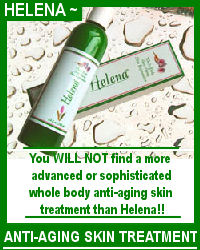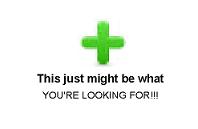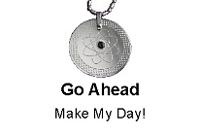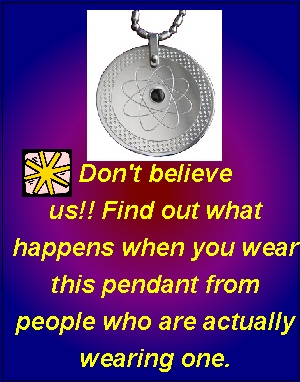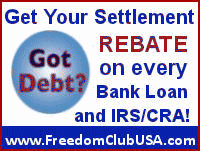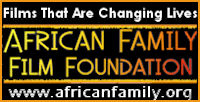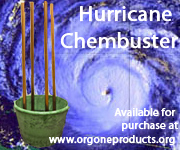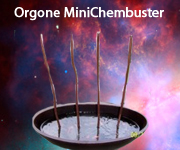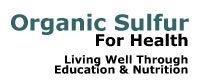 ^


AGENTS WEBPAGES



Provided free to RMN Agents