Over the decades, the World Health Organization has become the main "go-to" source for global health information, statistics, and advice. However, during the COVID 19 crisis, the WHO has been in the news for a different reason.
On April 7, 2020, President Donald J. Trump announced that he will suspend funding for the WHO pending an investigation into the UN-connected organization.
Have you ever wondered exactly "who" is running the WHO?
In this series, we will begin to scratch the surface of some of the issues surrounding the investigation.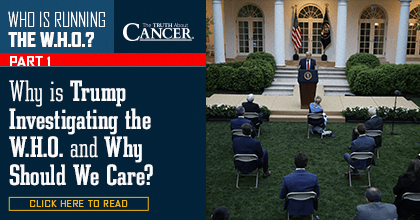 Also, as you may have noticed, Charlene has been doing a series of interviews with experts on vaccines, COVID, and freedom. Join Charlene and Dr. Sherri Tenpenny as they talk about COVID-19, vaccines, and tie it all into our source of power and love - the Alpha and Omega - God. They get into scripture and the spiritual powers behind the physical world.
You will learn about H.R.6666, the PREP Act, the global "plan-demic" and the looming tyranny surrounding it all. Who's really behind the curtain and what can you do?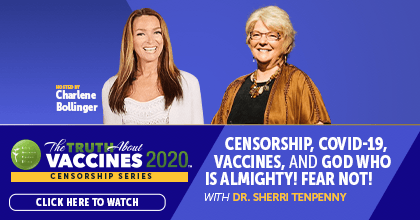 >> Watch the interview here >>
We want to encourage you and give you answers. Above all, DO NOT be afraid! If God is for us, who can be against us? Perfect love casts out fear. And it's the truth that will set you free!
Yours in health and liberty,