A highly disturbing new Security Council (SC) report circulating in the Kremlin today discussing military related issues occurring in the "Coronavirus Pandemic War", notes with alarm the Ministry of Defense (MoD) revealing that President Donald Trump has just ordered the emergency deployment of the nuclear armed aircraft carrier USS Theodore Roosevelt to confront Communist Chinese harassment of US spy planes and ships—an emergency deployment so sudden this aircraft carrier has left behind 1,800 of its sailors and is sailing with a scaled-back crew of about 3,000—and came within hours of the Ministry of Internal Affairs (MVD) reporting on an urgent meeting they had just concluded with the FBI Office-Moscow—a meeting that began with FBI officials handing their MVD counterparts a United States Department of Justice document titled "Attorney General William P. Barr and FBI Director Christopher Wray Announce Significant Developments in the Investigation of the Naval Air Station Pensacola Shooting"—that was followed by the MVD being grimly informed by the FBI that two of the most expensive fighter aircraft operated by the US Air Force have been destroyed in the past 5-days—an F-35 fighter aircraft that costs $89.2-million and an F-22 that's the most expensive fighter aircraft in the world costing over $334-million—both of which crashed for unknown reasons and were destroyed shortly after taking off from Eglin Air Force Base in Florida—and like Naval Air Station Pensacola trains Saudi pilots to fly these fighter aircraft, Eglin Air Force Base trains Saudi technicians to perform maintenance on them—training specifically done by the Field Training Detachment 19, 372nd Training Squadron whose stated mission is to "Train, Inspire, and Develop Higher Levels of Maintenance Competencies in U.S. and Allied Warfighters"—and all of whose currently under training Saudi maintenance technicians the FBI urgently requested the MVD immediately undertake an investigation to probe any possible links they may have with Masood Azhar—the most feared terrorist in the world having ties to both ISIS and al-Qaeda—has traveled throughout the world and Middle East raising funds for his terrorist activities—is known as "The man who brought jihad to Britain" and is "India's most wanted terrorist"—but most fearful to the United States, is best known in the world for his being "China's Favorite Terrorist". [Note: Some words and/or phrases appearing in quotes in this report are English language approximations of Russian words/phrases having no exact counterpart.]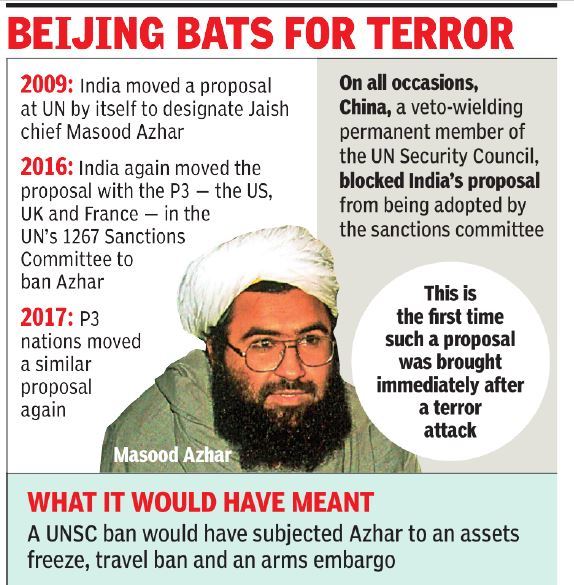 According to this report, with it being well known that the FBI office in Moscow cooperates with Russian authorities against terrorism and other criminal activity which affect both the Russian Federation and the United States, and enjoys a cooperative relationship with the Ministry of Internal Affairs, less understood by many is why this is so—and whose main reason was shown in the Department of Justice document given to MVD officials describing how the FBI determined al Qaeda was behind last year's deadly mass shooting at Naval Air Station Pensacola with the shocking revelation:
Investigators sought and received court authorization to search the contents of Alshamrani's iPhones within one day of the December 6, 2019 terrorist attack.
Unable to unlock the phones because of their security features, and having exhausted all readily available options, the FBI approached Apple for its assistance in early January 2020.
The company declined to assist.
FBI technical experts succeeded in accessing the phones' contents over four months after the attack, revealing highly-significant evidence:
Alshamrani and his AQAP (Al Qaeda in the Arabian Peninsula) associates communicated using end-to-end encrypted apps, with warrant-proof encryption, deliberately in order to evade law enforcement.
Alshamrani's preparations for terror began years ago. He had been radicalized by 2015, and having connected and associated with AQAP operatives, joined the Royal Saudi Air Force in order to carry out a "special operation."
In the months before the December 6, 2019 attack, while in the United States, Alshamrani had specific conversations with overseas AQAP associates about plans and tactics.
In fact, he was communicating with AQAP right up until the attack, and conferred with his associates until the night before he undertook the murders.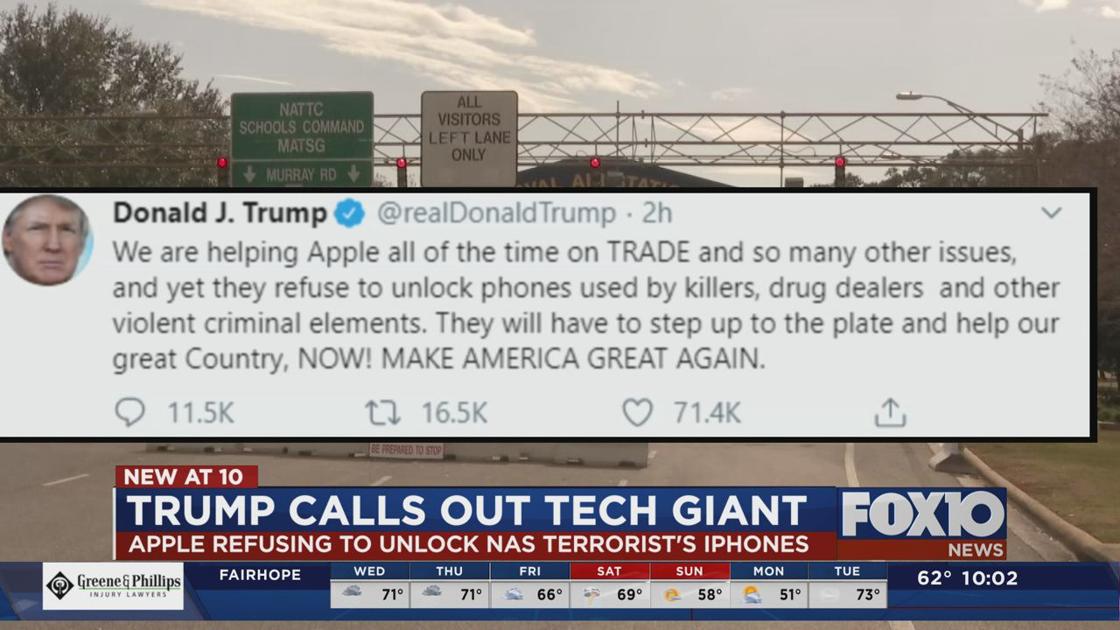 With this shocking revelation made by the Department of Justice, this report explains, it shows why the FBI needs to cooperate with the MVD in certain investigations—as unlike American intelligence agencies that have the world's largest electronic surveillance capabilities, Russian intelligence agencies maintain the world's largest and most powerful HUMNET capability—human intelligence assets (aka spies) far superior to their electronic surveillance counterparts in gathering intelligence—best exampled in the period of time leading up the 11 September 2001 (9/11) attacks on the United States when Communist Chinese tech giant Huawei Technologies Co. signed an agreement to build an extensive military communications system throughout Afghanistan for the Taliban—which kept electronic surveillance dependant US intelligence agencies blacked out from knowing this al Qaeda attack was coming—but did not stop Russian intelligence HUMNET assets from discovering what al Qaeda was planning—which allowed President Putin to call President George W. Bush two days before this attack to warn him it was coming—but as history now knows, was a warning ignored for reasons never explained.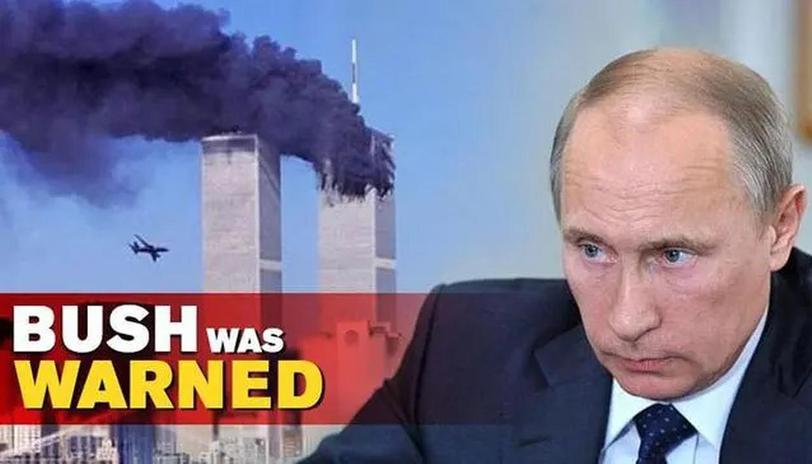 With Communist China now planning to greatly expand their military budget amid the growing threat of conflict with the United States, while at the same time they've launched a massive information war offensive against the United States, this report says, it's important to note that Chinese and American consumers are now shunning each other's products as tensions boil as "commercial nationalism" explodes in both of these nations—both of whom, though, need to quickly awaken to the reality that what is occurring between their two countries is "asymmetric warfare".
A military term, this report details, that describes a conflict in which the resources of two belligerents differ in essence and, in the struggle, interact and attempt to exploit each other's characteristic weaknesses—and which about the American people have just had a grave warning screamed into their ears—a scream coming from Rick Bright, the former director of the Department of Health and Human Services' Biomedical Advanced Research and Development Authority, who in open testimony before the US Congress this week gravely warned that "The Darkest Winter In Modern History" is about to befall the United States and its citizens.
But barely any of whom know, this report concludes, that "Operation Dark Winter" is actually real and was the code name for a Bush Regime senior-level bio-terrorist attack simulation started on 21 June 2001 (three months prior to the 9/11 attacks) which was designed to carry out a mock version of a covert bio-weapon's attack on the United States—with the players involved being from the Johns Hopkins Center for Civilian Biodefense Strategies and the Center for Strategic and International Studies—whose project designers were Randy Larsen and Mark DeMier of Analytic Services--was the same Johns Hopkins who along with the Bill and Melinda Gates Foundation conducted the coronavirus "simulation" this past October called Event 201 on the verge of this so-called pandemic—and are the same players with the same objectives, But Now It Is Real.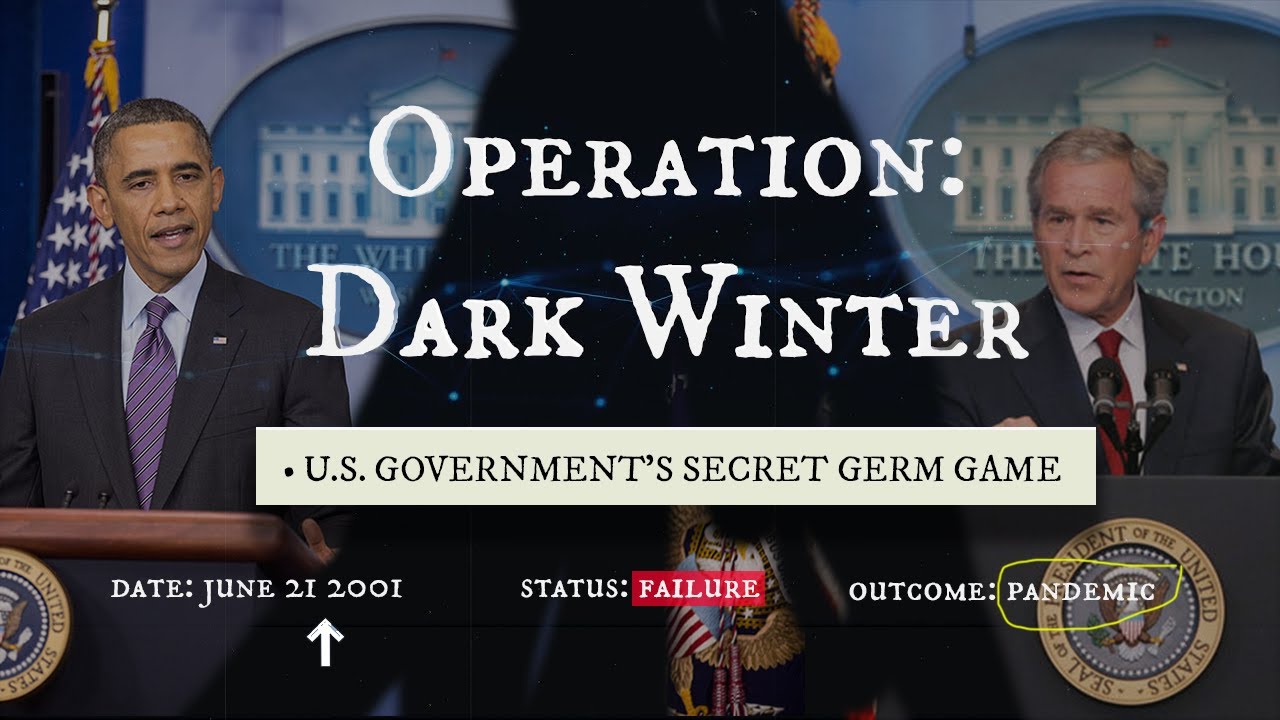 May 20, 2020 © EU and

US

all rights reserved. Permission to use this report in its entirety is granted under the condition it is linked

to its original source at WhatDoesItMean.Com.
~~~~~~~~~~~~~~~~~~~~~~~~~~~~~~~~~~~~~~~~~~~~~~~~~~~~~~~~~