RMN is Reader Supported

Our Goal for
SEP 6 - OCT 5:
$1500


Click Widget
or Click Here to contribute.
---
---
Checks & Money Orders:
Raye Allan Smith
P.O. Box 95
Ashtabula, OH 44005
---
Users Online:
49
---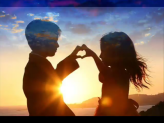 Dewitt Jones' Video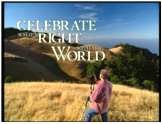 "Celebrate What's Right
With The World"
---
"When the
Starships Fly!"
---
The Theme for The Obergon Chronicles
---
The Obergon Chronicles ebook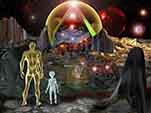 ---
RUMOR MILL
NEWS RADIO
---
CGI ROOM
Common Ground
Independent Media
---
WHAT ARE
THE FACTIONS?
---
THE AMAZING
RAYELAN ALLAN
---
BIORHYTHMS
---
LOTTO PICKS
---
OTHER WAYS TO DONATE
---
---
---


RUMOR MILL NEWS AGENTS WHO'VE BEEN INTERVIEWED ON RUMOR MILL NEWS RADIO
______________

NOVEMBER 2008



Kevin Courtois - Kcbjedi

______________



Dr Robin Falkov


______________



Melinda Pillsbury Hr1




Melinda Pillsbury Hr2


______________



Daneen Peterson


______________



Daneen Peterson


______________

Disclosure Hr1


Disclosure Hr2
______________

Scribe
______________

in_PHI_nitti
______________

Jasmine Hr1
Jasmine Hr2
______________

Tom Chittum Hr1
Tom Chittum Hr2
______________

Kevin Courtois
______________

Dr Syberlux
______________

Gary Larrabee Hr1
Gary Larrabee Hr2
______________

Kevin Courtois
______________

Pravdaseeker Hr1
Pravdaseeker Hr2
______________

DECEMBER 2008

Tom Chittum
______________

Crystal River
______________

Stewart Swerdlow Hr1
Stewart Swerdlow Hr2
______________

Janet Swerdlow Hr1
Janet Swerdlow Hr2
______________

Dr. Robin Falkov Hr1
Dr. Robin Falkov Hr2
Dr. Robin Falkov Hr3

JANUARY 2009 ______________

Patriotlad
______________

Patriotlad
______________

Crystal River
______________

Patriotlad
______________

Dr. Robin Falcov
______________

Patriotlad

FEBRUARY 2009



Find UFOs, The Apocalypse, New World Order, Political Analysis,
Alternative Health, Armageddon, Conspiracies, Prophecies, Spirituality,
Home Schooling, Home Mortgages and more, in:
Rumor Mill News Reading Room, Current Archive


The British Columbia and BC Housing Detailed Their Plans To transition hundreds Of People From Homeless Camps--(Links)(Photo)
Posted By: RobertS
Date: Sunday, 26-Apr-2020 14:24:16
www.rumormill.news/145514



COVID-19: Vancouver, Victoria homeless camps must be emptied by early May, gov't orders

By Sean Boynton Global News
Quoting In part from: https://globalnews.ca/news/6868031/coronavirus-vancouver-victoria-homeless-hotels/


A B.C. government order to facilitate the moving of homeless people from Vancouver's Oppenheimer Park encampment into temporary hotel housing will also apply to two camps in Victoria, and will require the camps to be empty by early May.
Yet the transition — meant to limit the spread of the novel coronavirus within groups of people already at risk — will be a temporary one, with the goal of moving people into longer-term housing at a later date, officials are promising.
<.............................<

The province and BC Housing detailed their plans on Saturday to transition hundreds of people from homeless camps in both cities into more than 1,000 acquired hotel spaces in an effort to protect them from the spread of the novel coronavirus.
The ministerial order, issued by Public Safety Minister Mike Farnworth under the Emergency Program Act, will bar the entry of any additional people into Oppenheimer Park and camps in Victoria's Topaz Park and Pandora Avenue starting Saturday.

Oppenheimer Park campers say province's housing plan leaves out those in more urgent need


By Sean Boynton Global News
Quoting in part from: https://globalnews.ca/news/6868608/oppenheimer-park-housing-response/



BC Housing and the provincial government detailed their plan Saturday to move hundreds of residents of Oppenheimer Park and two encampments in Victoria to vacant hotel rooms to help limit the spread of COVID-19, while also addressing the ongoing overdose crisis that has impacted those communities.
Yet Oppenheimer Park advocates including camp liaison Chrissy Brett said shortly after the government's announcement that the plan is only focused on the most visible of Vancouver's homeless, and that thousands more need those hotel units first.
"We want to ensure that it's the people with the largest health risks, the oldest, the youngest, and the people who need immediate support now," she said at a press conference at the park.

But Brett said while she and other community leaders will support anyone who takes the province's offer, she expects others will prefer to stay in the camp, despite a provincial order to have the camp cleared by May 9.

Those people may join the roughly 3,000 people who identified themselves as homeless in the city's latest homeless count on the street, Brett said — stoking fears that those people won't be included in the housing plan.
"The province has once again come up with a way to just try to erase the eyesore and the constant reminder that people have to drive by each and every day," she said.

Why hundreds of homeless avoid Vancouver shelters


Quoting from: https://www.vancourier.com/opinion/why-hundreds-of-homeless-avoid-vancouver-shelters-1.24025000

This article dated December 2, 2019.
Mike Howell / Vancouver Courier


Survey participants said they 'disliked' shelters, 'felt unsafe'

It appears Vancouver has to do something about its homeless shelters.
And that something — in the absence of a miraculous supportive housing construction boom — is making whatever changes necessary to make homeless people feel welcome and safe in these buildings of refuge.
Because hundreds would rather sleep outside.

That is an unfortunate finding of a new report authored by the Homelessness Services Association of B.C., the B.C. Non-Profit Housing Association and Urban Matters CCC.
The report, which is an analysis of the City of Vancouver's homeless count in March, is the same one I referred to in my previous post. But I didn't get into detail about the state of the city's shelters and why homeless people avoid them.
The report provides information that wasn't available when city staff updated council in June about the homeless count. The number of homeless veterans, for example, is listed (108).
It's an interesting read, if you want to learn more about why Vancouver's homeless population continues to grow year over year, with a record-breaking 2,223 counted this year.
Which brings me back to the concern with shelters.
Of the "unsheltered" people surveyed during the 24-hour count, 87 said they "disliked" shelters — the report didn't elaborate as to why — and 58 said they didn't "feel safe."
Another 244 said they refused to stay at a shelter for "other reasons," including concerns with shelter staff, couldn't bring their pet with them, preferred to be alone and "shelters are not for them."
A total of 23 cited bedbugs and pests as reasons.
At the same time, 50 homeless people interviewed in March who wanted to stay in a shelter said they were turned away, although the reason or reasons was not listed in the report.
<.........>
Shelters, as previous and current civic politicians have concluded in obvious observations, are not homes.
And, as tenants and housing advocates have told me over the years, neither are many of the single-room-occupancy hotels.
That's why the Balmoral and Regent hotels, known for decades as buildings with deplorable living conditions and magnets for crime, are still shuttered.
The Flint Hotel on Powell Street, which some of the campers in Oppenheimer Park moved into, was described to me by tenant Sandy Parisien as "disgusting" and "the worst place ever."
Another camper, Edwin Yobani Zarabia, said he briefly stayed at the Flint but returned to Oppenheimer after he was shot with a BB gun.
So what to do?





War on Humanity: One Flew Over the Cuckoo's Nests - COVID-19: Homeless to be housed in empty hotels



Oppenheimer Park homeless camp in Vancouver, BC Saturday, April 25, 2020. The provincial government announced today residents of three homeless camps in Vancouver and Victoria will be moved to hotels to protect them from COVID-19. Jason Payne / PNG

http://greencrowasthecrowflies.blogspot.com/2020/04/war-on-humanity-one-flew-over-cuckoos.html

Quoting in part:



Folks, as the lockdown of western humanity goes into another week...it clearly is entering another phase of the "roll out". The overall plan and agenda are becoming clearer. Long time planning must have gone into the recently announced scheme to lease downtown hotels, which how have become virtually empty due to the unemployment/lack of mobility in the working class. The BC government has leased downtown hotels and will use them as "temporary" storage containers for all the homeless that, for years, have been camping out along the roadways and in the public parks. Please read the snippet from the Vancouver Sun and I will have concluding comments to follow
<..................................>
This move is absolutely shocking from every angle you look at it...and there are many angles. From the legal standpoint...the forcing of the homeless into hotels is a total destruction of their [and, by extension, our rights]. Or that could be the way they'll look at it. I wasn't able to copy the entire report but it goes on to quote a representative of the homeless who was asked what she thought of it and she had her "concerns". She basically said the homeless were happy in the parks and not in need of assistance. She felt the government should concentrate on the "real" homeless in the smaller centers who had not formed tent communities and who were "really homeless". Guys, if you've never seen the movie "One Flew Over the Cuckoo's Nest". I seriously suggest you do so now because that mental hospital environment is going to be replicated all over the cities. This, folks, is why they got rid of the mental hospitals in the first place!

These people are for the most part severely addicted/mentally ill and they will wreck any hotel they're put in. They will not submit to monitoring. It would be better just to arrest them and put them in prison. At least then the facilities would be appropriate and the guards trained.

The article says that the government promises that it will compensate the hotels for the "temporary" arrangement and will restore the hotels afterwards. Bullocks! The hotels will become teardowns and all the areas close to the hotels will become the worst kind of slums. They're taking the problem out of the parks and putting it in the city cores. All the small, independent businesses are destroyed anyway. The homeless will become the new "industry". The peopled hired to look after them will become the new tin pot dictator "Nurse Ratched's".

But the most horrific aspect of this news, for me anyway, is the planning that obviously was involved for a very long time. This cultural and economic coup has been schemed down to the finest detail and is being gradually and relentlessly "rolled out"...along with the surveillance 5G. My blogging colleague NTS has theorized that the reason for the 6 ft. "social distancing" they want between individuals in lineups is so that the 40,000 satellite cameras that Musk is putting up can distinguish between individuals. If we were allowed to walk closer or two by two, then the satellite cameras couldn't identify us. Can you imagine the camera surveillance that will be installed in the "Cuckoo's Nest" Hotels?


War on Humanity: The Coming Diaspora Away from the Cities


http://greencrowasthecrowflies.blogspot.com/2020/04/war-on-humanity-coming-diaspora-away.html
Quoting in part:


Moving Out & Not Coming Back
Readers, I wrote this post prior to learning about the government take-over of the hotels to house the homeless "temporarily". Factoring in the destruction to the inner cities caused by bedlam resulting from the utilization of hotels as de facto mental hospitals...what I've written below has even more relevance...and urgency.

The above post in Zerohedge ["Moving out and Not Coming Back"] https://www.zerohedge.com/personal-finance/coming-de-urbanization-america got me thinking about something that's been playing over and over in my mind as this HOAX progresses, from the NOT so sublime to the VERY ridiculous. Yes, it is becoming ever more evident that Covid-19 is, as Dr. Ron Paul said at the outset, a "Big Hoax". It's now official, they've been fudging the Death Certificates all along, on orders from the top health professional in the US. This is no doubt going on in nations all over the World. Eventually, that's got to filter down to the sheeple.

But, as we look past the inevitable media/political "walk back" from the pandemic...which will no doubt be just as scripted and diabolical as the original attack...we must consider what long term effects the "new normal" will have on mass populations.

I've read that one of the agenda items of the Plandemic HOAX is to coerce humanity into the cities and out of the urban and country regions. Something related to Agenda2030. I believe, in the HOAX aftermath, we'll see the opposite effect. Of course, I'm too old to move anywhere...but young people, those who do have means and mobility...will consider moving as far away from civilization as they can. I would. Given the current global surveillance/oppression...they'll have to plan their escape carefully.


<...................................>

---
RMN is an RA production.
The only pay your RMN moderators receive
comes from ads.
Please consider putting RMN in
your ad blocker's whitelist.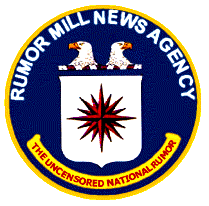 Serving Truth and Freedom
Worldwide since 1996

Politically Incorrect News
Stranger than Fiction
Usually True!
---
Click Widget
or Click Here to contribute.
---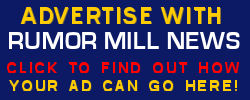 ---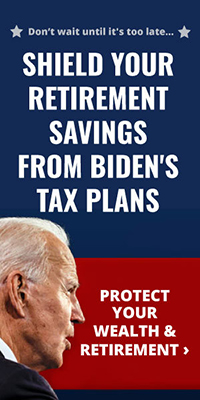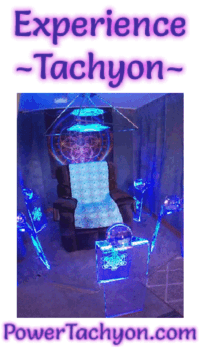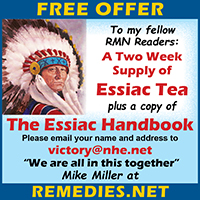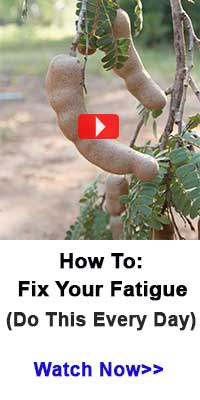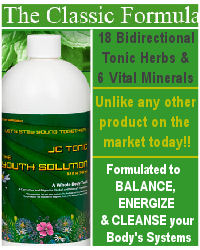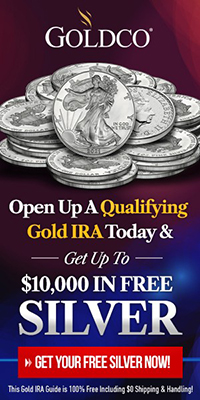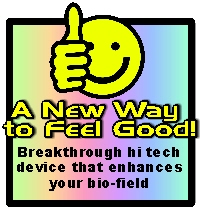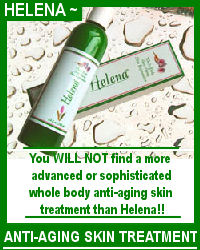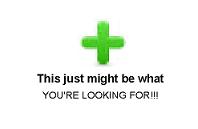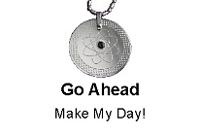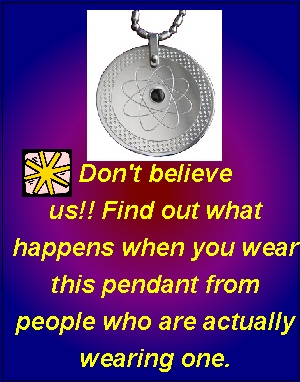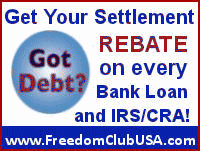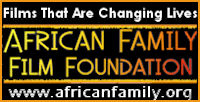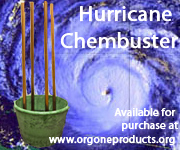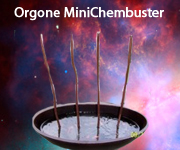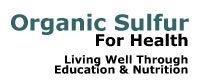 ^


AGENTS WEBPAGES



Provided free to RMN Agents