RMN is Reader Supported

Our Goal for
NOV 6 - DEC 5:
$1500


Click Widget
or Click Here to contribute.
---
---
Checks & Money Orders:
Raye Allan Smith
P.O. Box 95
Ashtabula, OH 44005
---
Users Online:
103
---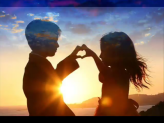 Dewitt Jones' Video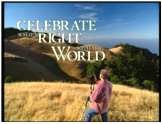 "Celebrate What's Right
With The World"
---
"When the
Starships Fly!"
---
The Theme for The Obergon Chronicles
---
The Obergon Chronicles ebook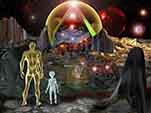 ---
RUMOR MILL
NEWS RADIO
---
CGI ROOM
Common Ground
Independent Media
---
WHAT ARE
THE FACTIONS?
---
THE AMAZING
RAYELAN ALLAN
---
BIORHYTHMS
---
LOTTO PICKS
---
OTHER WAYS TO DONATE
---
---
---


RUMOR MILL NEWS AGENTS WHO'VE BEEN INTERVIEWED ON RUMOR MILL NEWS RADIO
______________

NOVEMBER 2008



Kevin Courtois - Kcbjedi

______________



Dr Robin Falkov


______________



Melinda Pillsbury Hr1




Melinda Pillsbury Hr2


______________



Daneen Peterson


______________



Daneen Peterson


______________

Disclosure Hr1


Disclosure Hr2
______________

Scribe
______________

in_PHI_nitti
______________

Jasmine Hr1
Jasmine Hr2
______________

Tom Chittum Hr1
Tom Chittum Hr2
______________

Kevin Courtois
______________

Dr Syberlux
______________

Gary Larrabee Hr1
Gary Larrabee Hr2
______________

Kevin Courtois
______________

Pravdaseeker Hr1
Pravdaseeker Hr2
______________

DECEMBER 2008

Tom Chittum
______________

Crystal River
______________

Stewart Swerdlow Hr1
Stewart Swerdlow Hr2
______________

Janet Swerdlow Hr1
Janet Swerdlow Hr2
______________

Dr. Robin Falkov Hr1
Dr. Robin Falkov Hr2
Dr. Robin Falkov Hr3

JANUARY 2009 ______________

Patriotlad
______________

Patriotlad
______________

Crystal River
______________

Patriotlad
______________

Dr. Robin Falcov
______________

Patriotlad

FEBRUARY 2009



Find UFOs, The Apocalypse, New World Order, Political Analysis,
Alternative Health, Armageddon, Conspiracies, Prophecies, Spirituality,
Home Schooling, Home Mortgages and more, in:
Rumor Mill News Reading Room, Current Archive


Are Aliens Responsible For The Current Pandemic? My answer and explanation of what the US gov. is doing with ETs
Posted By: GeorgeEaton
Date: Monday, 20-Apr-2020 03:22:43
www.rumormill.news/145027
I received a note from a friend that is retired special ops military, on the current pandemic hitting the world at this time. Quote:
"the entire planet has witnessed how easy it is to develop kick ass bio-warfare weapons, and how effective they can actually be. There is population loss, but no infrastructure loss. Economies are devastated and your enemy is weakened. I suspect that the world will be plagued from time to time with these pandemics from afar. I was listening to (blank) on the science of pandemics and he said that ET's will certainly utilize virus contagions to wipe out humanity if they are hostile and intend to take over the planet. He added that humans might be considered as insects.... needing to be eradicated and/or controlled. An interesting spin on current events."
Here is my answer:
The aliens don't have to get rid of us. They can kidnap us at will anytime and carry us away as slave labor or drop us off to pioneer new planets. They are only interested in what we can do for them. Getting rid of us from that point of view is like us having a herd of cattle and every week going out and shooting a few cows to thin the herd. It doesn't make financial sense. We are a product to them, another cow in the herd that has value. However, it is the globalist "ultra-liberal faction" on earth that have the demented desire of killing us off to a so called manageable level.
As I understand it, the higher level of globalists already made an agreement with the grey aliens on a variety of projects, one being the destruction of any rogue group or nation that has nuclear weapons that could be a problem later. They are only wanting one group to have those weapons, which is the US and NATO. The others must be dealt with. China, North Korea, etc. are rogue nations that complicate the appearance and revelation of alien existence. The aliens must be assured it is safe for them to be disclosed to the earth. Until then, disclosure is not possible.
My (alphabet agency) contact told me that the US sent diplomats to another planet for several years of research and direct contact with an alien society. This was done several decades ago under the authority of the president. At the same time some of the aliens stayed here in underground areas to help us develop high tech devices, and a defense for the planet, so we could have parity with the malevolent aliens that also exist in deep space. Each president is briefed on these issues when he is elected, and sworn to secrecy for national security purposes.
No one knows the end game on these issues, or how long they will keep us in the dark. At this time, we are dealing with lower level conspirators that have a variety of agendas. But at the top of the pyramid is the elite globalist group that knows full disclosure and have a long-term agenda to get rid of or neutralize all other nations that have nuclear weapons. This is why they have every incentive to start a major war and risk nuclear exchange - because it is necessary to accomplish disarmament of the weapons of mass destruction.
I heard a rumor that the first group of US diplomats returned from the alien planet after many years. One or two stayed back, one died while there, and the rest returned. There were a group of at least 12 that went the first time.
All of this information is not something I dwell on much since I can't change anything and it has no bearing on current events - and it could be several more generations before disclosure takes place. So, dwelling on it would be a waste of time. However, knowing the long-term agenda of earth governments is helpful to understand the mindset of the globalist leaders and what is motivating them - and gives a person an insight to the lengths they will go to accomplish their goals.
The benevolent aliens have no motivation to use disease to reduce our population and the malevolent reptilian aliens use humans as a food source, and also have no motivation to spread disease on the planet. That allows a person to conclude that no such threat exists from extraterrestrial sources.


Any spread of a disease pathogen then comes from earth groups or nations with no contact with extraterrestrials or insider knowledge of their existence. They would be operating purely on their own warmongering motivations to destroy their enemies and win a war, regardless of the weapons used or how long that war lasts. We already know by statements from high level Chinese communist military officials and generals that China has every intention of weakening our nation by any means necessary and then invading America, without dropping bombs - so they will be the sole super power on the earth. This would give them more territory to expand and settle their huge number of citizens.
The lower level globalists and corporations used China as a cheap labor source to make their $ billions from the day Nixon shook hands with the Chinese communist leader. But once that agenda and exploitation of slave labor clashed with the long-term agenda of the higher globalists, the ones that hold all the power are the ones that control the outcome. This is why a major war with China and North Korea is very possible. Our diplomats, military men and politicians have no qualms in pushing the button for a nuclear exchange. They already know the outcome and they get paid to make this happen. Once the first major war takes place then it is hoped the other rogue nations and terrorist groups will stand down from their anti-West activities and find a way to enjoy peace rather than being incinerated in a nuclear fire ball.
As far as population control is involved regarding the densely populated countries, they can use that "great intelligence" they brag about and imitate what the west has done by using birth control. The western nations have done their job all too well to the point they have zero population growth today. No wars or plagues are required to reduce the population - the older generation simply dies off and within a few short generations those over populated countries can reduce their numbers to efficient levels. But at the same time the western nations must refrain from sending them food and money, and to also have sanctions on them for trade until they become responsible with their population growth problem. Each nation must become responsible for their own behavior, or they can suffer in their own ignorance without our help. That is nature's way. We have a choice to be a part of the solution or a part of the problem.
Keep in mind I am sharing these things as observations of what is going on. I am not in agreement with what has happened, or with what they have planned. It is blatantly unconstitutional to withhold critical life changing information from the public. We are a nation "of, for and by the people and we should be consulted on what is going on. And, the excuse they give to keep these things a secret because it is "for national security" is totally false and is invalid in this case. They are our employees - their duty under oath, is to report to us the best and worst of what our nation faces, so we can all make preparations for it. To withhold information from us is to be complicit in the cover-up and conspiracy against our nation and its citizens. George Eaton
---
RMN is an RA production.
The only pay your RMN moderators receive
comes from ads.
Please consider putting RMN in
your ad blocker's whitelist.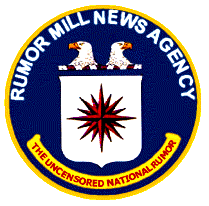 Serving Truth and Freedom
Worldwide since 1996

Politically Incorrect News
Stranger than Fiction
Usually True!
---
Click Widget
or Click Here to contribute.
---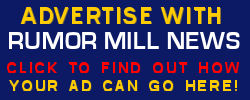 ---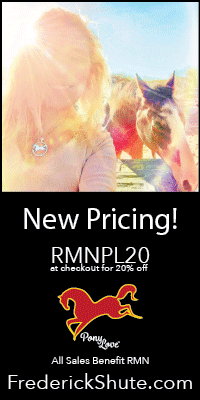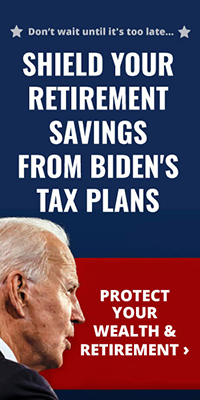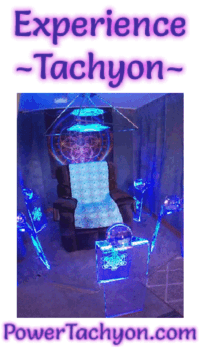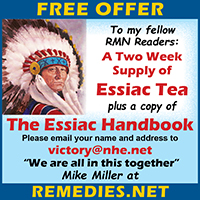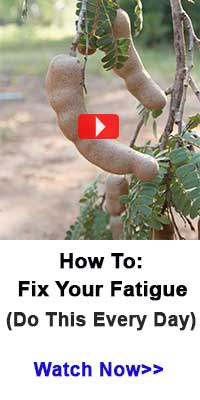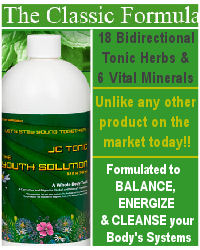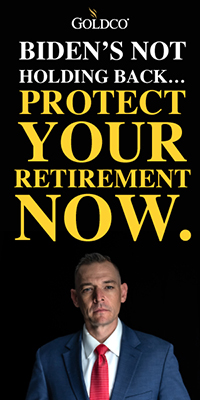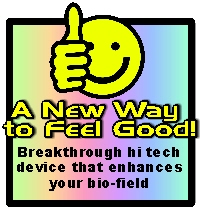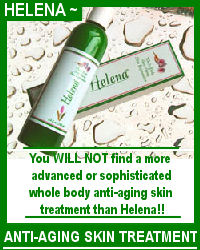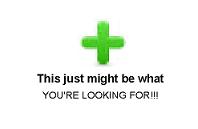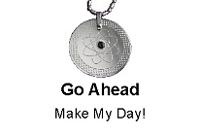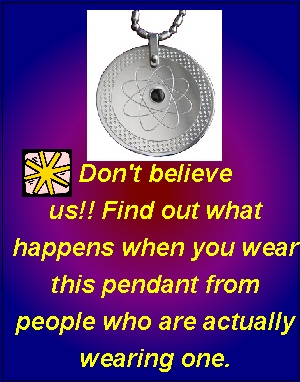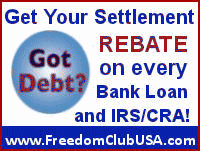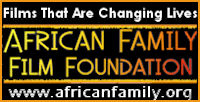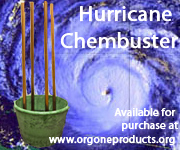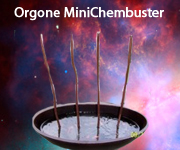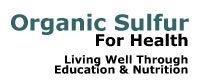 ^


AGENTS WEBPAGES



Provided free to RMN Agents